31 Reviews
Recommended by 86% of couples
Quality of service

4.4 out of 5 rating

Average response time

4.5 out of 5 rating

Professionalism

4.4 out of 5 rating

Value

4.4 out of 5 rating

Flexibility

3.9 out of 5 rating
21 User photos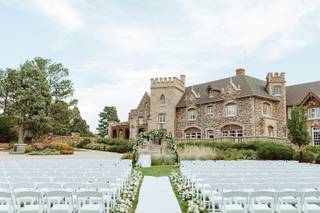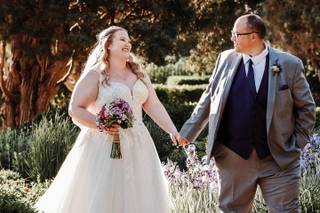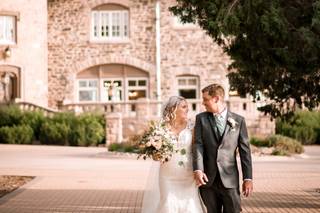 + 17

photos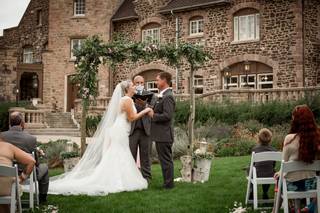 Maya G.

Married on 08/06/2021

Such an incredible venue

This venue was such a dream. Every part of the process was done with ease because of HRM. They keep this venue spotless and perfect it exactly how you want. I don't regret this venue at all. Couldn't recommend Highlands Ranch Mansion enough!!!

Bailey R.

Married on 07/23/2021

Wonderful experience

We loved having our special day here. It was truly magical. The staff was incredibly helpful and friendly and they helped us move our wedding inside before it rained on us. We had an amazing, amazing wedding. Everyone who attended appeared to have enjoyed the event and we were complimented on our choice of venue multiple times. It feels like a castle and it was an incredible experience. Thank you!

Maddie L.

Married on 10/16/2020

Highlands Ranch Mansion-AMAZING!

We had planned our October 2020 wedding at HRM, and COVID forced us to switch things around a little bit. Not only did the mansion and their staff (Jaye and Charli especially) make sure our new date for next year was secure, but they helped us create a mini ceremony so we could still get married this year. Jaye and Charli were organized, communicative and incredibly easy to work with. The mansion itself is absolutely gorgeous, and we feel so lucky we get to celebrate there twice. If you are looking for a beautiful venue with staff who will take care of everything and more, this is your place!

Are you interested?

Send a message

Destiny

Married on 08/02/2020

Our Dream Venue

The Highland Ranch Mansion was what my Husband and I would call our "dream venue". The whole property was absolutely breathtaking! We primarily worked with Jaye and she was fabulous to work with. Unfortunately due to COVID we did have to postpone our wedding from May until August. They were wonderful at making sure we were up-to-date with what was going on through out it all. We are in Florida so it was difficult to begin with to plan a "destination" wedding but to add COVID to the mix... Jaye and Charlie made sure that my husband and I were always in the loop and gave us plenty of options if we needed to cancel or postpone (again). We could not have picked a more perfect wedding venue and we are so blessed to have worked with Jaye and her team!
Destiny & Mike 08.02.20

Chelsea H.

Married on 10/25/2019

Fairytale Venue

We had our late October wedding at the mansion and oh my goodness am I so glad we did! I have received endless compliments on the venue specifically, it is just so beautiful and the perfect setting for a happily ever after. The one thing I would warn brides and grooms about if they are considering booking the mansion, is the cost of alcohol you must order through the highlands ranch metro district. In all fairness, I knew exactly what I was signing up for before I signed the contract, and the staff was very upfront with me about costs, but that didn't lessen the sting of sticker shock when it came time to order. However, I would do it all again and it was for sure worth it! Just make sure you budget for drinks!

Valerie S.

Married on 09/01/2019

Couldn't Be Happier

The search for the perfect wedding venue was a very important one. I was planning a Harry Potter themed wedding, so I needed a venue that visually fit. Of course, what could be better than a historic mansion! It became my own personal castle that day, and we recreated the Great Hall, complete with the long house tables and candles floating in the air. Having a space to get ready upstairs was really fantastic. The only bummer was that we weren't allowed to use sparklers for our exit. Jaye and Charlie were absolutely wonderful to work with throughout the entire process, and I couldn't have been happier. My guests were in awe of the mansion's beauty, and it will be a very special place for my husband and I for the rest of our lives.

Christina

Married on 06/01/2019

The Perfect Venue!

The Highlands Ranch Mansion is absolutely beautiful and the setting definitely makes you feel like a princess on your wedding day. All of the Mansion staff was very helpful and great to work with. On my wedding day, the grounds looked wonderful and we had so many compliments from our guests that it was the perfect venue!

Matthew

Married on 08/31/2018

HRM made this the wedding we'd always wanted!

Sarah

Married on 05/27/2017

I can not say enough great things about choosing the Highlands Ranch Mansion for our wedding. Jaye Dixon was absolutely incredible throughout the entire process and was always helpful and organized-- even with my countless questions. The space is unbelievable-- with 27,000 feet there are so many options for layout and how to use the grounds for your wddding, cocktail hour, and reception. We heard rave reviews from all of our guests and they enjoyed taking a tour of the mansion during cocktail hour.

Since it is a historical site, there isn't any budging on the rules. Jaye does a great job of explaining everything clearly upfront so nothing was a surprise.

Genevieve

Married on 07/16/2016

I am obsessed with the mansion!! It is such a beautiful venue, so much history. Working with Jaye was a fantastic experience! Everything went wonderfully - couldn't be happier!

Michelle

Married on 07/03/2016

We LOVED having our wedding at the Highlands Ranch Mansion. Jaye Dixon was INCREDIBLE to work with. She was very responsive, always had a smile on her face, was so fun to work with and was flexible with reminding us when items were due to her. The venue is magical. It is straight out of a dream. I wish we could have been there double the time. All of our guests were amazed by the venue - and being a native many of our guests didn't even know it existed which we loved! Cannot speak highly enough about having your wedding here. There are so many locations throughout the venue for your ceremony and the pictures and backdrop is amazing! Again Jaye made the whole process smooth and so much fun!

Shawna

Married on 01/19/2015

I received rave reviews on my wedding held here. It was the perfect location for a wedding in January as the ceremony and reception were held at the same location. My guests got to roam the mansion and there was plenty of space to feel comfortable with 100+ guests. I chose to pick an outside caterer that was not on the recommended list and actually saved money even with the added fee. I used market lighting in the reception room which made it really pop! The mansion was really easy to work with and they made the day of planning really flexible.

Elizabeth

Married on 11/09/2013

Highlands Ranch Mansion provided a beautiful venue for our wedding! The staff was friendly and responsive to our needs. They offered suggestions and made sure that everything was perfect for our special day.

Melissa

Married on 05/24/2013

The Highlands Ranch Mansion is a beautiful venue. My whole family loved the mansion and all my guests were in awe of its beauty. The staff is also great, especially Jaye!

Ashley

Married on 06/28/2014

The Highlands Ranch Mansion is a beautiful place to have a reception! It's a little pricey but well worth it! Jaye was great to work with and easy to get a hold of. My guests had an amazing time walking through the Mansion and learning the history of it!

Jacki

Married on 09/01/2012

Seriously the absolutely perfect spot for our wedding. I couldn't have picked a better place.

Audrey W.

Married on 06/11/2021

Beautiful Wedding Venue1

Our wedding was absolutely AMAZING at the Highlands Ranch Mansion. We were part of the COVID weddings and originally we were going to get married in 2020. We moved our wedding to 2021 and they were amazing to work with and made sure I was happy with any changes that were made. They do have specific vendors they want you to use, but they truly are wonderful. We received so many compliments from our guests about what a great venue it was and were told multiple times that it was one of the best weddings they had ever attended. Our guests enjoyed exploring the mansion while we finished our pictures and it is gorgeous in its natural beauty. You can add as many or as little decorations because it is just beautiful. The mansion staff were very easy to work with and we had the wedding of our dreams! Highly Recommended!

Meagan

Married on 10/15/2017

The wedding was everything we had hoped for and more. Thank you so much for giving brides and grooms such a beautiful and memorable space to celebrate. Our guests were wowed by the beauty of the mansion and G and I were so happy. Not only is the space stunning but the mansion staff went above and beyond to accommodate our guests by creating a comfortable space for breastfeeding mamas to nurse and change the babies in private.

Before we decided to get married at the mansion, we read quite a few reviews about people being annoyed with restrictions. We wanted to say that we did not have any issues with restrictions and felt that any and all requests made by the mansion in terms of usage were completely reasonable. This is a historic building that should be treated with respect just as any other space should. Don't be put off by those reviews, friends!

Courtney - you were lovely and we appreciate everything you guys did the help set up the day.


+ 4

photos

WOW!!!! Hands down, best venue in Colorado! Beautiful mansion with plenty of space, guests are able to tour the mansion during cocktail hour, a backyard to relax outside in, and incredible suits to get ready in for the bride and groom. This place is incredible and if you can, I would highly highly recommend having your wedding here. We have gotten so many compliments on our beauitful venue and the photo ops throughout the mansion are incredible. The staff is also amazing to work with. We feel lucky we got such a great venue! You won't regret booking this place for your wedding!

Lindsey

Married on 09/28/2013

I held my wedding ceremony and reception at the Highlands Ranch Mansion Sept. 28, 2013 and it couldn't have been more perfect. Jaye at the Mansion was great to deal with...she always responded quickly to my questions and made sure everything was perfect for the day of so I did not have to worry about anything. The mansion is the perfect setting for such a special occasion I would highly recommend it to anybody looking for a wedding venue.

Michaela

Married on 03/26/2017

We fell in love with the Mansion as soon as we saw pictures online and our wedding there was absolutely perfect! The staff was extremely flexible and helpful with planning a wedding long-distance from Germany. The grounds and Mansion are gorgeous and we are still getting compliments about our choice of venue. There are some strict policies in place about use of caterers and outside alcohol.

The Mansion is an absolute dream come true. The grounds are kept in pristine condition and the house is... the house is just amazing. Decorated in the style of the 1920's with fully functional furniture, you feel like you've stepped back in time something too good to be true. The history of the house and the fashion in which they've renovated, remodeled and upkept the estate is simply flawless. Additionally it is located in a neighborhood so it is QUIET, unlike some other venues that are constantly plagued by the sound of traffic.

The only issue with the venue is how particular they are about food and safety. Absolutely ZERO food can be brought in unless it is from a licensed vendor. That includes snacks and beverages for the bridal party while they're getting ready before the wedding. In addition, any type of decorating that involves a safety hazard (aka a ladder) must be done by a professional. I'll admit they have made it a little difficult to stay within budget as we had planned to have friends and families help with the food and cake. But to us, the venue is simply worth it. If you're a sucker for architecture, history, or anything vintage this is the place to be!

Karra

Married on 06/25/2016

We absolutely loved having our wedding at such a beautiful location!! The mansion has great Bridal & Groom suites and plenty of room for any type of decoration you could ask for. Working with Jaye was such a joy; she was so great at answering all of my questions and concerns and worked really well with our coordinator and catering lead during the 1 month walk through. Everything was ready to go the day of the wedding as well.
The only downfall of the venue is all of the rules they have and the extra charges that go along with them. It seems like everything we picked out for our wedding had an extra fee associated with it. The one fee that is really ridiculous is the fee they charge you to use their crystal chaivari chairs. They charge you to use something that is just sitting in a storage room at the mansion; and then don't tell you how much that charge is until you receive your invoice. And the free chairs are a hideous red and gold color and don't go with anything. I guess they need to make money somehow!
But other than all the added fees the mansion is beautiful and my guests are still raving about how gorgeous everything looked.

Absolutely beautiful. Perfect venue for a medium size wedding and reception all in one location. Jaye was very helpful and friendly. Staff on day of was helpful, but as the day went on (so my day of coordinator says), they became less helpful. The mansion was clean and set up as expected on our wedding day. They came through on everything promised.

It is VERY important to note that not only do they require you to use one of their 4 caterers, but they require your event to be STAFFED by the caterers, making the cost about double of a delivery and pick up event. I had used these caterers for my job, but have them deliver meals and we serve. The mansion won't allow that to protect the mansion building, kitchen, etc. Just make sure you are expecting that "kind" of event. Also, many other vendors know the mansion, which helps in their delivery and communication.

Kate

Married on 10/21/2016

Highlands Ranch Mansion was a beautiful place to host a wedding, and we enjoyed having the full building and grounds just for our guests. Jaye was a pleasure to work with through the process. The other staff member working the day of our event was a little disengaged, including miscommunication with the DJ and difficulty finding the wheelchair, so I wish his service had been up to par with the price. As other reviewers mention, there is very little flexibility (allowed vendors, availability to discuss with staff or do rehearsal) but I felt that parameters were clearly communicated and are fair, given this is a historic building that has open hours to the community and other events.
Are you interested?
Send a message