80 Reviews
Recommended by 96% of couples
Quality of service

4.8 out of 5 rating

Average response time

4.8 out of 5 rating

Professionalism

4.8 out of 5 rating

Value

4.8 out of 5 rating

Flexibility

4.8 out of 5 rating
94 User photos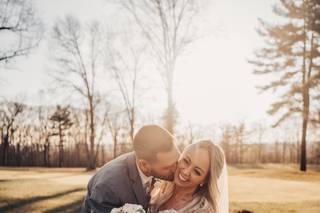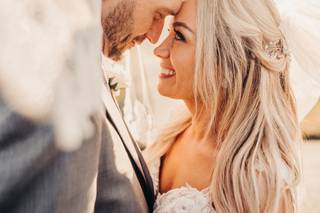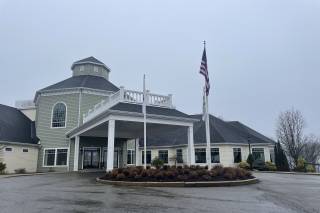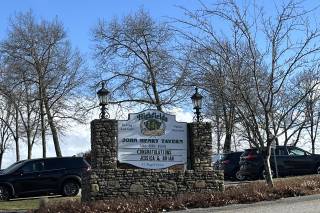 + 90

photos
Jessica B.

Married on 04/01/2023

Perfection

I can not say enough good things about our 4/1/23 wedding at Highfields! Annmarie was a HUGE help with the process. They were super accommodating to our wishes and our day was everything we dreamed of. The food was great! We did the buffet stations. Entire staff was so kind and efficient. Super affordable compared to other venues too!

+ 2

photos

Highfields Golf & Country Club's reply:

Jessica & Brian,
It was such a pleasure working with you. I hope you enjoyed our meetings as much as I did. You are both such nice people. So happy I had the privilege of being part of your special day. Enjoy your new venture as Mr. & Mrs.!

Emily W.

Married on 07/16/2022

Truly a dream wedding!

We couldn't be happier with how our wedding went at Highfields! Everything was truly perfect.

Ann Marie, the coordinator, was remarkable and is made for this job! She is professional, supportive, and very organized. She made sure every detail was triple checked and if she had a question, she made sure to ask to ensure everything was what we expected. The food was excellent. For apps, we had the veggie tray, cheese tray, and scallops wrapped in bacon. For our meal, we had either the Highfields Stuffed Chicken or New England Baked Haddock. They were very accommodating for food allergies/dietary restrictions such as gluten free, vegetarian, vegan, and dairy free.

We truly can't say enough wonderful things about this venue & staff. :)

+ 3

photos

Highfields Golf & Country Club's reply:

Emily & Aaron,
Picture Perfect Day! Thank-you for sharing your experience at Highfields Golf & CC and allowing us to host your beautiful wedding. Wishing you both the very best of the best!

Samantha A.

Married on 06/03/2022

Absolutely amazing!

I don't have enough wonderful things to say about Highfields and especially Annmarie! From day one she was absolutely amazing helping me plan every step of the way, she was helpful, responsive, and extremely excited along with us for our big day! The venue is beautiful, tons of gorgeous spots for photos. The bridal suite was perfect for getting ready. Everyone was raving about the food all night and even days after. Danielle, our bartender, was absolutely wonderful. To top it all off the price is so reasonable for everything you are getting! I loved every step of my planning and the day was everything I could have wanted and more. 10/10 would recommend!!

Highfields Golf & Country Club's reply:

Samantha & Ryan,
We are delighted you were pleased on choosing Highfields Golf & CC for your wedding venue. Your tireless effort in the planning process all came together for such a picture-perfect day. Wishing you a life full of nothing but happiness.

Are you interested?

Send a message

Erin M.

Married on 02/19/2022

Fanastic venue!

I have nothing but good things to say about Highfields! To start, the coordinator was incredible! She was very responsive, caring, and helpful. We met numerous times throughout the year in preparation for our wedding. This venue is VERY reasonably priced as well. Everyone had great things to say about the food, especially the prime rib! 100% recommend! Fantastic experience working with Highfields!

Highfields Golf & Country Club's reply:

Erin & Joe,
Thanks for taking time out of your schedules to review Highfields Golf & CC. So much fun working with the both of you! You put so much thought into the details of the Wedding, starting with your Save the Dates, invitations (love the adorable RSVP envelopes) to the food stations and who could forget Rocco's donuts for dessert! Take care of each and hope to see you when you are in the neighborhood.

Ashley M.

Married on 10/08/2021

Amazing overall!

I couldn't have asked for a better wedding experience with Highfields! Ann Marie was so attentive and helpful throughout the entire process! She would guide us when we felt lost and celebrate with us when we were accomplishing things on our list! If we had any questions in between planning meetings we would email and get a response back almost immediately! The venue was absolutely beautiful, the food was great and we couldn't have asked for a better wedding!

+ 2

photos

Highfields Golf & Country Club's reply:

Ashley & AJ,
Wow almost your 6th month anniversary! Thank-you for taking time out of your day to review Highfields Golf & CC. You worked hard planning the wedding and well worth it. The wedding was perfect! So pleased you enjoyed the food and the planning experience. Wishing you many years of happiness.

Megan F.

Married on 10/02/2021

Saving Grace

I was a covid bride (2020) and had to move my date about 3-4 times. Highfields never charged me a fee to changed the date, as some venues had done to couples. Annemarie is a wedding coordinator guru! Without her guidance I would have never known when to get my save the day pics done, when to send out invites, and even how long to wait for rsvps. Annemarie is such a sweet person. She is there for you to have the wedding of your dreams without going bankrupt. Highfields is a beautiful venue and so accommodating.

Highfields Golf & Country Club's reply:

Megan & Tony,
Covid surely was a challenge for all of us but we persevered throughout the planning and came out on top! Thank-you for your patience and understanding. It all paid off as the day was perfect. Wishing you both a happy and healthy life together a s Mr. & Mrs.

Megan R.

Married on 09/19/2021

The wedding coordinator is AMAZING!

Annmarie the wedding coordinator is the sweetest! Unfortunately we went with a different vendor because they did not have the date we wanted it was still an amazing experience with her! She is so sweet, thorough, and flexible.

Highfields Golf & Country Club's reply:

Hi Megan,
We wish we could have accommodated your date, but so happy you found a venue. If you get stuck on anything you can always still give us a call. We'd be glad to help out. Best of luck!

Tracy D.

Married on 07/24/2021

Amazing Experience!

We booked our wedding date 1 month before the world shut down. To say Highfields has been amazing through the ups and downs is an understatement. We were suppose to get married February 2021, moved to July 2021. AnnMarie worked with us to plan our new day in under 2-3 months and was so supportive through everything. Our day was beyond amazing and our family and friends have raved about the wedding. Thank you to Highfields and AnnMarie for a relaxed and pleasant experience even during the craziest of times.
Thank you T&T

Highfields Golf & Country Club's reply:

Tracy & Tony,
It certainly was a journey but a journey well worth it. I really got to know what an incredible couple you are. Thank-you for all the time you spent with Highfields planning your storybook day. Stay well and enjoy life together. It's a new wonderful journey now!

Stephanie B.

Married on 06/27/2021

AnnMarie is AMAZING!!!!!

From day one till wedding day everything was amazing! AnnMarie was so helpful and is one of the nicest people you will ever meet. I would recommend Highfields to anyone looking for a venue to have a wedding.

Highfields Golf & Country Club's reply:

Stephanie & Bryan,
The wedding was so much fun! The Bruins theme was a huge hit! So happy you were pleased with Highfields Golf & CC. You will surely be missed. Enjoy each other in your new journey together. together.

Chelsea

Married on 10/10/2020

A Match Made in Heaven

My husband and I are so glad that we chose Highfields as our wedding venue! Seven months later, and we are still getting positive feedback on the food, the atmosphere, the views, the decoration, and the service--and our guests don't even know how wonderful it was to work with them through the wedding planning process! My meetings with the coordinator, AnnMarie, was one of the best parts of planning my wedding! AnnMarie was kind, compassionate, and truly made me feel like my wedding was the only one that she cared about when I was with her. She listened to our stories and thoughtfully helped us incorporate a family feel into our day, walked me through coordination with other vendors, and made sure that everything went smoothly as long as I did my end of the work! We are so glad that our experience with Highfields was amazing from start to finish, and we can't wait to go back and visit!

Highfields Golf & Country Club's reply:

Chelsea & Connor,
Such a nice surprise to hear from you! I miss our meetings and your infectious laugh Chelsea. It was a great day. A memory that you will cherish forever. Frankie Valle "Can't take my eyes off of you" was a perfect song choice for your first dance as husband and wife. You both looked so happy dancing. We are thrilled your experience with Highfields Golf & CC was a positive one. I know life gets busy but I would love to see you both. Please keep us on your to do list.

Rachael B.

Married on 10/02/2020

AnnMarie is an angel!

We chose Highfields for our Oct 2, 2020 wedding, but we unfortunately made the difficult decision yesterday to move it to a smaller ceremony and reception in our backyard due to COVID. Whenever we sat down with their coordinator, AnnMarie, we felt nothing but love and passion for her job from her. This woman really loves her job and more importantly loves and cares about her couples! Her dedication is unmatched to anywhere else we toured and it shows. She reminds you each time you have an idea or question that this is YOUR big day and not only encourage you, but give you the pros and cons of the idea and works through it with you without making you feel that your idea was completely insane. My fiance, Derek, and I constantly say that AnnMarie is the real reason we chose Highfields on top of their delicious food and gorgeous ballroom overlooking the treetops of the driving range. I was reading horror stories about couples not hearing from their venues and coordinators and given a hard time when asking for their deposit back if they rescheduled or cancelled due to COVID. We knew we wouldn't get the same experience with AnnMarie, but we didn't even need to ask for our deposit and she insisted we take it back. She was even helping us with what's next and how we can make our little backyard wedding a success and offer her answers whenever we had questions! We were so excited to have our big day there, but the world had different plans for us this year. We hope that our paths will cross with Highfields and AnnMarie in the future and if we had to go back and do it again, we'd still choose them.

Highfields Golf & Country Club's reply:

Thank-you for your kind words. I will pass this along to my colleagues. When we first met in August 2019 we had so many ideas for the perfect wedding. Much thought was put into the planning, from timelines to special songs to decorations. Whoever would have imagined a pandemic would occur and stop us from moving forward. I know your backyard wedding will be a huge success. It is not where the wedding takes place it is the joining of two wonderful people becoming husband and wife. Highfields Golf & CC wishes you all our best. We are still just a phone call away with any help you may need. Stay well and stay strong.

Danielle B.

Married on 09/19/2020

Amazing Experience!

Unfortunately due to COVID, there was a change of plans and we did not end up getting married at Highfields. However, we feel we can write a GLOWING review because we went through almost all of the planning, the tastings, and the final details... and we really had a perfect experience. Ann Marie, the wedding coordinator who comes with the venue, is AMAZING! She is knowledgable, kind, and has great tips on how to make the wedding day special. She also has great recommendations on vendors that she has worked with closely over the years! The venue itself is beautiful. The ballroom where the wedding is held overlooks the gorgeous golfing grounds. The food is incredible and affordable, and there's a full bar on site. For brides who want an elegant venue at an affordable price WITH the help of a knowledgable wedding planner, this is the place for you! We hope that all brides consider Highfields during their search! We plan to go back to the venue from time to time to say hi to Ann Marie and have dinner at the tavern.

Danielle & Bill

Highfields Golf & Country Club's reply:

Danielle & Bill,
It was indeed sad for both of us for you to have had to cancel your wedding here at Highfields Golf & CC due to Covid. I know the decision was difficult and not made lightly. Although we are glad the time you spent with us was positive. We appreciate you writing this review. Maybe in 5 years you can renew your vows at Highfields and we can pick up where we left off! Looking forward to seeing you in the Tavern for dinner. Stay well.
AnnMarie

Alicia C.

Married on 09/06/2020

Covid wedding

Most of you might be in the same situation l was in ...a COVID Bride. My wedding had to get postponed 2 weeks before the original day. AnnMarie was AMAZING! She helped me change my wedding not once, not twice, but 4 times! I know most would call it quits by that point but I wanted my special day. That was exactly what is was.. special. AnnMarie and her wonderful staff made sure everything went perfectly. I had my first dance, cake cutting, and the food was phenomenal! My guests are still raving about the filet beef and encrusted chicken breast. I fell in love with this venue the moment I walked through the door and I left as family. If you are looking for a elegant and beautiful venue with people who remember you and treat you as if you were part of their family then this is the place for you! I may not have been able to have my 80 person wedding but AnnMarie made sure that I could have everything else!

+ 3

photos

Highfields Golf & Country Club's reply:

Mr. & Mrs. Chapman,
You are an incredible couple. Your endurance thru-out Covid has been commendable. You had the wisdom to know what you could not change and the courage to continue on. All with a smile on your face. It was a fun day for everyone, including Highfields. Everyone ate, drank & were merry! Congratulations to you both. It was a pleasure.

Leo J.

Married on 02/15/2020

The Absolute Best Place to Get Married!

Highfields is an absolutely perfect place to have your wedding! I got married there on 2/15/2020 and I cannot say enough positive things about Highfields. The wedding coordinator, AnnMarie, is just amazing. She helped me through the whole process and made sure we never spent too much. I searched high and low for a venue that was nice and would not break the bank. After looking at dozens of other venues and being scared aware by the costs, I could not believe how reasonable the prices were at Highfields. Add to that, you get the most incredible wedding coordinator you can imagine with AnnMarie. Not only did AnnMarie ensure I was on-track with all the pre-wedding planning, she made my wedding day run perfectly. We had both the ceremony and reception at Highfields and were so glad we did. The food was excellent! All the employees who helped on the wedding day were great! And AnnMarie was AMAZING! My husband and I both agree that Highfields is the perfect place to get married! I highly recommend Highfields for your wedding ceremony and reception!

Highfields Golf & Country Club's reply:

Congratulations to the new Mr. & Mrs. for hosting the perfect wedding! Everything looked amazing. It takes a lot of hard work to put a wedding together as you both know. Thank-you for allowing Highfields Golf & CC to be part of your special day. Wishing you many years of happiness and laughter.

Mattie T.

Married on 01/25/2020

Book your wedding here ASAP!

From the group tasting to the built in planner, Highfields is the way to go. It was the best experience to work with AnnMarie to plan what may have been the smoothest wedding I've ever been to (as unbiased opinion as I can manage). The guests loved the room, decor, bartender, music and food. I could not be happier with my decision to book the ceremony and reception at Highfields. Thank you so much to everyone who helped make my day amazing!

Highfields Golf & Country Club's reply:

Mattie & Jake,
Your style in decorating the room was exquisite. The light blue & silver was perfect for a winter wedding. The lantern centerpieces really made it feel warm and intimate. Thank-you for spending the time with me in planning the wedding. You guys were great. You'll have to stop by and show me pictures of the Arizona honeymoon. Best of luck as you start on your journey as Mr. & Mrs.!

Daria

Married on 10/27/2019

Absolutely perfect

This venue was absolutely breath taking inside and out. We were able to have our Nov 3rd wedding outside with the beautiful fall foliage and the day light savings sunset. The inside of the venue has two absolutely incredible suites for the bride and groom. The food was delicious, we got so many compliments on how it was not your "typical" wedding food, but a real meal. AnnMarie, the wedding coordinator is such a pleasure to work with. She has so much experience and a calming presence that made everything so easy. We planned our wedding in two months and it was more than perfect! Thank you Highfields and AnnMarie!

Highfields Golf & Country Club's reply:

Daria & Steven,
So thoughtful of you to write a review. It was an amazing day! I think my favorite part of the day is when your daughter gave her Maid of Honor speech. It was priceless. Who would of thought a seven year old could have been so articulate and sincere in her words. Great job Giavanna!

Katie W.

Married on 10/12/2019

Beautiful Day at Highfields!

From the planning stages, to execution, we had the best experience with Annmarie and the staff at Highfields for our wedding last October. The ballroom, the view, and the grounds were so beautiful and made the perfect backdrop for all of our photos. Annmarie's assistance in planning our perfect day was invaluable and in fact we were able to work together by email and phone since we are in Texas. Our day was absolutely perfect and everything went off without a hitch!

Highfields Golf & Country Club's reply:

Katie & Ryan,
Can't believe a year has pasted since your October 2019 wedding. Happy Anniversary! Thank-you for responding to all my e-mails in the planning process. We made a good team. It is such a beautiful memory that you both created. Enjoy your new life together. All my best.

Aheli

Married on 09/01/2019

Unbelievable Bang for Your Buck

I can't begin to describe how wonderful our Highfields Experience was. AnnMarie, and the entire staff (Lisa, Heather, Chris and more), went above and beyond to make our day truly special. We started planning our wedding reception in July 2018. We initially choose Highfields because of the gorgeous set-up, specifically the outdoor patio and lots of windows overlooking the golf course and surrounding trees. I would now 100% recommend choosing Highfields because of AnnMarie. From the very start, AnnMarie will work with you, setting up multiple meetings and FaceTime calls for those who live outside of Grafton, to go over the logistics. By the time our reception arrived, AnnMarie had covered every detail (from napkin colors to ideal table layouts) that we didn't have a single thing to worry about. Our guests have not stopped talking about how beautiful the venue was and how great the food was.

We've had three wedding celebrations in India, Texas and in Grafton, and Highfields was by far the best value. The fact that you get the best event planner, plus a lot of additional bonuses, like bridal/groom suites, linens, centerpiece accessories, included in the already affordable package is just incredible. I highly recommend Highfields for your event if you want stress-free planning and an affordable venue!

Highfields Golf & Country Club's reply:

Dear Aheli, Gabriel and your families,
It was such a pleasure meeting you all. I truly enjoyed our meetings and the relationship that came out of those meetings. So happy to hear you & your guests had a relaxing & fun day. Wishing you only the very best that life can bring you in your new venture together.

Victoria C.

Married on 08/31/2019

5 out of 5 stars!!

We had such an amazing experience with Highfields, especially with AnnMarie! She was our saving grace during this experience and everything went seamlessly throughout the planning and the day of because of her. The venue and serving staff were fantastic. We would do it again in a heartbeat and Highfields would always be our first choice. Thanks for everything AnnMarie! 😊

Highfields Golf & Country Club's reply:

Victoria & Patrick,
Wow! Incredible evening. Topped off with a honeymoon to Ireland. Amazing job decorating the room. Thank-you both for being so enjoyable to work with. Best wishes always to Mr. & Mrs. Coit.

Lee

Married on 08/25/2019

Smith Berg wedding

Everything about our wedding day was perfect. The staff, the food, the venue. All perfect. It was everything we could have hoped for and more. One of the special aspects about Highfield's is it feels like family and everyone there wants to make your day special. However, I have to say that I couldn't have done it though without the help of AnneMarie. Even though I was planning a small wedding I never felt it was any less important to her then a huge event. She kept me on track when I had no idea where to start and she had so many wonderful ideas that I used that made our day special. I will be forever grateful!!

Highfields Golf & Country Club's reply:

Lee & Larry,
So kind of you to take the time to review Highfields Golf & CC. It was such a pleasure meeting & working with you. A wedding is a very special day whether it is 20 guests or 200 guests. Also the work that goes into a wedding is just as detailed no matter what the guest count is. You did a great job putting it all together. Congratulations on your new life together.

Valerie

Married on 08/02/2019

Amazing experience

We are so glad we picked Highfields to have our wedding. The whole wedding process was amazing and stress free, all thanks to Ann Marie. Ann Marie did an amazing job with helping us plan our wedding. She made sure that everything turned out just how we wanted. Anne Marie was quick to respond to any questions we had, she went above and beyond our expectations. The venue was beautiful and the food was delicious, everyone at the wedding could not stop raving about the food. I would highly recommend Highfields to anyone looking to get married. Thank you Anne Marie for a wonderful wedding day we will always remember!

Highfields Golf & Country Club's reply:

Hi Valerie & Andrew,
Miss you guys already. You both were so calm the day of the wedding. Just excited as it should be. Beautiful job making the floral centerpieces Valerie. Thank-you both for coming to the detail meetings so organized. Wishing you both many years of a happy marriage.

Jared T.

Married on 07/19/2019

Excellent Experience

We had a wonderful experience at Highfields Golf and Country Club. Throughout the planning process, AnnMarie goes above and beyond to make sure your special day is exactly how you envision it to be. She makes it such a personal experience and guides you through the entire process; making it so enjoyable. We could not have done it without her. The venue is beautiful with many picturesque views both indoors and out. Pricing is reasonable and you feel as if you received great quality for the price. The food and atmosphere were great and received many compliments from our guests. We loved our wedding day and couldn't be happier that we chose Highfields for our magical day.

Highfields Golf & Country Club's reply:

Melissa & Jared,
Kudos to you for an incredible day! We are delighted you and your guests enjoyed the venue. You are such a great couple. I really enjoyed all of our detail meetings. Thank-you. Can't decide if the best part was the father/daughter dance or how much Jared liked the popcorn bar! Take care.

Jenna

Married on 07/13/2019

They made the planning easy and the day amazing!

Highfiields was very easy to work with and extremely helpful throughout the whole panning process. AnnMarie was wonderful to work with! We had several meetings with her leading up to the wedding day and she kept us super organized and on track. It made the whole planning process stress-free. Everyone was very accommodating on the wedding day and made sure things ran smoothly. We could not ask for a better experience!

Highfields Golf & Country Club's reply:

Jenna & Brett,
Beautiful wedding! The day went off so smoothly thanks to your organization and attention to detail in the planning. Glad to have seen you so relaxed the day of. Good luck with the move. Best wishes to you both.

Jordan

Married on 07/05/2019

The Perfect Spot

Having our reception up at highfields was perfect. I live abroad so I needed to be working with someone who would communicate well with us. Annmarie, the coordinator there, was so helpful, prompt on responding to emails and very flexible. She was so organized and knew exactly what we wanted and made sure the whole night ran smoothly. She made me feel confident in what I had planned. We did the buffet style dinner which was awesome, as the guests had choices of what they could eat, and choose the amounts as well. We also had a lo mein station at the end of the night which came in little Chinese boxes and wit fortune cookies which was so much fun!. the bartenders were great and they let us have a signature drink of our choice. Compared to most venues it was way less expensive for room and meal prices, but truly a beautiful place. I bought spandex banquet chair covers on amazon which truly made the room look like a wedding. I'm so glad we ended up having our reception here and I would highly recommend Highfields!

Highfields Golf & Country Club's reply:

Jordan & Darren,
Thank-you for choosing Highfields Golf & CC for your wedding venue. We were delighted to host your special day. It was a fantastic evening. Beginning with your choreographed first dance, to fun stations with lots of choices for your guests for dinner and ending with a full dance floor. Hope everyday is as happy for you as you were on your wedding day. Safe travels.

Emily G.

Married on 06/08/2019

A fairytale

Honestly words can't even explain how perfect everything was, from the planing to the day of. Annmarie the wedding coordinator is the best ! She makes you feel so comfortable, she walks you through every step of the way! While the photographers were taking pictures of us, Annmarie made sure that we (the bride and the groom) always had a drink of our preference! This day was perfect! The food is amazing! We couldn't have asked for anything better

Highfields Golf & Country Club's reply:

Emily & Kevin,
First off I want to say you were such a beautiful bride Emily. Absolutely stunning. Thank-you for choosing Highfields Golf & CC and letting us be part of your special day. It was so enjoyable working with you both and even making me laugh at times. Hope you had a fantastic honeymoon. Send pictures if you can.
Are you interested?
Send a message