249 Reviews
Recommended by 100% of couples
Quality of service

5 out of 5 rating

Average response time

5 out of 5 rating

Professionalism

5 out of 5 rating

Value

5 out of 5 rating

Flexibility

5 out of 5 rating
161 User photos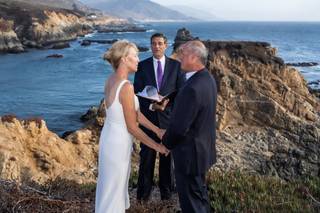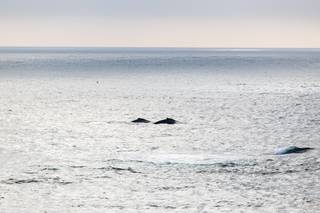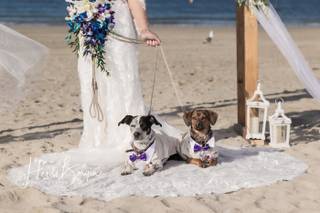 + 157

photos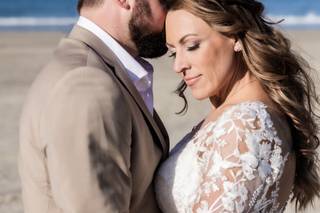 Featured

Victoria R.

Married on 07/28/2022

Heidi is an Angel!

Heidi, her assistant's Val and Gianna were truly wonderful to work with. They laughed and joked with us and made us all comfortable. Our photos turned out perfectly and exceeded our expectations. We can't wait to share them with friends and family. Highly recommend Heidi Borgia Photography!

+ 3

photos

Jodi M.

Getting married on 09/12/2023

Mog Wedding 9/12/2022

Heidi was absolutely fantastic!
Her talent in catching beautiful, natural moments in photos was amazing.
It was an extremely, cool windy day for the ceremony and somehow she was able to get some excellent shots. She spent a lot more time than ever expected with us after the ceremony capturing more photos, The whales breaching in the ocean behind us was unbelievable!
We highly recommend her for any type of event.



Drew W.

Married on 04/15/2023

Heidi is incredible!

We chose to work with Heidi for our beach wedding on April 15th. From the moment we spoke prior to the wedding I felt a special connection with her. Heidi is so fun to talk to! Planning with her was a breeze and eliminated any stress up to the big day related to photography. The wedding was a dream. From the moment Heidi arrived it was pure perfection. Her assistant Val was with her for the day and both of them are just so sweet, professional, creative, and helpful! Heidi's attention to detail and skill truly shine through in not just her photos but in how she works with you to achieve her vision. It was comfortable, fun, and made me feel like a beautiful princess on my wedding day. I truly cannot say enough good things about Heidi. Our photos are absolutely gorgeous and I am just so pleased the whole experience!

+ 9

photos

Are you interested?

Send a message

Salina S.

Married on 02/20/2023

Good quality

If you are looking for a photographer, check out Heidi Borgia Photography. She is professional, talented, and creative. She recently photographed my wedding in pacific grove. I am blown away by her work absolutely stunning! She told me my photos would be done in a week and I got them two days later. I am happy with the quality of the photos and definitely would recommend her.

Heidi Borgia Photography's reply:

Thank you such much Salina! It was wonderful meeting you and the family. Wishing you all the best on your new lives together!! Heidi

Araceli R.

Married on 02/17/2023

Amazing experience

It was such an amazing experience Heidi really makes you feel confident and comfortable when taking your pictures. She's the above and beyond photographer we all need at some point. My husband and I are both very shy people and made was amazing with us and guided us with our shoot. The ceremony was sweet and simple and exactly what we were looking for.

Heidi Borgia Photography's reply:

You two were just the best!!! Your sweet words made me smile - thank you so very much. It was a true treat to meet the two of you. Congratulations on your new lives together! cheers, Heidi

Anna C.

Married on 01/06/2023

Made our special day absolutely perfect!

We had a great experience working with Heidi. She did an amazing job making our special day perfect for us. She was so helpful and kind. The pictures turned out amazing. She did a great job of capturing our characters and the beautiful place that we were in. I highly recommend her.

Angie R.

Married on 11/05/2022

Unforgettable

Heidi was the perfect pick for me! She was so easy going and helpful. Getting photographed for the first time can be stressful and the overthinking starts to happen but Heidi was in her natural environment and made the atmosphere so calm. She answered any question I had very quickly, and knew the venue very well. The timeline that was sent to me was executed to the dot, which was really nice because the day goes by so quickly. I got my album in less than a week! All my pictures were so captivating I still can't choose a favorite. I took advantage of ordering prints from her and was blown away by the quality! If you are looking for a photographer for your elopement, wedding, or engagement Heidi is the ONE!

Jason F.

Married on 10/01/2022

5 stars all around

Heidi is the best of the best. She photographed our wedding and we couldn't be happier with the results. Our wedding was probably the 4th time we have hired her for professional photos. We shopped around before finding Heidi and have some experience with other photographers and can honestly say she is the absolute best. Do yourself a favor and book Heidi for your wedding!

Lisa C.

Married on 09/24/2022

She is just SO much fun

I normally abhor my photo being taken but Heidi made the entire process so incredibly fun. She has a keen eye for details and poses that make for very memorable photos. However, the best part of working with her is that she embraced my husband and I just being ourselves and completely let it happen. Her kindness and relaxed nature made it so that we felt very easy in showcasing our relationship in photos during our wedding. The other best part is that Heidi is so familiar with the area and has all of the permits that she is able to venture out into different landscapes to fully capture the gorgeous, natural backdrop. She also had us laughing the entire time, while still remaining very serious about the quality of her work. If nothing else about my experience is indicative of her abilities, please know that every vendor I told I was working with Heidi absolutely lit up with excitement that she would be our photographer. She has been an absolute joy to work with.

Brittney K.

Married on 09/20/2022

Perfect Elopement Experience!

We had a beautiful, fun, and professional experience. Our photos came out so beautifully. We ordered a custom wedding album from Heidi and it is so worth the money. Just amazing quality. My husband and I highly recommend Heidi Borgia Photography!

Mary B.

Married on 09/15/2022

The best day with Heidi by our side

My wedding day was one of the best days of my life. And, a big part of that is because of Heidi. From the start of planning through to the end she was responsive and always available. On our wedding day, she kept my husband (who hates taking photos) and I laughing the whole time It was so natural and fun! We absolutely loved the photos - she is extremely talented and will utilize the time you have with her to make a masterpiece. We have her prints framed all over our home where we will be able to enjoy and remember that amazing day for years to come. We can't wait to work with Heidi for future milestones in our lives.

Rusty M.

Married on 09/10/2022

Amazing! Would recommend to everyone! Such beautiful pictures

Heidi was absolutely fantastic! From the engagement photos, she made me and my husband feel very comfortable. The pictures from our wedding are beautiful and she interacted great with our guests. She was very responsive and worked very well with us. We got our beautiful wedding album and pictures back very quickly. I would recommend Heidi to everyone; she truly made our wedding day better and captured it perfectly in her pictures

Brian

Married on 08/25/2022

Heidi = the Best

Two ways to review Heidi's work - the business end and the photography end. A+ to both.

As a businessperson, Heidi is reliable, responsive and efficient. As a photographer, Heidi is creative, effective and a true professional.

Heidi has great local knowledge and went above and beyond for our pictures. We are thrilled with the way they turned out and am so happy to have partnered with her. Added bonus is that she has great relationships locally that help edge her out over other photographers, especially those that travel in from other areas.

When searching for a photographer, it's hard to know who to work with but Heidi's services don't stop at the photos. She went above and beyond the scope of duty. You won't regret working with her.

Also, she's a great human. Someone that makes instant friends and you'll probably want to hang out with her before/after the wedding.

Hazel A.

Married on 07/05/2022

Excellent Photographer for our Nepenthe Wedding!

Heidi was fantastic for our wedding at Nepenthe. She made all of us feel relaxed and we got some incredible shots for our wedding. Thanks so much! Hazel & Neal

Edgar

Married on 06/25/2022

Heidi was better than we could have asked for

My wife, Victoria, and I had our wedding last year and working with Heidi was a dream. She is such a wonderful person; I am glad that we were introduced to her during our engagement shoot because it put many of our worries at ease with how much direction she gave us in posing and positioning for the shoot. Communicating with Heidi for the engagement shoot and while working towards our wedding day was great, she responds promptly and, in many cases, emailed us answering questions that we didn't know we had.

During the day of the wedding Heidi was sure to do everything in her power to keep us on time and comfortable. We loved that she helped us create a photo to do list before the event, and then helped us complete that list efficiently. There was so much happening (and 3 levels to the venue) but looking back at the photos, it seems like Heidi and her assistants were present everywhere and didn't miss a moment!

We have no regrets having Heidi photograph our wedding; she is such a brilliant photographer and an even more wonderful person. Whenever we need a photographer for another important life event, she will definitely be our first stop. Thank you so much to Heidi and her team!

-Edgar and Victoria


Melinda R.

Married on 04/08/2022

Heidi is amazing!

Heidi is such an amazing photographer and so fun to be around. She made our wedding so special and memorable. She's so talented and captured the day beautifully! She also has a fabulous personality so the whole experience was just great. Thank you so much Heidi!!!

Louise M.

Married on 02/21/2022

Heidi Borgia Photography helped make the day!

Heidi Borgia Photography is a true professional. She made our wedding day extra special with her ease in finding the best setting and photographs to memorialize our wedding ceremony. She was friendly, inclusive, and worked personally with our family. I would highly recommend her!

Alison S.

Married on 02/18/2022

Gorgeous wedding photos

Heidi went above and beyond when taking our photos on our wedding day. She had so many fun and artsy ideas for poses. I don't usually like having my photo taken but I loved this photo shoot! She did a great job at making me look like a beautiful bride. Heidi promised our photos to us in about 2 weeks, but the turnaround time was much quicker than that. I was blown away at what a great job she did. I definitely recommend her to anyone getting married in the Carmel/Monterey area

Amanda T.

Married on 09/19/2021

Amazing Quality

⭐️⭐️⭐️⭐️⭐️
Heidi did an amazing job with our wedding photos, which was on September 19th. She did everything that we had requested, made it fun, and even had many neat ideas of her own. And to mention, the high definition quality for printouts. She also gives good discounts if you want any custom printouts. We highly recommend Heidi Borgia Photography. Also, look into Weddings In Monterey and look at their exclusive wedding packages, as what they have to offer would be just right to fulfill your wedding preferences.

Heidi Borgia Photography's reply:

Thank you Amanda! We had such a lovely day with you two. Such kind and generous folks :-). We do hope that our paths cross again in the future.



Ruby S.

Married on 08/25/2021

Professional, flexible, wonderful photographer!

Ok so this review is very late but very necessary. We hired Heidi after an extensive search of photographers in the Carmel area. I must have interviewed over 10 photographers and I'm sooooo glad we went with Heidi. We initially selected her because of the quality of her shots, she didn't use any weird filters, the poses looked great, and she was so down to earth and professional on the phone. Our first conversation was very thorough and I remember feeling like she was going to really take care of us by the end of the conversation. She did our engagement shoot at a hidden beach and the pics were gorgeous! The wedding photos were even better. Our wedding had two venues that were an hour and a half away from each other, which put a real time constraint on us for pictures, but Heidi rolled with the punches and got great shots at both locations. She worked seamlessly with our videographer, even driving the videographer in her car with her so we could have the limo to ourselves and the partner could set up at the second location. She was so professional and beyond helpful. Making sure my hair was right, helping with my husbands boutonnière, making sure my earrings made it safely to my overnight bag, etc. The experience with her overall was exceptional. Now, let me tell you about the photos!! They are amazing!! The lighting, the background, the poses, just beautiful. I'm so glad we went with her. She's very familiar with the area so she knows where to go and how to get the best shots. We also purchased our wedding album with her. Let me say, I was a little hesitant to get one with her because it's quite pricey, and I had already researched other options, but ultimately we decided to go with hers…thank god we did, I don't regret it one bit, invest in the album. It's gorgeous! The quality is unmatched. It's hefty, thick, and just overall great quality!! It's an investment for sure but soooooooo worth it a hundred times over! GET THE ALBUM. If you're questioning it, watch her videos to check out her samples. Money comes and goes but your memories are forever. Overall working with Heidi and her team was wonderful and made the busy day a little more manageable. Would recommend her to anyone looking for a photographer. Thank you Heidi! You're the bomb! ❤️
Attached are some of my fav shots but trust me there are a million more! The lighting affects on these photos were only on specific shots, most of the photos had regular great quality lighting

+ 2

photos

Pam

Married on 08/15/2021

We are so very fortunate to have had Heidi photograph our wedding on May 21st, 2016 at Fanshell Beach on the 17 mile Drive in Monterey! Heidi was a delight to work with and captured our very small ceremony in such a beautiful manner. Heidi is very professional, talented, fun, warm, lighthearted and loving! It is abundantly clear that she loves what she does as her interaction with us and our guests was personal, comfortable and overall delightful. The photographs turned out beautiful! We are extremely satisfied with our experience with Heidi from start to finish! Heidi's husband, Brian Borgia, was also our officiant for our wedding and we could not have asked for a better experience with him either. Brian, too, is extremely warm, professional and caring! He delivered a beautifully personalized written wedding ceremony for us in such a beautiful and thoughtful manner. It was absolutely perfect! Thank you so much Brian & Heidi for making our special day so awesome and memorable!

Pam & Mark Esquivel

Heidi Borgia Photography's reply:

Thank you Pam and Mark! We really had such joy in being a small part of your day. The love that surrounds you was so evident. Wishing you the best in your new lives together. hugs, Heidi and Brian

Arvina

Married on 08/08/2021

Quality, Professional, Responsive

I first contacted Heidi in January 2020 pre Covid about shooting our wedding in early 2021. Needless to say, we had to cancel and reschedule to August 2021. Heidi was wonderful to work with regarding scheduling a new date and honoring all original contracts and pricing and being very flexible and accommodating. She is organized, professional and quick to respond to all communications. Her pleasant and fun personality was able to put me at ease and keep me calm during the whole process leading up to the wedding and the wedding day itself. It was like having a close and personal friend as the photographer. The outcome of feeling that trust and comfort level with Heidi shows through in the quality of the photos she took of my husband and I. She captured all the settings I requested and many many more. Heidi is a very talented photographer and was able to capture some beautiful moments between my husband and I and also family and friends. Heidi helped me order several canvases from our photos and we were very pleased with them all. Heidi organized the layout of our beautiful photo album which exceeded our expectations. It will be treasured for years to come. She also organized a slideshow of my favorite photos with songs from our wedding and reception. Watching the slideshow is like reliving the day all over again with a big smile. I would definitely recommend Heidi. She did a fabulous job!

Jessica L.

Married on 08/06/2021

Still in love with my photos!

I contacted Heidi to ask if she was available for our "minimony" in Monterey and thankfully she agreed to shoot it! She is the best, very down to earth and made my fiance and I super comfortable in front of the camera even though we are not center of attention people! She communicated constantly before the day and on the day was right on time and very professional. She even stepped in as the ceremony coordinator when I was unable to locate the venue coordinator to start the ceremony! Our photos are gorgeous and she was great to interact with. I can't thank her enough!

Min P.

Married on 07/25/2021

10/10 Experience!

We worked with Heidi for our wedding in July, and I can not imagine the experience being any better. She was attentive from the beginning, and even helped plan out the timeline and suggested locations to get that best shot. My husband and I had never gotten our photos taken professionally before, or even been to a wedding before our own, but our photos were the one area we were 100% sure there would be no issues.

Amazingly talented!!

If you're looking for an amazing photographer in Monterey, Heidi is your girl! We connected using their wedding service and I could not be happier! She arrived early and helped line up and capture all of the wonderful shots I wanted on my big day. Heidi made sure my poses were on point while simultaneously keeping us on schedule and updating our venue of our timeline for arrival. I don't know how she does it but you can tell she loves what she does and is good at! I would also like to add she had our photos back while we were still on our honeymoon!! I was expecting to wait at least 6 weeks! I loved working with Heidi and would not hesitate to recommend her to anyone. She made us so comfortable and happy we love her!
Are you interested?
Send a message