24 Reviews
Recommended by 100% of couples
Quality of service

5 out of 5 rating

Average response time

5 out of 5 rating

Professionalism

5 out of 5 rating

Value

5 out of 5 rating

Flexibility

5 out of 5 rating
Awards
2 User photos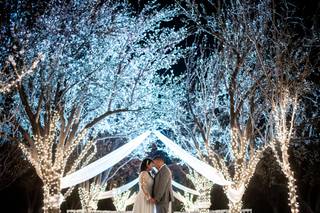 Elizabeth B.

Married on 07/08/2022

Fantastic wedding photographer

Heather Elise is an incredibly talented photographer, and my wife and I are so happy we booked with her. We initially met her at the 2020 bridal bazaar in San Diego, and remembered her work when we were planning our 2022 wedding. She is the kind of person that makes you feel at ease immediately, which helped us look relaxed during our photos! She is great at communicating & worked so well with our other vendors. We did an engagement shoot and our wedding day photos with her. Heather has a very artistic eye, and I love her unique photography style. I would recommend her to anyone looking to have the emotions of their special day captured in their essence.

Jeremiah L.

Married on 02/12/2021

Captivating photos!

If I could give this wonder woman 10 stars.. I would give her 20! Heather is a visionary, an artist, talented as hell and did I mention an AMAZING person! She gives off such a positive and uplifting vibe that upon meeting her you instantly feel like you've known her for years. I first saw Heather's work when I used to work in a photo lab. Of the many photos that I would see, day in and day out, Heather's photos really spoke to me, and I fell in love with her passion for photography. Heather photographed our wedding this past February in Vegas (dream come true, forreal). My husband, kids and I have never taken professional photos before, and Heather made us feel very comfortable and directed us perfectly on how to pose that in all honesty every shot was absolutely beautiful! She exceeded our expectations by a long shot and captured the day of our wedding so well that when you look at the photos, you could really feel the emotions that were happening at that exact moment! . Heather, we can't thank you enough from the bottom of our hearts for documenting one of the most important days of our lives! I will continue to refer you to everyone I know! If you go with Heather as your photographer for your next event, know that you are in amazing hands, and I suggest that you get your box of tissues ready, because the work that she produces is captivating!

Ashley

Married on 09/07/2019

Heather elise is everything

Heather is everything you would ever want in a photographer. We hired Heather as our photographer for our wedding last month. She is amazing. Her fun and energetic personality made me and my husband feel so comfortable during the whole photo process. She has an eye for creativity and knows exactly how to capture every moment. Our photos for both our wedding and engagement shoot came out incredible and it's so hard to pick out the favorites because every single one came out great! Our guests and bridal party absolutely loved her and she was able to even get photos of almost everyone who attended our wedding which was a huge plus. She demonstrated true professionalism throughout the whole process. I would highly recommend Heather Elise. She's not only an amazing photographer but a great person inside and out. We were truly honored to have her be a part of our day!

Are you interested?

Send a message

Elizabeth

Married on 01/28/2018

I could never accurately put into words how much I love this photographer. Besides the fact that I feel like it was somehow fate that she was my photographer, she's literally everything you could ever want in the most important vendor for your wedding day. I was brought nearly to tears (a few times!) because of how grateful I am for her. Book her, you won't regret it. I will only ever use her for anything I'll ever need a photographer for in the future.

Leela

Married on 03/18/2017

Heather Elise is amazing!!! She did our engagement shoot because I'd seen her photos and I fell in love with them years ago!!! I highly recommend going to balboa park with her, she really captures the beauty of the couple along with the place even on a ridiculously busy day!!! I get so many compliments on her photos!!!

Jen

Married on 10/07/2016

Heather is AMAZING! She's so sweet, fun, and just a joy to be around. She is also incredibly talented and caught so many candid, special moments between me and my husband. She was our photographer for both our engagement photos and our wedding on October 7th, 2016 and I could not be happier. I still look at all of our photos at least once per week because I love them so much! Our photos are stunning and her creativity really shined at our unique venue, The Pearl Hotel. I could not recommend her highly enough! Thank you for everything, Heather!

Kelly

Married on 11/07/2015

LOVE, LOVE, LOVE!!!!
Heather is seriously AMAZING!! We met her at the Bridal Bazaar in Del Mar and she was super nice and friendly. I looked at so many different photographers, got quotes, compared styles, but overall I just kept gravitating toward Heather (Thank goodness!). I was dead set on having the same photographer for our engagement photos as wedding, so first we hired her to do our engagement session. She made us feel so comfortable and it was easy to work with her. Of course, we got our photos back and I was obsessed and immediately signed a contract for our wedding day! On the day of, she and her assistant were prompt and got right to work! They worked super well with our videographers (Heather recommended him from a previous job they did together). They were on their feet all day snapping pictures of everything that mattered (and things we missed because we were doing other things!) HIGHLY RECOMMEND!! The only thing I was bummed about, was not getting photos of our cupcake/dessert table (but in her defense, I didn't even know it was set up out there until all the cupcakes were almost gone.. it was separate from our wedding cake and out by the bar) and they left before the sparklers. BUT we have our videography of that, so not all was lost ;)
I will definitely be hiring Heather to do any other photo ops (maternity/family) in the future! LOVE HER!!!


Andrea

Married on 09/12/2015

Heather Elise is a dynamic person and extremely talented photographer. She is so amazing at what she does and has an amazing personality that you truly love spending the day with her. My husband and I will be working with Heather for a lifetime. I've never seen such amazing photography and so artistic. People commented on our pictures and stated that they "looked like paintings" since it was that good.

Not only is her photography amazing and she is so talented, has the eye, responsive, high quality, prompt, timely, professional, but also she is an amazing person. I truly feel like her husband is a lucky man to be married to her because she rocks. Her positive and adaptable attitude makes the environment shine more. Everyone at our wedding says that Heather Elise was the best photographer they ever met. I have a feeling the rest of my friends and family, (my husbands brothers and soon to be wives will be interested in her services and they live in Boston!)

We truly can say that having the best photographer, talent and personality wise is the best choice you can do for your wedding day. Heather Elise is amazing. I am so excited just writing this about her because I want to keep her in my pocket because she is so talented and so fun! She worked amazing with all the vendors such as our DJ Blake and our wedding planner Shelby Owens from Simply Classic Events.

We can't wait to take pregnant pictures and other life event photos with Heather Elise for the rest of our lives.


Casey

Married on 03/28/2015

Heather was everything we wanted in a photographer. At our request, she met with us at our ceremony/reception site prior to booking so we could really get to see and hear her vision/creativity/ideas. We immediately felt relaxed and in good hands. Heather is fun and professional at the same time. What we appreciated the most is that she worked at our pace. We articulated what we wanted to happen and she made it work (we wanted the photos to move at a fast pace and we had lots of family and a large wedding party!) The end result was amazing. My husband and I love the photos and can't wait to share them with family and friends. We highly recommend working with Heather!

Lauren

Married on 02/20/2015

I cannot say enough wonderful things about Heather - she undoubtedly contributed to how fun our wedding day was!!! We interviewed many photographers for months prior to hiring one, but as soon as I met Heather, I knew she would be the perfect addition to our perfect day! Heather replied so quickly to my inquiry. Her work was very impressive, so I wasn't surprised when we found that she was out of our price range, but she was willing to work with us to ensure we got the photos and number of photographers we desired for a very reasonable price! Heather was directive when she needed to be (with a rowdy bridal party!) and refused to let anything get in the way of our happiness and a perfect product. She was always smiling and made me feel like the most beautiful bride all day, even after a few hours of dancing next to the fireplace! Our family and guests loved her too, and she seemed to be in a million places at once! She and her team showed up promptly and she worked so well and professionally with our other vendors (our videographer, coordinator, DJ) to capture every moment and emotion perfectly. She is so much fun, has so many very creative ideas, and is very easy to work with! After the wedding, she completed the editing quickly, and we had our photos within a month. We absolutely could not have asked for a better photographer and could not recommend her more - thank you so so so much, Heather!

Mike

Married on 05/17/2014

Heather Elise was amazing! She has a very fun and bubbly personality. Working with her was an awesome experience.

She was prompt, professional and courteous with her correspondence and so fun to work with. We went with her for both our engagement and wedding photos. She has expert photography skills. It was cool to watch her take a double take at something she saw and turn it into a perfect backdrop for a photo. She was really good at this.

She also made us feel special, like we were the most important thing in the world to her at the shoots. She even "encouraged" a few people to move out of the way when they were carelessly interfering with our photo shoot.

Something else my wife and I liked about Heather was her approachability. She was very good at giving us directions when we needed it and at the same time respecting our wishes.

Heather Elise is the way to go when you need a photographer!

Michelle

Married on 09/28/2013

My fiance and I had such high expectations for our engagement photos and Heather totally blew us away! We were 100% happy with the photo shoot and the results. We live in Chicago and were looking for someone we could trust to give us a great set of pics from my fiance's home town of San Diego. We both wanted this to be a fun experience in addition to having a few great photos that we could have forever. Now we have dozens of amazing photos from that day. Heather made it all seem so easy with such excellent direction and attention to detail. She was extremely helpful, responsive, and understanding with everything, including the planning of the shoot via email.

Whether you go into the shoot with a bunch of ideas for locations and poses or if you are looking for someone to tell you exactly what to do, you won't be disappointed. She was a true professional; so friendly and creative. We ended up with such a variety of poses and backgrounds. She had lots of compliments for us during the shoot which helped to make us both feel confident and totally at ease. She would even point out little changes like adjusting my hair or outfit, or my fiance's pose so that every shot turned out to be picture perfect. We realized later that her little suggestions made all the difference.

After the shoot with Heather we had tons of phenomenal pictures to choose from. We highly recommend Heather Elise for any type of photo shoot. It's worth every penny. And we would strongly suggest "going with the flow" and taking Heather's advice as we did, since the photos turned out so great. Our friends and family love all the pictures. Needless to say we will definitely be going back to Heather for any future photography events. We still can't get over how fantastic the photos turned out!


Stephanie

Married on 04/13/2013

Heather is amazing at her job!
If you're looking for a photographer who will take all of your recommendations, embrace and enhance them to make your special day perfect... look no further! Heather went above and beyond to make our wedding party and family feel comfortable from the very beginning. During our April 13 wedding, she worked for over 12 hours and always kept a smile on her face... even as she lay on the ground on the boardwalk or trekked through sand on the beach to get the perfect photo! She was open to doing anything fun and even volunteered to ride the Belmont roller coaster with the wedding party to get the perfect shot. I look forward to receiving the photos!!


Dana

Married on 09/07/2012

Heather was great! Our photos turned out amazing! Her and her assistant were very professional and on time the day-of and took some very creative photos. Heather's style definetly captured our personalities and the energy of our wedding day. She is the best!!

Vanessa

Married on 07/07/2012

Heather was an amazing photographer for our wedding this past summer and I am so lucky to have found her!!! Not only does the quality of her pictures speak for themselves she has probably the best personality possible. She is nice, caring and easy going. I must say, she definitely made my wedding day a lot less stressful and I am so thankful for that and the beautiful memories she captured for us. I have already scheduled our pregnancy announcement photos with her and plan to have her do many more photography sessions in the future. I would recommend her to everyone!!!

Megan

Married on 09/18/2011

Heather Elise is an awesome photographer. She is easy to work with and takes amazing photos. We used Heather for our wedding and the pictures turned out beautiful. Heather is attentive to detail, works well with all personalities, punctual, responsive and made me feel at ease and relaxed on my wedding day. We would highly recommend Heather as a photographer.

Angela

Married on 08/11/2011

What can I say? Heather is simply amazing! She did our engagement pictures for us and we instantly fell in love with the pictures and with her! Along with us being SO incredibly happy with the pictures, we saw right away that Heather is so much fun and down to earth. She has such an easy-going and fun attitude that it makes everything so easy! We just got married a few months ago and were so excited for her to photograph our wedding. We were blown away by the beauty of the pictures and so were our friends and family! Heather captured such sweet and intimate moments along with some fun and playful ones. She is truly talented. We feel so blessed and grateful to have found Heather and have such beautiful memories of two very special days. She will forever be our photographer. I definitely plan on calling her when I get pregnant and also when we have our first child. Without a doubt, she is a jewel.

Tori

Married on 08/06/2011

Heather did a wonderful job at my wedding. She was so easy going, kind to all the guests, and even when I had my DJ back out on me, she referred a friend to me! I received so many amazing pictures from that day. We still enjoy the pictures when company comes. For some reason, they are always pulled out! Best investment!

Christina

Married on 07/03/2010

Our Wedding Photographs are Beautiful! The entire day is captured in a way that re-tells our story. From personal and intimate to formal then casual, our Wedding Prints reflect the commitment we have made to eachother as well as all of our guests excitement of presence. THANK YOU HEATHER!!

Jessica

Married on 05/23/2009

She was so wonderful wot work with! Easy to get along with and even my bridal party was raving about how unique and fun her shots were! I knew she was the right person for me from the beginning. I was very laid back about a lot and she fit right in. She let me make changes up until thje day of. Besides the posed shots she stayed out of the way. I really felt like she was a friend by the end of the day and I would recommend her left & right!

Ronna

Married on 03/29/2008

When my husband and I first met Heather, she greeted us with a huge hug and a congratulations on our engagement. Her attitude was genuine and she was so excited for us to be getting married. We sat and looked at books of photos of weddings, and looked over the price packages she had to offer.

She was the first photographer we interviewed and the one we ultimately decided on hiring to have document our big day. We felt she had the best pictures for the best prices, and had different packages to choose from that would work with what we wanted. She also had a personality that we felt worked best with us as well as our guests. We were right! After our wedding our friends and family raved about the photographer and how professional she was as well as how well the pictures turned out. You barely knew she was there during the reception and ceremony and was fantastic during the family and bridal party pictures.

Heather was prompt at getting our pictures posted on the website, as well as getting the negatives, cds, and prints to us. By the time we returned from our honeymoon and had our thank you cards written we were able to let our family and friends know they could view the pictures online.

Considering Heather had other clients to tend to, we felt that we were always number one, before, during and after our wedding. We were so happy with Heather that 2 years later we have hired her to photograph our pregnancy pictures and will have her photographer our little bundle of joy after his arrival.

My husband and I highly recommend Heather as a photographer for any occassion. We hope you will be as happy with her as we are.

Nicole

Married on 08/05/2017

Our engagement and wedding photos turned out amazing! When I look back through our photo gallery, and we are so happy and pleased. Heather made us feel so comfortable in front of the camera. She was great directing everyone during those large group shots. She has a fun personality and we loved working together.

I could not be more impressed with Heather's work and the images that she captured of our wedding day. In my day job, I work with all sort of photographers (including Nigel Barker, Todd Selby, Dan Monick, etc) and Heather has a great eye for lighting, image composition and an unteachable ability to make people open up for the camera so that she can capture the best picture possible. She worked so well with the various personalities of our wedding party and went above and beyond what she needed to do to deliver on our wedding pictures.

I get so many compliments on our pictures and I can not thank Heather enough for her amazing work.

5 stars isn't enough.

Mike

Married on 04/10/2011

We would highly recommend Heather Elise as your wedding photographer. She was the first one we met at our first wedding bazaar, and we kept going back to look at her site when trying to decide. She gave us a great deal, including a free engagement session with prints. She was always extra cheerful in all our interaction with her. The day of the wedding was absolutely perfect. She and her assistant photographer stayed for all of the reception, when it was only supposed to be Heather. It was like having a family friend do the photography for the wedding. She really brought out everyone's "fun" side when taking wedding party photos. We would recommend her to any of our friends.
Are you interested?
Send a message