99 Reviews
Recommended by 100% of couples
Quality of service

5 out of 5 rating

Average response time

5 out of 5 rating

Professionalism

5 out of 5 rating

Value

5 out of 5 rating

Flexibility

5 out of 5 rating
64 User photos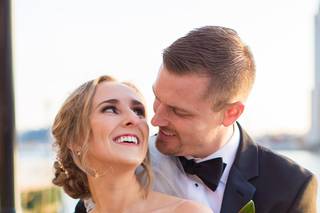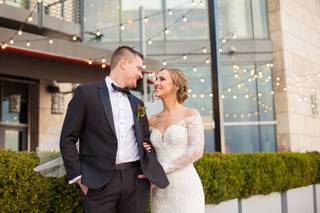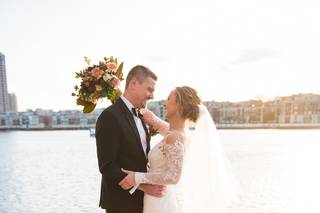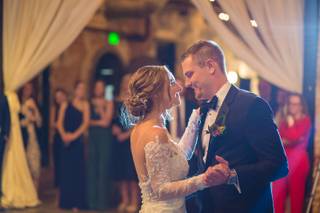 + 60

photos
Corinne M.

Married on 11/18/2022

The best to work with!

Hans and Nicole are the absolute best to work with! Their years of experience is so apparent in the work. Not only did they capture the most stunning photos of our day, but they also made it so smooth and easy to guide us through all of the different groupings and poses. They referred to our timeline frequently to help keep us on track throughout the day. Nicole even helped bustle my dress after our ceremony! I highly recommend working with them on your special day, you won't regret it!

+ 5

photos

Ana M.

Married on 11/12/2022

The best photographers you could hire!

There are not enough words in the world to express what an incredible duo Hans and Nicole are. From booking, to planning, to our engagement photos, to our wedding day, these two were the best photographers we could have ever asked for. They are responsive and professional, everything is so easy to accomplish from the administrative side. They helped me build my timeline and offered feedback at every step of the way in planning. I had some unique cultural moments during my wedding that I was nervous about coordinating and they were so happy to reassure me and help make a plan.

Day of the wedding, we only had the pleasure of working with Nicole and a stand-in photographer because Hans had a medical situation that prevented him from working our wedding. You would think that Hans not being there would stress a bride out but I was told well in advance and when they told me, they had already remedied the situation by finding a talented substitute photographer. I wasn't worried for a second.

Nicole was easily the MVP of the wedding. I have never witnessed someone firing on all cylinders and yet be such a calming presence. She was guiding shots, shepherding my 7 bridesmaids and family, coordinating with our videographer, helping carry my train, and even bustling my dress(!) all while taking the most gorgeous wedding photos I could have asked for.

We got one sneak peak photo the next day and twenty photos 3 days later. It was so nice to be able to share photos that fast. Every photo was perfect, we didn't need any re-edited or anything. They captured every moment of the day with such ease and artistic ability that I feel eternally grateful that we chose Hans and Nicole. I can confidently say that our wedding day was made infinitely better due to our choice to hire them.


Kennedy B.

Married on 10/08/2022

Best photographer ever!

Hans and Nicole were amazing! They were super friendly and flexible with poses, ideas, and my sometimes complicated family. The pictures were amazing and there are almost too many perfect ones to pick even a top 10! My husband and I are both normally awkward in front of a camera but they made taking pictures so easy and fun. They went above and beyond with helping with little things on the day of the wedding when they didn't have to. 10/10!

Are you interested?

Send a message

Gabrielle C.

Married on 10/01/2022

Wonderful experience with Hans & Nicole!

Hans and Nicole were so easy to work with and did absolutely amazing work! From our engagement session, to helping create a timeline, to our actual wedding day, they made everything feel super easy and helped it all go smoothly! Hans was unable to attend our wedding due to a medical issue, but their assistant that Nicole brought with her was outstanding and SO professional! Our entire wedding party was very impressed with how they made everyone feel so comfortable and natural in front of the camera. They knew exactly how to tell us all to pose, where to stand, look, etc. The pictures turned out AMAZING and I am so impressed with how quickly they sent our full album to us (like less than 3 weeks from our wedding!) We have received so many compliments on our pictures. I would recommend Hans and Nicole Photography to anyone getting married!

Heloisa T.

Married on 06/18/2022

Simply Exceptional

I cannot speak highly enough of this team! Not only were the photos we received absolutely stunning, but we got the complete collection within a month of our wedding during a very busy season. On the day of our wedding, Nicole was instrumental in making sure we stayed on time, she made sure that we were comfortable with everything and getting shots that we wanted, she even had mints in her bag for me right before I walked down the aisle. Highly highly highly recommend.

Rachel M.

Married on 10/17/2021

Made Our Dream Fall Wedding Spectacular!

Absolutely fantastic! We could not have picked a better couple to do our wedding! Not only did they get everything that we requested done, they were able to handle it with such ease and calmness and bring everyone together. They had clear directions to give us and were tons of fun to work with. They also helped bustle up my wedding dress before the reception!

We just got our previews back and we are SO in love with these photos that I cannot wait to see the rest! I am writing this review in as many areas as I possibly can to make sure others will use them as their quality, timing, patience and dedication is top notch! Will be recommending and using again in the future!

Ludmilla L.

Married on 06/19/2021

Great work by true professionals

Hans and Nicole Photography did an outstanding job in every aspect of our wedding - gorgeous photos, excellent customer service and thorough knowledge and experience with weddings.
My husband and I were married at the US Naval Academy Chapel in Annapolis in June 2021, nearly a year after our original date was COVID canceled. Reviewing the portfolios for Academy-approved photographers, Hans and Nicole were our first choice. Then through a challenging year of postponements and uncertainty, we briefly lost them and then were able to have them for our long-awaited event.
Their attention to detail and experience was so important for planning and focusing on the results we wanted. Then on our wedding day, they brilliantly executed the plan.
Hans and Nicole were so personable, supportive, understanding, and helpful through all the emotions and minutiae. They were prepared for several minor emergencies, from dress adjustments to pins for boutonnieres to bustling my gown.
During the wedding and reception, they took their photos without dominating the scene, accomplishing one of our main goals - photos that documented the day, without having us pose constantly.
And the photos! We have literally hundreds of beautiful photos, with such evocative emotions captured. My husband and I have been so thrilled, amazed, and touched by all the lovely moments they photographed.
I can't stress enough how important it is to have these photos done right and how vital that a bride and groom trust the task to experienced professionals like Hans and Nicole. We will always be grateful for their great work on our wedding day.

Alexa

Married on 06/05/2021

Usna wedding


Look no further and just email Hans and Nicole to see if they're available for your wedding because I can guarantee, you won't regret it! Not only are Hans and Nicole excellent communicators when planning your big day, but they both work so smoothly ON your wedding day. They know all the perfect poses and also capture the sweetest, candid shots. They were punctual, easygoing, and open to my suggestions/input. They went above and beyond my expectations in capturing all the moments that I wanted— whether small or large. 5 stars all around, 10/10 would recommend!!

Ali E.

Married on 04/17/2021

An amazingly professional and kind

Like many couples who originally planned for a 2020 wedding, almost every aspect of our wedding day changed. From the date, the time, the venue location, Hans and Nicole did went above and beyond to ensure our day was captured beautifully.
After seeing the the amazing job they did with our friend's (And fellow Navy couple) wedding, we were so excited to book them for a big day on April 17, 2021. They gave us a detailed itinerary so that our day would go as smoothly as possible. Nicole is so sweet as so prepared. She even had a water bottle ready for me when I desperately needed it half way through pictures. Hans and Nicole have a lot of experience with Navy/ military weddings. They knew exactly which moments and traditions to capture (example sword arch, etc) We could not have asked for a better couple. Their work is absolutely stunning!

+ 6

photos

Louise S.

Married on 04/10/2021

Our best wedding choice!!

Hans and Nicole were absolutely amazing photographers. Not only did they capture our wedding so beautifully, they also were ready with everything from garbage bags to sit on to water, to knowing exactly how to pose for the most amazing pictures. I can't speak their praises enough. Such a joy to work with, thank you Hans and Nicole!!!

+ 2

photos

Louise Z.

Married on 04/10/2021

Our best wedding choice!!

Hans and Nicole were absolutely amazing photographers. Not only did they capture our wedding so beautifully, they also were ready with everything from garbage bags to sit on to water, to knowing exactly how to pose for the most amazing pictures. I can't speak their praises enough. Such a joy to work with, thank you Hans and Nicole!!!

+ 2

photos

Cindy

Married on 02/15/2021

Valentines Day Wedding

Hans and Nicole are WAY MORE than photographers. They are full on wedding experts and everything you never knew you needed on your big day!

The give amazing direction, capture breathtaking photos and have an eye for detail.

Friendly, warm, positive and super eager to make your wedding night as perfect as possible.

Best investment hands down, my husband and I were so thankful to have worked with such amazing professionals on our wedding day.

Really appreciated the time they took prior to the wedding day to plan out the important photos. They showed up early and guided us throughout the entire night.

Would 100% recommend!

Ainsley L.

Married on 09/26/2020

Hans & Nicole were fantastic!

Hans & Nicole were great to work with. They were very responsive and asked for our photo list for the formal family shots and couple photos that we wanted at our venue. They did a great job capturing the formal and the candid moments of our wedding day! We highly recommend them!!

Alison M.

Married on 08/15/2020

Amazing photos!

My husband and I loved working with Hans and Nicole! They made us feel so comfortable on our wedding day! Our pictures perfectly capture our beautiful day! Nicole was so complimenting and made us feel like models! She also saved the day with a make up wipe for my sister's bridesmaid dress! All our pictures were available within a few weeks and we are just in love!

Kayla J.

Married on 07/18/2020

Amazing to work with!

I booked this couple photographer for my wedding this July and had to reschedule because of the pandemic. They helped me explore alternative options not even offered because of covid-19 and it was by far a very pleasant experience! They were fun, friendly and comfortable to work with! They were willing to do anything I had in mind and work with me to achieve my photo goals. They were flexible with looks, on site locations, ideas, etc. I would book them again in a heart beat and was overly satisfied with my experience! They do a fantastic job and will make your wedding one to remember for a lifetime!

Samantha R.

Married on 06/06/2020

Easy Going

Having Hans and Nicole photograph our wedding was the best choice! Not only did we get married in the middle of Covid, but we had to reschedule and they were very easy to work with and understanding. Having the two of them photograph our wedding gave us multiple angles and different views of everything happening at the wedding. They went along with ideas we had for pictures, but also had an eye of their own and we welcomed any advice on poses or backgrounds they recommended and our photos turned out incredible. We will cherish them for the rest of our lives and are so thankful for Hans and Nicole for being so professional, kind and talented!

+ 8

photos

Mary W.

Married on 05/23/2020

A must have at your Annapolis wedding!!!

I just had my wedding and Hans and Nicole were fantastic. I had been working with them for about two years prior to my wedding and really wanted to lock them in for my wedding day. Due to the on going circumstances surrounding the pandemic, I was forced to change every aspect of my wedding which was absolutely heartbreaking but Hans and Nicole were always there for us being very supportive and accommodating. Our whole wedding had to be cancelled and replanned, but Hans and Nicole were very flexible even with all the last minute changes I had to deal with. On our actual day, Nicole was very helpful in guiding my bridesmaids with what to do, helped me with my dress and even gave me her Gatorade after the ceremony because of how hot and humid it was that day, none of these things are in the contact but she did them because she is genuinely a wonderful caring person. I would highly recommend them from any wedding in the DMV area. After the wedding, we had a few of the pictures right away to show friends and family who could not make it. I was then able to see all my photos within 3 weeks, and had the prints delivered to my house about a month after. Everything was perfect and we have the most beautiful pictures to remember the day! They were very professional , responsive and accommodating. I have nothing but praises and will always go to them first for any future photo shoots.

Felicia L.

Married on 01/07/2020

LOVE Hans & Nicole!

My husband and I got married at the Naval Academy and had to do most of our planning not only outside of Maryland, but while my husband and I were living in different states. As if their portfolio didn't have me hooked from the beginning, their planning and "get to know you" process made me feel very at ease selecting a photographer without meeting them in person. By the wedding day, I knew in my heart that I could not have made a better choice for photographers.

For the majority of the wedding morning, I only dealt with Nicole, while Hans was with the guys taking photos. Having two photographers allowed us to have photos taken at the same time in different locations as well as multiple perspectives of the same shot, which is key in so many moments throughout the day. Nicole was more than a photographer, she took on a lot of MOH duties without me even realizing until halfway through the day. This rockstar handles emotions (there were many), had band aids, tissues, mints, you name it. I literally didn't need anything out of the bridal bag I spent months on Pinterest curating because she was so prepared.

Oh yeah the photos...AMAZING. Hans and Nicole worked with us closely before we were able to make the trip out to Annapolis and figured out exactly which poses and shots we wanted as well as a lot of their own, worked them into a timeline so the day ran smoothly. I can't forget to include how smoothly family pictures went. They turned what honestly should have been a chaotic hour long process into a seamless rotation of family members to get all of the shots we wanted in a very short timeframe so we could get back to enjoying our wedding day. There is not a single shot that I wish was redone or that I thought we missed out on or forgot to do. All of my Pinterest wedding photo dreams came true because of this dream team. And don't let me forget the candids...Hans and Nicole captured every single laugh, tear, crazy dance move, and intimate moment of this day. If you have ANY doubts about someone to capture your special day, turn to this team. At the end of the day, you are going to have your photos to look back on to remind you of the best day of your life and I am incredible grateful that I got the chance to work with Hans and Nicole to capture that for us.


Megan

Married on 11/16/2019

Amazing! Naval Academy couples should definitely book! Amazing photographers and people!

We cannot thank Hans and Nicole enough for their services. Naval Academy couples should book them immediately as they are so knowledgeable about these weddings and really understand the tight time tables. From the beginning Hans and Nicole were so helpful with developing a timeline for the whole day to ensure we got all of the pictures we wanted. The engagement session with them was so fun and easy going, and the pictures were fantastic. On the day of the wedding Hans and Nicole were practically our wedding coordinators as well as photographers. They ensured we stayed on time and had everything we could possibly need! The photographs are incredible. I almost don't believe it's me in some of them! They are so beautiful and we will treasure them forever. Thank you!!!

Lauren

Married on 10/12/2019

Excellent Photos

Hans and Nicole are absolutely wonderful! We have used them more than once and plan to use them again in the future. They are extremely accommodating, flexible, and professional. They listen to what you want and take stunning pictures. I believe them to be reasonably priced and have a variety of packages to choose from. You won't be disappointed

Alita B.

Married on 08/31/2019

Teamwork Makes the Dream Work

I had the honor of being in my best friend's breathtaking wedding. I was so impressed with her photographers Hans and Nicole. It was quite a benefit having two photographers onsite, to be able to get a wider variety of photos, as well as different angles for specific photo ops. As a bridesmaid, we worked specifically with Nicole all day. The bride noted that she was so much more than a photographer and doubled as a wedding coordinator. The bride was able to go with the flow, because Nicole kept everything running on time, to ensure that the whole of this gorgeous event was well documented.

Peggy

Married on 08/03/2019

Picture Perfect Pair!

Hans and Nicole were recommended to us for our daughter's wedding. We knew of friends who had used them for their Naval Academy wedding in Annapolis, Md. When we saw their album and photos... it was a no brainer! They were beautiful! This photographer duo husband and wife were amazing to work with starting at the very beginning. We communicated so well and they helped us stay in our budget but get all the things that were important! They were thorough in the planning prep to know what photos and family photos were needed. That made the time used after the ceremony effiecient so all could enjoy the rest of the festivities. But the most amazing part of the experience was feeling like Nicole was part of the family! Hans knew exactly how the groom and groomsmen wanted to handle photos and got the special ones according to their wishes and their military traditions. Nicole felt like having your friend help you for the day. She was caring and calm and had a Mary Poppins bag of tricks for all the little fixes! Their experience made you not worry about a thing as the day went on...our reception dance party was captured and all our friends look just like we remember.... full of excitement and having a ball! These two are a treasure!!!

Carrie W.

Married on 07/12/2019

Beautiful winter sun at the winery

My pictures taken by Nicole came out so beautiful, I'm so glad I hired her and she was very warm and easy to work with. The final photos were sent to me very quickly as well! I have some very nice shots with the sun going down in the background at the winery.

Caroline R.

Married on 06/29/2019

Amazing! You need them on your wedding team.

Do yourself a favor and hire Hans and Nicole Photographer ASAP! These two lovely people were hands down the best investment we made in our wedding. They were professional from the start, flexible and knowledgeable when creating a timeline, and super (I mean SUPER) helpful the day-of. Nicole had a bag full of every single emergency item you never knew you needed on your wedding day, while Hans was calm, cool and collected throughout our entire hectic-exciting day. They truly make an unbelievable team. Not only are they a pair of fantastic people, but Hans and Nicole's work product is to die for. They were able to capture all the romantic, authentic, funny and emotional moments of the day in some of the most breathtaking photos I have ever seen. They are so beautiful that I don't even believe it's me in them!! Hans and Nicole were a pleasure to work with, and I feel blessed that I found them. Our wedding day wouldn't have been the same without them.

Jessica

Married on 06/01/2019

Hans and Nicole will make your day extra special! Hire now!

A review does not express how thankful I am we hired Hans and Nicole for our wedding day. Hans and Nicole are so nice and so good at what they do.

Throughout the planning process, they checked in with us several times regarding our timeline and if we needed help with anything surrounding wedding planning. That is so sweet and we really appreciated it.

On the actual day of the wedding, they made sure our day ran smoothly and on time. I never had to worry about that with them around. They also really took on the role of our day of coordinator, which was really amazing and above and beyond. We took some photos outside and I was very hot and Nicole had anything/everything in her bag to resolve the issue -- ice packs, moist towelettes, deodorant, toothbrush, toothpaste, floss, etc. Nicole has a bag of magic! My bustle broke and she had a mini sewing kit and sewed my dress so I wasn't tripping all night.

Their photographs are also BEAUTIFUL. They are so talented and really make sure to capture your true personality, not just stuffy/posed wedding pictures. They were quick, efficient, talented, and pleasant to be around.
Are you interested?
Send a message