71 Reviews
Recommended by 100% of couples
Quality of service

5 out of 5 rating

Average response time

5 out of 5 rating

Professionalism

5 out of 5 rating

Value

5 out of 5 rating

Flexibility

5 out of 5 rating
54 User photos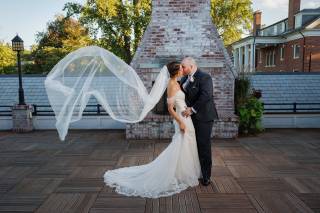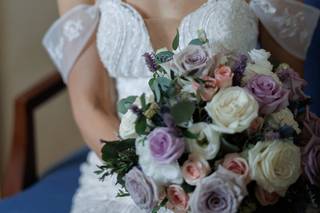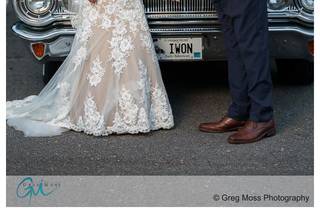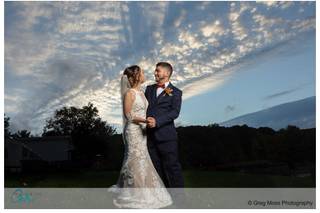 + 50

photos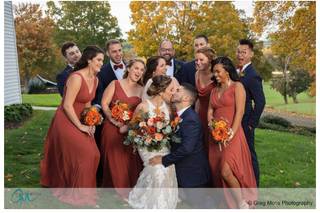 Caroline H.

Married on 09/01/2022

Phenomenal Photos Capturing the Best Moments

We got married at the end of August at the Inn on Boltwood. Greg was the first vendor I booked immediately after we decided on our venue. To me, your wedding photographer is one of the most important vendors. The day goes by in a flash, but photos last forever. When I looked up Greg's work online, his images really spoke to me (do yourself a favor and look at his work). He also came highly recommended by other vendors (always a good sign). Hiring Greg as our wedding photographer was one of our best wedding decisions! Greg is truly a professional and it shows in his business model. I enjoyed the ease of communication with him. He utilizes an online portal where you can view quotes, invoices, questionnaires, etc. Greg also sent out a couple email "series" both shortly after we booked his service, and shortly before the wedding. I thought these were very helpful emails to provide guidance and recommendations for photography and your wedding day. He also makes setting up a phone call with him super easy (you can book a time slot online). With the questionnaires he sent out, he ensured that we had all the requested photos so there was no confusion the day of. It also helped us out with wedding planning because the photography partially drove the wedding day-of timeline (huge benefit!). On the wedding day, Greg and his team were phenomenal and captured all the moments I could have hoped for. He has an amazing eye for light, creative photos, and the human experience. As other reviewers have accurately commented, he also had a kind demeanor and makes the day a pleasant experience. The turnaround for the photos was so quick, and the quality was everything I could have hoped for. This also goes for the engagement photos we had the year prior with him. I can't say enough good things about Greg and his team, and the final product we received. Do yourself a favor - book Greg for your wedding ASAP!

Claire

Married on 06/25/2022

Amazing photographer and stunning photos!

You absolutely have to hire Greg Moss Photography!! Greg and his team are extremely talented, immediately make you feel comfortable and are amazing to work with. Greg has a very calming, personable demeanor and his work is STUNNING. All of our wedding photos came out so beautiful!! It was very hard to choose which to add to our wedding book. Greg and his team capture such a variety of incredible photos and get the photos back to you so quickly. One of the greatest parts of our wedding was the same-day slideshow that Greg created and that was presented to our guests during the reception - it was a complete surprise for our guests and everyone LOVED it!! We had the most incredible experience working with Greg Moss Photography for both our engagement session and on our wedding day and cannot recommend them enough!

Jillian

Married on 10/22/2021

Easy to work with, perfect pictures.

Greg and Leslie were great! We are not a fan of having our picture taken but they were so easy to work with and didn't force any staged pictures, which we didn't want to do. The pictures came out great! They really listen to what you want for your wedding day and it shows in the pictures.

Are you interested?

Send a message

John J.

Married on 10/16/2021

amazing experience with an amazing photographer

Not only was Greg Moss and his crew professional, we felt so comfortable with him. His style of photography is impeccable. His work is amazing, and I could not be happier with the results of the photos.

+ 2

photos

Jennie D.

Married on 07/23/2021

Hire Greg Moss Photography!

I cannot begin to explain how happy I am that we hired Greg Moss Photography! Before the wedding, Greg went over all of the details. Not only did he help us figure out our timeline, but he also made sure he knew what was most important to us. On the day of the wedding, Greg captured everything perfectly. He completely blended into our ceremony and reception, taking some wonderful photos and capturing those little moments that are easy to miss! Our portraits, family, and wedding party photos also came out beautifully! Greg was the perfect addition to our wedding and I am just so so happy that we found him!

Lindsey S.

Married on 06/26/2021

An Amazing Photographer!!

When we were researching photographers, Greg was actually our last photographer we met with, and he stood out to us with his calm demeanor, friendly personality, and absolutely stunning photos. We had our engagement session with him, and recently our wedding on 6/26/21. Our wedding photos are amazing and capture so much. Greg and his second photographer Lesley made the experience so calming and it was one of the least stressful parts about the whole day. I particularly love his attention to little details, such as ring photos, the flowers, the touches that are so sweet and memorable. We had a cloudy, humid day for our wedding, but Greg was still able to create stunning backdrops and vivd colors. We will treasure our photos dearly!

Alyssa H.

Married on 06/11/2021

You should definitely book Greg!

Greg and Leslie photographed our wedding on 6/11/21. From the beginning, Greg was quick to respond to my inquiry and questions. We had to reschedule due to COVID, and Greg was very accommodating, allowing us to switch dates. We also could not decide on a date while trying to coordinate all of our vendors and he was so flexible and patient as we tried to figure things out and changed our plans multiple times. Leslie was so personable and helpful (showing me ways to carry my dress, fixing my hair as needed etc) and she and Greg were so easy to work with. Our photos turned out phenomenal. We were in multiple places, including our house, then to my husband's work at the fire station, and then to an overlook at the Quabbin before finally making it to the venue for the ceremony/reception. They really captured some sweet and beautiful moments throughout our day and I cannot thank them enough. Greg and Leslie are both so talented and I highly recommend Greg Moss Photography!

Kasey

Married on 09/19/2020

Greg is the best!

Greg was just awesome. He is calm, cool, and collected and helped me and my husband feel comfortable! We did get to meet Greg during our engagement photos and we used the photos for everything in the wedding planning process. On the wedding day, we totally forgot that Greg and his second photographer were there and we got some amazing shots from our special day. Thank you so much Greg!

Kaela K.

Married on 10/26/2019

A Great Experience with Even Better Photos!

After booking our venue, Greg was the very first vendor that we booked for our wedding. I couldn't be happier with our photos! Greg did both our engagement and wedding photos. Our engagement shoot was so fun and definitely put me at ease as someone who doesn't really like getting my picture taken. Greg's direction on how to pose and what to do made the engagement shoot and wedding day so easy for my husband and I. When we got our photos back it was so hard to choose which ones we liked best! Thanks for everything Greg - we're going to miss working with you!

Amanda N.

Married on 09/07/2019

Amazing work!

Greg and his assistant, Leslie, had their hands full with our gigantic wedding party, but they surpassed every expectation we had! Greg was extremely organized, professional, and most importantly made things SO EASY for me and my husband. We never got to meet in person before our wedding, but Greg made himself available via FaceTime, and through that we were comfortable working with Greg right away. Leslie was in charge of photographing our army of groomsmen before the wedding, and the photos she captured made it look easy, even though I'm sure it wasn't! We highly recommend Greg Moss Photography to capture any of your life events!

Lindsy B.

Married on 09/01/2019

Raney wedding!

Greg and hi assistant were great! They made us feel comfortable and we had a lot of fun. He really cared about getting the right pictures. Well worth the money.

Cindy O.

Married on 08/31/2019

Fantastic!

We loved Greg - he was so attentive and accommodating, laid back and just an overall really nice guy. His assistant Lesley was great as well and our pictures turned our amazing. Would highly recommend!

Cindy O.

Married on 08/31/2019

Fantastic!

We loved Greg - he was so attentive and accommodating, laid back and just an overall really nice guy. His assistant Lesley was great as well and our pictures turned our amazing. Would highly recommend!

Erika

Married on 07/27/2019

Incredibly easy, professional and fun!

Greg is an outstanding photographer. He is flexible, professional and aims to please his clients. My wedding photos are absolutely stunning! Greg is extremely knowledgeable with setting up a photo. He captured so many little moments during our wedding too. It was so exciting to relive our special day. My husband and I couldn't be happier with his work!!

+ 4

photos

Sonja

Married on 06/08/2019

Greg is amazing!

My husband and I had the most amazing experience with Greg. Neither one of us is particularly fond of having our picture taken, but Greg's professionalism, kindness, and creativity made us so comfortable and really have fun with the pictures. Not to mention the photographs are more beautiful than we could of imagined. Greg was responsive when we had questions, understanding when we made changes, and was really was just an overall joy to work wiith. We are so happy to have his photographs to enjoy forever.

Kristen M.

Married on 05/18/2019

Hands down Amazing!

I had heard about Greg from a previous wedding I had attended. Fell in love with the quality of his work. Decided to hire him for our own wedding and we're still blown away with all of our beautiful photos. Greg fit our budget, was very responsive with our needs and wants. Very patient and enjoyable to work with on our big day. Extremely pleased with the service Greg Moss Photography has provided us and I highly recommend!

Kiyota W.

Married on 01/06/2019

Amazing Photographers

We had the pleasure of working with Greg and Lindsay on our wedding day. They were patient, kind, attentive, and super prepared. Noone tells you that your photographers are going to be so involved with your day so make sure you are very selective when you select them. Greg and his staff exceeding all expectations. He made sure the shots were great and gave great advice on how to pose. They were so amazing, I havent stopped receiving compliments form my guests!

Greg Moss Photography's reply:

Kiyota,
thanks so much for the incredible words. They mean so much! Your family and friends were so friendly and easy to work with it made our day so smooth.

Lindsey

Married on 10/20/2018

Amazing pictures!!

Greg was fantastic to work with! He was very responsive throughout the entire process - he would frequently respond to my emails within hours. He took our engagements photos outside in the 26 degree weather, but that didn't stop him from getting amazing shots. Greg was positive throughout the entire day. On our wedding day, he was the exact same way. The day started off very windy and cold, but he made the best of it. Some of my very favorite photos are during the time when I was freezing cold. Greg has a way of putting everyone at ease. He doesn't stress out. He listens to what you want, and does everything he can to make it happen. Most importantly, his work is beautiful! Thank you, Greg!!

Greg Moss Photography's reply:

Lindsey,
thank you for such a positive review! I had such a great time working with you and Scott! Your wedding and reception had an incredible amount of energy starting with the two of your and radiating out through your family, wedding party and guests.

Rebecca

Married on 10/19/2018

Above and beyond what I imagined possible

Photography for me holds a special place and always has so I knew it was the one thing I knew I wanted to splurge on for my wedding and I was going to look around until I found the perfect match. That being said... I worked with Greg for both my engagement photos and my wedding day photos. I first met Greg at a bridal expo in West Springfield, MA in January of 2017. I put my name into the drawing for a engagement session (laughing because I never win anything) and a few days later I received an email saying I had won. I was drawn to his style of photography because of his ability to capture the background of a place stunningly with the rest of the photo. For me this was important because I knew I wanted a sunset engagement session. I myself love photography but entirely stick to landscapes; portraits are not my thing. Greg is the perfect blend of landscape and portrait (among many other things). We received the photos back in a very time efficient manner and had such a hard time picking just a few for our website. This is an excellent problem to have.


Fast forward to November of 2018 to our wedding. For the wedding we had not only Greg, but an assistant and a second photographer. This, in my opinion, allowed the day to run much more smoothly having people in two places at once. We even got some in transit shots because one of the photographers joined us on the trolley. I am naturally a very anxious person, so to be able to work with someone that was able to keep me level headed with seemingly no effort was the perfect match for me. I sent an excessive amount of emails and Greg was always patient and answered all of my questions. There was a moment during the reception that I feel highlights this perfectly. When we went to cut the cake, I was so overwhelmed by being the center of attention and the lights and eyes literally all on me that I panicked, and didn't know what to do. And I looked over to Greg for help and asked "okay so what do I do now" and he coached me through cutting the cake (generally speaking an easy task, but I froze). After everything else had been more than perfect throughout the day, he rose above and beyond any of my expectations. Greg is more than a wedding photographer, he is a bit of a wedding coach.


Once again when we received the photos back (on Christmas eve never the less) we were stunned at the beauty that was captured from the day. As part of our wedding package we also receive a wedding album, which does require narrowing down the photos to a few handfuls. I decided to narrow down the pictures into a folder first and then pick from there. The "problem" ended up that we liked over 400 photos the first time through. We eventually got to the required number but we are so grateful to have all of the beautiful shots from our day as well. I cannot say enough amazing things about Greg, and the other photographers, but I can say that if you decide to go with Greg for your special day, you will not be disappointed.

Amanda

Married on 09/22/2018

Incredible Experience

We had the pleasure of working with Greg Moss for both our engagement photo session and our ceremony/reception on September 22, 2018. My husband I both enjoyed every aspect of working with Greg – he was so easy to communicate and made taking photos as painless as possible for my photo-hating husband! Greg was so easy to communicate with, and he made sure that all involved in the photos felt comfortable. Greg and his assistant captured so many beautiful pictures during our day. We also did the photo booth through Greg, and it was a blast! So many of our guests enjoyed using the booth. The Same Day Slideshow during the reception was such a beautiful touch, and we received so many compliments on it. Greg's work is amazing, and every picture he took is absolutely perfect. Greg was the perfect choice for our wedding, and we highly recommend him!

Danielle

Married on 08/25/2018

We were so happy we chose Greg and his assistant Ryan for our 8/25 wedding! He was so professional and organized through the whole planning process! The day of went smoothly, they were there early, he stayed on schedule, made sure we got every picture we wanted and came to remind us and check in throughout the night! We cant say enough about him! His work is incredible, and although not your cheapest choice, his pricing is competitive and you get what you pay for! We were very happy with his work at our wedding!

Kara

Married on 06/23/2018

Greg was so great with everything starting from the beginning of the wedding planning process. He was always just an email away and responded quickly answering all our questions. He even was able to refer us to some other wedding vendors that we used who were great! Greg did our engagement photos for us and after that we knew he was the perfect choice for our wedding photography. He told us the best ways to pose to help us look our best and made sure we were having a Great time. The pictures came out beautifully, especially because we were able to bring our dog! (Who is crazy, but Greg made it work!) We were given our photos is a timely manner which was awesome because we couldn't wait to see them.
Then leading up to the wedding day was amazing, he knew exactly what to do to make sure we weren't overwhelmed. We met up to review the timeline of our day to make sure everything would run smoothly. Then the day of, Greg and his assistant were amazing. They got so many great shots and took the time to make sure we got everything we wanted in our pictures. We also got the photo booth from Greg and people had a blast and it ran so well. One of the best parts was our same day slideshow that Greg made for us. While everyone was eating dinner, Greg went through the photos that he had already taken and put together a slideshow for our guests to watch at their leisure, which was a huge hit! I was so impressed that he was able to get it ready so quickly with so many pictures. Greg and his assistant were not invasive or in the way AT ALL, and were able to get beautiful shots of us and our family and friends. We received our wedding photos shortly after the wedding and were able to relive the day all over again. Photos were most important to us because we wanted to remember the best day of our lives for years to come, and these photos will help us do that. We could not have chosen a better photographer, and if you choose Greg Moss, you will not be disappointed.

+ 4

photos

Greg Moss Photography's reply:

Thank you so much for the amazing words, I really appreciate the time you took in writing this review. I can't wait for your wedding book to arrive!

Kristina

Married on 04/15/2018

Absolutely loved Greg, he went out of his way to do our engagement photoshoot. He isn't one of those pushy people who demands a lot, he gave us alot of space to let us do what we wanted and in doing so we felt more comfortable. Hes able to catch that perfect moment always :) I recommend him to anyone and everyone!

+ 2

photos

Ashley

Married on 11/04/2017

We worked with Greg Moss for our wedding on November 4th of 2017. Greg was amazing to work with in all aspects that went into our big day! He went above and beyond to make sure we were comfortable in every photo he took and he created a relaxing atmosphere. When we arrived back from the salon, Greg and his assistant were there waiting for us to begin photographing right away. All of the requests we made were met and were way beyond our expectations. The photos are beautiful and so much more than we ever imagined. He also offers a photo booth, which was a huge hit at our reception. Our guests are still talking about the fun photos the were able to take and we got to enjoy the photos as well (all images were sent to us by Greg a short time after the wedding). Greg was also very prompt with responding to questions and setting up meetings; making sure we were happy with everything! We would recommend using Greg Moss and his team to anyone and everyone! Our experience working with Greg can not be beat!!

Sara

Married on 10/14/2017

We just received our photo album from our wedding, and Greg did an absolutely amazing job of capturing our day. He didn't miss a detail and every shot is beautiful. We are so happy that we chose Greg as our photographer. He was calm and unobtrusive throughout the wedding day, and so creative in his style of photography. We will treasure these photos forever!
Are you interested?
Send a message