Reviews
5.0 out of 5 rating
Quality of service

5 out of 5 rating

Average response time

5 out of 5 rating

Professionalism

5 out of 5 rating

Value

4.9 out of 5 rating

Flexibility

5 out of 5 rating
99%
Recommended by couples
Awards
42 User photos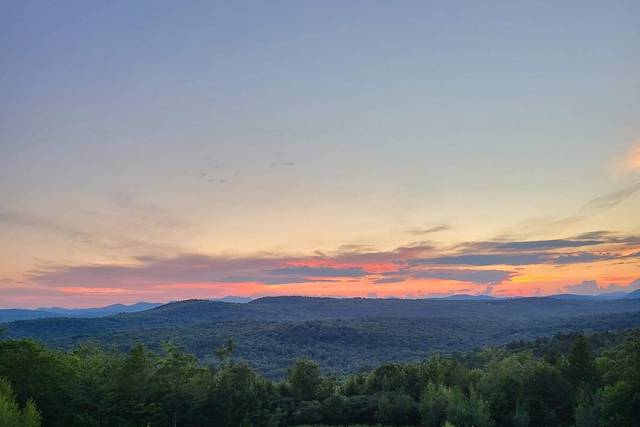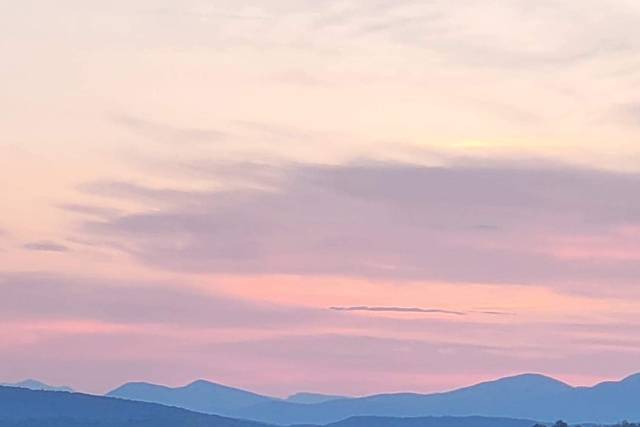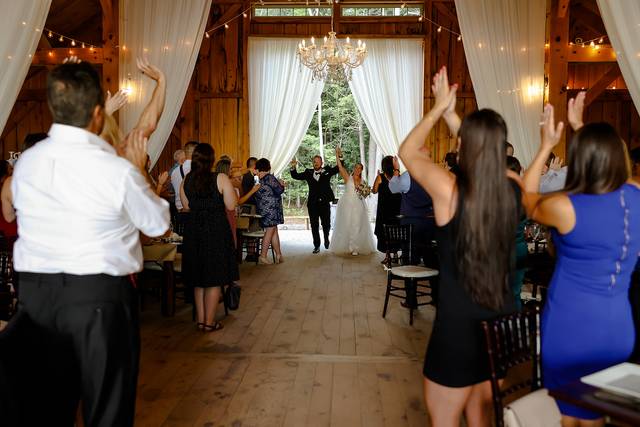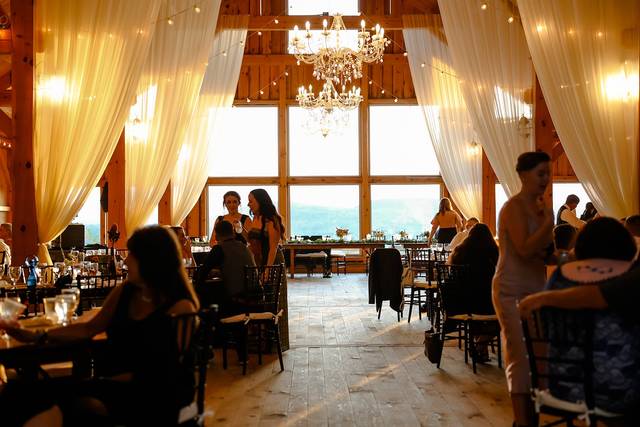 + 38

photos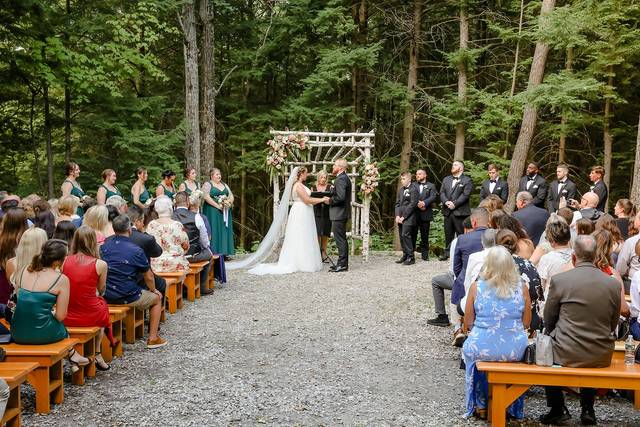 Nikki C.

Married on 07/15/2023

Dream wedding at Granite Ridge!

We had the wedding of our dreams at Granite Ridge! From the moment we discovered GRE, we were captivated by the scenic beauty and breathtaking surroundings that the property offers. The picturesque landscapes, nestled in the heart of nature, create an enchanting backdrop for any wedding celebration.

The entire GRE team is a delight to work with! Truly some of the most thoughtful hosts and they run a well-oiled machine. Each and every request was amply accommodated and we felt free to be as creative as we wanted to have every single detail exactly to our dream. We so appreciate how they embraced and supported us to create a stunning and unique wedding!

The memories we created at GRE will forever hold a special place in our hearts. Our guests were equally in awe of the venue and the unforgettable experience it provided.

We are eternally grateful to have celebrated our wedding here and cannot recommend it highly enough!

Granite Ridge Estate & Barn's reply:

It was our pleasure to host you, congrats on a beautiful wedding, and what will be a beautiful marriage, please stay in touch!

Sarah M.

Married on 07/23/2022

Amazing wedding Location

We could not be happier with our experience at Granite Ridge. This is a one of a kind location, beautiful grounds, an amazing barn and breathtaking views of the mountains. Our guest were totally floored by the venue and we were so excited to be there. Plus having the whole site and estate house to ourselves from Thursday to Sunday afternoon really made this feel like a mini vacation with our wedding! Gabe and Micky were great to work with and very attentive!

+ 5

photos

Lynne R.

Married on 08/21/2021

Come as Guests Leave as Family

The beauty of the mountain views is only surpassed by the friendliness of the people who run this venue. They go over and above to make sure your special day is everything you want it to be. Everyone involved really cares about making the event special and what you dream it to be. HIGHLY RECOMMEND

Granite Ridge Estate & Barn's reply:

Thank you so much for the kind words Lynne, and for trusting us to host Megan's special day! We wish you all a lifetime of happiness, please do stay in touch. Sincerely, Team Granite Ridge

Are you interested?

Send a message

Tonya S.

Married on 11/02/2019

Just perfect

We got married at Granite Ridge on November 02, 2019 and we could not be happier with our selection of this venue! The communication leading up to the event with Gabe was excellent. It was helpful yet not overwhelming which was much appreciated. Granite Ridge is a "do it yourself vendor venue" meaning you will have a good amount of work ahead of you booking and communicating with all of your vendors (unless of course you hire a wedding planner). That said, Granite Ridge does offer lots of support with questions and a curated listed of vendors. We used some of their recommended vendors but also found a lot of our own which is the route I would recommend as some of our favorite vendors we found separately. As a disclaimer there though I am fairly local to the area so this route my not work for you if you are planning from out of town.
The weekend of our wedding there was some staff available as needed but we were mostly left to do as we'd like which was the perfect balance. The house on the property and the full Thursday-Sunday exclusive access were a big selling point for us in selecting this venue as it allowed us to also host our Friday night dinner at the venue. I can't give enough praise to this venue and its owners, absolutely fantastic!

Granite Ridge Estate & Barn's reply:

Thanks for the kind words Tonya, it was an absolute pleasure hosting you guys! We hope you come back to visit soon!
Sincerely,
Team Granite Ridge

Sam

Married on 10/12/2019

Amazing venue and lodging!

After seeing many barn venues in the area, we knew instantly when we arrived at Granite Ridge that this was our dream venue. The fact that there was lodging for us and our wedding party made it the perfect choice for a beautiful and private weekend. We enjoyed a long weekend on the property which was amazing. The barn itself is beautiful, and the views throughout the property are absolutely stunning! The amenities in the estate are perfect for making yourself at home, and there is plenty of privacy to be able to settle in and enjoy yourself! We were also able to have our engagement photos taken on site which was such a treat!

Granite Ridge Estate & Barn's reply:

Hi Sam & Arik!
It was our absolute pleasure hosting you guys and your wonderful family and friends. We hope to see you again soon!
Sincerely,
Team Granite Ridge

Andrea L.

Married on 10/05/2019

Stunning Venue

Words can't describe how amazing Granite Ridge and the whole team is to work with. Stephanie and I were married on 10-5-2019; we were the 100th wedding.

We live in RI, but love Maine so much and knew we needed to be married someplace that fit us. I started searching locations that were either very rustic, working farms, fun barns with personality to unique locations. This is when I can across Granite Ridge.

The day we first went to look at the venue, we arrived in Norway a bit early and decided to take a walk around. Miki soon arrived and took us up to her property. From the moment we met her she had a personality that made us feel comfortable. She brought us to the barn first and before we could even get out of her car, Steph was determined this was the place for us to be married. Walking into the barn, the view of the mountains just takes you over. It is a very simple barn, but the chandeliers make it feel so special. We took a walk down to the ceremony space and knew this was where we wanted to say I DO. We loved the intimate feel of the space encapsulated by the woods.

Miki took us to the estate house, and wow is all I have to say. During our weekend stay we utilized all that the house had to offer. From the hot tub to the amazing wood grill they have. We sat in front of the fireplace from morning to night laughing, having a great time. Waking up to my wife the morning after our wedding with views of the clouds still below the mountains with speckles of red, yellow and orange trees was something I will never forget.

The whole time working with Gabe was amazing; I cannot speak more highly of him. He listened and answered any questions we had quickly. It was great getting to learn about his hot sauce company, The Spicy Shark. The Reaper one will make anyone happy who loves spicy things.

From the views to the hospitality, Granite Ridge is a one of a kind venue that any couple will fall in love with.

+ 2

photos

Granite Ridge Estate & Barn's reply:

Andrea & Stephanie - Thank you so much for the kind words! It was an absolute pleasure hosting you both! We hope you come visit us again soon!
Gabe & Team Granite Ridge

Alex G.

Married on 09/28/2019

An incredible Venue

My Husband and I were married at Granite Ridge in September, 2019. The venue is absolutely breathtaking. We booked the venue before we even saw it in person...and I'm so happy we took that leap of faith! We worked with Gabe in the planning stages and he was so responsive and put me at ease throughout the process. Micki was on site during the wedding weekend and was also extremely helpful...so much so that on my wedding day she jumped in to lend me a hand by carrying the train of my dress as I walked down the hill to meet my husband for our "first look." I could go on and on about all the incredible aspects of the wedding venue and the staff. The views from the barn are so uniquely beautiful, and we absolutely loved having the estate house for the weekend - it is such a spacious and beautiful place for friends and family to gather. We held our rehearsal dinner on site to maximize our time in the beautiful setting. I would absolutely recommend Granite Ridge to anyone searching for a magical slice of beauty in the Maine woods! Photos are from Sarah Morrill.

Granite Ridge Estate & Barn's reply:

Alex,
Thank you so much for the kind words. It was an absolute pleasure hosting you and Aaron on your special day. All the best and hope you come back to visit soon!
Gabe & Team GR

Katie D.

Married on 09/21/2019

The Perfect Wedding Venue

Granite Ridge is astonishingly beautiful!! We just got married there a few months ago and our guests continue to tell us how amazing the venue is! The mountain views are incredible and make for the most beautiful photos. The barn is spectacular with that magnificent wall of windows overlooking the mountains. I cannot imagine a more perfect place to get married! Having the venue from Thursday through Sunday made our wedding not just a few hours but a whole weekend of joy and celebration. It allowed us to set up ahead of time and truly just enjoy the day of the wedding without worrying about any of the small details. This is definitely the right way to have a wedding! Not only is the venue gorgeous and the weekend experience relaxing, but the Fratianne/DiSaverio family really makes this venue that much more magical! Micki and Gabe were so welcoming, helpful, and always there for whatever we needed. They have such a kind family that truly cares to make your wedding as special as it should be! We cannot recommend Granite Ridge highly enough! If the breathtaking views aren't enough to convince you to book Granite Ridge right away, then the wedding weekend experience and amazing family hosts certainly will help to win you over!

Granite Ridge Estate & Barn's reply:

Katie - Thank you so much for the kind words, it was an absolute pleasure hosting you and Robby's wonderful wedding, we hope you come back to visit us soon!
Sincerely,
Team Granite Ridge

Amy D.

Married on 09/14/2019

Incredible Experience

Our experience with Granite Ridge was amazing. As soon as we visited two years ago, we knew it was the venue for us. The views are spectacular, and absolutely breathtaking out the large windows in the barn. On top of that, Micki, Gabe, and Jill instantly make you feel like family. They are so warm and welcoming, and they're there for anything you may need throughout the planning process. The barn itself is stunning and has bathrooms, heat, and AC which are nearly impossible to find in a rustic venue. Our favorite part about GR was having the property to ourselves Thursday - Sunday. It felt like a getaway instead of just a one day event. Getting up there earlier in the week and relaxing before the big day, then having all day Sunday to enjoy and decompress was amazing. Every other venue we looked at could have a wedding the same MORNING of our wedding day. Here, it's all yours for four whole days. Worth every penny - I cannot imagine getting married any other way. We hope to visit once a year because it was such a great experience.

+ 7

photos

Granite Ridge Estate & Barn's reply:

Thank you so much for the kind words Amy! You and Ben's wedding was amazing, we keep looking at the pictures! Hope to see you both again soon!
Take Care,
Team Granite Ridge

Amelia

Married on 07/20/2019

Simply the best !!

I got married at Granite Ridge Estate on July 13, 2019. I can't say enough wonderful things about this venue. My husband and I fell in love with it based on our first tour (The view from the barn is incredible). It was exactly what we were looking for (outside, scenic, mountains, relaxed, weekend stay), and did not disappoint. On the weekend of our wedding we had the entire place to ourselves to relax and get ready- so needed and valuable to the experience. Its hard to write a review for Granite Ridge because the experience is beyond words! I highly recommend getting married here.

+ 3

photos

Granite Ridge Estate & Barn's reply:

Amelia, thank you so much for the kind words. It was a pleasure hosting you guys! We hope you come back to visit soon!
Sincerely,
Gabe & Team Granite Ridge

Aneesha

Married on 06/29/2019

The Perfect Wedding Venue!

Words cannot describe how incredible Granite Ridge and the whole team are! We had a truly perfect wedding and cannot thank you enough.

Gabe and Micki go above and beyond in every way. During the planning process, they answered endless questions and helped us assemble the perfect vendor team that made our unique dreams a reality. The weekend of our wedding, the GR team thought of every detail--there were bobby pins and makeup remover in the bathroom, the fire pit was ready to go for our fun family BBQ Thursday night, and the AC was already blasting in the barn. We loved spending the full weekend up in the mountains with our family. On the day of, the team helped make sure everything went perfectly.

It goes without saying, but the barn itself is also stunning. The views are other worldly and the light comes through the giant windows in the perfect way during sunset. There is also a great AC and bathrooms--something most barns don't have. Additionally, the wooded ceremony site stays the perfect temperature. No venue compares!

Thank you and we cannot wait to visit sometime in the future!

Granite Ridge Estate & Barn's reply:

Aneesha,
It was an absolute pleasure hosting you and your family. We hope you come back to visit soon!
Thanks!
Gabe & Team Granite Ridge

Maxine M.

Married on 10/20/2018

It was the perfect wedding!

Gabe and his crew at Granite Ridge made this wedding weekend a spectacular one.
The barn and lodge were situated in an amazing location overlooking the mountains. The lodge was a five star mountain retreat with all the amenities.
Our ceremony outside in the woods was the perfect setting for vows. The cocktail hour overlooking the mountains was the beginning of a magical evening. No words can describe the warmth and beauty of the barn. The backdrop of the sunset behind the couple was so lovely. There was plenty of room for everyone to dance and have a great time. All the staff worked so well together to make this day so wonderful. Being at the lodge for the entire weekend made the fun last longer and truly was a weekend wedding!
This venue is worth waiting for!

Granite Ridge Estate & Barn's reply:

Hi Maxine!
We were so happy to host your wonderful family! Thank you for your kind review, and please come back to visit us soon!
Take Care,
Team Granite Ridge

Kate

Married on 08/25/2018

We had our wedding at the end of August and it couldn't of been a more perfect weekend. From the weather to the venue to the celebration everything went off without a hitch! The crew at Granite Ridge is more than accommodating and helpful, they make you feel at home. We couldn't of ask for a more amazing weekend, highly highly recommend Granite Ridge!!

Claudia

Married on 08/18/2018

There really are no words to describe the beauty and love that is a Granite Ridge wedding. The Fratianne family makes you feel right at home from the moment you step into their lives. They have a knack for making it feel like you're in a secret hideaway with family and friends. That said, they are always just around the corner when you need a hand. I can't imagine hosting a wedding weekend without them and only regret not managing to convince them to be our life-long friends.

Staying at the Estate is the perfect way to spend quality time with close family and friends throughout the weekend. Some of our fondest memories come from the time we shared in the Estate with our siblings, cousins, and childhood friends.

The venue itself is of course stunning. Aside from the amazing woods, views, and barn, it offers some excellent perks that are tough to find:
- Driving distance from both Boston and Portland airports
- Tons of amazing inns and airbnbs (our friends had a blast staying in nearby lakehouses)
- An amazing shuttle system all coordinated by the venue -- a great way to get people relaxed and ready to party
- No curfew
- Versatility in ceremony/reception options -- all equally beautiful. It rained on our wedding day and it was an amazing feeling to know that we had several beautiful options. (we ended up making it in the woods, but I was truly torn because the barn is so awesome).

Thank you Granite Ridge!!


Granite Ridge Estate & Barn's reply:

Dear Claudia,
Thank you for your lovely thoughts. We so appreciate your letting us know that we were able to help your day be so memorable. Working with you and your family was a joy. Please keep in touch.
Yours,
The Fratianne Family

Judy

Married on 07/28/2018

BREATHTAKINGLY BEAUTIFUL VIEW BEYOND WORDS, EXQUISITE BARN, AMAZING TEAM!

Our daughter and son in law were married at Granite Ridge in July, 2018 and it was the perfect venue for creating the wedding of their dreams! The wedding site nestled in the trees, had a lovely feeling of Maine's Mother's Nature at it's best.

The barn is gorgeous and the view is something you have to see to fully understand it's magnificence. 165 people attended the wedding and the barn was an ideal size to accommodate the dinner reception and dancing. Since it was a summer wedding we were thrilled they had added a new air conditioning system that was very efficient for our large crowd and it kept us cool even through dinner, sunset, and hours of dancing.

Our bride and groom had a large wedding party who enjoyed the fabulous Granite Ridge home, which has a great layout, a huge kitchen, a hot tub, is spacious and cozy, ... and it enjoys the same spectacular view as the barn. In addition, we were also able to rent a recently added property about a mile away called "The Farm House" for the balance of the large wedding party. It is another beautiful home with a dynamite kitchen and the grounds around the farmhouse have such charm, our daughter elected to have her first look at this location. The photos from this venue are amazing as well as those from Granite Ridge.

Micki and Gabe were a dream to work with! They replied quickly to all our questions and they gave their very best throughout the planning and orchestration of our event. We appreciate all they did to help our Bride and Groom enjoy every minute of their experience!

We highly recommend Granite Ridge as a super romantic venue, with a spectacular view for weddings and other large events.

+ 2

photos

Krystn

Married on 11/04/2017

Once you are engaged contact the venue right away! I was recently engaged in early September 2016 and there were only 2 dates left for 2017. Thankfully we were able to visit right away and fell and love instantly.

Michelle

Married on 10/22/2016

Michelle and the rest of the group at Granite Ridge made our wedding everything we dreamed of and more. Not only did we get the most breathtaking venue I'd seen when we booked with them, but we also got a great group of people that helped make our special day run seamless despite the hiccups that came up during the day. We can't thank Michelle and team enough for everything they did to help us problem solve through out the weekend, taking many worries off our plate and allowing us to enjoy our time. And we can't say enough about the barn, estate house and view itself, which provide an absolutely elegant and charming place to get married and celebrate with your family and friends. It really was the most beautiful spot in Maine to get married and we'll never forget how special it made this event for us!

Granite Ridge Estate & Barn's reply:

Dear Michelle, Thank you for your kind words and for choosing us to share your day. We were glad to have you as part of the Granite Ridge Family. We are so pleased that we were able to assist you throughout the weekend.

Lindsay

Married on 09/17/2016

We were fortunate and blessed to have our wedding at Granite Ridge Estate & Barn this past weekend. This venue is not only beautiful and breathtaking, but the family that owns the property, is unbelievably accommodating for the bride and groom to have a magical wedding experience. Micki is welcoming and supportive, as you feel like you have another family member helping you achieve a beautiful wedding day. From the moment we arrived until the moment we left (sadly), we felt like extended family hosting a wedding on the property instead of guests renting the barn and estate. We highly recommend Granite Ridge Estate & Barn for your wedding. You will be very pleased with the hospitality, support, and kindness of the owners. Thank you, Granite Ridge, for the wedding of our dreams. With much appreciation, Lindsay & Austin

This is the most beautiful wedding venue and everyone there is so welcoming and accommodating!

I cannot even begin to explain how perfect our wedding was because of this place! The barn itself is so beautiful you could get away without any other decorations or enhancements. The staff was very responsive throughout the entire planning process and accommodated all of our requests without hesitation (they actually built a handicap ramp the day before for one of our guests!). Once you set foot in the lodge, you'll never want to leave. They made us feel so at home for the three nights we stayed with them. I very highly recommend Granite Ridge if you're looking for the most amazing wedding!

Granite Ridge Estate & Barn's reply:

Thank you for the kind words! All the best to you and your beautiful family.

Hanh

Married on 09/26/2015

The venue and the people are spectacular at granite ridge. The team was extremely professional, genuine, and friendly. Jill is very responsive and that was very important for a bride, who is planning a wedding from Boston without the help of a wedding planner and balancing a full time job. All our guests raved about the modern sleek venue and the amazing view - it was worth the 3 hours drive for everyone. We had an informal rehearsal BBQ at the house and it went perfectly - the granite ridge house literally has all the appliances that one would need to host a party; the supermarket was not too far of a drive either. I would definitely recommend every couple to take advantage of the house by staying there on Thursday as the serene and relaxing atmosphere of the views will calm any nerves. blue elephant catering company is the perfect partnership to granite ridge as they too were amazing and went above and beyond for us. The two companies' business models married very well together. We can't wait to go back to visit Granite Ridge again!

Granite Ridge Estate & Barn's reply:

We loved having you and your family! Congrats and we can't wait to see you!

Amy

Married on 09/12/2015

What we wanted most for our September wedding was a place that had a soul. We loved everything about our experience at Granite Ridge. Jill & her staff worked so hard to help us create the event of our dreams. The property is fantastic, and we really loved staying in the lodge house with our friends for a few days before the ceremony. Having such a comfortable space with a great kitchen helped us stay on track with all of our wedding prep, but still enabled us to have fun with people we don't get to see too often.

Of course, the Barn deserves a huge mention, as well. It's so fantastic, all on it's own, that we didn't even feel the need for much decoration beyond great music, flowers & refreshments.

Granite Ridge provides the perfect foundation to create the event of your dreams.

Caroline

Married on 06/13/2015

What can I say about my wedding at Granite Ridge Estate and Barn other than it was absolutely the perfect venue and the team could not have been any more gracious to us during both the planning process and the actual wedding weekend. If you are looking for a wedding weekend experience rather than simply renting a hall for a few hours, look at Granite Ridge Estate and Barn. The Estate that you get for three nights is top notch, everything has been thought of and it is beautifully furnished and laid out. The Barn is absolutely gorgeous and a great size for weddings of various sizes. And when you add in amazing people such as Micki, Jill and Anthony, you have the PERFECT Maine Mountain Wedding. Oh, and the views? Not to be believed. Your guests will be blown away. Thank you Granite Ridge Estate and Barn for making our dream wedding come true. We would not have changed a thing and are so happy that we got married with you all!

Granite Ridge Estate & Barn's reply:

Thank you so much for the kind words! It could not have been a more special day with two more special people to enjoy it with. Come back to see us!!

Renee A.

Married on 11/08/2014

My son recently got married at Granite Ridge Estate, and it was beautiful and everything went so smoothly. We went with the recommended caterer for both rehearsal dinner and reception, and Blue Elephant went above and beyond. The bridal party having the cabin/lodge next door to stay in was great. I would definitely recommend Granite Ridge Estate to someone planning a wedding.

Granite Ridge Estate & Barn's reply:

Thank you for the kind words! The day was very special and we are delighted you all had a wonderful time.

Deanna

Married on 07/23/2016

Granite Ridge Estate is absolutely stunning! We were so fortunate to have had our wedding here. The barn is breathtaking, we had the most beautiful sunset during our reception, guests are still talking about it! The views of the mountains are amazing! The estate has all the amenities a couple or family could ask for. The service and management team are outstanding, and very well organized. They are there for you every step of the way to assure your stay is special. A HUGE thank you for making our day so very special!
Are you interested?
Send a message