Reviews
5.0 out of 5 rating
Quality of service

5 out of 5 rating

Average response time

5 out of 5 rating

Professionalism

5 out of 5 rating

Value

5 out of 5 rating

Flexibility

5 out of 5 rating
100%
Recommended by couples
53 User photos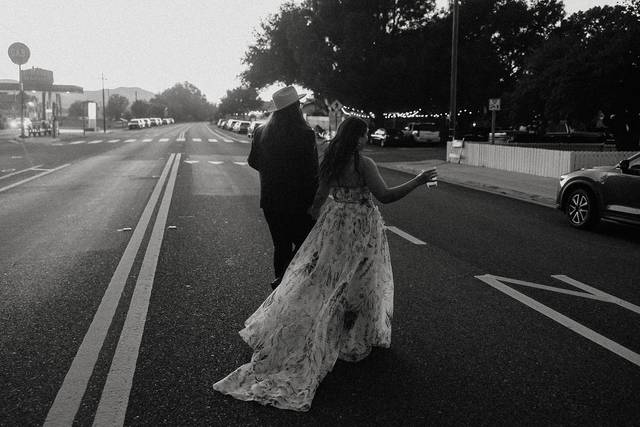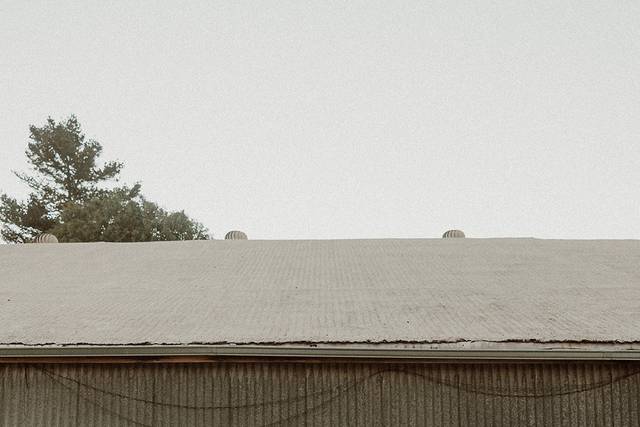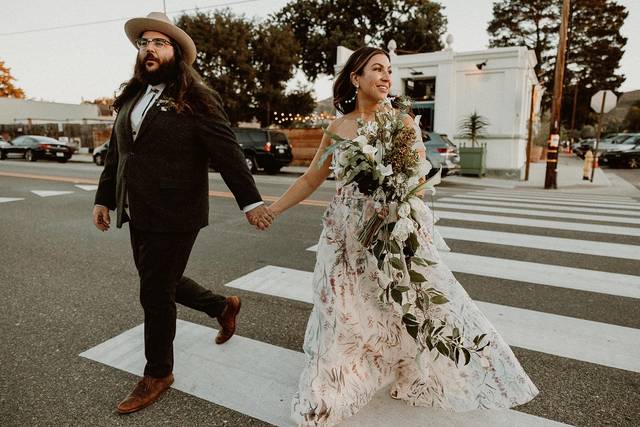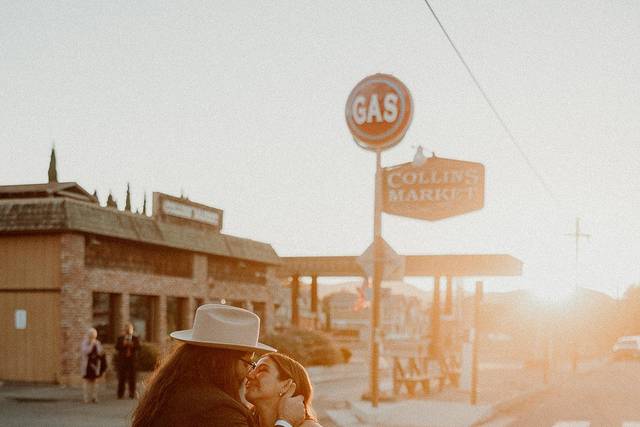 + 49

photos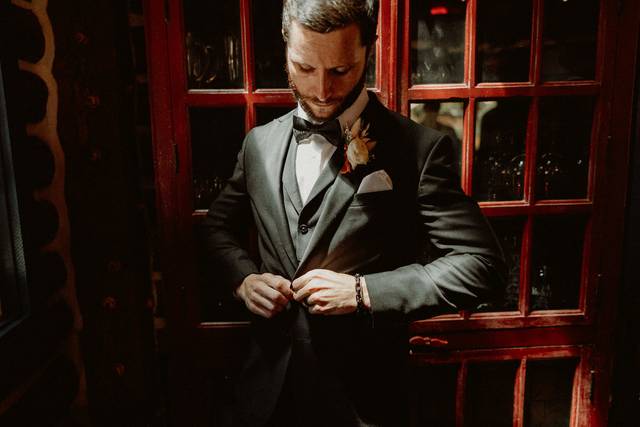 Liz R.

Married on 09/24/2022

Blown Away

My now husband and I knew prior to booking them we'd get great photos, but didn't anticipate just how over the moon we are with how ours turned out. I can't say enough amazing things about Gina & Ryan. They're professional, fun, super creative and flowed in and out of the day. They helped guide us while just shooting candidly - which are my favorite photos from all the photos took! We are overwhelmed because we love every single one so much we don't know what to do with them all. Invest in your wedding photos and invest in Gina & Ryan, you will not regret it!

Kalie W.

Married on 08/08/2022

couldn't be more obsessed with our wedding photos

We love Gina & Ryan Photography! We are so grateful to have worked with Ryan for our intimate elopement this August. He was incredibly professional, personable, charming, and supremely creative - adjectives which might seem exaggerated, but we truly mean every word. Ryan had such a talent for helping both of us feel at ease throughout the entire day. His exceptional professionalism and experience allowed him to both guide us through the more structured series of photoshoots as well as blend in and capture those ever elusive candid moments. Ryan had so many brilliant ideas for getting the most out of the beautiful property we rented in the hills above Malibu. Ryan's eye found details both before, after, and throughout our ceremony that we never would have thought of – it was incredible. He actually scouted parts of the property even we hadn't discovered which ended up producing such beautiful moments for us. Our photos are absolutely perfect, we couldn't ask for anything more (and all our friends are amazed at how perfect our photos are!!) We could not be more thrilled, or feel more lucky, to have worked with Ryan and we wholeheartedly recommend him and Gina to absolutely everyone!

Ashley

Married on 07/18/2022

Best wedding day investment

Gina and Ryan are the best investment when it comes to your wedding day. Their photographs captured our wedding day so perfectly and they made us look so amazing!

Not only are we obsessed with our photographs ( I can't stop looking at them), but we are also obsessed with Gina and Ryan themselves. We had the best time with them and that is so important, because photographers are the vendors that you spend the most time with on your wedding day. It could really put a damper on your big day if your photographers had awful personalities. They made us laugh and feel so comfortable and I think that really shows through in our pictures.

Despite all the weddings that they do and all the couples that they must meet, they really made us feel special.

Wedding photographs (and video) are the only things that you can keep from your wedding day and for that reason, who you choose is critical! You will not regret putting your trust in Gina and Ryan!

Are you interested?

Send a message

Jennifer T.

Married on 06/30/2022

These guys are awesome

We couldn't have asked for a better photography team! Ryan and Gina are not only talented, they are incredibly professional and organized. They were great to work with every step of the way: the contracting process was seamless; Ryan was very helpful in pre-planning and was super fun to work with day of; and the follow-up post-wedding was great. We are so glad they were our photography team!

Nicole K.

Married on 06/25/2022

Absolutely Incredible!

Gina & Ryan Photography are incredible photographers! They shot our engagement and wedding and we couldn't be happier with how all the photos turned out. They have such an incredible eye and are both so kind. They work to make you feel comfortable and really bring a great energy to the day! We absolutely love this team and highly recommend them! You will not be disappointed!

+ 9

photos

Catherine K.

Married on 03/12/2022

Simply the best!

Gina and Ryan were so incredible to work with from beginning to end! They came highly recommended by our wedding planner and we are SO glad we went with them. We absolutely love their aesthetic and it translated so well in our venue. We were very specific on some things we wanted captured on our day and they delivered so well on everything! Not to mention they were a true pleasure to have around all day. 10/10 recommend!!

Alice C.

Married on 02/05/2022

Great people and great photos!

We had an incredible experience working with Gina & Ryan for our wedding photography. Gina and her assistant were such a pleasure to work with and made us feel so comfortable. They ensured we had a great time and we ended up with such beautiful photos. Absolutely love this team and their work, and highly recommend them!

+ 6

photos

Kim G.

Married on 09/10/2021

Book them now

Gina & Ryan Photography was a fantastic choice to document our wedding and engagement. We were blown away by the artistry of the photographs we received. The angles, the light, and the genuine emotion they caught in the faces of us and our guests is unbelievable. They captured not just pictures of us, but they captured our story. How it genuinely felt to be in all of the moments that unfolded throughout our wedding day. Gina and Ryan both have a positive and chill energy, so when things needed to be switched up or we were running behind, they acted like it was no big deal which really created this low-pressure environment that I'm grateful for. Their photojournalistic approach allowed us to be present in the moment while capturing stunning candids and raw emotion. They did not disappoint and I'd recommend them to everyone looking for highly skilled photographers.

+ 4

photos

Yu Wang

Married on 03/20/2020

Best wedding investment

We were lucky enough to squeeze in our wedding elopement right at the cusp of the Covid lockdown and we couldn't be more grateful for Gina & Ryan's services that day -- they are by far the best wedding investment we made as their talent and inconspicuous lens captured the best of romance despite the quarantine challenge. Our plans changed daily leading up to the wedding date and they were completely flexible and supportive to our agenda at every turn. In terms of the photography, they are natural directors and curators: there is an essence to their candid shots that is not only uniquely artistic, but authentic, endearing and detail oriented. Last but not least, the slideshow is a bonus track that is so thoughtfully sequenced and emotionally punctuated. We couldn't recommend them with more fanfare and gratitude.

Mallory C.

Married on 02/11/2019

Gorgeous Photos and Wonderful Experience!!

Our wedding photos were one of the most important aspects of our big day and Gina and Ryan totally delivered! Not only were they super easy to work with during the whole planning process and the day of the wedding, but both Gina and Ryan were kind, supportive, and professional.

We really appreciated that they not only wanted to capture key moments of our wedding, but really strive to create beautiful photographs. They are masters of capturing the emotion and feeling of each moment - that's something that takes a lot of skill and experience.

Honestly, these two are the real deal and their work speaks for itself. Gina and Ryan are photographers at the top of their class and we are so grateful to have these stunning and emotional photos to relive these memories. Thank you Gina and Ryan for capturing our big day!!


Miruna U.

Married on 11/09/2018

Wedding Photos

We truly believe Gina and Ryan are the best photographers out there! They photographed our wedding which was as everything but ordinary. Our venue was affected by the Woolsey fire on our actual wedding day and because of that we had to relocate and have our wedding at one of our friend's house. Gina and Ryan met us at the new location without any hesitation and made us feel very comfortable especially under those circumstances. I don't even have the words to describe how beautiful the pictures came out!! We were seriously in shock beacause of how gorgeous all the photos were! Since we went thought so much that day, I honestly didn't expect to get such AMAZING shots. They all have an organic, elegant feel to them. They are artistic yet very earthy ... exactly what we envisioned them to be and more! Gina and Ryan were also very good at describing what to do and where to look while they were shooting. They are genuine, calm, focused, down to earth and really know what they are doing! They are also really cool which made it so much better. We would hire them again in a heart beat. We couldn't imagine having anyone else photograph us on that special day.

Luciana A.

Married on 08/08/2018

They are amazing! We love every single photo.

We did a session with Ryan when I was 8m pregnant. We are both quite uncomfortable and awkward in front of the camera, Ryan made us feel super comfortable. The results are amazing! Nothing like those cheesy and tacky maternity photos you see out there. I absolutely love them!

If I could give Gina & Ryan 10 stars, I would. They were by far the best, funnest and most personable vendors we had our entire wedding year (and we had some other pretty great vendors too, not to knock those other guys!), and my now husband and I kept saying the entire year that hiring Gina & Ryan was our best investment for the wedding. We are both super uncomfortable with being photographed, and Gina & Ryan both instantly made us feel like we were just hanging out with friends throughout both days (engagement shoot + wedding day). They have a very calm demeanor that helped keep us relaxed, and on our wedding day, I barely even noticed they were there AS our photographers, it felt more like they were guests at our wedding! My cousin (who was filming the entire night) even said during the ceremony that Ryan was completely conscious and considerate of his filming our ceremony, and made sure to keep out of his shot the entire time! They are both such genuine and incredibly warm people to be around, not to mention INSANELY talented and have an incredible eye. Before the wedding, I even had worries that my venue wouldn't photograph well because of the lighting, and I was able to express my concerns to them, to which they quickly replied with how they understood exactly what I meant, showed me how they planned to edit, and basically put all my worries at ease. Sure enough, the photos from our wedding day turned out AMAZING. We had the same day photo preview and had SO many guests compliment the photos that day. We've also received so many compliments about our engagement shoot and wedding day photos as a whole. These guys can't be beat, they are incredibly professional while being super fun at once. We are so lucky to have met such a lovely couple who went from our wedding photographers to our friends.

Christine

Married on 12/10/2017

O. M. G. My husband and I loveeee Gina & Ryan! Just everything about them was great! The photos they take are amazing. And they are just as great as the photos they take. It's nice to have a husband and wife team document your day. I feel as if they take photos as how they would have wanted on their wedding day which is a big plus. From the emails and planning, they were so responsive to everything. Even helped getting us some vendor referrals as well. Right when we met them, we knew they were the ones for us. We love the whole photojournalistic vibe and how they edit the photos and they delivered just that, if not more. I love how they are so honest too. They made us feel comfortable taking photos as well, and my husband and I rarely get our photos taken of ourselves. But they put us at ease. What we loved as well is that the day of the wedding, during dinner Gina will go and edit some photos that have been taken already. And she'll get to work. I dropped in to see how she was doing during dinner time, and she was so focused editing on her laptop. Later towards the evening, they'll put a a monitor that they bring themselves on a place where guests can see. She put the monitor on one of our bars, and then photos that they have taken OF THE SAME DAY will display on the screen. Love love love. Just above and beyond our expectations. Another great thing I loved was HOW FAST they were to get our family photos taken. I was dreading the family photos because my side and my husbands side have BIG families. They had a plan for it, and executed it well AND fast so that we allll could enjoy the rest of the evening. And all the photos that they displayed during the reception, they sent them to us the next day to hold us over until we receive the rest of them! And there were a lot to hold us over! We can't wait to see the rest!! Thank you so much Gina & Ryan!!!!

Cristina

Married on 10/14/2017

Gina and Ryan are not just professionals, they are artists. They tell a story with every frame. When my husband and I sat down to go through the photos they delivered, we felt as if we were watching our wedding video. Every shot is filled with emotion. Every photo is purposeful - every SINGLE one. Because they are truly creating something every second that goes by with their cameras in their hands. I could not recommend Gina and Ryan enough. You are guaranteed to love every photo and to love working with them! They made me and my husband feel like we had been friends for a long time when we met. Their services are worth every penny. When we renew our vows, we're definitely going with them again. :)


+ 7

photos

Shir

Married on 05/13/2017

In our opinion, there is nothing more important than investing in a great photographer and videographer to help document your wedding day. Gina & Ryan's work immediately resonated with our style, and when we were looking into working with them, my husband and I met them for beers and that sealed the deal. We loved them both as people and as professionals, and we were so thrilled to have them photograph our wedding day. They even provided a same day photo preview of some of the key moments of the day, and they were stunning. Their vintage and rustic style of photography was spot on with how we wanted to document our day. It all happens so fast and without the documentation, you do miss out on some of the details you spent a ton of time working on, and it's great to have it to look back on. I hope I have the opportunity to work with G&R again on something else in the future. They are the best!!

Mariclare

Married on 04/08/2017

Hiring Gina & Ryan was the easiest, and fastest decision we made when planning our wedding. A good friend of ours got married three years ago and hired them, and I knew ever since then that I wanted them to shoot our wedding. They are the sweetest people ever, and the love they have for each other is obvious through the chemistry they have when shooting. My husband and I are a bit "camera shy" but all that awkwardness goes away because it feels like you're just hanging out with old friends. Not to mention, they are extremely talented. There is something magical about the way they capture the emotions behind every moment, with amazing lighting and framing to boot. I could go on and on, but the bottom line is, hire Gina & Ryan and I promise you won't be disappointed!

Nina

Married on 07/15/2016

Gina and Ryan were one of the best decisions my husband and I made while sourcing vendors for our wedding. They're awesome people, incredible photographers and they geek out over their dogs like we do about ours! :D

We are so happy to have been able to have them capture our day this past July. I'm particularly camera shy, but felt at ease, comfortable and like myself working with both Gina and Ryan. They were on time, fun, creative and even able to manage both of our huge families with grace. I appreciated their attention to detail and genuine concern to capture my husband and I as we are.

When we initially put together our photography shot list and shared it with Gina and Ryan, they were accommodating and still offered recommendations given time constraints, etc. Their recommended scheduling of planned photos was great and I didn't feel exhausted or worn down. Their easy going nature left us feeling fresh and happy to smile naturally. I can't thank them enough for being a part of our wedding!

Kat

Married on 06/28/2016

Gina and Ryan were such a solid score for our elopement on all fronts. They were prompt & professional in the inquiry stages up throughout contract time and were super flexible with adding a couple hrs to their day when we decided we wanted some more "get ready" and hangout after dinner shots. They both are more in depth than the title photographer will allow. They are storytellers & visionaries who happen to work with a camera. We can not wait for our friends & family to see our shots. Each of them has so much detail! We have looked through the pics several times just over coffee and each time we are blown away. I have made many decisions in my life where I'm trying to create a certain vibe that resulted in my hand slapped to my forehead - but this was BEYOND both of our expectations. We are like proud parents with our scrapbook lol! They have a skilled eye, are personable as all get out and their work ethic is on target. Loved working with them!!!

Michelle

Married on 05/22/2016

We hired Gina & Ryan for our wedding this May and it was easily of of the *best* vendor decisions we made for that day. Since planned the wedding from out-of-town, we didn't meet them until the day of -- but they immediately put us at ease and were so fun to be around. Having two photographers meant that they worked really quickly -- with one documenting moms and bridesmaids getting ready and detail shots while the other got bridal shots. They captured absolutely *beautiful* pictures of everything -- from getting ready, to the first look, to crazy dance moves and more. While they are both so fun, they also got things done! I was impressed by how well they were able to organize everyone (e.g., bridesmaids, groomsmen, immediate family) and that they made it so easy that it didn't even feel like we were taking that many pictures (though now we have > 700 shots!). Thank you to both Gina and Ryan for making our wedding day special and really capturing so many beautiful moments from it. We will cherish these pictures throughout the rest of our lives together. :)

Lacey

Married on 04/09/2016

We've finished our engagement session and have booked Gina and Ryan for our wedding. Our engagement photos are spectacular. I'm an actress and I've modeled plenty over the years. I'm pretty picky. Let me tell you, our photos are astounding and the best photos I've ever seen of me or my fiance (neither model nor actor). They offer the perfect advice before your session too so you go in feeling pretty confident.

If you're concerned about your photos looking too "pose-y" or like something your parents did- these are the people to hire. They immediately put you at ease. They are incredibly friendly people who really care about capturing your story. My fiance was concerned about being in front of the camera with me and you know what? His worries disappeared into thin air.

They are total pros and great communicators. Emails, phone calls, everything was quickly responded to. Contract and info spelled out to a T. Photos promptly made available. I cannot express to you how happy all this makes me.

A few of my bridesmaids have seen the engagement photos and I've already heard things like, "Hell yes, I'm gonna look great in aaaaall of your wedding photos." (True story, quoted from today.)

Also, they're interesting people. Essentially, you can't go wrong hiring this pair of photographers.

Susannah

Married on 01/30/2016

I absolutely cannot recommend Gina and Ryan enough! From the first time we met them, through engagement photos, our many questions, our wedding day, and the gorgeous prints and album, Gina and Ryan were always exceptional. We were blown away by the creativity and authenticity of their work. They perfectly matched the vibe we were looking for and never strayed into "cheesy wedding photo land." They capture real moments and real emotion. They always find the best settings and lighting and are down for adventures. We took them to the top of a parking garage and they took us under a street in downtown LA to capture our gorgeous pictures. We have gotten endless compliments on all of our photos. Their albums are clean and beautiful and they do a great job of creating layouts and selections to follow the story of the day. Not only is the work phenomenal, Gina and Ryan are always responsive, helpful, and had answers to all of our questions throughout the process. They became not only our photographers but our friends (because they are just an all-around fun couple!). Best wedding vendor award! Thank you so much, Gina and Ryan!

Andrew

Married on 12/12/2015

Gina & Ryan are deserving of a million stars. They literally just shot our wedding 2 days ago and they were so amazing I had to write a review for them the first chance I could. They are some of the nicest, calmest, easy going people I have ever had the pleasure of knowing. I was so nervous to have cameras around all day while us girls were getting ready, but with Gina & Ryan I hardly noticed the cameras. They floated around the room, engaging in conversation with everyone, it felt like they were friends, getting ready with us. Every single person in our wedding party commented on how amazing the two of them were, it was just incredible.
My now husband and I were not interested in doing a first look, until days before our wedding when we received an email that the 6th street bride (which happened to be down the street from our venue) was being torn down in a month and it could be a great photo opportunity if we were interested. We looked at the photos and knew we had to do it. I am so happy we changed our minds, it was absolutely incredible and the few photos we have seen so far are more than I could have ever imagined.
At the reception when they set up their preview of photos, our friends and family lost their minds. Every single person came up to me astonished at the AMAZING photos flashing across the screen. I had friends begging me for their contact info that night.
We are so grateful we found Gina & Ryan and our wedding would not have been the same without them, they are truly one in a million!

Erika

Married on 10/03/2015

Everything about them met our expectations and more!

Michael

Married on 09/26/2015

Me and my wife had an amazing engagement session in Santa Monica on Monday. Gina and Ryan are nice, funny, and very professional. They understand that it could be awkward sometimes during the photoshoot and that actually made the session a lot more comfortable for me.

Thank you two again for a very enjoyable experience! We will definitely recommend you guys to our friends!
Are you interested?
Send a message