Reviews
5.0 out of 5 rating
Quality of service

5 out of 5 rating

Average response time

4.9 out of 5 rating

Professionalism

5 out of 5 rating

Value

5 out of 5 rating

Flexibility

5 out of 5 rating
99%
Recommended by couples
19 User photos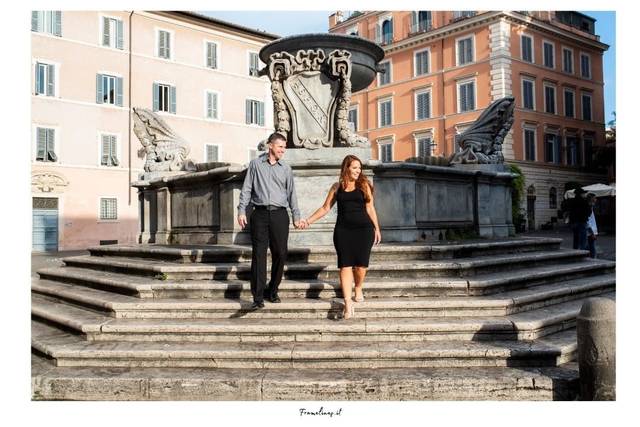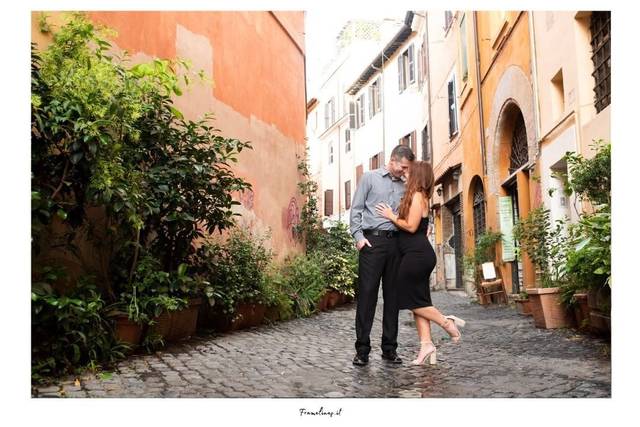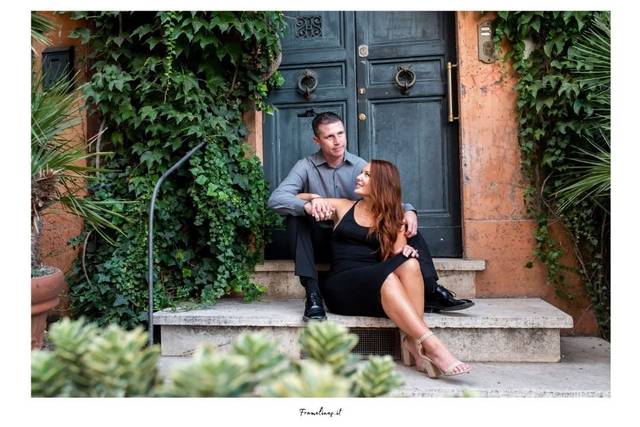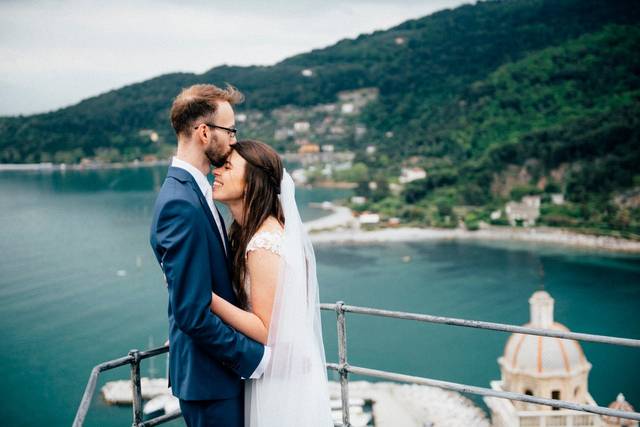 + 15

photos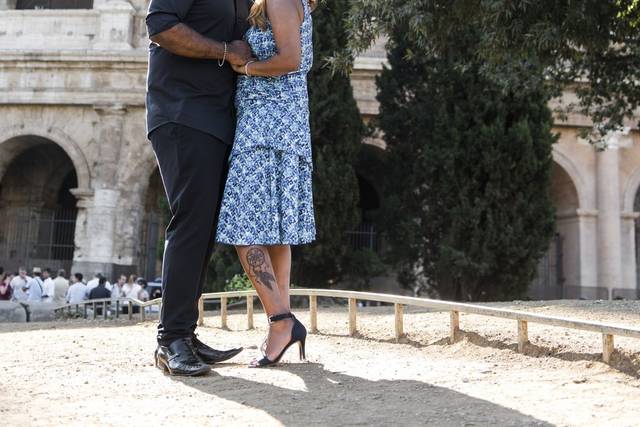 Brittany G.

Married on 09/19/2021

If you only read one review- read this!!!

I am a professional photographer and therefore VERY particular about whom I hire. Let me tell you- you WILL NOT BE DISAPPOINTED with Framelines.

Everything should have gone wrong- there was the threat of rain, a marathon running through the city (seriously) and even though all of that happened, the images are absolutely flawless!!!!

If you're looking for somebody to capture your love (in glorious beautiful light) Framelines is it!!!

Magda R.

Married on 02/05/2019

Simply the best!!!

Francesca of Framelines Wedding Photographers was the incredible photographer in Italy we hired online to capture our destination wedding in Portovenere; we put all of our hope and faith in her to document the authentic raw emotions at our intimate event.

We were looking for professional photos in a photojournalist style as well some more directed shot that will last forever.
It has been our first photo session ever and we didn't know how to pose naturally and what we'd have to do to not look too cheesy. Francesca helped us, gave important direction to us and made us feel always beautiful and comfortable in a very natural way. We were impressive of her passion and energy and we are pretty sure that we made great friends along the way

We cannot thank you enough, Your photos are our best memories you really delivered above and beyond.

Framelines Wedding Photographers's reply:

Magda and Adam, you are such a lovely couple and me and Francesco appreciate your time in writing this review. Grazie mille because we have really felt part of your family at your wedding day in Portovenere. You give us the opportunity to capture your authentic emotions and you completely trust us from start to end. We are so happy you love every single photos and I'm sure they will be such a good memories in the years to come. Grazie grazie grazie! A big hug from Italy!

Margaret A.

Married on 01/11/2019

Wonderful!

We LOVED working with Francesca. A wonderful experience from start to finish. She had great ideas and made us feel very comfortable taking photos. Would recommend to everyone!

Are you interested?

Send a message

Tharindu N.

Married on 09/14/2018

Grazie per le bellissime foto che avete fatto. Siamo contentissimi per avere scelto voi. Sei bravissima Francesca

Framelines Wedding Photographers's reply:

Grazie infinite !!!!! E' stato un vero piacere conoscervi =)

Alice

Married on 09/08/2018

Perfetti. In tutto. Discreti, simpati e professionali dall'inizio alla fine...ci hanno consegnato le foto in meno di un mese!!! Grazie ancora ! La foto che allega secondo me è la più bella di tutte perchè è esattamente come immaginavo il servizio del mio matrimonio..spontaneo e vero!

Chris

Married on 08/09/2018

I cannot praise Framelines enough, from start to finish I was very impressed with them. My wife and I are UK based and we got married in Italy in August, we didn't have a wedding planner so I did the leg work of finding a photographer. After seeing their portfolio online and getting some initial pricing I was very happy, compared with other quotes I got. Francesca was brilliant, we had a Skype call and she talked through the options, what we would like and what her recommendation was. Suffice to say we got exactly what we wanted at a very good price. Francesca came over to Petritoli from Rome and was at the wedding and reception all day snapping away. The resulting pictures are amazing and every single person has commented on how it was like being back at the wedding when they saw the pictures. She managed to capture the atmosphere, enjoyment and feel of the day so perfectly. I honestly could not be happier. I would have absolutely no hesitation in recommending Framelines to anyone. If you need a wedding photographer then Framelines are definately for you!

Cecilia

Married on 05/20/2018

Sono stati fantastici. Hanno saputo interpretare perfettamente le nostre richieste! Sempre disponibili e attenti. Assolutamente consigliato! Un ringraziamento particolare a Francesca!

Framelines Wedding Photographers's reply:

Cecilia, grazie infinite per questa belle parole, siamo stati felicissimi di documentare il vostro giorno più importante. Siete stati veramente una coppia intensa e ricca di emozioni, grazie di cuore a voi! Un abbraccio forte ! Grazie Grazie Grazie!

Hillary

Married on 05/20/2018

My husband and I were blessed to have The Framelines team take both our engagement photos and wedding photos in Ravello. Francesco, Francesca and Giuseppe are not just talented but are wonderful people as well. They went above and beyond to provide such a beautiful experience. All of our photos are amazing. We continue to get compliments daily about how the photos could be in magazines! The Framelines team are top notch professionals while making you feel like you're working with friends you've known for years! We were truly blessed to be provided the recommendation from or wedding planner to work with them. We now have beautiful photos we will cherish forever and will always hold a special place in our heart for this dynamic team! Thank you Framelines!

Framelines Wedding Photographers's reply:

Thank you HIllary and Derrick from the bottom of our hearts! You are a couple that we could not and do not want to forget. Thank to the instant positive feeling we have worked as we knew you since many years. You give us the opportunity to capture your day with an in-depth look bringing out your authentic emotions. Grazie Grazie Grazie and we hope to see you soon in Italy! Big hugs!

Mia

Married on 05/05/2018

Super cool photographers based in Rome, who can travel anywhere. They are a lovely couple and really knew how to capture the most important moments in our wedding. They responded immediately and knew how to accommodate all my requests. They even went the extra mile to make sure that we had enough coverage and didn't bother about going a little over time. This because it is clear that they LOVE what they do and want to do it at their BEST! Thank you so much Francesca and Francesco!!

Framelines Wedding Photographers's reply:

Thank you so much Mia for your positive note, it has been truly a pleasure meeting you and George! Your wedding has been a waterfall of love and happiness! Thank you so much for being so kind and lovely! We will keep you forever on our hearts!

Artur

Married on 04/21/2018

I We were looking for photograpger to make photos from our small wedding in Rome. Fortunately we came across a Framelines 
Francesca supported us a lot during the photo session and gave us a many tips which resulted beautiful photos of our wedding and outdoor photo session. Thank you!
I would like to reccomend Framelines from the bottom of my heart!

Framelines Wedding Photographers's reply:

Thank you dear Artur and Emily for this lovely note! It was a pleasure and an honor meeting you =) Thank you and see you soon! Big hugs from Rome!

Stephanie

Married on 04/04/2018

We cannot thank Francesca and Francesco enough for their work, their love and their friendship throughout our whole wedding experience. From the start, we knew that one thing we really wanted to make sure we got perfect was the photographer. Luckily with Framelines we found an amazingly professional, personable duo that knew everything we wanted and beyond. Francesca's initial email to us stood out as no one else had bothered to ask about the details of the actual wedding day, or any questions about us, they were just interested in the payment and contract. Her emails were prompt, personal and friendly. We immediately knew we had found our photographer. Francesca and Francesco are a wonderful couple who made us feel completely comfortable and at ease from the moment we met them. Receiving our online photo gallery was quicker than we expected, allowing us to relive our magical day soon after. The actual wedding day was a blur and the one thing I love about photos is how they can transport you back to that moment. Looking back through our wedding photos, I was brought to tears (happy tears!) reliving the events - both posed and natural! Francesca and Francesco conveyed through their work exactly the feelings we wanted to feel when we look back at these photos in the months and years to come. The photos were exactly what we wanted, whilst also showing a wonderful individuality that echoes Francesca and Francesco's style. Thank you, thank you, thank you! We look forward to meeting you again in Italy, Ciao! :-)


Framelines Wedding Photographers's reply:

Stephanie & Tim ,
We took a while to answer because this is not a review this is a memorable letter very touching and deep. Thank you for find the time to write this lovely words=) For us has been a pleasure and a honor meeting a couple as you are , surrounded by family and friends who LOVE you from the bottom of their hearts. It is not a surprise, you and Tim are lovely, kind, polite, gentle, classy , in love and Positive. If you give positive energy away, it's yours. And , even if we stay just few days together, we immediately understand you do it every single day. Thank you because you really have been a memorable couple and thanks for this note, you made our day, it has been like a fresh spring air from the window. Thank you and I'm sure we'll see soon you have a piece of heart in Italy now =)! A big big hug and thanks again!

Giovanna

Married on 01/28/2018

Dei veri professionisti. Bravissimi e insostituibili. Grazie!

Framelines Wedding Photographers's reply:

Grazie tante cara Giovanna e Adiol , siamo stati veramente felicissimi di conoscere due persone pure e genuine come voi ! A presto un abbraccio!

Zeina

Married on 10/20/2017

No matter what i say it wont be enough to describe how incredible was our experience with Framelines team!
Francesco and Francesca were absolutely amazing! Working with them was an absolute pleasure.

Very professional and attentive to details, they captured every moment of that day in the most romantic, genuine and artistic way.

Warm, friendly and fun! We felt we were hanging out with friends who happened to be taking pictures :) That's how comfortable it was working with them.

And the results... An album that i will cherish forever, the story they tell is full of love, happiness and wonderful memories.

Thank you Francesca and Francesco from all my hear!

Highly highly highly recommended!

+ 3

photos

Framelines Wedding Photographers's reply:

Zeina and Marco you are truly the kind of couple we will never forget. Authentic, in love, positive and absolutely beautiful! We want to thank you form the bottom of our hearts for being such a special couple to us! This kind letter is precious for us, thank you so much <3

Graziana

Married on 10/07/2017

Honestly, I found really hard to briefly expose how Framelines completely meet our requests during our wedding day.
They performed a very high quality job sharing a professional but careful attitude, showing also the deep passion for photography which is fully reflected in the shoots delivered.
Good job guys, keep going!

xx


Framelines Wedding Photographers's reply:

Graziana, thank you so so much for this kind note ! We really wish you the best from life ! big big hug!

Nicole

Married on 09/03/2017

Ci siamo trovati benissimo insieme a Francesco&Francesca sin dal primo momento!
Ed è stato ancor più bello vedere come attraverso le loro foto hanno racchiuso il nostro giorno speciale <3

Framelines Wedding Photographers's reply:

Grazie Nicole e Simone , siete veraemnte due persone splendide! E' stato un piacere per noi =) Un abbraccio !
Fra&Fra

Kristina

Married on 08/04/2017

We made the best Choice!

I'm so glad that we chose to work with Francesca, Francesco and their great team for our wedding photography.
First of all their work is brilliant and secondly we really had a great chemistry which reflected in the photos.
They have been very accommodating and very helpful regarding the whole process.
They even jumped a gate, on our wedding day to ensure that we got the right spectacular shots! Anyone looking for wedding photographers these are definitely the right choice! You won't regret it!!! Trust me :)))

Super well done! 10/10 for us! Keep up the great work! Kristina & Jan XXXX

P.S. Come and see us in Malta Baci XX

+ 4

photos

Framelines Wedding Photographers's reply:

Kristina and Jan thank you so so much, we really appreciate it =) You have been such an adorable couple <3 for sure we will come visit you in Malta =)baci baci

Gemma

Married on 07/05/2017

If you're looking for the perfect wedding photographer in Italy then look no further than Framelines. Francesca and Francesco worked tirelessly at our recent wedding in Ravello, taking hundreds of shots. Both photographers were great fun and made the guests feel at ease, taking many of the pictures in a natural setting. The finished article is truly outstanding! We love our photos, as do our family and friends. Thanks for helping to make our day so special and providing us with many happy memories.

Framelines Wedding Photographers's reply:

Gemma and Dean , than you sooooo much for your lovely review, we really appreciated! YOu have been amazing as well and we have worked in complete harmony with you and your guests! Thank you soo much ! We heartly wish you the best life together!

Christin

Married on 06/24/2017

Words cannot express how talented Francesco and Francesca are - they were able to capture the most beautiful moments of our wedding day. Their style and keen eye for detail is impeccable and my husband and I are forever grateful for their work and their ability to capture our love story.

Fra and Fra were so easy to work with and their level of professionalism was impeccable. Despite the fact that we live in two different countries, Fra and Fra were able to make us feel completely at ease from the moment we met them. Francesco and Francesca are truly talented which is reflected in each of the photos; we will cherish these photos and memories for a lifetime.



Framelines Wedding Photographers's reply:

Thank you so much Christin for the lovely review on Wedding Wire =) we really appreciate that you find a moment to write these lovely words for us! YOu are Super!

Thank you from the bottom of our heart! <3

Lorenzo M.

Married on 06/01/2017

Highly recommended - professional, passionate and a true pleasure to work with

We cannot recommend Francesca and Francesco from Framelines enough. When it comes to the most special day in your life, you want to make sure you can keep these unique memories with you forever. And finding the right photographers to capture and preserve these moments is such an incredible responsibility... you only have one chance, and if you get it wrong... those moment are lost forever. So how do you select the right photographers? They need to be competent, they need to have the right cameras, lenses and lights, they need to understand what is special to you, they need an artistic soul, they need to be responsible, they need to really know what they are doing, they need to be there for you before, during and after the wedding. And, more importantly, they need to have passion. Francesca and Francesco not only have all these qualities, but they are fantastic persons who will truly let you enjoy such a special day knowing that you are in safe hands. Having had the pleasure to have them at our wedding also meant finding two new friends, and we will always be grateful for everything you have done for us! With love, Lorenzo & Simona

Framelines Wedding Photographers's reply:

Grazie Lorenzo and Simona, thank you so much for yours authentic review. Reading this words after two years it is such an honor for us, it really means we were able to document unforgettable memories and that your photos will really lasts forever.
What is more, the professional relationship flows into friendship and we are really greatful for that. We wish you the most authentic love ever and we'll see soon in London!

Laura

Married on 04/23/2017

Conosco Framelines dal 2012 e mi avevano colpito così tanto per lo stile originale ed elegante che non ho esitato a sceglierli per il servizio fotografico matrimoniale. Sono dei professionisti eccezionali, puntuali, precisi e capaci di immortalare ogni dettaglio prezioso con spontaneità e naturalezza, rendendo vivo il ricordo del matrimonio e di tutti i suoi particolari dai preparativi, alla cerimonia e al ricevimento con una qualità di immagini che contraddistingue la loro bravura e la loro passione per il lavoro. Li sceglierei all' infinito...

Framelines Wedding Photographers's reply:

Grazie mille Laura e Fabio, siete stati non solo una coppia affiatata allegra e vera, siete due persone meravigliose e sopratutto di cuore =) Grazie infinite per queste splendide parole =)

Wenda

Married on 09/26/2016

Assolutamente professionali. Ci siamo trovati bene in ogni momento del servizio (prima, durante e dopo il matrimonio). Il risultato finale è stato sicuramente super!

Framelines Wedding Photographers's reply:

Grazie mille cari Wenda ed Emilio! Siete stati meravigliosi! Grazie mille per averci dato l'oppurtunità di documentare il vostro matrimonio. Ci siamo sentiti veramente partecipi del vostro evento, Grazie di cuore

Sara

Married on 07/09/2016

Francesca and her partners work with high professional standars, they are very friendly and kind.
They made a great wedding photo shoot .

Grande professionalità, cortesia, disponibilità. Francesca ed i suoi collaboratori hanno realizzato un servizio fantastico, rendendo i nostri ricordi indimenticabili.

Framelines Wedding Photographers's reply:

Sara, thank you so much! We have been honored to be part of your special day! =)

Simone

Married on 07/02/2016

Great people, excellent service.

Framelines Wedding Photographers's reply:

Simone and Ben thank you so much ! We really appreciated your kindness and the warm atmosphere, more than photographers we felt like guests !Thank you so much!Big hugs

Edith

Married on 05/21/2016

Francesco provided my wife and I with a fantastic photo shoot experience and a phenomenal set of photos from our evening photo shoot at the Spanish Steps and Borghese Gardens in Rome. He was prompt, courteous, and professional, but most of all was creative and talented enough to help us get the type of photos that will make our trip an unforgettable experience. We could not have asked for a better experience and result and would gladly use his services again or recommend him to a friend.

Framelines Wedding Photographers's reply:

Thank you so so much for the lovely words ! It was a pleasure document your stay in Rome. Grazie Grazie Grazie again for the feedback! Can't wait to see you back in Italy =)

Rob

Married on 05/12/2016

I cannot speak more highly of the service we received. Both Francesco and Francesca were amazing, it felt like they did all they could to make sure we had the best photos for our one off event. They stayed beyond their recommended time just to make sure they did the best job they could and never made us feel like they were being inconvenienced. We think they are truly beautiful people who are also professionals at what they do.

Framelines Wedding Photographers's reply:

Rob and Emma, forever we will think about your super wedding in Sorrento! We are more than happy to capture your emotion ! We will meet Down Under =) big hugs!
Are you interested?
Send a message