322 Reviews
Recommended by 91% of couples
Quality of service

4.6 out of 5 rating

Average response time

4.5 out of 5 rating

Professionalism

4.6 out of 5 rating

Value

4.6 out of 5 rating

Flexibility

4.4 out of 5 rating
26 User photos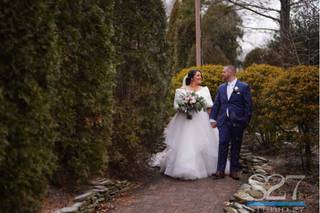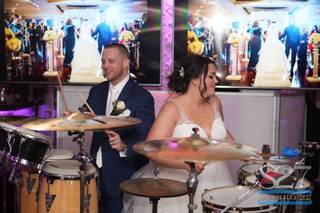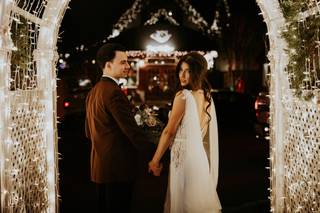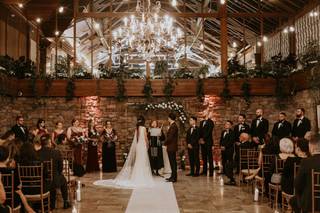 + 22

photos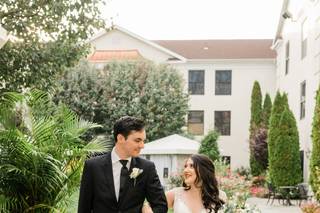 Ken P.

Married on 10/23/2022

Fox Hollow Wedding

My daughter Danielle's wedding was held there yesterday (10/23/22), and I must say that it was fantastic.
The Venus was beautiful (as advertised), the food was outstanding and the service from the entire staff was impeccable - from Josh, our Maitre'd to our Bridal Assistant, to Hilary & David as well as every single server, bartender and everyone in-between.
Our guests all told us that they had a fabulous time.
I would recommend the Fox Hollow to anyone looking to book any event!
Thank you to the entire team.
🙂

Lea H.

Married on 08/20/2022

Outstanding! Best day ever

I can't say enough good things about this venue! From the second we set foot into the venue until the moment we left everything was just outstanding! The food, the atmosphere and the staff was simply amazing!
The biggest shout-out goes to Carlos and Sofia tho! They really made the whole wedding a smooth and great experience and we're able to make sure We enjoyed every moment of it! I'm a little speechless because I can't even express how these two really contributed a HUGE CHUNK to our unforgettable day. We couldn't be more happy and couldn't have done it without them and all the other staff! Our phones are getting bombarded with compliments about the night! We had a BLAST! Everything was smooth sailing and we felt well taken care of. Sofia Never left my side and was right there when I needed something and Carlos was the biggest sweetheart and simply phenomenal! I already knew that the wedding is gonna be outstanding but you guys really made exceeded my expectations! It was simply outstanding!! I could go on and on raving about our experience with you guys but It'd be a never ending email! We are so so so happy that we chose you guys for our big day and simply wanna say THANK YOU to everybody who was involved, making this the most unforgettable night of our lives!

Kaitlyn M.

Married on 08/06/2022

Planned Perfect Small Wedding in Three Months

My husband and I needed to plan our wedding in three months before moving out of state. We struggled to find a venue that would host our 30 person wedding especially on such short notice. When we called, we were told that the wedding could be hosted through their restaurant, The Volpe. After meeting with the restaurant manager Nicole, we were able tour the possible event rooms, choose a date, and get a price estimate. She was constantly working with us, trying to get us to have the best wedding we could, regardless of circumstance. Nicole went above and beyond for us, coordinating our entire wedding start to finish while managing The Volpe. She had helped us pick out all of our vendors, including our DJ, officiant, photographer, and florist--the latter was set up just over a week before the wedding. The event itself was flawless, and special accommodations were instantly made when necessary or asked. Nicole was always professional, charismatic, quick on her feet, and extremely kind. We were able to fully enjoy our wedding day without stress thanks to the wonderful staff at the Fox Hollow.

Are you interested?

Send a message

Muqadas

Married on 06/24/2022

Excellent venue, phenomenal service

Extremely attentive staff and amazing food. Megan was the best bridal attendant anyone could ever hope for.

Jackie K.

Married on 03/12/2022

You are in GREAT hands with the Fox!

Fox Hollow- Garden Terrace Room
Fox hollow knows how to have a wedding! We booked in March 2018 for April 2020 and they were amazing during the booking process. When we needed to push the date back, and back, and back they were happy to accommodate us. I know some people had issues with them when it came time to postpone but we were very happy with our experience. We booked our wedding with David Taylor and worked with Hilary throughout on all of the details. Samir was our Maitre D' and Noelia was our bridal attendant. These two were AMAZING made our night so perfect every step of the way. They met us at the hotel and made sure we had help bringing everything over to the venue. It was freezing when we were taking photos and they stayed outside with us to make sure we were warmed up in between photos. They have everything down to a science and made sure the night flowed exactly how we wanted it to.



Taylor M.

Married on 01/08/2022

Amazing! We met with james who was so professional and thorough!

We loved everything from start to finish. The menu looks fabulous and the Somerley room is gorgeous!

Carol C.

Married on 11/01/2021

Amazing place to have your wedding!

Our daughters both married this spring. One on April 18, 2021 in the Spring Room and one on May 23, 2021 in the Somerly. We felt like we were in two completely different venues. Each room is incredibly beautiful and different. We were treated like royalty in the planning stages and all the way through the weddings. Josh was our maitre de both times. He was most attentive and accommodating. He anticipated our every need. The grounds are beautiful and the food was amazing. Even if there is another wedding being held at the same time you never know it. They are excellent at making you feel you are the only wedding happening at that time. Our guests had a memorable experience! Thank you to the Fox Hollow for making our daughter's weddings everything we could have imagined!

Alexandra O.

Married on 10/24/2021

Best Night Ever

We had the most amazing time at our wedding! Fox hollow handled postponing really well and it was a smooth transition for us! After such a long wait everything came together so well! Couldn't say enough great things about staying at the hotel. Carlos our matridee was amazing! He handled everything for us and it came out beautiful and he is such a nice guy! The bridal attendant was fantastic and the food was amazing too! We are so happy we went with fox hollow! It was an amazing night!

Kostantinos M.

Married on 09/18/2021

Fox Hollow gave us the perfect wedding reception!

We booked Fox Hollow over 2 years in advance, we have been dealing with them for a long time and all through the adventure of Covid, the entire time they have kept us excited and never let us worry. Samir, Carlos and Sophia are just incredible. Samir understood exactly what we wanted and filled in all the blanks for things we were unsure of. Carlos was not even our Maitre D, during the week of drop off he was always available and after he finished his party, he checked in on us and even hunted down a few things we needed, all off the clock!! I had no idea what a bridal attendant was and now after meeting Sophia, my expectations are sky high. She kept us from going crazy and when we might have been to shy to ask for something she insisted that she could and would do anything needed. The room was beautiful, the food was fantastic and the people are the best! Having the hotel next door has spoiled us for all other people's events now.

Gomes W.

Married on 09/10/2021

Excellent experience had my wedding last night in the winter garden room

My wedding was extremely wonderful… my maitre D" Carlos " was extremely hands on and excellent service… and my bridal attendant " sophie " was amazing love the two of these hard workers I would definitely request them if you decide to choose fox hollow.. food was delicious no complaints… my Djs who were the best ever you should consider… very fun n great music DJ Serg entertainment mamaroneck ave , white plains NY and photographers Alfonso photography mamaroneck ave , white plains ny .. I just wanted to let everyone know that I had the best experience .. grounds were beautiful for pictures beautiful gardens, bride, waterfall
, gazebo.. these aren't my professional shots yet but once I get my proofs I know they're going to be beautiful "Silvio" from Alfonso photography was amazing and made u feel extremely comfortable

+ 4

photos

C Cohen

Married on 06/26/2021

Great Bridal Shower at the Fox Hollow

I booked my daughter's bridal shower at the Fox Hollow, the Garden Terrace room, pre-COVID. She wanted an outdoor space and dancing. They were AMAZING!!!! No issues in rebooking a date, they didn't change my contract to require more money, and, many guests were uncomfortable coming to an event and Fox Hollow kindly reduced my minimum. My maitre'd was Matt and he was INCREDIBLY PATIENT and had a CAN DO ATTITUDE with the decorations, climbing on a ladder to hang various banners! The room looked spectacular, as a result of the decorations we had and Matt's ideas and help! The food was delicious, cooked on point, and I received numerous texts the next day how amazing everything was! It was perfect!!!!! My daughter can't stop thanking me for "the most amazing day she's ever had" and "her dream come true for her bridal shower". It didn't feel like other events were going on, as this area was totally private with an AMAZING outdoor space. I had one issue having nothing to do with Fox Hollow and Hilary at Fox Hollow took care of it! They are THE MOST Professional, Caring and Accommodating service provider I've dealt with. THANK YOU Matt & Hilary.
Best Regards,
Cheryl

Samantha R.

Married on 06/06/2021

Beautiful place, wonderful staff, quick responses

The fox hollow was the first place we saw, we then compared everything to it and how wonderful it looked for our style and taste, we picked the Somerley room because it has a rustic feel to it but it is also modern so it got both of our top categories for a venue to have

Erin D.

Married on 04/23/2021

The Perfect Day

I had my wedding at the Fox Hollow in the Winter Garden room on 4/23/21. We booked before COVID, and we fell in love immediately with this venue, as there is truly nothing like this one on Long Island. Planning the details closer to the date with Hilary, the event coordinator, was a smooth ride. She answered all of our questions and kept us up to to date to the best of her ability during all of the unprecedented circumstances of the pandemic. Fast forward to the week of the wedding, Samir, our maitre d truly went above and beyond for us. I always heard great things about Samir, but I will never be able to put into words just how incredible he is. His passion and attention to detail is truly unmatched. He and my wonderful bridal attendant, Noelia, were 10 steps ahead of me the entire day. My veil blew off into a pond and without me even knowing, they had it dried and fixed for me within 15 minutes. They handle every "hiccup" with the most unbelievable calm, relaxed manner, with a smile on their face the whole time. Any request I had was not a problem and the Samir/Noelia duo never made me feel like I was a burden for anything I needed that day. I truly believe I owe my perfect wedding day to them and I am so grateful I chose the Fox Hollow for my big day. Thank you Samir & Noelia!!!

Casey B.

Married on 04/03/2021

Made our dreams a reality

Fox Hollow actually made all of our wedding dreams a reality! Of course the grounds and the room (we got married in the Somerley) are beautiful, but it's the staff that sealed the deal for us. From the moment we booked (pre-COVID), throughout the planning, to the big day, everyone was wonderful! The food is so good and they have tons of options for menu upgrades, which all of our guests loved. Everyone there genuinely seemed like they wanted us to have the time of our lives, and they delivered! Was never a bride who wanted a "typical wedding venue" but the Fox Hollow is absolutely incredible!

Ashley C.

Married on 03/27/2021

Perfect Day!

I finally had my wedding celebration a few weeks ago after having to postpone it a year due to the pandemic. Throughout the entire planning period (first for a 2020 wedding and then for a 2021 wedding), the staff at the Fox Hollow were nothing but kind and extremely helpful. Hilary, the Event Coordinator, always made herself available to answer my questions and answered my many, many emails in record time. The week before the wedding, Matt the Maitre D' was warm and gracious and could sense how much of a control freak I was when we were discussing the final arrangements. He assured me I had nothing to worry about, and that he would make sure the day went smoothly. Boy, was he right! I have ZERO complaints about my wedding day and this is thanks to Matt! He made sure everything went as planned and he did not make any decision without making sure I was okay with it. I so appreciated this! I also need to mention Ana, my bridal attendant, who was the most incredible help! I didn't even know I needed a bridal attendant, but I can't imagine what my day would have been like without her. From an hour before I walked down the aisle until an hour and a half after the reception was over, she never let me out of her sight, and she was the sweetest! She did everything from bustling my dress for the reception to going on a mad search for my car keys! She gave us TONS of leftovers to take with us to the hotel from cocktail hour and the reception. I'm so grateful for her! My guests told me that the waiting staff was so nice to them as well. Whoever is training these people in customer service is doing a GREAT job! My guests also raved about the food calling it "delicious and abundant!" I stayed at the Inn at the Fox Hollow for the weekend and the hotel was beautiful - immaculate and great food for both meals I had there (breakfast and dinner). After the wedding celebration, we were greeted in our room by a beautiful display of champagne, rose petals and chocolates. Finally, they followed all the New York State protocols regarding COVID regulations and made sure guests were safe. If you are looking for a place to have your wedding, stop searching and book this place!

Courtney F.

Married on 11/08/2020

Fox Hollow Winter Garden Nov 2021

Let me first start off by saying I'm a Covid Bride who had to change her wedding from last year. That being said I thought the Fox Hollow was great about helping me move everything. As long as you're a Bride who's on top of everything, especially checking emails, you're fine. That how I always communicated with them, specifically Hilary, up until our final appointments.

The day of was amazing beyond words. Our Maitre' D was Arthur and he was very on it. Always checking and double checking. Extremely organized. One of our champagne flutes broke the morning he was setting up and he went out and bought us another one, which he definitely did not have to do, and we appreciated it so much! However, the real star is Sophia my Bridal attendant. She deserves more than 5 stars. From the moment I was taking pictures outside (and a little cold) she came right over to me and helped me with my dress and asked me if I needed a warm beverage. She was so easy to talk to and so unbelievably helpful the entire day. I can't thank her enough she made my day so wonderful.

Everything was set up exactly how we wanted from the ceremony, to our own handmade centerpieces. The food was amazing, and they made sure we ate some of it and even packed us up some at the end of the night. Sophia wrote us very cute notes on each box. Have I mentioned she's the best?

You can't go wrong choosing the Fox Hollow. The entire team was very professional and helpful. I had absolutely nothing to worry about :)



Jessica K.

Married on 09/18/2020

Can't wait

We booked our wedding at the Fox Hollow for September 2020. We had such a great experience with the staff. They are all so welcoming and the grounds are beautiful! We can't wait to start our forever!!!

Lisa F.

Married on 07/14/2020

The Fox Hollow Made My Dream Come TRUE!

I am so thankful for Mike M. and the whole Fox Hollow family! Planning a wedding is not for the faint of heart, especially during a pandemic, but Mike M., Hilary, Noellia & Samir literally made our vision come to life. I am so glad I chose The Fox Hollow and that they were able to make my dream wedding come true on July 14, 2020! I'll see you on my one month anniversary :)

Concetta

Married on 03/06/2020

Kind Reservation Desk

I would like to comment on their wonderful customer service. I spoke with Melissa today in regards to booking 2 rooms for the night before my upcoming wedding. I had many questions and 2 rooms to book and she was so informative and kind, I felt bad keeping her on the phone for so long but she never made me feel like I was bothering her. Thank you for your patience, we can not wait to stay at your hotel.

Nicole

Married on 02/08/2020

Absolutely perfect

From the first time stepping into this venue everything was just perfect and so easy. All the staff was professional and considerate. Any time we reached out to someone they got right back to us. They anticipated our needs and made our dream come to life. Not one person had a single bad thing to say. We would recommend this venue to everyone. Our bridal assistant, Anna, and the Matre'd, Matt, were absolutely wonderful and took care of all the little details. Thank you for everything you did for us!

Meghan C.

Married on 10/19/2019

October 19, 2019

Our wedding was a dream come true and we have the wonderful staff of Fox Hollow to thank for that! We couldn't be happier about how our celebration went!

Rachel B.

Married on 10/06/2019

Everyone should have their wedding here!

THIS REVIEW IS ONLY FOR FOX HOLLOW CATERING:
The Fox Hollow was the first (and eventually last) venue my fiance and I visited. After exploring other venues, we compared them all to the Fox Hollow and knew the Fox Hollow was the venue for us.
We decided to have a Twilight wedding on a Sunday in October. Our wedding was absolutely magical. We knew that we were in good hands with the Fox Hollow, but our wedding day far exceeded our expectations, which were already so high. We had 125 guests in the Winter Garden Pavilion, which was the perfect amount. All the food at cocktail and reception was amazing quality - all of our guests enjoyed what they ordered. Guests also have TEN options to choose from for their main course, which is another treat the Fox Hollow has to offer.
As a bride, I felt like a celebrity the moment I walked onto the Fox Hollow grounds for my first look. Our Maitre D Matt and Bridal Attendants Kirsten and Ana were THE BEST. They were friendly, funny, attentive, and genuinely seem like kind human beings. My fiance and I wish we were friends with them in real life. Matt was very respectful of our wedding vision, while also making helpful suggestions of tiny tweaks to our decor and presentation. He kept us on schedule and made transitions from ceremony to cocktail to reception absolutely seamless. Kirsten and Ana were always one step ahead of me and my fiance. They were there with water before we even knew we needed it. It was amazing! As soon as the ceremony ended, they led us to the bridal suite and had a delicious cocktail hour spread for us. During the reception, they had our drinks of choice ready to go every time we sat down. Kirsten helped me with my dress in the bathroom, and both girls worked their magic on my dress by safety-pinning it in place after my bustle wouldn't stay!
Honestly, I can go on and on about my positive experience with the staff at the Fox Hollow. My parents also had a blast interacting with Matt and thought the service and quality of the Fox Hollow was superb. Our wedding was this past Sunday, and family and friends are still reaching out to us, commenting that this was the best wedding they have been to. Thank you to Matt, Kirsten, Ana, and the rest of the Fox Hollow Staff!

Amy K.

Married on 09/21/2019

Excellent!

The Fox Hollow is such a great venue for weddings! The grounds are beautiful. The staff are easy to talk to and professional. The food is amazing. The Winter Garden Pavilion is truly spectacular. We couldn't have been happier! I highly recommend this venue.

Ashley L.

Married on 09/19/2019

Great Venue

Venue is gorgeous and they are very responsive and attentive to the needs of the bride. Always available to answer questions. Takes the stress away from their clients.

Danielle F.

Married on 09/18/2019

A Magical orchestra!!

Professional and Attentiveness in abundance.
We definitely received beyond what we imagined.
Our guest raved on the ambience and the delectable food. Magical and Professional the crew did an seamless orchestrated job.
Arthur was the maestro of the night, Spasibo , and Christen blended quite in the family .
We nicknamed her, with her okay, as "Ninja" wonderful work.. cheers!!
Two Lightsabers up!!
Mr&Mrs Johnson.
Are you interested?
Send a message