42 Reviews
Recommended by 96% of couples
Quality of service

4.8 out of 5 rating

Average response time

4.9 out of 5 rating

Professionalism

4.8 out of 5 rating

Value

4.7 out of 5 rating

Flexibility

4.6 out of 5 rating
28 User photos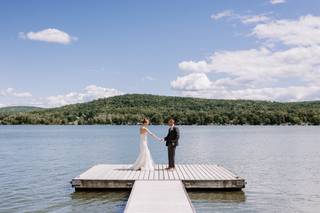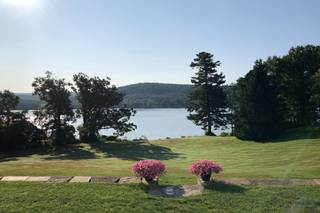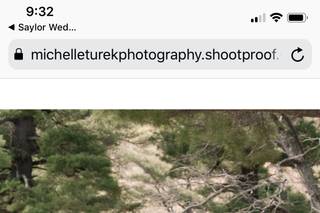 + 24

photos
Lori

Married on 06/01/2020

Absolutely Perfect

We had a small wedding at the Fontainebleau in early August. While we were anxious about keeping everyone safe throughout, I can honestly say that our wedding was perfect—in large part because of the Fontainebleau's beautiful grounds and because of Terri and John's support, flexibility, creativity, and experience. Our wedding would not have been as beautiful, as meaningful, and as fun—all while observing social distancing, mask-wearing, the no dance floor regulations, etc. for COVID—had it not been for Terri, John, and their stunning Inn.
If you are hoping to go forward with your wedding during COVID, this is the place to do it (and also during non-COVID times too, of course!). The lakeside setting feels like a movie set, and the elegant simplicity of the Inn is comforting while also making for a stunning backdrop for photos. Everything can be done outside here: the lawn offered us ample space to spread out during the ceremony and during the reception; the covered patio offered enough space to socially distance a group of 30-odd guests. The Inn was a respite from the anxiety of the world, and it offered us a chance, as immediate family (after quarantining beforehand!), to gather together for a few days to celebrate our wedding but also the company of each other. We're far enough out now from the wedding to know that we were able to keep everyone safe thanks to the ample outdoor space offered at the Fontainebleau.
I wish I could adequately capture the amount of appreciation, admiration, and gratitude that I have for Terri and John. Terri was with me every step of the way—from the moment things looked bad due to COVID, to the postponement of our initial wedding day, to the rescheduling, to figuring out how to meet regulations and keep everyone safe. I truly could not have done this without her continuous willingness to field questions and offer suggestions.
In sum, I am so glad that we celebrated our wedding at the Fontainebleau. If you are planning or hoping to go forward with your wedding during COVID, my advice to you is to be flexible, be kind, be laid back, and to be grateful for any wedding you can squeak out during this time. With that approach and by being at the Fontainebleau, you will have an absolutely stunning, memorable, dream-like wedding—even with masks, hand sanitizer, social distance, and 30 or so people.
I know that my husband and I will be back to stay at the Inn at some point (hopefully soon!), and many of our family expressed the same sentiment. It is such a special place that is run by two of the most kind and beautifully human people that I have ever met. We are so happy that the Fontainebleau, Terri, and John were a part of our wedding.

Liz H.

Married on 09/28/2019

An Absolute Dream

Stop reading this and book the Fontainebleau Inn for your wedding! I cannot say enough about how amazing this venue is! It is kind of in the middle of nowhere which only adds to its magic. With 7 guest rooms onsite we were able to stay with our entire wedding party which made the weekend that much more fun. There is also a bridal suite for getting ready the morning of. It was so convenient to have our entire day take place in the same location. The Inn itself is absolutely beautiful plus there is the lake and access to the woods which was ideal for photos. Terri & John were super nice and helpful and the daily breakfasts were delicious! We love this place so much and hope to go back for our anniversary next year! Thank you Terri & John for helping make 9/28/19 the happiest day of our lives!

Brenda H.

Married on 08/17/2019

Beautiful venue

I can not say enough positive things about this venue! The professionalism is beyond reproach. The venue is breathtaking. Terry and John are great to work with and make every little detail of your day go smoothly.

Are you interested?

Send a message

Lauren

Married on 08/10/2019

Extraordinary

This location, venue, and services provided were beyond any of our wildest expectations. From day one, Terri and John are helpful, professional, and easy to work with and have a seamless process to make weddings happen perfectly! We were able to relax with our family and have the dreamiest wedding. We've received countless compliments on the venue and it's truly a hidden gem! From the amazing homemade breakfasts to the intricate details in each room, this venue is the best!!

Terance W.

Married on 07/13/2019

Wonderful venue and people!

Our wedding at the Fontainebleau Inn was everything we could have hoped for. From the beginning of the planning stages, Terri and John were always responsive to any of our correspondences and reliably helpful in putting together our weekend. From the moment we arrived at the Inn we really felt at home, which was so important in helping us just relax and enjoy ourselves. The breakfasts every morning were delicious! The setting on the day of our wedding was incredible, and our guests kept asking us how we found such a beautiful venue. I hope we get invited to a wedding at the Inn sometime in the future so we can enjoy it all over again!

Maria C.

Married on 06/22/2019

Magical setting + expert management = worry-free wedding

The Fontainebleau is an exceptionally beautiful setting. The house is warm and welcoming, and the grounds are impeccably groomed, with imposing white pines and a huge lawn sloping down to Cayuta Lake. Terri and John are so experienced that they've thought of everything. Because of their longstanding relationships with local vendors, everything just works without a hitch and there are no unexpected issues. My son was recently married there and we couldn't have been more pleased with the whole experience, from start to finish.

Rachel

Married on 05/18/2019

Couldn't have imagined our wedding anywhere else..

The Fontainebleau Inn was an absolute dream. It truly is the most beautiful setting for a wedding. We had a majority of our guests traveling from out of town and seeing the Finger Lakes for the first time. They were blown away by the Fontainebleau's beauty and everyone had a blast. Terri and John were incredible to work with. From day 1, they were always available to respond to questions we had leading up to the wedding. Their staff were such a great help in the setup and breakdown of our decor which took away a ton of our stress! For those staying at the Inn for their wedding weekend, be ready for some delicious breakfast and the most beautiful view to wake up to!

Becky

Married on 09/22/2018

I can't recommend this place highly enough. The wedding we had here was beyond my wildest dreams. If you want to have an easy--and even fun!--wedding planning process, go with the Fontainebleau. John and Terri make everything go smoothly and give such helpful advice about anything you might need, based on their years of experience. They're also tremendously professional, efficient, and kind people. We never doubted the day was going to go well because we worked with John and Terri's suggested florists and caterers, who were used to putting on weddings at the venue and communicating with John and Terri. Apparently, there was even some difficulty with our chuppah the day of, but we never even had to stress about it, because it got solved without us ever having to get involved! You really get to relax and spend time with family and friends on the day of because you know the venue is taking care of everything.

The Inn is also a very comfortable place to stay, with old-school charm, immaculate grounds, and modern amenities. And, everyone was a big fan of Terri's breakfast spreads.

Based on what I saw while researching venues, and also based on our experience, the Fontainebleau Inn is the best and most beautiful place to have a wedding in the Finger Lakes area. You can't go wrong here.

Paloma

Married on 08/25/2018

The Fontainebleau is the perfect place for a mid-size wedding in the Finger Lakes. Terri and John are super easy to work with, are highly responsive both leading up to the wedding and during the event, and are incredibly kind and accommodating. They are pros at what they do. Highly recommended for the value and quality of service.

Amelia

Married on 08/18/2018

I got married at Fontainebleau Inn on 8/18/18. The wedding and the whole weekend there was just beautiful and perfect. Terri was super helpful through the whole planning process. She responded to emails within a day or two and was very accommodating to everything we wanted. We stayed at the inn Friday and Saturday night with our parents and siblings. Breakfast both mornings was delicious and it was so relaxing and nice to just be there with family. We had our rehearsal dinner on the patio Friday night and Terri and John were cool with letting us do what we wanted with that. We had Moe's and Ben and Jerry's cater and it turned out really nice. The kids loved it and had so much fun playing in the yard (rolling down the hill) the whole night. Our ceremony Saturday was down by the lake and it was so beautiful. Terri and John were helpful to us and our vendors throughout the day. We had 160 guests and it was a little tight, but with some tables set up outside it worked out fine. We had few complaints. The ceremony chairs were picked up and loaded onto a trailer immediately after our ceremony while we were still taking pictures down there, which was a little awkward. Also, they were pretty strict later in the night- definitely no shots served, they asked people not to chug drinks, and they asked our DJ to turn the bass down at like 9:00. We were respectful and so were they, so we did not have any issues and still had a super fun night. All in all we had such an amazing weekend! We spent a lot of money, but I think it was worth it. The price I listed included rehearsal dinner fees, all the inn rooms for the weekend, ceremony chairs, the portable amp system for the ceremony, the rental of the venue itself, having 1/2 the sides up on the patio (it rained Friday night), and all the alcohol costs for an open bar.

Solara

Married on 06/16/2018

After deciding to get married in the beautiful Finger Lakes region, my fiancé and I visited quite a few wedding venues in the area. Even in the middle of winter, when imagination was required, the Fontainebleau, a magical inn on Cayuta Lake, stood out. Throughout the year of planning we worked closely with Terri by email. She was always quick to respond and very organized and helpful. She provided vendor suggestions, as well as layout options for the reception room, alcohol options, timeline templates, etc.

We were lucky to stay at the inn with our families from Friday to Monday over our wedding weekend in June of 2018. John and Terri are fantastic hosts. They were so relaxed the entire time. They offered help when needed but otherwise gave us the freedom to enjoy the beautiful property as we wished. Terri's wonderful, hearty breakfasts for those of us staying at the inn were also superb.

We held a rehearsal BBQ dinner on Friday night on the inn's patio and the wedding itself on Saturday afternoon. The inn and the grounds were immaculate; all of our guests couldn't get over the stunning location. The day after the wedding we relaxed at the water's edge and swam in the lake, reminiscing about the joy and fun felt at the wedding.

On the wedding day itself, Terri and John ran the event seamlessly. They are true professionals. We didn't have to worry about a single thing. We utilized the salon room to get ready, the lawn for the ceremony, the stone patio for dancing and cocktail hour, and the elegant reception room for speeches and dinner. Terri listened to all of my ideas and requests and executed them perfectly, like serving perfect margaritas and mojitos on specific trays I brought. It was such a pleasure working with Terri and John from beginning to end. They are kind, supportive, and thoughtful individuals. We were truly sad to leave after such a magical few days but will cherish the memories of this incredible event for the rest of our lives.

+ 7

photos

Sasha

Married on 06/03/2018

We had heard good things about the Fontainebleau, and even though we knew we wanted to have our wedding ceremony at Cornell, it was 100% worth it to shuttle our guests there afterwards for our reception. The inn is absolutely gorgeous, both inside and out. Even though we had a little bit of rain, having the patio tent made sure that the party kept going, and we got a lot of compliments from the guests. Terri was great to work with, sending very detailed instructions as to what would be required and when in terms of planning, and also helping us with some decisions about the bar and table layouts. At the reception, all the staff were great and everything went totally smoothly. The rooms at the inn itself were also quite nice, and breakfast the next morning was delicious (loved the mini-quiches!). Overall it was a wonderful experience, and we recommend it wholeheartedly!

Irina

Married on 06/03/2018

We have just had our son's wedding at the Fontainebleau Inn. It is a very beautiful place with a stunning lake view. The whole inn setting and the inside decoration are very elegant. The place is well renovated and still has it's own character and charm. The owners Terri and John were extremely helpful. Terri responded timely to all our emails and questions. They run the place so well. They took care of every small detail before, during, and after the event. Their staff is amazing. We had a wonderful time. We did not need to worry about anything there, everything was taken care of. We had guests from all over the country and from Europe, and everyone was very happy and gave us a lot of compliments on the venue and the reception. We are very happy with the choice we made.

Molly

Married on 06/02/2018

We recently had our wedding at the Fontainebleau Inn and could not have imagined a better experience. Not only is the scenery amazing, the innkeepers, Terri and John, are a dream to work with! They provided us suggested vendors, were responsive to all our questions, and clearly know how to handle all the big and little things associated with a wedding. As part of the venue wedding package, we had all the bed and breakfast rooms in the inn for both Friday and Saturday night--the rooms are BEAUTIFUL and so comfortable and it was nice to not feel rushed to get to and from the venue because we were staying right there! Terri and John even made us delicious breakfast both mornings! They have a great salon room so brides and bridesmaids can have hair and makeup people come in and get them ready right on site. The dance floor is a tent covered patio so even if there was bad weather (which we were lucky not to have), you really don't need a backup plan. We had our ceremony at the Lawrence Chapel in the woods next door and most guests walked on the wooded path, but we also rented a golf cart to escort older folks and the bridal party. It could not have been an easier experience! I really cannot think of one bad thing about using Fontainebleau Inn for our wedding, other than the sometimes spotty cellphone coverage, but the wifi is great so it was no problem. It was perfect! Thank you John and Terri for all your hard work!

Abigail

Married on 10/15/2017

My fiancé and I got married at the Fontainebleau Inn last weekend, and we cannot recommend this venue enough! John and Terri were very responsive from the beginning, gave great advice as to what works best, while also letting us create the wedding of our dreams there. The grounds are beautiful, and we got so many great photos in the driveway, in the field, and down at the dock (my fav!). The banquet hall where we had dinner was just what I had envisioned, and the dance floor outside worked great. I had been slightly worried that the patio flooring would be a problem for people, but this was not the case. Everyone danced all night long! Our families stayed the night at the Inn and couldn't get over how nice the rooms were, and how convenient everything was. We are SO happy we chose the Inn for our wedding and can't recommend it enough!

+ 7

photos

Linda

Married on 10/07/2017

Our family could not have asked for a more beautiful place to have our daughter's wedding. The Inn is beautiful, the grounds are amazing and the owners are such a pleasure. The whole wedding party stayed the weekend and were truly treated exceptional. We have been blessed with an amazing memory. Would highly recommend this beautiful venue.

Melissa

Married on 07/23/2017

We were married in July 2017 at the Fontainebleau Inn in Alpine, New York. Honestly, words cannot fully express how much we loved our wedding at the Fontainebleau, however since this a review, we'll do our best! :)

First and most importantly, John and Terri were incredibly helpful, friendly and supportive. They helped us with planning and coordination prior to the wedding and then made sure the day of our wedding was absolutely spectacular. On top of that, the Fontainebleau is stunning! The lake is the perfect site for an outdoor wedding and the hall with its beautiful wood paneling and fireplace was perfect for our reception. In addition, our wedding party and family stayed at the Fontainebleau, which allowed us extra time to plan, hang out and just relax. We also have to mention the delicious homemade breakfasts Terri made every morning that were simply amazing! I would highly recommend the Fontainebleau to anyone planning a wedding!


Susan

Married on 10/08/2016

We couldn't have been happier with the Fontainebleau Inn. We had our wedding at the Inn on a Sunday in June 2017. Despite the hectic weekend for Terri and John (they had a wedding the day prior), they were calm and had everything ready to go when we arrived early Sunday afternoon. The Inn was spotless and the grounds were absolutely breathtaking. We needed very few decorations because the Inn and gardens are just so beautiful. All of our guests could not stop talking about how beautiful the venue was and how wonderful of a time they had.

I can't compliment Terri and John enough on how attentive they were throughout the entire process. They reached out to us throughout the year numerous times, to provide guidance and help us along with the planning process. On the day of the event, 30 minutes before the ceremony, they even quickly changed their plans and moved the entire setup of our ceremony from the top of the hill (under the tent) to the bottom of the hill, when miraculously the rain stopped! Wow – we were so impressed with their knowledge (they have weddings down to a science!), taste, and professionalism. We asked them for a few suggestions and they were spot-on with every single one (decorations, timing, flowers) – helping us to achieve the gorgeous (on a budget) wedding that we've always dreamed of.

In addition, we loved staying at the Inn. The rooms were spotless and the beds were so comfortable. It was so nice to just walk upstairs to our rooms after the wedding! We were so happy that we stayed an additional night with our families as well. It was so wonderful to have an extra day to enjoy the beauty of the Fontainebleau as well as the delicious breakfast that Terri cooks up in the morning!

Bridget

Married on 10/08/2016

The Fontainebleau Inn provided my husband and I with a wedding that we couldn't have dreamed of. Our wedding, as every couple always wishes, was truly the best night of our lives. From the day we stepped foot on the property and met John and Terri, we knew that everything about the venue was a perfect fit. John and Terri were patient, organized, supportive, professional, and informative throughout the entire planning process. They gave us fantastic suggestions for various venders which saved us a great deal of researching (since we are located about 2 hours away). They coordinated with our caterer, photographer, band, baker, and bus service so that everyone was informed on the schedule of the day. Throughout our wedding evening, they were there to make sure that everything was going as smoothly as it possibly could. What's unique about the Inn, is that there are rooms to stay right at the location. The rooms are spacious, with a beautiful view (lake and courtyard) and included everything (possibly more) than what you would get at a hotel (hairspray, combs, body wash, hair shampoo & conditioner, etc.). Terri and John know exactly how to welcome an engaged couple and their families during this exciting time. Upon asking our family members what they enjoyed most about their stay, they overwhelmingly agreed on the home cooked family breakfast in the large dining room. Saturday and Sunday morning, our families were provided the opportunity to enjoy a delicious, filling breakfast while having time to enjoy each other's company. A wedding weekend can be so busy and at times chaotic, so to have that time to all be gathered at the table, was irreplaceable. If you're looking for a wedding venue that treats your family, the engaged couple, and your guests like family, yet maintains the utmost level of professionalism, this is the venue for you and your significant other.

Eliza

Married on 10/01/2016

Go for a visit. Meet Terri & John. Soak up the grounds, the house, the view, the love Terri & John have for their home. We knew as soon as we drove down the driveway that this was the place for us. It felt like home.

Katelyn

Married on 07/23/2016

The Fontainebleau Inn was the perfect setting for our wedding. The grounds are beautiful, and the Inn has a gorgeous old-fashioned charm. Our guests were so happy to be there, and after our amazing weekend there, we are left with incredible memories and stunning photos of the Inn and lake.

Beyond that, John and Terri Van Soest at the Fontainebleau Inn are a wedding dream come true. We truly cannot say enough about how incredible they are to work with. They are so experienced, kind and truly helped organize our wedding day in a way that made it perfect. They think of everything, and take true pride in their property. They've also invested in many wedding extras (chairs, upgraded facilities) that you'd otherwise have to provide at many venues. We loved the ownership they took in our experience. For example, calling our shuttle drivers to specifically explain directions to their home, answering our phone calls or emails whenever we had an idea about an element we wanted to add to our day, or recommending their favorites from vendors to beers! They truly become the backbone of the entire experience.

If you are looking for a Finger Lakes wedding, seriously consider talking to John and Terri about the Fontainebleau Inn. You will not be disappointed!


Rachael

Married on 06/25/2016

The Fontainebleau Inn is the first and only venue we looked at for our wedding. Walking through the doors of the Inn we were immediately in love with the charm of the Inn and the location right on Cayuta Lake. John and Terri were great to work with for our June wedding in the Finger Lakes. The Inn itself is beyond beautiful and restored to its original glory. We were married at the Lawrence Chapel which is just a short walk through a wooded path from the Inn. Having all of our events in the same location and staying at the Inn for the weekend provided the intimate feel we were going for. John and Terri are true professionals and know what it takes for a wedding to run smoothly. After booking the venue we were given a "master list" of recommended vendors, table arrangements, bar list and so much more to help keep us organized through the planning process. Whenever we told our other vendors where the wedding was being held they were very excited to be working with John and Terri at the beautiful Fontainebleau Inn once again. If you are looking for an intimate setting right on the shores of the Finger Lakes this is the perfect spot.

Ashley

Married on 05/28/2016

I worked with Terri and John from the Fontainebleau Inn for my daughter's wedding. I got prompt responses, they were very accommodating with what we wanted for the wedding. The house and grounds are very well maintained. The Inns original architecture is well preserved and is very inviting. When you use this as your wedding venue, you can use their 6 bedrooms which is great as I had the bridal party and my husband and myself stay there. It gave us great time together to be in the same house. We had brought a wooden arch that my husband had made, shepherd hooks for flowers, candles and holders, name cards, wooden guest board to sign, cupcakes, cookies, pictures and all was easy to place around the Inn, plus Terri had suggestions on where items could go that would look nice. Being this was my first daughter getting married, it was nice to have help and advice, which Terri and John did, but they definitely were not pushy. We had the ceremony outside down by the lake and they told us to drive down to put the arch up and where the best angle would be for the ceremony. The wedding was on Saturday, and we had breakfast made for us Saturday and Sunday mornings both. The atmosphere is terrific, very inviting, friendly and with an antique flare, which I loved. The place is decorated so well yet has the amenities needed like private bathrooms for all the rooms and air conditioning. The staff also were friendly, helpful, cooperative and fun to talk with. I would highly recommend this venue for a romantic wedding or even a getaway for an anniversary. It is terrific!!! Several of the guests were also impressed and wanted to know how we found such a great venue.

I worked with Terri for more than a year ahead of our wedding. She was consistently responsive, friendly, and professional. She and John worked with every request I had and allowed me to have the wedding of my dreams on a realistic budget. The day of my wedding, I did not have to worry about anything as all the vendors worked directly with Terri.

The property is beautiful, with stunning grounds, a quaint chapel, and a beautiful event space. They only host one wedding a day (often only one in a weekend!) and nothing else occurs on the property which is very private and feels posh. Having my immediate family stay with me in the Bed and Breakfast allowed us valuable time together and a calm space to reconnect.

I cannot recommend The Fontainebleau Inn highly enough. It was the PERFECT location for our unforgettably special day.

Elizabeth

Married on 10/17/2015

If you can book the Fontainebleau Inn for your wedding, you should definitely do it! We were married there at the end of 2015 season and it couldn't have been more beautiful - the leaves were bright orange, red, green, and yellow, making for some incredible photographs on the grounds and in the woods between the Inn and Lawrence Chapel (we were married in the chapel and though you need to reserve that separately, John and Terri are very helpful at letting you know how to go about it; another big plus is the chapel is approved for Catholic ceremonies).
John and Terri provided tons of information that made everything very easy: floor plans for organizing the reception tables, including cocktail hour and band locations; great recommendations for local vendors - our florist (Plenty of Posies), caterer (Word of Mouth), photographer (Danielle Gerristen) and hair/makeup (Fresh) choices were all on their list and all excellent; and a questionnaire that allowed us to outline what we envisioned so that they could execute everything day-of without a hitch. We didn't have a wedding planner and truly didn't need one with John and Terri and their staff overseeing every detail.
Some other highlights - Terri is an incredible cook and everyone who stayed at the Inn were served wonderful breakfasts; John made sure we caught the best light for our group picture overlooking the lake; the Inn has so many lovely spots inside and out - kids can explore outside, couples can have a quiet conversation in the library... and all make for beautiful, unique pictures.
We had our cocktail hour and dance floor outside and even though it was a cold weekend, the tent kept the patio a nice temperature (a patio note - if you make it your dance floor, know that it is stone, so ladies may want to wear lower heels; or you could get a temporary floor put in; or you can put the dance floor inside - lots of good options).
John and Terri are true professionals, really lovely people, excellent hosts.
Are you interested?
Send a message