Reviews
5.0 out of 5 rating
Quality of service

5 out of 5 rating

Average response time

5 out of 5 rating

Professionalism

5 out of 5 rating

Value

5 out of 5 rating

Flexibility

5 out of 5 rating
100%
Recommended by couples
11 User photos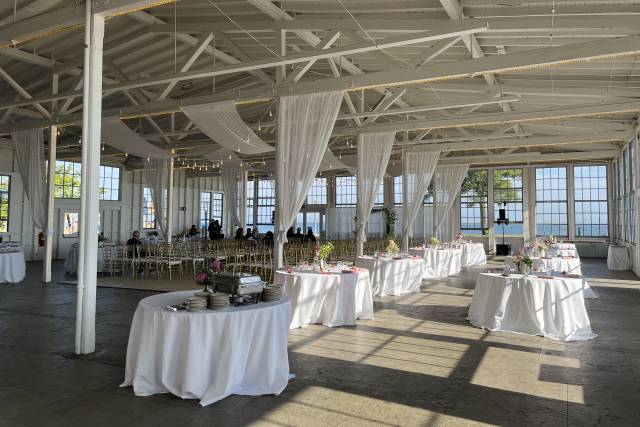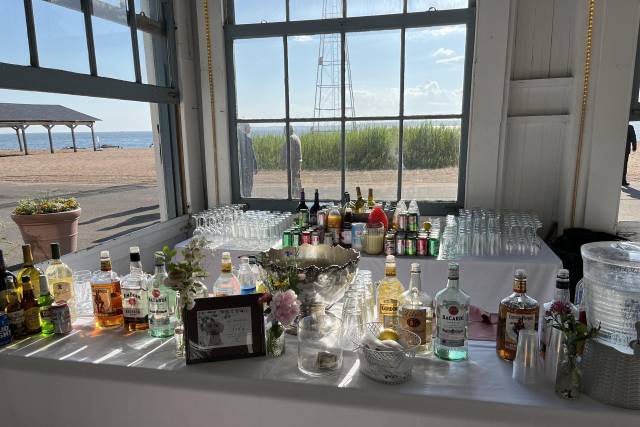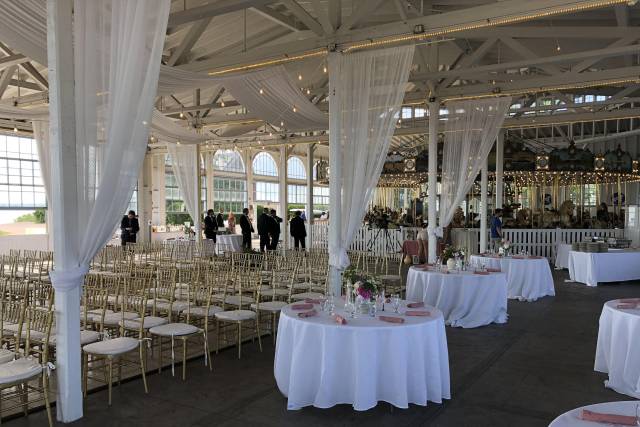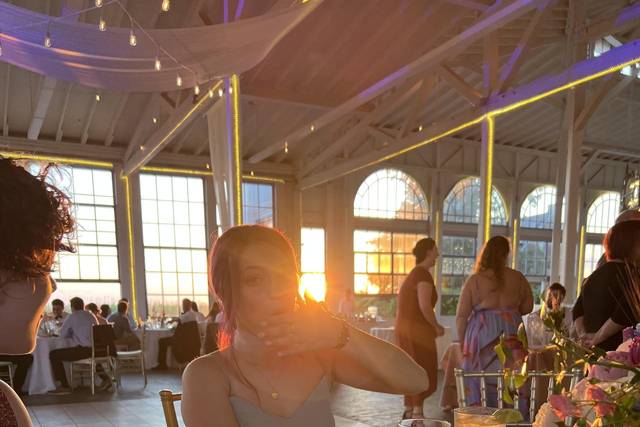 + 7

photos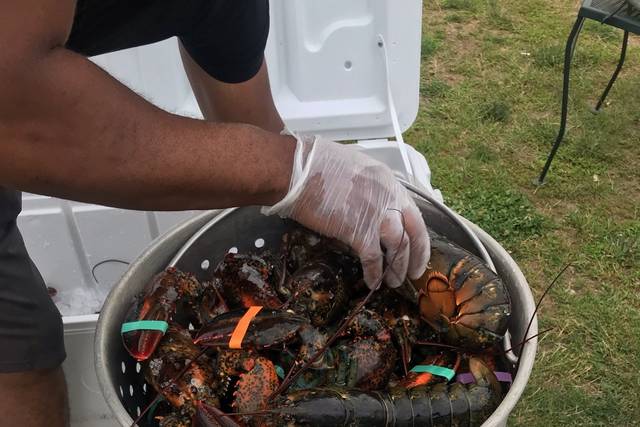 Featured

Jennifer M.

Married on 07/10/2021

Delicious!

Fitzgerald's Fine Catering was exceptional! We hired Fitzgerald's for our wedding (125 guests), and received countless compliments about the food! Nicholas Shope and his team met with us for a tasting in March and kept in touch with us via email to help plan our menu for our wedding. We highly recommend Fitzgerald's!

Allie M.

Married on 09/09/2023

FItzgerald's

Best decision we made. My brother & sister in law worked with Nicholas for their wedding a few summers back and we're so glad we did too. Our guests are still talking about how great the food was. Everything came out timely, delicious and well portioned. The passed apps were to die for - our guests couldn't believe how many options we had and never felt like they missed out on something because the staff did such a great job of making their rounds & re-stocking all apps. Nicholas was so great to work with and, when I told my coordinator we were working with him, she praised his professionalism and was so excited to learn we'd be working with the team. Would definitely recommend!

Jessica F.

Married on 04/03/2022

Amazing catering job at Lighthouse Point Park

Nick and his team are the best! They did an incredible job catering our wedding at Lighthouse Point Park. The food was delicious and served to our 120+ guests (buffet-style) super quickly, and the bartenders made sure there was never a line for drinks. The staff were very attentive to me and my husband and made sure we got to eat and drink plenty. Most importantly, Nick made us feel at ease throughout the whole process as he and his team are super professional and experienced. We felt so relaxed on our wedding day knowing the food, drinks, set-up and service were in great hands, and just got to enjoy it!

Are you interested?

Send a message

Holly C.

Married on 06/19/2021

Fantastic food by absolute professionals!

I hired Fitzgerald's for my wedding last month and they were amazing!!! We did surf & turf lobster & steak and have gotten SO many compliments from our guests! All of the sides and appetizers were delicious as well! The staff at Fitzgerald's is also the best. They set up our tables & chairs for the reception and helped with taking down the tables & chairs too (not in the job description, just above & beyond service from them.) Nick, the owner, worked with us throughout the whole process of planning and put our minds at ease. Our maitre'd on the night of kept an eye out for my husband and I making sure we got some of the appetizers since we missed most of cocktail hour for photos. They kept everything on schedule and made the day one we will never forget! Plus they were so reasonably priced since they own of all their supplies. Highly highly recommend!!!

Cortney M.

Married on 08/29/2020

Fantastic!

We hired Fitzgeralds before Covid hit. They were so good about switching dates for us. We had a backyard wedding but not super casual. They made it look stunning and everyone was so helpful. The passed and stationary food was delicious and so was the buffet. Leading up to the wedding, when I talked to people about how much was included for the price, they couldn't believe it. Ice, linens, bartenders, etc. You can completely customize your food options and know how much you'll be paying which I found to be different from other places who wouldn't commit to costs. Okay, enough about that because I need to mention Darcy. Amazing. There were some hiccups, like how it was supposed to be pouring rain. They tried to get everything under the tents and set up some small ones. However, that put tables in the way of the photo booth. I'm standing outside with the humidity killing my hair trying to figure it out and Darcy took charge, rearranged a ton of things, and figured it all out, shooing me back inside. She helped me with my dress, remembered things that I should've like cake cutting, basically an overall god send. She also put aside food for us so we could have appetizers when we were done with formal pics. The rest of the staff was great too, smiling and helpful and fun. Weddings are stressful and add in a pandemic and the stress is through the roof. Fitzgeralds and staff helped to make it as least stressful as possible. You can't go wrong choosing them for your event.

Taylor

Married on 07/20/2019

Penfield Pavilion Wedding - Fairfield

We reached out to Nick almost 2 years prior to our wedding to meet for a tasting. I remember sitting in his office and my mouth watering over the food. It was so delicious that we decided to book him right then and there and didn't even bother to meet with any other caterers. Nick is a one-stop-shop and provides dishes, glassware, linens and quality bar service. He is so easy to work with and it is clear he is experienced with catering for weddings. The price is more than affordable. Additionally, if you're having your wedding at Penfield I would absolutely book him. He knows the place inside and out. The day ran so smoothly and people continue to compliment us about the food at our wedding.

Paul D.

Married on 06/15/2019

Fantastic Caterer!

We hired Fitzgerald's Fine Catering for our daughter's wedding this June. We had never held any event like this and Nick was very patient and helpful in arranging. The day of the event his staff showed up on time and transformed the venue in a flash. The food was better beyond our expectations. We had a "barbecue" theme, brisket, pulled pork, BBQ chicken, slaw, tortellini salad, etc. Everything was as good as any BBQ restaurant we'd been to (and I'm a huge BBQ fan). The staff was also outstanding - VERY attentive, courteous, friendly, efficient - I could go on. Even the selected wine was good. Guests even asked for "doggie bags" to take some home! Two weeks later, we're still getting complements. So - we can 100% with no reservations recommend Nick and company for your event. You won't be sorry!

Kenzie

Married on 05/18/2019

You won't be disappointed!

Nicholas and his team were such a pleasure to work with and I honestly don't know how our wedding would have turned out if we hadn't worked with them! From the moment we first spoke with Nicholas, we were incredibly impressed with how organized he was!

Nicholas was incredibly responsive and always took the time to talk to my husband and I whenever we had a question. We were able to schedule a tasting within a week and quickly decided that we didn't want to work with anyone else!

The food is incredible! Honestly, you can pick anything on the menu and it all tastes amazing. It's been a few weeks since our wedding and our guests are still talking about how much they loved the food!

The team was very professional and attentive and went above and beyond to ensure that everyone had what they needed. They brought me and my husband a plate of appetizers after the cocktail hour so we could enjoy them, too! When some of our guests started eating the appetizers, they got us a second plate!

Do yourself a favor and work with Nicholas and his team. You won't be disappointed!

Lauren

Married on 04/25/2019

Excellent. Worth it!

We loved our experience with Nicholas and his staff. Their food was delicious and high quality. If you can, hire Fitzgerald's for your event.

Easy to work with
Fair pricing
Quality food

Katie

Married on 10/07/2018

One of the most important parts of a wedding is the food and if you're searching for a delicious option while getting more bang for your buck ..look no further! We cannot thank Nick and his staff enough for their hard work and amazing food at our wedding. Guests keep telling us how much they loved the food. From the start Nick was responsive and answered every question. Nick was easy to work with and very reasonable in price. We wanted to do something outside of the normal sit down meat/fish/veggie option. He was able to provide a lot of options and customize our menu to fit our theme. Every staff member I interacted with was kind and accommodating throughout the event. We are forever grateful! Nick and his staff truly helped make our event memorable!

Michael

Married on 09/22/2018

We used Fitzgerald's Fine Catering for our wedding on 9/22/18 at Lighthouse Point Park in New Haven, CT and were thrilled with the experience. Throughout the lead up process to the wedding Nick was accessible and incredibly flexible with what we were able to do. It was difficult to narrow down a menu because he will truly do whatever you want, which is a great problem to have. When we were struggling to finalize our choices, we had no problem setting up a call with him and walking through our thoughts which helped us clarify things and come up with a selection we were super excited about. It's one thing to see a nice looking menu on paper, but to see the perfect execution of it was a joy. Many guests commented on how excellent the food preparation was and we both can attest that it was a delicious meal. The lobster in particular was cooked perfectly, and the chicken and steak dishes were both properly prepared and super tasty, which sometimes is a struggle for mass produced food. In addition to the great meal, the staff and services provided by Fitzgerald's on the day of the event were extraordinary and alleviated so much stress for us. We were concerned not having a wedding planner or day of coordinator, but the staff took our decorations the week of the event and set everything up beautifully. Sue in particular was amazing. She slightly tweaked our welcome table design in a way that made it even more visually appealing and was sure that we were taken care of all night, whether it was getting us drinks or making us plates of food. The bride and groom came first and we were treated like royalty by the whole staff. Fitzgerald's also offers the best value you can find for an open bar at $15pp, which is absurd. They even served cases of craft beer and additional liquor we brought. Overall, from the venue set up, food preparation, and incredible staff, Fitzgerald's was a home run and I couldn't recommend them enough. 5 stars all the way.

Liz

Married on 09/21/2018

Fitzgerald's Fine Catering did an AWESOME job in catering my daughter and son-in-law's wedding at Penfield Pavilion in Fairfield!! I have been overwhelmed by the compliments that I have received from so many of our wedding guests. The food was delicious and so beautifully presented and served. Nick and his team of waiters, bartenders, and chefs were outstanding and so professional! There is not one thing that I would have changed about the entire evening! The table settings, bar and buffet tables all looked lovely! Nick guided us through every step of the planning and preparation for their reception.
We would highly recommend Fitzgerald's Fine Catering to anyone!

Erin

Married on 07/21/2018

Nick and his staff were amazing! He is extremely accessible and responsive which really helps ease the stress that wedding planning can bring. He created a delicious menu and was so helpful throughout the process.

Janine

Married on 07/14/2018

Nicholas and his team were awesome, from the tasting, to all of the communication, to our actual wedding reception. The food was excellent- all our guests said so (including close family who have no reason to lie), so if you want great food, there you go. Nicholas was always very responsive to my emails throughout the year and especially the week before. They often service our venue (Lighhouse point park carousel), so they knew it like the back of their hand. Darcy specifically, was so helpful and set up our place card & gift tables beautifully. I wouldn't have done it so well and she knew exactly what everything was supposed to be without me growing through it all. The staff was very calm, polite, and attentive. I was having a hard time breaking away from guests to get a bite to eat, and I asked a server to come find me with appetizers, and he was so helpful in doing so! We didn't have a photographer, so the staff also helped use our camera to take pictures, which was huge. They functioned like clock-work and always had a smile on their faces. Can't say enough good things about this catering company- they really made the party!

Abby

Married on 06/30/2018

Choosing Fitzgerald's was one of the BEST decisions we could have made for our wedding day. From the first time we met Nick at our private tasting, it was obvious he knew what he was doing. Darcy and the rest of the team were so professional, yet easy going, honest, and accommodating the day of -- it was over 90 degrees that day, yet still they made sure everyone had everything they needed effortlessly. My mom told me Darcy was so amazing throughout the whole set up prior the reception, adding small touches here and there, and she even boxed up leftovers for us at the end of the night without asking -- anticipating our every need. We got so many compliments from guests about the BEST WEDDING FOOD they've ever had, and little do they know it was affordable! We even added a sundae bar and had some last minute adjustments the week of without any issue, and there were no secret hidden costs or surprises. Nick advised us we shouldn't have to lift a finger or stress on our big day, and we didn't thanks to him and his team. We still feel the love, Nick! I would recommend Fitzgerald's catering to anyone in a heartbeat.

Brittany

Married on 09/30/2017

Words can't describe how AMAZING Nick and his crew were for our wedding last weekend. The night was absolutely unforgettable and I give most of the props to Nick and his crew. From the very start of wedding planning Nick had made all the planning stressfree and fun! He's understanding and REAL. He's quick to answer emails and texts. Meeting up with me for every ridiculously stupid question I had. If your planning your event at penfield pavilion Nick is a MUST. He's knows the Pavilion inside and out. Our wedding guest can take stop telling us how great the food was and how amazingly professional his staff was. PLEASE don't overlook Fitzgerald Catering. We can not wait to book another event with them in the future. Nick you rock!

Fitzgerald's Fine Catering Since 1948's reply:

I'm blushing over hear:)

Rachel

Married on 07/28/2017

We would highly recommend Nick and his team. From start to finish he was professional, helpful, and the food was amazing for our wedding at Lighthouse Point Park! We reached out to him because we knew he catered there often, and it was important to us to find someone who knew the space well.

Nick scheduled us for a tasting right away, and worked with us to create a custom menu to fit our budget. He even added mini grilled cheese sandwiches to our appetizers.

The week of the wedding, Nick allowed us to drop off all of our alcohol and chargers to his business (we purchased our own alcohol, he provided the bartenders free though!) so we wouldn't have to lug everything to the venue the day of. He was so accommodating and helpful. He also worked with us on last minute guest changes and even refunded us for a few guests who were unable to attend a few days before the wedding.

The day of the wedding everyone was raving about the food. The whole night went smoothly and the food was ready to go and hot. We also had a late night snack, which was also ready right on time and was a great ending to the night.

We are so glad we hired Nick and his team!

Jessica

Married on 07/07/2017

Nick at Fitzgeralds Fine Catering was absolutely amazing from the very first contact all the way to the end of our wedding reception at Lighthouse Point Park. We would highly recommend him and his team! He was always quick to respond to emails and we were able to come in and sample the food at a time that was convenient for us. We absolutely loved everything! Nick made it easy to pay for our deposit.
Over the months of wedding planning, Nick was quick to answer any random question we had related to requests from our other vendors and timeline planning.
During the last week before the wedding Nick confirmed our final count and color choices. Nick and his team definitely know what they are doing at this venue! No wonder they came so highly recommended. LHPP has tables and chairs. His team brings everything else we needed for our reception, linens, china, glassware, flatware, and buffet set-up. My bridesmaids and I had boxed up and labeled all of the centerpieces, decorations, escort cards, etc and included pictures and directions for the set-up. His team did an excellent job setting everything up for us and it looked a million times better than I had imagined it.
His team was amazing and courteous, checking in with my husband and myself to check when we wanted key things to happen, like cutting the cake. They had a pitcher of ice water at our sweetheart table, which helped us remember to drink. They boxed up leftover food at the end of the night and our wedding party took some back to the hotel while our parents took the rest. They had containers for any of our leftover cupcakes, too.
The food was AMAZING. Everyone was talking about it. We ate the leftovers for lunch and dinner for days after. The bartenders did an excellent job with drinks; they remembered what our guests had ordered when they returned to the bar.
If you are looking for a caterer that is both excellent and a one-stop shop, especially for a blank canvas-type venue, this is definitely the one!

Fitzgerald's Fine Catering Since 1948's reply:

That was a FUN party! I always say the best parties happen at Lighthouse, but you guys took it up a full notch:)

Jessica

Married on 06/17/2017

Nick and all of the staff at Fitzgerald's were amazing to work with! The food and service were amazing at our wedding! Nick is incredibly flexible and was able to accomodate all of our needs. He was able to give us an amazing meal that fit within out budget.

Fitzgerald's Fine Catering Since 1948's reply:

It was our pleasure:) You made Keeler shine!

Lauren

Married on 06/04/2017

Amazing catering service. They have wedding catering down to a science. Excellent professional and hardworking staff. I highly reccomend Fitzgerald's to any bride who wants their guests served a delicious meal with perfect service!

Rachel

Married on 08/21/2016

Nick was such a pleasure to work with for our August 2016 wedding. We had a tight budget, and Nick helped us stay within it with his dish suggestions and practical advice. We loved our tasting and getting to know Nick, who helped keep the pressure off and made the process more fun. Everything was so easy to plan with Nick, as he also coordinates linens and china, and everything looked impeccable day of. Guests also raved about the food – we did a buffet with salmon and brisket and other delicious sides. (I just wish I'd been able to eat more myself!) Nick was also so helpful and valuable far beyond the food; he had worked at our venue before and knew all the ins and outs, which helped with both planning and coordination of our other vendors for a truly flawless reception. Thank you!

Fitzgerald's Fine Catering Since 1948's reply:

Thank you! You made Lighthouse shine:)

Joseph

Married on 07/22/2016

Our July 22 wedding was catered by Nick and his team at Fitzgeralds Fine Catering. I met with many different catering services before deciding on Fitzgeralds. The menu options are endless, he communications were immediate and the flow of service was impeccable. All the guests raved about the entrees and loved the strawberry shortcake & cookie bar. Nick was an amazing contribution to our lighthouse point wedding and it wouldn't have been the same if we had chosen otherwise.

Chelsey

Married on 05/28/2016

My wife and I are newlyweds as we recently got married during MDW at Light House Point in New haven, CT. We choose Fitzgerald's Fine Catering because of their reviews, reputation and their willingness to make sure our day would be most special. The food at the wedding was incredible. The guests were talking about how good the food was for days after the event. It was that good. Our cocktail hour started a little early and lasted longer than expected but, they were ready. The wait staff kept bringing out Hors d'oeuvres until it was time for the guests to be seated. Dinner was amazing. Fitzgerald's Fine Catering Chicken Marsala might have been the best I have ever had. We chose to go with a buffet so our guests could try a bit of everything and it was spectacular. All the dishes and sides were outstanding.
Fitzgerald's Fine Catering realizes that the Bride and Groom are extremely busy. They make this one part of the day seamless. We ordered special chairs for our guests that came individually wrapped. Their wait staff came early to set them up. We had hired a decorator (www.morethanamomenteventdesign.com) and she wanted to set up the tables early. Originally, Fitzgerald's Fine Catering was going to set up the tables and instead of us having to go and pick up the table clothes and bring them to the decorator. He shipped them to her at no additional cost for us. We were able to drop decorations off before the wedding so we did not have to worry about them on the wedding day. After the wedding was over, they took stuff back to their facility and we picked them up days later. Fitzgerald's Fine Catering makes that special day all about you and you will not have to sweat the small stuff.

My fiancé and I found Nick online and he responded almost immediately. I am very happy with our choice in booking him. From our tasting to the day of the wedding Nick made sure that I (the bride) was extremely comfortable and at ease. We were able to be creative with our menu which was a fun and easy process. Our wedding was perfect and our food was absolutely delicious, we are still getting compliments! I highly recommend this vendor.

Stacey

Married on 10/17/2015

From the start of the process, Nick was so easy and pleasant to work with. When we went in for our tasting, we were blown away with the quality of the food and service for the pricing. We had wanted a "harvest-style" menu, and he had incorporated so many ideas that we loved! Nick was also very helpful in giving us advice on tables & tenting arrangements. His staff was so friendly and we got many compliments on the quality of the food!
Are you interested?
Send a message