Reviews
5.0 out of 5 rating
Quality of service

4.9 out of 5 rating

Average response time

5 out of 5 rating

Professionalism

5 out of 5 rating

Value

5 out of 5 rating

Flexibility

5 out of 5 rating
100%
Recommended by couples
8 User photos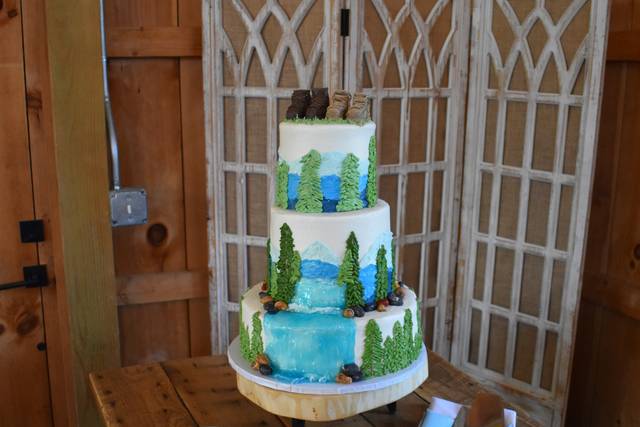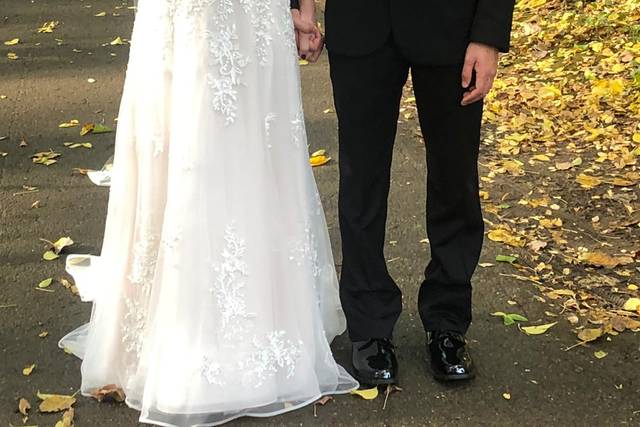 + 4

photos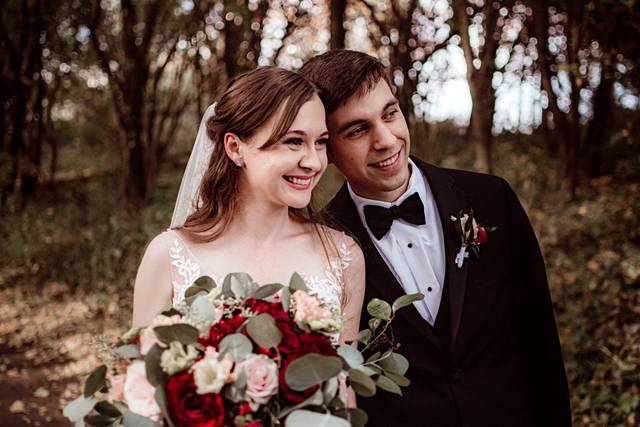 Andy N.

Married on 09/17/2022

Great person with great leading skills

Erin was amazing serving as our event planner and coordinator, helping us at every step of the way.

We originally decided to work with Erin because she was very responsive, she was friendly in our introduction meeting, yet she managed to keep us on track. Striking a great balance between those three was very appreciated during every step of the process.

We were planning our wedding remotely, so our opportunities to see venues and meet with vendors was limited. Erin contacted and set up many of these appointments for us and arranged for a very effective weekend. She accompanied us during the visits, and quickly set up additional appointments once she learned what we liked and disliked, until we finally found the perfect spot. The entire time, she was balancing our preferences and vision of the venue with our ideal budget - never pressuring us against either.

Erin continued to keep us on task, informing us of recommended timelines, sending reminders, and always being willing to talk when we had too many questions for our regular emails. When we did need to communicate with vendors, she was always willing to join the conversation and advocate for us or share her perspective.

Whenever we had an idea in mind, she would work to make it a reality. She wasn't affraid to share that a certain idea end up bad, but she always would present several ways to modify it slightly in a way that would fit a bit better. She was open to fun and quirky ideas, but was also happy with more traditional ideas. She was open and communicative in a way that made us feel very comfortable being open with her. For example, when we received a sample for the centerpieces, she made us feel comfortable saying that we didn't like them and we all were very comfortable making a different selection for the centerpieces.

As the wedding approached, the emails, phone calls, and check-ins became more frequent, ensuring all final details were in place and ready to go. She made extra effort to help pick up items, deliver them to the venue, set up the tables, and design so many beautiful decorations that I didn't have nearly enough time to fully appreciate (but our guests did!). On the actual day of the wedding, everything went so smoothly, I had no concerns at all and was able to fully enjoy the day. I did notice a couple times Erin running around and ensuring things were happening flawlessly behind the scenes, and sure enough, everything was perfect. Thank you Erin!


Fantastic Event Direction's reply:

Thank you! I loved working with you and Deb. The two of you, your families and your friends were a delight to work with. I hope you stay in touch, so I can see your love grow.

Lisa R.

Married on 10/09/2021

Fantastic experience

Erin is fantastic! Our wedding was very complex and time consuming to make everything the way we wanted it. Erin went out of her way to make sure everything was perfect for our special day! We didn't have to worry about anything. We will hire her again ! She was very attentive to our needs and made sure that our vision was achieved. Thank you Erin and your team for all your hard work it was beautiful.

Melanie K.

Married on 05/10/2021

Exceptional Service!

Erin was so incredibly helpful and professional. My fiance and I were trying to put together a very small gathering to exchange our vows with a very small budget. Erin had several wedding packages to choose from but I felt they were more than I needed. Even though I ended up deciding to pull the event together on my own, Erin went over and above to help me find an affordable venue. She is very easy to talk to and by looking at all of the photos of the events she's planned, it's obvious to me that she is exceptionally talented and will come highly recommended by me to anyone I know needing an event planner! Thank you Erin!!!

Are you interested?

Send a message

Kori G.

Married on 07/13/2020

Exceptional event planning and direction!

I am the first to admit that I'm a horrible planner! Erin's help through our wedding planning process was invaluable. She asked all the questions we would never think of during the planning process so that the day of our event was a well-oiled machine. If there are mistakes day-of you and your guests will never notice because Erin can adapt to anything. I'm sure you've been to a wedding where the mothers of the bride and/or groom are flustered and stressed trying to get everything ready in time, the bride gets cranky because no one thought to get her lunch, or something goes wrong and it feels like the event will come crashing down. We've all seen it happen. BUT YOU CAN AVOID ALL OF THIS SIMPLY BY HIRING ERIN. She hand-picked several of our vendors and they worked as a team to make our day fun and 100% worry free! Seriously, not once did I stop smiling and so many guests said it was the best wedding they've ever been to. She spared no detail: She had an emergency suitcase with everything we could ever need, and I swear it seemed like every time I started to worry about something she magically appeared and took care of it. My groom and I, and our families all just floated blissfully through our entire day thanks to Erin! The photos below are from throughout the day, my face hurt by the end because I couldn't stop smiling.

+ 3

photos

Erin is AMAZING. She kept me so calm and collected throughout the entire crazy process of planning a wedding! On the day of the wedding she handled any of the issues that arised without needing to worry me. Including issues with the catering company. She is truly amazing and I am so glad we had he around for our big day!!! She was awesome.

Party P.

Married on 06/18/2016

Wow is all I can say of my experience working with Erin. It is such a relief from a vendor standpoint to have someone that will ensure the smooth operation of the entire wedding day. Erin did everything from helping the bride with her dress, to meeting with all of the vendors both via email prior to the event as well as the day of the event with a complete schedule and timeline. The entire day seemed to go off without a hitch, Erin and her assistant made sure that everyone was in place to ensure a smooth execution of events. From a DJ standpoint, I thought she kept everything going on a nice calm schedule which is pivotal in making sure that everything the bride and groom needed and wanted to happen did. Even at the end of the night, the bride through a curveball, with Chinese Lanterns needing assembled for the wedding guests. Erin jumped in and did this with a smile. I would very strongly recommend Erin and her company to help make sure all is taken care of on your wedding day. Thanks Erin for a great time and smooth wedding.

Jason

Married on 10/30/2015

The elite event coordinator of central Ohio is my best description of working with Erin. Punctual, professional and such an easygoing personality made my events with Erin so easy and everything went as promised. I would recommend using Fantastic events for all of my large scale parties all the way to a simple house party, Erin gets the most out of your budget.



Joni

Married on 06/13/2015

My husband and I met Erin and were immediately impressed how prepared and professional she was. She started the wedding planning process immediately. Right from the start Erin carefully listened to our specific concerns and wishes. Using her tenacious disposition, she imposed timelines to keep us on track throughout the planning process and helped us make choices throughout the way. I was impressed as to how Erin took my color scheme, flowers that I love the most and turned out the most memorable event for my 'new' husband and I. Erin is professional to work with but is truly kind and sensitive to your needs. She wants to help you create a beautiful event!

Rich A.

Married on 10/11/2014

Erin was devoted to every aspect of the wedding she was professional and accommodating She had a good working relationship with the other venders.She made sure wedding gifts were safe and transported to newlywed's home. The groom misplaced an expensive gift and Erin went beyond her duties to find it. Her quick response and communication with all who were in contact where the reception was held helped us find this gift. Her compassion,trust and honesty make her a special person. We highly recommend Erin for her high performance and are very thankful.

Ronda

Event on: 09/05/2014

Erin is always responsive to what ever our need is and gets the job done.

Judith

Event on: 09/05/2014

Erin is an exemplary event planner and will do whatever it takes to make the planned event successful. She is creative, organized, and very knowledgable. In the specific case of the planning and executing the IIBA professional development day, she was patient and caring in getting feedback from a group of decision makers. It was a huge hit!

You were the best decision we made for our event. You helped with scheduling and were available to answer any questions we had. We were able to enjoy the day and not worry about anything. We had a wonderful event thanks to your attention to the details. You made what could have been a very stressful day stress-free. Thank you.

Erin helped us on the day of the wedding and even came to some of our meetings with the venue to make sure that everything was on the same page. She proposed questions to us and the venue staff in a way that only a truly, wonderful professional would know how. If I said that I wanted something, she tried her hardest to make it happen. We chose Erin because we wanted my mom to be able to enjoy the entire day that she had been so a part of planning with us. We didnt want her running around, stressing out over little details and timelines. Erin was an invaluable addition to our wedding and I would choose her a million times over and over. Erin was always out of sight but close enough that she could sense if we needed something. She made sure the timeline ran smoothly and she never came to my husband or I if something went wrong (as far as I know nothing did...that's how good she is). If you are trying to decide between extra flowers or a steak option on the menu vs having Erin help with your wedding day, I would say there is no debate. Your guests will never know if extra flowers were supposed to be there and they wont remember what they ate at your wedding after they go to three more. What they will notice, though, is if your day isnt running smoothly or if you seem stressed out, worrying about things you shouldnt have to on your BIG DAY. Erin didnt let me down, and our wedding day ran so smoothly that I cannot put my finger on a single thing I would have changed. She's invaluable to helping your wedding day look exactly how it does when you close your eyes and see pictures flashing through your mind. Tell her what you see, and I'll be beyond astonished if you dont get just that. Best of luck with all your wedding planning. =)

Extremely helpful in guidance throughout the planning process. Was wonderful at helping to navigate the day of the event without any hitches (that I was aware of at least :) ). Would recommend her to work with to any couple. She made the day absolutely enjoyable.

Fantastic Event Direction's reply:

Thank you so very much! It was a pleasure working with you as well!

Emily

Married on 09/12/2015

I went back and forth about using a wedding planner, and I am so glad I decided to use Erin. She made our wedding day absolutely stress-free! We met several weeks before the wedding and came up with a very detailed timeline. The day of the wedding, I never had to worry about keeping things on track or following the schedule because I knew Erin would take care of it. Also, making the timeline with Erin made me think about things that never would have even crossed my mind otherwise. Everyone told me that something would go wrong the day of my wedding, and nothing did! I credit that to the fact that Erin helped me think through the entire day and work out any kinks before they even happened. It was so nice to have someone there to keep track of my stuff throughout the day and pack everything up at the end of the night. I didn't have to delegate anything to my family members- they could actually enjoy themselves all night! Erin was super easy to work with and was very professional dealing with our family members and all of our other vendors.