Reviews
5.0 out of 5 rating
Quality of service

5 out of 5 rating

Average response time

5 out of 5 rating

Professionalism

5 out of 5 rating

Value

5 out of 5 rating

Flexibility

5 out of 5 rating
100%
Recommended by couples
7 User photos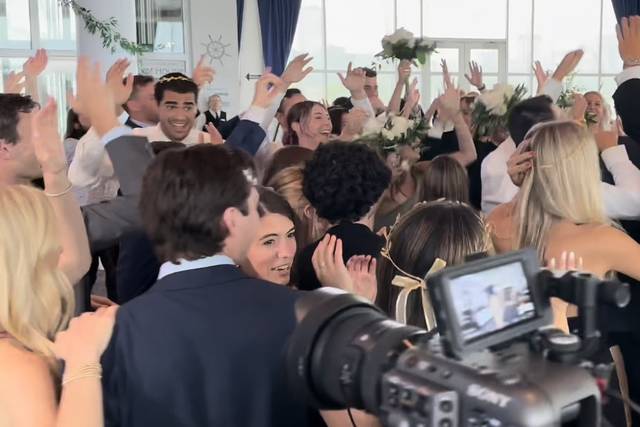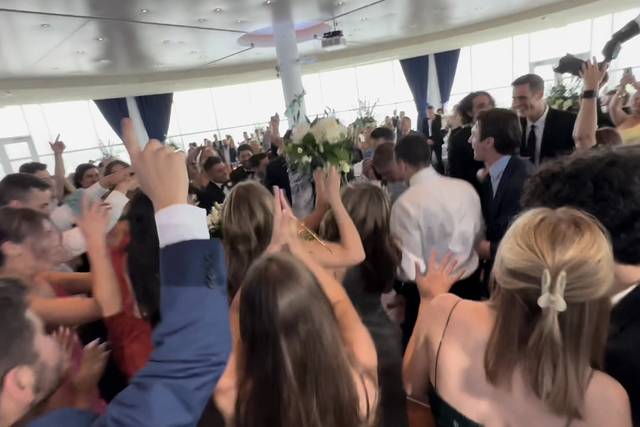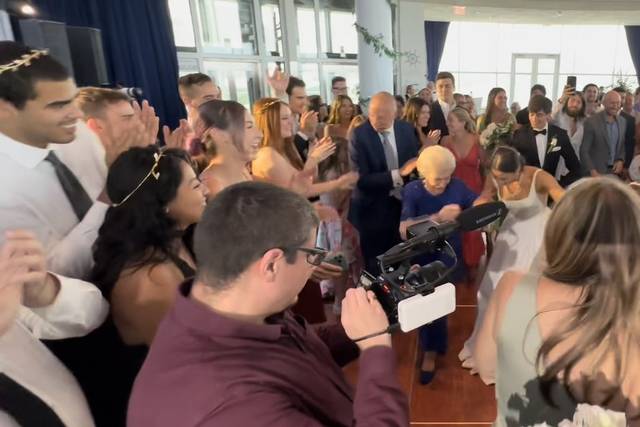 + 3

photos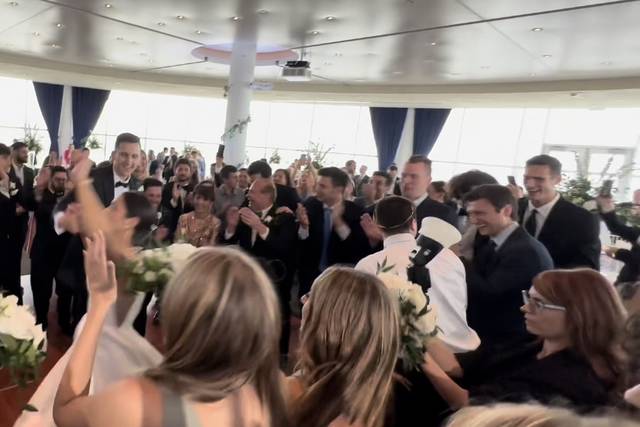 Jennifer

Married on 11/18/2023

This is by far the best, DJ that I or anyone else has ever encountered

John, I couldn't wait to text you today. That was seriously the best dancing I've ever seen at a party. You are beyond amazing. Thank you so much. We have been receiving nonstop compliments on you all day. You are really the best! What a party! I have never in reception or any event, or there were that many people out on the dance floor, all night! You are a master!

Fantastic DJs & Photo Booth's reply:

Thank you so much for the review. It was an amazing wedding celebration and the dance floor was never empty. Thank you thank you thank you

Madi M.

Married on 11/18/2023

Best ever!

This DJ created an excellent environment for my wedding reception. He was very attentive and made sure everyone had a wonderful night. He spent a lot of time before the event talking with me and making sure all my needs were met. Super happy!

Vivian L.

Married on 06/25/2023

All our guests said this was the BEST wedding they have ever attended!

When our daughter said she was going to marry the love of her life, we, her parents, wanted the very best we could offer to celebrate this day. Our cousin, Niko, suggested John Marcopoulos and Fantastic DJs as he knew they were the best in the business and was he RIGHT! From the very first invitation John extended to see his entire system setup at his home, to the consistent communication via email, text, and phone calls, John walked with us to the Wedding Day. John asked for every detail imaginable from song choices to the pronunciation of each attendant's names and the all-important order of events. He kept offering information based on a great deal of experience as he has been doing this for about 30 years for hundreds of weddings. Experience trumps everything and his crazy suggestion to get the entire room of guests up on the dancefloor right after the Grand Entrance and BEFORE dinner seemed impossible but garnered kudos from EVERYONE saying this was the best wedding they had ever attended. Do yourselves a favor, John Marcopoulos and his company have done a myriad of weddings (Greek and others as well). He knows how to read his audience. His well-trained voice is smooth and yet the energy he creates with the order of song choices is phenomenal. He is one of a kind and can make your wedding just that as well.

+ 2

photos

Are you interested?

Send a message

Destany F.

Married on 06/12/2022

Absolutely amazing

John is absolutely perfect in everyday, he made everything so easy on me and had the best recommendation to make the night perfect

Theodora P.

Married on 10/23/2021

Incredible!

John was such an amazing DJ!! He took the time to help us select the best music, read the crowd, and was so flexible when working with us. He made sure that we weren't concerned about our music at all and has SUCH an amazing selection. We also loved that he had an extensive Greek music selection, since that was important to us. Our wedding had been moved due to COVID, and he was willing to work with us to make sure that we had the best day. We couldn't have pulled it off without John and are so thankful that he was part of our big celebration day!

Mary Y.

Married on 05/28/2021

The best dj you will find

JOHN IS THE BEST!!! My wedding was on 5/28/21 and he MADE the wedding what it was. He played the top hits that everyone LOVED as well as the top hits that my husband and I wanted to hear. I loved his setup with the lights and the loud place. He has plenty of options to choose from based on your price range. THANK YOU JOHN for an amazing wedding-YOU KILLED IT!

Jenna R.

Married on 09/12/2020

Phenomenal Exceeded our Expectations

Brides need to book John as their DJ for their special day. He listens and over delivers! 10/10. He made our day special and kept people on the dance floor. He listened to our requests and made me feel special. He heard our vision and made it a reality. His personality, professionalism, and price he takes into his work shoes how passionate he is about YOUR special day. I can not recommend him enough. Brides will NOT be disappointed. Book him while you can! We can't say thank you enough.

Stephanie C.

Married on 07/25/2020

Amazing Experience!

If you find yourself searching for an outstanding DJ look no further than John Marcopulos of Fantastic DJs! My now husband and I hired him as our DJ for our wedding and he was AWESOME! He really does deserve all the positive reviews he receives and picking him as my wedding DJ was one of the best decisions I made when planning my wedding. He really knows how to get the crowd going and keep people on the dance floor all night. He also helped us with the schedule and timing for our reception that night and made sure things ran smoothly and on time. I also really appreciated being able to meet with him and see his set up prior to our big day. He was also very communicative with me throughout the months leading up to the wedding to touch base on all the details of what we had discussed. If I ever need a DJ for another large event in my future I will 1000% hire him again! Seriously... I can't emphasize enough how awesome he is!

Maria

Married on 04/17/2020

No one compares to dj john!

DJ John! In the last three years, my now-wife and I have attended almost 15 weddings, none of which had DJ's that compare in the way of music or presentation to DJ John Marcopulos. From day one, DJ John's attention to detail and concern for our individual needs stood out from all of the other vendors and DJ's we'd met with about emceeing our wedding. DJ John showed a genuine understanding of the atmosphere we were trying to create, and he had a physical setup that complimented our vision and which no other DJ we met with could hold a candle to. DJ John's knowledge of crowd favorites, and his understanding of generational music varieties, assured us he would be able to read the dancefloor and keep everyone from toddlers to grandparents engaged and entertained throughout the night. John helped us craft a custom playlist that accentuated each of our personalities while paying homage to the classics of our parents' generation, and he never hesitated to meet with us as we navigated the ever-changing environment throughout this tumultuous pandemic. Never before have my wife or I been compelled to compliment the music at our friends' weddings, BUT since our wedding day we've received an outpouring of praise and requests for DJ John's contact information from dozens of our wedding guests!!! Throughout our special night, John kept the dance floor alive and made sure our wedding was the once-in-a-lifetime event my wife truly deserved. I can't thank DJ John enough for his support and attention to detail, and I would recommend him in a heartbeat - HANDS DOWN - as the only DJ you should consider for your future wedding. If DJ John is unavailable, you need to reschedule, he's that good! Thank you so much John, and congratulations to all the future brides and grooms who go with DJ John on their special night!
- Nicholas

DJ John - you are like family to us now - OPA! WE LOVE YOU!
- Maria

Daria

Married on 07/29/2017

I recently got married and John was our DJ for our wedding and let me tell you he did an AMAZING job!!! He has a great personality and is full of energy. You can tell that he loves what he does and cares about making your day special. We have heard from many of our guests what a great job he did. I have some friends telling me already that they will want John to be their DJ when they get married. I HIGHLY recommend using John for your wedding! You won't be disappointed. John, thank you so much for making my wedding night so special!

Kyle

Married on 06/10/2016

Our DJ was John and we can't thank him enough for being so accommodating for us and our wedding day! We knew we wanted him to be a part of our day and couldn't be more thankful for everything he did for us. Thank you for being such an incredible addition to our day and for making our reception so much fun!!

Kristy

Married on 05/21/2016

My wife and I went into wedding planning knowing that there is one person who can absolutely make or break your party – the DJ.  That being said, working with John Marcopoulos from Fantastic DJs was hands down one of the best decisions we made.  From the day we booked him (14 months before the wedding - he books up fast!) and throughout the entire event, he displayed true talent and professionalism, removing a huge stressor from an already nerve-wracking day.  He consulted with us multiple times before the big day to ensure we were all on the same page and that he completely understood exactly what kind of music we wanted.   We only gave him the specifics like processional, recessional, first dance, etc, and a couple of requests and styles we liked, and he did the rest.  He is great at reading the crowd and adjusting the music accordingly to keep people engaged and on the dance floor.  He is extremely friendly and so accommodating - he helped us design the perfect itinerary and he kept us right on track (good thing because everything can get very overwhelming!).  All of our guests loved him - several people asked about him and his business after the wedding so they can book him for their own events.  He really helped make it an incredibly successful evening and we would recommend him to absolutely everyone!

Penelope

Married on 12/27/2015

John at fantastic DJ is awesome! I recently booked him for my wedding but have attended other wedding where fantastic DJs has hosted. If they are at a wedding it is definitely going to be a party. John really listened to what I like what my fiancé liked and even asked about our parents likes. He really wants to make your wedding the most memorable wedding anyone has been to.

Jamie J.

Married on 09/26/2015

AMAZING! DJ John did the BEST job entertaining our guests at our wedding! Listen to him- he is experienced & knows his stuff! Great with recommendations & very accommodating ! When he told me about pumping up our guests BEFORE dinner...I was skeptical --- IT WAS AWESOME. everyone was up & dancing & they are still talking about it!!! Top notch equipment, very prepared with an unlimited music selection. very impressive! I WOULD RECOMMEND DJ JOHN to ANY of my friends or family ! He helped create an unforgettable wedding celebration for us - THANKS JOHN !!!!


Dimitra

Married on 09/18/2015

John was an incredible DJ. He's clearly a veteran and very professional. He will do whatever it takes to accommodate the bride and groom, as well as handling the family the day of, but his priority is always the bride and groom. He is also not afraid to tell you if its time to try something else if the party isn't out dancing like you want. It was like having an additional planner on the big day and his expertise was invaluable. We recommend him for any event!

Leticia

Married on 06/06/2015

John saved my wedding reception! Our venue was very slow with serving dinner and with the delay I thought it would be hard to get a party atmosphere back into the room. John did it with absolutely no problem. He had the dance floor packed the whole night and did such a great job at mixing our different music tastes. Everyone who attended the wedding was sore from dancing the next day. That says it all. John is very professional but knows how to get the party started at the same time. I would highly recommend him!

Lena

Married on 05/09/2015

John is the best!!! He was the DJ at my sister's wedding and there was no way we were going to go with another DJ. John keeps the crowd on the dance floor all night. He knows which songs to play and when. He took a lot of stress off of me by timing everything just right between cocktail hour, bridal party entrance, first dance, dinner, etc. He has a lot of fresh ideas which made our wedding unique. Multiple guests commented on how great the music was. I would highly recommend John/Fantastic DJs.

Amy

Married on 10/25/2014

Omg John was awesome!!!! Totally made the party!!! Am still getting compliments on how good he was!!! Will never forget it! Best day of our lives.

Sarah

Married on 09/20/2014

Nick at Fantastic DJs made our wedding!! He is simply the BEST! He kept the crowd dancing all night and made our entrance one to remember! He even said all of our bridal party's names correctly! (Being from an Italian Family, this was impressive!!) We LOVED Working with Fantastic DJ's and have definitely been recommending them to friends!! THANKS NICK!

Maureen

Married on 09/12/2014

Fantastic DJs John is the best EVER!! He suggested dancing before dinner...getting everyone up and moving and re-energizing them after our cocktail hour. It was a fantastic idea and went over BIG!!! Our guests cannot stop talking about what a great time everyone had and how awesome our DJ was! John used his DJ magic and kept everyone on the dance floor. We danced all night long!! Our night would not have been as good as it was without him.
I highly recommend this DJ service.

Fantastic DJs get the wedding reception going and kept it going strong. Loved the lighting they provided. So glad we took all their advice about the best songs for keeping the energy up throughout the evening. Really glad they got everybody up dancing before dinner. They helped us flawlessly move through introductions, toasts, our kissing menu idea and the extra events we wanted people to partake of throughout the night. We have had rave reviews from our guests!

Ashley

Married on 08/30/2014

We decided to go with John for our DJ. He did an amazing job keeping things on schedule, added a bunch of personal touches, and played music we wanted. We first were introduced to him at a friends wedding where he did an amazing job! I knew he would do equally as well at ours, and he did! Before the wedding, we met and went over all the details specifically, how to pronounce names, what songs we wanted, and the overall schedule. It was so great to have all of this laid out so I knew what to expect. We have heard from many of our guests what a great job he did. We did the pre-dinner dance to get everyone's blood pumping and it was very well received, everyone was smiling. I even heard a random comment that the sound sounded great! I guess I never thought of sound quality, but I'm glad they did :) I also appreciate the non-tacky booth set up as well. No disco ball here!!

Overall John did a great job making our night a success! I would recommend him to anyone!

Courtney

Married on 07/26/2014

John was so wonderful to work with!! He was the DJ at my cousins wedding and I loved every single song he played that night. After I got engaged, I knew that I wanted John to be the DJ for our wedding. John is so much fun and easy to work with. At our wedding reception John took care of everything. My husband and I really enjoyed ourselves that night. We were able to relax and not worry about whether or not our guests were having fun. The dance floor was packed the whole night!! We also got so many compliments from our wedding guests about John. I would highly recommend John for any type of event!

Fantastic DJs are just that, FANTASTIC! Got married back in 2013 (I am a little late on writing reviews) and they were great to work with! We had a Greek/American wedding and they were able to mix the two cultures perfectly. Everyone was on the dance floor for HOURS! We even had to add an extra hour to our reception because the party was going non stop! If I could give them more than 5 stars I would! Their music selections and ability to asses what songs to play to keep the party going made our reception perfect! HIGHLY RECOMMENDED!

Jessi

Married on 07/12/2014

DJ John was the DJ for our ceremony and reception and he did an AMAZING job! He helped keep our wedding running on our preferred timeline so we could get as much dancing in as possible. We didn't choose a playlist but told him the type of music we like, and he nailed it! The AC didn't work and our wedding was VERY hot, but no one could resist the dance floor with John's fantastic DJ skills. Our wedding could have been a disaster with the heat and John saved the day. We had the best wedding ever and our friends and family can't stop talking about how amazing it was! If you want to have fun at your wedding and be able to relax and enjoy your day, I would choose Fantastic DJs hands down!
Are you interested?
Send a message