Reviews
4.9 out of 5 rating
Quality of service

5 out of 5 rating

Average response time

4.9 out of 5 rating

Professionalism

5 out of 5 rating

Value

4.9 out of 5 rating

Flexibility

4.9 out of 5 rating
99%
Recommended by couples
28 User photos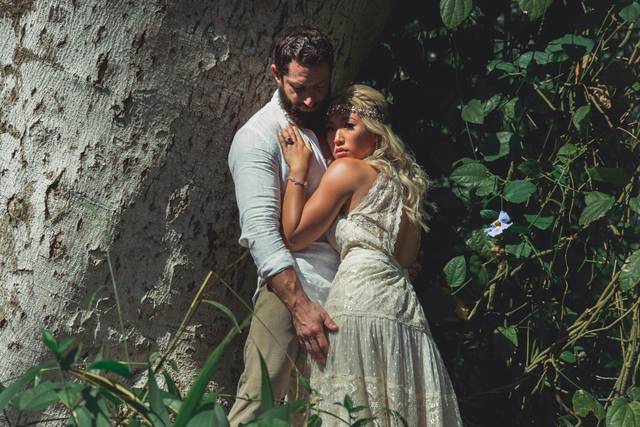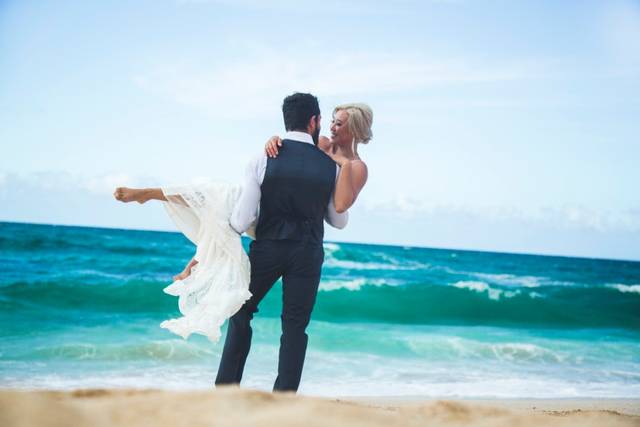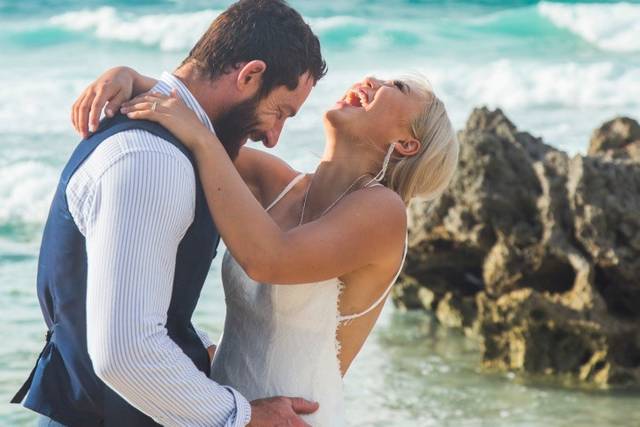 + 24

photos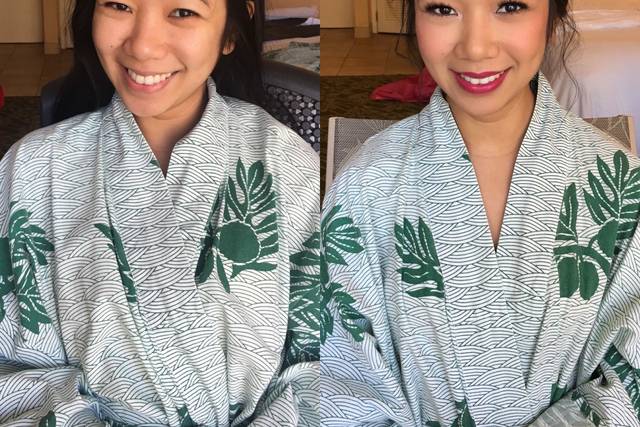 Demi

Married on 07/15/2023

Amazing Experience

I had a great experience working with Face Art Beauty. My makeup artist, Diana, was not only incredibly talented but also very considerate. She made me feel like a queen on my wedding day, paying attention to every detail. Highly recommend!

Julie

Married on 03/01/2022

Amazing hair+makeup team!

I am so happy that I chose Face Art Beauty for my wedding day hair and makeup services. My bridesmaids and I looked stunning, and the artists were able to incorporate feedback from my trial run to create the perfect look. The trial run was very helpful in figuring out exactly what I wanted, and the artists were very patient with me and helpful in the process. Olivia was super responsive with all email requests and worked with me extensively to ensure all the makeup ingredients were safe for me. I highly recommend Face Art Beauty for anyone who wants to look and feel beautiful for a special occasion!

Amy

Married on 07/24/2021

I had a destination wedding on Oahu and needed to book hair and makeup last minute. My worst fear was to look like a Texas beauty pageant queen . Well, after searching high and low and researching my butt off, I found Face Art and Beauty. I booked them and could not be happier that I did. I wanted a surfer natural sorta look and they did an amazing job. They were right on time and were so sweet and wonderful . Highly recommend them if you want to look amazing on your wedding day !

Face Art Beauty's reply:

Thank you so much Amy for your feedback. We truly appreciate it <3 Congrats on your new journey :)

Are you interested?

Send a message

Lina L.

Married on 10/10/2020

#1 Hair & Make-Up in Oahu

Diana was very professional and easy to communicate with during our session. I enjoyed every step and detail she took to inform me on decisions. I did not feel rushed or compelled to choose a style I didn't feel comfortable with. This is a great company and I wish I could always go to them for all my hair and makeup needs!

Rachel F.

Married on 07/27/2019

Face Art Beauty - classy and elegant look done by professionals


Face Art Beauty exceeded my expectations in every way! My wedding was a destination wedding July 2019 and it took place at Paradise Cove.
I was planning the wedding from San Diego, CA.

I had the opportunity to meet with Dhyana in September of 2018 while I was in Hawaii for a short visit to meet my vendors. I do not normally wear much make-up or do anything with my hair besides blow-dry it, so I was completely in over my head when it came to planning for my wedding day hair and make-up. Dhyana was so sweet, easy to talk to and patient in working with me. She made me feel so comfortable and made me even more excited for the big day!

When I came back in July for the week of my wedding, I had the trial-run two days before...talk about nerve wrecking! Turns out there was nothing to worry about in the least! Jaime was my stylist and she did the most beautiful natural make-up look on me. She also talked me through some hair options, as I was still undecided except for the fact that I wanted an up-do. I could not have been more pleased with how elegant it turned out.

The day of the wedding Jaime not only did such a professional job, but I really enjoyed chatting with her. It was just me and my Mom in the room as I got ready and she really helped enrich the wedding day experience.

If you're looking for classy and elegant hair/make-up done by friendly professionals, make sure to hire Face Art Beauty!!!


J. Ke'ala S.

Married on 06/21/2019

ahhhhhmazing!

Everything was wonderful! Lorraine was so great! Timing was perfect! Hair and makeup was more than I expected! I had so many compliments! Thank you thank you!

Joyce

Married on 06/08/2019

My curls lasted all night long!

Jaime did such a wonderful job with my hair and make-up. My hair stay curled ALL NIGHT LONG at an outdoor venue with humidity!!! WOWZERS! I was very impressed. I requested for a more natural look with my make-up and she nailed it. I had such a blast talking with her during our trial run as well! I never met anyone as passionate as I am about Disney! =) I could not have asked for a better artist to make me beautiful for my wedding day. Thanks, Jaime!

Lucy H.

Married on 04/24/2019

Best experience

We can't be more satisfied with the service and quality...Diana is just simply magical.

Nina L.

Married on 03/29/2019

Fabulous Bridal Hair & Makeup

Awesome service. The hair/makeup artists were punctual, friendly, and very professional.

Shan

Married on 12/28/2018

Bridal makeup

Dhyana was great! She was very responsive, professional, and detail oriented. She asked lots of questions to make sure she understood my inspirations and concerns. I felt comfortable and at ease during the process. I was super happy with my bridal makeup and it held up perfectly the whole day! Thank you Dhyana!

Princess S.

Married on 12/24/2018

I love how Jenny worked wonders in my face.

Jenny from Fave Art Beauty is so sweet and professional make up artist. I felt very comfortable with her. I lookes amazingly beautiful in my post wedding photoshoot. Thank You!

Jeromelle

Married on 12/05/2018

I had an amazing experience

I had an amazing experience! Dhyana was on time and on point on both hair and make up style I requested. She is truly an experienced hair and make up artist. She articulated every step she did and walked me through the process. I have received a lot of compliments on my make up and they all asked for her contact info. I'd definitely recommend her. Thank you Dhayana for making me feel like a beautiful bride.

V---

Married on 12/03/2018

So sweet and a calming presence on your crazy day!

I am really thankful that I had Face Art Beauty as my hair and makeup artists for my wedding day. They are very professional and calm, yet keep the mood light and fun. They are likely the first of your hired wedding professionals you'll encounter on your big day so that really helps set the tone. Dhyana talks you through your makeup process, i.e. how long you'll need to keep your eyes closed to let lashes dry, what the products are for, etc. She really tries to deliver the look you want, not the look she thinks you should have, though she is not hesitant about making some wise suggestions. We had hair and makeup services for myself, 4 bridesmaids, 1 officiant, and 2 moms. Everyone was very happy with the way they looked. The FAB team of 3 was so efficient; afterwards, they packed up and rolled their cases away like they were never there.

As with many of the hair and makeup stylists I contacted, there are contracts to read over and retainers to deposit, which can be intimidating. What really helped me make my decision is booking a trial and getting to know Dhyana in person vs via email. She really took her time during the trial and seemed to consider everything, so by the time the wedding came around it all went smoothly. Mahalo to Dhyana, Jamie, and Andrea!

Face Art Beauty's reply:

Hi Virginia,

Thank you so much for your kind words! We are so happy to have been a special part of your wedding, and really appreciate that you took the time to review us.

We look forward to seeing you again one day, and please keep in touch with us again when you are in Hawaii :)

Danielle B.

Married on 11/30/2018

Amazing hair and makeup!

Dhyana did an absolutely amazing job on my hair and makeup for my wedding day. I'm pretty particular and was nervous going into it without a trial run first since I had a destination wedding, but she made me feel at ease and I could not be more pleased with my makeup! Thanks Dhyana!

Daisy V.

Married on 11/23/2018

The best I've ever looked

Wow, this was an amazing experience! She showed up to my hotel room on time and was extremely sweet and calm. She did my make up exactly how I showed her in a picture. She was also very knowledgeable about Hawaii weather and how to make my hair look best. She made me feel absolutely gorgeous on my big day. I would recommend face art beauty to everyone! 10/10

Sharey

Married on 11/18/2018

Loved everything.

I am very happy that I hired Face Art Beauty to do our makeup and hair on my wedding day. Emails and questions that I had were always very prompt and thorough. The team was very nice and always on time. They focused on exactly what my bridesmaids, my mom, and I requested to ensure that we were happy and comfortable. I loved everything with the way all of our hair and makeup turned out! Face Art Beauty is great and I highly recommend them!!

Marilyn N.

Married on 11/18/2018

Made my wedding day look come true!

I inquired with Face Art Beauty from San Francisco for my then upcoming wedding in Oahu. The hotel where my wedding was, had given my a list of artists they recommended, but I did my research and had my heart set on Face Art Beauty.

From the first point of contact till now even, their responses were prompt, informative and professional. I immediately felt at ease and knew I had make the best choice.

When I arrived for my trial, Dhyana was ready for me with everything cleaned and laid out. She listened to my needs and wants and made her own professional input. Great first session.

Wedding day, she was calm and on time. Dhyana made my bridesmaids and mothers and me look and feel beautiful. She did not rush you in any way and would adjust according to each person's opinion. I looked amazing in real life and on film. So pleased!

Evangeline

Married on 09/11/2018

Dhyana is the best! 100% Recommended

I've had my hair and/or makeup done by Dhyana 3 times now:
1. my bridal hair/makeup trial
2. Wedding Day hair/makeup
3. Bridesmaid makeup for a friend's wedding

Dhyana and team always show up early to set up on the day of the wedding. They take their time to get to know what you are looking for in hair/makeup and will ask questions along the way (what kind of coverage, smokey eye?, natural or defined brows, etc.) and pay A LOT of attention to the cleanliness of their tools which I appreciate having sensitive skin. Once finished, they give you plenty of time to feel out your hair/makeup and ask for as many adjustments as needed.

I've had Dhyana do a natural look and a heavier glam look on me and absolutely loved both results. The way she and her team do makeup enhance your natural beauty without feeling caked-on or heavy and leave you feeling gorgeous and confident.

I've even gone back to ask what products Dhyana used on me on different occasions because I loved them so much and she always responds within a day!

100% recommend Dhyana and the FaceArtBeauty team!


Alina

Married on 08/18/2018

Dhyana and her team at Face Art Beauty were so wonderful to work with! Dhyana is so sweet and her makeup and hair skills are amazing! As a makeup artist myself, I felt so comfortable during the process because Dhyana always asked the right questions and made sure that everything was what I wanted. I feel that it's important for any artist to ask questions and communicate with their client to make sure they are on the same page, and that's exactly what Dhyana did :)

On the day of our wedding, my bridal party had Dhyana for makeup and Raemi for hair, and they executed both so beautifully! Everyone looked so stunning and glamorous! I had the pleasure of having Dhyana for both my hair and makeup and I absolutely loved how it turned out on my wedding day! I can't thank Dhyana and Face Art Beauty enough for their great work!!! I was very pleased with everything and would highly recommend them for hair and makeup services!

Joyce

Married on 08/08/2018

Thank you Dhyana and to your hairstylist for an amazing job!!! My MOD, sister and my mom looked absolutely beautiful. We got so many compliments all night! I really can't thank you enough. You made me looked flawless all night long. I wish I could have worn that make up forever! All the best! :)

Thanks regards,
Mrs. Valdes

Cami

Married on 07/21/2018

My bridesmaids and I loved our makeup and hair. I definitely felt like a bride on my special day and was amazed that after a long day, my makeup still looked flawless! Dhyana was easy to work with, she communicated well, was beyond sweet and she gave me the exact look that I wanted. I highly recommend Face Art Beauty to anyone looking to make any special day that much more special!

Kelly I.

Married on 07/07/2018

Professional Artistry

First off, FAB's website is BEYOND informative. If that's not the first sign of a bright future partnership I don't know what is. :) Dhyana was the first to greet us at our hotel room on the morning of our wedding. I was running around like crazy and in a split second she instantly made me feel calm and collected. She was professional and very genuine. She kept asking if we needed anything from her. Secondly, the amazingJamie did my mom and I's makeup/hair. LOVED her! She was so nice and kept reminding me to let her know if there are any changes I wanted. Coming from a person who hates conflict, I normally just smile and move on even if I don't love something, but I felt so comfortable with her that I knew I could.. if there was anything I didn't like.. which was nothing! I couldnt believe how the makeup and hair turned out. Everyone complimented me on it all night long and to this day! I'd recommend this company over and over and over again because they are 1) Reliable 2) Professional 3) Quick responders 4) Genuinely nice and caring people! Thanks, FAB!

Madalyn

Married on 06/18/2018

Face Art Beauty made everything so simple and fun! They took our ideas and brought them to life. They were extremely professional and not intrusive at all. Everyone felt comfortable and enjoyed the process so much. I wish we could do it again! XOXO

Abigail

Married on 05/19/2018

Face Art Beauty is simply the best! I came across Face Art Beauty through Instagram and liked how they made everyone looked polished yet still naturally beautiful. Also, their presence on social media was also a good selling point for me because they would post their work often and I would like seeing the transformations in their stories. It showed how they also value that connection they make with their clients. When people choose to get makeup done professionally, they want to look and feel beautiful and Face Art Beauty is VERY good at that! It also helps that their team is so incredibly sweet and nice! When I first met Dhyana at my trial, she was so awesome! On top of that, she really listened to what I wanted and checked in with me if what she was doing was something I liked. On the day of the wedding, Dhyana and Jamie came to do work on me, my mom, sister, and mother-in-law. My family LOVED them. They were so easy to talk to and made the experience memorable. As for the makeup -- they did a WONDERFUL job! My mom, sister, and I have had makeup done before by another MUA and did not enjoy the experience because it was so heavy. With FaceArtBeauty, they found a way to capture our natural beauty and enhance it! The makeup was perfect and came out beautifully in the photos. My husband (who actually prefers I don't wear makeup) even commented and said that it turned out perfectly. Thank you Face Art Beauty for being the best out there!

Courtney

Married on 03/18/2018

Dhyana was AMAZING! She did my makeup and my three bridesmaids. She was very professional and gave myself and my bridesmaids makeup tips (I'm not even close to knowing anything about it). She was very calm which made me calm. As a bride on my wedding day all kinds of nerves was flowing but she made the day so much smoother. I can't thank her enough. Her makeup skills is crazy amazing I felt like a queen! People said I looked beautiful like I'm sure they always say but I FELT even more beautiful thanks to her! I highly, highly, recommend Dhyana and Face Art Beauty!!!!
Are you interested?
Send a message