55 Reviews
Recommended by 100% of couples
Quality of service

5 out of 5 rating

Average response time

5 out of 5 rating

Professionalism

5 out of 5 rating

Value

5 out of 5 rating

Flexibility

5 out of 5 rating
33 User photos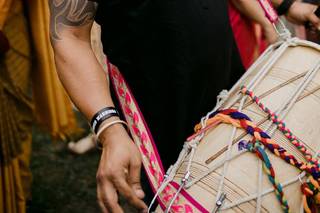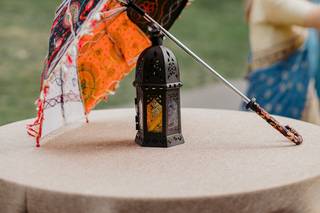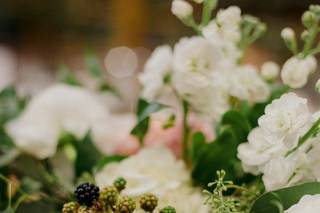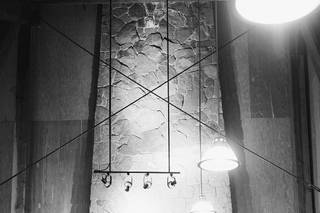 + 29

photos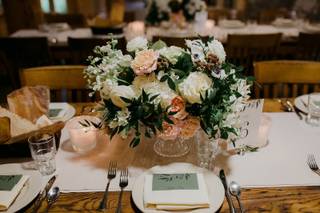 Jessica

Married on 09/08/2018

Words can't describe how amazing Stephanie is - a DREAM PLANNER

Stephanie is one in a million.  I don't even know where to begin because working with her was SO phenomenal.  Hiring Stephanie was the single best investment we made for our wedding and made planning (from out of state down in SF) a breeze.  She's organized, efficient, creative, communicative, thoughtful, positive and FUN - she rolled with every curveball we sent her way and managed to work miracles with our venue and vendors.  She anticipated issues before they came up and made sure everything was perfect for our wedding weekend.

Our wedding was particularly challenging/elaborate given that we were hosting two days of events (one day focused on my husband's Indian heritage, and one day celebrating in a western ceremony, plus Sunday brunch) and Stephanie totally knocked it out of the park.  Our weekend was a bit of an elaborate affair - all guests stayed onsite and we incorporated both an Indian event on Friday night and a western wedding on Saturday (plus brunch on Sunday!). Stephanie coordinated all aspects of the weekend and made sure that my husband and I could enjoy our limited time with friends and family. Plus, she was the most amazing, calm presence throughout the weekend (particularly when I was feeling especially nervous right before walking down the aisle). She also went above and beyond working with our florist to "transform" our venue making all of my dreams for the event come true.

As soon as we hired Stephanie, wedding planning went from feeling like an overwhelming chore to an exciting project that we worked on together as a team.  She kept us motivated and moving forward while also encouraging us to make the weekend magical.  She's not afraid to roll up her sleeves and find ways to be creative with the budget (such a nice change from other planners we interviewed!) while also helping us figure out where we could get the most bang for our buck.  From start to finish, she thought of every single detail and made the wedding weekend stress-free for us, our families and our guests.

I echo what a previous reviewer mentioned - the most bittersweet part of wedding planning being over is the fact that my husband and I no longer get to work with Stephanie.  I cannot recommend her highly enough!

+ 14

photos

Nicole T.

Married on 09/01/2018

The best fun, stress-free, wedding planning team!

Stephanie and her team at Every Last Detail are absolutely amazing to work with - imagine your very best friend was also the best wedding planner, and that's Stephanie. My husband and I cannot recommend her and her team highly enough.

Stephanie helped us with her finishing touches services, which included an initial meeting to see where we were at and where we needed help, along with amazing vendor/service recommendations, followed by everything we could ever want or need for the two months leading up to our wedding. In that time, Stephanie met with us to go over a full list of what we needed to do ahead of and during our wedding and helped us setup final meetings with all of our vendors, which she attended.

On our wedding day, Stephanie took care of everything - we didn't have to worry about anything being setup or where we needed to be at any point. Stephanie took such great care of me, giving me snacks throughout the day, helping me fix my makeup, bustling my dress, and so much more. Stephanie and her team also took great care of our families, friends, and vendors.

Our wedding and the planning process was stress-free and a ton of fun to plan with Stephanie. My husband and I both agreed that the single best thing we did to make our wedding perfect was to hire Stephanie. After spending so much time with Stephanie, it was bittersweet when our wedding was over, for multiple reasons, but also because we didn't get to see Stephanie everyday. Thank you so much to Stephanie and her team - you are the absolute best and we love you!

+ 5

photos

Rina

Married on 08/12/2018

We didn't know where to start!

We heard of Stephanie and her business through family members who used her services to pull off their big day. With a trusted recommendation, we felt confident meeting with her to discuss our situation and plans. My partner and I didn't know where to begin with planning a wedding. Our parents live far away and felt we were able to handle it ourselves (far from it, in fact!) — but rather than mess around with cold-calling vendors, we sought a professional with contacts, experience and a solid work ethic. We contracted ELD for an entire year of assistance and it was worth every cent! Stephanie knew all of our chosen vendors personally and led our meetings with ease. She manages to be sweet and assertive: she almost always negotiated a fair price, contracts were examined and explained to us in full, and she always had our backs if something went wrong (that rarely happened, though). She emailed us monthly reports, weekly to-do lists, and near the end we were in touch daily to discuss whatever needed to be done. From the very start, Stephanie made it a priority to learn about us and help us personalize the wedding while minimizing stress on our parts. She's warm and hilarious! It was an honor to get to know her over the course of a year. Our guests loved the wedding day and several remarked on how calm I looked in the midst of so much going on. I was happy to tell them we had a super hero working behind the scenes. If you are a busy person or even just a shy type-B personality, consider hiring a coordinator to assist you with your wedding. Even if it's just for the wedding day and not the year — you won't regret having help along the way. Best of luck!

Every Last Detail's reply:

I am so grateful for that initial referral and all of the time I had with you two for the year leading up to your wonderful wedding day! The pleasure was all mine! What a joy you two are to be around. Endless smiles on my part when i think about the whole experience planning your wedding together! Thankful that I can now call you my friends. Thank you so much for your very kind words. Hugs!

Are you interested?

Send a message

Carley

Married on 08/04/2018

I can't begin to sing Stephanie's praises to adequate amounts. She truly was invaluable to our entire wedding process and made the entire thing feel FUN and exciting. She is a professional planner in every sense of the word and anticipated potential issues before they even crossed my mind. Our day would not have been the same without her, that I know for sure! I highly recommend her to anyone looking to have a dedicated, talented, and communicative planner on their side.

Every Last Detail's reply:

Carley and Corbin, thank you, thank you, for your kind review and for being incredible clients. You two were such a treat to work with throughout the whole process - great personalities, a pleasure to be around and you have great taste in design/décor/details. I looked forward to every planning meeting and enjoyed every single one. My assistant and I had so much fun coordinating the personal and fun details on the wedding day. Your wedding at Sodo Park was top notch! I am lucky you picked me and so very thankful!!!

Hope B.

Married on 06/16/2018

Everything we could ask for!

Stephanie and her team knocked it out of the park. The wedding was perfect and we did not worry about a single thing. We are so glad we chose every last detail, worth every penny.

Every Last Detail's reply:

Thank you for your sweet review, Hope! This was, by far, one of the most FUN weddings I've ever had the pleasure of planning/coordinating... not only the fun and unique details, but I was lucky enough to work with some of the best clients ever!!! Hands down one of my all-time favorite weddings. Thank you for trusting me and working with me to plan and produce your incredible wedding!

Ruth H.

Married on 05/05/2018

Top Notch from Beginning to End!

Stephanie got us from the very beginning. We clicked right away in our initial meeting and she rolled with every up and down, with a clear answer and direction for every question, big and small, through the relatively short planning timeframe of 7 months. The promises she made for the day-of were fulfilled and then some. She kept us to budget, has a well-honed system for tracking everything, sequencing the decisions for when they need to be made, and keeping everyone happy and informed in the process. My favorite anecdote was when she pulled out a perfect bandaid to fix the blister I'd developed walking in to the first look with my husband. No more pain the rest of the day! Saved the day. I recommend Stephanie and her crew without reservations - a truly expert wedding planner and a joy to work with to boot.

Lilli

Married on 01/27/2018

If I could have ranked the services and value of Stephanie, owner operator, of ELD higher , I would have.
I have hosted 2 large wedding ( 250) with her and the experience was wonderful. I have used 2 other, highly ranked and well known planners before her. Both were very good - neither could hold a candle to the amount of work and talent Stephanie brought. We purchased her "day of services" -And I do not know why she labels it as that - she held our hands all the way through. All of our vendors LOVED working with her and so did we!

Every Last Detail's reply:

I am so humbled by your review! It was an HONOR and a pleasure to work with you not once, but twice! I felt like I was an honorary member of your family and it was so wonderful getting to know you all better as we planned both of your daughter's weddings. Thank you so much for selecting me and for this lovely review! Nothing but a huge smile on my face as i think of both weddings. LOVE!!!

Karli

Married on 01/20/2018

I can't tell you how many times my mom and I looked at each other throughout my wedding planning process and said "Stephanie is worth her weight in GOLD." We paid for the Finishing Touch Package (aka "day of" coordination) and at first I thought 'Holy moly this is expensive!' but like I mentioned, it was worth EVERY penny. Hiring her was by far the best decision we made regarding everything wedding-related. Here are three reasons why (out of thousands): 1) Her personality is contagious. From our first meeting with her my mom was ready to adopt her into our family. The venues know her and highly recommend her (that's how we got her name initially). My makeup artist on the day of the wedding said "You got a great wedding coordinator, I hope I get to work with her again! She was so on top of it." She is friendly and bubbly, and also professional and thorough. She made every meeting FUN yet efficient at the same time. 2) Her organizational skills. I don't know how she does it but she is on top of EVERYTHING. She takes notes and listens and follows up immediately after leaving a meeting. She keeps all of your vendors informed of details so you never have to email all of them separately. I didn't trust the coordinator from the venue we were working with, but I didn't have to worry about it because I knew Stephanie would handle everything correctly. She picks up items that need to go to the venue the week before your wedding and she brings them there so you don't have to worry about it…it's amazing! 3) She delivers incredible outcomes. The day of the wedding flowed so well, not a single thing went wrong or felt off. Stephanie and her assistant know exactly how to keep things going on track with somehow managing to stay in the background so guests don't even notice. I even had a friend's husband say "You must have had a really good coordinator!" You can officially stop searching and hire her immediately for your event! THANK YOU STEPHANIE!!!!

Every Last Detail's reply:

Wow - you are the sweetest! Thank you for your amazing review. I feel like I was the lucky one to work with you and your incredible family! Thank you for allowing me the opportunity to be a part of such a wonderful event. Keep in touch!! xo

Marilyn

Married on 09/17/2017

Stephanie is the absolute best!!! She is so professional and knowledgeable. Her ideas and suggestions are fabulous and there is no problem that she doesn't have a solution for. She is an absolute joy to work with and seriously goes beyond the extra mile at every turn. I love her to bits. She absolutely took all of the stress out of the wedding day so that John and I could just relax and enjoy everything. She thinks of so many little extra touches to make everything more beautiful.

+ 2

photos

Every Last Detail's reply:

Awwww... this is SO nice Marilyn! I had the best time working with you on the planning and coordination of your wedding! So thankful I was a part of it! It was a gorgeous wedding and I loved how we totally personalized it to fit your personalities. So much fun! Lots of love! So glad we are keeping in touch.

Lauren

Married on 09/09/2017

I wasn't sure I wanted a big wedding - but I knew I wanted a wedding planner who would make the planning easy, the effort entertaining, and the result fabulous. That was absolutely Stephanie. Not only did we love planning our wedding with her - I was genuinely sad that I wouldn't get to see her quite as often when it was all over - but she made it more special than we ever could have imagined: she put extra effort in to make sure that all of our whims were realized, so we really could have a dream wedding. Not to be coy, but she really did pay attention to Every Last Detail - and even went the extra mile on the day-of, running back to another venue to pick up an oxygen machine that my father had left at the church. It made my life easy and our wedding amazing. I would recommend her to anyone, without qualification.

Mike

Married on 09/09/2017

Stephanie and her team were fantastic. I can't imagine doing our wedding without them. She truly delivered our dream wedding. Stephanie is super-responsive, very organized, and knows tons of great vendors to put together the best wedding. The cost of a good planner seems like a lot up front, but the money we saved on deals and the time/stress we saved was incredible. By the end of it, I felt like Stephanie could have charged double and I still would have thought it was a good deal.

Jeannine

Married on 07/29/2017

No one on the Earth is more organized than Stephanie Wilson. Though I live in Texas, I had the task helping to plan a wedding in the Pacific Northwest since that is where my daughter and her new husband live. I was very worried how our family would be able to find the best vendors and coordinate the wedding from such a great distance. After meeting Stephanie, I knew the wedding was in good hands. The wedding was actually stunningly beautiful and the guests, who attended from all over the United States, still talk about how much fun they had. The bride, the groom, their parents, family and friends were all able to thoroughly enjoy the day without a single concern. The wedding was so much fun! Stephanie had literally preplanned Every Last Detail. Thank you, Stephanie. Our family, including the bride and groom, readily recommends your wedding planning skills to everyone who just wants to be a guest at their own party.

Jillian

Married on 07/22/2017

Stephanie is the go-to wedding coordinator in Seattle! When I started my search for a coordinator, I knew I wanted someone who was very detail oriented, had great connections to all the other top vendors, and someone who would put me, my husband, and my family at ease the day of. After interviewing 5 different coordinators, I immediately knew Stephanie was the perfect one for our wedding. My husband and I had a over-the-top wedding at Russell Investments Center and the Four Seasons, where we had tons of small details. Stephanie and her team helped execute everything we wanted seamlessly. They went above and beyond and made my day even better than what I dreamed of. We had an issue with a flooring vendor and before I could even worry about it Stephanie had a new floor ordered and it was on its way. Apart from the amazing work she does, she has the most wonderful personality. We instantly clicked and I knew I could rely on her for everything we needed. Every meeting with her, from the initial checklist meeting, to the house visit where she collected wedding decorations, was so much fun. If you want a coordinator you can rely on, who is super organized, who thinks ahead on any issue that may arise, and who overall will become a good friend of yours at the end of it all, choose Stephanie at Every Last Detail!

Michael

Married on 09/10/2016

Stephanie is bar none the top in her profession. She handled our double wedding with such professionalism and took care of details we would have never even thought of. Her entire staff was on hand to ensure our day went off without a hitch. We cannot say enough good things about how well everyone at ELD handled our wedding and created an amazing day for us. For those that think they can use a "day of" planner. Reconsider, there is way too much riding on details that will come up that you can not predict. You need someone like Stephanie in your corner.

Melissa

Married on 08/06/2016

Stephanie was recommended to us by one of the wedding venues that we considered, and she did a great job with our wedding! We choose to have her as our day-of-coordinator rather than a full coordinator, but she exceeded our expectations and provided valuable input throughout our wedding planning. She provided very helpful suggestions for top wedding vendors based on what we had in mind, budget considerations, etc., and she attended most of our vendor meetings to help ensure smooth and efficient planning of the details. She was super responsive to emails and provided great suggestions and tips for handling various wedding decisions. She is organized, friendly, and very detail-oriented. Definitely recommend her as an experienced and talented wedding coordinator!

Barbara

Married on 07/10/2016

Do it!
I am mother of the bride. My daughter and son in law engaged Ms. Stephanie Wilson of Every Last Detail LLC.
A superb experience!

Ashley

Married on 06/18/2016

Stephanie was absolutely the best! She is so good at what she does! She is super friendly, listens to what you want, and makes it happen! :) On the day of our wedding it was raining and we had planned for an outdoor wedding so we had to switch to plan B. She did such an amazing job with this and made it stress free for us! Thanks again Stephanie!

-Ashley & Mat Kelly

Mallory

Married on 04/16/2016

I wasn't convinced we needed a planner - I wasn't a typical bride, who had dreamed about the day for years, and felt like we could pull off a nice celebration without spending extra money. I was planning from the other side of the country, though, in tandem with my mom - and she was insistent we get someone to help her out onsite. I AM SO GLAD WE DID. Stephanie was, hands down, the best money we spent throughout the whole process. (I stole that line from my mom; her other common refrains: "I would pay her 10 times what we're paying" and "She's doing EVERYTHING!")

Stephanie is amazing. The whole process felt more like I was planning with my best friend than someone we paid to help out. She was excited, creative, supportive and - of course - meticulous, detailed and organized. There were so many things we didn't know to think through or even consider when planning, but Stephanie talked us through each step. She made it all SO EASY.

Our day was perfect, and even better than I thought it could be - and so much of that because of Stephanie's vision and execution. We loved her - we miss her!

Debbie

Married on 10/17/2015

Stephanie was great. She was there to help anyway she could and had great ideas for venders we needed.. When my daughter was getting stressed out she took over anything she needed. I don't know what we would have done without her. Except we wouldn't have gotten everything done. Stephanie was worth every penny..

If you are looking for a wedding planner, check with her first. You won't be disappointed.

Angeline

Married on 10/17/2015

Stephanie saved my sanity during my wedding planning process! I knew she'd be worth every penny the minute I met her. She was extremely responsive and helped take so much off my plate while I was crazy busy at work and worried I wouldn't get wedding things done. My wedding was absolutely amazing and if there were any hiccups, we were none the wiser! I would (and have) recommend her to anyone planning a wedding or other event!

Stephanie and the Every Last Detail team did a great job with my wedding. I could not be happier with their service. Throughout the entire process Stephanie happily answered all my questions, provided advice without being pushy, and kept me on track! On the day of my wedding people kept commenting on how calm I was. I was able to completely relax because I knew everything was well planned out and I knew that even if something happened, it would be handled well.

Stephanie has many years of experience and it shows. She doesn't let little details fall through the cracks and she thinks of things that only a professional would consider. She also has great vendor recommendations!

Stephanie and her team go above and beyond and are sure to provide great service. I felt like Stephanie thought of my wedding with as much care as if it was her own. The weather on my wedding day was horrible (wind, rain, etc.) and she didn't let it stop her! If something needed to be done, she was going to do it even if it meant getting soaked in the process!

I would highly recommend Stephanie and the Every Last Detail team!


Jan

Married on 10/10/2015

Stephanie is the best, my daughters wedding went without a hitch, perfect in every way. Stephanie went beyond the expected for us.


Christine

Married on 09/18/2015

Stephanie was highly recommended to us from our wedding venue and we were so pleased to have worked with her. It meant a lot to us that the venue and Stephanie had a strong rapport since they would be working so closely together. She proved to be an amazing wedding planner. We booked her to help us with our September wedding and were extremely pleased with her level of support, responsiveness and engagement with us in the months leading up to the wedding, even though technically we booked her only for the "day of coordination". She was extremely organized, detail-oriented and creative. We especially relied on her to help us finalize the details (big and small) for our wedding. She connected us to the florist, proofed all our printed materials, reviewed our ceremony schedule and gave us countless helpful suggestions along the way. The day of the wedding went off flawlessly, Stephanie and her team ensured everything went to plan. We had some unique requests and crazy mishaps, and everything was taken care of. If you're considering Stephanie, I would say she's worth her weight in gold. There wasn't a single thing I worried about in the days leading up to the wedding because I knew Stephanie had all the details, preparation, organization, and vendor relationships handled. She, quite honestly, had it all covered, down to every last detail!

Erin

Married on 08/16/2015

Stephanie was without question the best decision we made during wedding planning. She truly made every part of the process so enjoyable and her priority was that we enjoy our big day- AND WE DID! Our wedding was full of cultural traditions, lots of family input, and requests that seemed almost impossible to execute. Stephanie is clearly well respected within her own community of wedding vendors as she also connected us with some of our other most favorite people who contributed to making our day perfect. Thanks to Stephanie and her team, our day was flawless, down to....every last detail :) We love Stephanie!!

Erin and Aviad

Kathy

Married on 08/01/2015

Stephanie was an absolute joy to work with. Was given her name from a dear friend in the business.
As both myself and my daughter (bride) were mostly out of town, she handled everything, and I had not a worry in the world.
The end result was stunning and couldn't have imagined it any other way. Will definitely use again for next wedding or any other event.
Love this girl!
Are you interested?
Send a message