48 Reviews
Recommended by 100% of couples
Quality of service

5 out of 5 rating

Average response time

5 out of 5 rating

Professionalism

5 out of 5 rating

Value

5 out of 5 rating

Flexibility

5 out of 5 rating
60 User photos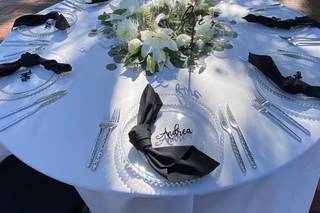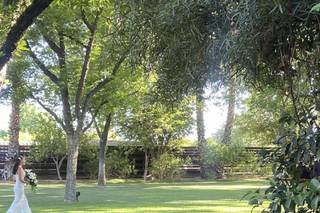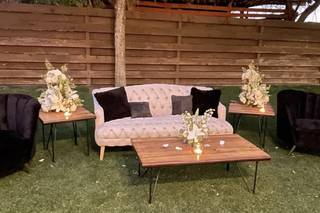 + 56

photos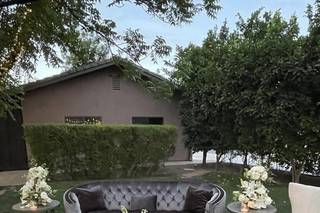 Yasmin R.

Married on 01/03/2023

Nicki was great to work with

Nicki with Events to Remember was so good to work with. She made celebrating our Mom's life and legacy so painless and easy. My brother and I are very busy with multiple businesses, and she handled everything for us. She even did a great job accommodating for all of our cultural requirements and needs. I will definitely use her again for any other event. Hopefully not for another funeral.

Dawn M.

Married on 11/19/2022

Working with Nicki was easy, fun and she exceeded our expectations.

Nicki was amazing to work with! She is so creative and works so hard to make everything fall into place without you having to worry about a thing. She does great paying attention to detail. We got so many great compliments on how great everything was and how everything went perfect without any hiccups. We will definitely use her for our next event!

Events to Remember llc.'s reply:

Thank you so much! Having amazing clients like you is everything. I can't wait for your next event!

Lexi W.

Married on 11/05/2022

Friendliest Wedding Planner!

As a wedding photographer, I have had the opportunity to work with Nicki a few times and she does an amazing job! She is super friendly, personable, and will get the job done on your wedding day. Having a great wedding planner makes a huge difference to help you enjoy the wedding day, and I highly recommend Events to Remember!

Events to Remember llc.'s reply:

You are so sweet! Thank you so much for the kind words. It was such a pleasure working with you and I look forward to the next time.

Are you interested?

Send a message

Sam L.

Married on 10/07/2022

Best coordinator ever!

Nicki was incredible. Took away all of the stress and made our special day absolutely perfect! She paid attention to detail, did an outstanding job with decor and made sure everything ran smoothly the day of. I am so happy with everything she did and would recommend her to anyone getting married in the future!

Events to Remember llc.'s reply:

Thank you so much for your kind words. We had such a fun time with your wedding. It was a pleasure working with you. 💖

Andrea B.

Married on 05/15/2022

Would recommend 100/100

Fantastic experience. Attentive to my wanted details, always available when needed, listened to my vision, friendly, outgoing and always had my best interest at heart. executed my day perfectly, would absolutely recommend!!

+ 4

photos

Events to Remember llc.'s reply:

Thank you so much Andrea. Your wedding was such a dream to plan with you. Having clients like you and Ross make my job so much fun. We wish you all the best.

Kristine S.

Married on 04/02/2022

A wedding day to remember (mostly for the weather)

Nicki Crause is an angel who will make your wedding gorgeous, regardless of rain, wind or cold weather, and we had all three. Phoenix had beautiful weather all week, except for Saturday - the day of he wedding. We had ordered tents when we heard there was a 30% of rain which very quickly turned into 100% chance of rain. The tents did not work because the grass below them was soggy. Nicki decided to move all of the furniture out of the rooms in the house, and have the wedding indoors. After the service, Nicki decided to move the reception and heavy tables onto the dance floor so we could eat together and toast the bride and groom. Nicki is quick thinking and works harder than any woman I know. She turned what could have been a disastrous wedding into a beautiful wedding we will always remember. Thank you so much, dearest Nicki!

Alisha K.

Married on 04/02/2022

Amazing! Best Day Ever!

My sister hired Nicki as my wedding gift to be my Day of Coordinator. Nicki was so easy to work with, very responsive & had great ideas & helpful suggestions. She totally understood my vision & made my dream wedding a reality. If something went wrong on my wedding day I had no idea. Nicki & her assistant, Darlene, had everything under control from start to finish. I highly recommend Nicki! If I could give her more than 5 stars, I would. Thank you
Nicki for everything!

Trinity N.

Married on 03/26/2022

AMAZING! Nicki is a life saver!

Looking back on my wedding, there is one person that stood out above others and that is our day of coordinator Nicki. She is flexible, personable, and gets it done. She was extremely helpful with putting up decorations, getting our rowdy groomsmen in line and making sure everything I envisioned was done. We had to change the time line a couple of times, and she was flexible and so helpful. We are eternally grateful for her. I highly recommend Nicki.

Amber A.

Married on 02/12/2022

The absolute best experience. So helpful in making our day so special and seem less. Would 100% recommend. Can't thank them enough.

So thankful to have had them at our wedding. Our wedding wouldn't have been the same without them. So easy, effortless and perfect our wedding was because of them.
Thank you thank you.

Chelsea R.

Married on 12/11/2021

Exceptional!!

We hired Events to Remember to plan our company holiday party. The decorations were spectacular, the caterers were on point, and the bartender was so personable and friendly. I would recommend Events to Remember to everyone!!

Kate A.

Married on 11/13/2021

A wonderful experience

Nicki was so helpful throughout the entire planning process, but was a lifesaver on the day of the wedding. I can't imagine getting through the day without her. She worked with all of the vendors, took care of every single detail, and made sure myself and my husband were eating, drinking and exactly where we needed to be throughout the night. I can't recommend her enough!

Events to Remember llc.'s reply:

Thank you so much! We loved being a part of your special day. The venue, the vendors and your guests were such a delight to work with. Congrats!!!

Nancy L.

Married on 10/23/2021

Best wedding planner/coordinator

Nicki and team are the best! I can't say enough about their hard work and for making our wedding picture perfect. Her team placed all.our decorations, provided our rehearsal agenda and review, provided us with day coordination services. Cut and served the cake as well. At the end of the night they boxed up a the decorations and even delivered some of the items back to the florist.
Easy to work with and I would highly recommend her for your wedding event.



+ 6

photos

Events to Remember llc.'s reply:

Thank you so so much Nancy! Your wedding was so much fun and working with couples like you and Jeff make our job such a delight. We wish you all the best.

Melissa R.

Married on 05/29/2021

Awesome support

Nicki was so helpful in developing the party theme for husband's 50th and then helping me to execute. She found top notch vendors to use for the day of the party and was amazing with set up, hosting and clean up. We cannot wait for our next party with Nicki.

Javier C.

Married on 05/10/2021

The perfect team for you

It's difficult to choose just one thing that makes them the right choice for your event. From the professionalism, timely response, and seamless day of coordination, Events to Remember LLC shines where they're needed most: Your Big Day. They were a pleasure to work alongside and provided and exceptional service for their wedding coordination. A must for your wedding!

Larissa R.

Married on 05/01/2021

Highly Recommend - The Best!

From the very first phone call, I knew Nicki was going to be great! We hired Nicki to be our day of coordinator and she exceeded our expectations. She helped ease any worries/stress, gave us a supporting hand from the small stuff all the way to the big stuff, was super friendly, and helped make our special day perfect! She made sure I didn't have to worry about a thing on the big day, made sure everything was set up and that everything went smoothly that day. I was truly amazed by her work and so thankful we hired her! Highly recommend to anyone looking for a coordinator!

Nathan L.

Married on 03/13/2021

Absolutely amazing!

Nicki is a Rockstar and was truly a life saver on our Wedding day. From leading the bridal parties through the rehearsal dinner to helping us design a beautiful and functional layout for our backyard wedding to managing all our vendors, Nicki had it covered with ease and took all our stress away. Nicki is organized, professional and just plan fabulous to work with! She coordinated all the moving pieces down to every detail flawlessly and our vendors loved working with her as well. Nicki and her assistant Darcy helped my wife with her dress during pictures and had drinks ready for us at all times. Nicki and Darcy, we cannot thank you enough for your exceptional service on our special day and it wouldn't have been the same without you both, THANKYOU!!!!

Zdravko S.

Married on 12/04/2020

Superbly Reliable, Nicki made our day special

Nicki was truly amazing! She did an excellent job on the day of our wedding. She was on top of everything, instilling a sense of calm on a hectic day. As the groom, it was very important to me that my Bride was well taken care of on our wedding day. Nicki made sure of that, and this gave my bride all of the confidence In the world that our day will go off as planned, which allowed her to be more relaxed (very important!) and enjoy herself more. To be honest, Nicki's contribution was priceless. Trust me, it was the most valuable thing we spent money on on our wedding day.

Events to Remember llc.'s reply:

I can't thank you enough for this review. I loved your wedding and I'm honored to have been a part of it. You and your beautiful wife are truly two of the nicest people I've been lucky enough to meet. Thank you again!

Lei

Married on 12/04/2020

Nicki is amazing

Let me start with talking about Nicki's personality. I was really iffy about needing a planner, she told me her honest opinion and informed me how I needed to have a planner at least for the day of. Boy was she right! Nicki is so responsive and will listen to you and what's important to you on your day and will deliver in the best way possible. She made sure that me and my fiancé are taking care of, while I was getting my makeup done, she would come in and show me the setup pictures on her phone to make sure I love it. I literally will not be able to make it through that day without her, I had the worst DJ in the world and turned into a bridezilla but Nicki still made sure everything else was ran smoothly. Oh also, I had two dresses and had to change from one dress to another which was absolutely crazy. But Nicki made it happen! She even had my phone on her so every time I lost my phone she would say I have it. The next day the first thing everyone said was oh my god Nicki was a god sent. We are hiring her for our next big events as well. Just love her ❤️

Events to Remember llc.'s reply:

Thank you so much. Working with couples like you make my job everything to me. You and your fiancé are so beautiful inside and out and I was honored to be there for you.

Shana S.

Married on 11/14/2020

Nicki Crause

I contracted with Nicki for day of wedding coordination and she was so helpful for the entire wedding planning process, not just day of. She was extremely helpful with all of our questions and decorated the entire reception so beautifully. Couldn't recommend her enough!

Events to Remember llc.'s reply:

Thank you so much for letting me be a part of your beautiful day! We had so much fun! You both are absolutely stunning!

Jennifer H.

Married on 11/10/2020

Amazing Experience

Events to Remember hosted my 40th birthday. The staff went above and beyond to make every moment perfect! From the bar, to the food, to the service everything was impeccable. We did not have to worry about a thing other than to have fun! I would HIGHLY recommend them to host your next event for you!

Events to Remember llc.'s reply:

Thank you so much for your kind words! We had so much fun with your group. We really appreciate the opportunity!

Jenele L.

Married on 03/28/2020

Must have for a stress free wedding day!

When I started planning our wedding I didn't think we needed a coordinator. I thought that I could plan all the vendors and the day of put the bridal party and family to work and have them help setup the wedding. I'm so happy that we didn't do that and hired Events to Remember to take care of everything the day of. They went above and beyond to take the stress out of our special day. It's not just the decor but all the other details that need to get done during the day of to make sure that you don't have to worry. The wedding was perfect and everything that we imagined with the setup and making sure that we were on schedule and even fed. Our groomsmen even said it was the most organized wedding they were a part of. We couldn't have had such an amazing day without you. Thank you for everything!

Scott

Married on 03/07/2020

Wow! Amazing

We hired Events to Remember for our wedding to help take some of the stress out the planning and actual wedding day. From the first meeting with Nicki I was very impressed. She really knew vendors, suggested places we hadn't even thought of, and was a wealth of knowledge.

We had an outdoor ceremony and as of the morning of the wedding hadn't confirmed our final ceremony site. Nicki seamlessly and without hesitation made our final site work on a moments notice. This site also happen to have high winds that day and she managed to have it looking beautiful and perfect for our ceremony.

Immediately following the ceremony, Nicki rushed flowers, decorations and other valuable items my wife wanted at the ceremony to the reception location. I'm still not sure how she pulled all this off but am still thankful we had her that day. Nicki's day didn't end there though. She continued to assist us anyway possible at the reception - even making sure my wife and I always had full drinks!

Nicki and Events to Remember came highly recommended to us and I know understand why.

Lora P.

Married on 11/23/2019

Best wedding planner ever!!

I had no worries for our destination wedding!
After finding Nicki on wedding wire, she promptly called me and we met to discuss wedding venue, costs and details. From that moment forward I was completely at ease with knowing I had complete support. As a bride who did all of the flowers, decorations and every little detail by herself, Nicki was a huge help with picking items up and helping me get them to the venue.
I had no worries the day of rehearsal. Ideas were bounced around and Nicki gave her input and ideas that helped bring it all together perfectly!
The day of the wedding couldn't have went any better! She was in charge and I was enjoying my morning with my girls! I had no stress that day thanks to Nicki!
I highly recommend her for your wedding!! You won't be sorry you did!❤️❤️

+ 8

photos

Chris B.

Married on 11/23/2019

Best Wedding Planner Ever!

Hi Nicki...thank you so much for everything you did to make our wedding the absolute best day! You and your assistant were absolutely AWESOME! So grateful to you both and how you cared for Lora! She needed someone amazing and you were that someone!
Your husband is the perfect compliment to you as your assistant. His attention to detail from keeping everyone hydrated, whiskey shot to calm my nerves, taking care of my sunglasses, getting me a towel to wipe away my nerves...amazing! Whatever success you have thus far...there is so much more ahead for you both. Thank you both from the bottom of my heart!

David S.

Married on 09/07/2019

Uncommon excellence and perfection in service.

Events To Remember was absolutely amazing. Not only did they choose the perfect venue, but they handled every little nuance down to the center pieces and unexpected, but amazing decor. We started with some high level ideas of what we liked and they took it and ran with it and executed with precision. We could not be more impressed with their professionalism, friendliness and overall job well done. I will never do another event without them. As a last thought, I never even knew what was happening behind the scenes during the event. All I knew is that everything went smoothly from start to finish.
Are you interested?
Send a message