104 Reviews
Recommended by 99% of couples
Quality of service

4.9 out of 5 rating

Average response time

4.9 out of 5 rating

Professionalism

4.9 out of 5 rating

Value

4.9 out of 5 rating

Flexibility

5 out of 5 rating
3 User photos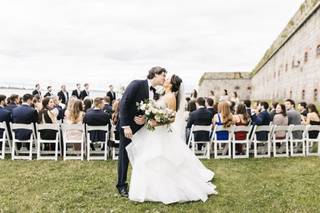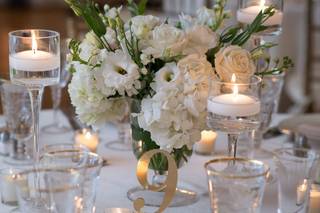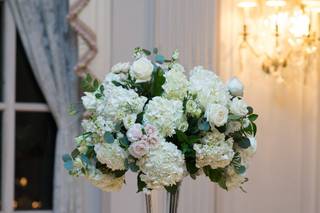 Taylor C.

Married on 10/21/2022

We Love Jaime!

Living in San Diego, we planned our entire wedding from across the country and would have been utterly lost without Jaime. We never doubted that we were in great hands, even though we could only travel out to Newport to meet in person once before the big day. It also didn't hurt that all of our vendors exclaimed "WE LOVE JAIME!" whenever we first mentioned we were working with her :) She was always game to handle any of my crazy ideas and requests and could not have been more helpful and kind from start to finish. Our entire wedding weekend was absolutely perfect, and we have Jaime to thank for that.

We cannot recommend Eventfully Planned more highly to any couple planning a wedding in New England. We just wish we could do it all over again!!

Alexandra S.

Married on 09/22/2022

A Detailed Rockstar

Jaime is an absolute ROCKSTAR!! We are so lucky to have worked with her on multiple events, including our wedding! She was so present and on top of every single detail, giving us peace of mind to be able to enjoy time with our guests. There were LOTS of logistics and transportation schedules (ferries, trolleys, you name it!) and with Jaime leading the charge, all went smoothly. We couldn't be happier with working with her + her team. 10/10 recommend!!!

Ashley I.

Married on 07/02/2020

Simply the best!

We cannot say enough amazing things about Jaime! She is truly the best & went above & beyond to make our special day even more special! Through every step in the process, Jaime was so instrumental in seeing our vision & making it come to life. And throw a pandemic in the mix, Jaime moved our entire wedding vendors & contracts within 2 hours....managed ALL of it!
I'd highly recommend Jaime not just because of her hard work ethic, but she is so sweet & caring and really puts such a personal touch on things.
Every vendor we worked with that had worked with her, had nothin but the nicest things to say about Jaime. And I can see why! She truly is the best!

Are you interested?

Send a message

Kate

Married on 09/01/2019

Peace of Mind on the Big Day

Jaime gave us the best gift we could ask for -- peace of mind on our wedding day. We hired her as day of coordinator, and it was a pleasure working with her in the weeks leading up to the event and on the big day. She helped us nail down details for the timeline and choreograph how all the elements would fit together. It was so helpful having her coordinate with all the vendors and make sure everyone was where they needed to be on the wedding day. And when the bumps came up (literally, our officiant was rear-ended on the way to the wedding), she managed with poise and a problem-solving mindset. It's stressful when things don't go exactly as planned, but I felt calm and cool knowing Jaime had things under control. Thank you, Jaime!!

B Beckett

Married on 10/13/2018

Made the Day Easy!

My husband and I employed Jaime Nelson of Eventfully Planned to plan our rehearsal dinner, wedding ceremony, and wedding reception held in the fall of 2018. We started by meeting in person and discussing our overall vision for the event, and we hired her immediately following the meeting. She is patient, and detail-oriented, which you can tell from speaking with her about her weddings.

She was always generous with her time, always quick to respond to emails as we got closer to the event. She had excellent suggestions for vendors and kept a detailed Google doc folder full of information on them, which was added to as more and more details were finalized. She coordinated communication between the vendors and us, and with the venues of our events, with a relaxed demeanor. Any questions that we had for anyone we directed through Jaime, and she was always ready with an answer, or she knew exactly who to talk to for an answer. She also had lots of useful suggestions for creative ideas for décor and ways to make guests feel included during the day of the wedding, as well as solutions for things like room setup that we hadn't thought of.

When it came to the day of, she was the person behind the scenes making sure that everything ran smoothly. We didn't even see the venue until we were walking down the aisle, and it looked terrific: we didn't have to worry about decoration or deliveries or setup, Jaime handled it all. She was there gently reminding us all of what was coming next, which allowed us to kind of float through the afternoon without worrying at all. We were ahead of time on almost all of the scheduled moments for the day. I cannot stress enough how important this aspect of her service was; it made the day so stress-free and light-hearted.

Never once with any vendor or any interaction during planning or the day of did my husband and I, as an LGBT couple, experience any discrimination or lack of support. Jaime was great with us, and we felt true support from her when discussing the details of our marriage.

Overall, we would recommend hiring Jaime Nelson of Eventfully Planned to plan your wedding event. We thought we would be able to do it all on our own, but she was the best choice we could have possibly made, and truly elevated the overall experience.


Caroline

Married on 10/06/2018

The BEST of the Best

I cannot say enough good things about Jaime. She was absolutely FABULOUS to work with. Always available and willing to email back and forth / jump on a call / meet in person and was always so incredibly patient (I sent a LOT of emails). I worked with Jaime for over a year planning my wedding and never once did she make me feel like there was any other wedding that was more important than mine (though of course she was working with other brides throughout the time, and I'm sure was making them feel the same way!) Leading up to the wedding, Jaime was a detail-oriented (always going through invoices line by line to ensure nothing was missed or added inappropriately), budget-conscious, solutions-oriented, problem-solving extraordinaire, and really always steered us in the right direction. Even when we had wild ideas, Jaime would let us entertain them just long enough to get it out of our system before ultimately coming down to earth and going with the more logical (and cost effective) approach. (But had we stuck with the wild ideas, Jaime would be prepared to make them happen nonetheless). The weekend of the wedding, Jaime absolutely blew us away. Every vendor that we worked with (which was a lot) praised Jaime for being the best of the best - we even got a portapotty upgrade because of her! - and the most organized, on-it wedding planner that they had ever worked with, and that couldn't be more correct. I am a control freak, project manager by nature, but was able to completely let go and enjoy the weekend and wedding day entirely because I knew Jaime had everything handled. Her presence was incredibly calming - she never once even seemed stressed! - and she was always there for my husband and I to turn to whenever we needed anything at all. Jaime was an absolutely AMAZING wedding planner, and the post-wedding-blues are especially difficult knowing that I no longer get to work with her :(

Grace F.

Married on 09/29/2018

Happy Husband and Bride!!

All I can say is wow! Ever since my first interaction with Jaime, she made everything stress-free and very easily manageable. She is extremely organized, timely, and helps you out in every way possible! Newport was a destination wedding for all our 200+ family and friends so I assumed there would be a lot of work on my end to make sure that they weekend went by smoothly. The best part? Jaime was able to give me bite sized pieces and small projects for me to work on slowly throughout the process. I can honestly say that I never felt overwhelmed because of how she nativgated my family and I throughout the entire process. Jaime is reliable, confident, and will execute each task flawlessly! Thank you Jaime for making all our dreams come true!! We received countless compliments that our wedding was the best wedding that are guests have ever been to and we have Jaime to thank for that!

Can't recommend Eventfully Planned enough!
Jaime was an integral part of our wonderful wedding! From the first meeting, she was incredibly kind, organized, and honest with us. Now, having been through the entire process, I can honestly say that our wedding would not have been as organized, beautiful, completely enjoyable to the guests and my husband and I. Every detail was cared for and perfected! Some of Jaime's specific strengths include:
-Organized: Jaime kept us in line with a useful timeline and regular check ins.
-Well-connected: Jaime recommend a fantastic team of vendors (lights/DJ, floral, photographer, catering).
-Communication: Jaime not only kept in touch with us (just the right amount), she also communicated with each of the vendors, which took an incredible amount of work off of our plate.
-Vision: my husband, mother-in-law, and I had ideas about how the wedding would look. Jaime helped make those visions a reality with a meticulous eye for detail.
-Trustworthy: Jaime is SO kind and understanding. We had some family issues that concerned us and relaying our concerns to Jaime took a ton of this deeply personal pressure off of our plates. That was truly Jaime going up and beyond our expectations!
-Hard-working: Jaime works SO hard! Jaime was the first to arrive on the day before and after the wedding. She ensured that the tent was set up and seating was just right. From the start of the planning through the wedding day, Jaime worked tirelessly to pull off the event!

My husband and I (and even our mothers) had the time of our lives and were stress-free, largely because of Jaime! Our guests came up to us throughout the event and after telling us about how beautiful, fun, comfortable our wedding was.

Eileen

Married on 08/18/2018

My wedding day was truly amazing and I can't imagine doing it without Jaime's help! With a demanding job and trying to plan a wedding from Boston to take place in Newport in only 6 mos. I needed some serious assistance! Jaime provided choices for vendors that she knew and trusted and it helped tremendously just being able to choose from a small list vs. having to doing all the research myself. I appreciated how organized she was, keeping track of vendor lists, hotel options, schedule, etc. all on clear spreadsheets. We had regular calls to check in on the status of different items and she also accompanied me to a few in-person vendor appointments as well. I wasn't familiar with all of the (many) different options for tent lighting, furniture rentals, dishware, linens and flowers. Having Jaime to talk me through these options was very helpful and it make the process of choosing vendors and items a lot easier. I liked that Jaime was very calm, practical and provided her advice when I needed it but didn't give her opinions overly willingly, allowing us to make sure that our ideas and style were still represented. As our wedding day grew closer, Jaime took on the big task of helping to deliver our welcome bags to a lot of different locations. Her calm, soothing presence was so essential the day of the wedding. For me as a type A, mild control freak, normally letting someone else run the show on the big day would have stressed me out but I was 110% confident that Jaime had everything under control. It was so nice letting go of all the coordination the day of the wedding and simply being a part of it. Thank you Jaime!!

Valery

Married on 08/11/2018

Made Everything Easy

Jaime helped us plan our August wedding in Newport, RI and we would highly recommend her! We live in New York, and since we were planning our wedding remotely we were keen on having someone with local expertise and Jaime did not disappoint! She helped us with everything from vendor selection to taking care of the minutest details on the days of both our welcome party and wedding. She knows ALL of the vendors in the area, and made the planning process seamless. Jaime offered up great suggestions, but never pushed anything on us and allowed us to make our own decisions. Jaime was indispensible on our wedding day. Not only did she coordinate with all of the vendors and handle 100% of the setup, she came prepared for everything. It was raining on the morning of the wedding and Jaime had thought ahead and purchased cute clear umbrellas to use for pictures. The venue was pushing for us to install a tent for our outdoor ceremony (which we really did not want), but behind the scenes Jaime advocated for us to have an outdoor ceremony without a tent because the rain was scheduled to stop in time. She had also thought of a rain contingency plan in case we did not have a tent and the rain continued. I had an issue with my dress during the reception, and she even helped me cut out boning in my dress – yes she really will do everything! Most of all, my husband and I appreciated how organized and calm she was the day of the wedding. I am sure there were about 100 different things going on in the background, but we were blissfully unaware. In addition to our wedding, Jaime helped us throw a welcome party for all of our guests on the Friday prior to our wedding, which was basically a mini wedding. The event turned out to be spectacular, and we were so impressed with the final product. On the day of, we had to worry about absolutely nothing – we walked into the venue and everything was set up perfectly. Many of our guests weren't sure how the wedding would top the welcome dinner. We're not sure what we would have done without Jaime!

Patrice

Married on 07/28/2018

Before I spoke with Jaime my husband and I were totally clueless on how to host an out-of-town wedding. The Bride was in Ohio, I, the mother of the bride in New York and the venue, Rosecliff in Newport. Jaime came highly recommended and once I spoke to her, their was an instant connection. I knew she was the Planner for us. She was going to help us make my daughters dream Wedding Day come true. She did not disappoint!!

All the vendors we worked with said that she was one of their favorite Planners to work with. This put me at ease and as we started working together I knew that she would help us put all pieces in place. This to me, was a complicated wedding but her attention to detail, organizational skills and knowledge of vendors made the planning process painless.

We had 12 shuttle vans moving guests from 2 Hotels(Newport) to Church(Providence) to Cocktail reception(Providence) back to hotel and then to the formal reception at Rosecliff. Everything ran like clockwork - on schedule - Jaime was there every step of the way. The guests were so happy about the convenience of not having to drive - this was a definite winner.

The Wedding Day was spectacular - she did not miss a beat - it all flowed beautifully. It was such a relaxed day knowing that all was in good hands. I cannot recommend Jaime enough. If you are planning a wedding in the Rhode Island area there is no one else to consider except Jaime. It was the best decision we made.

Emily

Married on 06/30/2018

Jaime is an absolute delight to work with and an incredibly organized, thoughtful and talented wedding planner. She helped me pull off a wedding that required literally everything be brought in from outside (chairs, tables, toilets, food & beverage, tent, transportation everything you can think of). This would have been a nightmare to do on my own and Jaime did it so smoothly and effectively. She was always responsive and so knowledgeable about everything to expect. I can't recommend working with her enough.

Stephanie

Married on 05/28/2018

I cannot say enough good things about Jaime- she is WONDERFUL. I highly recommend her, especially to anyone looking to plan a long distance wedding (she helped us put together our wedding in RI, we live in California) and she could not have made the process easier or more stress-free.



At our first meeting, we walked through a couple of possible venue contracts and it immediately became very, very clear, very quickly, the value she would provide and expertise she would bring to the table throughout the entire process. She started flipping through the contracts, underlining possible points of concerns and things we should get clarified in the contract language, then pulled out a calculator and helped us strategize on where we could cut costs, how to order quantities of things that made sense and possible negotiation strategies we could use with the venues, coming up with ideas we never would have even thought to ask or suggest.



She is super responsive, hyper organized, on top of everything, knowledgable, and excellent with vendor negotiation. When I would send her massive emails with tons of detailed questions, she followed up within a day every single time, and made all the extraneous details and planning completely painless. She's pragmatic and realistic, without being remotely pushy, and she always had our best interest in mind in everything she did- it really felt like she was our advocate. She gave wonderful recommendations while being conscious of our budget, and we adored every single vendor she endorsed. She went to bat for us anytime there was a snafu with any vendor and we could not have been happier with her.



On a more personal note, she's incredibly warm, friendly, personable, emotionally intuitive and comes off as completely calm and relaxed even in the midst of the chaos of the event, which made us feel so much more comfortable and happy on the day of. Hiring her was the best decision we could have made.

Lauren

Married on 05/26/2018

Jaime is spectacular!!! After seeing her in action at a wedding that we were a part of, we had to have her for ours. We hired Jaime for day of planning and she was beyond amazing! She made sure our venue planners were placing things in the right spots, that our photographers/ videographers/ florists/ HMU artists were all aware of where and when to be in places. And most importantly she made sure we were on time and where we needed to be. She was a pleasure to have around always checking in on us, and so beyond helpful. Our day was perfect and it absolutely was that way because of Jaime and her team's help! We highly recommend Eventfully Planned as the best of the best!

Meredith

Married on 11/10/2017

What can I tell you about Jaime Nelson… STOP contemplating it and hire her now. We hired Jaime as a full service wedding planner after interviewing a few people in the Newport area. What struck me following our phone interview was her attention to detail. While hiring a wedding planner may seem like an unnecessary additional expense, thinking of all that Jaime did to prepare and day of our wedding she is WELL worth her weight in gold. If planning a high end wedding in Newport, look no further. Several Rhode Island vendors I worked with say, "Jaime is one of my favorite planners." After a unexpected family emergency, I asked Jaime if she thought it would be possible to reschedule our wedding to 9 months earlier. Several months into the wedding planning process with deposits on all of our vendors, Jaime didn't even blink an eye. I had updated contracts in my email inbox within hours.

The week leading up to our wedding was surprisingly relaxed because from start to finish Jaime handles everything. Welcome bags, scheduling/coordinating vendors, making sure wedding party gifts make it to the locations, getting booze on the trolley, delivering the gifts at the end of the night, Jaime even made sure I had a change of shoes before leaving for the after party. If something goes wrong, the bride and groom will never know about it. Jaime made sure that even the littlest details that I had mentioned were perfect. She is a very calming presence on the wedding day. Jaime truly is a great person, fastidious wedding coordinator, and all of her efforts ensured that our big day was truly unforgettable.


Heather

Married on 10/14/2017

When we started planning our wedding, we were not sure if we needed a day of coordinator, but hiring Jaime Nelson was one of the best decisions that we made. From the first time we spoke, Jaime was extremely responsive and professional. She took the time to understand our vision for our big day, and executed it perfectly. When we met with Jaime before our wedding, she offered lots of helpful ideas and advice based on her prior experience. She was present at our ceremony rehearsal and helped to keep things moving smoothly. For our reception, we had tons of candle holders that we planned to use as centerpieces and to decorate the space. Jaime took care of getting all of these items to the venue, and did an amazing job of setting everything up on the day of the wedding.  Both the ceremony and reception space were perfect- intimate, beautiful and exactly what we had envisioned. I don't know how we would have pulled it off without Jaime! Jaime also coordinated all of the vendors and made sure that everything went smoothly.  At the end of the wedding, Jaime and her assistant packed up all of our items so that we just needed to go pick them up from the venue the next day.   Hiring Jaime allowed me to enjoy my wedding day, without worrying about anything. Most importantly, Jaime was extremely pleasant to work with.  She was always smiling, and our wedding party and parents all commented how nice she was.  We are so happy that we hired Jaime!

Where to begin! Jaime is amazing! She gave us the most incredible wedding - one that will be remembered forever by many!

Whatever she did behind the scenes allowed us to have the best time and, of course, we had complete faith in her. What she did that we did know about was beautiful- everything from coordinating the vendors and the bridesmaids/groomsmen, answering our last minute questions, suggesting new vendors, and patiently working with us throughout the year.

Some specifics: She has an eye for decor and is always great to rely on for her opinion; She is nimble, quick thinking, and flexible when faced with an unexpected change; If there was ever an issue, she presented alternatives calmly and never threw a situation into our laps to deal with alone; She is speedy at communication and will never forget to respond to an email.

She is very tactful and willingly interceded with vendors on our behalf; she suggested wonderful, reliable and talented vendors. We are from out of state and having the wedding at our private home, but made it up to Rhode Island a few of times for planning weekends. Jaime was always very happy to accommodate meeting us. We asked Jaime's opinion on many subjects and received thoughtful answers and options that she also tailored for us as she got to know us. She was always patient about letting us add details here and there.

Her assistants helping the day of the wedding were friendly and professional. They completely took care of the key players of our wedding party the entire evening.

Honestly, we cannot sing her praises enough. We are all in agreement that, out of every decision we made, hiring Jaime is at the top of the list!

Trissa

Married on 09/09/2017

Jaime Nelson is nothing short of amazing at what she does. My now husband and I hired her as a partial planner for our wedding. The wedding was home based which meant there was a lot more planning that we had to accomplish. Jaime provided us with many options for venders and was able to keep our budget in mind along the way. She and her assistants were incredibly helpful with setting up before the wedding. I never thought that I would be able to feel so relaxed for my wedding day. We were in good hands with Jaime and Eventfully Planned. I would recommend her in a heartbeat and they are worth every penny! Thanks for everything, Jaime!

Jessica

Married on 08/12/2017

Jaime is the ABSOLUTE BEST and I cannot even begin to say enough good things about her. Multiple guests at my wedding not only told me how my wedding was one of the most beautiful and most fun that they ever attended (and they've attend many fabulous weddings), but could not get over how every detail was thought of and how seamlessly it ran – this was not me and all Jaime. I was planning a Newport wedding from New York and I could not have done it without her. I threw a big welcome dinner lobster bake for all of my guests as well as a wedding and she managed BOTH effortlessly (from decoration to transportation to managing all the vendors, to compiling delivery gift bags to B&Bs all over newport). No matter how many disjointed emails/texts I sent over the course of my wedding planning year – and I sent a ton, Jaime was always incredibly responsive, kind and organized. She is incredibly efficient, but is always smiling. She is a 'YES we can' type of person she figures out how to make your ideas work. She offered tons of ideas and had many options for me at all price points, and was always practical – never pushing anything on me. She looked into everything I asked about, presented me with the sweetest and most professional vendors, but also was supportive of any vendors I found on my own. At my welcome dinner and on my wedding day, I did not worry about one thing because Jaime was in the background running the show! She set up everything, managed my MANY vendors, even had me send her number along to guests. I am so glad I chose Jaime and would highly recommend her to any bride. Her assistant was wonderful too.

Aimee

Married on 07/08/2017

Jaime was an absolute lifesaver! She made my husband and I's wedding day a perfect dream, and she was so fun to work with! I loved her organization when helping me find vendors, and love how each vendor gushed about how much they loved working with her! It felt great having someone who I already knew was highly regarded by the rest of the wedding team, and her communication with them, my family and myself was superb! Thanks for making all of our dreams come true Jaime!

Cara

Married on 11/12/2016

Before I met Jaime I was nervous about how to plan a wedding from out-of-state ate Rosecliff - Jaime allayed all those nerves from the moment we first met! Jaime has endless knowledge and is very diplomatic - she will give you recommendations but lays out the facts so you can decide. It makes the vendor process easy and fun vs. overwhelming when you're working with Jaime! Jaime maintains a detailed tightly run day-of schedule while still being relaxed (and keeping you relaxed!) leading up to / on your wedding day. Beyond Jaime's boundless knowledge, professionalism - she does an INCREDIBLE job executing on your wedding day. My husband and I were floored at how little we / our family had to worry about everything - Jaime had thought through every detail and contingency that we had not. Beyond that, Jaime is simply one of the most upbeat and pleasant people to work with - our vendors repeatedly mentioned how much they loved working with Jaime (which is important when she's your point person for all the vendors). We would recommend Jaime to anyone who is looking to plan a wedding in Rhode Island - she helped us create a truly dream day!

Jennifer

Married on 09/17/2016

I cannot recommend Jaime highly enough to anyone getting married in the Newport, Rhode Island area. From the first meeting, I knew that she would be able to take my vision and make it a reality, without blowing past the budget. She had great ideas about how to save money on things, and she has great contacts both in and around Newport. She was friendly and calm and always responsive to my emails, no matter when I sent them and what the subject was. I would get ideas at all hours of the day about random details, like what kind of silverware I wanted, and I knew that all I had to do was send one email and it would be taken care of. Working with her made the whole process stress-free and easy, no mean feat given that I was planning from out of town.

My wedding was everything that I thought it was going to be, and it was all thanks to Jaime. Not a single thing went wrong (that I knew of), and both my mom and I had the times of our lives. The day was totally stress free, and I got to spend every minute enjoying my family and friends. If you're getting married in Rhode Island, choose Jaime!!

Mikenzie

Married on 09/17/2016

Jaime was amazing to work with -- she was a bottomless source of knowledge and recommendations, and a scheduling master! We could never have had the wedding of our dreams without the help of Jaime and Karen guiding us every step of the way. They did so so much for us, and everything turned out beautifully. Every vendor we talked to also showered praise for Jaime and Eventfully Planned. It really helps when all your vendors love your wedding planner and they all jive together. Beyond that, you could just really feel that Jaime and Karen CARED about us, and were always available for the littlest or biggest thing. The execution on the day of by Karen was flawless. Countless guests told us it was the best wedding they have ever been to!! It was certainly more magical for us than we ever could have dreamed:):) Thank you so much, Jaime and Karen!

Tim

Married on 09/10/2016

If you're planning to have a wedding in Rhode Island, Jaime is hands down the best there is. My fiance and I had an outdoor September wedding, so we had to bring everything to the site... decorations, catering, photography, you name it. For each decision, she would recommend a few options, but always was flexible if we came up with crazy ideas of our own. She helped us come up with creative decorations that fit within our autumn woodland theme, she found and introduced an incredibly professional catering company (the food was DELICIOUS), and made sure all the pieces came together at the right time. We ended up with a very tailored wedding, and we couldn't have been happier. On top of it all, Jaime goes through it all being completely down-to-earth and authentic. You can tell that she really wants to make your wedding as close to perfect as it can be, and still have a realistic view of what is or isn't possible. We couldn't have pulled it off without you Jaime! Thank you so much!

Kara

Married on 09/10/2016

I hired Jaime as a Day-Of Coordinator and it was the best decision I made for our September wedding!

My husband and I chose a venue where you had to bring everything in - which meant a lot of vendors to juggle. We also picked a place that is fairly new to doing weddings which was another added challenge. AND on top of all of that, my husband and I had a very large wedding party.

Jaime did an amazing job keeping everything organized and keeping us on time. The day of the wedding someone actually passed out on the dock we were getting married on right before we went to walk down the aisle, and Jaime kept everyone calm, informed everyone what was happening and kept everything moving us normally as possible.

In addition to everything she did for the wedding, she completely picked up the house the girls got ready in which happened to be right next to our venue. It was a huge huge help. Having Jaime allowed me to enjoy the wedding we had spent so long planning without having to worry about the hiccups!
Are you interested?
Send a message