73 Reviews
Recommended by 70% of couples
Quality of service

3.5 out of 5 rating

Average response time

3.4 out of 5 rating

Professionalism

3.3 out of 5 rating

Value

3.7 out of 5 rating

Flexibility

3.5 out of 5 rating
12 User photos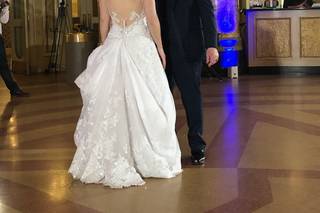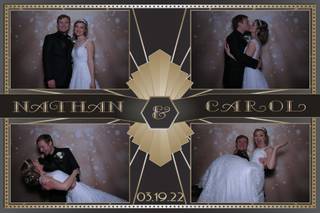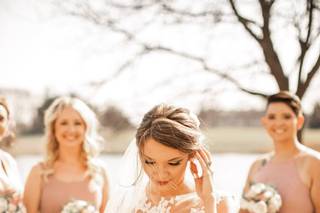 + 8

photos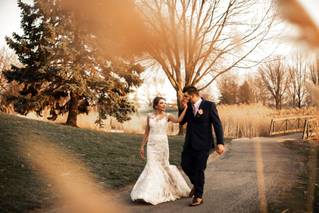 Kimberly T.

Married on 09/03/2021

Professional and very helpful!

It didn't take me long to choose!

Cortney K.

Married on 04/03/2021

Great service

Working with Eva's bridal was simple and great customer service!

Sheena

Married on 09/06/2019

Evas Bridal on John Humphrey Blvd near the mall

This team was amazing. I was in love with the bottom of one dress and the top of another. The seamstress said no worries we will put them together for you and with that they created my dream wedding gown. Thank you soo much your talents are much appreciated.

+ 3

photos

Evas bridal of Orland Park's reply:

Hello Sheena
You look fantastic, It was a pleasure working with you and finding your dream gown. Thanks for the pictures.
Evas Bridals of Orland park

Are you interested?

Send a message

Erica

Married on 05/31/2014

My consultant was great! Not pushy and very helpful

Carly

Married on 03/09/2013

My wedding gown and veil were purchased through Eva's Bridal of Orland Park for our March 9th wedding.

Originally, I had received a coupon from a bridal expo for a percentage off of my dress at the Oak Lawn location. However, the Oak Lawn location did not carry the dress that I wanted to try on. The Orland Park location had the dress I wanted to try and said that they would honor my coupon.

The stylist that helped me was Ellie. This woman was such a pleasure to work with. She was friendly and very knowledgeable. When I tried on the dress that I originally thought I would buy, I could tell there was something missing and so could Ellie. So, she picked a dress all her own and had me try it on. This was it! The second dress ended up being my gown and it was incredibly beautiful. I received SO many compliments at the wedding about how beautiful it was. Honestly, I have never seen a gown like this either.

My alterations went so smoothly as well. The lady in alterations did a beautiful job with creating the bustle. Also, she fixed all of the imperfections to a tee. In addition, there was a problem with the veil that they corrected for me as well.

Overall, I am so happy with the services that Eva's provided and would recommend them to any bride.


Evas bridal of Orland Park's reply:

Dear Carly
Thank you for taking the time to write a review about our service. It was a pleasure working with you. We always do our best to please our customers. We wish you a happy life.

Jessica

Married on 10/09/2010

I had such a wonderful experience at Eva's of Orland Park. Hala and her staff were incredible! We found both my wedding dress (Casablanca) and my mom's dress (Bill Levkoff) after going to several other bridal salons. Leah and Linda helped us go through dozens of gowns - and were incredibly patient going back and forth getting gowns to try on. When the "one" was found, we were then in the capable hands of Kay in the alterations department. I ended up having three fittings because of significant weight loss, but in the end, the dress fit beautifully and was absolutely perfect. She even put tiny little beads on the back of my dress to help my Maid of Honor figure out where to put the loops for the bustle of my dress. Little touches like that show their expertise and attention to detail! My dress was ordered in December for an October wedding and arrived in June - several weeks early! Please do stop here and let the ladies help you find a dress that will make your husband to be's heart skip a beat! :)


Evas bridal of Orland Park's reply:

Thank you for taking the time to share your experience regarding our store. Our employees work as a team to assure the satisfaction of customers like you.

Brigitte

Married on 01/02/2010

My wedding dress turned out great and the alterations were perfect.

Evas bridal of Orland Park's reply:

Bridgette, Thank you for allowing us the opportunity to be a part of your very special day. Your business was appreciated.

Hollee

Married on 09/13/2009

great service! beautiful dresses!

Evas bridal of Orland Park's reply:

Hollee,
Thank you for your flattering review. We are pleased that you allowed us to be a part of your special day.

Kristen

Married on 05/16/2009

After having a not so great experience at Eva's in Oak Lawn, I ventured over to Orland Park and was much, much happier with the service I received and the price I got on my dress. It was even cheaper than anywhere I could find it online. The dress came in on time without any issues and Leah was friendly and easy to work with. Alterations were a bit pricey for what I needed done though, so I took the dress elsewhere to have them completed (and I am glad I did seeing as how this is where most of the bad reviews on this place tend to stem from).


Evas bridal of Orland Park's reply:

Kristen,
We are happy that you chose Eva's of Orland for your purchase. However, you should have considered our expert staff for alterations as well. We are consistently below our competitors, charge a flat fee for full alterations (rather than piece work which can run up the bill) & prorate the charge if full alterations are not needed. It is always our policy to merely quote the alterations charge on your receipt. As you already know, clients are always free to take their dresses anywhere for alts. We offer the service for those who do not know a seamstress who is qualified in the special skills needed to alter a premium gown. We hope you enjoyed your wedding day. Thank you for allowing us to be a part of it.

Natalie

Married on 09/27/2008




I had picked out my dress a year before the wedding.
they said it would ship from Spain so i wouldn't not see it till April or may. they gave me an earlier wedding date on the order slip then what my real wedding day was by 3 months.
i found this great dress I was about 180 pounds.
I had to have some surgery and i have my mouth wired shut for 9 weeks.
i order side 16 dress. they had to take it in to size 10-12
i was 140 when they had me come in for my first fitting.
they did such a great job
Since the dress had to be torn apart and put back they made sure i was happy with everything.
from the smallest details.
they let me come back every time i felt like something was not right
they were fantastic. i have read all the bad reviews but they really made me feel like a princess in that dress.




Jackie

Married on 09/15/2007

I absolutely loved my dress and my bridesmaid dresses. The dress I picked out was in a catalog and when I went there, they did not have it in stock. My sales lady knew I absolutely loved the dress and contacted the manufacturer. They said it was a special dress that was only seen in their trunk shows which travel across the country. She was able to get the dress for a 2 week viewing for me! 15 days later, I had the sample of my wedding dress in the store! Everything went perfect with them and I could not ask for anything better! All the dresses came in when they said they would, the sizing was great and we all looked wonderful!!!

Evas bridal of Orland Park's reply:

Your review is typical of the lengths we go to in order to help a bride find her "dream" dress. We are thrilled that you are happy & hope that you will recommend us to other engaged brides. Thank you for allowing us to be of service.

Carla

Married on 06/30/2006

I had ordered a dress online. Huge mistake. We had called another Bridal Shop which we had to make an appt. To kill time we swung into Eva's on the way. They were able to take care of me. I tried on about 3 dresses and found the one I loved. It was beautiful. It was off the rack so they knocked a couple hundred off the price which was made up in alterations. Under $1000.00 Beautiful dress. I was travelling so they wrapped it up very well for me. Next to no wrinkles when we reached our destination. Told us how to shower steam the wrinkles right out. Very satisfied.

Great service! Great selection and very professional.


Beth

Married on 08/09/2014

Thank goodness for Eva's! The associate Judy saved the day. I had a horrific experience at Davids Bridal and had to run out last minute to get a new dress a week before my wedding. Judy pulled some things together and I found a dress I was in love with! However, do not get your alterations done here. The alterations seamstress was very nice but did not do the alterations as promised and people stepped on my dress all night. Buy the dress here but go for alterations elsewhere!

+s = great selection of gowns, the one I picked was VERY affordable, great alterations, nice staff
-s = sometimes disorganized way of checking people in. I waited over 40 minutes with an appointment and it looks like they were letting people before me that had checked in afterwards. The seamstress came in to my room alone and sometimes didn't understand what I was saying so she had to bring in someone else in to help.

Overall though, it was worth driving from Chicago 3 times as the price couldn't be beat and they did a good job with following up with me throughout the process.

Lisa

Married on 05/19/2012

Let me start off by saying, I would purchase again from Eva's of Orland in a heartbeat. I wanted a very simple, plain and affordable wedding dress. I didn't think I would be able to find anything at Eva's, however, they were very accommodating with finding something in my price range. The saleswoman let my mom and I loose in the bridesmaid room to try and find something that I would like. About 15 dresses later, I found the perfect dress! I wanted the dress in white, but I was told it was not possible. They did offer a soft ivory in the dress, and I was ok with that color. On October 2, 2011, I purchased my dress and it was PERFECT! Sadly, on November 1, 2011, they called with the news they were unable to order my dress. I was concerned as I am getting married May 19, 2012. The person on the phone told me it was a fairly simple dress and they would be willing to have the seamstress make the dress for me. I agreed, as long as they would make a few simple changes. They agreed to the changes and made the dress in white. They told me it would be ready by January 1, 2012. I left it on the back burner all of November and December. In late December I called to check on the status of the dress and at that time they told me I had to come in to get measured. Now this posed a HUGE problem, because I now live 6 hours away and had they told me back in November that I needed to get measured, I could have done so on one of my 3 trips back between November and December. I was very upset and I let them know how disappointing this has now become. They then decided that they would have a dress ready for me by January 1, 2012. I went in for my first fitting and the dress looked a little different from what I had anticipated. I was less than thrilled, however, the seamstress assured me that it needed to be altered and pressed. Instantly she pinned the dress in all areas that needed alternations and I left my dress awaiting my next fitting. I returned to Eva's at the beginning of March. The dress looked worse than it did the first time, I was SO very upset! The seamstress offered to fix it quickly for me, as she is aware of the long drive I have home. The only problem was it needed to be completely taken apart and redone in the matter of a few hours. The manager or owner, not sure, came in and told me that she would make sure my dress was done to my liking or I could try on a few other dresses that I could have altered and ready for me by 4 p.m. My appointment was at 10 a.m., and she was willing to have the dress done the same day by 4 p.m! I decided to try on some other dresses as I was just not happy with the dress that seamstress made. She then brought me into the sample room and let me choose a handful of dresses I liked, and even one silly one with feathers just for fun! She went above and beyond what I had EVER imagined. In the end, I now have a new dress that was altered to perfection the same day, and I love my dress! Although this was a stressful situation, Eva's team did everything they could to have a happy customer in the end. I would recommend Eva's to anyone; just remember to check in with them along the way.

Amanda

Married on 06/29/2008

I ordered my wedding dress and tiara from Eva's. Everything went smoothly with my Watters dress. I had moved to colorado, so my dress was shipped out to colorado. It only took about two months for me to get the dress. After not getting my tiara for several months, I called to check my order. I was told that it came with my dress, and I had to explain that it did not. Eva's had to re-order it (or order it for the first time?).

Jelisa

Married on 07/29/2007

First dress I tried on was the one. I showed my sales attendant different pictures of gowns. I wasn't sure what would look right on me. You know how we brides get self conscious because we want to look our best. I'm a curvy woman and wasn't happy with how other dresses looked on me in previous shops. She picked a silhouette that fit me right on. She was very helpful and professional. I would recommend this store to anyone, not just for bridal gowns. My only issue was that the tailoring was a bit pricey.

Carol R.

Married on 03/19/2022

Incredible to work with, Amazing products!

Absolutely loved Eduardo! He was fantastic to work with, and he found THE MOST PERFECT DRESS EVER! He listened to everything I wanted and adjusted to find the most perfect dress!

Robin

Married on 03/30/2019

Highly recommend

Had a great experience- they made me feel beautiful and really listened to what I wanted- found my perfect dress in my budget!! Dress came in early and it was so stress free!

My family used Eva's Bridal for my sisters wedding, and now almost 20 years later we decided to go back and see if they had a dress for me!

We purchased a dress the same day that we viewed it. Our salesperson was ok... she was a little pushy saying that the dress might not be there next week... We didn't appreciate it because it is a big decision and I don't want to be forced. The only reason we purchased my dress from them is because the dress was truly amazing and the owner was so sweet.

My fiance and I had a falling out. Eva's bridal was wonderful about keeping my dress and not badgering me with phone calls during this sensitive time. After a year had past, my fiance and I picked up wedding planning again. Eva's was very professional about the situation and I will appreciate that forever.

Dana

Married on 08/29/2015

I found my dress at Eva's in less than 20 minutes on my lunch break! It was such a great experience!

They have a huge selection of dresses. I was a little picky when searching for a dress, but I found one there that I loved!

4th.The service I got was wonderful, my wedding is coming up and I am so happy I went thru Evas bridals on 94th. ave. They treated me like a queen. I read all the reviews but I gave them enough time to order my gown and bridesmaids and everything went very smooth. My gown came in July, I did order it in January, I called other bridal shops and they all said 6 to 9 months to get a gown so I decided to to go with the best price and I am glad I went with the Evas on 94th, ave.The saleslady Shirin was great, the seamstress marsha was superb, the front desk was was helpful. I would recommend this store to all brides.

Maria C.

Married on 05/15/2010

Eva's did a great job in providing my dress. I only bought my wedding dress from then and did not have my bridal party there. They listened to what type of dress I wanted and brought me a very nice variety until I found the one I wanted. It only cost about 880 dollars and everyone at my wedding thought my dress was much more expensive than that. I ordered my dress in late October and received it in mid April. My wedding was May 15. So the only bad thing was that when I tried to contact about my dress there was a little confusion and then finally got back to me a few days later to say my dress arrived. Other than that the seamstress did a wonderful job and everyone thought I looked beautiful which is the most important part.

Evas bridal of Orland Park's reply:

We are pleased to have been a part of your wedding. Our seamstresses are, indeed, quite talented individuals & we are proud of the services they offer. Thank you for allowing us to be a part of your wedding.
Are you interested?
Send a message