45 Reviews
Recommended by 80% of couples
Quality of service

4 out of 5 rating

Average response time

4 out of 5 rating

Professionalism

4.1 out of 5 rating

Value

4 out of 5 rating

Flexibility

4 out of 5 rating
8 User photos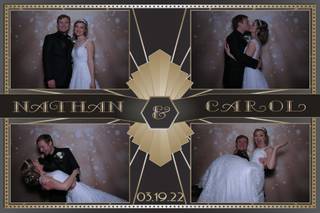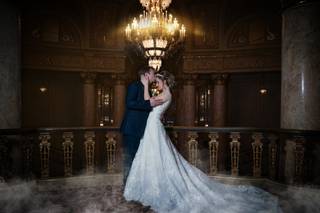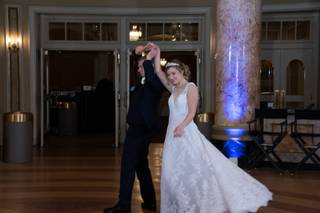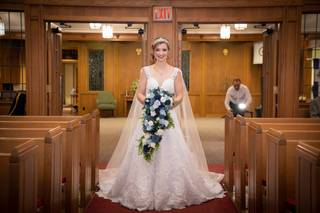 + 4

photos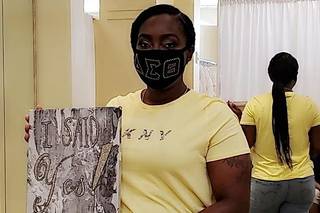 Carol R.

Married on 03/19/2022

Absolutely Fantastic!

Worked with Eduardo, and he kept up with every one of my comments and helped find the most perfect dress! I loved it so much, it is a keepsake I will cherish forever!

Shamek B.

Married on 08/29/2021

The dress that fits like a Glove

The dress I picked was breath taking and beautiful!! The seamstress took this dress in to fit !! Let's just say wow

Delorian C.

Married on 07/17/2021

Moment of a Lifetime

Thank you all so much. Eduardo is truly a gem and amazing at what he does. My heart was full when I left. I'm still in shock at how he found the perfect dress and left me speechless. Thanks again and I'll definitely be recommending this boutique and Eduardo. ❤

Are you interested?

Send a message

Lauren

Married on 10/23/2020

Dress was absolutely beautiful! I felt like a true princess! All staff was such a delight to work with and never pressured me into buying anything!

Hannah N.

Married on 09/25/2020

Dress Purchase

I bought my wedding dress through Eva's International, my consultant was Pat. She was so kind and welcoming. So incredibly helpful, I really felt she listened to my vision and helped me select choices that fit. I found a dress within my budget that is brand new and matches my entire Pinterest vision. Truly a dream come true!

Rachel C.

Married on 02/29/2020

Beautiful dress selection

Had a really wonderful experience shopping here! They had many, many dresses from a range of budgets. Everything went very smoothly and simply. I needed some big alterations and the seamstress did an AMAZING job. I'm also an out of town bride and they were able to really work in my windows of when I'm in town. Would definitely recommend them!

Tamara P.

Married on 12/21/2019

Amazing!!!!

Debbie was extremely helpful as I was overwhelmed with picking my dress. She couldn't have picked a more perfect dress for my wedding. I had my alterations done there and the dress was a perfect fit!

Gerry A.

Married on 09/21/2019

Thanks Eva's Job Well Done

My daughter's wedding took place last week. She looked incredible. Since, I was the father , I did not see her in the dress until that day. One look & I had joyful tears running down my face. My wife shared with me, their entire experience with Eva's was wonderful. Everybody at the store was only interested in making her look beautiful. Eva's you did.

Alexandria

Married on 06/08/2019

Perfect!!!

The seamstress was the best part of all my appointments. The seamstress did an amazing job with my weight loss and the laying of the pleats after each appointment.

Ashley

Married on 11/18/2018

Great experience!

I was extremely nervous going into picking a wedding gown due to so many horror stories. But, Kathleen was simply amazing. She worked with my budget and found a gown that was gorgeous. She also helped with small tips and hacks. She was so flexible and full of knowledge. Her patience and kindness made my experience perfect!

Charlotte

Married on 10/13/2018

They were so wonderful after having a TERRIBLE experience at House of Brides in Orland, Park!

Sarah

Married on 11/25/2017

I found my dress at Eva's Bridal by accident and I couldn't be happier! I had my heart set on the first dress I tried on. We went to look at bridesmaid dresses and ended up finding my dress. I'm a dress size 20 (regularly a 14-16 pants) They had so many options for my size I couldn't help but try some on. They were so flexible letting us go from bridesmaid dressed to brides. I got my dress on sale originally $3,200 for only $900+tax and it had everything I wanted!

Linda

Married on 08/06/2017

As soon as I walked in the door the lady at the desk was professional and courteous. I was early for my appointment so they quickly gave me another sales person (Kristina). Kristina was fabulous she helped me throughout the whole process and selected my future wedding dress. I would highly recommend this bridal store. Please allow me to add I was at David's Bridal before my appointment with Eva's. The only thing I regret was spending time at David's bridal. Future brides the prices are reasonable and the service is great. The only thing missing was the champagne!

Jill

Married on 12/17/2016

I had the pleasure of having Eva's Bridal International as my bridal gown, mother of the bride, and alterations vendor for my Dec 2016 wedding. When I first walked into the store in April 2016 for bridal gown shopping, I immediately felt at home. I was in and out of the store several times since then, and I was amazed by how receptionists Tess and Linda were always so poised, professional, and kind.

Kathleen was my consultant, and she was fantastic. While we were pulling samples, she was also pulling dress samples. Kathleen completely respected my budget and style guidelines. Kathleen ended up being the one to pull my wedding dress! She offered me a 20% off discount. Kathleen also helped my mom pick out her mother of the bride dress that day.

Cheyenne helped me look for bridesmaids dresses, and she was amazing. We ended up going elsewhere because I had a short engagement, and I wasn't able to get my act together in enough time for their bridesmaid dresses to arrive on time The quality and style of the bridesmaid dresses are definitely a step up from the typically bridal store.

And finally: alterations. I definitely had sticker shock when I found out that Eva's does a flat fee for alterations (vs. a la carte). I ended up being so happy with it. Instead of my alterations appointments being full of discussions about every little thing that needed to be done and how much it would be, the focus was on making the dress fit me just perfectly. Srisang was my seamstress, and she was incredible. She was so respectful, and explained what she was doing to my dress.

Some things about Eva's: They withhold the designer name and prohibit taking pictures of the bridal gown until you decide to buy it. These policies are reasonable. This store deserved my sale! If you are not interested in playing games and want to work with kind and capable professionals, then Eva's is for you. The staff could not have been more welcoming, accommodating, and respectful.

Raven

Married on 06/03/2016

I guess I will leave a more recent review of my experience of this Eva's located on Lagrange. First, I visited several bridal shops, and every one of those bridal shops tried to pressure me into buying their ugly dresses- I mean dreadful dress after dreadful dress. Right when I was about to give up and travel five hours away from home to look for more dresses, my best friend and I decided to stop here at Eva's. We had no appointment and we just walked in and asked to look at dresses. I showed Linda, and one of her workers my dream dress on my phone and they said they had it from the same designer. They let me try it on, and I promise I stayed in the dress for almost 40 minutes, because I could not believe my eyes. My best friend even began to cry (I know dramatic right lol) Jasmine let me try on other dresses too, because I wanted to buy a dress for my reception, and to my surprise I found it in the exact same place. These people were nothing but nice to me and sweet and did everything in their power to accompany my needs (even without an appointment) So, this place deserves five stars as of now, and hopefully another FIVE after I receive my dress, my after party dress, and my bridesmaids dresses. I will be back to write another review about my overall experience, but so far this place is the place for any bride to go. Their selection is outstanding. No need to go to New York to find the same dress, and the same designer when this place is so close to home. Quality and Quantity does not come cheap, but these lovely folks worked with my budget. Thank You Eva's for your wonderful service so far!!!!! Signed Raven :)

Bridget

Married on 10/11/2014

I want to start out by clarifying that this is Eva's International on LaGrange - near the Whole Foods in Orland Park and NOT Eva's Bridal on 94th Ave. Eva's International was a wonderful place to find my wedding dress. My mom, sister and mother-in-law had gone to several other bridal shops and found a dress that I liked but I still had a couple concerns. We decided to go to one more bridal shop - Eva's International. First of all, they clearly have plenty of options - the facilities are very large and there are a ton of dresses to look through. Secondly, they had nice dressing rooms with their own seating areas for your entourage. It was nice to be in our own little area so we could enjoy the process. Third, the sales people actually listened to what I wanted! I found at other shops they would continue to show me dresses that I did not like and ignored my feedback. To top it off, she figured out that I must have had a dress in mind. While they did not have the dress in the store (it was a style from last year), she was able to pull a dress that was incredibly similar to the other dress I was considering, but actually fixed the elements I was hesitant about. In the end, she told me they could order the other style if I still preferred it and let me sleep on it. I ended up going with the newer style and could not have been happier. I felt like a movie star! As we began the alterations process, they continued to provide amazing customer service. I really could not have asked for a better experience or a more beautiful dress. I would highly recommend Eva's International!

Liz

Married on 10/04/2014

I found a beautiful Maggie Sottero gown at Evas and was very happy with the service and my experience. Jessica was very helpful and Madlin (SP) did a great job with my alterations and was very understanding of all the changes I wanted. Thank you for helping me feel so beautiful on my big day!

Kairis

Married on 08/30/2014

This store is amazing. Everyone that works there is so knowledgeable and sweet. Not to be mistaken with Eva's Bridal. They are two different companies.

Asherah

Married on 08/01/2014

I heard about Eva's through shopping for bridemaids' gowns when by best friend got married. Even though, she didn't choose our gowns from Eva's, I always remembered the shop and how nice it was and the wide variety of wedding gowns they had displayed so it was the first place I shopped for my wedding gown after our engagement. Our appointment went smoothly. I told the consultant what I was looking for and my budget. She didn't try to push me to spend more and kept me on track. I fell in love with the first dress that caught my eye-- an ivory vintage lace gown. This was the dress I ended up purchasing. Everyone at my wedding and even all our friends and family members who saw pictures commented on the dress and how intricate it was.

I also purchased my six-year-old daughter's dress from Eva's which was a blush, sleeveless ankle-length gown that looked amazing on her and even complimented my gown.

Alterations went great as well. As expected, there were a few fittings to make sure that it would fit me just right on the day of the wedding. My dress had multiple layers of heavy lace and the work was flawless. I worked with Srisaing for my alterations and she was AMAZING. I highly recommend requesting Srisaing if you are getting your dress altered here. I can't believe all the work she put into altering the lace, taking it in, and adjusting the bustle. It was a work of art! I wish I could post a picture on here!

I found the most gorgeous dress! The staff was great and extremely helpful and professional. There were many gorgeous dresses to choose from. I recommend this place!

Jessica

Married on 08/03/2013

Found the perfect dress much cheaper than other places I looked at. Stacy was the best and so reassuring when ETA of my dress was later than expected

Disney Princess dress was beautiful. The staff at Eva's Bridal was attentive to every detail. Thank you for making my experience memorable.

Lauren

Married on 06/21/2014

My mom made an appointment for me to go to this store. I have had a really hard time finding a dress I loved, and I was skeptical of this store because of the bad reviews I had read online. I would tell you so far I have had a totally different experience with this store. My sales person was Jessica and she was great. I literally tried on 15 dresses+ and she was helpful and nice the whole time and never gave up that I would find one. The store has a lot of dresses to choose from and Jessica helped me choose dresses that matched my style and also would tell me if I had picked a dress over budget. The buyer for the store even started helping me. As I was walking out without a dress, I passed a dress from one of their trunk shows that I loved. Even though Jessica had already spent an hour+ with me, she said if you really love lets try it on just to make sure. I tried it on and it was the one - a Luna Novia. I will be sure to update my review when the dress comes in.

Robin

Married on 03/30/2019

Highly recoommend

Great experience! They listened to everything I said, made me feel beautiful, helped me find the perfect dress in my budget! Dress came in early- overall a stress free process!!

Kathryn

Married on 12/30/2017

First of all, my appointment to try on wedding dress was so much better than I ever imagined it would be. I had booked the appointment after going to another gown shop with horrible customer service, so I was pretty discouraged. But, I walked in and was greeted by friendly staff and the gentleman who picked out my dresses was spectacular. When he found a gown for my approval, he would walk up and sort of throw it out of his arms with such grace so the gown would lay perfectly in front of us. Of course, I had found my gown after trying on only 3 dresses! And, he picked out the perfect veil to match my dress. It was stunning. Secondly, I had a unique situation in that I lived out of town and wasn't able to make multiple trips back for my fittings. The staff was so accommodating with my requests to do 1 fitting and ship the dress off and kept me in the loop with every detail. Unfortunately, the dress was 3 inches too long when I received it, but what else could I expect after 1 fitting? I really appreciate everything the staff at Eva's International did for me!
Are you interested?
Send a message