74 Reviews
Recommended by 100% of couples
Quality of service

5 out of 5 rating

Average response time

5 out of 5 rating

Professionalism

5 out of 5 rating

Value

5 out of 5 rating

Flexibility

5 out of 5 rating
Awards
24 User photos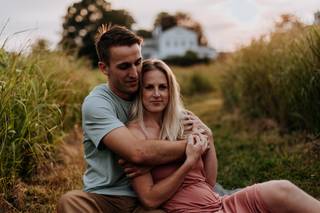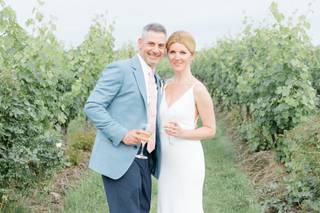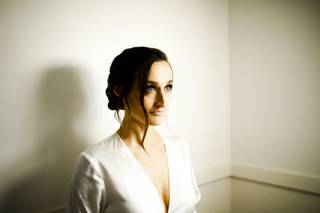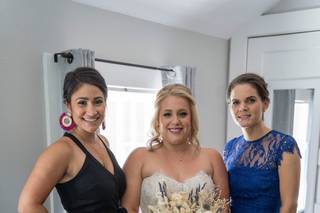 + 20

photos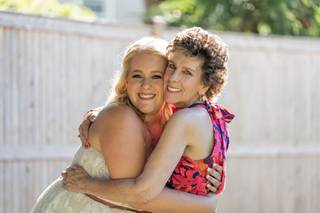 Alexis A.

Married on 07/12/2022

Erica Martell should be an immediate hire! Incredible experience.

I honestly can't say enough about Erica. Let's start from the beginning - from the first email, to our consult call, to the day of, I found that Erica is the most sincere, genuine and down to earth woman. I feel like I have known her forever.

She creates a calming and relaxing atmosphere as she's working on you, regardless of the whirlwind that may be happening in the room next door – as the bride, she truly gives you the opportunity to embrace your moment.

I hired Erica, after a recommendation from my sister - in - law, for our pop-up wedding on NYE 2020 - after postponing a couple of times due to COVID, my husband and I just couldn't wait to be married. With that being said, I only gave Erica about 5 weeks notice - her flexibility and eagerness to make this experience as special as it would have been for brides who plan for years, was refreshing. I had such an incredible experience, that I re-booked her (immediately I should say) for our reception in September 2021.

The thing I love about Erica is she isn't just your Makeup Artist for your wedding day, she was my beauty consultant for the wedding process - she is a skin care guru (for even those that know absolutely nothing about skincare/makeup). She jumped right in offering advice and sending texts of products to try based on my skin type. She's thorough, knowledgeable and overall just an incredible woman to have with you on the most exciting day of your life!



Samantha A.

Married on 06/11/2022

Best in the business!

Erica truly makes your wedding day all that you dream it will be. She has an amazing, calming presence that makes you feel like you are the most important person in the room. Her focus on relaxation sets the stage for the wedding day and assures there is zero stress in anyway. Further, she is an expert at what she does and has a focus on clean, natural beauty. She made me and all of my bridesmaids look like elevated versions of ourselves. I had 9 girls, each with different hair/skin, styles and preferences, and each left the room saying how happy they were with how they looked. This is no easy feat!! Above all, she took the time to work with me throughout my entire engagement period to truly get to know me and understand my style. Erica recommended me to new skincare products that will forever be a part of my skincare routine. I am so grateful to have had Erica with me on my wedding day and would recommend her services over and over again!

Carleigh M.

Married on 05/06/2022

Erica is wonderful!

I booked Erica as my makeup artist for my wedding and she is truly an artist. Not only is she wildly talented at what she does, she is so kind and really listens to what you want. Erica made me feel like the most beautiful version of myself on my wedding day and I could not be more grateful to her. She was so easy to work with and checked in with me throughout the wedding planning process. All my bridesmaids loved her and her 2nd artists work too! I would recommend Erica to anyone wanting a truly customized and tailored makeup look!

Are you interested?

Send a message

Charlotte

Married on 02/09/2022

Incredibly talented

I trust Erica with any & all future events I need professional makeup for. She is incredibly talented and keeps you looking natural, while giving a glam effect. It was such a pleasure working with her and see her do her magic! I felt like a total princess on my wedding day. Love love love!!

June R.

Married on 10/03/2021

October 3rd 2021 Sunday Wedding

Erica is the most wonderful, attentive, and talented makeup artist by far! I felt so incredibly lucky to work with Erica, she will work with you to make sure she gets your makeup exactly the way you want it. The pre-bridal face massage with the quartz roller, jade roller was amazing, it made me feel so calm, she even provided a touch up kit which had everything you would need, and a sweet note from Erica. Thank you so much, my bridesmaids were in awe of your talent, and I could not have looked more beautiful on my wedding day!!!

Sara L.

Married on 10/01/2021

my skin felt amazing!

As a 2021 bride doing it on the quick, I was hesitant that I would find an artist that fit my needs. Erica was easy to reach through email, and followed up with a call. She begins by discussing YOU. What is your skin regimen, what are you looking for, dress, hair, flowers, location, all the details like you are sharing for the first time with your maid of honor, and you get all the excitement too.

Erica is an artist. She starts with a blank palette and builds, accentuating your face as you express your vision and she interprets. You get access to her leading up to the big day and all her expertise that she holds.

I wanted a natural, effortless look that photographed well and I got exactly that, and more. Not to mention, the pamper session!

Your wedding day is a lot of work for a bride with how to hold the bouquet, walk slowly, smile, head down for the veil, tears, touch ups, and all the fun that comes after. I felt so relaxed and ready to go when the time came!

Erica is talented and thoughtful. I could not imagine my day without her.

Extra: Erica is a lash MASTER

Katharine G.

Married on 08/13/2021

Spa-like Beauty Experience

Erica makes your wedding morning feel like a trip to the spa. She was so calm and kind and sooo good. All of us loved our makeup so much. She's a lash genius. I don't love the feeling of makeup and whatever she used felt so light and comfortable, I was seriously impressed. It also held up extremely well into a (very) late night!!! I would highly recommend using Erica for your wedding day beauty.

K Chen

Married on 08/08/2021

Fantastic, professional, talented, and lovely human being. Hire her!

Erica was truly a pleasure to work with. She is passionate about what she does and it is clear in her work. During the initial consultation over FaceTime, I knew I wanted to hire her. She is there for you for any questions skincare or makeup related in the months, weeks, days, and hours leading up to the wedding. After the trial, she made sure that I was in love with the makeup and asked questions about how it lasted throughout the day, so that she could make adjustments for the day of. On the wedding day, she created such a relaxing environment. The makeup was beautiful -- it lasted the entire day (I barely needed the touch up kit she provided) and I just felt gorgeous. I cannot say enough good things about Erica. I also appreciated how conscientious she was about COVID and how she sanitized everything. I will definitely hire her again if I need my makeup done for another event.

Erica M.

Married on 07/31/2021

The best of the best!!!

Erica Martell is INCREDIBLE! She was a dream to work with for so many reasons. Not only is she an insanely talented make-up artist, but she is also extremely professional, knowledgeable, funny, calming, responsive & truly cares about each of her brides and goes above & beyond for them. Being a lover of make-up that simply enhances your natural beauty, it was important to me to find the perfect make-up artist and I did. Throughout the entire wedding planning time (which was 2 and a half years for me because we postponed due to COVID), Erica would check in with me and set up times to talk about my vision for how I wanted to look & feel on my wedding, as well as my skin care routine. She even set up a facetime for us to solely discuss skin care, which was SO helpful! She provided product recommendations & spent time explaining to me what I should do to make sure I had the best skin for my wedding day. I used every piece of advice she gave me (& bought every single product she showed me-oops!) and my skin was flawless & glowing on my wedding day. From our trial and conversations she was able to create the bridal look of my dreams. She took so much care and time creating my bridal look that I truly felt (and looked!) like a celebrity. She made me not only look but also feel beautiful. She exudes positivity and makes you feel so comfortable. Starting the day with her was the best energy to go into my wedding with. On top of the beautiful quality of her work, her make up was SO durable and long lasting. During my first conversation with Erica, I had asked if she had any recommendations for hair stylists. She recommended the most amazing hair stylist and what was even better was that they are close friends & love working alongside each other. They created such a happy, welcoming, amazing vibe for all of us getting ready that morning! Together, they pampered me with a back, shoulder, neck, head, arm, hand, and face massage, which was absolutely heavenly! Erica was also so flexible throughout the entire process, even when I had to add extra people to the make-up service last minute. Since I had 13 people who needed services, Erica brought a second make-up artist to help, who was also amazing! It is evident that Erica only brings the best to help her. Every single person in my bridal party LOVED their make-up and said it was the best make-up they have ever had. They also RAVED about how Erica made each of them feel so special & beautiful. Erica's calming, kind, and positive demeanor, on top of her incredible talent, make her highly qualified and I cannot express how highly I recommend her! She is truly the best of the best!

Ariel S.

Married on 07/17/2021

The best makeup artist (and wonderful person!)

I have so many good things to say about Erica that I almost don't even know where to start. I like wearing makeup but don't wear much, so I felt really nervous about finding a makeup artist to work with for my wedding. Thankfully, Erica came highly recommended from a friend (who looked gorgeous on her own wedding day!). Erica and I hit it off immediately during our first conversation– she's so easy to talk to and it was really clear from the beginning that she goes above and beyond to make her brides feel comfortable and special.

Erica is such a talented artist. I didn't really even know how to articulate the kind of look that I wanted, but Erica asked me a lot of questions and made sure I was comfortable the whole time– it felt really collaborative and is just one more example of how Erica is totally focused on her brides having a great experience. On my wedding day, I truly felt like the best version of myself. She made my skin look absolutely flawless, and I didn't even feel like I was wearing a lot of makeup! She also does the most amazing lashes. Erica did my makeup for my rehearsal dinner the night before too– we did a completely different fun, summery look which I also loved! I never thought I would be so happy with my makeup, and Erica exceeded all of my expectations on both nights of my wedding weekend. Erica was also amazing with my mom, who never wears makeup and gets really nervous about it. My mom felt completely at ease with Erica and was so happy with how she looked. In addition to me and my mom, Erica did my two sisters' and my mother-in-law's makeup on the day of the wedding, and everyone looked stunning.

I also used Erica's beck and call services so she stayed until after our ceremony, and I am SO glad she was there (and would highly, highly recommend this!). My wedding day was hot, humid, and windy, but Erica kept me and the whole wedding party touched up during photos and before and after the ceremony so everyone looked and felt their best-- and my makeup stayed in place all night, through lots of dancing! Every time I look at our photographs, I'm blown away again by Erica's skill.

Not only is Erica an incredible artist, she's also an incredible person. You spend a ton of time on the day of your wedding with your makeup artist, and Erica brings the kind of energy you want around– she is calming, supportive, funny, and kind, and is so fun to be around. My whole family adores her and I feel like I gained a friend as a result! If you are considering working with Erica, do not hesitate– she is truly the best and I feel so lucky to have found her.

Kristin B.

Married on 07/11/2021

Erica Martell- The Best Make Up Artist EVER

I hired Erica for my originally scheduled 2020 wedding which was postponed to July 2021. Throughout the two year process, Erica kept in touch and we often emailed about skin tips and product recommendations. When I finally met her in person for my trial a month before the wedding, I felt like she had been a friend for years. On the day of my wedding, she was an absolute calming force and made me and my entire bridal party look and feel stunning. I hired Erica to stay on through my first look until the ceremony and she not only touched up my makeup, she helped with falling pieces of hair or holding something for someone. She took the most glorious pics and even took pics of the ceremony from the second floor of the venue and sent to me later on that night. Erica not only made me feel so beautiful , she herself radiates an inner beauty and calm. I feel like I have a friend for life in Erica!

H. Anton

Married on 07/10/2021

Would give her 10 stars if I could!

From the very beginning of our correspondence, I knew there was something special about Erica. When I initially reached out to her, I was at a point where I was unsure whether I even wanted to have my makeup done professionally for my wedding (this was on the heels of a disastrous wedding makeup trial with a different vendor where I left looking like a gloppy artificial version of myself and was a bit freaked). As soon as I spoke with Erica over the phone though, I could tell she was going to be different. She was confident (and rightfully so), not only in her considerable expertise, but also in her ability to understand and channel exactly what her clients are envisioning. And boy did she do that!!!! When I tell you I was BLOWN AWAY after my makeup trial with her, that is not an understatement. She did more than just channel what I envisioned, she improved upon it. Drastically. My skin looked flawless but still like *my skin* and my lashes were the perfect amount of "extra" without looking over the top (Erica is the Michelangelo of fake lashes -- trust). It was exactly what I wanted, but better! On top of all that, I have rosacea-prone, reactive skin, and Erica was conscious of making sure each and every product she used was gentle and non-irritating. Fast forward to my wedding: getting my makeup done was one of the most relaxing parts of the morning and the perfect way to set the tone, thanks to Erica's indulgent skin prep routine and overall demeanor (she's the kind of person you want to keep hanging out with after your wedding is over, if you know what I mean). My makeup also lasted the whole night, despite the raging humidity. Long story short, I could go on and on about Erica because Erica goes above and beyond in her work. That's just the kind of person, and artist, that she is. Hiring her will be one of the best wedding-related decisions you make. I guarantee it.

Linley L.

Married on 07/02/2021

Erica = beauty queen

I am SO thankful I chose Erica for my wedding day beauty services. She provided such a professional, personalized touch to my wedding day and I could not be more thankful. She enhanced all of our best features and rather than making us look like different people, we looked like the best versions of ourselves. She goes above and beyond to make sure her brides are happy, relaxed, and ready for the day. LOVED working with her and would definitely recommend her 10/10 times!

Sierra S.

Married on 06/25/2021

Best wedding decision I made

I truly don't have enough words to describe how incredible Erica is- both as a makeup artist but more importantly, as a human. I had a lot of emotions surrounding the whole "getting ready" experience as I lost my mom four years ago and really dreaded the idea of missing her presence so acutely on such a momentous day. I relayed those fears to Erica during our first conversation and when I tell you I felt mothered by her the morning of my wedding, I don't say that lightly. She was a calming, powerful presence for me. She made me feel beautiful and seen and cared for- and I honestly cannot imagine my day without her.
As a makeup artist you cannot find anyone better. I would bet any worldly possession on that. She is meticulous and gentle: she brings out the natural beauty we uniquely have without overpowering or changing our sense of self. I have never looked nor felt more beautiful than I did on June 25, 2021. Erica brought out the goddess in me and I would get married all over again just to feel as glam as I did.
Erica is a special soul- someone I hope to be connected to for a long while- hiring you was the single best decision I made for my wedding- and it'll be yours too.

Katelyn A.

Married on 06/19/2021

Erica - Makeup

Where do I start... Erica is incredible. She is not only the best make up artist I have ever used, but she will also make you feel so insanely calm on your wedding day. I also felt like I came out of my wedding weekend with a new best friend. ha!

A little background about me... I wear very little make up, and I am usually weary about getting my make up done. I had my trial with Erica a couple of months prior to the wedding - when I sat in her chair I was no longer worried. I could tell she was going to create a perfectly personalized look for ME. We collaborated together and curated a look that I not only felt completely comfortable in, but I literally felt like my VERY best self. I received so many compliments on my wedding day, and I give all of the credit to Erica.

I should also add this - I had a number of engaged women in my bridal party who are getting married within the next two years, and they are just starting to look for vendors. Each of them reached out to Erica after the wedding weekend to inquire about booking Erica for their own weddings because they loved her work and professionalism.

Whatever you do, book Erica for your wedding day.


Michelle L.

Married on 06/07/2021

The best makeup artist out there!!!

Erica is the absolute best makeup artist to have on your wedding day. She came highly recommended from my very trusted wedding planner and I couldn't have been happier. Erica is not only an amazing makeup artist who can cater to any style of makeup you want (from natural to bold and fierce, and everything in between), but she is the kindest, most genuine human being. She will make you feel so comfortable, starting with your makeup trial, and on the day of your wedding is by your side as you get ready, starting with a little massage and jade roller on your face to get you into zen mode! She also gave me a skincare regimen that I used for 3 months pre-wedding and my skin was FLAWLESS on the day of. Not only does she go above and beyond, and is with you every step of the way, but I truly feel that I have gained a great friend. We still talk regularly! She is absolutely divine in every way. You will be thrilled if you work with her!!!

Cass

Married on 11/10/2020

Ten out of Ten!

Aside from her dedication to creating an experience for the bride, what sets Erica apart from other makeup artists is her attention to detail. From having an entire skin prep process including eye masks, facial massage, and lip serums to mixing colors to create a custom palate, I felt relaxed knowing that Erica knew exactly what look I wanted to achieve. Thank you so much, Erica! :)

Tess

Married on 10/10/2020

Erica is amazing!

I can't recommend Erica enough; she was amazing! I had my first experience with Erica at my sister's wedding and knew she had to do makeup for mine. Since the minute my family met Erica, they loved her! We knew we couldn't do my wedding without her. I'm a chef and don't really wear makeup a lot and I knew I wanted to feel glamorous and Erica killed it!! She made us all feel beautiful. Each of us wanted slightly different looks and she really understood what we wanted and made it happen effortlessly. She made me feel so special and took away all the extra stress of having a wedding during Covid. She made everyone feel safe with all the precautions she took. She stayed on for touch ups and I can't recommend this service enough. During pictures she was there applying lip gloss to my mom (my mom raves about how special this little thing made her feel) and was making sure my dress and veil were perfect for the pictures. After my ceremony, she touched up my makeup and again made me feel special and totally taken care of and even had a small gift for me that included lots of extras but one I loved and used throughout the night were the blotting papers. We all can't thank Erica enough!! And my family knows for all future events Erica will always do our makeup. If you have any doubts, don't. Erica is truly the best!

Elizabeth B.

Married on 09/27/2020

Talented, Reliable & Personable!!

Erica was AMAZING! She went above and beyond for my special day!
She is professional, kind and has incredible knowledge on the makeup industry and services she provides.
With everything going on with COVID-19, she took extra precautions and took sanitation very seriously, so everyone felt comfortable and safe getting there makeup done. She made herself available for anyone in my bridal party to reach out to her and address any concerns they might have (even before Covid 😉.)
We all loved our finished look, feeling confident & beautiful. Even guests were complementing on how natural everyones makeup & eyelashes looked in person!
Erica is so talented at her craft and you can tell she really loves what she does. I am so fortunate she was available when I hired her because she books up fast, so if you're thinking of using her, act quick!

Ariel R.

Married on 09/09/2020

The best makeup artist you will ever find!

Erica is truly the BEST makeup artist I have met, and words cannot describe how happy I am that I hired Erica to do my makeup for me on my wedding day! First off, she is so unbelievably talented as a makeup artist. As someone who rarely wears makeup and doesn't know the first thing about how to do my own makeup, I was instantly put at ease the moment I met Erica at my makeup trial. Immediately, it was clear that Erica is a real expert, and that she does her job with an unparalleled level of both care and skill. At my makeup trial, Erica understood exactly what my vision was even though I could barely articulate it. And on my wedding day, Erica really delivered – above and beyond what I expected! In short, she totally exceeded my expectations (and that was hard given how much I LOVED the makeup she did for my trial). She made me look and feel my personal best – so beautiful and glamorous, but also natural and true to myself. Never did I feel like I had on too much makeup or that I was wearing too little. It was just perfect; no other words can describe how I felt about the way she made me look. On another level, Erica is an amazing person to hire for any special event. She is a warm and comforting presence during a time that is often stressful. She is also incredibly thoughtful – she did little things that made my wedding day even better, like giving me a hand massage before applying makeup and packing me a care package for the night. As an side note, I booked Erica's beck and call services too, which meant that on my wedding day, she stayed with me from my first look until I entered the reception with my new husband, and I am SO happy that I booked those extra services. Throughout the entire day and night, she made sure everything went smoothly and I was always looking my best. I could go on and on about how happy I am with Erica's services - the five-star rating is honestly not even enough!

Tess M.

Married on 08/08/2020

One of the best!

Erica was one of the best, most unexpected parts of re-planning my August 2020 wedding to an intimate 20 person ceremony. She was more than just my makeup artist, but a support system. Erica set the tone for the day making me feel special, beautiful, relaxed, and even more importantly during these times..safe! I was blown away with how meticulous Erica was to ensure every safety measure was accounted for during prep time. We're talking face shields, fresh makeup tools, hand sanitizer, and a designated room with ample air circulation for our working session. She thought of everything. (No, really. Everything!)

From the moment we spoke on the phone to the quick check-ins leading up to my wedding, to the day of...I've never felt so appreciative and lucky to have been introduced to such a talented, professional, and kind artist. Erica not only made me feel so beautiful on my wedding day, but as if the day was always meant to be!

Alicia P.

Married on 05/09/2020

Covid wedding savior

Erica was an absolute dream to work with and I would HIGHLY recommend her to anyone I know. Because of covid, we unfortunately had to push back our wedding date, but Erica was so understanding & helpful. She made a stressful time so much easier for me, and I'll be forever grateful. She was clear & professional about how she'd be handling wedding day makeup during covid times and I know it was appreciated by all. She took precautions very seriously & made us all feel safe.
My mom is typically very picky about makeup & has lots of sensitivity issues, but Erica handled her with grace (and my mom ended up loving her makeup)! Everyone's looks came out stunning. Erica has the ability to accentuate one's features, while not making it feel like you're wearing a ton of makeup.
My look flawlessly lasted all day & night (lipstick was completely in tact even at 4am!). Please, please, please book Erica ASAP. She's the absolute best!

+ 2

photos

Caroline G.

Married on 03/11/2020

Best of the Best

Seriously look no further. Erica is the best there is.

I was honestly was BLOWN AWAY with how Erica made me feel and look on my wedding day, exceeding every expectation. Beyond makeup, Erica brought a sense of calm, comfortability and confidence that set the tone for the rest of the day. Her initial skincare routine brought out a healthy glow and made my skin look the best it ever has-- even before the makeup! She introduced me to products ideal for my skin that I continue to use even today. If you prioritize skin health and want a perfected natural look, Erica should be your next call. I cannot imagine my wedding day without her! Book her now!

Amanda S.

Married on 10/19/2019

Don't hesitate, she is the BEST!

Erica was the makeup artist I didn't even know that I needed for my wedding, and I can't imagine how my day would have gone without her. She thought of EVERYTHING so I didn't have to, from handling all payments on Venmo, to sending me hand-written notes and email check-ins leading up to the big day, to administering de-stressing eye-masks and massages the morning of the wedding just prior to my makeup application! I did a make-up trial with her where she answered all of my questions about makeup, skincare, about false lashes which are her specialty (I was a skeptic, never tried it before but trust me they look gorgeous and very natural, all of my bridesmaids and even my mom got them). She also helped talk me down from a ledge when I had a crazy breakout 3 days before the wedding, and emailed me so much helpful skincare and nutrition advice to help tone down the inflammation. Everyone at the wedding was complimenting the ladies who got her services (me, 2 maids, MOG, and MOB), and everyone's makeup held up all night into the wee hours! I 100% strongly suggest you book Erica for your special event, you will NOT be disappointed!

Nadiya C.

Married on 10/12/2019

Wonderful makeup experience!

Okay let me just start off by saying Erica is the BEST!! My wedding party consisted of 8 people and Erica was able to do her magic for all 8 of us, that meant she was at my house at 5:15AM. She was set up and ready to go by 5:30AM, unfortunately my bridesmaids ran a little behind, but Erica was able to get us caught up on our schedule and had everyone's makeup done by 12:30PM because she's AMAZING!! She took over an hour on my makeup and listened to my every request!!! Everyone LOVED their makeup, we all looked glamorous without being too overdone! The makeup application process itself was very relaxing for me, Erica took the time to even do a little massage on my hands, I mean how thoughtful and great is that? Another plus was that my makeup lasted the WHOLE day (and I tend to have an oily T-zone, my face did not look oily once during the entire day), our wedding didn't end until 1:00AM!! All of my bridesmaids and the moms loved their makeup as well, honestly there were only great things said about Erica and her beautiful work! Erica you are so sweet and so very talented, THANK YOU so much for making my day special, beautiful and for putting up with all the Ukrainians!! If anyone is ever looking for a makeup artist, I will ALWAYS recommend YOU!!
Are you interested?
Send a message