Reviews
5.0 out of 5 rating
Quality of service

5 out of 5 rating

Average response time

5 out of 5 rating

Professionalism

5 out of 5 rating

Value

5 out of 5 rating

Flexibility

5 out of 5 rating
100%
Recommended by couples
91 User photos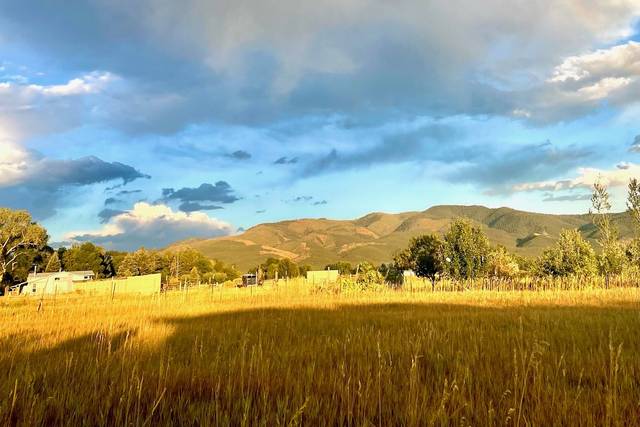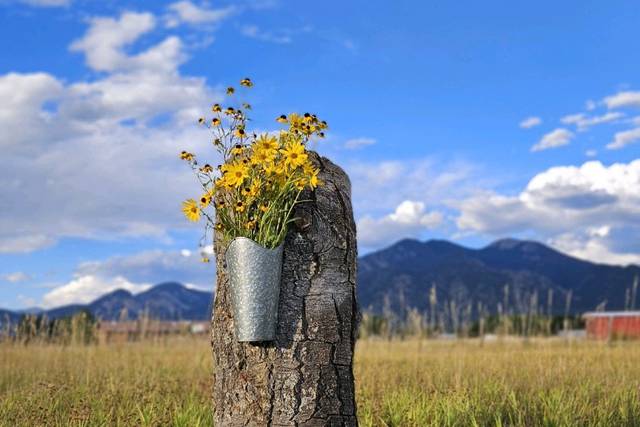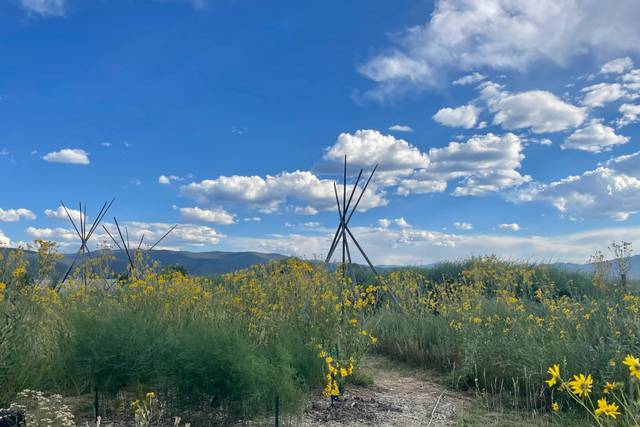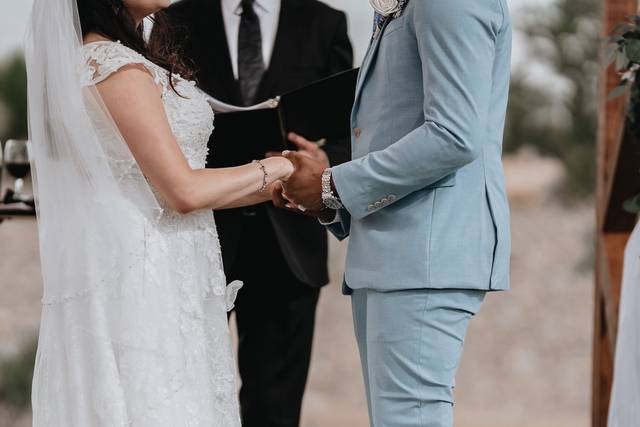 + 87

photos
Michael T.

Married on 09/22/2023

Beautiful wedding ceremony

Our small wedding in Taos was exactly what we wanted and Dan really helped make it perfect. He was very patient and helpful when we were looking for a place to have our ceremony, even though we were undecided. He answered all our questions quickly and gave us all the information we needed. The ceremony was beautifully written and it really captured the moment. Dan went above and beyond to make our day truly special and we couldn't be happier.

Carolyn P.

Married on 09/09/2023

Gorgeous Venue, Excellent Professionalism and Value

Our experience with Dan was so seamless. He was responsive quickly to any questions that we had, and was very flexible based on our preferences for the ceremony. The wedding went smoothly and Dan and his team took care of all of the details so we didn't have to stress. The property itself was stunning - we would 100% recommend to anyone looking for a beautiful, intimate wedding venue.

Embracing Ceremony's reply:

Thank you so much Carolyn! You were great to work with and it is music to my ears that all aspects of the garden venue and our package worked well for you. Wishing you the very best.

Lillian F.

Married on 08/22/2023

Beautiful and meaningful ceremony

We are an older couple with family members scattered across the U.S. as well as overseas. We didn't relish the idea of trying to set a date and arrange a wedding when everyone would be able to attend. We decided to elope to Taos, New Mexico, a place we had visited before and an area we loved. After we made the decision, we only had a week to plan in order to accommodate other commitments. I googled "getting married in Taos" and Dan's website came up. What a blessing!! Dan responded immediately and provided information regarding obtaining a license, a place to stay, arranging a time, writing the vows to suit us, etc. We decided to have him officiate an evening ceremony in his gorgeous gardens and we couldn't be happier with that decision. Dan is a calming, professional presence who delivered beautiful and meaningful vows for us. He even provided lovely flowers from his garden for us - exactly my style! Our wedding was low key and private but Dan is capable of delivering a meaningful ceremony at any level. He is extremely professional and caring and we cherish the memories he helped us make. He even took photos for us at all different places in his garden with beautiful background views. Dan also took care of all the paperwork afterwards so the entire process was stress free. We highly recommend him.


Embracing Ceremony's reply:

I'm so happy that I was there for you and that we aligned so nicely. I loved working with you Lillian. Sending you all the best wishes for many happy married years!

Are you interested?

Send a message

Cindy H.

Married on 07/22/2023

Such a beautiful ceremony

Thank you Dan for everything you did for us! Our entire family continues to talk about how well written our ceremony was. Wonderful to work with and always very respectful

Embracing Ceremony's reply:

Thank you Cindy, it was all my pleasure. Your ceremony was so well planned and I loved being a piece of it and fitting in with all your other plans and vendors. Enjoy opening your wine box every anniversary!

Travis G.

Married on 07/17/2023

Superbly Thoughtful

Dan's kind and thoughtful affect quickly put myself and my bride at ease. His thoughtful, unique, and well-articulated sermon brought tears of happiness to us both. If you're looking for a kind, experienced officiante to make your elopement and/or wedding day wonderfully memorable, look no further than Dan.

Embracing Ceremony's reply:

Thank you Travis. I'm glad I could contribute more happiness to all that was flowing from you both on your wedding day. The labyrinth is a special place!

Eric S.

Married on 06/21/2023

Dan Jones is excellent

Dan exceeded our expectations. Leah and I were absolutely blown away by his responsiveness, his attentiveness to our vision, and the way he made the whole experience feel very specific to us after only a few email exchanges. At first we asked about doing the adventure elopement at some obscure spot that I had heard about, and not only was he willing to accommodate us, but he even hiked there on his own time beforehand and very kindly advised us that it was not the best spot. He was very informative about the process of getting a NM marriage license, with step-by-step instructions, and he filed the paperwork for us on his own time after the ceremony. He has great suggestions for lovely locations, and he was extremely knowledgeable about the locales and the Taos area in general (we are from Michigan and knew very little about the area). The wedding script (we did a secular one) was an appropriate length and was surprisingly moving. Great communicator, excellent guide through the process, and all around charming fellow. And… he took dozens of lovely pics of us on his and our devices at no additional cost. Not sure he'd want us to advertise that, but it's a fact. We are still talking about how great he made the experience, and you will too. Couldn't have been more satisfied! Zero regrets. Solid five stars.

+ 4

photos

Embracing Ceremony's reply:

Eric! Thank you so much. I enjoyed every minute of my time with you and Leah. You were both so easy, comfortable and lovely to be with. I kept forgetting I was with a client, thinking I was off adventuring with some friends. I'm glad you liked my Adventure Elopement Package and the pictures you now have to prove you were there. All my best!

Paul G.

Married on 06/14/2023

Did his homework

Dan did his homework and worked to make the service tailored to us.

Embracing Ceremony's reply:

Thank you Paul. It was great working with you and am glad the ceremony all went so smoothly. All my best.

Angelina

Married on 06/09/2023

Best experience!

Dan officiated our wedding and was beyond wonderful. We are from out of state and weren't sure what to expect especially for such an affordable cost you can't find anywhere else. Dan made the process very easy leading up to our wedding day. He was very responsive and kind and continued to check in making sure we were fully prepared. He made it a worry free experience. On the day of the wedding the service preformed was beyond beautiful and beyond what we expected for an elopement. He took a lot of pictures after which came out very professional looking and beautiful. Would highly recommend Dan for your wedding for a beautiful rememberable experience.

Embracing Ceremony's reply:

Thank you so much Angelina. I love that I was able to provide you with such an appreciated service. That makes my day, thank you. I'm glad the pictures turned out to your satisfaction -- wishing you years of happy memories!

Brian W.

Married on 06/05/2023

Perfect officiant for our small, intimate wedding

Dan is very responsive, experienced, and professional. We deeply appreciated the way he led our ceremony, which was so beautiful, it brought us all to tears. I highly recommended Dan!

Embracing Ceremony's reply:

Thank you Brian! I'm glad to know you liked the ceremony which of course is always my goal. Enjoy your married life ahead!

Anna K.

Married on 06/01/2023

Magical Experience

Dan Jones' Embracing Ceremony was recommended to us as the best licensed wedding officiant in Taos. Our wedding was beautiful and having the outdoor ceremony was perfect for an evening wedding. Dan is also a landscaper (Beyond Wild Flowers) which means his gardens are beautiful. Dan was extremely helpful and went above and beyond to make this a magical day for us. He was such a professional from the beginning to the end. Our dream wedding came true and we couldn't have done it without his help! His passion truly shows in his work. On our wedding day we didn't have to do a single thing but show up, and Dan checked with us and gave tips days before to make sure we would have the best day! We would recommend Dan to anyone who wants to feel taken care of, wants to work with someone extremely professional, and wants their dream wedding to come to life.

Embracing Ceremony's reply:

Thanks so much! We had such a beautiful evening! And you were such a beautiful couple. And Anna, that dress!!! It was my pleasure taking pictures of you!

Michele M.

Married on 05/31/2023

Phil and Michele's Wedding

Without really knowing us, Dan's words went to heart of who we are. Such a beautiful ceremony and we are grateful to Dan for making our wedding a perfect reflection of our love for each other. He is wonderful.

Embracing Ceremony's reply:

Thank you Michele for being such a lovely bride and so delightful to work with. All the best to you and Phil.

Jamie B.

Married on 05/20/2023

Smooth, stress free, accommodates our needs

Dan did a great job. Was accommodating and given the circumstances of mother nature was still able to make it feel like a special day. We had a thunderstorm come through at the time our the ceremony. Dan had a covered area we was able to do the ceremony. Because of the rain he was able to let us come back the following day with better weather and take our pictures. We had come to taos to do some hiking and Dan also gave us advice different trails and what to expect. Dan is a very nice man, well spoken, and made you feel at home.

Embracing Ceremony's reply:

It was great to meet you both and I'm always happy to share hiking news about the many hiking opportunities around Taos. I'm glad we could work around the (unusual) amount of rain we're currently getting in Taos!

Celeste B.

Married on 05/20/2023

Embracing Ceremony exceeded our expectations.

My now husband and I are so happy we chose Dan Jones of Embracing Ceremony to officiate our ceremony. Dan was very responsive to our ideas of what we wanted our ceremony to be, and his assistance was invaluable. He was patient, sensitive, creative, and agreeable. All of our guests commented on how wonderful he was. "How did you find him?" many of our friends asked. It was our lucky day when a friend recommended Dan Jones and Embracing Ceremony.

Embracing Ceremony's reply:

Thank you Celeste. I enjoyed working with you and Bard and am glad together we created the exact ceremony you were after! Yay!

Suzanne L.

Married on 05/04/2023

Dan @ Embrace

We were very happy with details provided from start to finish. Our wedding was lovely & relaxed - just what we wanted. Nothing was to much trouble for Dan he always responded promptly, which was important to us as we were coming from the UK. We chose New Mexico, then Taos as it seem to speak to us as 'just the right place'. Dan put us at ease with a million & one questions we gave him & we trusted him with our very important day from the very first email (c:
We were driving from Chicago & was heading to Los Angeles on a 3wk road trip to make our wedding a 3wk occasion, not just the one day. I can say the dramatic scenery into NM/Taos is such a special place & will live in our hearts forever. Thanks Dan for your time & thoughtfulness put into our wedding vows - read & reread a number of time since you kindly sent to us after. This was nice for family that couldn't be there & also because of the nerves.....Mr & Mrs Brian & Suzanne Wilson.

Embracing Ceremony's reply:

Thank you Suzanne for your kind words. I loved that you booked over a year in advance -- it gave us each ample time to anticipate your special day. I trust every minute of your roadtrip in the US was a delight. My very best wishes!

Scott H.

Married on 03/31/2023

Comfortable

We decided on an elopement and Dan was flexible with great communication. Quiet & comfortable. Would recommend

Embracing Ceremony's reply:

Thank you Scott. I enjoyed having you here and wish you all the best. Do let me know if you'd like to stop by this summer for some pictures with blooms.

Jennifer R.

Married on 12/10/2022

Excellent, thoughtful, professional

I found Dan to be professional, courteous, and thoughtful. He listened intently and incorporated our wishes seamlessly into a meaningful and magical ceremony. Also, we eloped, and I truly believe he put in the same effort (possibly more) than if we'd exchanged vows in front of 200 people. I offer Dan my highest recommendation and do so with no reservation.

Embracing Ceremony's reply:

Thank you Jen! I'm happy to hear my good wishes and best intentions came through loud and clear. I wish you and Rocky all the best!

Mikayla W.

Married on 12/02/2022

Choose Dan!!!

My husband, Cole, and I are from North Texas. We wanted to elope somewhere alone, reasonably priced, and a good distance away from home. We asked ourselves to think of where we wanted to go all day and regroup that evening. 1,2,3... say where you want to go. "New Mexico!" The first google search for "Eloping in New Mexico" showed a link for Dan's website. I was prepared to search for DAYS. One visit to his website and we were dead set. Dan had reviews, pictures, packages with the option to customize them to fit your idea of perfect, your choice of religious or secular vows, reading scripture or doing whatever symbolic things you'd like with your rings/any part of your ceremony. Any way you want, Dan is going to try to make it happen. The garden is gorgeous winter like when we went or whenever you go. Flowers, tipis, pond and a little waterfall. Add the Deana, the photographer, and her services to your day, too! Dan is going to be the most bang for your buck!

Embracing Ceremony's reply:

Mikayla, thank you so much. I'm delighted that your process so easily landed you on my website and connecting with me for a memorable wedding experience. I hope your family is enjoying knowing you're married now. Next visit, in warmer weather, you'll have to do a bit more hiking.

Alysa C.

Married on 11/26/2022

Amazing experience!!

Dan was recommended to us by our photographer (as we are from out of town) and he made the entire process so easy! We had lots of questions and he always replied back to our emails quickly. He had multiple options of how we wanted the ceremony to go and made it run smoothly and efficiently. We highly suggest Dan if you're looking for an officiant!

Embracing Ceremony's reply:

Planning a wedding from a far can be stressful and I'm always happy to help by answering questions. Thanks for placing your trust in me Alysa -- I was delighted to be of assistance!

Char K.

Married on 11/12/2022

Great Experience

Dan was very helpful and accommodating. He responded to emails quickly. The venue we chose was beautiful, peaceful and special. The ceremony Dan planned was for us and made us feel comfortable. Great experience. Highly recommend Embracing Ceremony and Minister Dan Jones.

Embracing Ceremony's reply:

Thank you so much Char. I'm so happy to hear I was able to provide a sense of comfort as that is something I strive for, especially on your wedding day!

Silvia M.

Married on 10/12/2022

Simply an Outstanding and Magical place

Dan Jones was our wedding officiant almost two weeks ago in the Spirit of Taos Gardens, NM. The ceremony site in the gardens has a majestic backdrop of the mountains and the view is stunning. A perfect place for a wedding. It exceeded our expectations. Despite the fact that my husband & I live in Florida & thus had to rely on email to plan the ceremony, Dan was so easy to work with, easy to reach and quickly to respond. He provides enough information that leaves you with little or no questions in mind. Working with Dan made us feel comfortable and not only brought us the experience we were looking for, but enriched our faith in professionalism.
Dan you are well placed in your industry and would highly recommend you to anyone planning a wedding in Northern New Mexico or anywhere else.
Thank you for making our day memorable.
John & Silvia

Embracing Ceremony's reply:

I'm so glad that the SpiriTaos Gardens fulfilled your wishes Silvia! You wouldn't know it today -- winter has set in here at 7,000 feet. Now the mountain view is very snowy!

Mitchell G.

Married on 10/08/2022

Beautiful ceremony and very professional

We could not recommend Dan enough. He was prompt in responding, courteous, professional, and patient. And the ceremony he created was absolutely perfect for what we wanted. Can't go wrong!

Embracing Ceremony's reply:

Thanks Mitchell! I enjoyed working with you both. I hope the rest of the evening went beautifully -- the dinner table was gorgeous!

Allison S.

Married on 10/08/2022

Wonderful officiant!!

Dan was the best officiant we could have asked for! We had a wonderful experience from the very beginning. Dan made sure that our ceremony was exactly how we wanted. He made the process so easy by providing us with ideas and structure while still allowing us to input our own personal touches. He recommended a champagne box addition to our ceremony and it ended up being one of our favorite parts. We got a customized box and now have it sitting on display in our living room! Dan was responsive and so easy to work with. He helped us create the ceremony of our dreams and was patient with us as we worked to edit the script to be exactly how we wanted. Dan was professional and his delivery was impeccable. Our guests couldn't quit talking about how much they loved our ceremony, and most importantly, we loved it and will cherish it forever. 10/10 would recommend Dan to officiate your wedding!

Embracing Ceremony's reply:

Thank you so much and I'm so delighted that your guests responded so positively to the ceremony. They were a fun group and I enjoyed interacting with them. And speaking of fun, make sure that champagne bottle remains in the box until your first anniversary!!!

Mary

Married on 10/08/2022

A wonderful experience!

We got married in October in Taos, NM. Everything was perfect that day and our officiant, Dan Jones, played an integral part in personalizing the event. He selected readings from literary greats that reflected many of the things we each love and cherish and was so fitting to our surroundings at the Hacienda del Sol. A truly wonderful day for us and our children.

Embracing Ceremony's reply:

Thank you Mary! I love knowing that I had a role in a day that'll forever be a fond memory for you. Many blessings from a now-wintry Taos!

Shirley S.

Married on 10/01/2022

Absolutely Perfect!

The ceremony was exactly what we would had hoped for and more ! Dan selected the perfect choice of words and made our moments that much more special . From the location he suggested to the recommendation of photographer, our ceremony was perfect ! We couldn't have asked for anything more !
We highly Recommend Embracing Ceremony to anyone looking for professionalism , quality and friendly service. It's perfect !

Embracing Ceremony's reply:

Thank you so much Shirley! I'm so happy that everything was good for you. It was a pleasure facilitating your magical day.

Ashleigh M.

Married on 09/24/2022

Absolutely Perfect!!

We had an amazing wedding! Working with Dan to get our ceremony written and planned out was such a pleasant experience. Him and Tim really went above and beyond. Our wedding was absolutely perfect and exactly what I envisioned! The flowers, cake, and of course the gardens were breathtakingly beautiful. Thank you both so much!

+ 2

photos

Embracing Ceremony's reply:

Thanks Ashleigh! We really enjoyed working with you and I'm glad our Forever in Love package worked so well for you. You and Anna were a delight and I'm glad it was such a great experience for not only the two of you, but all or your guests.
Are you interested?
Send a message