Reviews
5.0 out of 5 rating
Quality of service

5 out of 5 rating

Average response time

5 out of 5 rating

Professionalism

5 out of 5 rating

Value

4.9 out of 5 rating

Flexibility

5 out of 5 rating
99%
Recommended by couples
5 User photos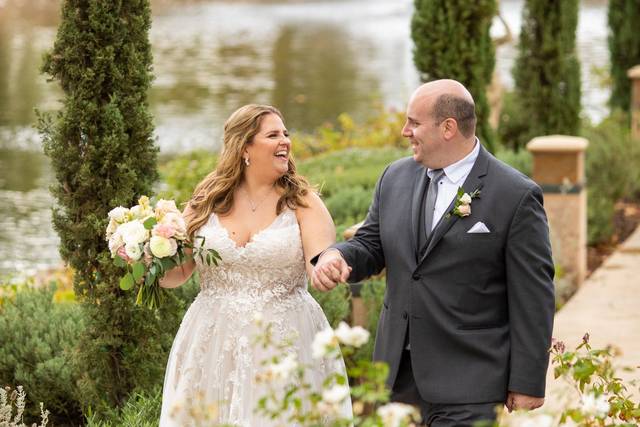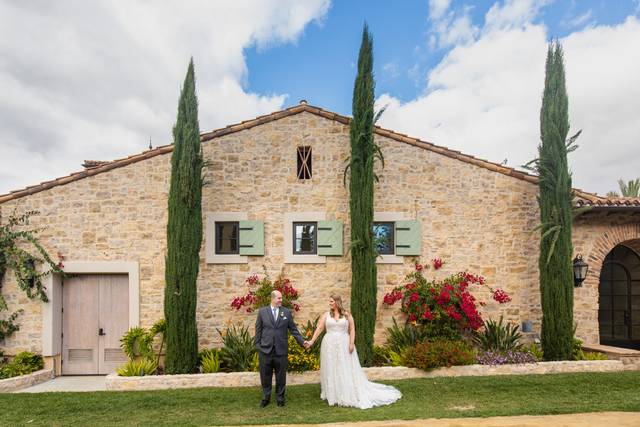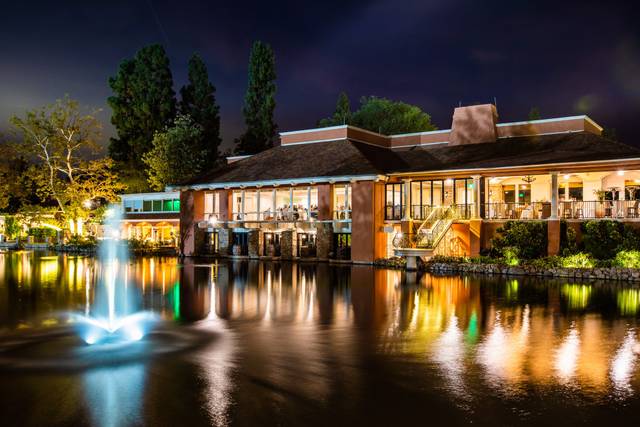 Robyn K.

Married on 10/23/2021

Outstanding team, brilliant photos, everything I wanted!

Adam & Amber were nothing short of amazing throughout our whole wedding planning process; we took every recommendation they had and absolutely thrilled with our results! All of our family and friends keep saying how outstanding our photos came out and that is largely due to both Adam and Ambers dedication of getting the perfect shot. Planning a wedding is nothing short of stressful and this team worked with us every step of the way, was quick to answer my million questions and guided us on what we could expect. We also decided to tag on the deluxe wedding album for an additional charge and also printed out pictures on canvas through them which blew our minds. So thrilled and would highly recommend this team to anyone else looking for great photography for weddings or any other event!

+ 2

photos

Jen

Married on 08/20/2016

Adam and Amber are amazing. I recommended him to a friend BEFORE my big day because of their stunning work, but he far exceeded my expectations. The biggest challenge (no kidding) was picking our favorite pics to share b/c they all were stunning. They will guide you on timeline and its best to take their advice - they were spot on and helped move things along in a timely manner day-of. Love them both to pieces... Such a fantastic team and worth every last penny and more!

Justine

Married on 09/25/2015

I have never written a review for anything online before, but I am honestly so unbelievably happy with our experience with Adam and Amber that I had to spread the word! When planning our wedding, photography was the most important vendor for us by far. We wanted to have great shots and memories to look back on for years to come, and I can absolutely say we got that with embrace life. Not only did Adam and Amber make us feel so comfortable the entire day, they were a breeze to work with the entire time; from booking them up until receiving our final wedding album! They are extremely talented at what they do, and I would absolutely recommend them to anyone and everyone! You will not regret going with Embrace Life photography!

Are you interested?

Send a message

Christina

Married on 08/15/2015

I have heard so many people say they were disappointed with their wedding photographer. This makes me so sad, because I was so incredibly happy with my choice. I cherish my photos and love every one of them. We got over 900 shots of our wedding and there isn't one I don't love. Adam and Amber were so confident and so easy to shoot with. They were so quiet I had no idea they were even there, and when we got our photos back, I was shocked he even got the footage he got, because I didn't even see him! Some photographers can get all up in your business, he was so respectful, yet somehow, got the shot! I am so happy with our choice in Embrace Life! They were so easy to work with, quick to get our photos back and cool people to work with! =) We Highly Highly Highly recommend them for your wedding!!

Sara

Married on 07/18/2015

We hired Embrace Life Photography for our wedding in Marina del Rey on July 18th. We could not have been happier with how Adam and Amber worked with us from the initial contract phase all the way through the wedding day. They were both very professional, friendly and easy to work with. Our wedding photos came our beautifully, even though it rained heavily on our wedding day. Adam and Amber still managed to capture the most amazing photographs! We hope to work with them again in the future!

Angela

Married on 07/11/2015

As the mother of the groom I felt compelled to comment on the outstanding service and final product delivered by Embrace Photography! Although the bride and groom are the center of attention on their special day, Adam and Amber captured the joy of everyone in attendance. When I look at the photos, it takes me back to that day and I can feel every moment of that beautiful day again and again. Thank you so much for capturing cherished memories for my children.

Nabil

Married on 05/09/2015

Hiring Embrace Life Photography was the hands down best decision we made in the planning process. From the moment we hired Adam and his team we were comfortable that we made the right choice. Not only were they very pro-active in their duties, they also helped organize ourselves and guided us through the planning process. The work they did was flawless. We have received countless compliments on how amazing our wedding photos look and we agree 100%.

Thank you guys for capturing our special day in such an impressive way! HIGHLY recommended.

Alison

Married on 03/28/2015

Trust me when I say you will not be disappointed with Embrace Life Photography for your wedding or special event! It's so important to be comfortable and trust your photographer, and Adam exceeded our expectations. Everything was personal and professional from our initial meeting to the delivery of our photos. I am so grateful Adam and Amber were there for all our special moments throughout the day. They ensured so many little, but important, details were captured for us to cherish with our family and friends. The photos are simply AMAZING! You will not find a better photographer for your wedding!

Alexandra

Married on 03/21/2015

Adam and Amber are absolutely AMAZING!!! I am a fellow photographer myself, so it was extremely difficult to choose a wedding photographer - they far exceeded my expectations! Highly professional, lovely to work with, friendly, unbelievably creative and talented, and made everyone feel so at ease and comfortable. Not to mention, they delivered an exquisitely perfect product! I will treasure and cherish the beautiful images for the rest of my life!

Dorsay

Married on 11/01/2014

Adam and Amber are amazing!!! Just got my photos back and they are amazing. And Adam, Amber and his team were a pleasure to work with. Extremely professional, organized and detailed in everything they do, and just wonderful good people all around. I had a 300 person wedding and a HUGE family, so I know it wasn't an easy job to please everyone. No one could have done better. i would highly recommend Embrace Life Photography to anyone looking for the best.

Casey

Married on 10/03/2014

Adam and Amber from Embrace Life are hands down the best! The quality, care, and professionalism that they give to their work truly raises the bar. Out photographs were pieces of art and we couldn't be happier. Not to mention, when our wedding needed to be changed 10 days out from Cabo to Colorado due to the hurricane, Adam and Amber never even hesitated in their flexibility to change everything over. We are so blessed to have been able to have them capture our special day.

I can honestly say that I've never posted an online review for anything before but Adam's work was so incredible that I had to take the time to share my experience with others. When my husband and I were planning our wedding this past year, one of the most important things to us was the photographer. Neither of us like taking photos and we knew we would need someone who could put us at ease but still be professional and take killer pictures.

From the moment we met Adam, it felt like we were meeting an old friend. We planned our wedding from New York and only made one visit to California before the big day. Adam took the time to tour the venue with us and show us album samples. But most importantly, he took great care in getting to know us and getting a feel for what we were looking for.

On our wedding day in September, Adam showed up on time and was beyond prepared. He got all the shots that we wanted to get but also had a ton of unique ideas of his own. Not only did he put me and my husband at ease but he also made our guests feel comfortable. I had so many friends and family comment on what a nice, cool photographer we had. And when we got the photos back we were absolutely blown away….they looked like they belonged in some sort of magazine. We couldn't have asked for anything more.

So if you're looking for a photographer for any event, your search can stop here. Adam and his team will make you feel like their only client and deliver incredible photos that will keep memories lasting a lifetime.


Leslie

Married on 08/09/2014

As the mother of the bride, and while not a professional, I am an accomplished amateur photographer myself, I was so very pleased with the quality of the photos that Adam and Amber took of my daughter's wedding this past summer. The story they told through the photos didn't miss a moment of the day's events, while being totally unobtrusive. My daughter looked liked she'd just stepped out of a bridal magazine, with traditional shots as well as some more "arty" photos. couldn't have been more pleased!! Would recommend to any one looking for quality and great value from truly nice and accomplished photographers! Thanks so much for making a wonderful memory for the whole family!

Nils

Married on 07/04/2014

What can I say? Embrace Life Photography FAR exceeded our expectations! They sat down with us for 2 fully hours discussing kind of photography we wanted. AND, in the end, they really got it. Our photos from that day are just incredible! They take great formal portraits and also really great candids. They blended in to the festivities and still managed to get all the important moments. All of our friends have been asking us for info about our photographer after seeing the pictures. I HIGHLY recommend these guys!

Simply put, Adam is an artist with a very keen sense of the nature of light.
Together, Adam and Amber care very deeply about honoring the future enjoyment of today's most precious memories. Their devotion is evident in the artistry of their photographs and in the caring and compassion they show their clients.

Carly

Married on 06/08/2014

Adam is simply amazing. My husband hates to have his photos taken, so chosing a photographer was a difficult task. Adam was so warm and personable upon meeting him. He feels like an old friend. It's so important to be comfortable with your wedding photographer! Adam did an engagment shoot with us where my husband became more comfortable having his photo taken. It was like hanging out with a friend who happens to take the world's most beautiful photos! Adam made our engagment photos into a gorgeous coffee table book that we had guests sign at our weddign, in lieu of a traditional guest book. It was a great hit!

At the wedding I did not notice Adam or the 2nd photographer (his wife Amber) ONCE! At the end of the night he touched my shoulder and said goodbye. It was insane. I honestly never noticed them at our wedding. They were invisible, but they were capturing every moment. When we got our photos back, my husband and I cried. So did our parents. They are more than we could have ever hoped for. They are beautiful. Adam truely captured the spirit of our day. I can look at my photos and every feeling from that day rushes back into me. I remember my wedding in vivid detail every time I gaze at my photos. That is such a remarkable thing to have- the day goes by SOO fast.

Adam- we can't thank you enough. You made the photography process comfortable and painless for my husband and you gave us the most beautiful gift- a tangible link to the most wonderful day of our lives. Your photos take us back when we look at them (which is OFTEN)

Daniel

Married on 05/18/2014

Adam and Amber were both friendly and professional. They answered all of our questions in a timely manner, and were quite respectful of our.... family dynamic. Parents and step parents were treated well by Adam. He helped keep the groom calm and reserved when his groomsmen were unavailable or dealing with problems. The photos (digital and hard copy) were delivered quickly and of high quality. All in all a great choice.

Steffanie

Married on 04/04/2014

Adam and Amber were so fantastic to work with. With every email, and believe me there we a ton, I received quick and pleasant responses consistently. Communication is so important to any bride stressed about a last minute thought or question they may have, and there is nothing worse than refreshing your email every 10 minutes waiting for a response. With Adam and Amber, you won't have to worry about that at all.

The first time I met them was on my wedding day. They got straight to work and made me feel comfortable immediately with their positive and upbeat attitudes. I did not have to ask them to make sure to get any special shots, because they got everything I wanted and more. My guests even came up to me telling me how wonderful they were.

My pictures came out flawless and i was so happy with my decision to use them. Photographs are so important on a day as monumental as your wedding. I highly recommend Embrace Life Photography for anyone who wants to capture every amazing aspect of their wedding.

Gina

Married on 11/22/2013

I don't know where to start from but may be with a big "Thank You" to Adam and Amber at Embrace Life Photography.They are wonderful people.Since the first time I spoke with Adam on the phone, he was the ONE for us. Adam helped me with choosing the venues and other vendors for my wedding as well since I had a destination wedding and I didn't know anyone in Santa Monica.
From the planning of the photography schedule to suggestions on different locations for photographs, Adam and Amber simply excelled my expectations. They were there guiding me to each and every steps until the day of the wedding.
One of the best thing about my wedding was meeting Adam on the day of my wedding. He is an absolute sweetheart. He is highly skilled, knowledgeable, professional and very friendly at the same time. He was just like a friend to us even though we had never met before and now he will always be my friend.
Adam orchestrated the whole wedding photography in a divine manner. We didn't have to worry about anything. I felt very lucky to have him at my wedding.
Adam also delivered our photographs in a very short period of time. When I looked at the pictures, I almost cried. They were AMAZING. Adam has captured every moments. The pictures took me and my husband back to the most memorable day of our lives.Looking at our wedding pictures,we had the opportunity to cherish our special moment once again and for that THANK YOU Adam!!!
Our friends and family absolutely loved Adam as well as the wedding pictures.
I feel very blessed to have come across people like Adam and Amber in my life. Adam definitely is one of the most wonderful person that I have met in my life.
I would recommend Adam and Amber at Embrace Life Photography to everybody!!

Best regards,

Gina Spencer



We chose Adam to shoot our engagement pictures, and our wedding in early October 2013. He is not only a talented photographer but one of the most genuine and nicest people I had the pleasure of working with. His photography captured moments I didn't even know had happened, and his work was beyond what me and my husband expected. We are so happy to know Amber and Adam, and absolutely love and cherish the photographs that they took. I would definitely choose Adam as a wedding photographer over and over again.

Casey

Married on 09/16/2013

Adam is truly THE best wedding photographer around. We found Embrace Life Photography through a friend's recommendation. After looking at our friend's wedding pictures and the photos on the Embrace Life website, we fell in love with his work! Adam made the commute from Los Angeles to Orange County to meet with us at our convenience. He was professional and very interested in getting to know who we were as a couple so he could capture our wedding in a style that would reflect our unique relationship. Adam is a true artist and I highly recommend his work.

Chantal

Married on 09/07/2013

Memories of our wedding day will forever be imprinted in our minds and they will always be brought to life by the photos taken by Adam and Amber. They captured the essence of the emotions we felt as well as the festive celebrations of our guests. We could not have made a better choice and we'll always be thankful to them!

Adrienne

Married on 08/24/2013

In a city like LA, wedding photographers are definitely not lacking so it makes it hard to stand out. From the moment I saw Embrace Life's website though, I immediately knew that I wanted them to be my photographers. Of the many many photographers I saw, Embrace Life had the sharpest, best quality and most creative photos and they delivered the same quality that they promised on their website at my wedding. A lot of photographers will only advertise their best work but for Adam, everything is his best work.
Apart from the excellent quality of photos, working with Adam and Amber was such a great experience. Our engagement shoot day happened to fall on a gloomy rainy day on the beach and that was the last thing I wanted for my engagement photos. While I wanted to reschedule, Adam wanted to give it a try and seeing his previous work, I trusted him and was so happy that I did. He was able to find the tiniest little glimmers of light that happened to shine through and gave us the most amazing photos. The shoot was only supposed to be on the beach but in order to make sure that we were happy, Adam drove us up the canyon, above the clouds and we got the most unbelievable views of the sunset.
The day of the wedding went very smoothly too. I didn't have a wedding coordinator and before the wedding, Amber made sure to have a detailed schedule for the day of and they were very good at making sure we stuck to it. Amber even had a safety pin handy for when I had a dress malfunction. They are a great team and I am SO happy with the final product.
I even have a friend getting married in May who had already hired a photographer but decided to go with Embrace Life after seeing my photos. I have also hired Adam to do a family portrait photo shoot for my sister and her family and I can't wait to see the finished product. I would highly recommend Adam and Amber and I'm looking forward to occasions that I can use them for in the future. Thanks guys!!!

My fiance and I have hired Embrace Life for our wedding next summer. We just concluded our Engagement Photo Session and couldn't be happier with the photos we received! Embrace Life is professional, fun and has made this process already so easy for us! We just adore Adam and his fabulous energy! Cannot wait to continue working with them and recommending Embrace Life to all of our friends.

Erica

Married on 06/29/2013

Hiring Embrace Life Photography was one of the best decisions we made while planning our wedding. They are so easy to work with, wonderful, ethical, genuine, affordable, and INCREDIBLY talented. Adam and Amber captured every authentic emotion! Every time I look through my photos, I feel like I'm reliving my wedding day!! I will forever be grateful for them and I feel very lucky to have had them photograph and be such an integral part of our wedding.
Are you interested?
Send a message