Reviews
5.0 out of 5 rating
Quality of service

5 out of 5 rating

Average response time

5 out of 5 rating

Professionalism

5 out of 5 rating

Value

5 out of 5 rating

Flexibility

5 out of 5 rating
100%
Recommended by couples
Awards
14 User photos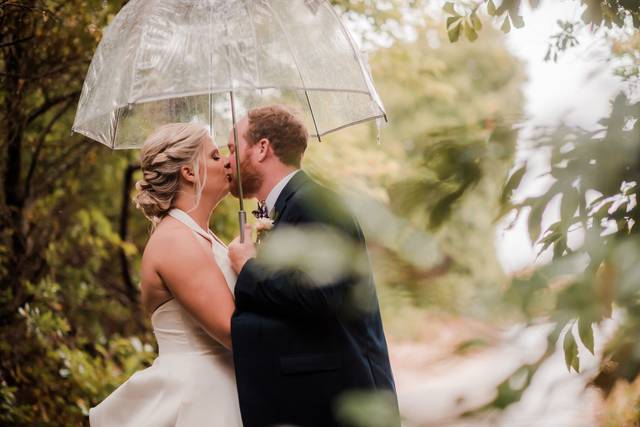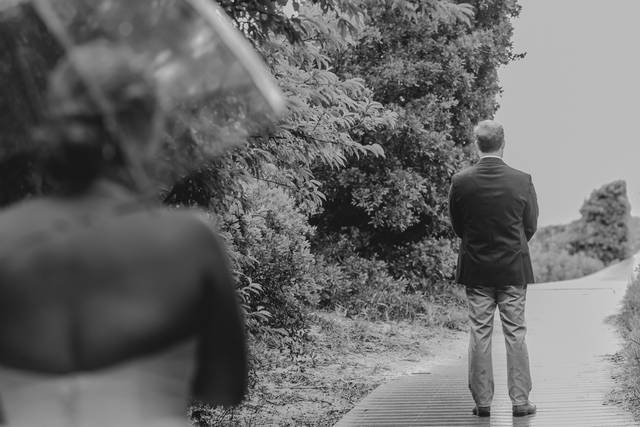 + 10

photos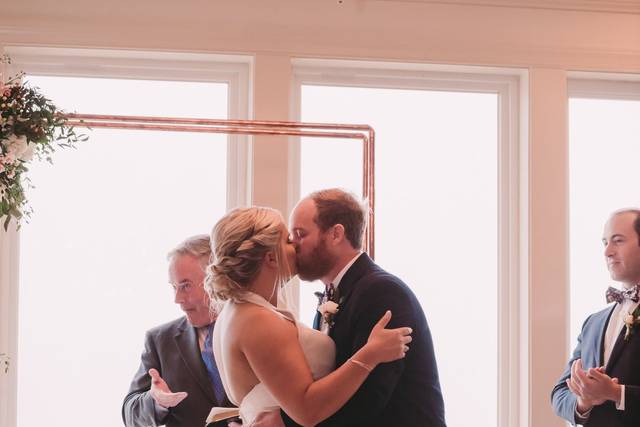 Kirsti

Married on 05/29/2021

Elizabeth is wonderful to work with!

My husband knew Elizabeth from 2 other friends weddings he has been in. After we got engaged and were looking for engagement photos, she was the first person he recommended. We love her bright and airy and style and couldn't be happier with our engagement and wedding photos. It rained incredibly hard on our wedding day, but we found a small opportunity to get photos outside and I am blown away by how they turned out. I would highly, highly recommend Elizabeth to anyone. She was a dream to work with and made us both feel so comfortable in front of the camera!

+ 2

photos

Emily H.

Married on 09/21/2019

Beautiful Photography

I found Liz and her team through my wedding planner, and am so glad that I did! Instantly I loved the warmth of her photography and knew that she would give me the most beautiful memories of my wedding day. My husband and I Skyped Liz in order to get more information from her, and she was so patient with us explaining her style and method of shooting, and we are so grateful that she was free on our big day. Our engagement shoot was seamless and Liz provided us with so many more pictures than I could have imagined, giving us some candids that most photographers probably would not have saved, but which ended up being some of our favorite pictures! I even booked Liz for a boudoir photo shoot to give to my husband as a wedding gift, and she made me feel so comfortable, it was one of the most fun experiences I've had. Flash forward to our actual wedding, where Liz shot at 38 weeks pregnant!! She is an absolute rockstar, and all of my family and wedding party loved her! She really knows how to capture the smallest details, and how to position her clients so that we look our best. I am so grateful to have had her, and will absolutely use her services for future sessions!

Amelia S.

Married on 08/24/2019

Absoutely Wonderful!

Elizabeth was the photographer for my friend's wedding last year. Elizabeth was so fun to work with and it wasn't even my wedding! When my husband and I got engaged there was no question that we wanted Elizabeth to take our photos for our wedding! She took 1 week to get our wedding pictures back to us and took over 1500 beautiful photos! She will always be our goto photographer from now on and we will always recommend her!

Are you interested?

Send a message

Staci

Married on 08/03/2019

Ahh-mazing

Elizabeth Henson was helpful, professional, and fun from the very beginning. She stayed in contact with us from our initial contact about a year after being engaged and through the remainder of our engagement (about 2 years). Periodic updates were emailed/requested with positivity, excitement, and joy. From the very first contact, I knew Elizabeth Henson would be the best photographer I could trust to capture my wedding just how I imagined. It was a pleasure getting to work with Elizabeth Henson and her associate Kristin. The way they captured all our special details with a unique angle and lens brought tears to my eyes when I viewed the final images. The quality and value to the images we received were beyond what we could have ever imaged. We will cherish them always.

Kate

Married on 05/11/2019

The Best Wedding Photographer in VB!

Elizabeth is just the best, hands down. She is so fast and efficient and she takes the most beautiful photos. She is extremely easy and fun to work with and is very responsive to emails. I thought taking engagement photos would feel awkward but she made us feel natural and at ease and it really showed in our photos. She was also incredible as a wedding photographer because she is so fast and we didn't feel like we were standing around for ages taking all of our portraits/bridal party/family photos. The photos she takes are gorgeous and we frequently get told that both our engagement and wedding photos belong in a magazine. I highly recommend her!

James F.

Married on 04/27/2019

Captures Those Special Candid Moments

Elizabeth is a fantastic photographer that truly captures the special candid moments that you will remember forever! She is very easy to work with and gives you cues and tips that make you look like a professional model. Elizabeth is very friendly and very easy to get in contact with. She has a lot of experience with weddings and engagement sessions. I could not recommend her enough! Thanks to Elizabeth and her team, we will always have memories of our special day.

Elizabeth

Married on 10/06/2018

We had our engagement session last night with Elizabeth and we are speechless! She was amazing! If you are looking for a photograph, stop -- and book with Elizabeth. She was professional, fun, and made it the best engagement session ever! We had our two dogs involved in our shoot, and she was perfect with them! Elizabeth responds to your emails almost instantly! Seriously, if you are looking for a photographer - you have found her!

Amanda

Married on 09/01/2018

Elizabeth Henson was our photographer for our engagement and wedding photos, and she was absolutely incredible. She captured every moment perfectly on our wedding day. Every-time I look at the photos I feel like I am re-living my perfect day. She caught every detail small or big; she captured everything. I am so thankful we met this insanely talented person. Not only did she give us more than we EVER could have expected with her photos and time, she also gave us a new amazing friendship that we are going to cherish forever. If you are looking for an incredibly talented photographer who takes the time to get to know you and what you like and then uses that to capture YOU in every photo in the perfect way, Elizabeth Henson is your girl. She is the best of the best.

Brittany

Married on 09/24/2016

After going through the entire wedding experience, albeit a little nontraditional, the best advice that was given to me was to find an amazing photographer that clicks with your style. Elizabeth's work speaks for itself, and I cannot even begin to tell you the love and pure joy she exudes while she works. She corralled my crazy bridal party and family, worked within a strict timeline, and really captured moments that encapsulate my husband and me. No detail was left out, and I seriously can not think of anyone better to make the stressful day go so smoothly. Her turnaround time for over 1,000 photos was lightning fast! She is creative, innovative, and becomes a true friend by the end of the process.

Katelyn

Married on 08/22/2016

I would choose Elizabeth a million times again! Words cant even express how happy I am that Elizabeth was able to capture our wedding! Details have always been important to me, and yes it's true, your wedding day goes by so quickly that its hard to take it all in. Elizabeth's style of photography is simply amazing in that she captures the little details in such a creative way that every time your look through your photos you feel like you are reliving the moments. Not only is she professional, but she is so sweet and down to earth! She makes it feel like a good friend is capturing your wedding, not a stranger to anyone! She was extremely responsive during our planning process and so helpful with working out the details. Not only is she a gem to work with, but she had all of our photos available for downloading soo fast!! Truly a miracle considering how many there were! This girl knows what shes doing!! Thank you again Elizabeth! :*

Beth

Married on 05/20/2016

Elizabeth was awesome!! We LOVE our photos. She is super friendly, responsive, and great to work with. She is also incredibly fast!! We got all of our photos only 2 weeks after the wedding-- and believe me, it was a lot of pics!! Elizabeth does a fantastic job of capturing the moment. She took tons of photos of our wedding day, but was never "in the way." (And believe it or not, I have been to weddings where the photographer has literally rudely interrupted conversations to get posed photos of the bride, wore an outfit that was not wedding appropriate, set up huge distracting equipment, and block guests' view during the ceremony.) Elizabeth also shot our engagement photos. She did an awesome job of making my husband (fiance at the time) feel comfortable and relaxed even though he does not like getting his picture taken. Our photos looked very natural. I emailed Elizabeth multiple times prior to the wedding with random photos that I found on pinterest of different shots that I liked, and she made sure that we replicated all of them at the wedding. One of the best parts is that she has a set rate instead of charging by the hour. She arrived early and stayed late into the night capturing each and every moment of our day. I love and highly recommend Elizabeth!!

Leslie

Married on 04/23/2016

Elizabeth was a dream to work with. My husband and I got married in April of 2016 and Elizabeth was the first vendor I booked - yes, before I had a venue, before I had a caterer, before I had a dress. We barely had a date. Everyone said I was crazy, but I knew I had to make sure I was on her schedule. From the very first email I received from Elizabeth, I knew she was going to be everything I was looking for and she did not disappoint.

Her photos are warm and beautiful and she has a keen eye for detail. As someone who is pretty nervous in front of a camera, Elizabeth made me and my husband feel calm and connected during our engagement shoot and during our wedding. I feel so lucky to have had Elizabeth as a part of my day. Everyone I talk to who has seen the photos comments on how beautiful they are and I definitely agree. She'll be the first person we call whenever we need photos taken, even though we don't even live in the Virginia Beach area anymore.

Elizabeth Henson is a phenomenal professional photographer. We really enjoyed working with her for both our engagement photos and our wedding as well. She is organized, responsive, and very easy to work with. She is not just a photographer, but a story teller, an artist, and just a super awesome person. Believe it or not, she was actually 38 weeks pregnant when she shot our wedding! But that didn't scare us, she promised me way in advance that she was going to deliver her best work for us and she had a second shooter lined up that she trusted with her life. Sure enough, Liz had SO much brilliant energy with her on the day of the wedding and she did an excellent job. She made the wedding day so much less stressful because she came prepared and gave such good direction. She captured us through a beautiful collection of over 1000 images that told our wedding story through beautiful portraits, candids, and real time moments. She delivered these 1000+ photos to us in about a week after the wedding! Talk about FAST! Each was edited with impeccable quality. We were very impressed. We will treasure our engagement and wedding photos for our whole lives, and she captured us perfectly.

Jessica

Married on 09/19/2015

Elizabeth was absolutely amazing! From the very first day I made contact with her she was helpful and responded quickly. She was flexible and so sweet. When we first met to have coffee we ended up talking for hours! On the day of the wedding she was nothing but helpful and professional! She was fast and knew what she was doing! I can't go on enough about how much we LOVE our photos!!! They came out incredible and in less than two weeks! I would recommend Elizabeth over and over again! I love looking at our photos and reliving that day all over again!

Elizabeth was a pleasure to work with! Her photography is exquisite, and I am still having a hard time picking my favorite engagement pictures from the ones that she took! I am so glad I booked her for my June 2015 wedding, because after this first experience with her, I wouldn't be happy with anyone else! Her fun and bubbly personality set us at ease immediately and made the whole shoot so enjoyable and fun!! I would HIGHLY recommend Elizabeth Henson Photos to anyone needing to get professional pictures done, and especially brides!

Elizabeth was amazing! She made us feel comfortable on our wedding day and also at times just blended in and we forgot she was there.

Katie

Married on 04/24/2015

I can't even begin to describe how thankful I am for not only having Liz at our wedding...but for how well she captured the feelings of the day without me even realizing it. I've looked at other couples wedding pictures on her blog over the past year & I think they're awesome...but what you miss from that is how you can feel the story playing all over again from such a special day. Some moments and feelings I saw through the pictures were ones I remembered but others I didn't even consciously notice/feel until I looked at a picture. I would highly recommend Liz to anyone, without hesitation! She really worked with us schedule wise as well as special requests for pictures. I assure you - she won't feel like a stranger making you do awkward poses....she'll blend/fit in with your wedding party & guests. Last but CERTAINLY not least - she is simply a wonderful photographer! Oh...& her turn around time is remarkable!!

Cole

Married on 11/01/2014

I'm not particularly photogenic, nor do I like having my picture taken. This all changed with Elizabeth Henson. She immediately made my bride and me incredible comfortable, happy and relaxed. She captured an incredible number of both posed and candid pictures. The hardest part is deciding which photos turned out the best because there are so many to choose from!

She is so incredibly talented - our photos turned out better than I could have possibly wished. She was professional, reliable, and very well priced. She also turned our photos very quickly.

Elizabeth Henson has my strongest recommendation possible. She was a joy to work with and get to know. I never thought I'd have professional photos taken outside my wedding, but after seeing them I am sure we will continue to use Elizabeth for other life events that must be captured. She is an incredibly talented person.

Kathy

Married on 09/06/2014

Elizabeth was very easy to work with. Charming, friendly and so generous with her packages!!

Brittany

Married on 07/12/2014

Elizabeth was amazing to work with! She made my husband and I feel so comfortable and our pictures came out beautifully. Her photos truly captured every moment of the wedding, from my husband crying as I walked down the aisle to our sparkler exit (which by the way looked like something out of a movie!!!). I have nothing but positive things to say about her! If you want amazing photos that you will have for a lifetime, you MUST go with her :)

Patricia

Married on 05/31/2014

Elizabeth was such a pleasure to work with from the minute my daughter (the Bride) & I met with her, to the end of a very fun & hectic Wedding Day. Elizabeth was most interested in fulfilling Bailey's vision of what the perfect wedding pictures would be & Elizabeth exceeded that in every way. Elizabeth hired a 2nd shooter & between the both of them, there was not a shot missed. The very next morning after the wedding, Elizabeth had prepared a slide show of her favorite pictures, I have showed that countless amounts of times & everyone comments on how amazing the photographer was, & we couldn't agree more. Elizabeth is professional, fun, talented, respectful & a real pleasure to have such an important role in your special day.

Leslie

Married on 08/24/2013

So fun and easy to work with!! Liz puts her heart and soul into her craft and there wasn't a bad photo taken. She really listened to what we wanted and also included her artistry in the pictures. Liz will be taking our maternity pictures next month and I'm sure many family photos in the future!

I was a little concerned about the fact that I hadn't had a chance to meet Elizabeth before my wedding day. She came in like she belonged there! She is so sweet and professional! She got right to work with the little bit she could (I admit I lost track of time haha). She did a wonderful job and the photos turned out beautifully.
Are you interested?
Send a message