70 Reviews
Recommended by 100% of couples
Quality of service

5 out of 5 rating

Average response time

5 out of 5 rating

Professionalism

5 out of 5 rating

Value

5 out of 5 rating

Flexibility

5 out of 5 rating
22 User photos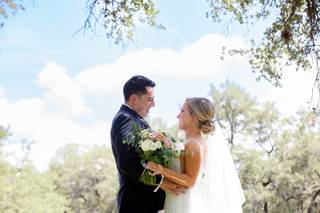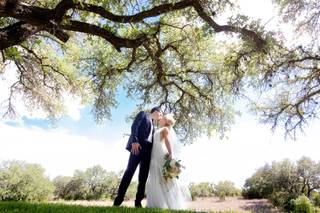 + 18

photos
Ellen S.

Married on 07/15/2022

Stimson/Rodriguez Wedding

I am SO happy we found Amy to be part of our wedding day!
From the time we met her for our engagement photos, she made us feel comfortable in front of the camera. We knew we'd be in great hands for our wedding day.
On our wedding day, Amy was organized and FUN! She felt like a friend while so effortlessly directing and gathering us for creative photos. Amy literally took bobby pins out of her own hair to help mine stay up and she was there with the perfect shade of lipstick when I needed to reapply. She really does it all!! We are so excited to get more photos back and relive the most perfect day.
If you need a wedding photographer, look no further because you've found the best one!

Elizabeth Birdsong Photography's reply:

Ellen! This means the world, thank you so much!!! I am so excited to get you guys even more photos!!! Just uploaded a few more tonight and I'm getting to relive that dance floor 👏 👏 ♥️ Hope you two had the BEST honeymoon!!!

Jemme P.

Married on 04/09/2022

Our wedding day photographer @ Chapel Dulcinea

Amy was the perfect photographer for us on our wedding day. She was not only very professional, but also very fun to be around! She helped us feel confident on our wedding day and our photos turned out amazing. She was also able to pick up on special moments of family members that we otherwise would have missed given our busy schedule as bride and groom. They are cherished moments to us. We highly recommend Amy!

Elizabeth Birdsong Photography's reply:

Thank you Jemme! I'm so thankful I was able to be a part of your beautiful day... You guys rocked your sunset wedding!!

Cheryl M.

Married on 07/17/2019

Wonderful photographer, beautiful soul, and AMAZING photos!

Amy is wonderful! She is fun, professional and of course a great photographer! You can tell she truly loves what she does. She has a passion for people and capturing the most precious moments. When she is with you during your big day she just becomes a part of the family. We love her!!

Elizabeth Birdsong Photography's reply:

Cheryl! I'll never get over how fast that Ferris wheel was 😂 and thank you so much for those sweet words- means the world!!!

Are you interested?

Send a message

Tim

Married on 05/26/2019

One of a kind - best in the business

Amy is without a doubt, the most incredible photographer I have ever seen or met! Her talent is incredible...we met Amy at my best friends wedding and fell in love with her personality and talent! She was with us every step of the way from our proposal, to our engagement, and finally to our wedding day!! She helped us every step of the way, she was tremendous with our family and friends, her creativity is unmatched and we got pictures that were so well thought out and impeccable!! Thank you again Amy!!

Elizabeth Birdsong Photography's reply:

Reading this back after now getting to do photos of your new precious daughter is even more meaningful!!! Thank you so much and I am so happy to know you guys!!!

Summer A.

Married on 03/09/2019

Above and beyond

Amy is the kind of photographer who will lie in the mud to get the perfect shot. Or take off her jacket so the bride can sit on it on a rusty truck without ruining her dress. There isn't anyone who goes above and beyond the way she does! Of course it doesn't hurt that she's incredibly talented! There isn't anyone else I'd hire for my big day!

Elizabeth Birdsong Photography's reply:

Ahhhh I can't even wait to get up there and get some freezing cold shots with you!!! ....which sounds like drinking, lol. But YAY FOR YOUR WEDDING DAYY!!!

Summer

Married on 03/09/2019

Amy was phenomenal. She went above and beyond not only shooting my wedding but being very flexible with date and venue changes. She flew out last minute (thankfully our new date was free) and was so gracious about the stressful change. She literally crawled in dirt to get us the most amazing shots. At one point she took her cover up off for me to sit in so I wouldn't get my dress dirty. The pictures all turned out beautifully and she got them back to us in record time. I cannot say enough about her, book now! You won't regret it.

Kari P.

Married on 11/24/2018

Excellent-Perfection

Amy went above and beyond for our wedding shots! The end result is above and beyond what I had imagined! I truly feel that she captured the tiny moments throughout the day that I wanted to remember and hold onto forever!

Elizabeth Birdsong Photography's reply:

Aw Kari thank you SO much for taking time to do this!!! I can't wait for you guys to see EVERYTHING!!!! Such a great night!

Payton

Married on 09/02/2018

Wishing I could give 15 out of 5 stars. Amy is absolutely incredible! Wow!!! Gushing over her professionalism, incredible attitude, and amazing talent. She captured moments that will now last for years to come. We could not say enough great things and would recommend her to anyone and everyone we know. Thank you!!!

+ 3

photos

Elizabeth Birdsong Photography's reply:

Oh Payton you're the best!!!!! Thank you SO much for not only doing this, for taking time to post a few photos! I appreciate you- and your wedding had me shedding tears out on the balcony during the end. Such a great way to end the night!

Jennifer M.

Married on 08/18/2018

Extremely professional and fantastic personality to boot!

I would highly recommend Amy to EVERYONE!!! Her work is amazing and speaks for itself, but her personality and humor will make your wedding day a blast! She is so talented, and you will cherish the pictures she captures, forever! If you're on the fence about hiring her, DO IT!!!

Aaron

Married on 06/09/2018

Amy did an awesome job shooting our engagement and wedding photos! She made us and everyone feel so comfortable! She is amazing at what she does and s easy to work with. We would highly recommend her to anyone! Thanks Amy!!

Aaron and Caitlyn

Elizabeth Birdsong Photography's reply:

Thank you so much for leaving a review Aaron!! You guys were so awesome and I'm so glad I got to hang out with you guys more than once!!

Rachel

Married on 03/24/2018

Amy is everything. She did our engagement photos and wedding on March 24, 2018; the photos are seriously swoon worthy. Her romantic style and keen eye are exactly what every bride wants out of wedding photography. More than that, she is super cool, like I want to be her to be my new best friend cool. Amy kept us laughing and relaxed through it all, she made all the poses and pictures look so candid and natural. She snapped our large family into shape and we finished all of our photos well under an hour during cocktail time, a real wedding miracle. She rolls with the punches and gives her couples all of her effort and attention. We felt like the most important clients to Amy, which is so comforting during the chaos of wedding planning. I can't recommend her enough.

Elizabeth Birdsong Photography's reply:

We SHOULD be best friends, Rachel!!!!! This is the best review ever and I really appreciate you taking the time to post this!!!! Made my night! (year, maybe?? I could frame this one)

Nancy B.

Married on 03/03/2018

Best Photographer Ever!

Amy is AMAZING & by far the best photographer I've ever had! So easy to work with and phenomenal at what she does! You can just feel the love and passion she has for every photo she takes! Our wedding did not go as planned (rain! Ah!) and she captured the most beautiful pictures and managed to keep me calm! I would recommend her to anyone & cant wait to work with her again!

Elizabeth Birdsong Photography's reply:

Nancy!!!! Thank you so much for posting this!!! I know how much you planned for a different look but OH my word it was so stunning the whole time and all of your guests had a BLAST. I still talk about getting to work while listening to the Spazzmatics!!!

Justus

Married on 11/18/2017

Amy is easy and fun to work with. I'm a professional full-time photographer, and would be very comfortable with her shooting my wedding. I recommend her to my brother and sister-in-law for their wedding, and she created incredible photos for all of it. Amy knows exactly what she's doing, and how to make the most out of anything she's given.

Elizabeth Birdsong Photography's reply:

Ah thank you Justus!!! That means so much! And now I better be shooting your wedding! :D Seriously though- I really appreciate you taking the time during the wedding to help with lighting so I wouldn't have to do as much! It was so much fun!

Kylie W.

Married on 10/14/2017

Such a fun photographer!

I was a bridesmaid in 2 different weddings shot by Amy, and she was so fun! She made everyone feel comfortable and got the best shots. I have loved looking at my friends' pictures and seeing all of the wonderful memories that Amy captured. I would highly recommend her for your wedding!

Elizabeth Birdsong Photography's reply:

Gosh Kylie thank you SO much for letting me know!!! And BOTH of those weddings were full of the sweetest people and I'm so thankful I got to meet you and everyone else!!!

Melonie

Married on 08/26/2017

100% recommend!

Amy was absolutely amazing! She's very talented and knows exactly which photos to get. We used her for both our engagement photos and our wedding photos, and were not disappointed. She was kind, professional, and fun! And to top it off, our wedding happened on the middle of a major hurricane and our area saw some flooding, And instead of canceling (which would have been completely understandable), Amy still came! And she even got some amazing photos of us in the wind and rain!

+ 6

photos

Elizabeth Birdsong Photography's reply:

Ah Melonie!! Thank you!!! You had SUCH a memorable wedding and I'm STILL thankful y'all came out in the crazy weather for those epic shots... so fun!!!

Maray F.

Married on 06/24/2017

Photographer

I found Amy through a random post on Instagram. I can't talk highly enough about her. She got every detail of my wedding day and made me feel so much better about not spending the money on a videographer. I still have people over a year later asking about my wedding photographer. Her photos are nothing you've ever seen before!

Elizabeth Birdsong Photography's reply:

Maray!!!! THANK YOU!!!! Also- I love that we still keep in touch- I am SO thankful you found me!!! I'll see you in May for Felicia's but we should get the boys together soon, too!

Lisa

Married on 03/25/2017

Amy is everything you could possibly want in a wedding photographer. She was punctual, professional, and worked hard to customize our experience to our specifications. Her photographs are AMAZING and she works so fast you hardly even know she's there. She is also so much fun to have around and she made the photography sessions so much fun. I wish I could give her more than 5 stars. She is outstanding and I have already recommended her more than once.

Rachel T.

Married on 03/25/2017

The best decision we made

From the moment I contacted Amy to be our photographer I was impressed! She let us customize the package we wanted, she was flexible when I wanted to change the date of my wedding, and she is so upbeat and easy to be around! And the pictures are just amazing, hiring her was definitely the best decision we made for our wedding!

Jacque

Married on 12/18/2016

Amy was so wonderful to work with! She is incredibly funny, warm, and she went above the call of duty. I loved working with her and hope to in the future.

Jessica

Married on 11/04/2016

Amy was incredible! She needed no direction, and the shots she's shown us have been nothing short of amazing. She was never in the way, and really embodies a photojournalist's spirit with her candid shots. Our guests were amazed at her skills and personable touch to everything, and her creative mind will push her to crazy ends (including balancing across a narrow bridge and possibly laying in animal waste) to get "that perfect shot." Her use of natural light and relaxing nature makes every shot seem effortless and not staged...without question one of the best wedding photographers in the business.

Brianna

Married on 06/18/2016

Not exaggerating when I say Amy is the best photographer you can ask for! My husband and I had decided last minute to have a professional photographer to take our engagement pictures. He was only in town for a few days right before New Years last year and she squeezed us in and we had an amazing session! She also photographed our wedding and our pictures were amazing! I could not have asked for a better photographer! Even after the wedding she worked with me to get a few photos properly edited (I had signed a contract with George Street and they sent her photos to an "editing team" which did not know how to properly edit photos). Amy truly is amazing and cares so much about you and what you want to get out of your event! I highly recommend cutting out any middle man (like George Street) and hiring her directly! You will be so happy with her work! She is highly skilled with her craft and will make sure you are getting what you are paying for!

Kimia

Married on 05/28/2016

Amy was absolutely AMAZING to work with and she is so talented. From the very moment she arrived at our wedding (which was actually the first time we met in person) I felt like I could relax and have her take the lead. Her photography skills were exquisite but even more so she was so helpful throughout our wedding when little things came up. She was flexible and went with the flow but at the same time took charge and helped things run smoothly. Her energy was contagious and all our guests fell in love with her enthusiasm. She has an eye for capturing those little moments that are really special. Photography is art and everyone has a different taste, but if you like Amy's style we HIGHLY recommend her!!!

Ashley

Married on 04/30/2016

AMY is a BLAST! Not only is she so much - She is very professional. I loved her happy spirit and spunk. I found Amy through George Street Photography and did not get to meet her until the day of. I was so pleased in my find. Amy went above and beyond and snapped the most beautiful shots I have ever seen. All my family and guests loved her as well. She truly fit in and I believe she went home that night and had a good time. I highly recommend her business to any of you looking for a photographer.

Wendy

Married on 04/01/2016

Amy is a wonderful photographer! She is incredibly talented, professional, and accommodating. She shot both the engagement and wedding photos for my husband and I. All of the photos were amazing! She even advocated for what I wanted on the day of the wedding. Overall she was fabulous! I would definitely have her photograph us again in the future!

Tomyra

Married on 03/25/2016

Amy was an amazing wedding photographer. She captured my special day perfectly, and she made everyone feel so at ease as she worked. She is a true professional, and I would recommend her for engagement and wedding photography.
Are you interested?
Send a message