207 Reviews
Recommended by 100% of couples
Quality of service

5 out of 5 rating

Average response time

5 out of 5 rating

Professionalism

5 out of 5 rating

Value

5 out of 5 rating

Flexibility

5 out of 5 rating
22 User photos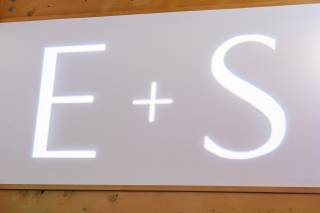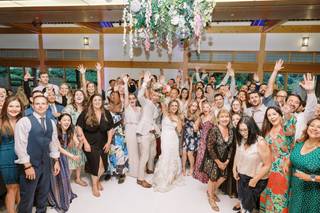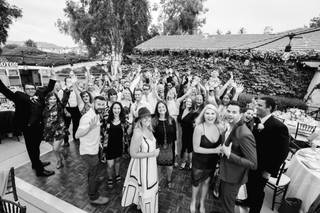 + 18

photos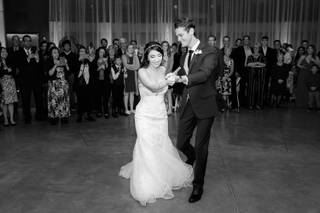 Christie C.

Married on 10/30/2022

Best DJ in the Industry!

Mick is the best DJ in the industry! He made the music planning process fun and easy. He's fun, laid back and has a great sense of humor. He has creative suggestions throughout the planning process that we incorporated in the evening of our wedding and I'm so glad we did! He got everyone up on the dance floor and we had numerous friends and family come up to us to tell us how great of a DJ we had. His wife, Julie, is a wedding coordinator that we hired and they are the perfect duo and you can rest assured that you will be taken care of on your special day! Thanks Mick for making our day so memorable!

Erica B.

Married on 07/03/2022

Thank You, Mick!

In looking for a DJ for our wedding day, Mick came highly recommended by our wedding coordinator, Julie Scrivener - his wife! Mick is passionate about his job, pleasant to work with and was patient through multiple postponements from the start of planning our wedding in early 2019 to finally celebrating July 3, 2022. Music is a big part of our relationship, so - my husband & I had strong opinions and high standards for how we hoped the reception dance party would pan out. With that being said - trust & listen to Mick! He killed it - we barely left the dance floor. Thank you, Mick, for being a very important part of our special once in a lifetime day!

Peter C.

Married on 05/27/2022

Hype Man and Playlist Professional

Mick is fantastic! So many people asked for the playlist after the wedding! He was using brand new lights and speakers for our wedding and was positively giddy showing them off. That's someone who loves what they do. He also made great recommendations for timing and was an amazing hype-man. He got the crowd amped up!

Are you interested?

Send a message

Kayla H.

Married on 05/20/2022

DJ for Wedding and Reception

Mick was absolutely phenomenal from our first meeting until the end of the dancing! He was honest and on top of it. He provided a unique prospective and personality that we didn't experience with any other DJs we interviewed. His sense of humor matched ours perfectly... dry and sarcastic. We could also tell that he cared about our experience as well as the experience of our guests. He was considering every single minute from the second people stepped off the bus into the venue until our grand exit. I would definitely recommend Mick to anyone!

Merissa

Married on 03/19/2022

Mick is the man

Initially, my husband and I didn't really want a dj. However, we had a video call with our coordinator, Julie (The Best Wedding For You) and had the chance to meet Mick in the process. Mick totally sold us on his services and we have zero regrets. We were able to pick songs we wanted and gave Mick a general vibe that we were going for and he was able to handle the rest. Having an MC at the wedding DEFINITELY made the night more fun. Our guests were engaged and the dance floor was never empty. Since the wedding, we've received several compliments from guests about how funny the dj was. I can't imagine what our wedding would have been like without Mick (probably less fun if I'm being completely honest).

Kaitlyn C.

Married on 11/11/2021

Awesome Wedding DJ

We hired Mick as our wedding DJ and he did an amazing job! We had requested that he play several meaningful songs during the cocktail hour and dinner, and he did a great job of incorporating them while still keeping the energy high. It made the whole night that much more personal and meaningful! He also gave us great advice on the best options for our key songs (grand entrance, ceremony, etc). Our dance floor was packed the whole night and we got endless compliments from our guests about what a great DJ Mick is.

Christine

Married on 10/30/2021

The best DJ with the best suits!

Mick is awesome! He's got great taste in music, tons of experience to draw on, and a fun sense of humor. Working with him was super easy and enjoyable. He took all our song requests (including our "Do not play" list) into consideration and made sure we had the best dance party on our wedding night. Thanks, Mick!

Katie H.

Married on 09/23/2021

Best wedding duo ever!

Mick is the most awesome brilliant DJ and man you could possibly work with! I first saw Mick's videos a few years ago and knew right away I wanted to hire him one day. Not only is Mick hilarious but he works incredibly hard to make sure your day is everything you could ever want. Mick meet us at the club to go over what the ceremony music would look like as well as show us what our uplighting would look like. It was like he read our minds with music choice. We wanted cool chill but fun music and he played everything from The Beetles, to Thomas Rhett, to Neil Diamond and more. Mick also cracks jokes such as, I not from Australia and there will be no shrimp on the barbie tonight. He made all our dreams come true. I wouldn't imagine using anyone but him!


Katherine L.

Married on 07/10/2021

Best wedding DJ - thank you Mick!

Mick was the DJ at our July 2021 wedding and he was absolutely incredible! We had no idea what we wanted to do at our reception, but Mick had so many suggestions and ideas and he helped us plan out a reception that was better than we could have ever imagined. He got our vibe about the type of music we wanted played with very little guidance from us and had everyone dancing the entire night. We got so many compliments from guests on how fun and incredible our DJ was, even several weeks after our wedding! Working with Mick was such a pleasure, we can't recommend him enough!


Claire S.

Married on 06/12/2021

Mick really is that good!

You know those DJs that seem to be magic? They just seem able to get everyone to dance and have a good time? That's Mick. He just made the whole evening gel, using the music to create an incredible atmosphere that kept folks mingling and dancing all night. The pre-wedding experience was brilliant to; Mick provided an easy to use website to upload our favorite songs and even a list for songs not to play (which turned out to be longer than we expected (hello ex-break-up songs!?). He has so much energy and enthusiasm for what he does, we truly felt like he was committed and excited to be part of our celebration. Thank you Mick.

Mary K.

Married on 05/30/2021

The Best DJ

We found Mick when we booked his wife as our wedding coordinator. If you book both of them you get a great deal on pricing. He was so great from start to finish. His process for setting up the playlists is stress free and easy. He also was so fun and enthusiastic throughout our event. Everyone loved him and tons of people were dancing throughout our reception (even though we aren't big dancers ourselves). Having him so in tune with our wedding coordinator made the event run smoothly as well. We can't recommend Mick enough!

Megan G.

Married on 11/05/2020

Best dj around

Words can't even begin to express how awesome mick is! He was so supportive during this whole covid rearrange. We'd call and say we can't do this or this and he came right back with fun game suggestions and it was perfect! We finally got to have our dream wedding and Micks music selection was perfect he listened to what we wanted and didn't want played. Everyone is still talking about how he kept the party going !
If you're looking for an honestly amazing DJ look no further than elite British Dj. Thank you times a million mick for all your help and support you offered us ! You're the best!!

Ian B.

Married on 11/05/2020

Legendary DJ

Mick was so legendary, hands down the best DJ I have ever had the pleasure of having. His style was nostalgic to me, he played all kinds kept the music playing non stop and took time to do it your way. He was very fun and professional and helped me and my wife through this COVID crisis. Thank you Mick!!

Kaitlin

Married on 10/22/2020

Beautiful Safe/Intimate Wedding Ceremony (during pandemic)

Mick was really there for us during our crazy pandemic wedding plans! Things were so uncertain and changing constantly but we knew we could depend on Mick to be there for us while of course taking safety for everyone into consideration. Mick was so easy to work with and fun! Even though our October 2020 wedding turned into a small ceremony only with immediate family we were still able to have beautiful music to capture the moment including our first dance which was so special to us. Mick also provided great audio including a microphone so that our family and friends from across the United States could clearly hear our entire ceremony via our live stream! We could not have had such a beautiful wedding ceremony without him! He also put together some super fun mixes, you should hear them! My husband and I highly recommend Mick! Thank you for everything!

Jacqueline G.

Married on 10/10/2020

Couldn't have picked a better DJ!!

Elite British DJ (Mick) was fantastic and we couldn't have been happier with hiring him for our wedding. He was recommended to us by a friend and we were sold on hiring Mick after just the first phone call with him. From start to finish, Mick was personable, professional, and so much fun.

On the planning side, neither my wife or I knew much about how a wedding should flow, but Mick's online planning tool basically gave us a step-by-step idea of what the evening would look like, on top of Mick guiding us through it. We basically went from zero to HERO and felt comfortable and confident in how the night would flow, when the dances would be, when we would cut the cake, etc.

We gave him our list of "must play" songs and he used those as a guide of what to play the rest of the evening. All of our guests loved the music and his services as MC were absolutely on-point.

If you've been looking for a DJ, look no further than Elite British DJ!

Alyssa B.

Married on 09/25/2020

An Elite Experience with Mick!

Our first time chatting with Mick, we could tell right off the bat that he is passionate about what he does and has A LOT of experience in the industry. Not only does he give suggestions about the music and the DJ aspect of your wedding day, but he whole heartedly wants your wedding day to be an experience that you want as a couple. He gave us suggestions on what he has seen worked successfully at the weddings he's worked at, but of course is not pushy about his suggestions and understands that each couple and wedding is different!

We used Mick's online platform to select some songs that would play during the pre-ceremony. The online process was straightforward and easy to use! Unfortunately, since we had to modify our wedding day to a ceremony only, we only got to have Mick's services for that portion. We are hoping to have a celebration at a later date when it is safe for larger gatherings and cannot wait to witness Mick's energy and passion during a reception / party!

We went with Mick and Julie's combo package for DJ and Day-of Coordinator and were very pleased with their team work and dynamic. We thoroughly enjoyed our experience working them and would not have it any other way. We only wished we could give them both a big thank you hug after our ceremony for being flexible and supportive through out our planning process!

Christine M.

Married on 08/22/2020

Fantastic DJ

Mick was the DJ for my sister's wedding back in 2015. I knew that day if I were to ever get married in San Diego, he would have to be my DJ. I was fortunate to be able to book him for my 2021 wedding. I don't know what you possibly couldn't love about this man. He is an absolute joy to work with. If you want to include fun and humor into your wedding then he is your guy. Mick has so much experience in the wedding industry that he has a vast amount of knowledge and suggestions on what is going to give your guests a great experience. He brings a wonderful positive energy to your wedding. We took our group formals before guests arrived and we were all nervous, but Mick got us all to laugh and have fun by playing songs in the background. We all felt more at ease instantly. It's little things like this that make it a joy to have him at your wedding. His great ideas and humor will allow you to laugh and enjoy your big day. I 10/10 would recommend choosing Mick as your DJ. His wife Julie was also our wedding planner and did a fantastic job. Having two of your wedding vendors married is a huge convenience and made the day run that more smoothly. They are truly the dynamic duo!

Anne P.

Married on 08/08/2020

Look no further...

Mick is your DJ if you want your guests to have a great night! We were expecting everyone to come and go from the dance floor but the dancing was nonstop! Even our guests who were not physically able to get out there loved the music and stayed engaged. Mick is great at reading the room and mixes it up from a cliche wedding format to get everyone excited and is not one of the DJ's who likes to hear himself talk more than play music. Planning with Mick was super easy- we had a few songs that we liked but let him take the reins on what he thought would be best. He made the wedding planning a little less daunting and got us excited again after postponing our wedding a year (which he helped make as easy as it could be!)

Daniel A.

Married on 08/04/2020

What a beautiful surprise!!

Mick made us very comfortable from the beginning offering many suggestions as to how to make our wedding reception most enjoyable. Our friends and family were on the dance floor from beginning to end. He put us at ease knowing that everything flowed smoothly. He played many of the songs that we selected in advance. He got everyone involved. His suggestion for our Grand Entrance truly got everyone into the spirit of our wedding. An unexpected surprise was a short slideshow video made by Mick for our wedding memories. Mick, we are eternally grateful for the excellent job that you did to make our wedding very special.

Featured

Caitlin A.

Married on 05/02/2020

So much fun

Mick is clearly passionate about making your wedding exactly what you want it to be. He also took time to make some great recommendations - which you should follow! He knows what he's doing! From the perfect background music while people found their seat to getting people on the dance floor, he knows how to work every moment. He's also great at MC'ing. There was such a funny moment where he picked on the best man during the speech - so hilarious and memorable. Hire Mick!!

Max

Married on 02/21/2020

Thank you elite british dj!

Mick is the Elite British DJ, and his skills came into full force at our wedding!

He is a fantastic resource. My sweetheart (and now-wife!) found his advice and suggestions extremely valuable, his ability to respond to LIVE situations is impeccable, his organizational software is grade A, and he has vast experience of being a Wedding DJ - which is huge.

Our ceremony had top-notch professional sound and music, which was a big deal for us. And our reception was everything we dreamed for and more!

Thanks Mick for being a wonderful announcer, event lighting expert, music-mixer, consultant, and friend. You rock!

+ 5

photos

Molly M.

Married on 11/08/2019

100% Positive Experience with Mick!

Mick was the best DJ we could've chosen for our wedding! He is so easy to work with and has fantastic fresh ideas to make the ceremony and reception one to remember! He has a very user-friendly web-based tool to outline your ceremony and reception music and he has thousands of songs to pick from. We had a couple songs that weren't in his database, but he was able to download them right away for us. I also wanted specific parts of a particular song for when I walked down the aisle, and he worked with me to piece that together and it sounded so perfect!! He has great mash-ups too that kept everybody on the dance floor all night long! We heard great things from our guests about how great the music was! Mick does a nice job of reading the room to make sure everybody is enjoying the music playing. Mick is such a nice guy and we LOVED working with him! He has been in the wedding industry for a while now and has great insight and ideas to make your wedding so memorable!

Erika J.

Married on 09/27/2019

Best DJ around

Hiring Mick and his wife Julie for our wedding was a no brainer. We actually had them picked out for our DJ & coordinator prior to booking our venue. After attending 4 weddings done by them we knew we had to have them for our wedding. They went above in meeting our expectations and made the day flow so smoothly, they also already knew half our guests which made it that much more fun. Hiring them as a team for you wedding would make your day that much better, you cannot go wrong with Mick & Julie!!

Dana H.

Married on 06/30/2019

Mick is elite

MICK IS THE BEST. It is clear from the first meeting with him that he is an experienced professional who knows exactly what he is doing. He brings all of the fun without going too over the top. He was able to work with any and all requests we had, like cutting out bits of the Father Daughter Dance song, and he was absolutely amazing at keeping the energy up on the dance floor! He was incredibly kind and easy to work with, and was awesome at sharing some of his great ideas while still being totally on board with whatever direction we wanted to go. (He suggested a "cake money jar" that covered a couple of really fun excursions on our honeymoon- we definitely wouldn't have had those funds if it wasn't for Mick!) My husband and I cannot recommend him highly enough. Professional, kind, and fun. What more could you want from a DJ? :)

Alicia V.

Married on 06/22/2019

He's perfect!

Mick made our wedding day PERFECT! He helped me edit an mp3 and set things up so that I can sing as I walked down the aisle. He put together 4 snippets of songs that we liked and sent us the mp3 so that we could use it to choreograph and practice our first dance! He's super responsive and I so very much appreciate that!!!! Thank you Mick!
Are you interested?
Send a message