36 Reviews
Recommended by 86% of couples
Quality of service

4.5 out of 5 rating

Average response time

3.8 out of 5 rating

Professionalism

4.4 out of 5 rating

Value

4.3 out of 5 rating

Flexibility

4.6 out of 5 rating
5 User photos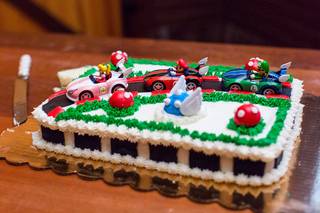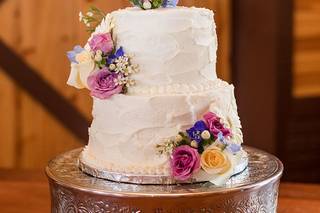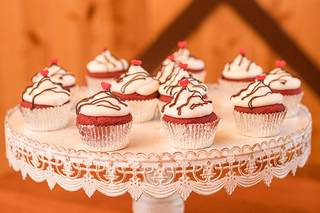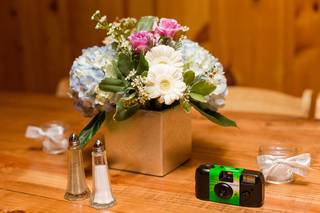 Featured

Paige

Married on 11/02/2019

Amazing food & professional staff

This team was an absolute delight to get to know and work with while we were planning our wedding.

I will never be able to thank them enough for all that they did! The food was so good, we have gotten numerous complements.

Laura was so helpful and responsive. I know I asked an insane amount of questions but she handled each and every question perfectly. For anyone reaching out to EKC, I would remind them to be patient with the emails as they are responding to a lot of people and coordinating a lot of details for other events.

I would pick this vendor again and again. Joe, the bartender, was amazing! Everyone loved him. The team coordinated all the rentals, which were handled perfectly. We would not change a single thing from them!

Thank you EKC! We will be singing your praises for years to come!

Twila A.

Married on 09/24/2022

Delicious food and amazing staff!

Early Katering Co did an amazing job on our wedding day. From the day we had the food tasting, I knew that our guests will be enjoy the food in our wedding. I could only hear great compliments on how they enjoyed the food! Debbie and the team were pleasant and friendly from the get-go. Definitely a recommendation to hire EKC for your wedding catering needs!

Trish A.

Married on 04/09/2022

Early Katering is the way to go!

For our wedding, we happened upon Early Katering Company through this website and were very pleased with how well they delivered on our big day. Shout out to Melissa for being so prompt with communication, she was so supportive throughout all our questions and needs. She made sure we got whatever we wanted. I was very impressed with their coordination and timliness at our wedding as well! And their food was amazing too, we got very lucky with choosing them, please consider them!

Are you interested?

Send a message

Lauren

Married on 10/06/2018

Early Katering is the BEST in the Valley!

As my now-husband and I were planning our wedding, we were originally going back and forth between a few catering companies and I am SO incredibly grateful that we went with Early Katering!

Planning a wedding on my own, from out of the area was definitely a difficult task and there's no way I could have done it without Early's help. Laura, the client services manager, was absolutely AMAZING and such a HUGE HELP! She was so organized and professional. She answered all my *many* questions quickly and thoroughly and was seriously like my wedding fairy godmother! Not only did Early handle the catering, but they also coordinated all our rental needs, which made planning so much easier. It was so nice to have everything streamlined in one place and to not have to worry about going back and forth with a catering company and numerous rental companies.

In addition to all the help they provided in the planning stage, Early Katering totally delivered on our wedding day! The food was DELICIOUS. We got so many compliments from our guests. The staff was so professional and organized. Everything went so smoothly. We truly could not have asked for more. It was absolutely perfect.

If you're having a wedding in the Valley, you HAVE to go with Early Katering. They're simply the best and you will not regret it!

Donna

Married on 06/09/2018

Food was great and the staff took good care of us for a wonderful wedding reception. There were some unexpected costs, such as needing to purchase expensive disposable plates, forks and napkins that were actually hardly used. But we would recommend them and use them again!

Joshua

Married on 05/26/2018

Early Katering was an absolute breeze to work with. They were prompt in responding to questions, had a very comprehensive menu to choose from, and were professional in every way. On day of, our food was ready on-time and prepared to perfection, with rave reviews from all of our guests, and the staff were exceptionally courteous, even with an hour-long weather delay.

Would absolutely recommend, can't beat the quality, value, or level of service.

Early Katering Company's reply:

Thank you for your kind words and allowing us to be a part of your special day! It was truly our pleasure to work with you both on your event!

Cecilia

Married on 08/28/2016

We used Early Katering for our breakfast for dinner wedding. We absolutely LOVED the food, and our guests continue to rave that it was some of the best they've had! We also so appreciated their consideration for our budget as a young couple just starting our careers. All along the way they offered helpful advice on how to minimize cost while still getting the wedding of our dreams. We couldn't be happier!!

User2496566

Event on: 12/28/2015

We used Early Katering for a brunch the morning after our daughters wedding. The service they provided was excellent, but the food was even better. All of our guests raved about the food and the presentation. Very easy to work with and flexible to meet our needs

Kim

Married on 06/13/2015

We worked with Early Katering Company for our June 13, 2015 wedding and had a wonderful experience. When my husband and I went to the first tasting, we were impressed with their variety of delicious, comfort foods; however, we had a hard time making decisions because our heart was set on having a breakfast theme. We didn't think that Early Katering could offer it, but the person we were working with (Melissa-- she was AWESOME) said "Of course we can do that!!" She surprised us by throwing out all kinds of fun, creative ideas and we left that initial meeting feeling so excited for the food at our wedding reception. The final menu included all of our favorites (including an omelet station--to accommodate meat lovers and vegetarians, seasoned potatoes, strawberry cream cheese stuffed french toast, chicken & waffles appetizers, a fruit display, and beverages). The food was amazing and it was exactly what we wanted since we both love breakfast food so much. We are so thankful for their service and quality of food. Melissa was very helpful, yet laid back which worked perfectly with our personalities. I highly recommend Early Katering!

Caisey

Married on 10/27/2013

Everyone at Early Katering was wonderful!!! The food and service was fantastic! The servers including Kay, the day of where fantastic and very professional. Kay was wonderful to work with! We often emailed back and forth. Kay checked in with me reguarly and even gave me her cell phone number. Not only did they do the food (a menu we designed around food allergies and special requests), but the took care of my wedding cake. It was beautiful and delicious! I forgot about asking for a portion to take home, but Kay took care of that for me without me even asking. And i got to take the delicious leftovers of cake home too! They also took care of all my table lines and chair rentals. It was wonderful to know that everything was in her capable hands. She also got me in touch with a fantastic DJ for my wedding too. Also i loved the fact taht she took my flower arrangements after the wedding and donated them. Also she took what leftover food she could and donated that as well.

Early Katering was wonderful to work with. The venue was beautiful, the people were helpful, and the food blew me away. I hear that most brides don't get to eat, I ate so much, it was so good! I suggest that people check this place out, it was perfect.

Katie

Married on 04/29/2006

Early Katering did a superb job at our wedding. They allowed us to attend another event to sample the food and they also served us particular food we requested to try on another occasion as a possibility for our wedding meal. The staff was professional and took care of everything at our reception. Their food is delicious. The quality of the food was important to us since we had attended many weddings where the food was "ok" or not good. We wanted our guests to have a good time and to enjoy good food. Kay Early's food was delicious and some of the best food we have had. They have everything from top quality filet minion to specialty finger foods. I recommend them highly because we were highly satisfied.

We used the Early Katering Company for our wedding reception and they were absolutely wonderful. I certainly recommend attending a tasting because the food is INCREDIBLE. For our wedding, we chose to have buffet style heavy appetizers. Kay, the owner of the business, was fantastic in accommodating for our vegetarian guests by holding aside vegetarian versions of certain dishes so that meat-free-eaters had a variety as well. This was at no extra cost to us. Kay was also able to work very well in a kitchen that does not have ovens, stoves, freezers, or any means of cooking. Our food was still hot, fresh, and exceptional. I certainly recommend this company!
Our charge was $4300 for approximately 150 guests (a GREAT value considering our high-end menu choices)

Heidi

Married on 10/25/2013

Amazing food and such delightful people to work with! They really made our day special and complete!

Dan L.

Married on 10/22/2022

Debbie = Fairy God Mother!

I do not even know where to begin. Debbie and the entire Early Katering team were truly God sent and went far above and beyond the role of a caterer. Debbie is a FORCE to be reckoned with. So knowledgable with a "whatever you need, we'll get it done" attitude was truly a blessing. The food was absolutely delicious and we felt 100% taken care of from day one. We loved our experience!

Fiona A.

Married on 08/06/2021

The Barn at Kline's Mill

Marie and her team did an amazing job overcoming the many obstacles that throwing a wedding during COVID presented. Venue was beautiful. Food was excellent. There was only one very small hiccup when it started to rain, but Marie did her best to smooth that over as well. Would totally recommend this venue to friends and family!


Christine H.

Married on 10/31/2020

Great experience

We booked EKC to cater our wedding on 10/31/20. We really can't express how wonderful they were to work with. Marie and her staff went above and beyond to ensure the dining experience for our wedding was great and went off without a hitch. The food was delicious; many of our guests kept commenting how good it was.
Marie made sure to set aside any appetizers we wanted that we would have missed during cocktail hour. She continually checked in on us and made sure we were well taken care of. Additionally, we were so happy with their policy that they pack up any leftover food and donate it to a local shelter. We would definitely use them again for any event in the area!

Brooke

Married on 03/31/2018

Early's (I worked with Genea) was very responsive, timely, and professional. We ordered hor d'orves for our cocktail hour as well as a buffet style wedding package with bread, salad, drinks (we did not get our bar package through them), two sides, and two main courses. There was more than enough food for everyone despite being ordered "per person." They also provided a dessert (cobbler) in the package. Overall we were very happy with the food and quality. They also did their own set up and clean up (we had to provide all dishes and glasses), but they were familiar with the venue and were completely self-sufficient to get everything set up on time.

Olivia

Married on 05/27/2017

Wedding planning for us consisted largely of finding the right food -- we love food! What was shocking was how often caterers we contacted would blow us off, ignore us, respond unprofessionally, or add on unneeded charges.

Early Katering was the first and only catering service that responded promptly, professionally, and clearly. They were flexible, creative, and detail-oriented -- and that was all before the day itself. On the day of the wedding, we had absolutely *nothing* to worry about food-wise. They were so efficient and professional, and our guests were completely enthusiastic about our food choices. It was hard for us to find a moment to really sit down and eat, but each bite we got was fabulous.

We'd also note that I'm a vegetarian, unlike my husband and many of our guests, and that Early was amazing about providing delicious, substantial, and unique vegetarian options that were just as satisfying and popular as the meat choices!

Jessica

Married on 09/28/2013

Kay was so accommodating to all of our needs. They get extremely busy during the summer, as is to be expected, so may not answer an email within the hour. But, I had complete confidence the job would get done and was not disappointed! On the day of, Kay and Earl showed up early to set up (we arranged our rentals through them as well). I forgot to relay that we needed an extra service (pick up of our chairs from the ceremony location) and Kay was able to arrange it with only a few hours notice. Most important, the food was delicious! They, somehow, manage to have a completely moist chicken, which I find nearly impossible in a banquet situation!

Alannah

Married on 06/30/2018

Early Katering was great to work with. From the beginning, they were extremely informative and very forthcoming. Laura was always ready to help with any questions I had, and was always available to talk with me, via phone or email. For our wedding dinner, we had a pasta action station, and our guests raved about it. Everyone was able to create what they wanted and have it cooked in front of them, which was really cool, and looked very fancy. They were organized, prompt, and had a very smooth work flow about them, making our day that much easier. We worked with the baker they are in business with as well, Melissa (Cakes by Melissa) which proved to be a great choice. We had one bump where I had a hard time getting ahold of her for a month or two during the planning process, but everything still came together with plenty of time. For dessert we had an Italian cookie table with a small cutting cake, and that was a huge hit too. Not many cookies left to take home, and the cake was moist and delicious. Presentation was beautiful too! After the wedding, my cake stand (that I care about very much) went missing for a few days. Early Katering was so helpful, they helped me to locate it with their staff. They totally went above and beyond to be sure everything was perfect, before, during, and after the wedding. Highly recommended by me. If I need another event catered in the future, I know who I'll be going with! Thank you Early Katering!

We could not have been happier with the service or food. Everyone commented on how delicious everything was! It is a little pricey compared to other services in the area, but the quality and food are at a different level. Well worth it. I only wish I had time to eat more of it at the wedding! I would definitely recommend trying out Early Katering for your special event.

Laura M.

Married on 07/19/2019

Great food!

I hired Early Katering to do the food for my reception and the staff day of was wonderful! I very much appreciated the woman who was the banquet captain. She had everything running so smoothly and even made sure that I was getting enough water to drink (it was a 93+ degree day on my wedding and I had a ballgown on). The food was delicious and I had a couple of guests tell me it was the best food they had ever eaten at a wedding.

James

Married on 12/31/2014

Early Katering delivered a magnificent dinner and helped contribute to a magical evening for our wedding reception. The quality of the food was astounding. The serving staff were very friendly and professional. The cost per person in terms of food was similar to another caterer down the road whose tasting presentation was very disappointing. Early Katering definitely gave us our money's worth! In addition to the menu and setup options, they also helped guide us with decorating and color ideas that proved to be great advice. Because of their great product, they were very busy with other jobs in the months leading up to our wedding date, and communication was sometimes delayed. Overall, we would definitely recommend Early Katering!

Kay Early and her team were wonderful. We were very open to what the food would be at the wedding and didn't really have any specific needs. Thankfully, Kay had great suggestions and options that helped us make the decisions. The ceremony, cocktail hour and reception went so smoothly. The staff was so friendly and helpful and the food was delicious, especially the salad! Kay also made sangria for the cocktail hour, which our guests loved. The only negative I would mention is that we had a hard time getting our e-mails responded to. Partly, I should have been more proactive but I would of liked to have everything answered before the week of the wedding. Despite that, I would highly recommend Early Katering.
Are you interested?
Send a message