Reviews
5.0 out of 5 rating
Quality of service

5 out of 5 rating

Average response time

5 out of 5 rating

Professionalism

5 out of 5 rating

Value

5 out of 5 rating

Flexibility

5 out of 5 rating
99%
Recommended by couples
17 User photos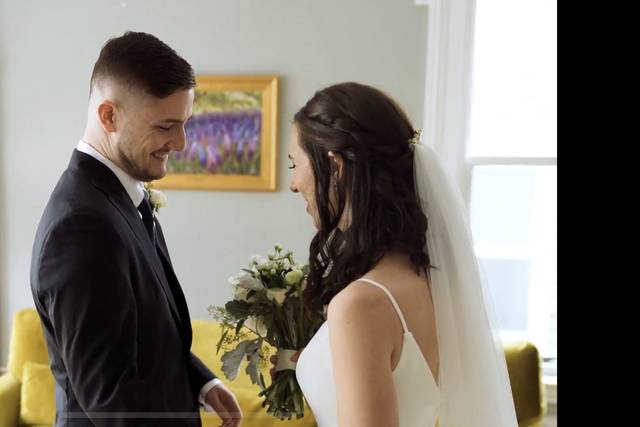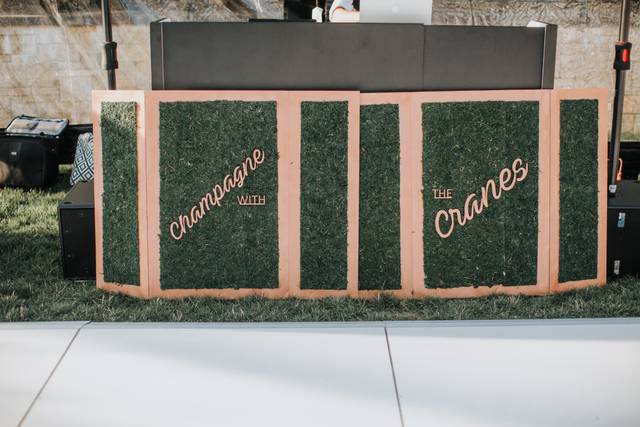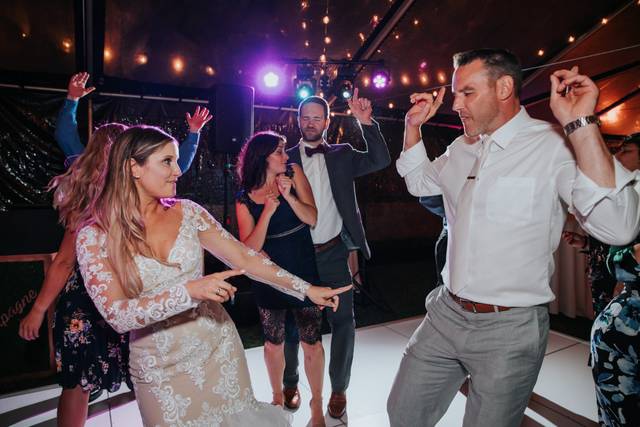 + 13

photos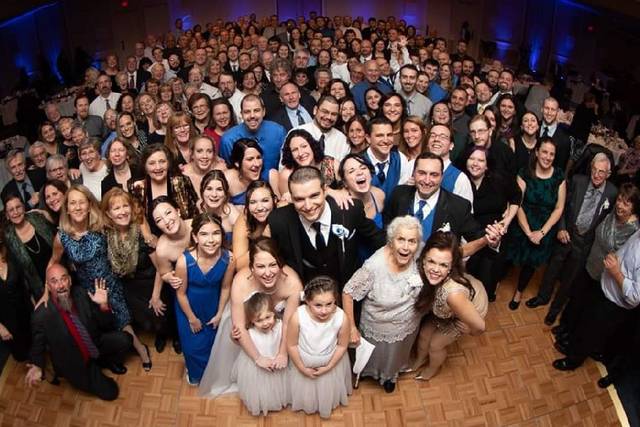 Abby L.

Married on 06/18/2022

THE BEST Decision We Made!

Where do we even start? We hired Connor Smith as our videographer and our wedding video turned out PHENOMENAL. When we received our video from Connor, our jaws dropped. We could not believe how perfectly it captured our wedding day and who we are as a couple. Connor was fun and professional to work with. He listened to everything my husband and I mentioned was important to capture about our wedding day. He made beauty out of quick, passing moments, which makes watching our video a vivid memory of how happy and loved we felt on our special day. Even our guests were impressed watching him throughout the night — as he was dedicated to filming key moments and thorough in getting a variety of footage.

Our Cinematic Highlight Video is now one of our most valuable keepsakes. Everyone that as watched it said they were in TEARS by the end. It's astonishing the way Connor was able to capture such love and romance. Rewatching the video, we remember exactly how we felt in each moment. Our video is beautiful beyond words!

Connor's video is high quality — from the audio that is so clear it makes you feel like you're reliving the moment and to the video shots which are vivid enough to be professional photographs. Every speech was recorded as clearly as it was said in person. Every shot shows the memorable joy and sentiment we were feeling that day.

We truly cannot express how grateful we are to Connor and his team for making our wedding day an absolute dream that we've been able to replay over and over again. We are so lucky to have met Connor and for our video that we will cherish as it is sure to be replayed over and over for many years to come.

By far, hiring Connor to video our wedding was one of the best decisions we have ever made. We are OVERJOYED with his services and we give him and his team our highest recommendation.

E.C.F. Entertainment's reply:

Absolutely stunning! This testimonial means the world to us. Thank you so much for being amazing! We wish you and Jesse an abundance of good health, good fortune, and good livin'!

Kelly M.

Married on 04/02/2022

Five stars!!

We couldn't be happier that we chose ECF Entertainment as our DJ for our special day. Jeff was incredibly responsive and personable. He answered all of our questions quickly and professionally throughout the whole planning process. We knew we were in good hands going into the wedding weekend and everything went perfect as we know it would!

E.C.F. Entertainment's reply:

We had an incredible time performing for you and Colin. Thank you so much for allowing us to share in the big day. York, ME is a special place, and you two threw an epic celebration. We cannot express our gratitude enough. Wishing you the very best!

Ali M.

Married on 12/31/2021

DJ Shyne shone through!

DJ Shyne was my DJ and I couldn't be happier with the experience he delivered!

I was a 2020 bride originally. E.C.F Entertainment was my only vendor that reached out, unprompted, during the pandemic with updates. DJ Shyne made time for me when I was unsure if I should postpone, and when I eventually had to postpone, he worked with me 100% of the way.

The music for my wedding day was executed flawlessly, thanks to his organization and itinerary. My mom was my officiant and she was so appreciative of how he set time aside for her specifically to go over the details and mics.

DJ Shyne wants to customize your day. It was really important to me that my guests had a great time. I wanted a big party, and he delivered. My guests were raving about how good my DJ was, and how much fun they had. I had a couple guests request songs ( which DJ Shyne asked prior to the wedding day ) and it made their night. My husbands grandmother requested a dance with my husband and DJ Shyne made it happen, and to this day when she talks about it, she cries.

I highly recommend you hire E.C.F Entertainment!

E.C.F. Entertainment's reply:

You are a total rockstar!! Thank you so much for this thoughtful and kind-hearted review. We are so grateful to have had the chance to share in your day, and are thrilled that you can look back on your wedding day with such fond memories. Anytime you need us, we are always available for you! Congratulations!

Are you interested?

Send a message

Danielle Z.

Married on 12/10/2021

The best dj/mc out there!

ECF Entertainment and DJ Shyne went above and beyond to make our wedding day amazing! I have been to weddings where DJ Shyne was their MC and new when it was our turn we who we were going to! From start to finish ECF/DJ Shyne were so easy to work with, accommodating, and the energy level just matched us perfectly. We were suppose to get married in November 2020 when the pandemic ruined all things. ECF Entertainment was so easy to work with in rescheduling! We are so appreciative to ECF Entertainment and CANNOT recommend then enough!!! We hope to see you are future events and friend/family weddings!!!

E.C.F. Entertainment's reply:

Danielle...You and Ed are the absolute best! We are so thrilled you can look back fondly on the night that was. We are filled with gratitude that you have left such amazing feedback. Being able to rise up out of the mess that was 2020, and doing so with confidence and grace, we are in awe. Thank you for allowing us to share in the day. Hopefully we get to rock together sometime soon!

Brittany T.

Married on 10/10/2021

Best Decision!

Oh my goodness! Booking DJ Shyne was one of the best wedding decisions that we made! This review is a bit long, but if you're having any doubts, don't. Book ECF now! DJ Shyne was so incredibly helpful when planning. He had a precise itinerary and walked us through each part of the wedding. DJ Shyne is truly someone who listens to you and will do whatever it takes to make sure that the bride and groom have an amazing night. He did a beautiful job with our ceremony music, such a great job, that I currently can't listen to the songs played without sobbing. Our ceremony was outside and he was able to mic us up so that everyone could hear our ceremony. The cocktail hour music went off without a hitch and the reception was incredible. The dance floor was bumping the entire night. There was one point where my husband and I left to take night photos and I don't think anyone even noticed we were missing because the dance floor was so packed! We also booked the photo booth and it was a BIG hit! At the end of the night, my husband and I wanted to do a last dance without anyone in the room. This was a last minute decision and DJ Shyne made a few suggestions so that this would go smoothly. It was absolutely perfect! We've been married for about a month now and people are still talking about DJ Shyne! We are so grateful for ECF Entertainment! Thank you for making our wedding so incredible!

E.C.F. Entertainment's reply:

WOOT WOOT!!! What an amazing, mind-blowing, awe-inspiring read this was! Thank you so much for being incredible and taking the time to put all of this love and energy into this testimonial. It means quite literally the WORLD to us! So much love for you and Craig!

Victoria C.

Married on 10/08/2021

Dj Shyne !!!

Absolutely amazing company to work with. Our ceremony music was exactly what we wanted! Our reception was even better and had all of our guests on the dance floor dancing the night away. Great communication and very professional. Highly recommend!!!!!

E.C.F. Entertainment's reply:

Hell Yeah!!! Tori...You and Tucker are absolute superstars! "T&T" is just too perfect for the two of you. Thank you for allowing us to share in your big day. So looking forward to an opportunity to party with you again in the future! Congrats!!!

Nicholas L.

Married on 09/10/2021

Dj mike stripez is incredible!

Best wedding Dj ever! My wife and I got married early September and choosing ECF was hands down the best decision. They are an amazing team to work with and if you want a hands on team to help plan wedding day and time lines and be an extraordinary entertainer on wedding day this is the company to choose! Our guests have not stopped raving about Mike. He had everyone at our wedding on there feet having the time of there lives. Preparing for the wedding was made extremely easy from flexible meeting times to 24/7 contact for any questions. So amazing that my sister in law has ECF booked for June! This will always be our recommendation to anyone looking for a dj for any event especially a wedding!! Thank you ECF!
-Nick & Lauren

E.C.F. Entertainment's reply:

WOW 🤩🤩🤩

This is SO DOPE to hear! We are forever grateful to you and Lauren, and could never adequately thank you for this amazing feedback. You two are rockstars. There is no doubt about it! Wishing you everything good married life has to offer. Congrats!

Kate B.

Married on 09/04/2021

A Fantastic Party

We hired DJ Mike Berman through ECF to DJ our wedding reception and provide some additional sound amplification for our ceremony, and our experience was absolutely fantastic.

I will say that, going into it, music was the one thing we were super nervous about getting right, and we weren't even totally sure of the vibe or what we were going for, or if we even really needed a DJ to begin with. Mike was very quick to read us and what we were looking for, and really laid everything out for us in a way that put us at ease immediately, and also confirmed for us that hiring a DJ was 100% the right way to go.

What really impressed us was how amazingly Mike was able to be flexible and roll with the punches. Mike set up a mic/speaker for the wedding ceremony itself, and he was super quick to react to a surprise rainstorm in the middle of the (outdoor) ceremony, rolled with a sudden indoor ceremony transition, and was able to very quickly do a sound assessment of the new room and make sure everything would sound fine.

The main thing we had gotten Mike to do was to DJ our reception, and he really was able to take the reception to a whole new level in our opinion. He was super professional, yet fun (which was exactly what we were looking for!). We went into the reception with a pretty small list of must play songs, but enough to set the vibe, and that ended up working out perfectly because it really let Mike read the room and choose songs that fit the mood. We also went into our wedding expecting the reception to not be a very active/dancing reception. It turned out to be the total opposite, and Mike ran with it and kept the energy going the entire night. We also appreciated the last slow dance he set up for us with all of our family surrounding us - it was not something we were expecting, but it was absolutely wonderful and something that we still talk about as it was such a special moment.

Aside from the music itself, which ended up being perfect, Mike also brought those little touches the reception which you will definitely notice in a good way. He was on top of the schedule with us and checked in a couple of times throughout the evening to give us a heads up for upcoming things which we really appreciated.

In short, we were totally thrilled with hiring Mike and ECF and we would absolutely choose them again in a heartbeat.

E.C.F. Entertainment's reply:

WOW 🤩 We are absolutely floored by this amazing feedback. We all feel so fortunate to have been able to share in your special day, and are so thrilled that you can look back with such fond memories. You always have a friend on this side of the aisle, so if you have any excuse to party in the future...which we know you will...we got your back! Thank you so much!

Courtney D.

Married on 08/21/2021

The best party and so easy to work with

I wanted our wedding to be the best party ever for our guests (and myself), so having a good DJ was so important to me. I am the type of person that needs to research everything before making a decision, so I looked into so many DJs, but no one could compare to ECF and their energy.
Before we even booked, Jeff/DJ Shyne was so amazing to work with. He made everything SO easy throughout the entire process which was a breathe of fresh air compared to some of the other vendors I dealt with. Our venue was a little atypical - entailing a chairlift ride to our summit ceremony, but Jeff made it work with no problem. Any and all of my concerns were taken care of with ease.
When our wedding day came, Jeff continued to exceed our expectations. He was so attentive throughout the day and gave us the party I was dreaming of. So many people have asked us for Jeff's info since the wedding and complimented how well he captured all age groups on the dance floor. THANK YOU JEFF!!!!!

E.C.F. Entertainment's reply:

OMG! How incredible are you??? We know....THE MOST INCREDIBLE! Thank you so much for this incredible feedback. It literally means the world to us. There are no lengths we won't travel to ensure our couples are well taken care of...even if it's to the top of the mountain and back. You and Quinn were absolute superstars on your big day and we feel grateful to have shared in it with you. You always have a friend here and we cannot wait to find an excuse to party with you and your crew at another event soon! Much love!!!

Kim L.

Married on 08/20/2021

Best in the Biz

When the pandemic changed our wedding plans, we decided to do a minimony in my parents backyard in 2020, which was lovely, but the thing we were missing the most was the music and dancing! So, when it came time for wedding celebrations part 2 this year, the dancefloor was a high priority, and Jeff/DJ SHYNE did not disappoint! Book him now, you will not regret it! We knew from our initial meeting with Jeff that we needed him on our team. He was so professional and knowledgeable from that very first meeting, helped guide us through multiple postponements, while keeping the hope alive, and anticipated every detail. Finally we got to see him do what he does best, keep that dancefloor lit the entire night! The execution was flawless! We felt like he was our own personal hype man! He truly went above and beyond throughout this entire process. Thank you Jeff/DJ SHYNE for throwing us the most amazing dance party with all our favorite hits at our wedding celebration! It was even better than we had imagined!!

E.C.F. Entertainment's reply:

OMG! Heart be still! This has without a doubt made our week, our month...our year!!! Thank you so much for being a dream bride. An absolute treat to work with and for you. It means so much to us that you are able to look back on the night that was with incredibly fond memories. Any excuse to have another party in the future, we are totally down! Let's GO!!!!

Marisa T.

Married on 07/03/2021

DJ Shyne was perfect

We were dreading the DJ selection process for our wedding but after talking with DJ Shyne (Jeff) the choice was clear. He laid out a clear plan of what he could offer and very clearly understood what we were looking for. Planning and organizing was extremely well thought out and covered every detail imaginable. Jeff was always responsive, energetic, and friendly through the planning. We went back and forth on whether or not to add a live trio for the ceremony, which we ended up doing. Jeff had very insightful tips as we came to that conclusion and helped us choose songs which would translate well to the instruments. When the wedding day itself came, everything ran smoothly and exactly how we had planned it with him. Our guests loved his track selection and he moved flawlessly from song to song. We would recommend him to anyone looking for a DJ or live music for their wedding!

E.C.F. Entertainment's reply:

You two really sparked the 4th of July weekend! The party was on fire from the very start. Thank you for bringing incredible kindness and generosity to the mix. It goes an amazingly long way. For that, we are honored to have shared in the celebration, and wish you a lifetime of love, happiness, and success. Thank you!!!

Lauren K.

Married on 06/11/2021

If you are looking for a sign, this is it, BOOK NOW!

There are not enough words to express our gratitude for ECF entertainment, specifically DJ Shyne (Jeff)! From the moment we had our first phone call we knew we would be in great hands. He made the process not only seamless but exciting! He guided us through everything we needed to accomplish and was an incredible resource for us even outside of just the music. Jeff quickly became a friend and is without a doubt a true talent! There are not enough stars to rate the experience in working with ECF entertainment. Our wedding day was truly unforgettable and our guests continue to rave about the engaging, fun-loving and amazing night we had thanks to DJ Shyne!!!

E.C.F. Entertainment's reply:

What an INCREDIBLE way to start the day! Thank you so much for this thoughtful and kind feedback. Without it, we wouldn't be doing what we have for so long. We wish you an over abundance of love, laughter, and happily ever after!

Shannon P.

Married on 04/30/2021

DJ Shyne Is The Best!

ECF (more specifically DJ Shyne, aka Jeff) is the best of the best when it comes to all your DJ needs! Music was an incredibly important part of our event (from ceremony to the dance floor) and Jeff worked tirelessly and efficiently to make our specific vision into a reality on the day of. Jeff and his assistant were incredibly professional, knowledgeable and incredibly passionate about their craft. If you are looking for a company that will truly take everything entertainment related off your hands, listen to/value your feedback and give it their all, you need ECF for your wedding!

E.C.F. Entertainment's reply:

We are so stoked to read this today! You have made our week. Thank you for being so amazing to work with and we are wishing you endless happiness!

Seth D.

Married on 04/25/2021

Book E.C.F. Now

Choosing E.C.F Entertainment for our wedding was the best decision we could have made. From the outset, their professionalism, communication, and enthusiasm for our event cannot be understated. They were easily the most straightforward (and responsive) entertainment group I encountered during my search when it came to pricing and services offered. Jeff (DJ Shyne) made this process as easy as possible. Like so many other couples over the last year, our wedding was postponed due to COVID. We were worried about how this would affect the vibe and vision we had for our wedding. Turns out, we had absolutely nothing to worry about. E.C.F. could not have been more accommodating and was with us every step of the way. Unisa (DJ Manolo) was nothing short of spectacular. He was always available, offered great suggestions and feedback when we needed it, and made sure we had everything we asked for. He kept the night moving until it was time was time get the party started … and did he ever. We continue to hear from our guests about how great the music was. From start to finish, the dance floor was bumping the entire night. DJ Manolo simply crushed it. Looking back, I can't imagine having any other DJ in the booth that night. If you want great partners and the best DJs for your wedding, E.C.F. Entertainment should be your first and last stop.

E.C.F. Entertainment's reply:

Seth! Our friend! Reading this has given us all a boost of energy going into the holiday weekend. We cannot properly explain how stoked we are to have shared in your and Lauren's big day. Amazing to work with, amazingly generous...and just so thankful to have gotten to know you both!

Lisa G.

Married on 10/03/2020

Phenomenal Vendor!!!

We hired E.C.F Entertainment for DJ services for our reception. Working with Jeff - the owner - and DJ Mike Stripez was the HIGHLIGHT of my wedding planning experience! First, Jeff was very accommodating when we postponed due to COVID (and did NOT charge us more despite his rates increasing). All the correspondence and reminders are incredibly professional and helpful to a frazzled bride with a gazillion things on her plate. Their planning tool made choosing our must plays - and do not plays - a breeze, while also setting us up for success on the reception timeline and expectations. Then the party ... I had INCREDIBLY high expectations, and thus an ENORMOUS amount of anxiety, about keeping the dance floor packed and our guests engaged all night. Holy shit did DJ Mike Stripez deliver. The music was outstanding, the sound perfect, and his energy in emceeing just so on point. Our guests had so much fun that one couple ended up paying for an extra hour of DJ'ing so we could keep the party rolling until midnight!!! Working with ECF far exceeded my expectations - and the expectations of our guests. I heard, "I've never seen a dance floor that packed at a wedding!"; "I was so sore I ended up calling out of work on Monday," and "This is the best party we've been to!." HIRE ECF TODAY!

E.C.F. Entertainment's reply:

Say WHAAAAT!!! This is the best thing we've read all damn week!!! Thank you so much for the incredible feedback. We are floored with your breakdown and how much you enjoyed the process here at E.C.F.

We are forever indebted to you and Dan, and cannot express our gratitude sufficiently with limited characters. So simply put...Thank you! To the moon and back!

Lucas G.

Married on 10/02/2020

Amazing entertainment

ECF entertainments dj j boogz and jazz duo of emily and Josh provided amazing entertainment at our recent wedding! Even with all the guest limits and other restrictions during this pandemic, they were able to get the crowd moving and guests smiling. We will be forever grateful for having them be a part of our special day!

E.C.F. Entertainment's reply:

We are so stoked to see this amazing review this morning. Started our week off on the right note. Thank you so much!!

Siobhan

Married on 09/12/2020

Best decision we made!

We hired E.C.F Entertainment for our 2020 wedding and it was the BEST decision we made. Hiring a DJ was first on our list because music is extremely important to us and our overall wedding vibe. We had Jeff Mader aka "DJ SHYNE" as our DJ on our big day. Working with him over the 2 years leading up to our wedding day was so fun. Communicating with him was so easy, so clear, and he kept us on task the whole process. E.C.F's portal for communicating and planning our day made our life so much easier. Their portal connects to Spotify which was huge for us because my Husband moonlights as a Spotify DJ (hah!) Jeff understood our vision for our wedding and completely nailed it. Our friends and family were blow away and raving about how amazing he was. Jeff was also amazing and extremely professional at following all COVID guidelines and made adjustments to his set up to ensure it was safe for him and all our guests. Let's just say the way Jeff kept the party going we completely forgot that we were having a tiny wedding and it felt like a completely normal day. Thank you so much for making our wedding so special!

E.C.F. Entertainment's reply:

Siobhan and Steve! WOW! This feedback has already made our week! Thank you so much for taking the time, energy, and effort into this and sharing your experience with our friends. It means the absolute world to us, and you now always have a friend on this side of the aisle. Anytime you need anything, do not hesitate to ask. You and your group were so fantastic, so much fun....It took your night to a whole new level!!

Brianna

Married on 08/22/2020

Dj Shyne The goat.

Dj Shyne... where to begin. Nothing but a professional the day we hired Jeff. He was one of the best vendors of the night. Due to strict "rules" in place and limited guest counts. We thought our wedding wouldn't be so special after all. But Jeff turned those thoughts right around. From planning to partying Jeff wasn't just another vendor to check off our list. He was a friend and one of the main people who helped us pave the road to our day. The day of the event he was nothing but awesome, even a slight power outage he didn't even bat an eye. He turned a 50 person party into a party like no other. From dancing on tables. To chugging champagne, he was always right there with a quality song for the moment. Jeff will not disappoint. He is a true professional, after your event you will leave with a new found friend, maybe even a new brother like us.

E.C.F. Entertainment's reply:

Dennis! Brother! Brotato Chip! Broseph...Brohemian Rhapsody! Thank you and Brianna so very much for being nothing short of amazing. Your group was down for a good time and I'm glad we could help deliver that for you. You always have a friend on this side of the aisle for anything you may need in the future. Thank you to the moon and back!

Katie W.

Married on 08/08/2020

Fun, Safety, and Flexibility during a Pandemic!

ECF entertainment was excellent to work with for our wedding. Their team was the most professional we had worked and interviewed with when choosing vendors, and their service continued throughout our wedding experience. We were able to easily talk and build a wedding flow and good tunes customized to our guests and vibe. Furthermore, ECF was flexible with us as we began re-planning our wedding during the pandemic. The team was able to reorganize to accommodate our new date and introduced flexibility for the payment structure as our situation changed. Our DJ was able to help make last minute changes such as moving outside, helping with audio equipment to record the ceremony for our grandma, and to our new schedule. Our guests were able to have a great time, safely, and even mentioned how great the DJ and wedding was--somewhat forgetting about the shadow the pandemic casted across the event. ECF helped us still hold a celebration with our loved ones in a fun and safe manner! Great team to work with!

E.C.F. Entertainment's reply:

WOW! This review was amazing to start our day with. Thank you fo much. We are so glad we could make it all come together and maybe just for a moment, forget the state of the outside world! We got nothing but love for you both and can't wait to celebrate something new with you and yours!

Lisa G.

Married on 07/10/2020

Want to Dance the Night Away???

DJ T-Roc got our guests dancing All. Night. Long. The crowd was constantly up and moving, delivering the vibe that we conveyed to him from our very first visit. He took the time to really talk with us at our initial meeting, and I found the "Details" meeting to be very helpful, a couple of weeks before our wedding. Although I can't recall all of our must have songs played, it doesn't matter because he took requests from our guests that got them moving, and THAT was our biggest want of the entire night. There is nothing more boring than a wedding where everyone just sits, and this was not the case! We also tried to ditch many of the traditional parts of a wedding in favor of a more party atmosphere, and Tony was right along for that ride, supportive of what we wanted. He was on time, professional, pleasant to deal with from our standpoint, and from our guests point of view and he made our night one we will remember forever. Thank you, Tony and ECF. We would not have had the same experience with anyone else.

Will and Lisa Gray

E.C.F. Entertainment's reply:

All we can say is WOW! We are so grateful for this incredible review. Thank you so much for being absolutely amazing!! It was, is, and continues to be our top priority to ensure couples can look back on their big day with such fond memories. You always have a friend here at E.C.F.!

Kayla D.

Married on 07/03/2020

Above & Beyond!

We had to reschedule and change wedding venues due to COVID, but DJ Shyne and ECF were with us every step of the way with all the changes. I can not say enough great things about DJ Shyne. The night was EPIC! From the ceremony set up, to getting us a live pianist for cocktail hour and playing amazing music that got everyone up on their feet the whole night long. He helped make the flow of the night seamless. Was professional and had safety measures put in place giving guests the chance to still request songs without having to approach the DJ booth. We continue to hear from our guests about how great our DJ was and would recommend to ANYONE! ECF from start to finish went above and beyond! BOOK THEM!

E.C.F. Entertainment's reply:

OMG!!! This is incredible to read! Thank you Kayla for these exceptionally kind words. Nothing makes us happier knowing that you can look back on your special day with big smiles and fond memories. Leaving this feedback means the world to us, so again, thank you to the moon and back. Anytime you need anything...You know how to reach us! Congrats!

Kali

Married on 06/20/2020

The team you want in a pandemic!

I am truly blown away by E.C.F. Entertainment. Every person I worked with from Jeff, to DJ Mike, to Connor impressed me. Due to Coronavirus, we had to scale down our wedding and Jeff was fantastic at helping me plan and execute each step. I have never experienced such flawless service. Connor arrived early and is the literal definition of professional. He exceeded our expectations of what a videographer is and does. I didn't even have a video in hand and I was already raving about his work to Jeff. I highly recommend E.C.F. Entertainment because not only are they the best in regular life but they are the best in a pandemic.

E.C.F. Entertainment's reply:

WOW! 😍 We are absolutely floored with this amazing feedback. Your kind words mean the world to us, and we are so glad that we could assist you in crafting something truly memorable. You are the epitome of turning lemons into lemonade. Your attitude, excitement, and commitment are the definition of the ideal person to work with and for. Thank you!

Daisy C.

Married on 06/01/2020

Excellent! 5 star company!

DJ Shyne and DJ Mike Stripez were fantastic to work with! E.C.F. has been nothing but incredibly professional and helpful during our planing process. Do to COVID-19, we had to postpone our event, and DJ Shyne was fast at responding, an excellent communicator, and put my mind at ease with his great attitude and personality! Highly recommend E.C.F., DJ Shyne and DJ Mike Stripez to any one looking!

E.C.F. Entertainment's reply:

So incredible to receive such amazing feedback during all that is going on. We know that this is a difficult time for everyone, but being on point for our couples is the absolute least we can do. Thank you Daisy!!

Marie

Married on 05/16/2020

We love dj shyne!

We hired DJ Shyne and ECF entertainment for our wedding and we were beyond happy and grateful for the entire experience. We added up lighting for the ceremony and hired a violinist through ECT Entertainment as well. Jacob was our violist during the ceremony and cocktail hour and it was such a nice touch for our guests and to add that extra special touch to our night.
We first heard about DJ Syne and ECT through my brother after he attended a wedding where DJ Shyne MC'd the event…over 5 years ago and my brother still hasn't stopped talking about how great Jeff was! When my now husband and I first got engaged, we knew we had to reach out to Jeff and ECF Entertainment to see if they was available for our date, luckily Jeff was and he did not disappoint!! It wasn't just the night of, with the amazing music and keeping the dance floor jumpin, it was all the preparation, professionalism and thought that went into the planning process all the way though to make sure we had the best night possible. We never had to worry because DJ Shyne was so well prepared and gave us piece of mind throughout the planning process. DJ Shyne helped us pick the right music for our night and even edited a song for our so that it was exactly how we wanted it for one of our dances!
We had to change our date 3 times and Jeff was so responsive and flexible in working with us to pick a new date. The night of the ceremony, Jeff did such a great job, keeping us on task and helping to keep the party going. We received so many compliments about how great the DJ and the up lighting looked. DJ Shyne also worked so well with out other vendors including venue, videographer and photographer. We really can't say enough about DJ Shyne and ECT Entertainment and we are SO happy we found them!


E.C.F. Entertainment's reply:

WOW 🤩🥰🤩!!! Such an amazing and thoughtful review! We love that we could finally see your special day to fruition. We may have bounced around a bit, but it all came together flawlessly. You two are absolute rockstars. Thank you for taking the time to share your feedback with the world!

Meg M.

Married on 03/06/2020

Amazing Wedding DJ, sound and ceremony strings

ECF was amazing at our wedding. Their services were professional, led by Jeff, and their online portal was helpful and great to use. They hooked us up with Divina Strings to play during our ceremony and set us up for sound. DJ Tony did our music for the wedding reception and cocktail hour. He was great! Tons of energy and played all our requested songs. The dance floor was packed the entire time! Ryan and I had the best time!

E.C.F. Entertainment's reply:

THIS is what we live for!! Thank you so much for sharing your experience. Thrilled that you can look back at your big day with incredibly fond memories! Wishing you all the best married life has to offer!
Are you interested?
Send a message