Reviews
4.8 out of 5 rating
Quality of service

4.8 out of 5 rating

Average response time

4.8 out of 5 rating

Professionalism

4.8 out of 5 rating

Value

4.8 out of 5 rating

Flexibility

4.8 out of 5 rating
96%
Recommended by couples
Awards
66 User photos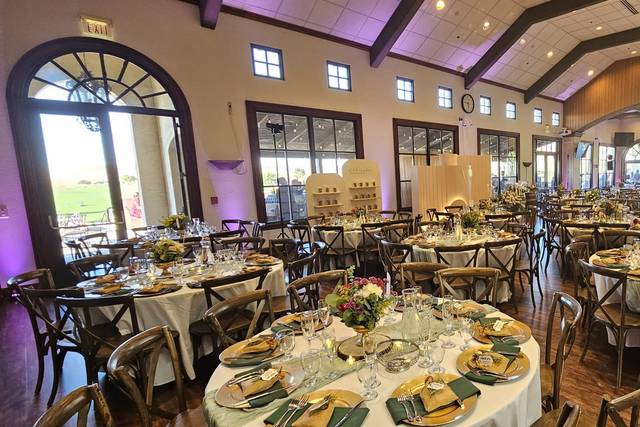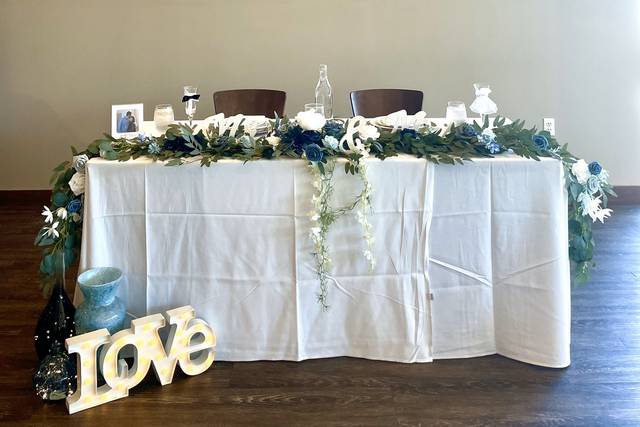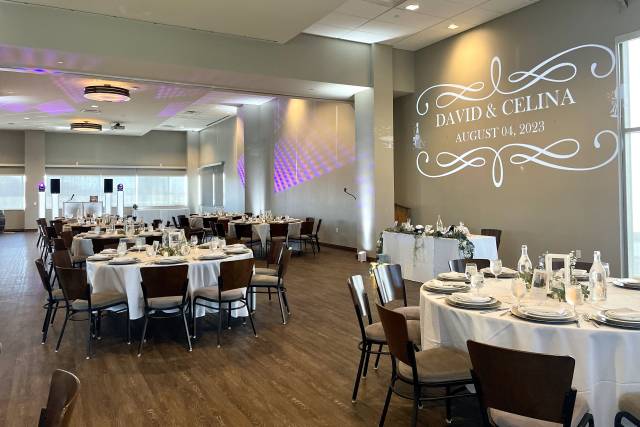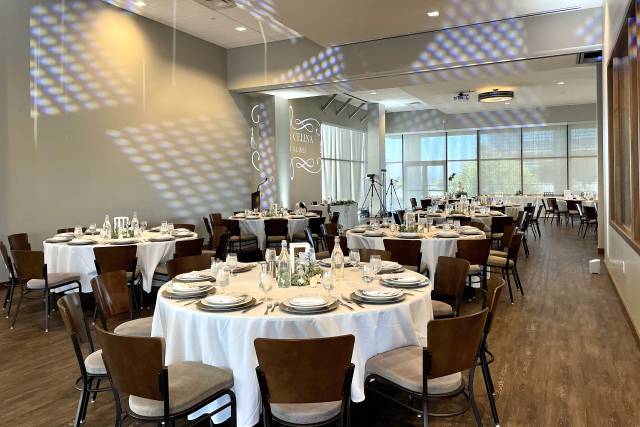 + 62

photos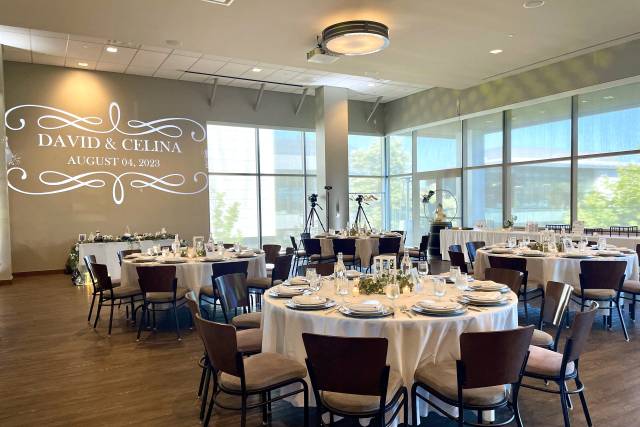 Featured

Maria S.

Married on 03/12/2022

Everything Was Perfect!

I hired WEME for my wedding and I couldn't be happier! Natasha was my planner and coordinator and she was so understanding, patient, and always answered my questions quickly. I was really worried about being able to find affordable vendors that would fit within our budget and I was not disappointed by the people they referred us to. Our flowers were amazing, the food was incredible, and our photos turned out phenomenally! I felt so overwhelmed before I started working with Natasha and I can't tell you how much it meant to me that she was there for me every step of the way. Our wedding was just perfect and we are thrilled. Thank you so much, Natasha and WEME! We will be hiring you guys again.

Vijaya R.

Married on 10/21/2023

Penomenal Service

Dear Lauren/Deanna/Chelsea:

I wanted to express my deepest gratitude for coming to our rescue at the 11th hour and turning what seemed like an impossible situation into a beautiful and memorable wedding day for our daughter. Your dedication,
flexibility, and incredible problem-solving skills were nothing short of extraordinary.


When we were facing uncertainty and stress, you stepped in with confidence and poise, and your ability to manage all the details in such a short time frame was truly remarkable. You turned chaos into a harmonious
celebration.


Your professionalism and expertise were invaluable, and your unwavering commitment to making everything perfect for our daughter's wedding made all the difference. Your presence was a true blessing.


We will forever be thankful for your last-minute heroics, which made this day a success. You played a pivotal role in ensuring our daughter's dream wedding became a reality, and we couldn't be more appreciative.


With heartfelt thanks,

Vijaya Rallabandi
(571) 309-3756

Andrea M.

Married on 09/23/2023

Worth it!!

My wedding planner was Denise Rider. She was excellent- helped me find all my vendors, responsive, and oh man, I could have had such a great wedding day without her. It couldn't have gone any better. Absolutely recommend Dream Co.! Worth every cent.

Are you interested?

Send a message

Kaitlin W.

Married on 09/23/2023

The best decision we made!

I had a backyard wedding on 9/23/23 and let me say that having a backyard wedding for 150 people is not for the faint of heart! But from the moment we hired Dream Co. things got easier. Carrie was so helpful and responsive every step of the way and it was a HUGE relief when she started coordinating and communicating with vendors directly (which was my least favorite part). On the wedding day, several things didn't go according to plan (which always happens) and Carrie and her assistant Deanna handled it seamlessly. I heard from so many people that it was the best wedding they had ever attended and I owe so much of that to Carrie and Deanna. We also had the pleasure of working with Natasha for decoration and her eye for detail was beyond words. She took piles of supplies and decor and turned the backyard into a 5-star venue. I can't recommend this company enough. They actually made my wedding day a day I could enjoy and cherish.

Jonathan B.

Married on 08/19/2023

Absolute pleasure to work with!

I worked with Hayley for a wedding, and she was on point, coordinated well (even for this multiple coordinator event), worked well under pressure, adapted to changes quickly, and was upbeat and enthusiastic throughout the event. Not all coordinators are a pleasure to work with, but she's definitely one of the better ones. Thanks for being easy to work with, and making the event memorable for the client!

Dorian C.

Married on 08/12/2023

Chelsea is amazing!

I had the privilege of working with Chelsea again recently for a wedding in Los Angeles and I cant say enough great things about her and her team. As a DJ in the wedding industry for over 8 years I can honestly say she is one of the best! From the moment you meet her she just has such great positive energy and is on top of every detail which really goes a long way as its the little things that really set you apart from other vendors. If you are looking for a wedding coordinator or planner you will absolutely be lucky to work with her. I look forward to working together again!

Angel A.

Married on 08/04/2023

Really the dream team!

I am an Event Sales Manager at Pinstripes in San Mateo and had the pleasure of working with Hayley for our clients' David & Celina's Wedding. Hayley was on top of everything with good attention to detail and great communication! Liz was also very helpful in getting the setup done in a timely manner. It was lovely and so rewarding to see everything come together after months of coordinating to host a BEAUTIFUL & FLAWLESS wedding. :)

+ 10

photos

Mia

Married on 07/09/2023

Classy Coordination 🥂

Am a hairstylist and makeup artist who had the pleasure of working with Lauren and her team on a beautiful wedding this summer. I couldn't have asked for a better coordinator. She was friendly, timely with her response, professional, transparent and the perfect point of contact to relay important information back to the bridal party. I can tell Lauren loves what she does and I can't wait to work with her team again in the future. Blessing to you and your crew Lauren 😘💫

Jessica P.

Married on 06/03/2023

great experience

Chelsea was incredibly professional and a delight to work with on our June wedding at The Cicada Club in DTLA. We really got a lot of bang for our buck with this company (WEME/DreamCo). We would recommend them to anyone!

Tim J.

Married on 04/29/2023

Awesome Planner!

Working with Hayley and her team was awesome. My team does video and photography and she was super helpful before, during, and after the wedding. 10 out of 10 would work another wedding with her and highly recommend if you want someone with a fun personality and keep things on track!

Daniel G.

Married on 04/16/2023

Excellent team of professionals....

I want to sincerely thank Chelsea and her team for planning and coordinating Melissa and Cole's wedding….They are phenomenal. She kept everyone on schedule and at the right location. Which is especially important as a photographer.
Chelsea not only organized all the various activities for the wedding but was available throughout the entire day to make sure everything ran smoothly, answer questions and provide direction.
Equally important was the mutual respect and trust between us.
The trust allowed me, as a photographer, to focus on providing Melissa and Cole the best service and keep the couple at ease.
I would recommend Chelsea and Dream Co. Wedding & Events to any photographer who wants to work with a professional team they can trust.


+ 15

photos

Melissa S.

Married on 01/21/2023

Great experience

I am so glad I hired month of planning for my wedding and added the decor package. It is worth the money and saves you a ton of stress. I loved working with the WEME team- Lauren, Chelsea (planner), and Lorena (decorator) were so kind and a dream team! People always warn you that your wedding day, things happen and to just go with the flow. But I can honestly say, if anything "happened" I didn't know about it! Our wedding was stress-free and beautiful with the help of these ladies and I would highly recommend them to anyone that needs their services!

Peggy M.

Married on 12/09/2022

Just The Help I Needed

I had Weddings and Events Made Easy helped me plan and decorate for my family reunion on 11/5/2022. I was so overwhelmed by everything until I met with my planner and decorator Lauren. I was able to use the company's beautiful decor for such a steal. Lauren helped me find other affordable options for decorations too. I am not very tech-savvy and it is hard for me to find things on the internet. Lauren sent me links and price points to make things more simple for me. She and her assistant came and helped me with everything the day of! I was able to leave to pick up some of my family and they decorated and set everything up just how I wanted it.

Sara S.

Married on 11/14/2022

Excellent Company

I just wanted to reach out to you to let you know what a FANTASTIC job Cheraya did with Addie's wedding. I loved everything she did. The wedding turned out just how we wanted thanks to Cheraya. I couldn't have done it without her. I'm so glad that you paired her with us - we were very very lucky and in good hands at all times. She answered our endless questions with confidence. Even the guests remarked about how efficient (and adorable) she was.

We are very happy with your company and will be sure and write a rave review on Cheraya.

Thank you again for being such a professional organization and for hiring Cheraya 🙂

Satisfied customer

Sara Stuvland

Megan

Married on 11/12/2022

Married 11/12/22

Lorena saved the day! We received Lorena as our coordinator after an unfortunate incident with another coordinator and she was incredible. She was excellent in keeping us on schedule and if something went wrong she took care of it so that me and my husband didn't stress about it! She made our happiness her priority and was always there for every question or concern we had. She took care of a lot of communication with our vendors the month of and we felt so reassured that we were taken care of. She went above and beyond her duties for us and we are so incredibly thankful for her!

Megan and Daniel Johnson

Desiree M.

Married on 11/11/2022

Amazing decorator/coordinator team!

We had the pleasure of working with Natasha (decorator) and Valerie (day of coordinator) and we loved the experience. My husband and I had a very specific and unique vision, they both made sure everything was exactly how we wanted it. They were both easy to communicate with, very responsive, and made us feel that our day would be worry free as it was. We highly recommend working with them.

Dream Co. Weddings & Events's reply:

Hey Desiree,

Thank you so much for your kind words. It was truly a pleasure working with you and making your dreams a reality. It was such a fun and unique wedding!

Kindly,
Natasha

Diana P.

Married on 10/22/2022

Fantastic & very positive!

Our coordinator Cheraya was the best she looked after every detail. She kept us on our timeline & relieved us of so many stressful details. We couldn't have done it without her! The decor she created for our venue was stunning. She help create the vision we wanted. The wedding was the most beautiful, elegant & memorable wedding ever! Thank you Cheraya!

Alex F.

Married on 10/15/2022

WEME Helped Make My Day Perfection!

I had the pleasure of working with the WEME team for my wedding and I have nothing but good things to say. Their services were affordable, the team was professional and organized, and made the whole process easy. I really wanted help scouting a venue and with the month of prep. I had ideas on how to create the day but they certainly helped along the way, whether it was researching vendors for me within my budget, communicating with selected vendors, and creating an online portal that helped me stay on track with everything.

Chelsea was my month of coordinator and I truly don't have enough words to express how much I loved working with her. She has an incredibly calm way about her, she was on top of it with organization, and on the day of she really made it absolutely seamless. Everyone (guests, vendors, myself) that was there was impressed by her and had nothing but wonderful things to say. I really can't recommend her enough. Her calming presence is exactly what you want on your wedding day. My day was an actual fairy tale and I couldn't have done it without the WEME team.

Katie S.

Married on 08/12/2022

Review from a Venue

As the production manager here at the Ebell of Long Beach, I really enjoyed working with Chelsea and Lauren! They were very professional, represented their client well, and were super organized and on top of things. They never missed a beat and properly communicated with my staff when the timeline was delayed, which is very important for our purposes. They are overall lovely ladies!

Alex H.

Married on 08/12/2022

Perfection!

Chelsea Comiskey seriously made our wedding a DREAM! From our first interview, to the preparation, to the day of the wedding, and even after the wedding her communication, excellence, and professionalism has been incredible. She allowed us to enjoy our wedding to the fullest with no stress and no worries about anything. Seriously, we had the BEST TIME AT OUR WEDDING because she took care of everything from the smallest little details! Also, what I loved most about Chelsea is that she heard our vision and really wanted to make this day special for us, she really went above and beyond for our day!

Valery F.

Married on 08/06/2022

Chelsea was wonderful!!

Chelsea & her team hired myself as the Day of Coordinator for Gina & Erik's wedding located in Wisconsin! I would have never thought working with a Wedding Planner out of state would be so easy, until I met Chelsea. Her communication and organization was flawless & consistent leading up to our clients big day. From the moment I was hired, Chelsea always included me in vendor communication, venue layout, and decor design. I would recommend Chelsea to anyone looking for a Wedding Planner in or out of state!

Matthew S.

Married on 07/23/2022

Incredible planning team

It was so wonderful to work with Chelsea on Jess & Dan's wedding! She had everything planned out so as we photographed and filmed the two day event, it went incredibly smoothly. They kept us and the other vendors up to date as the wedding got nearer, and kept in constant contact with us and the wedding party on the day of the wedding so everyone was on the same page. Can't wait to work with Chelsea and the whole team again soon!

Blue L.

Married on 07/02/2022

Great energy and teamwork!

Recently worked with Dream Co. at a wine country wedding event and have nothing but praise for them! Their coordinators reached out ahead of time to introduce themselves and open up the dialogue needed to connect all the vendors.

Day of the event went smoothly as expected with all the well-coordinated players and parts harmoniously in sync.

We were grateful have succinct and professional correspondence to ensure a flawless delivery to our beautiful couple. Everyone in attendance benefited from the Dream Co's seamless integration and execution of the bride and groom's every whim!

Can't wait for our next event together!

Emily W.

Married on 05/29/2022

Amazing experience with WEME

Where do I begin? Chelsea and her team made the day-of process so smooth and seamless for us. Chelsea has a great sense of humor and kindness about her, and working with her was a dream from start to finish. We got lots of compliments from our family and bridal party, as well. THANK YOU CHELSEA AND WEME!!!!!

Paterno L.

Married on 04/02/2022

Phenomenal Experience

Me and my wife were able to work with an amazing coordinator named Hayley. She helped us manage everything from the small details to the larger details. She was on point with everything that has happened and we couldn't have been any happier on how it turned out. Words can't explain how grateful we are to have had her for our wedding coordinator and we appreciated it from the bottom of our hearts.
Are you interested?
Send a message