10 Reviews
Recommended by 100% of couples
Quality of service

5 out of 5 rating

Average response time

5 out of 5 rating

Professionalism

5 out of 5 rating

Value

5 out of 5 rating

Flexibility

5 out of 5 rating
60 User photos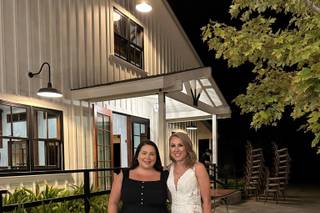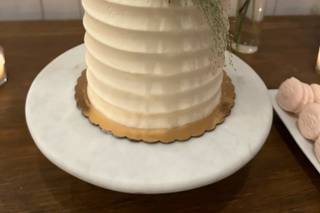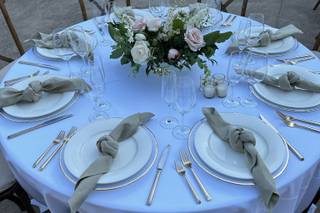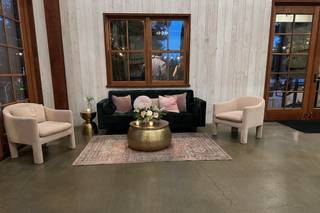 + 56

photos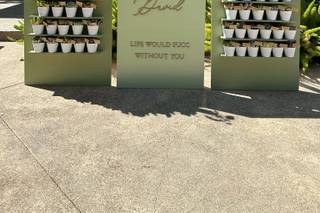 Melissa S.

Married on 09/16/2022

Best Wedding Planner in Sacramento

Kayla was amazing!! I cannot say enough great things about her. She was the best thing we could have done in regards to our wedding. Kayla assisted me every step of the way in my wedding planning journey. She was able to keep me on track and gave input whenever I asked.
Kayla never ignored any of my many text messages or emails and always responded in a professional manner. When asking her advice she never pushed me in the wrong direction and was not over bearing in anyway. I could NOT have planned my beautiful wedding without her. She planned my wonderful day down to the hour. When hiring vendors I was completely lost and Kayla was extremely helpful to make sure I had the right people in place to make my wedding dreams come true.
On the day of the wedding she even picked up the wedding parties lunch and brought it to the venue so we could eat while we were getting ready. Kayla is extremely well known within the Sacramento wedding industry and completely knows exactly what she is doing. I would recommend her as a wedding planner to EVERYONE I know who is getting married.

+ 6

photos

Wendy W.

Married on 08/26/2022

Absolutely the BEST!!!

If you are in need of the perfect wedding coordinator STOP looking right now!!! Kayla is the very BEST! From our first meet and greet to the day of, Kayla had everything in place and ready to go. I am 100% certain my day went without a hitch because Kayla and her team met any hiccup head on. The very best part is IF there was a hiccup I never knew!!! As far as I'm concerned it was absolutely perfect!!! Thank you Dragonfly Events, Kayla and Blayne!! You handled everything with such grace and class!!! I will be telling everyone I know, that needs a coordinator for any event, they absolutely need to call you!!!
PS I could go on and on but will stop here

+ 4

photos

Angelic J.

Married on 07/03/2022

Wedding Day Perfection

I thoroughly enjoyed working with Kayla. I had several people offer to help me but I made a commitment to myself to have peace of mind in my wedding day knowing that all of the details were in a professionals hands. Kayla and her team did just that! I loved that every detail was set up the way that I envisioned. Our venue was gorgeous but the set up only enhanced that. Kayla provided me with numerous vendor links for that many ideas that I had and was very supportive when one of them didn't work out as planned. She has such a calm demeanor that it worked well to balance out my jitters and break down of our event is bit something I wanted myself or any of my guests to feel obligated to help with so that part was also very much appreciated. I truly appreciate Kayla and her craft ☺️.

+ 7

photos

Are you interested?

Send a message

Top Notch!!

Kayla had an incredible way of balancing my stress, and my mother's questions and involvement. She took my pinterest vision board and turned it into an unforgettable night for over 300 people!

I originally thought I wanted to be 100% hands off in the experience (I am not type A at all, and planning things is not my cup of tea). After about a month of 'hands-off' planning, I realized I needed to know what was happening behind the scenes in order to keep my stress and anxiety down- making sure things were getting done. I made that request with Kayla and she quickly adapted her approach with me. We had weekly planning phone calls and she would tell me what I needed to get done for that week! Kayla stays extremely organized and knows the answers to questions off the bat. She dealt with vendor communication and the payment schedules- keeping me on track.

I knew my wedding would be a bit on the larger side, and I had an idea of what goes into planning a big wedding after my sister's big day. With that, I always knew I wanted extra help outside of my family so we could mitigate possible arguments and stressful situations. Kayla came in and did a magnificent job of advocating for me and my vision, while also taking my mom's suggestions and insights and making her feel heard as well. She made the entire experience as low stress as possible for me, and made my vison come to life in less than 6 months! We are still receiving cards and phone calls 3 weeks later from guests telling us how beautiful everything was and how much they enjoyed themselves.

Thank you, Kayla, for making the happiest day of my life unforgettable!

Olivia

Married on 04/22/2022

Dream Wedding Coordination

Kayla was a dream to work with! My wedding venue required us to work with a wedding coordinator. After my first conversation with Kayla, I knew that she was a gem, which she proved to be throughout the wedding planning process. She was calm and collected, but also balanced this perfectly with being efficient, thoughtful, and detail-oriented. She made my vision come to life, and I felt like she was consistently supportive throughout the wedding planning. She was also great under pressure as we had some inclement weather in the forecast, but she guided us through this expertly. I also felt like because of Kayla, the entire wedding party and I were truly able to enjoy every moment of the day. She made it a dream wedding for my husband and me, and I highly recommend her!

Kasey C.

Married on 10/29/2021

Look no further -- Hire Kayla!!!

We hired Kayla as our day-of coordinator for our wedding back in 2019. We were supposed to get married in October 2020, but had to postpone until October 2021. Though Kayla was our "day-of" coordinator, she was so much more than that! She was there every step of the way to answer ALL the questions we had (from how much to tip our other vendors, how we should structure our timeline, and so much more). Plus, she was integral in working with our other vendors when we had to push our wedding date back a full year. She handled all vendor communication and truly made it as simple as possible. I heard so many horror stories of brides losing their vendors or losing tons of money when postponing... I had none of that, and it's all because of Kayla. She took everything off my plate and I don't know what we would have done without her. Leading up to our wedding, she made us feel confident in all of our decisions and assured us she had everything under control. During our rehearsal, our friends and family all commented on how professional and "in charge" Kayla was. We all felt confident in how the actual ceremony would go. On the day of the wedding, Kayla was right by my side, making sure I had everything I needed while somehow also handling all of the set-up with the other vendors. Everyone always says SOMETHING will go wrong on your wedding day... if it did, I had no clue because Kayla had it all handled :) She made sure our day went exactly how we wanted it to. Ex. when we were totally over taking our bride and groom portraits, she stepped in and got us back to where we wanted to be... the happy hour ;). In our opinion, a wedding coordinator is one of the most important vendors to hire for your wedding. Looking back, I truly believe our wedding would not have gone as smoothly if we didn't have Kayla in our corner. If you're hesitating on hiring a coordinator, I can promise you you'll regret it if you don't! And look no further than Kayla. She is incredible and the best there is!

+ 11

photos

Alexys

Married on 10/23/2021

If you're thinking about it, just do it!

I was very hesitant to hire a coordinator at first because I feel like when you go in to planning a wedding you're trying to save money wherever is possible. If you're thinking about it, just do it! It was almost like Kayla was reading my mind at times. If I forgot a minor detail, she already had it covered. If I was worried about something going wrong, she had already thought about plan B-Z. From the first meeting down to the last moment of the wedding night, she made sure every single moment and detail was exactly how I envisioned our day. She offered advice when needed but never overstepped. Kayla went above and beyond for our package and I will never regret hiring her for our wedding. It was the best day ever!

+ 8

photos

Cristina M.

Married on 06/26/2021

An Amazing Decision

Kayla was my "day of" wedding planner for my beautiful wedding last June. I say "day of" because she truly did so much more. Not only was she there for me to keep me on track months before with little check ins but she took over full contact with my chosen vendors prior to my big day, a huge stress off my plate. Kayla really made my vision to come to life and worked so hard to make sure everything was perfect. The second we got back from walking down the aisle I had my signature cocktail in hand and a private plate of our passed apps for me and my husband to share privately. She ensured I was taken care of the entire night long, ensuring I ate and drank and didn't have to worry about the behind the scene things that are so easy to be caught up in. I would hire Kayla and Dragonfly events 100x over. Thank you so much Kayla!!

Danielle A.

Married on 06/19/2021

Best Decision We Made!

Kayla was the absolute best! From our first call, I knew she was the perfect person for the job. Your wedding day is the biggest day of your life and there are ~3 people who will be by your side almost every moment of it - significant other, photographer and wedding coordinator. So it's important that you pick people you love to be around. Kayla is easy to talk to, funny, caring, patient and amazingly organized. As we were planning our wedding, Kayla and I would have regular calls to ensure everything was getting done and nothing was being missed - there are so many details to think about and she knew exactly what was needed. Also, she was so quick to respond via text to any question that came up. About 2 months out from our wedding date, my make up artist/hairstylist dropped out. I was in full panic as vendors were very booked up & we were so close to the wedding day. I called Kayla and by the end of the day, she had found an amazing replacement and the contract was in my inbox. There was even a time we had to miss a meeting with the venue and she handled it for us. Not only can Kayla act quickly & efficiently when problems occur, but she was also an emotional support. She spent time on the phone with me week of the wedding, listening as I rambled off worries and ensuring me everything was covered. And it was! Our wedding day was spent in the moment, enjoying time with all our loved ones while Kayla handled everything behind the scenes & kept us on track. The whole day goes by so fast and there is so much going on, but she made sure that my new husband and I got some time alone to enjoy a cocktail and hors d'oeuvres. A "must" for planning a wedding is a wedding planner/coordinator and I can't recommend Kayla enough!

+ 2

photos

Haley S.

Married on 06/26/2020

10/10 wedding planning experience!

Kayla went above and beyond to make sure that we had the perfect wedding day. COVID caused us to reschedule our wedding date twice and Kayla demonstrated extreme flexibility and calmness while she helped us navigate the rescheduling process. Each phone call and check-in we had with her illustrated her knowledge and expertise in wedding planning. Her communication was always clear and timely. On our wedding day, Kayla made sure that everyone knew where they were supposed to be and insured that each part of the day was executed according to our plan. She made sure our wedding day was stress-free and fun! I highly recommend Kayla for any wedding or event planning!