Reviews
4.9 out of 5 rating
Quality of service

4.9 out of 5 rating

Average response time

4.9 out of 5 rating

Professionalism

4.9 out of 5 rating

Value

5 out of 5 rating

Flexibility

5 out of 5 rating
99%
Recommended by couples
73 User photos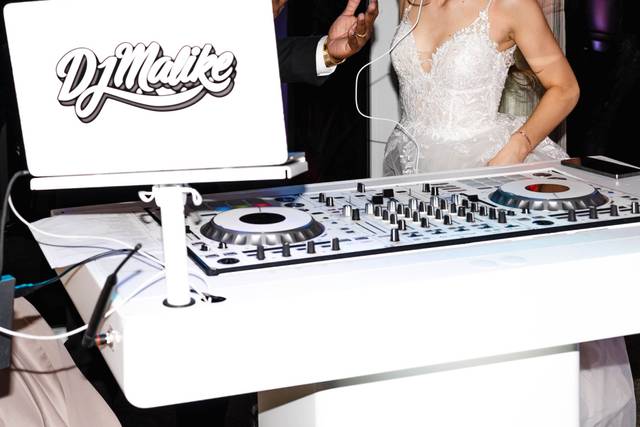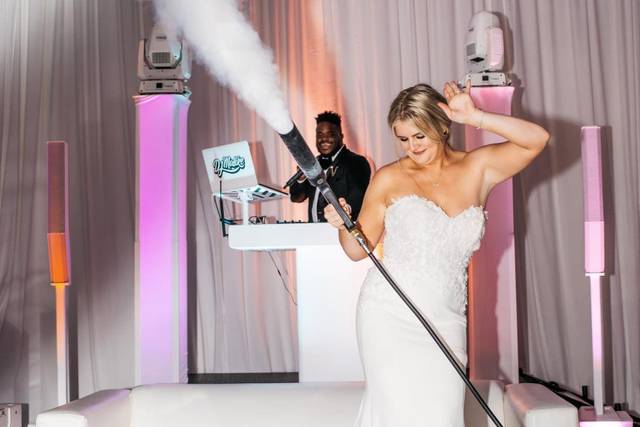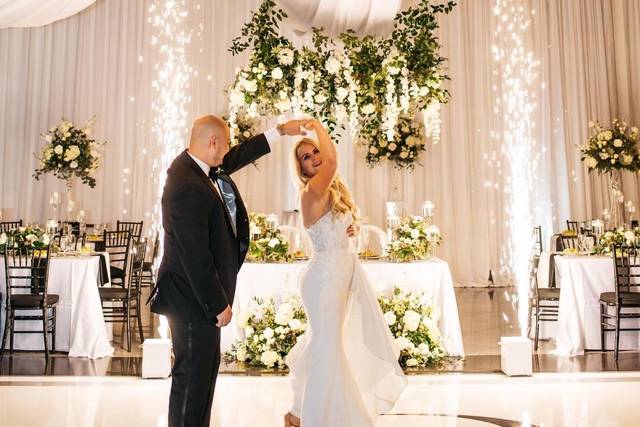 + 69

photos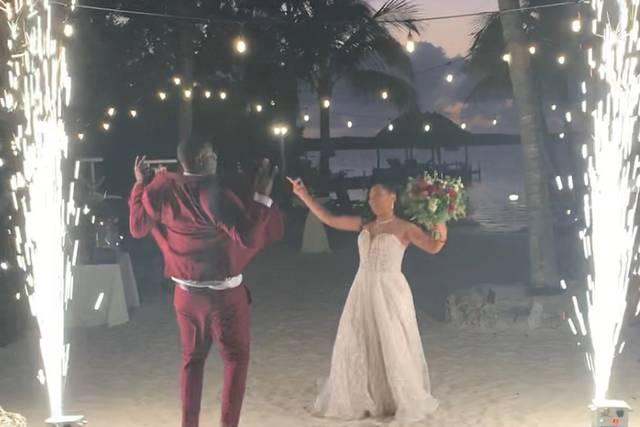 Courtney L.

Married on 04/22/2023

Life of the party!

Dj Malik is the man! We had a destination wedding and wanted to be sure that all of our guests really had a fun time at our wedding. Dj Malik and his band literally had our guests dancing before the salads came out and the fun didn't stop until the event was over! We had Malik along with his sax and drummer, who all really made our event a special and memorable one. The following day everyone asked us two questions: where we were honeymooning and how did we find such an amazing dj?! Thanks again dj Malik for being our hypeman!

Rachel L.

Married on 06/25/2022

Imagine all your Dreams coming True at Once

DJ Malike starts with the outfit. I have never met a DJ that matched the bridal party!! I have never met a DJ that has people sweating so bad they need to take a breather, put their hair up and have sore legs for days!!! Malike, I can honestly say is the best DJ I have ever heard. I only wish he lived near me because I would crash all his weddings. No one, I mean no one did not enjoy and love him.
The set up with tight, clean, the sound was clear and yet not too loud. It was everything.
The photo booth, lights and fog … all added to the most amazing night.
I danced the whole time and so did my husband ( who doesn't dance).
Make the right choice and go with Malike!

Chelsey F.

Married on 06/10/2022

If you don't have him, you're missing out!

DJ Malike kept the party going all night long! Everyone loved him and the music he played. Loved the app that I could send to guests for them to request their own songs!

Are you interested?

Send a message

Jennifer W.

Married on 06/02/2022

Best DJ Hands Down

Malike and Curate Entertainment were INCREDIBlE to work with. He was so easy to work with - from beginning to end. And can we talk about the reception?? Our guests have told us non stop that he was the best DJ they have ever seen. And we could not agree more. He made our day that much better and it wouldn't had been the same without him. We cannot recommend him enough!

Mariel E.

Married on 04/24/2022

Best DJ Ever

We had Malike as the DJ for our wedding recently and we had a great time! He knows how to get people to the dance floor and have a great time! The guests enjoyed the selection of music played and could not stop raving about how great everything was. I highly recommend curate entertainment for those who are wanting a great overall experience on their special day!

Crystal G.

Married on 03/31/2022

Above and Beyond

DJ Malike is the only person I wanted DJing our weeding. Curate entertainment is so much more than just entertainment, they become apart of the party. You feel like you've known them for years.

They went above and beyond our expectations.

Hannah M.

Married on 03/20/2022

10/10 recommend!!

Malike was amazing throughout the entire planning process. We trusted him and he definitely brought the dance party!! Everyone, of all ages, we're on the dance floor and having fun!

Andrew C.

Married on 03/13/2022

Timely, Organized, Professional, Fun

Malike is already well-known for being the best in town, but you know it's true when your own 62 year old mother who you've never seen dance a day in your life comes to you and says "This is the best DJ I've ever heard!" My new wife's 94 year old grandmother wound up on the dance floor. Malike is the right choice, at any price, for the best wedding DJ money can buy.

Cinthia C.

Married on 03/11/2022

Hire Malike! You will not regret it!!

I came across Malike via IG. My husband and I currently live in Chicago, but we decided to get married in Naples, FL. I did intensive research on a DJ as to us having someone play the right music at the right time was very important to us. The day we picked out venue, I made a comment about Curate Entertainment and the catering coordinator raved about Malike!! At that moment, I knew I was in the right path. I had a brief conversation with Malike before signing a contract and felt very comfortable hiring him for our wedding. A few months after, I met with our florist who asked me who our DJ was going to be. I mentioned Malike's name and received another raving review. It goes to show that Malike is very well loved and respected in the Naples area!! The night of our wedding, we had some issues regarding a noise ordinance with our venue.. Malike immediately notified us of the issue. Even though we were dealing with that, Malike still had us dancing until the party was over. Everyone had great things to say about Malike. Thank you so much for everything Malike. Having you there, made our wedding unforgettable!!!

Laura

Married on 02/25/2022

Dj malike was the boom

Thank you so much for the best party ever!! We had very high expectations when it came to our DJ because we wanted someone that would get the party going all night and Malike did just that. Everyone had the best time. He was also a pleasure to work with through the planning process. The app he had is use was so easy to navigate and made it so we could customize our wedding at our pace. I was even more excited to use him when everytime I mentioned we had Malike as our DJ people got excited. Thank you again for making our party so much more than we could of dreamed of.

Shaquila

Married on 02/22/2022

Amazing Experience!!

Words can't even describe how pleased we are with our experience with Malike and Curate entertainment! From the first consultation call all the way to our big day Malike was super professional and so cool! He made sure he was attentive to what we wanted and the music vibes we imagined for our wedding. The day of the wedding Malike did such and awesome job DJing we received so many compliments from our guest about him. His attire, the set up, the music selection, cold sparks, and professionalism was all top tier! He also was able to accommodate all of our special request as well. I 100/100 recommend if you're having a wedding in Florida to book with Curate Entertainment! We reached out to quite a few other DJ's while planning our destination wedding and we are soooo pleased with our choice!

Mark N.

Married on 01/30/2022

Amazing experience

Malike is the best in the business. He made the process so easy. He made my wedding so fun, song selection was on point and crowd interaction as well. I would recommend him to anybody looking for an amazing Dj!

Jennifer M.

Married on 01/30/2022

Simply the best!

Everyone (guests and venue staff) could not stop raving about how fantastic Malike was. We are so glad he got to be a part of our special day. He definitely kept the party alive until the end of the night and had the freshest remix's. Thank you again Malike - it wouldn't have been the same without you!

Alexander A.

Married on 01/29/2022

Last night a DJ saved my life

It's hard to find a place to start, but the short answer is yes.

Yes to every atom that makes up Malike. Yes to Malike's energy. Yes to Malike's taste. His style. His run of show. His clothing. His DJ booth. Yea to his organization. Yes to Malike being available ANYWHERE in Florida. And a big big big yes to his music.

We hit it off with Malike immediately on our first call. Trust me (and I know you don't know me whoever is reading this), but I know you will too. Malike is your friend you never ask if you can get the aux cord. He's got you, got your friends, and has your parents friends you didn't even really want at the wedding. Everyone's gonna have so much fun.

Sold yet? Cool. But, wait there's more…

So, you've decided on Malike. Perfect. He's gonna have you sweating through your tux, and everyone screaming every word of Ultralight Beams, but that's just the beginning. If you want the full Curate Entertainment experience, which I (again a stranger you don't know, but you should trust cause I'm writing this review that's taken me a few months to collate in my brain cause I have so much regard for Malike) recommend, you will also upgrade to the fusion band. Now you've got Malike, a saxophonist, a drummer, and keyboards, all making the perfect combination of live music mixed with your favorite tracks. In hindsight we should have had Malike play Mask Off, cause I know a live flute would have magically appeared.

I'm rambling, but you get the picture here right? I'll hype Malike and his company forever. Star Wars isn't Star Wars without John Williams scoring it. And the Kaplan wedding isn't the Kaplan wedding without Malike.

Thank you Malike for everything 👏🫡🙌🏼

Edward N.

Married on 01/22/2022

DJ malike went above and beyond everything we ever expected out of a DJ.

If you need the best DJ in swfl to hire DJ malike is your guy. He went above and beyond on all aspects of being a DJ and entertaining the crowd at our wedding.

Meghan H.

Married on 12/17/2021

An absolute vibe!

DJ MALIKE KILLED IT!!!! He kept the party going late into the night & was our hype man all night long! He & his team know how to throw a top-notch party. The music was an absolute vibe. The wedding guests can't stop talking about the night a month later! Highly, HIGHLY recommend DJ Malike & his crew for ANY event!

Devon B.

Married on 11/12/2021

Fall Wedding 11/12/21

Curate Entertainment brought so much to our wedding. We were worried about our guests not getting on the dance floor and by the end of the night, DJ Malike had a hard time getting them off the dance floor. He was incredible and made our wedding day magical through music. The ceremony, cocktail hour, and reception went about as perfect as perfect gets thanks to DJ Malike. We highly recommend Curate Entertainment for your wedding!

Michael C.

Married on 11/11/2021

Hands down the BEST!!

What can we say about DJ Malike!! The guys is awesome!! He made our wedding unforgettable! Seriously, its all our friends and family can talk about almost a month later. Every time they say the DJ was amazing! DJ Malike is kept everyone engaged with his MCing and brought the energy with the music. Everyone danced non-stop.

A special shout out to his hora-loca package. My wife is Colombian and hora-loca was a must have. I have to say it was (expletive) AWESOME! Malike brought in dancers, a drummer, a guy on stilts and bumped the energy to the max!

Malike THANK YOU!! You made the day unforgettable and we cannot thank you enough!

If you are looking for a wedding DJ don't think twice! Call Malike!!

Jennifer S.

Married on 11/07/2021

Best dj ever

Malike is absolutely top notch!! I couldn't have asked for a better entertainment set up! He knew how to bring the party! He truly made my day so special and kept us on track. He wasn't just a stand still behind the booth. He made sure to interact with every person and make my night more than perfect! I'm so grateful for Curate!! 1000000/10 RECOMMEND!

Lauren S.

Married on 11/05/2021

Malike is the best

Malike is amazing! The entire room was in the dance floor the majority of the night. So many guests told me he was the best DJ they've ever seen. He is incredibly professional and knows how to get the crowd going. I would recommend Malike to everybody and anybody!

Hilary A.

Married on 10/29/2021

Could have danced all night!!!

DJ Malike did the most amazing job Dj-ing our wedding!! Not only was he just a great guy but he did the perfect job with the exact mix of music we wanted! He was so great at bringing the crowd together. People were begging him to stay even after he had to stop (due to event curfew)! Would highly recommend him for any event needing music!

Sloane D.

Married on 09/04/2021

The BEST DJ ever!!

I don't even know where to start, after our first consult with Malike we knew it was meant to be. We had a vision and he implemented it perfectly. I can't recommend them enough, they put on the BEST party!

Dominique M.

Married on 08/29/2021

Incredible and Unforgettable!

DJ Malike & Curate were absolutely incredible. DJ Malike's energy is unmatched, he kept all of our guests on the dance floor from start to finish. They did not want to leave! We had a diverse group - multigenerational, and multiethnic and he was able to keep them all engaged the whole night. He and his company provide an experience like no other. I highly recommend Curate Entertainment for any of your event needs - they have it all!

Claire M.

Married on 08/28/2021

The best DJ we could have asked for

Malik was the definition of awesome. We got married in Marco Island at the end of August, and Malik was our DJ. He was so kind from the moment we met him, and he was definitely our hype guy. He brought the energy the whole time, and all the guys he worked with were just as nice. It literally started pouring rain, hours before our wedding, and Malik and his team were running around out there, completely accommodating without reservation or complaint. In fact, they were more than happy and willing. They were a big part of making our day feel so special, and we would recommend this team to anyone for every occasion.

Also, they sent us a care package of all the necessities for a wedding day, which made us even more excited. He was organized, his app was easy to use, and the music was great.
12/10 stars.

Alyssa M.

Married on 08/14/2021

Amazing!!!

Like most girls I had been dreaming of my wedding day since I was a little girl. I had high hopes and expectations of what the day would look like. I carefully selected every single detail. As I was searching for a DJ in the Naples area, I came across DJ Malike's Instagram and after watching several videos from weddings he had previously done I knew he was the one. He made our wedding a PARTYYY!!! We had so many friends and family members tell us and continue to tell us that our wedding was the most fun they had ever been to and I attribute a large part of that to DJ Malike! He had EVERYONE on the dance floor, from ages 3 to 70s! He transitioned everything so smoothly and did an excellent job of feeling out the crowd, even played the Gator fight song as I and lots of guests are alumni. I can't say enough great things about him! My mom told him he's hired for whenever my sister gets married and all my single friends are keeping his contact because he's just that good! The DJ truly does have the most influence of how your wedding runs and if you hire DJ Malike, you certainly won't regret it!!!
Are you interested?
Send a message