69 Reviews
Recommended by 99% of couples
Quality of service

5 out of 5 rating

Average response time

4.9 out of 5 rating

Professionalism

4.9 out of 5 rating

Value

4.9 out of 5 rating

Flexibility

4.9 out of 5 rating
2 User photos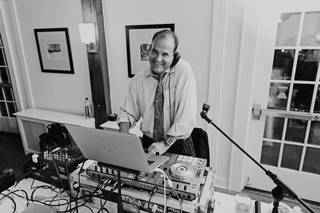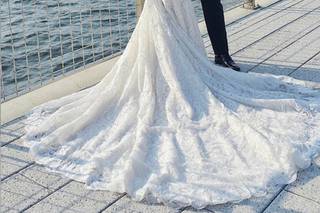 Jena J.

Married on 10/22/2022

10/10 - amazing time!

Johnny is a seasoned DJ who has been playing all over the world for all types of events. He DJ'd with my Uncle back in NYC in the 90s and was also the DJ at my uncle's wedding and my Uncle has the best taste in music out of anyone I know. I knew Johnny was the guy for the job. He listened to every single suggestion (I literally provided a song list) and he filled in the blanks. He said he would be involved as much or as little as I wanted and was there to provide advice from everything he's seen/done. He didn't over MC anything at all, which was something we discussed together prior to the wedding & he didn't let the party stop. He kept the music going throughout apps and dinner which was also what I wanted - everyone could not stop dancing. I've never been to a wedding where the dance floor was FULL...FULL!!!!! the ENTIRE. NIGHT. It was my dream come true. Johnny absolutely CRUSHED IT!!! He is so fun to work with. I had a disco 70s vibe going at the wedding and omg it was BEYOND a blast with the help of Johnny. If you want to have the time of your life, JOHNNY IS YOUR GUY!

Mina N.

Married on 05/15/2022

Our Wedding

We had a lot of trouble finding a DJ when we were planning our wedding but when we Face Timed DJ Johnny, we knew he was the one! He has a great personality, very supportive, creative and likeable. We had a Greek/Persian wedding and Johnny knew how to make the crowd laugh, get up and dance and keep dancing! We were very impressed that he has so much experience with cultural weddings. He's very organized, really easy to work with and will not steer you wrong. He made our day so special and enjoyable!! He's THE MAN!

Sheila G.

Married on 05/11/2022

DJ Johnny Stuart is a legend

DJ Johnny was the LIFE of the party - our friends are still talking about it! He was so supportive and helpful of the vision we had for our day and I couldn't have imagined it going better. We are a more lowkey couple and he helped us feel comfortable and drew attention to us at the right times.

Are you interested?

Send a message

Elizabeth

Married on 11/13/2021

Johnny is the BEST!!!

Wow wow wow - you literally cannot have a better DJ thank Johnny! He read the crowd so we'll at our wedding party in Bronxville, NY, changing the music up when the older crowd was dancing vs more younger crowd. He's so professional, polite, kind, and fun! He was incredibly prepared and organized, arriving hours and hours in advance to set up. Love all his music and he even stayed late when the crowd wanted more! A++++ thank you Johnny!!!!

Joanelle L.

Married on 07/26/2019

Amazing Party, Great Music

Johnny threw an amazing party at our wedding in July. He was on top of planning and preparation from day one and it made for an amazing event. He captured my husband's and my vibe perfectly and the guests were raving about him all night. We would definitely invite him back for another event in the future.

Lauren

Married on 01/14/2018

AMAZING! DJ Jonny did my January 2018 wedding. It was an Orthodox Jewish wedding and he has all the latest Hebrew/Israeli music for the Hora. He is reliable and accomadating. He can read the crowd and play accordingly. Highly recommend and will use him again for any future celebrations!

Kristina

Married on 01/13/2018

Amazing! Took the time to listen to everything you said. Very reliable. Had a great time at my wedding. Thank you for making my day so special.

Irene

Married on 07/08/2017

We were very pleased with D.J. Johnny Stuart. He's a very nice guy, easy to communicate with, and organized (he and the marrying couple outlined a detailed schedule for the evening). I, (MOB), called him a couple of weeks before the wedding and was very clear about our not wanting the music to be so loud that our guests would suffer hearing loss by the end of the evening (which is too often the case). He understood exactly what I was saying and assured me he would not blast the music. He didn't. The adults were happy; the younger people were happy. It all worked out very well. He coordinated with an Armenian band that was playing that evening as well and they alternated seamlessly. A couple of days after the wedding, he let us know that we had overpaid him and he was quick to return the money. I recommend D.J. Johnny Stuart without hesitation. You will not be disappointed!

Julia

Married on 07/02/2017

We had a great experience working with Johnny! My husband is a musician and had a lot of opinions on our music - he gave Johnny a list of probably 50 songs he wanted worked into the night, and Johnny was able to play almost all of them and mixed them in a super fun way that kept the party going. Johnny also gave us a lot of ideas about what might work for the music, and helped us think through the flow of the night. Night of, he also went above and beyond, last minute finding a super-long cable to help my sister in law with her toast - she wanted to play songs off her phone, which we didn't know in advance, and Johnny came through to make it happen. Highly recommend!

Maria

Married on 06/03/2017

DJ Johnny Stuart is the best DJ ever! He DJ'ed both mine and my sister's wedding and he was amazing. Got the party going immediately and was absolutely wonderful to work with. He really followed through with all of my requests and was really helpful with suggestions when I needed them. Had the wedding our dreams thanks to Johnny!!

Elena

Married on 08/20/2016

We could not have been happier with DJ Johnny. He kept or wedding guests engaged all night without overdoing it on the mic. We have an amazing high-energy dance party with the dance floor packed the entire night. He also did an amazing job of mixing music from our two cultures (Portuguese and Indian)- ultimate fusion. I love a good party and he did not disappoint. Highly recommend is an understatement.

Puja

Married on 07/02/2016

DJ Johnny is the best DJ around and so much fun to work with! He is always available and has the best ideas. It is no surprise he is so popular and well received!

Awesome!!! It was a great experience from the time we met Johnny several months before the wedding all the until our wedding night! He absolutely nailed the entire thing! He kept everyone on the dance floor the entire night and NO ONE wanted to leave! We wish we could have extended our wedding a few more hours!! Do yourselves a favor and book his A.S.A.P.! Thanks Johnny for making our night amazing!

Tyler

Married on 11/14/2015

From start to finish, Johnny was an absolute pleasure to work with! Out of all the DJ's we interviewed, he was one of the only ones who actually listened, and was always quick to respond via phone or email.

We sat down with him to give him a list of (1) songs we love and (2) songs we absolutely hate, and from that he crafted outrageously good dance sets. He also worked with us to build a timeline of the night so he knew when to step in and emcee, when to keep the mood low-key, and when to pump it up and absolutely blow the roof off of the place!

I would recommend him again in a heartbeat, especially to any couples looking to fill the dance-floor and keep the party going all night long!

DJ Johnny is the ultimate professional - he has years of experience and clearly loves being a DJ. This really makes all of the difference at an event as important as your wedding.
For my husband and I - music was very important to our wedding. We wanted to have a fun party and knew music would either help make that happen or ruin it. From the first time I talked to Johnny on the phone to our in person meeting, Johnny was clearly interested in understanding "our vision" for our wedding vs. just having one style that he pushes on everyone. I was confident he genuinely wanted to create the perfect night for us and listened to what that meant for us. We had some concerns as our guests were coming from a wide variety of places and had a wide variety of musical tastes, but we felt that DJ Johnny would be up to the task.
Leading up to the even Johnny was available to chat whenever we needed to chat and helped us get organized with our "must plays" and "never play" songs. We certainly had a lot of input in our music, but when we were stuck, like on our ceremony music, Johnny was there with the perfect suggestions. By my wedding day, music was one thing I just wasn't worried about.
Our actual wedding day went even better than I could have imagined. Ceremony music was flawless and even our cocktail hour music was great. But the reception was where Johnny really shined. Sure, we'd gone over a bunch of songs we thought would work, but Johnny really read the crowd and adapted to maximize the fun and keep the most people on the dance floor for the longest amount of time (which was our priority). Not to mention, the entire evening Johnny looked like he was having as much fun as our guests! I think this is really what makes him a great DJ - he really wants your wedding to be everything you ever dreamed of and genuinely works his hardest to make that happen for you

DJ Johnny was absolutely amazing at our wedding this past weekend in the Hamptons. He understood what we wanted and expected from our first meeting. He was easy to work with in order to orchestrate the music for the atmosphere we wanted to create. He is super passionate about what he does, and that shows through in his work. He played music during cocktail hour, dinner, and then dancing. Each part had music that was different from each other but fit the mood perfectly. During dancing, Johnny kept everyone on their feet the entire time. I have never seen this at a wedding- people didn't want the night to end. Since the wedding, we have heard from many people it was the most fun wedding they had ever been to, and I think that is largely due to the music. I would highly recommend him and can't wait to throw another party so we can work together again!

Yanan

Married on 09/21/2014

We were so lucky that we found Johnny as our wedding DJ at Hyatt. It was a cultural and western combined wedding and my families and in-laws came all the way from China to attend. We all had such a great time on the wedding night. Johnny is such a pleasure to work with and he is very responsive, professional and corporative through our entire music list preparation and the wedding. He did both ceremony and reception part and all my families and friends joined for dancing and it was really incredible! Highly recommend to all of you guys who are looking for a great DJ. Both my husband and I want to say thank you so much to Johnny for such a wonderful wedding! THANK YOU!

Maryvicd@Gmail.com

Married on 09/19/2014

Highly recommend him!!! He was an absolute hit and everyone loved the music and our dance floor was packed all night long. He is organized, experienced and flexible. I would hire him again in a heart beat.

Guy

Married on 09/13/2014

Johnny Stuart is hands down, amazing. From our first contact to the actual event, my fiance (now wife!) and I had absolute trust in our wedding DJ. He was incredibly responsive, answered any question we had and, of course most importantly, delivered in spades on the day of the event.

DJ Johnny delivered us a top-notch, fun, incredible party. He incorporated our desired playlist with ease and professionalism and also acted as a de facto MC when needed. Johnny Stuart is a master at his business and my wife and I have no hesitation recommending him for whatever and whenever a party needs to happen.

Johnny was so easy to work with - no BS no put-offs - he displayed a singular desire to deliver to us the experience we wanted. We had the time of our lives and DJ Johnny was a huge part of that.

In short, he knows his stuff, knows how to get folks on their feet, and will never, ever disappoint. If our experience is any benchmark, one would be foolish not to hire him for any event.

Best -
Guy & Marissa Rader - Astoria, NY

Kate

Married on 06/07/2014

I have the best things to say about Johnny. He was the utmost professional from our first meeting. He is very diligent and timely - he kept me on track with all the needed paperwork and itinerary. We had traditional dancers with announcements where timing was crucial for guests' surprises and he adhered to everything to the microsecond! Amazing - he promised he would b/c of his experience in fashion and he DELIVERED!!!!! The guests loved him too - so many compliments! He also complied completely with my playlist and do-not-play list and made sure he understood everything in advance!

Kenneth

Married on 05/23/2014

We got married in NYC in may, but organised the whole thing from Ecuador, South America. He recommended places where we could have our wedding, along with a lot of tips four our big night. It was a very singular wedding, since guests flew in from all around the world, making it a very diverse and multicultural event. The place he personally helped us pick turned out to be amazing, the food was great, but the music was the central entertainment. Everybody felt connected to the music, and Johnny created an energetic environment full of dance and laughter. We gave him a list of the music we wanted, and he mixed it to perfection. We absolutely recommend him for anyone looking for the greatest wedding DJ!

Gary

Married on 05/04/2014

DJ Johnny was very helpful and responsive during the preparations leading up to our wedding in Jersey City, NJ in May 2014. He has a vast knowledge of song styles and can match what you want your overall theme to be perfectly with his choice of songs. He also seamlessly weaved in the specific songs we wanted to include in our reception and ceremony. Johnny was expert in coordinating our live singer with her needs of music tracks and sound. Johnny had the perfect mix of upbeat and slow songs and knew exactly how and when to play them to add to the overall success of our day. Johnny has done several large events for us in the past few years from 60- 200 people and has always been professional and amazingly helpful and fun! We are a gay couple and it was very important for us to have a DJ that would be excited about working with us to create a special day. DJ Johnny came thru in every way possible and we would highly recommend him and his services to any couple looking to have a great experience. There is only one DJ and his name is....Johnny Stuart!

Johnny did an awesome job at our wedding in September in Montauk!!

First, during our preparation period, Johnny checked in with us regularly to discuss the day and agenda. Because we had so much stuff going on, we were staying behind big time!! Thanks to Johnny for staying on top of it. We are supper appreciative!

In addition, he was able to grasp exactly what we were looking for. We wanted a chill and not too traditional flow of the enter wedding. He gave us lots of awesome suggestions!

On the day, he was super on time. Played exactly what we were looking for. Our guests especially loved his deep voice :) We had an awesome day Johnny thanks so much!!

Ashley

Married on 09/01/2013

DJ Johnny kept the party going all night!!

He was easy to work with, super flexible when we were scheduling meetings, had as many prep conversations with us as we needed, put together a detailed timeline with every song we wanted to play for all of the key moments, and did a great job with music at the cocktail hour, throughout dinner, and then had people on the dance floor until 2am!! Even our parents and older relatives were dancing.

DJ Johnny is well worth his fee and THEN SOME! Don't waste your money on a huge band when all you need is one amazing DJ!

Michelle

Married on 08/24/2013

My husband and I could not be happier that we found DJ Johnny! Johnny was the DJ at our wedding last weekend, and I can honestly say that everyone had the time of their lives! The dance floor was packed from start to finish, and Johnny put together an amazing play list.

Johnny was so much fun to work with from start to finish - he has a great energy, and he was also so responsive to all of my questions and requests. He worked his best to make sure that we were 100% happy with his services, and the wedding was a big hit, in large part thanks to him!

If you want a great party where guests will dance all night, Johnny is definitely the way to go!!
Are you interested?
Send a message