21 Reviews
Recommended by 100% of couples
Quality of service

5 out of 5 rating

Average response time

5 out of 5 rating

Professionalism

5 out of 5 rating

Value

5 out of 5 rating

Flexibility

5 out of 5 rating
Awards
16 User photos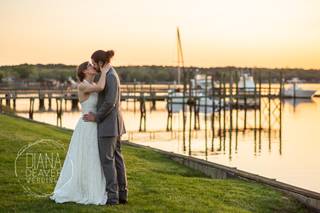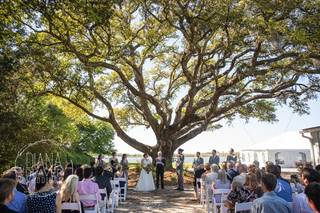 + 12

photos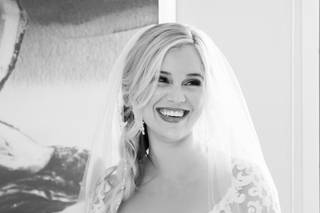 Aubrey D.

Married on 04/10/2022

Phenomenal wedding photography!

Diana and her second shooter Sally were an absolutely phenomenal photography team! We especially appreciated their ability to make everybody feel completely at ease while they were taking pictures, no matter the context. They blended in with our guests and were able to get some really stunning shots that perfectly captured the emotion we were all feeling. When we met up with our families and friends the day after our wedding, they could not stop talking about how amazing the photography team was! And oh my gosh, the pictures!!! Diana has a keen eye for the best angles and framing, and does a beautiful job with the photo editing as well. And she returned our photos to us within two weeks of our wedding, which was amazing because we couldn't wait to see them! Looking through the photos, the love and joy of our wedding came rushing back and it felt like we were there again. We cannot recommend Diana Deaver wedding photography highly enough!

Mikaela A.

Married on 08/13/2021

Joyful Experience

We cannot say enough good things about Diana! Her flexibility and positivity, as we had to postpone a couple of times, helped us tremendously. She and Nick made everyone feel special on the actual day and all of the photographs are amazing! We are so grateful for her experience and her passion for bringing out the beauty in people shines through each photo. She is very talented and we HIGHLY RECOMMEND her to anyone who wishes to have incredible lasting memories of their day!

Sean C.

Married on 05/29/2021

Great photos and a great experience!

We booked Diana for our wedding and engagement session. Diana was great to work with -- very flexible and made both of us feel at ease getting our picture taken, which was not an easy task! On the wedding day, Diana and Nick were everywhere, getting all the pictures we wanted, without being in the way. They captured all the moments and details we wanted and the pictures turned out perfectly. We can't say enough great things about the experience or the photos!

Are you interested?

Send a message

Carly P.

Married on 12/28/2019

Diana and Nick are amazing!!!!!

I wish I could give Diana a million stars because I would!!! Her and Nick were so great to work with and captured everything we wanted and beyond!! Our pictures will be cherished forever!!! Not only did we get a website to share our photos with friends and family but we also got them back super quickly. Don't even hesitate about choosing Diana.. just do it because you won't regret it!!!

+ 9

photos

Katy

Married on 10/14/2018

The BEST photographer!

I hired Diana for my wedding on October 14th, 2018. I cannot say enough good things about her and her 2nd photographer, Nick. Diana is an extremely sweet person that really makes you feel comfortable when getting pictures taken. We met briefly before our engagement session and got to know each other, which was a really nice thing for her to do. At the wedding, she was on the ball. My family loved her!! She made the formal photos go by quickly so that she had more time photographing my husband and I, and let me tell you, the pictures were spectacular. I teared up again just looking at them. She did such a good job getting all the little details and capturing everything i wasn't able to see. Your wedding flies by and you don't really get the chance to take everything in, so its really nice to have those pictures as memories. I would recommend her to anyone looking for a photographer. My husband and I can't wait to hire her again!

Lauren

Married on 05/05/2018

Choosing Diana Deaver for our wedding photographer was one of the best decisions we made! Words cannot describe how impressed we were with her and we absolutely love our wedding pictures. Diana was extremely professional and personable throughout the whole experience. She made sure that we got all of the pictures that she asked for, and she went with the flow when plans were changed slightly. She was extremely fun to work with and the groomsmen loved working with her second shooter, Nick. They felt comfortable with him and had fun taking pictures that they wanted before the ceremony! Diana has a way of working with light and emotion that is amazing. We were in awe when we got our pictures back and saw all of the emotions that she captured on our big day. The ceremony pictures blew me away. I was not expecting to see so much emotion in everyone's face, mine, my groom's, the wedding party, parents, and even wedding guests. She really did a great job of painting a complete picture of what the ceremony was like. Every time I look at the pictures I feel like I am reliving the ceremony! We also love the reception pictures. Not only are there fun pictures of people dancing, but she and Nick did a great job of documenting almost everyone who was at the wedding! The pictures of the groom and I are amazing. We love that we were able to take pictures in different settings, and at different times throughout the evening. Diana was able to capture amazing moments between us and had great ideas of what we should do for unique pictures. The joy and love on our faces is clearly evident and these are pictures that we will cherish forever! I want to print them all!!

Karen

Married on 10/16/2016

I cannot say enough good things to capture my adoration for Diana Deaver Photography. I knew I loved her style of photography from her portfolio but to actually work with her was the most fun experience. She made sure to sit down with us over coffee to get to know us so that we would have an organic relationship and the pictures would have a better outcome. She was right. As we walked through Charleston for our engagement session there was no where she wouldn't go to get the perfect shot. This included alley ways, rooftops, climbing over the wall of the battery at low tide for a beach shot… And all along she built our confidence and brought out the best of our relationship. The photos were phenomenal!! When our wedding came, she felt like part of the family and the way she captured our big day was breathtaking. Her use of light and focus allowed for the most romantic pictures that all my friends melt over. They look straight out of a movie!! From the ceremony to the sunset, nothing was missed. I mustn't leave out her partner Mark who was there from the beginning of our journey with Diana. He was a great compliment to her and their friendly competition of who could take the better shot made us feel like rock stars! She was incredibly prompt with our 7 day return on our wedding pictures with the sweetest letter to us. I am going to use her for all the major events in our lives to come, because she is such an amazing person inside and out as well as an incredible photographer. Thank you, Diana, for not only capturing our most favorite memories, but for enjoying the ride with us. You made it an amazing experience.

Cristina

Married on 11/20/2015

We cannot recommend Diana Deaver enough!! She is more than a photographer; she is truly in tune with others, making her talent seem effortless. She made the entire process so simple, from beginning to end. Diana and Mark captured the most beautiful photographs of our recent wedding in November. They captured moments and emotions.

Friends who could not attend the wedding have been in awe, commenting on how the photos actually made them feel like they were there. Some photos capture once in a lifetime moments so well that they have even had many in tears! You want to look back on your wedding day and remember the beauty and awe of every surrounding detail, and she accomplishes this! You can't go wrong!

Diana and Mark were amazing. They were very professional and reliable. They captured such amazing pictures and seemed to be as same as excited as the wedding party. Their energy and artistic ability made for some incredible shots. They went unnoticed during the ceremony and reception, but never failed to be there to take some fantastic pictures.

Anne

Married on 11/14/2015

Diana is an amazing photographer. Diana and her partner Mark did the photography for our daughter's wedding at the Planters Inn. The pictures were so beautiful and they managed to capture every detail perfectly. Diana is so easy to work with, and she made everything run so smoothly. I could not have been more pleased with Diana, and would recommend her to anyone for wedding photography.

Krista

Married on 09/30/2014

Diana and Mark are absolutely amazing at what they do. I literally just saw examples of their work on the internet and knew they had to capture my wedding. Their style and lighting blows me away everytime I see anything new from them. Also I loved the initial meet and greet. I felt so at ease knowing they were goung to be my photographers on my special day. My photos are breath taking and I got them exactly when Diana told me to expect them. Great photographers and people!
-Krista

Anna

Married on 08/31/2014

Diana and Mark were such a joy to work with! We felt at ease with the two right from the beginning at our first meeting, where we sat and talked all about our expectations and plans for the wedding. We met again a few months later and did our engagement shoot, which was SO much fun! The wedding was no different; we both felt incredibly at ease having them there, and the pictures certainly did not disappoint. Both my now-husband and I got a little choked up when we saw the pictures for the first time after the wedding - they captured the pure joy, love and emotion of the day. Many of our friends and family commented on how gorgeous the pictures were from both the engagement shoot and the wedding - these two are both so talented and really have an eye for taking beautiful, timeless pictures that we will treasure for years to come. We would definitely highly recommend them to anyone looking who needs a photographer (and not just for weddings too!).

Lora

Married on 07/19/2014

From the first time I saw Diana's website, I knew I wanted her to be the photographer for my wedding and she exceeded all of my expectations. Diana is very professional yet down to earth and easy to work with. She was always patient and helpful with all of my questions. Most importantly, Diana is fabulous photographer, but her photographs speak for themselves. Together with her wonderful partner, Mark, our wedding day will always be remembered with so many timeless shots.
I know our children and grandchildren will be admiring Diana and Mark's work for generations to come!



Nikki

Married on 10/13/2013

I love Diana!!!! She was amazing! Very nice and professional. She had great ideas for photos and made you feel very comfortable. I send out request from 5 different photographers and she was the only one to respond back with in 24hrs. She helped us plan our wedding time to get the best pictures. She charges by the hour and works with you and your budget to get the best bang for you buck. If I have need a photographer again, she is the only one I would use! Thanks Diana for capturing our memories that we will have forever!!

Katie

Married on 06/14/2013

Diana and Mark were absolutely amazing. We spoke on the phone, exchanged multiple emails and met them for dinner before ever standing in front of the camera. Having the opportunity to get to know them (and giving them a chance to get to know us) helped us feel comfortable and extremely confident that we made the right decision in choosing our wedding photographers. They were great about giving us some direction to help get the best shots, but we really appreciated that they did not try to set up every shot. When we were not taking formal pictures, they stayed back and utilized their long distance lenses, giving us plenty of space to act normally and interact with our guests without feeling harassed by paparazzi. This was particularly appreciated during our ceremony. They even gave us the chance to see some of the shots they had taken- every single one looked amazing. Both Diana and Mark are extremely talented photographers and we can't wait to see the rest of the pictures!

Kayla

Married on 05/25/2013

Diana was the greatest photographer I could have imagined to have at our wedding! You have nothing to worry about when you hire Diana! I would recommend her services to anyone!

Lauren

Married on 11/03/2012

Diana Deaver and Steven Hyatt are a photography team extraordinaire! I actually got married in Greenville, SC and they are from Charleston, SC but that was not a problem at all. We were in constant communication. They were absolutely incredible to work with - completely professional but also very personable. Steven is so laid back and could roll with anything that happens on your day and capture it all! His calm was a nice thing to have around on a stressful wedding day. Diana is so kind and has an enthusiasm that is contagious and will brighten your big day and help keep you at ease. They are both so nice and incredible to deal with, I can't recommend them enough. I gave them a rather long list of specific shots I wanted and they nailed it while staying calm and professional even though they were being rushed. They are truly amazing photographers that get inspiration from the love and beauty on your day and translate that into the most amazing pictures you could imagine. The quality of their photography is unreal and everyone that has seen my wedding pictures has been blown away. They capture the people, the details, the decorations, the surroundings...nothing got past them. And, I promise they will get angles and perspectives that no other photographer will. Some of my favorite pictures they took are ones that I never would've thought of and ones that I had thought of but they made better. When I got to see my pictures on their website and they still had their logo across the bottom, I used those to post on Facebook because I was so proud of them I wanted everyone to know who took those incredible shots. They're a dream team and anyone not booking them is missing out.

Adam

Married on 10/30/2012

I'll keep it short and sweet. Diana and Steve did an AMAZING job. Very well organized and very aware. They caught ALL the little details that are usually overlooked. The wedding was a blur and we were very appreciative that Diana's attention to detail allowed us to see all the little things that we spent so much time and effort planning, not to mention all the special moments they captured. What is also great about Diana and Steve is they were able to capture all the details and moments while blending in and not being obtrusive. They had all the right equipment for any situation and as a result the pictures came out GREAT! Fantastic results. We HIGHLY recommend them!

Kristine

Married on 08/25/2012

Amazing photographers!! Diana and Stephen work so well together and they make it so easy to be comfortable when being photographed. They did my bridal portraits also and they were PERFECT!!!

Amanda

Married on 03/20/2015

Diana was great to work with on one of the most exciting days of my life. She made the picture taking process painless for the whole wedding party and she captured all the fun memories of the reception.

Jennifer

Married on 03/13/2010

Wonderful team of photographers!
Are you interested?
Send a message