Reviews
5.0 out of 5 rating
Quality of service

5 out of 5 rating

Average response time

5 out of 5 rating

Professionalism

5 out of 5 rating

Value

5 out of 5 rating

Flexibility

5 out of 5 rating
100%
Recommended by couples
16 User photos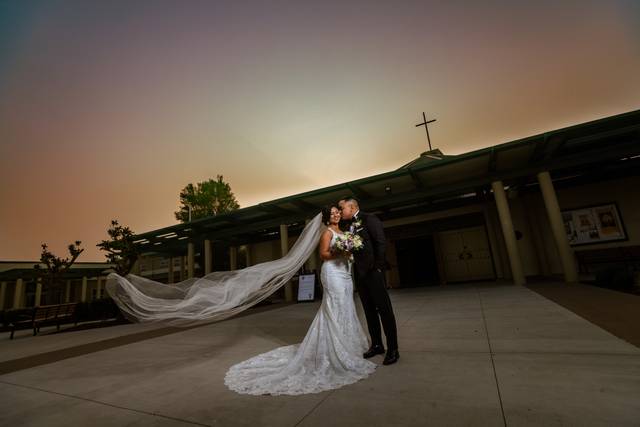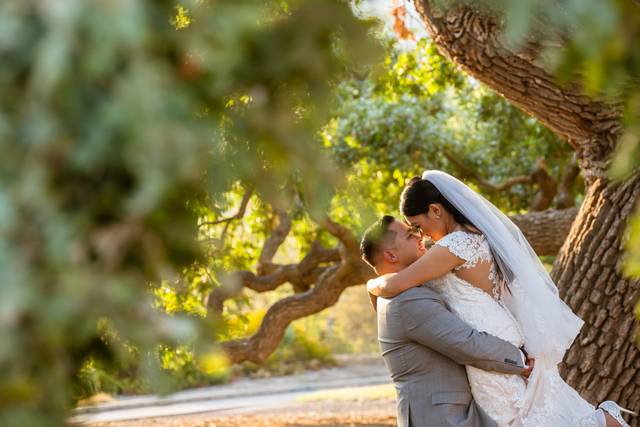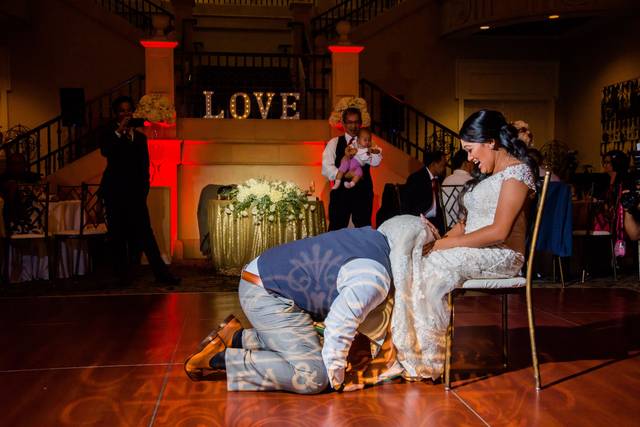 + 12

photos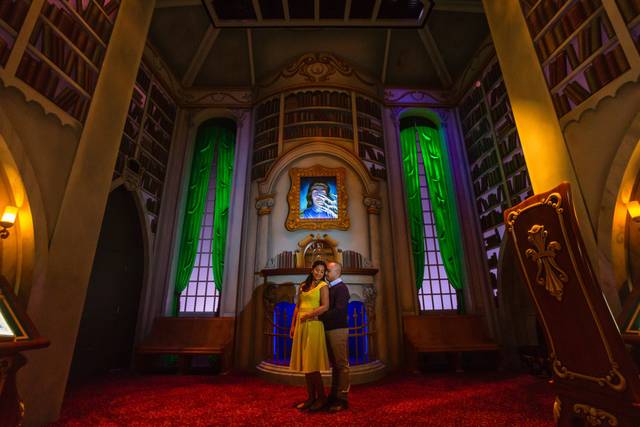 Laurie V.

Married on 03/07/2021

Team Delumpa is THE BEST!

Husband and Wife duo Jeff and Marianne are absolutely THE BEST! They communicated with me well in advance of our wedding and kept in contact with our Day of Coordinator. They arrived on time and were super upbeat and calm- which is SO important when you're getting married! They helped me feel so relaxed- I knew we were in good hands with them.

As for taking the photos- they always looked for the best lighting and took turns shooting. I liked this because that means they each used their artistic eye. When you're hiring photographers for the wedding day- remember that these are photos that you will keep for a lifetime. It's an investment and well worth it!

Walking G.

Married on 06/06/2020

The Washington's Love Delumpa Photography

What can I say about Delumpa Photography! Jeff & Marianne are the best photographers ever!! They're a power couple and I love them dearly. They did an awesome job capturing the most special moments for my husband Josh and I's wedding. They made our day so special. They're not your typical photographers. They actually care about you and your special day. They go over and beyond expectations!! I recommend them to anyone who wants to have the best memories ever on film!

❤️ Janeè & Josh Washington 🙏🏾

Rebecca H.

Married on 06/22/2019

Amazing photographers dedicated to capturing your special day perfectly!

The photographers with Delumpa photography are such amazing people who are so hardworking and committed to not only their final product, but making sure they get every shot that you want on your wedding day. We worked with So and Josh and we enjoyed every minute of it! The final product that we received was nothing short of stunning! I am so happy that we chose Delumpa to capture our special day and I would always recommend them to anyone I know I'm a heart beat. You guys are the best!!

Are you interested?

Send a message

Preston S.

Married on 06/22/2019

Professional and Personal

Delumpa Photography is fantastic

Judy

Married on 11/16/2018

AMAZING Delumpa Photography

My husband and I are so happy that we chose to go with Delumpa Photography as our Engagement and Wedding Photographers! From the beginning, Jeff and Marianne took the time to get to know us and hear the story on how my husband and I met. They were genuinely interested in getting to know us as a couple and it really stood out against the other photographers we had met with. Jeff and Marianne were super easy to work with and made it very comfortable for us to be ourselves during our engagement photo session and during our wedding as well. I must say that all the photos turned out to be amazing and exceeded our expectations. Also, when our wedding photos were completed they scheduled a time to meet with us in the comfort of our home and provided us with a slideshow reveal of photos from our wedding day and presented our USB in a personalized box with one of our photos beautifully printed on it.
Jeff and Marianne were able to capture the essence of us as a couple and we couldn't be happier with their work. Also, they are very professional and personable as well as they make you feel more like family rather than just a client. If we could do it all again, we would choose them over and over! They make an exceptional team and I can't wait to work with them again when our family grows!

Casey E.

Married on 11/08/2018

Highly recommend

All I can say is... AMAZING!! Our photographer was Jeff, and he was super chill and easy going. I loved that we had a phone call before the wedding to talk about what me and (my now) husband wanted and expected for the photos. Jeff really captured the love and fun between my husband and I. Looking back at the photos lets us relive the magic of our day. I couldn't be any happier!!!

Mike Y.

Married on 09/30/2018

So Glad We Found Team Delumpa

An amazing couple who went out of their way to help capture our special day for us. Jeff and Marianne went out of their way to help us with everything from recommended vendors to going through the trouble of going to different locations to take our save the date photos and engagement photos. They truly were a full service team that have a great eye for what they do. Everything came back to us in a timely matter after they shot (1-2 months). Super professional and reliable. And most importantly we are happy to call them friends after the wedding too. Very highly recommended!

Samantha A.

Married on 08/05/2018

The Delumpas are awesome!

We recently got married in August 2018 and had the Delumpas photograph our wedding. We initially chose them over other vendors because we were impressed with their energy and professionalism during our first meeting. Considering that they operate as a couple, we felt comfortable with how they would be able to support us respectively. Additionally, my husband felt more comfortable with their easy going and flexible nature.

Given our backgrounds, we had 2 wedding ceremonies to honor our respective cultures in addition to our engagement session. For each event, the Delumpas were very thorough in asking us what we wanted to make sure was captured in the photos. For example, for the engagement shoot, they had us fill out a questionnaire to generate ideas about the shoot, then scheduled a phone appointment to decide locations and other details that would tell our story. They were creative and able to capture some great moments during our engagement shoot. During our ceremonies, they were able to navigate all of the craziness with the schedule and all of our guests. They were able to do this with a great sense of humor and tact. Throughout each event, the Delumpas were able to make the sessions fun and light.

We received our digital wedding photos in a timely manner which was delivered to us with a slideshow of highlights and a USB with all the photos. They worked diligently with us on completing a finalized album proof and once they ordered and received the album, they personally delivered it to us. We are very happy with the moments captured on our big day(s) and love that we will be able to look back on this special time with the amazing work of the Delumpas.

The Delumpas are very personable and professional. We really enjoyed working with them and would highly recommend them!


Mary

Married on 04/07/2018

Def recommend. Like old friends.

Jeff and Marianne are like old friends that fits right into your lives. They made my husband and I feel comfortable in front of the camera (as much as we can since we dont like being that center of attention). They are caring and pictures came out great.

Christine M.

Married on 01/13/2018

We highly recommend! You will not be disappointed!

Delumpa Photography exceeded everyone's expectations throughout our entire wedding celebrations from the our initial meeting to our engagement session to our actual wedding ceremony and reception. My husband and I felt very blessed to have been referred to Jeff/Marianne and their team! The Delumpa's are very organized, fun and easy to work with. Through interactions with them and their work, you can tell they are very experienced. They cater to what you envision and desire and have templates/surveys to ensure they meet and exceed your expectations. We highly recommend Delumpa Photography!

Racquel

Married on 11/18/2017

We're so glad we went with Delumpa Photography for our engagement & wedding photos. Jeff's eye for detail is truly amazing. He brings a unique style in capturing timeless moments. Jeff and Marianne are fun and easy to work with. Once we got our whole digital album, it was hard to choose our favorite photo to print. Every moment was so preciously photographed and they all look stunning; the perfect balance of lighting, background dynamics, and a little help with posing from the pros! They were so flexible with working with some of our crazy family members after the ceremony. BJ's was our go-to date spot, and Jeff was able to work with a local BJ's restaurant on our behalf, to give us a private space to shoot our engagement photos; and they came out perfect! I couldn't have imagined it any better. I appreciated their efforts so much for everything they did to stop time for us. We will definitely be working with them again in the future.

Monica

Married on 11/04/2017

My husband and I are SO happy that we went with Delumpa Photography for our wedding last November. They were recommended by our videographer, along with a list of other photographers. Their style stuck out to me immediately, and I filled out their contact form, hoping for the best. From day 1, they were super responsive, organized, and professional. They asked to meet us before signing with us to make sure that we were a good match for them as well. They were also very reasonable with their pricing. Additionally, they normally offer an engagement session to get to know the couple. We had already had a family member take engagement photos, but they were more than happy to film our civil ceremony instead, which occurred months before the big day.

Leading up to the wedding, they were very communicative about what they needed from us, which was a relief because it was one less thing for us to think/worry about. At our final meeting before the wedding, they worked with us to create a detailed schedule for the day, which ended up being the baseline for the schedule we made for the rest of the vendors.

And of course I have to talk about the pictures! They came out amazing. They perfectly captured so many elements of our big day, as well as our style as a couple. We were a little worried about not having creative ideas for group shots, but they were able to play off of the energy of our bridal party and came up with some excellent poses. Another thing: I've had several friends and family members get married recently, and I've never heard of another photographer doing a big "reveal" like they did, in the comfort of our home. The slideshow they made us has gotten SO many compliments. There are so many more things we could say, but overall we loved our experience with Delumpa Photography; we'd recommend them to anyone!

Andrea

Married on 09/16/2017

We LOVE Jeff and Marianne! I'm very indecisive and hate too many choices. When we first met Jeff and Marianne we knew they were the right fit to shoot our wedding. From the engagement pictures all the way up to the wedding itself, Jeff and Marianne were fantastic to work with. They made us feel comfortable around the camera and never made us feel forced with our poses. They delivered our pictures and presented it to us at our place. It was so beautiful! We've made lifelong friends and I'm so excited for them to capture the growth of our family!

Tracy

Married on 09/08/2017

We chose Delumpa Photography after seeing them on Instagram from a mutual friend who used them for their wedding. Jeff and Marianne were so accommodating to our wants and needs to capture our special day. They got to really know us and our love story and explain how they typically work which made us feel so comfortable. They were clear and concise on every step of the process and also gave us and our wedding party pointers/recommendations on the photography process. Jeff, Marianne and Jeff (photo assistant) were beyond amazing for our wedding day! We are so happy with our photos and love every shot they took! Thank you Delumpa Photography, you really made our day something to remember! We highly recommend them!

Rhea

Married on 09/07/2017

My husband and I have nothing but positive things to say about Delumpa photography. The most awesome husband and wife team ever! As busy as planning was, one thing we didn't have to worry about was the photography. Jeff was on top of every single text/phone call and email. From the time we first met him, up to the delivery date of our pictures he always kept in contact. After the wedding my bridesmaids/mohs kept telling me how awesome Jeff and Marianne were and how prepared they were throughout the wedding day. Our engagement pics were beautiful and our wedding pics were just WOW!! The angles and the lighting were just perfect! Your wedding day pictures are something you'll look back at and share with your friends and family. You def don't want to regret picking the wrong photographers.. I know we didn't

Jade A.

Married on 07/30/2017

Jeff & Marianne have been nothing but fun and helpful throughout the whole wedding planning process as far as helping us get organized so we are ready for our engagement pictures, to coordinating our family pictures for the big wedding day. They respond quickly via email and text (esp when i'm desperate enough for an answer) - this vendor was the least of my worries out of all my vendors. One of my family's and my most memorable moments was when we were all posed for the family picture, Marianne comes across each and every person fixing our sleeve, positioning us correctly and pulling that hair tie off our wrist! It was a funny yet thoughtful thing for her to do so that everything can come out as perfect as they can be. And our pictures did! Every picture taken reflected the amazing day I remember it to be - down to every detail of our DIY craze to our biggest moments. Their technique is unique, beautiful and captivating. They take their time to make sure their vision and ours is met with each picture they shoot. From the beginning when we first met them, their products were presented professionally and beautifully down to the day we received our own products. We're suckers for the way things are packaged and even that was done perfectly! I can't thank them enough for such fun engagement sessions & capturing our special wedding day. We love you Jeff & Marianne!

+ 2

photos

Taalia

Married on 07/07/2017

They are AMAZING to say the least! They E and my husband feel so comfortable. Jeff and Marianne were a blessing throughout the entire process.

+ 2

photos

Marjorie

Married on 07/01/2017

Where can I start? I'm in love with Delumpa Photography. No really I am. I knew who I wanted to hire as our photography team for our wedding the moment we started wedding planning. I first heard of the Delumpas when I saw engagement and wedding day images from someone else we knew that got married a few years ago. My goodness, I thought their work was unreal. Colors were so vivid, and they really know how to capture the moment and emotions within an image. When we first met with the Delumpas, they were straight to the point on what their goals were and really cared about what we wanted while we worked with them. Very professional, considerate, and fun to work with. My husband and I were nervous during our engagement photoshoot in the City, but they were able to help us feel more comfortable. Fast forward to our wedding day, they were on time with the timeline and captured more than we ever expected. They are on time with deliveries of photos, etc, and they come over to your house to hand deliver precious photographed memories. Delumpa Photography, you deserve all the recognition for your hard work. All Photographers have their own price packages and You are worth every penny! We already know who to hire for our future maternity (when that time comes, hehe) and holiday photoshoots!

Sheila

Married on 04/22/2017

My husband and I are STILL in awe of all our photos! Everyone can't believe how incredible they are. Delumpa Photography was able to capture it all! Some pictures are posed, and some are just candid and captured perfectly. Jeff and Marianne were so easy and fun to work with. They were very patient and gave us helpful tips on how to pose naturally, which made us feel comfortable. They had everything that we were looking for: captivating pictures with vibrant colors, professionalism, and quality work. We are so happy to have chosen Delumpa Photography, they are definitely worth every penny!

Whitney

Married on 12/09/2016

They went above and beyond what was expected as photographers. They weren't just photographers for our weddings but became one of our friends. Their overturn of photos were very quick. The quality of the pictures were beyond expected and I can't over say how thankful we are to find such a great couple. They made us feel comfortable when doing our engagement and wedding photos. They worked with our needs and budget. They're very professional on how they presented themselves and it showed in their work. I love every photo that they took. And we will never regret choosing them. You wouldn't find any other photographers whose philosophy is to treat you like family. And they really did.

You don't want to just find photographers who will just take pictures and forget about you. You want someone who is able to show how much you love someone and isn't just posed.

Thank you Jeff and Marianne ! We love you!

Vivian

Married on 09/10/2016

I can truly and honestly say that Delumpa Photography was worth every penny, have exceeded every expectation I had, and captured my wedding day in a way that I'll always remember. I remember months before my wedding started and I was just starting out looking for wedding photographers, I was beyond stressed out trying to narrow down a photographer. I was looking on yelp, facebook, google, trying out friends' recommendations, and finally resorted to Craigslist (not to say that Craigslist is a bad place to look, but its never the 1st lol). Me and my husband met with so many different photographers that didn't meet our needs. Some were amazing photographers but out of our budget, another was an amazing photographer but with a horrible personality, some were just average photographers but with amazing priced packages that we could really afford and use more money towards other areas of our wedding. We were at the stage in our planning where we were just getting frustrated and thought we would never find the right photographer. However, turns out, Craigslist was where it's at!! I found a spiffy and exciting ad with beautiful pictures. I emailed the Delumpas right away hoping to get a response and immediately I got a response from them asking to meet with us! I was so excited. I looked up their work right away on their blog and got even more excited because I was blown away by their work. They had done a beautiful tropical destination wedding that I had looked through and I told my now-husband we HAD to have them!! After meeting with them the 1st night and they told us about their package, we clicked right away, and booked them the same night!
After booking the Delumpas, our experience was superb!!! From beginning to end, their service was professional, high quality, and everything a bride wants it to be--memorable! I highly recommend them for your wedding or any photography event! LOVE YOU GUYS!! Thank you again for amazing pictures & for being so kind and professional

Chris

Married on 09/10/2016

What can i say about the Delumpa's? They were the most professional team I've ever worked with. They were prompt with everything, laid out all the plans, were flexible with what we wanted, and they made sure they took care of you. They delivered on every promise. Not only were they were professional, but they reached out like they were your closest friends. We heard that sometimes when separate vendors have to work together it might be hard but they adapted and worked well with everyone. We got our pictures in the amount of time they said we would get it. They scouted each venue to make sure they can get the best shots. They went the extra mile for us. When it came to the wedding, they were fantastic with our guests. At one point, they even helped out with some of the coordinating when things were kind of lagging. All in all, i can't give a bigger recommendation to the Delumpa's. Take my word for it, if you choose them, it will one of the best decisions that you make when choosing one of your vendors.

Willette

Married on 09/04/2016

You know the saying, "Save the best for last?" That's literally what happened when it came time to choosing the photographers for our wedding. I looked at multiple photographers during the year and a half of planning my wedding. Just when I thought I had found the one I was going to go with, I backed out since I just didn't have the gut feeling that that was the vendor I should go with. Because of that, I put off booking a photographer because I felt it was just a struggle I didn't want to deal with. But as the wedding date grew closer, I knew I had to book one fast, especially since that was the only vendor I hadn't booked yet. In the end, I found Delumpa Photography and was so glad I went with them!

I actually contacted Jeff and Marianne in March of 2015. I then contacted them again in December of that same year and met with them in January of 2016. After meeting with them and seeing their work, I knew that they were the photographers I wanted to capture my special day. Their photos captured the look I was going for, that crisp and modern look. Plus, they were so personable and after meeting with them one time, I felt like I had known them forever. Which is what lacked from the photographer I was originally going to hire. I felt like to him, this was just another gig that he was going to get paid for. Jeff and Marianne reassured me they were there to capture the special moments of the wedding, the moments that I wouldn't be able to see in person but would be able to look back at in the photos. And that's exactly what happened!

They captured every single detail of the wedding. From my dress, to the decor, to our guests, and to our first kiss....EVERYTHING! And they did it in a way where they blended in with the crowd and didn't make you feel like you were posing for a picture. My husband really enjoyed that since he hates taking pictures. They were able to make us feel comfortable through it all! Thank you Jeff and Marianne!

Lani

Married on 09/02/2016

If you want the highest quality photos combined with the highest quality people, then look no further! Jeff and Marianne are very professional, and their work product is second to none. From our first meeting, to our engagement shoot (where they went over and above to resolve a situation at the venue), to shooting our wedding day, they were nothing short of awesome. We were definitely stressing going into our engagement shoot not knowing how to pose, etc., but they quickly knew how to put us at ease, and the resulting photos were off the charts. By the time the big day came around, we were so comfortable with them, it just felt like we were taking pictures with our friends, and again, the final product was WOW! Bottom line, we highly recommend Delumpa Photography, you will not be disappointed.

Jean

Married on 08/13/2016

Jeff and Marianne were more than a pleasure to work with. We couldn't imagine our wedding without them! They are more than just photographers. They kept in touch with us throughout the entire planning process. They were both very patient with us in making sure that every shot was beautiful. We highly, highly recommend them!
Are you interested?
Send a message