Reviews
5.0 out of 5 rating
Quality of service

5 out of 5 rating

Average response time

5 out of 5 rating

Professionalism

5 out of 5 rating

Value

5 out of 5 rating

Flexibility

5 out of 5 rating
100%
Recommended by couples
Awards
29 User photos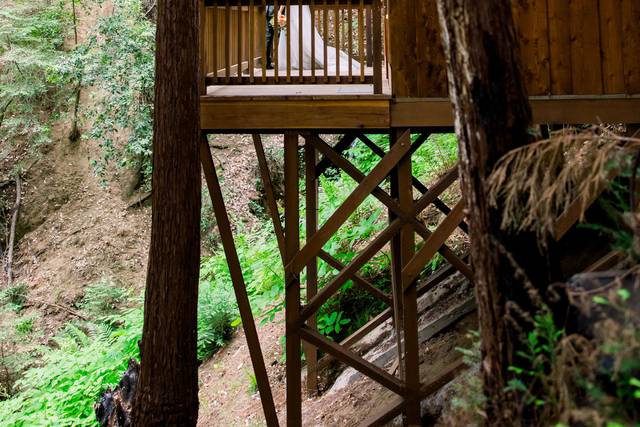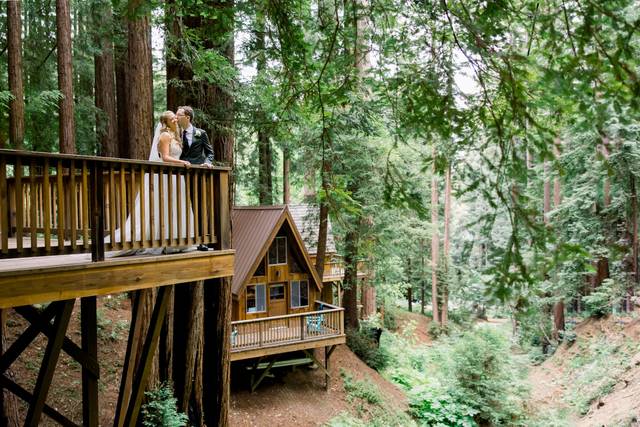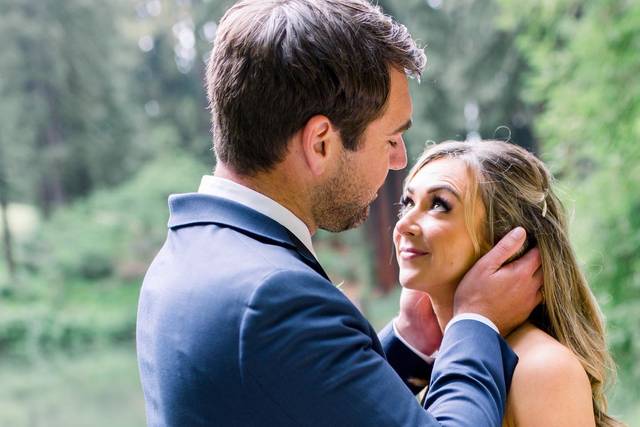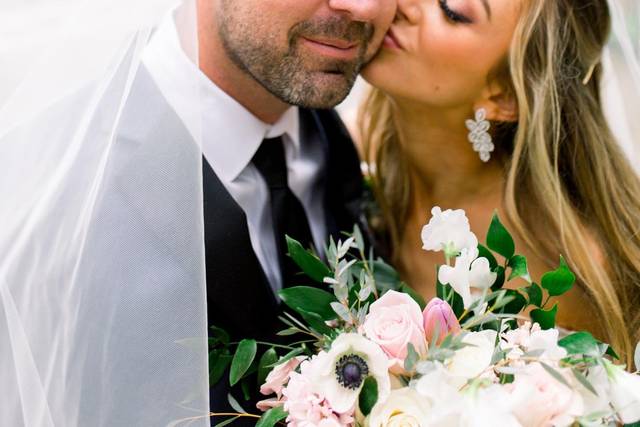 + 25

photos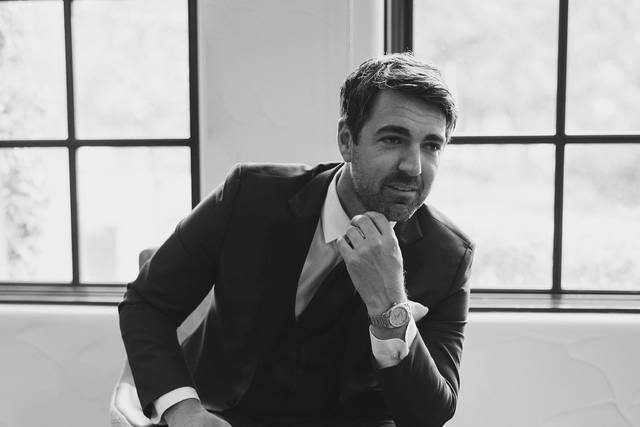 Emily G.

Married on 09/03/2022

Absolutely incredible!

Working with Amber was an absolutely incredible experience! From the moment we met Amber for our engagement pictures, we knew we made the right choice for our wedding photographer. She made us feel so comfortable and had such amazing energy. Amber was responsive and helpful (even when I made multiple changes to the timeline). Not only was Amber a dream to work with, but she is also super talented. All her photos turn out beautiful. She captured our day so beautifully and we will cherish the photos forever. I would recommend Amber to anyone I know who is getting married.

Camille C.

Married on 06/04/2022

Talented, lovely, responsive, dedicated photographer

Amber is amazing! There are so many fantastic things about Amber but to elaborate on just a few. She has the most energetic and enthusiastic presence which is perfect for a wedding. She is warm but direct and efficient, perfect! She went through our shot list with us and got every single shot we wanted! She wrangled family as needed but made it fun. Amber is organized, efficient, and on top of that she is such a talented photographer! We love every single photo she took. She captured our personalities, the setting, and our families perfectly. Everyone who sees our wedding pictures is impressed. Besides her photographers being outstanding Amber is super responsive, fun, and creative! She will go the extra mile to get a great picture (see the photo of her standing on a balcony ha ha). I can't recommend Amber highly enough. We will miss her and can't wait for our next special occasion for her to photograph! Love, Ryan and Camille

Jenna H.

Married on 04/14/2022

Amber became a fast friend! She was so fun, efficient, and knew how to get my two year old to smile for a picture!

From our engagement shoot, to our wedding, Amber was incredible. Her style truly captures the moment, and she is efficient and full of energy. She had us laughing with ease, even my two year old! And will practically hang from a tree to get the right shot lol. We are in love with all the images and so grateful for her!

+ 7

photos

Are you interested?

Send a message

Moriah P.

Married on 10/24/2021

Amazing Photographer!

Amber was AMAZING! We couldn't have dreamed of a better experience. Her bubbly personality and easy-going attitude was refreshing on our wedding day. She was organized and took charge to get us the most amazing photos working around some crazy weather. She even photographed our wedding while pregnant. I don't know where she finds the energy, but she was running around nonstop to capture every moment. Our photos turned out better than we could have imagined. We are so in love with the hundreds of photos she took and we are eternally grateful to Amber for capturing our special day. We would absolutely recommend her to friends and family.

Yekun W.

Married on 08/31/2021

Hire Amber as your wedding photographer!!!

My husband and I both agree that Amber was the best vendor we've hired during our wedding. She's responsible, highly experienced, resourceful, and very attentive. In addition to her professionalism, Amber's vibrant personality added so much joy and laughters to our wedding :)

Despite being seven-month pregnant, she ensured to capture the best angles and the best lightings of all of our precious moments. Our wedding spanned over two days, the two most stressful days in my life. Many things didn't go as planned, but Amber was there to help me navigate it all. On the actual wedding day, Amber did a better job than my wedding planner in communicating, organizing, and directing how the day should've gone. I really appreciated Amber's clear directions when I was so overwhelmed with the rapid developments of the day — I was able to just follow her directions, knowing that she got it all.

Wedding is a once in a lifetime experience and you want to hire professionals who are responsive and responsible, trusting that they have your best interest in mind. Amber is precisely the type of vendor you can trust. We highly recommend Amber to anyone who is in need of a professional photographer to capture beautiful moments in life.

Hannah C.

Married on 08/27/2021

Amber is incredible

Amber is AMAZING! Not only are her photos beautiful, she is super communicative and easy to get along with. Amber is able to put everyone at ease with her friendly demeanor and with how knowledgeable she is about lighting/timelines/literally everything. She was able to keep our large group of all ages on a strict timeline, making sure we got all of the formal portraits we needed. I can't recommend her highly enough!

Rachelle Y.

Married on 06/01/2021

Best photographer

Where do we even start with Amber! There are no words to describe how amazing, talented, lovely and awesome she is. From the moment we started talking to her, I knew she was one of a kind. With my crazy work hours, she always accommodated our schedule to meet and get to know us as a couple. She knew exactly what our vision was and made sure every single aspect was captured. She made us feel comfortable, beautiful, and most importantly made us have fun every moment. She knew how important our dogs were to us and made sure our love for them was captured. She takes the most beautiful pictures that capture every single moment. As we had to postpone several times due to Covid, she was the most accommodating, flexible and helpful vendor we worked with. There were even stressful nights when I would vent to Amber and she was there every single second supporting us and making sure our dreams came true. She's not just our photographer, she's now also one of our friends. I cannot put into words how amazing she is. I will forever recommend her and use her for all my special moments needing captured. She's basically just the best person!


Kevin A.

Married on 10/10/2020

A Dream Photographer!

Amber from DeJoy Photography was an absolute dream to work with! From the first time speaking with Amber, we knew that we needed her expertise and, most importantly, her energy as part of our wedding. She was so genuinely invested in us as a couple and what we wanted our wedding day to be that we felt completely at ease throughout the planning process with her. She dealt with our multiple wedding postponements and changes to guest count, etc like a true professional and was available to talk us through the changes and come up with a plan to still give us the photos and the experience that we wanted. Her experience really shows in her preparation for the wedding - she walked us through our itinerary, made suggestions on what sequence of events would work best, looked up the sunset time to ensure that we got those golden hour photos without disrupting our reception, and helped us create the list of must have shots for the big day. We relied on her expertise and had a wonderful wedding day which felt seamless and stress-free from start to finish.On the wedding day, she executed above and beyond what we had discussed and made sure to capture every single moment of the day. Anyone who looks through our gallery, and was not at the wedding in person, has commented that they feel like they were there because of her story telling ability through her photos and attention to ensure that every single detail of the day was captured. The photo gallery arrived promptly about a month after our wedding and we were stunned! We were so impressed by the quality of the photos but even more so, that she was able to capture so many details and unique angles of our day. Her energy and passion is infectious and our families and bridal parties can attest to how comfortable she made everyone feel in front of the camera. Everyone looks so happy and at ease in our photos and we attribute that to Amber's skill. You will not regret having Amber as part of your day and will walk away from the experience feeling like you've gained a friend and a personal hype man!

Jamie M.

Married on 09/12/2020

Simply fantastic!

Amber is simply an excellent photographer. She did our engagement photos and wedding photos and we will definitely be hiring her again for our maternity shoot and family portraits in the future. The quality of the work she does is phenomenal and she is fun, professional and easy to work with. For a bride like me, who felt extremely anxious and overwhelmed on the big day, Amber was a breath of fresh air. Thanks to Coronavirus and wildfires and hazardous smoke in the air, we had 4 major venue location changes, and literally down to the last minute Amber was flexible, organized and helped us think through problems and find solutions. Not only was she the photographer on our big day, she also was a planner, emotional support person and she made the whole day feel seamless, approachable and extremely organized. She helped me to relax and feel more comfortable in front of the camera, (not an easy job), and she remembered all the detailed shots I asked her for. She has a great eye, her photos radiate joy and light. She is also great with young kids and was able to get adorable shots of our young nieces. Our day was made extra special and our memories will last a lifetime because she was there with us. We could not be more happy with the quality of the work that she was able to produce and the gratitude we feel for how she showed up for us planning a wedding in 2020 cannot be understated. Thank you times a million Amber!!!

Olya S.

Married on 02/08/2020

Absolutely in love with Amber !!!

WOW, WOW, and more WOW! Amber really is amazing and really went above and beyond for me. I learned about her as she was a preferred vendor at our wedding venue and so I started to follow her on Instagram. After seeing a few of her posts I knew I wanted to hire her but really didn't expect the sort of care for the client that she showed on top of how good her photos are! Amber also kept everything very stress free for us as we already had so much to do. If you are feeling overwhelmed let me save you some time - PICK AMBER!

The photographer was such an important part of the wedding for us as we knew we would want to look at the photos forever. I actually cried when I got the images, and then again when I looked at them later! They capture our day perfectly - not just the visuals but the sounds, warmth and joy as well. It's hard to explain but I just feel the happiness when I look at her photos. I know that her ability to make me feel at ease on the big day is another reason I'm so happy with the result! I cannot imagine my wedding day without her. Not only did she take amazing photographs, but she also kept me calm and on schedule. I can see why she was the venue's preferred vendor! We ended up buying two albums and several prints after we saw the images - and I am so happy with the quality as I have them all over my house. She is the one to choose - call her before your day gets reserved!

THANK YOU AMBER!!


Ann F.

Married on 10/11/2019

The very best!

I was the mother of the bride, and we financed the October 2019 wedding at the beautiful Sand Rock Farm in Aptos. We planned the wedding for one year and as everyone knows there is an overwhelming number of decisions to be made. Finding the right photographer is one of the most important! We struck gold with Amber! She is the BEST!

Our love of Amber began with the engagement photo session in the beautiful Santa Cruz mountains. Her fun personality kept the girls laughing and relaxed throughout the photo session and the photos were amazing!

On the day of the wedding, she arrived at noon and worked her tail off until 8pm. I don't know how she has so much energy! She was so organized, knowing exactly when and where she wanted to take photos, and she kept us all on the timeline schedule. She kept the brides happy and calm and made all of us laugh and enjoy ourselves.

She was quick to post a beautiful photo on Instagram and followed up quickly with a large number of spectacular sneak peek photos we were so pleased with, and could share with friends, family, and social media.

She captured everything, and in such a beautiful and creative way. She is definitely a very talented professional and also a wonderful fun human being. I cannot say enough how much we appreciate and recommend Amber. Thank you! - Ann F (D&L wedding, Sand Rock Farm, 10.19.19)

Featured

John

Married on 09/21/2019

Our beautiful Wedding with Amber


Choosing a photographer is one of the most important decisions that a couple has to make for their wedding. We definitely felt like that we made a fantastic decision by choosing Amber as our wedding photographer. She was brilliant, meticulous and hardworking throughout our whole wedding process, from our engagement shoot to creating our stunning physical wedding album. On our initial call with her, she was super friendly, knowledgeable and gave us some great recommendations of other wedding vendors. We final met her during our engagement photo shoot on Earth Day in Carmel. Of course, having a photoshoot taken by a person that you just met of some of your intimate moments could be very intimidating, but Amber made it a very comfortable and enjoyable experience for us, by utilizing her natural charm and affable personality.

We love her beautiful, brilliant, vibrant, and colorful photography style, which worked for redwood forest wedding. The style was so unique and vibrant, that it stood out from the rest of the photographers out there. Even though Amber was 8 months pregnant during the time of our wedding day, she worked tirelessly throughout our entire wedding day. She even hired two apprentice photographers, at no additional charge, in order to make our big day run more smoothly.

The images on our wedding day turned out amazing, of course. Amber does a terrific job of asking us and our wedding party to pose and act a certain way that felt silly at the time, but trust me, the photos will turnout amazing. Amber also worked with us to create a magnificent wedding photo book. Amber has now became one of our good friends. We also love following her on Instagram stories. It's fun and uplifting, and it brings a smile to our faces.


Emily R.

Married on 07/13/2019

Wonderful experience with Amber!!

I truly can't recommend Amber enough. She's delightful, encouraging, and will rally even the most stubborn family members for picture time. I was very nervous to take our engagement pictures, but she made me feel so comfortable and her energy outlasted both of us. Her attention to detail means she has everything covered - even the things you hadn't even thought about. More than anything else, I completely trust her, which is a wonderful feeling. You won't regret it! Also, absolutely get the wedding album package. You get to pick the pictures and she puts it together. Admit it, you won't take the the time to make it yourself. It's worth it!

Amelia B.

Married on 10/27/2018

She's the best! 100%

Amber was our photographer for our wedding at the end of October. We cannot stress this enough, she made the entire experience absolutely amazing. Her professionalism, creativity, passion, energy, and positive attitude shown through for the entire day. We loved her so much that we extended her hours to stay longer! And that was just her amazing demeanor!

Promptly after our big day, we got a mini preview of our pictures, which was so exciting because we had memories to share right away! She took a great group photo of everyone that attended the wedding. We used this as our thank you card and received so many complements on how fun and beautiful the photo was. The final set of pictures came about a month later and we were absolutely blown away! The images were clear, well shot, and just totally beautiful. She truly captures the day and every moment perfectly. All of the shots that we wanted were included, and the suggestions Amber had for locations, poses, and different angles turned out to be some of our favorites. Also, she had another photographer with her that was able to get really memorable shots of the groomsmen and guys getting ready. Loved all of it!

We highly recommend Amber for anyone considering a wedding or related shoot in the Bay Area. She was incredible and made us feel so comfortable through the entire day. Even our guests kept telling us how impressed they were with our photographer! We will be trying to convince any and all of our friends and family that are looking for a photographer to hire Amber! She's the best!

+ 5

photos

Tanya

Married on 01/01/2018

Magical and needed no guidence after the inititial meeting.I loved her energy and knew she "Got Me" and what i wanted for my wedding. Amber provided. Ready to hire her for another Family Session!

Jill

Married on 11/12/2016

Amber is amazing! Our photographs are stunning! Well worth the bargain we got!

Brit

Married on 09/20/2016

Amber was the glue to my wedding. She is not only one of the best photographers out there but she's a necessity to every wedding. You won't find anyone more professional. I wrote a list of all the essential shots I needed, with a proposed schedule for her for the day along with my schedule. She called Me and went over every single detail, and never made me feel rushed. She had very limited time for all the things I wanted during our wedding but she went far and beyond what I expected and got everything I wanted photographed. It was a long journey to find Amber, it's so hard to know what a photographers like by there website and I wanted something very specific. No exaggeration I looked at every photographer from Big Sur to San Jose and communicated with over 40 photographers, after speaking with her, I knew she was the one. She put my wishes and hopes first, as many photographers I've worked in the past do not and her price is very fair! It was just so nice to have a photographer so talented and kind with me throughout the entire day. The final images are magazine spread quality. Thank you so much for being such a huge part of our wedding day and giving us so many spectacular images.

Mara

Married on 12/22/2015

I had a civil ceremony and contacted Amber less than a month before my husband and I were scheduled. She was super friendly and very helpful.

Mary

Married on 09/26/2015

We were extremely pleased with the photos of our daughter's wedding. De Joy Photography captured the spirit and charming personalities of the bride and groom, flower girls, bridesmaids, and groomsmen. She was able to beautifully portray the table decorations. Looking at the finished product, each page of our photobook comes alive with great memories because of the fabulous photography. Thank you so much from the Mother of the Bride!

Amber was a phenomenal photographer. When I arrived to get ready, she was already outside taking photos of my wedding dress hanging in the trees. Then as the bridesmaids were getting ready, she had all the flower girls come outside and take these interesting and gorgeous photographs using mirrors. The photos were amazing using the reflections of the mirrors to see the adorable little girls precious faces. Amber is vibrant and full of energy. So creative. She captured the light of our small chapel wedding perfectly. I can't stop looking at the beautiful array of colors in her photos. Then to my surprise, while the family was inside finishing up wedding photos, she had the bridal party come with her for more photographs. The surprise was the hilarious photographs of our bridal party by the policeman directing traffic for the church crosswalk! It was so well suited and comical for our wild and vibrant group of friends! Certainly something only her energetic, original, and colorful mind would come up with! We had a lovely reception with some exceptional photographs taken and then afterward, we went into my parents woods for one last photo shoot of the day, in my favorite place: nature. She captured my favorite places in the woods and my husband's favorite natural places as well. I can't stop looking at the photos she took of our wedding. I knew I could put my faith in De Joy Photography to capture all of our special moments. It meant the world to me not to have to worry about looking up different poses or keeping track of the photographer because she did everything I wanted and then more!!! We are so incredibly pleased with the photographs. Something we will cherish forever.

Laurie

Married on 08/28/2015

Our wedding photographs are beautiful. We've received so many compliments on the photographs themselves (not just how nice we looked). Amber takes really beautiful posed portraits where everyone looks very natural. She has a gift at making people laugh or smile so that everyone looks genuine and relaxed. She is also very talented at taking candid photographs and photographing children (which if you've ever tried, you know it is extremely challenging). She has a great eye for color and composition.

Amber was a joy to work with! She is energetic and enthusiastic. You can tell she really loves what she does. She has great ideas and is also very flexible. She will go to great lengths to get an excellent shot!

Amber was very fun and sweet. She was an integral part of our wedding! She contributed to making everything feel really special and joyous, where some of my fondest memories of our wedding day were taking the photographs. I highly recommend her.

Amber photographed our wedding and engagement pictures and she was amazing! All of the wedding guests loved her and she helped us in corralling all the guest to get into the group pictures. She was so flexible and able to capture such amazing shots of our very special day and all the guest who attended. She helped us with pose ideas and direction which was a big help for us (since we aren't very natural models). She was also super fast in getting us the shots. Her energy and excitement was contagious and most of all, we have the most amazing and natural pictures to always remember our wedding day!

Leah

Married on 04/24/2015

I was so thankful for De Joy Photography to capture this occasion for my husband and me!!! Great pictures, and the photographer was fun to work with.

Amber has an incredible gift at capturing fleeting, sudden, beautiful moments, and freezing these snippets of timelessness, forever. The laughter, the love, the joy, the moments in which all else faded away and nothing in the world mattered more than the one I most loved by my side...were framed by her. She had us pose for elegantly and artistically done pictures, while she also captured candid, free, unexpected moments of beauty.
She was very professional, and I never felt as if she was too close, or invading my space during this special time. She is incredibly patient, and listens to what your desires and wishes are for the event.
I highly recommend her. She is an incredibly talented photographer, and has an eye quite unlike any I've come across.

Miranda

Married on 05/12/2012

Amber is an incredible photographer! I had a destination wedding on the beach in Belize, and Amber did such an amazing job with the photography. There were several challenges (lighting, wind, a self conscious bride, etc) that Amber worked around with a great deal of ease and professionalism, and I was so thrilled with how the pictures turned out. She is very creative, fun, and willing to go the extra mile to make sure your memories are captured in a beautiful way. I would highly recommend using her for your event, you won't regret it!
Are you interested?
Send a message