Reviews
5.0 out of 5 rating
Quality of service

5 out of 5 rating

Average response time

5 out of 5 rating

Professionalism

5 out of 5 rating

Value

5 out of 5 rating

Flexibility

5 out of 5 rating
100%
Recommended by couples
3 User photos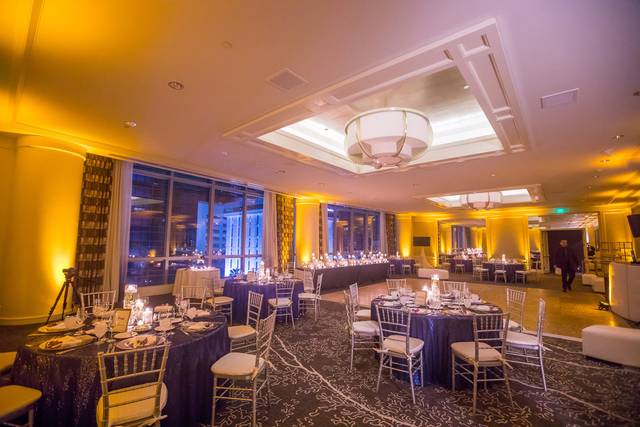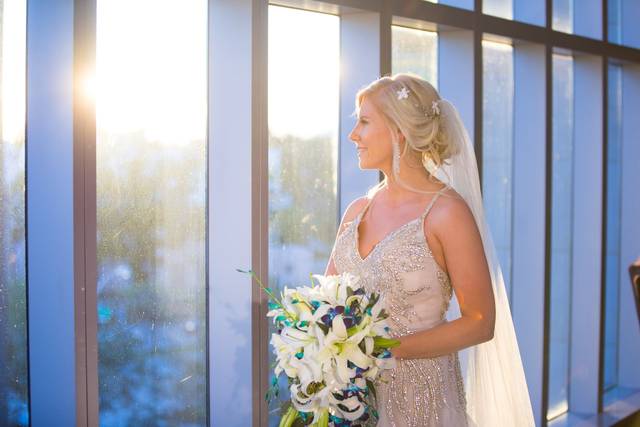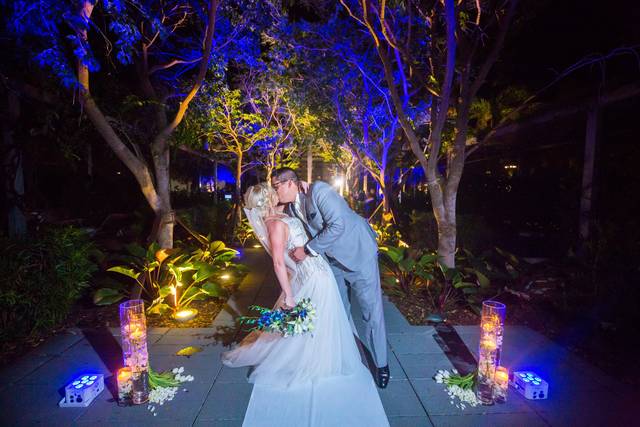 Justin K.

Sent on 02/01/2021

Creative, flexible, and great photos!

David and his team were on time, creative, flexible, and attentive for our entire wedding day. Would highly recommend for ANY event moving forward!

Great Vendor

Great experience working with David and Amanda. My engagement and wedding pictures are beautiful.

Melissa

Sent on 01/25/2018

We loved working with David and his team. He came highly recommended from other friends. David was very easy to work with and seeing the photos from the ceremony at our reception was amazing. Our guests loved looking at the photos. We received all of our wedding photos super fast after the wedding and the photos turned out beautifully! We enjoyed David's laid back attitude and his team. Everything from start to finish was super professional. I would highly recommend his team to others. Thank you David!

Are you interested?

Send a message

Brittany

Sent on 07/03/2017

David was the favorite part of my wedding day! He was so professional and knew exactly what shots were going to be great and which ones would not work. David also surprised us with same day edits and had a slideshow of photos at the reception. He was great!

Cassie

Sent on 03/09/2017

I would highly recommend David Sutta and his team to anyone who wants incredible, unique photos. I originally fell in love with his website! He seemed very laid back and had a sense of humor, which was important to me and my husband. We wanted someone who was extremely talented and made us feel comfortable. We got all of that and more with David! When I first contacted him, he drove out of his way to meet with me. He was very honest in his pricing and does not do the typical "packages" that other photographers do that make you spend more money than you need to. His photos were unique and fun. Nothing felt forced or awkward when he was taking pictures. He is like a ninja because my husband and I barely even saw him during the reception but he captured so many great photos! His same day edits are a must. Everyone at the wedding loved looking at photos from the ceremony just an hour before. He gave us all of our photos less than two weeks after the wedding. We were very impressed with his vision and loved every photo he took. I would highly recommend David!

Courtney

Sent on 12/27/2016

I would recommend David Sutta to all couple's looking for the perfect wedding photographer. His attention to detail and experience is immediately evident. You can tell he truly loves what he does. My husband and I could not be happier with our choice to have him and his team capture our special day.

David and his team were extremely professional and a pleasure to work with. We are very fortunate to have chosen a wonderful photographer for our special day.

David Sutta is a great photographer. He met all of our expectations. He did our engagement and wedding photos. Everything was flawless. I would definitely use him again for a future occasion and recommend him to anyone. Thank you David for capturing our special day!!!

User2624438

Sent on 05/27/2016

One word: AMAZING! From the first conversation I had with David, he was trustworthy, professional, and accommodating. I came to him in a bind. Literally, 10 days before my wedding, I reached out to him as using my husband's relative who was a photographer just didn't make sense for an array of personal reasons (and boy, am I glad I went with my gut and hired David!). Within an hour of speaking to him, I was provided with a written proposal, and access to his gallery. He had just done a wedding for my brother's co-worker and he came highly recommended. I now know why! We met the next night with my parents and he was extremely thorough and personable. He was even able to get us a videographer on short notice.

The day of my wedding, he was incredible. He's soft spoken and extremely kind. Those are qualities that stood out to me from a personal level. While I wish I had requested more formal portraits with my parents, I realized that there were time parameters that he had to work within as I had a brunch wedding and we were doing formal portraits before. I received the pictures yesterday, and I was captivated. He truly captured the beauty of that day - from the flowers, to all of the intricate details that I never thought possible. I would recommend him highly to others. I do wish I had retained him earlier in my wedding planning process to have more time to review details and itineraries. I also wish I had hired him to do an engagement shoot of my husband and I because he really has a passion for photography. He had a surprise for us at the wedding which my guests loved: a tv monitor with pictures streaming during the entire reception. That alone made me smile and say "Wow!" I will definitely use him again in the future. Thank you David. You have a client for life!

David Sutta was great to work with. He was very accommodating and worked with us every step of the way. It was great because he sat with us and listened to exactly what we wanted, then tailored a package to our exact needs. David was easily reached by phone and email and never kept us waiting for answers. It was an absolute pleasure using David as our wedding photographer and we are soon looking to return to him for family photos.

Janerly

Sent on 04/23/2016

David Sutta and his team are amazing!!! He took our engagement photos and our wedding day photos. He pays special attention to details and captures your love and personality. We can't stop gushing over our engagement and wedding pictures. We aren't very comfortable taking pictures, but he walked us through posing and captured natural moments too. He and his team are super patient, flexible, and hardworking. Our family and friends also loved the pictures he took. He gives you a flash drive with every single picture he takes of you and access to your pictures online. He had both our engagement and wedding pictures ready before the time he had told us. Oh, and if you are looking to have a photo booth at your wedding, definitely go with their photo booth. It was personalized and so much fun! We would recommend David to anyone looking for a photographer. We hope to work with him again in the future to capture many more special moments in our lives. <3

Melissa

Sent on 04/24/2016

David Sutta went above and beyond not only in the quality of our photos but also the customer service. He was organized, efficient and an absolute pleasure to work with.

We used David Sutta Photography for our engagement and wedding photos and we couldn't be happier. David captured the major moments of our wedding, as well as the small special moments my husband and I shared together on our special day. David is extremely quick with editing and sending our photos to us; less than two weeks after our wedding day. Aside from our beautiful photos, David himself is a pleasure to work with as well as his colleagues. A huge thank you to David Sutta Photography for all of their hard work for us.

Clarissa

Sent on 11/06/2016

My husband and I were VERY impressed with the level of service provided by David Sutta Photography. They are very experienced in what they do and take initiative. It was like we were surrounded by the paparazzi, every special moment and every little detail was captured. In trying to steal a kiss in the elevator, away from the crowd, we looked up to find a camera in the elevator, capturing that moment too. David and his team were a pleasure to work with. I highly recommend their service to any bride who wants one less thing to worry about at their wedding.

David and his team were professional, and personable. Throughout the planning process, david was available and helpful. He was flexible and accommodating, saving me on a couple of time sensitive issues. David and his assistant were totally present at every turn, but never a distraction, only a complement. The quality and professionalism, and quick turn around, are remarkable and appreciated! I highly recommend David Sutta Photography for any event, big or small.

Beginning with our engagement to our wedding photos, David Sutta and his crew were nothing but EXCEPTIONAL. David was down to earth, personable and easy to work with. He was extremely organized and structured. He made a schedule for all aspects of our wedding and executed it masterfully, adjusting to all unforeseen situations with ease.

Not only were our photos AMAZING, capturing all of our candid moments, we received them back in record time. His website and online app made it very easy to share our special day with friends and family.

We were so lucky and blessed to find someone like David Sutta who provided such fun and quality service. We would recommend him to anyone.

THANK YOU DAVID!!


Ashley

Sent on 12/03/2015

David Sutta and his staff are amazing!! We found David Sutta and set up an interview with him. Upon meeting with him I was blown away with his professionalism, and passion for what he does. There was no doubt in our mind after we met with him that he would be the photographer we choose. He did our engagement photos and they came out STUNNING! His talent for photography shines through his work. We received so many compliments on our photos. I got married this past November and was blown away with how amazing our photos were. He knew exactly what I wanted for my special day, and captured every moment. We also got our photo booth through him and it was one of the best ones I have seen. His prices are great. For anyone looking for a photographer, I HIGHLY recommend David Sutta Photography. Everyone who sees my photos always ask me who took them. David and his team are the best of the best!

Michelle

Sent on 07/29/2015

We chose David as our wedding photographer at the recommendation of a friend and we couldn't be happier with how the photos came out. Our engagement session was comfortable and fun, with David providing enough direction to get some really incredible & unique shots. On the day of our wedding, David & team were extremely professional and efficient. All of the shots we wanted to take with the wedding party and family were set up ahead of time and executed quickly. The photos came out beautiful and our guests loved David. They especially loved the slideshow of photos playing on screen during the reception. We would highly recommend him to friends and family! Thank you for everything David!

Kenneth

Sent on 12/02/2015

There's Literally no better photographer you can hire. He uses the latest techniques and technology like drones to get those priceless and timeless shots! He was even able to display the pictures as he took them at the TVs at our open bars. The guests were amazed and astounded and he's as professional and timely as they get. He makes your special day all about you and goes above and beyond to capture the day so well, that when you go back and look at the photos he took you'll relive the day all over again. He uploads the pictures to his server as well as sends an amazingly boxed memory stick with all the photos. Next to marrying my wife hiring David Sutta was the next best decision we ever made!

The formal photos taken before my son's bar mitzvah were wonderful. These photos of my son and our family will remind of us of the joy and emotion of his special day for many years to come. During our intiial meeting David and I were discussing the photos that would be taken during the ceremony and party , I was skeptical about having candid photos being taken but put my trust in David. I had nothing to worry about, the candid photos were amazing. The candid shots captured the true emotion of my son's bar mitzvah. I did have a few of the traditional photos of guests at their assigned tables as well. My friends and family all raved about the wonderful photos. I also rented the photo booth which was a big hit for both young and old. My mother and her mahjongg ladies even had a blast in the photo booth. The photo booth has the capability of printing your photo on the spot or emailing the photo or texting the photo. The photos also made a great souvenir of my son's special day. I received approximately 50 photos immediately following the event and all of my photos were sent to me less than 2 weeks after the event. David Sutta is a professional and super organized photographer. I want to host another big event just so David could be our photographer!!!!

David is simply the best. He understood exactly what we wanted , who we were as a family, what type of photo journalism we hoped for and nailed it all. On top of the fact that he is kind, professional, responsive and a mensch. He is now our official family photographer!!!!

User2204673

Sent on 06/30/2015

David Sutta photography had amazing response time, extremely professional and knowledgeable. Getting to keep the USB drive with all pictures at the end is unique and fun to go through afterwards.. would definitely recommend!

Kristi

Sent on 03/11/2015

David was wonderful! He is so nice and our wedding pictures came out beautifully. On the day of the event, he makes you feel so comfortable and gets so creative with the pictures. We met with many photographers and loved David's work. We received our photos incredibly quick after the wedding. Thank you, David! We have beautiful pictures to remember our big day!

David & crew were true professionals. Arrived early, stayed late, communicated thoroughly through the whole process, and most importantly... took beautiful photos!

Nicole

Sent on 02/26/2015

Choosing David Sutta Photography was the best decision I could have ever made! I heard about David after I had already chosen a photographer for my son's Bar Mitzvah. Things did not work out with the other photographer due to personal reasons (on the photographer's end), so I was a nervous wreck and in a bind. I called David Sutta on a Sunday night and prayed he still had my date available. Luckily for my family, he happened to have that date available. The next night David came to my house (yes...the NEXT night at MY house) to show me his work. We signed a contract with him that night and had a family photo shoot with him (for my son's sign-in book) 4 days later on Friday. (Yes...that quickly!!) A few days later the photos were ready for me to see and choose (actually David sent me some samples that evening for a sneak peek!), and David was so helpful in guiding me since it was difficult to choose from all of the amazing choices!! A few weeks later was my son's Bar Mitzvah service and party. He was at the temple before my family was there. He took amazing shots before the ceremony and throughout the party that followed. (My temple does not allow photos to be taken during the service.) Needless to say, I was just as ecstatic with my son's bar mitzvah ceremony and party photos as I was with my family's portrait session. David captured every special moment! He completely understood my family's personality and took so many wonderful photos that represent us so well! After the photo session as well as after the bar mitzvah, I was sent all of the photos that were taken on a thumb drive for my own personal use. (By the way, the packaging of the thumb drives was adorable...David has thought of every detail!) I would DEFINITELY recommend David Sutta Photography to everyone!!! (I think you would be crazy NOT to use him...he is that good!) I cannot wait for my daughter's Bat Mitzvah (in 4 years), so I can use David's services again!
Are you interested?
Send a message