31 Reviews
Recommended by 99% of couples
Quality of service

5 out of 5 rating

Average response time

4.9 out of 5 rating

Professionalism

5 out of 5 rating

Value

4.8 out of 5 rating

Flexibility

5 out of 5 rating
28 User photos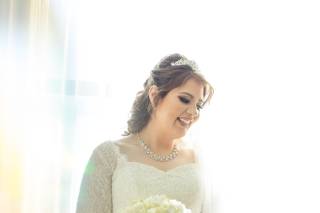 + 24

photos
Saeni C.

Married on 02/07/2020

Absolutely amazing!

My husband and I are so happy we booked with David. Our original wedding date was April 2020. Due to the pandemic and the unforeseeable events that followed, we had multiple reschedules. David was extremely professional and was able to work with our reschedules. David's type of photography is a piece of art--we received so many compliments (engagement + wedding photos). His kind of work speaks for itself, but what was most important to my husband and I was his professionalism and willingness to work around a pandemic without any hesitation. That, to us, speaks volumes of his character.


His type of photography speaks for itself. It is stunning! The compliments and the forever-lasting photos are worth it. I encourage you to book with David.

Cori G.

Married on 01/03/2020

Amazing photographer!!!

David, Thank you so much for all that you do and have done for our family! There is no way to express how much joy you have brought into our lives! Your images are amazing!!! You were able to capture personalities and expressions in way that I cannot articulate. You were able to capture what I love in my family and also help bring beauty that helps me to see things I had not quite seen before. You bring out the best in each member of our family and help us all to feel our best. I did not stress over every detail, as I knew that you always seem to make things work. Although I definitely know what I love, I cannot always visualize it. With your help, that was not a problem. You were always able to assist me, while still keeping me as a decision maker in the process. As a result, my home and office have the most priceless images of my beautiful family and friends!! Thank you for having an eye that captured these precious and monumental moments in our lives!! Kudos

+ 5

photos

David Pezzat Photographers's reply:

Thank you so much Corey for all your kind words. Your testimonial reminds me of why I love what I do. Your son's wedding was truly an amazing day and I feel honored to be the one who captured it. You, Josh, Clarissa and your family were all so kind and fun to be around! Thank you again and I wish nothing but the best for you and your family.

Steven H.

Married on 04/06/2019

Phenomenal photographer!

David put us at ease the moment we met him at the wedding fair. His display was unique and filled with back-lit photos. Our venue was outside with lots of space and different scenery everywhere and… in the evening so we knew we needed a photographer who could capture the moments at dusk and into the night. DAVID DID THAT!!!
David was very professional and attentive to the time as we moved from place to place around the venue to take advantage of lighting and scenes. He was super creative and had us doing things we would have never thought to ask or expect to be such a good photo. Thanks to David, we can look back on all aspects of our wedding and feel that day is here again. He truly did amazing work!! I highly recommend him to anyone and everyone! Thanks David for capturing our special day and making it last for the rest of our lives!

David Pezzat Photographers's reply:

Thank you much for the amazing review Steve!! I'm truly honored to have been part of your wedding day!! I wish you and Joann a lifetime of happiness!!!

Are you interested?

Send a message

Monica

Married on 11/17/2018

Above and beyond!

Amazing photographer. David goes above and beyond to make sure every picture tells a story. Our engagement and wedding day picture are beautiful and we will cherish them always.

Brandi

Married on 06/28/2018

David is absolutely wonderful! We had a small island wedding with just our close friends and family. All I wanted out of my wedding day were memories and awesome pictures to look back on. And he did just that! David is extremely personable and makes you feel comfortable in front of the camera. I honestly have no idea how to pose, and he helped walk me and my husband through it! He is the hardest working and most dedicated photographer I know. He pushed through almost 5 hours in extreme heat just to make sure he got us our perfect pictures! And the results are flawless! We love them all! We will be making the trip to Texas for any pictures we need taken in the future!

+ 3

photos

Jennifer

Married on 06/23/2018

Words can't explain your great work

David, your work,enthusiasm,and persona mix is amazing. Not only were you just our photographer, but you took time out of your busy schedule to get to know John and I. I appreciate your aspect of who we are and capturing our crazy moments. I'm glad you are someone I can be honest with and be myself with. Keep doing your amazing work from the heart.


Mau

Married on 11/11/2017

David was so great to work with! He was very professional, gave great direction, and gave us the sophisticated and artistic photos we were looking for. By far the best photographer we've ever worked with. Great vision, great direction, and great quality. Highly recommended!

Mari

Married on 06/10/2017

Amazing person and photographer!! We booked him for our engagement, bridal, and wedding day photos best decision we ever made. Can't say just how happy we are with our photos by this talented photographer. Amazing photos!!!!

Iannelli

Married on 11/05/2016

Amazing Guidance

David was amazing at giving us directions and guiding us to capture beautiful moments at our wedding. He helped us feel so comfortable and took very natural and romantic pictures. I would 100% recommend him for any event!
Thanks DAVID!!!

Magaly

Married on 10/15/2016

David Pezzat's photos are amazing! When looking for a photographer I looked for someone that could give me unique one of a kind photos while capturing the best day of my life!
I have wonderful pictures with my husband and all my family members. My first look with my father is priceless. I have a one of a kind photo with my dad. He is a hard person to get a smile in a picture and I have David to thank for many photos of him smiling.
I love every single photo he took. My husband and I made the best choice when choosing David Pezzat.

+ 3

photos

Roxy

Married on 08/19/2016

We had the best experience with David, we absolutely recommend him for your special occasion. Throughout the preparations, ceremony and reception he was super nice and had a lot of great ideas. The photos ARE AMAZING, the praise from friends and family have been overwhelming. I have so many amazing memories from our wedding, and beautiful photos to go with them!


Manuela

Married on 07/25/2015

For our engagement pictures, David took us to this lovely location that had beautiful flowers all around. The pictures were excellent and the save the date pictures were just amazing!!!


Natalie

Married on 06/13/2015

As a destination bride, it is important to select vendors that are not only talented, but also reliable and easy to work with. David Pezzat is the complete package. He is beyond talented and will always go the extra mile to get that "front page" shot. In fact, our wedding and David's photos will soon be featured in theknot.com, a true testament to David's skill as a photographer. We booked David about a year in advance and used him for our engagement session, my bridals, and our wedding day. We were blown away by the results of each shoot. I am a stickler for detail and can be fairly demanding, but David always answered my questions with a smile and made sure that I was 100% satisfied throughout the entire process. During the photo sessions, he always made sure we were comfortable and relaxed (a relaxed bride always looks better in photos!), and went above and beyond to capture some really special shots. I will always remember David running up and down sand dunes to get the perfect beach shot of our wedding party. Our photos turned out beautifully. David's talent and creativity shines through in every single photo – from the lighting and angles to the secret shots he snaps when you aren't even looking. I truly could not have asked for a better photographer to capture our wedding day (and the special events leading up to our wedding). I will also say that David's pricing is very reasonable for the quality of his work. Everything wedding related is pricey, but your photos will last a lifetime. David was worth every single penny.

Blanca

Married on 06/21/2014

We couldn't recommend David Pezzat Photographers enough. David is such an amazing artist with great eye for detail, very professional, fun, punctual and down to earth individual. Rick and I are not the most comfortable people in front of the camera but David Pezzat and his team made us feel so comfortable since the engagement session that we felt at ease on the big day. In our wedding pictures, he captured emotions, family, friends and all those moments and bits we missed which is what we wanted. Our photos are so beautiful, that it was so hard to choose our favorites for the album. My family and friends have all commented on how good, professional, and unique, the wedding pictures look. Thank you so much for making the day even more special and for the amazing memories and images we have.

David was incredible to work with. From engagement shoot to our receptions, we loved having him and Mark around. Both amazing photographers as well as people! Thank you David!!

Vanessa

Married on 11/03/2012

David Pezzat is an amazing photographer! The quality of our save-the-dates was more than I could imagine. We received so many compliments from family and friends, saying it looked as the photo was from a magazine! My bridal portraits turned out amazing as well. The photos came out so beautiful and unique. For our wedding, David captured the most memorable moments. I am glad we will have these photos to look back on from years to come. The quality of David's work is more than I could have ever hoped for. I highly recommend David Pezzat Photography for any occasion.

Jennifer

Married on 10/27/2012

The first time I ever saw David's work was a shoot he did for some friends of mine in Cancun, Mx. My eyes were absolutely stunned by his attention to detail, his ability to capture candid, yet distinct intimate moments, and the extraordinary fragility of a breathtaking matrimony taken place abroad. When I became engaged, my mother had seen his photos and immediately asked if he was going to be my photographer. When I had the opportunity to look at many other pieces displayed, I knew it from that moment that David Pezzat was going to be my destination wedding photographer hands down.

David and his assistant Marc were eloquent, sincere, and extremely modest. Professionalism and work ethic are undoubtedly salient and with the considerable time we had during our stay, he wanted to capture every peak, valley, beach, city street corner, etc, etc, etc! His creativity during our engagement shoot was phenomenal and my bridal shoot had me in tears. No words could utterly describe the emotions that ran rampant in my mind when I first took a glimpse of a shot he had taken of me when the moon was setting in.

Our wedding photos are pure genius with a twist of artistic design and intimate events that capture exactly what anyone would want. David & Marc were not only exceptional at all our events but now has become a symbol of photography between all of our friends and family. You ask would I recommend David Pezzat for your wedding, engagement, or bridal shoot? The answer "Without a doubt."

Sincerely,

Mr. & Mrs. Melendez - PR wedding

Janie

Married on 06/09/2012

Words cannot express how much my husband and I are thankful to have had David pezzat as our photographer. He is such a professional but he makes you feel like family so that your comfortable enough to give those moments you want captured on film. David and his assistants are beyond amazing and no matter what you think you look like he has this eye for photography that takes your breath away. We could not have asked for more. From the engagement session that really helped set the mood for the big moment to come to the bridal session that allowed me to feel beautiful for the first time to finally our wedding where he took a great idea from a bridesmaid and made it a reality. You absolutely cannot go wrong by having David pezzat as your photographer for any big moment in your life. I know that for a fact.
Sincerely Mr. & Mrs. Alexander

Amanda

Married on 05/19/2012

We decided to go with David Pezzat Photographers to capture our wedding and we couldn't be happier. Our photos are simply amazing. David's imagination, creativity, and artistic abilities make for the most beautiful breathtaking pictures. I've had friends comment to me that they had their breath completely taken away after viewing our photo's. David and his team were able to capture every moment of the most important day of our lives and I could never thank them enough. The work they provided was more than I could've ever asked for. Thank you David!

Vera

Married on 11/05/2011

My husband and I booked David Pezzat two years in advance and I can tell you it was the best decision we ever made! Our number one goal was to hire the best photographer possible to capture one of the most important days of our lives. David Pezzat Photographers by far exceeded our expectations! Not only was he wonderful to work with but the images he captured were absolutely beautiful! From engagement pictures, bridal portraits, and our wedding day he was there to help us in any way. I cannot tell you how many compliments we have received over the quality of his work. His images have literally brought tears to our eyes over how beautiful he was able to capture a moment. David's passion and true love for his art comes through in every image. Without David Pezzat our dream wedding would not have been complete.

Amanda

Married on 03/12/2011

My wedding day was one of the best days I could have ever hoped for. I was marrying my best friend, I had my family and closest friends there with me and I had by far the best photographer money could buy who captured every moment beautifully.

David is not only photographer he is a true artist in my opinion. One of the reasons my husband and I were so set on David Pezzat Photography was because after looking at David's work and meeting with him it was clear that he is more than just a photographer. He is able to create art and capture so much emotion with his camera. Being art aficionados our goal was to have a wedding and photographs that represented that aspect and thanks to David we got exactly what we wanted. The time and attention to detail he took with each and every photograph speaks volumes of his work and dedication. We were floored and so completely satisfied when we saw our photographs. They are beautiful and I've received compliments galore about them! During the wedding David was excellent at being in the right place at the right time for just the right photograph without being in guest's faces. He was subtle and still went above and beyond his duty by providing us with the most exquisite photographs. I look forward to the day that we need his services again.

Brenda

Married on 12/18/2010

We were looking for someone with a incredible eye for detail and a great personality. We are a bit camera shy so we needed someone who could get us out of our shell and David did just that. He made us feel so comfortable and from the beginning we knew he was the perfect choice. He is funny, easy going and truly a wonderful human being. During our photo shoots he made us laugh and feel at ease. This feeling of ease showed through in our photos and made our photos even more beautiful.

David's talent is undeniable. He produces such incredible works of art. I remember when I had to choose a photo for my bridals I had the hardest time picking just one. Every photo David showed me I loved and when I thought I had found THE photo he would show me another that I would fall in love with. I eventually choose one after a very long time of flipping through photos. We had the same problem choosing just one engagement photo so we ended up choosing two. Its a great feeling when you fall in love with every photo your photographer captures.

If you want a talented, kind, professional, and easy going photographer David is your man.

Valeska

Married on 11/20/2010

It was very hard for us to pick a photographer because of HOW IMPORTANT these pictures will be for the rest of our life. However, after going with my gut instinct and seeing the quality of work that David Pezzat had done in the past, we decided he was the one for our wedding. After our ENGAGEMENT session, we knew he was the right fit for us. He made everything easy, made us laugh, and we became comfortable with OUR new friend very quickly. At our WEDDING, it was such a pleasure to see how much FUN the photographers were having taking pictures of us, that it heightened our excitement, joy, and memories. We felt such ease with David and his team and would highly recommend them to anyone. We have relied on his honesty, professionalism, artistry, creativity, and friendship and in every aspect, he has delivered and been there for us. The Pictures speak for themselves.

Martha

Married on 06/13/2010

David and his photographers were very professional, they were on time and very creative with both my bridal session and during my wedding. They were very attentive to our needs, and David was very easy to communicate with. I highly recommend David Pezzat photographers!

Yuemi

Married on 03/27/2010

I can't say enough good things about David. He is easy going, warm, and friendly which makes it easy for you to relax in front of the camera with him. He knows all the technical aspects and details of photography which is the sign of a good profesissional photographer. But his vision and artistic eye are unbelievable which makes him a GREAT photographer. He is a rare find and in my opinion one of the best in the business. Just take a look at his website and you will see what I mean!
Are you interested?
Send a message