98 Reviews
Recommended by 100% of couples
Quality of service

5 out of 5 rating

Average response time

5 out of 5 rating

Professionalism

5 out of 5 rating

Value

5 out of 5 rating

Flexibility

5 out of 5 rating
75 User photos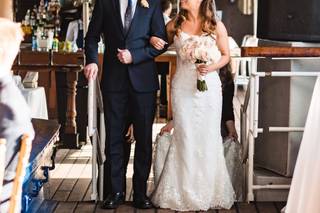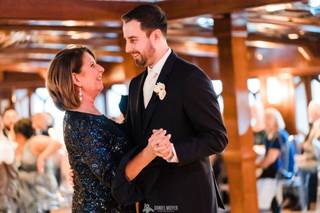 + 71

photos
Sara A.

Married on 06/18/2022

Amazing! Highly recommend.

We hired Dan and his team for not one but two weddings (our small Covid ceremony and our big celebration in Brooklyn). Working with him was an incredible experience! Dan is extremely knowledgeable about the wedding industry and is fantastic resource and sounding board for all things wedding related (timing, flow, etc.). He works so hard to get to know his clients and their preferences and it's very evident how much he cares about not just the day-of, but the whole lead up to the wedding day. His keen eye, ability to see unique perspectives for awesome photos, and amazing editing skills is everything you could want in a wedding photographer. His kindness, energy and thoughtfulness is what sets him apart from everyone else. He goes above and beyond the call of duty and we can not recommend Dan and his team enough!!

Carolyn W.

Married on 06/04/2022

So happy with our photographer choice!

We initially picked Dan for our wedding photography because we loved his candid photo styles - but after our first meeting we knew he would be a great fit. He made us feel so comfortable right away and made sure that he understood what was important to us, who we wanted to make sure we had photos with etc. We had a super fun engagement session wandering around Central Park. Day of the wedding he and his second photographer Lauren, were both very supportive and full of positive energy. Even when I was nervous about going into Rittenhouse Square FULL of people to do our first look, I knew I could trust Dan and everything would be okay. The preview photos we got are INCREDIBLE and we can't wait to see the rest.

Zandra

Married on 03/19/2022

Simply the best

If you've come here to look for wedding photographers- you can stop looking. Bit of a broken record, given that all of the reviews will tell you to hire Dan. But I came here a little under a year ago, analyzing reviews and comparing photographers. I was the classic type A-make a list-pros and cons-analyze every detail- bride. Comparing aesthetic, reviews, price points, etc. I interviewed every vendor, and that included photographers. Asking Dan to be our photographer turned out to be a game changer for our wedding and for our overall experience.
From the first "interview," Dan was a ball of love and energy coming at us. He really wanted to get to know us so that he could capture moments that really captured us. That energy and empathy continued with every experience we had with Dan. We did a save the date shoot with Dan, something my fiancé was not totally looking forward to. By the end of it, he couldn't believe how NOT awkward it was. It felt like we were hanging out with a friend who just happened to be taking pictures of us. After seeing the photos, we couldn't wait for our wedding day.
Leading up to the day, Dan went above and beyond in every aspect. He worked seamlessly with our month-of-coordinator. He sent texts to check in and play therapist in the week or two leading up to the day. Then came the wedding day. Dan and his assistant Lauren were like old friends that were members of our wedding party. Our wedding party, family, and guests couldn't stop talking about how fun and amazing they are. When I recently shared my pictures with friends and family, they of course commented on how beautiful the pictures were, and how many fun moments were captured- but they also continued to talk about what a great time they had with both Dan and Lauren.

If you're still unsure, do what I did- ask yourself two questions- 1. Who is going to care about our wedding as much as we do?, and 2. Who is going to capture those candid moments that you want to remember forever? You will undoubtedly answer with Dan. Dan captures both beautiful posed and candid pictures with ease. There are pictures that, when I look at them, bring me right back to the instant moment that was happening that night- the song, the emotions, and what was being said. To me, that is priceless.

+ 4

photos

Are you interested?

Send a message

Lindsay F.

Married on 03/05/2022

Your Best Friend

Dan is a wedding magician. He is your best friend, marriage counselor, comic relief, calming presence, and he takes some dope photos.
Dan and Lauren fit right in with our guests and captured the personalities of everyone so effortlessly.
Stop looking, you've found your photographer. For every event ever. Dan is THE BEST.

Shannon J.

Married on 10/17/2021

Dan is the absolute BEST!

We originally contacted Dan in November 2019 for our wedding in October 2020. From the first call, we instantly knew he was who we wanted to shoot our wedding. We had our Forever Session in December 2019 and had such a great time in Rittenhouse Square, with Dan keeping us laughing the whole time. He is sure to get all the best shots even if it means laying down on the ground for those shots! We have an album from the session as well as some other prints that we cherish so much. In July 2020 it was clear we would need to postpone and Dan was so easy to work with for that. We quickly found a date for October 2021 for the celebration, but decided to still get married in October 2020. Unfortunately, Dan was not able to make that one, but he still made sure to give us suggestions for other photographers and we were so grateful for that. October 2021 finally came around and Dan and Lauren did not disappoint! They made everyone feel so comfortable and blended right in with the whole party. Our pictures have come out beautifully and we have received so many compliments on them! Dan has truly become a friend of ours throughout this whole process and we are so happy we chose him to photograph our big day. We cannot say enough good things about Dan and highly recommend him. This is your guy for photography!!!

+ 2

photos

Kara H.

Married on 10/16/2021

Best Wedding Decision We Made

This is long overdue but I wasn't sure where to even start (the list of reasons to hire Dan is THAT LONG). From the very first time we reached out, talking to Dan was like talking to a friend you've known your whole life. He took the time to really get to know my husband and I over a few meals and asked questions that dug deep into our relationship...by the time the wedding rolled around there was no question at all who or what was important for him and his amazing assistant Lauren to capture. In fact, we barely noticed Dan was there at all on our wedding day! Some of our most cherished and intimate photos are ones that we didn't even know were being taken! Our guests, however, did notice him. They all commented how Dan was always in the right place at the right time, how friendly he was and comfortable he was to be around, and how he can bust a move on the dance floor with the best of them. No awkward posing for photos here! We love that for as many fabulous photos there are of the two of us, there are just as many of our family and friends.
Just meeting with him once, you'll be able to tell that Dan is passionate about what he does. From his years of experience in the field to his own wedding podcast, Dan knows the ins and outs of the industry. Dan not only gave us suggestions on photography but also helped us plan our timeline, figure out the sequence of events at the reception, and gave us pro tips on all of the traditions and "wedding extras" we were on the fence about. He was always responsive and just a phone call away. Dan worked seamlessly with all of our other vendors.
When you hire Dan you're not just getting a photographer. You're getting an expert in the industry, a wedding consultant, and a friend.


Kristin M.

Married on 10/03/2021

All Around Fabulous!

Dan is a great person and photographer! He worked closely with us to determine exactly what we were looking for in our wedding photography to make it personal to us. Our original wedding plans changed significantly due to the Covid-19 pandemic, and Dan was very flexible and understanding with those changes. We held a small outdoor ceremony and reception with 21 guests on 9/13/2020 (our original wedding date) and he perfectly captured the essence of the day. He captured all the special glances during the ceremony and little moments like that. Looking back at our wedding pictures we get to relive the magic of our wedding day :-) Can't wait to have Dan photograph our big dance party reception next year!

+ 6

photos

Jordan

Married on 05/21/2021

So Good I Had to Hire Him Twice

"Have you ever had a repeat customer?", I asked. "You wouldn't be the first", he responded.

My awkward conversation with Dan in the Fall of 2019 had been two years in the making. I had been dating my wife, Christine, since 2017 and had proposed in October on a beautiful day at Niagara Falls. Naturally, as any bride would be, she was excited to start planning. We discussed what we would like to do as far as a wedding and the personas that would have to be involved; officiant, DJ, venue, florist, blah, blah, blah, PHOTOGRAPHER. This last one gave me pause.

"I know a guy", I said.
"You know a guy? How?", she asked.
I gave her that screwy look any man gives his fiance when he knows she's not going to like the answer.
"No. Hell, no. No, No, No, No, No. Bad juju, dude. You can not have the photographer from your first wedding at OUR wedding. NO!"

I thought for a moment.

". . .but he was sooo good!", I whispered.

I had last seen Dan at a wedding in 2012; an auspicious beginning to an ill-fated journey; my own. Dan is a rare talent with endless energy. Guests at the time had remarked that he was something of a ninja; appearing out of nowhere with the camera at just the right time. The photography had been fantastic. Unfortunately, the relationship had not stood the test of time, but my impression of Dan had.

"Just meet him. If you don't like him, we can do something else," I told Christine.
"Fine" was all she said in response.

It's hard to articulate precisely what it is about Dan that makes him as capable as he is. It's not the raw artistic skill or the technical prowess with his equipment, though he possesses both of those with abundance. Rather, it's that when you meet him, you get the impression that he views legitimately knowing you as part of his job. He'll ask you to talk about how you met. He'll ask you to describe what you love about your partner. He'll ask you when you decided that this was the person you wanted to spend your life with. Most importantly, he will listen to your answer. I think he had Christine convinced inside of an hour that he was perfect.

"I love him", she said as soon as we got in the car.
"I told you so", I replied.

Dan was hired, and worked with us throughout what would be a tumultuous 2020. Obviously, the Covid pandemic was not expected. We were forced to postpone. We were able to do an engagement set over the summer. We held a small ceremony to tie the knot in early 2021 not knowing whether we would ever host our families for the big reception we wanted. We finally were able to have a wonderful gathering in May of 2021, 18 months later. Dan was with us through all of this; often talking Christine off the ledge when it seemed like it would never happen. I think one of the things that ultimately convinced Christine that he was the guy for the job was his ability to reassure her that he was there for her, that the full breadth of his skills and experience in the industry were available to her, and that he truly had the desire to make the wedding as memorable as possible. He absolutely lived up to it from beginning to end.

Christine

Married on 05/21/2021

Amazing Photographer

There are many things that have already been said about Dan Moyer. He was there for my husband and I during the worst part of COVID, the eventual postponement, our engagement photos, and then the long-awaited big day (with a small intimate ceremony in between). The quality of his work, his personality, and the editing is just ... phenomenal. He made me feel how a bride should feel in front of the camera - beautiful, relaxed (as much as you can be, at least!), and present in the moment. Dan is an absolute one of a kind among the world of photographers, with his fun personality and such a pleasant demeanor, and I am sad this journey has come to an end. Finally, the quality of our wedding album turned out to be far more than I ever expected, something I hope to look back on fifty years and smile.

Holly L.

Married on 04/18/2021

Our Dream Photographer

Where do I even start with Dan? Dan is a wonderful person and an extraordinarily talented photographer. We hired him for our forever session and our wedding photography, and he absolutely knocked it out of the park, exceeded our expectations, and truly turns your wedding day into peices of art. In addition to being a fantastic photographer, Dan is a people person. We instantly felt comfortable with him and he feels like an old friend rather than a vendor on a day where so much is swirling around you. I don't know how I would have had anyone else capture our wedding day in a way that sparks so much emotion. 10000/10 stars.

Maggie A.

Married on 10/24/2020

Dan is incredible

My husband and I had to postpone our Austin wedding due to COVID. We decided to still get married and have an intimate ceremony in my hometown of Philadelphia. I was hesitant to even hire a professional photographer at this mini-wedding but I'm so, so, so happy we got Dan. He beautifully captured the most amazing day of my life, and a lot of that amazingness is thanks to him. Dan was pretty much our only professional vendor at this intimate ceremony and we would have been lost without him. He literally did everything. He taught my mom how to attach my veil, he fixed my bouquet, he tied my husband's bowtie, he fixed our broken speaker system, and the list goes on. More than that, he was SUCH A BRIGHT SPOT in a difficult situation (i.e. dealing with COVID and the loss of our original wedding plans). He spent so much time learning about our relationship so that he could capture the specialness of the small ceremony, our emotions, and the way we see each other. He nailed it. You would have thought he's known our families forever based on the way he captured everyone. I cannot say enough wonderful things about him and will cherish his photos for a lifetime. Two of my best friends have hired him for their weddings as well - he is so talented and such a wonderful person to work with!

Kate T.

Married on 10/17/2020

Dan's the best!

Booking Dan Moyer for our wedding was the best decision we made, besides getting married to each other. From the moment we met Dan he became an instant friend and got to know us and what was very important to us. Through all the months of planning, especially during the pandemic, Dan gave us honest, no BS answers and advice on what would work best for us. We knew we didn't have to worry with Dan's guidance. On the actual wedding day, he was like an old friend coming to celebrate with us. We were very relaxed for all the pictures we planned to take. And finally seeing the finished product, we are completely blown away! He managed to capture everything we wanted and give us lasting memories that we didn't think possible. We are so grateful for Dan and Lauren and all the amazing memories they provided us through the fantastic photography. We cannot recommend Daniel Moyer Photography enough! He is incredible and literally the best!

Sean

Married on 10/10/2020

Amazing throughout

Both my wife and I had previously attended weddings at which Dan was the photographer, and knew first-hand his talent at capturing amazing and intimate moments. From the first time we met, Dan not only wanted to understand the vision for our day, but also to get to know us as a couple. His attention to detail was phenomenal, and he was great about our evolving plans in the midst of the pandemic. He helped us with timeline planning and was flexible to allow us to relax and enjoy our day. He and the second photographer Lauren made us and our guests feel at ease all day and captured the amazing moments at our intimate ceremony. He knew the venue well and was even able to incorporate a drone to get unbelievable aerial photographs showcasing us at our beautiful venue. We can't say enough good things about Dan, Lauren, and the whole experience.

Alex V.

Married on 08/22/2020

Hands down best decision we've ever made!

When planning our wedding, we knew that we wanted an incredible wedding photographer who could capture the most intimate, amazing moments of our lives through our eyes. After talking with Dan, there was no doubt that he was the guy for us. When first talking to him, he got down to the really gritty details of what makes us as a couple and who made us the people we are today together by asking targeted questions to evoke those emotions and get an overall picture of our relationship and our families. This is what makes Dan truly unique from other photographers, and what makes Dan the amazing photographer and person he is. He truly cares about you as a couple, and capturing your moments together and with those family members who also mean the most to you. Dan took the time to get to know us by going to dinner with us, and it felt like catching up with an old friend - he is honestly one of the most genuine, fun, and kind people we've ever met. We also got to hangout with him more at our Forever Session, which is about you as a couple instead of an engagement session. I loved this because Dan didn't focus on the materialistic aspect of engagements (i.e. the ring), and instead focused on what really matters, you as a couple and the beautiful relationship you've built. Dan captured this perfectly while also making it so much fun and giving us the freedom to wander around and find unplanned opportunities for photos. We currently have 3 photos of Dan's from our Forever Session hanging in our apartment because they are that good! The quality of the canvases and photos that he orders are also out of this world and the best quality I have ever seen. During these uncertain times of a pandemic, it is also important to recognize people and businesses who have the utmost values at their core, and Dan is one of those people. He truly cares about you, and does not view you as a customer, but rather a friend. Our wedding went from being 250 people to an intimate 10 person ceremony, and the whole time Dan told us he was along for the ride with whatever we decided. He came to our intimate ceremony and went above and beyond as a photographer by helping us arrange the set up, find great photo opportunities, take photos where everyone felt comfortable regarding social distancing, he even worked behind the camera to make our 1 year old niece laugh for his pictures, and even helped me take in and out my veil (which was complicated, but Dan knew exactly what to do!). Dan's work is brilliant and his personality is contagious. My mother-in-law even stated that she wants to use Dan for everything from now on. Since our wedding drastically changed, Dan worked with us. We wanted him to keep the money we originally paid for our wedding because we adore him and his work so much, and we wanted to support him whatever way we could. He is working with us to allow us to use the remaining credit we have towards future photos/photo albums, family portraits, etc. He has been the most supportive, flexible, and honest/upfront vendor during a time of uncertainty for both businesses and couples. He exceeded our expectations as a photographer, and I am still blown away at the kindness he showed on our wedding day. We were so thankful for his truly amazing work, and the kindness and respect that he treated us with as people. He went above and beyond to make sure that both parties in the contract were happy, which sadly, is a rare thing for businesses during this time. If you are looking for an incredible photographer and someone who truly cares about you, look no further! Dan exceeds all expectations! Thank you Dan for making these difficult times a little easier and for going above and beyond to make our day exceptional!

Jen W.

Married on 07/18/2020

Working with Dan was one of the best decisions we made!

From the moment my husband and I met Dan in late spring 2019 it was apparent he was a rarity to find in the industry. Given how intimate the wedding day is our main hope in hiring a wedding photographer was to work with someone that made us feel authentically seen. We heard so many stories from friends who felt awkward being posed in unnatural ways while taking their photographs, so hoped to find someone who understood how to capture our love in ways that reflected our energy. Dan exceeded this expectation.

Dan is remarkably attuned to others which enables him to effortlessly create an environment within which we felt comfortable being ourselves. He brought a beautiful mixture of levity, spontaneity, and structure to our photography sessions, which allowed him to authentically capture all sides of our dynamic. A large part of Dan's magic is that he truly cares about the nuances of who his clients are as humans, and how that is channeled into their relationship. Dan spent hours getting to know us both individually and as a couple. He also spent time understanding our relationships to our friends and family. Working with him ultimately felt like hanging out with a close friend, which allowed us to feel natural and at ease. During our work with him he provided supportive direction to staging our photographs, but also worked off what came naturally to us. He encouraged us to be our authentic selves and was totally on board when that led us to spontaneously jump into the Love Park fountain ;) He laughed with us as we stood soaking wet. We had so much FUN working with him.

Another aspect to Dan's talent is that, while you think you are just taking a "normal" photograph, his mind is working its magic. Dan captured regular moments in incredibly unique ways. When we got our photos back, we were amazed by the ways he used natural elements in our environment such as lighting, puddles on the sidewalk, and angles to create beautifully artistic photos. The fact that he does this in ways that feel so effortless in the moment is such a testament to his talent.

Dan's expertise surpasses photography, he truly understands the nuances of the wedding process. He was pivotal in helping us to create our wedding timeline and provided us with keen guidance on how to best coordinate our wedding details with our other venders. Given how overwhelming making decisions throughout the wedding process can be, we were so grateful to have him as a resource-- he truly is the full package and more!

Lastly, I want to highlight is how genuine and caring Dan is. Given that we were a COVID wedding couple, we had the privilege of working with Dan for over two years. When we met Dan, he told us he was with us on our wedding journey every step of the way. While he certainly didn't realize that would involve a pandemic, I can confidently say that he stood true to his promise. Throughout the pandemic he checked in on us "just because." He made us feel deeply supported throughout the challenges inherent not only in being a COVID wedding couple, but throughout the pandemic at large.

Aside from choosing to marry each other, Dan was the absolute best decision we made in the wedding process. I cannot reiterate how remarkable of a person Dan is. I am so grateful that people like him exist in this world. We are so grateful to have found him and can say with the upmost confidence that you can't go wrong with choosing him for your special day!

Emily S.

Married on 06/06/2020

Best Wedding Photographer!!

The choice of our photographer was an easy one after meeting Daniel Moyer about 5 years ago. He took amazing photos of my sister's engagement, wedding, and eventually of their two little ones. His passion and love for his profession was unmatched and his wealth of knowledge of the wedding industry is an amazing resource that he shares freely and expertly. When it came to our special day, there was no doubt that we wanted him there! So much so, that during this crazy time of COVID, his availability was probably the most important variable when rescheduling venue/vendors for our reception. His flexibility as changes occurred kept us grounded and his energy was infectious that despite the numerous setbacks, he kept us constantly excited about our special day. He was able to quickly gasp our vision from the several times we met on skype remaining professional when necessary but usually being his humorous, down to earth self- injecting his Dad humor and including stories of his family whenever he could. This made us feel comfortable and confident that he would capture the special moments that are only experienced on your wedding day. He truly helped to make our day perfect, and we got to relive the whole day through the snapshots in time captured by his artistic eye. Dan Moyer Photography is the whole package ranging from the passionate, knowledgeable professional to the dancing photographer. We could not have asked for a better person to photograph our wedding! We look forward to seeing him soon. He is the photographer for our third family wedding this June!

Shout out to his partner in crime at our wedding, Lauren, capturing the other special moments when Dan wasn't in the room!

+ 4

photos

Sara S.

Married on 05/02/2020

Dan is amazing!

STOP LOOKING FOR PHOTOGRAPHERS. Seriously, stop. You have found the person you want to photograph your wedding. My husband Andrew and I choose Dan as our photographer back in 2019, and since then it has been quite the journey. Unfortunately, because of covid, we had to reschedule our wedding 3 times. In such an uncertain confusing time Dan was nothing but understanding and incredibly flexible. Andrew and I decided to have a small ceremony in our back yard on our original date with family. When calling Dan to deliver the sad news and tell him of the downsized ceremony without skipping a beat Dan said, "great, what time, I'll be there." We were never excepting to have him come, it truthfully didn't even cross our minds to ask, but he was there. Then came to all the rescheduling, and rescheduling, and rescheduling. Each new date Dan was incredibly accommodating and worked with us to make things fall into place. When we met Dan he told us he wasn't just there for the wedding but the journey, and was he right. We finally got to have our day on September 25, 2021. When I tell you that this man is more then just a photographer I am not kidding. I wasn't shocked at all when one of my bridesmaids came to let me know Dan was steaming my dress for photos. Dan's personality is infectious and that comes across in the photos, he was hyping us up all day! I should also mention this mans timing and ability to stick to a schedule is mind blowing. With a few hiccups with transportation our schedule was a little off and Dan some how got every single shot we wanted that day and got us to cocktail hour right on time. All of this while staying calm, never alerting Andrew or I about how tight we actually were on time. The rest of the night this man some how managed to catch loose babies running through the dance floor, bust the occasional move, and even lay down a few bars. My wedding day was the best day of my life thus far, and Dan was a very large part of it . Besides being an amazing photographer he's just an all around great human. He is very clearly someone who has such passion for what he does. I am so overwhelming happy we choose Dan way back in 2019. We will have photos for a lifetime as well as gained a pretty awesome guy as a friend. If you are reading this review because you are on the fence, seriously stop looking you want Dan there on your big day I promise you.

Emily C.

Married on 04/17/2020

Worth every cent

My husband and I started 2020 planning our Disney World wedding. When Covid hit, and everything changed, I panicked. I knew that ultimately our plans would involve a much different wedding than we had envisioned - my dream. Once I got around to the new vision, I knew that one area I would not compromise was photography. I wanted to make sure we had special photos as a memory, no matter how different this would be from the original. A photographer friend (and guest) sent me a small list of some recommendations. Not only was Dan his first pick, he was mine as well.
Much longer story short - Dan was incredibly responsive, kind, and FLEXIBLE. Our plans changed a couple times, and he couldn't have been easier to work with, modifying the contract to fit our time and budget needs. He was especially helpful planning out our set up and even the pace of the earlier part of the day. At one point, I even suggested he start a photography and therapy business; he was there for whatever we needed.
On top of that, the photos came out awesome. I could not be happier with the result and the decision we made. It's important to like your wedding vendors, but it's even better to feel like they are people you'd be friends with in other circumstances. Dan is just that.
We wouldn't hesitate to use him for another job in the future. You won't regret hiring him.

Featured

Lauren G.

Married on 11/23/2019

Hire Dan Immediately!

This review is probably going to sound like a fake paid ad, but we've got witnesses! 200 of em! Bottom Line: Dan is magical. He is the absolute best wedding vendor we invested in out of MANY. And there is no one that comes to mind more than Dan when we look back on who we would recommend to others for their special day. Dan and his incredible assistant Lauren Lenko were a DREAM TEAM of energy and love our entire wedding day with our ceremony at the Museum of the American Revolution and reception at the Franklin Institute, Philadelphia. Dan and Lauren were incredibly energetic, warm, organized but not invasive, and flat out *FUN* with us and with our many guests, wedding party, and family members. It felt like they had been a part of all of our family and friend groups for years (which, ok cheating a little here: Dan photographed my brother's wedding 8 years ago! But I knew even back then as a bridesmaid that I would want to have Dan photograph my wedding some day! The memories you make with Dan have serious staying power). Now on to the photos themselves: My husband's "getting ready" photos make us laugh and smile, especially the impromptu groomsmen beer run right before the ceremony (thank you Lauren for those!), and mine include some seriously tear-inducing and very personal moments that Dan captured for me, including photos honoring my Grammy, photos with all my Mommies and my best friends, and my heartwrenchingly beautiful first look with my Dad. Our completely stunning and emotional ceremony photos make us cry EVERY. TIME. Like, literal weeping from both of us. Our family & couple portraits are perfect, and Dan handled our massive families and fairly tight schedule with such ease (Dan's pre-wedding organization and spectacular professional judgment were so clutch here. From his forms, phone calls, emails, and timeline drafts and we knew we had NOTHING to worry about for the Big Day, and he coordinated seamlessly with our other vendors!). Our wedding party photos capture "our people" to a tee. And our stunning reception photos make every moment of our celebration come to life, from everyone's amazing intros, to our first dance, parent/special dances, speeches, toasts, and every dance move we could muster!! We are looking forward to an album consultation with Dan to round out our full wedding experience, but honestly, we just want to hang out and catch up with him because he is truly such a wonderful person with a huge heart. My heart aches with emotion for couples considering Dan as their photographer knowing how incredibly special and perfect his combined professionalism and friendship will become in their big day and in their lives. Dan is a permanent staple in ours, and we can't thank him and Lauren enough for everything they gave us.

Alana T.

Married on 09/07/2019

The BEST of the BEST!!!

Where do I even begin raving about Dan?! I found Dan when one of his photos was tagged on my venue's Instagram page. The lighting was so perfect even though the photo was in black and white. I emailed him that instant and even though he was on his family vacation, he got back to me right away. Dan takes so much care and time with his clients to get to know them, individually and as a couple to be able to capture how they feel about one another. After my first phone call with Dan, I knew he would have to be our photographer! Not only are his photos stunning, but he (as my husband and I always say) truly loves love! And his art of capturing those little moments that you want to remember forever is above even the highest standards. Working with Dan throughout our engagement (our Forever Session photos are beyond gorgeous - magazine worthy!) never ceased to disappoint when it came to response time, quality or affordability! If I could be Dan's marketing manager, I would, because I 1000000% believe in his work and his genuineness for love, photography and his clients! Thank you, Dan, for being the best "vendor" we could have chosen to capture the best day of our lives!!! We love you!

Mackenzie P.

Married on 06/15/2019

Best Decision we made!

Dan was not only our photographer, but he helped us organize our day and acted as a true friend to us throughout the process. We spoke with Dan on several occasions leading up to our wedding, as well as meeting to do our engagement photos. On our big day, it was great to have someone we knew by our side. Multiple guests commented that Dan seemed like he was truly excited for us and had a great energy throughout the whole day. Dan had us create lists of photos that were important to us, which helped structure our time taking pictures. He was respectful of our wishes to enjoy the cocktail party and reception - we were able to get all the photos we wanted on time. Last, but not least, our photos were absolutely beautiful and captured every moment of our day perfectly. I would recommend Dan to all of our friends & family! You won't regret hiring him!

Allie B.

Married on 06/14/2019

Absolutely Amazing!

So I got married last year (forgot to do the review), but I cannot recommend Dan more as a photographer. He was everything you would want in a photographer. He was so professional, but at the same time, very easy going. He knows his stuff, but still listens to you too. He treats everyone in your family, wedding party, and guests with kindness and respect. And he makes it an effort to actually talk to you and get to know you. Oh, and did I mention he is really a great photographer and your photographs will come out absolutely amazing- because they will! Even making your photo album book is so much fun. It is hard not to like him. We actually miss talking to him now that the wedding is over. He is easy to talk too, easy to communicate with, and it made the photography process one of the easiest things at our wedding. I cannot recommend him enough, and there is a reason he has 5 stars on every review- we're not brainwashed- he's just that awesome!

Brenda

Married on 12/30/2018

Dan's the MAN!

We haven't even received our photos back yet, but Dan's professionalism and vision during the day has us so excited. He spent the time getting to know us, what we wanted to be captured in our day and was extremely great at switching gears and catching moments.

Zayna

Married on 09/08/2018

The Best Photographer!

Dan is the best choice of a photographer for your wedding. A couple years prior to my husband and I getting engaged my husband showed me Dan's work. I immediately fell in love with his work. I loved that he captured candid photos, and was able to capture the entire day.
When it came to planning our wedding, Dan was my first and only choice for a photographer. I actually booked my wedding venue/date so that I could have Dan capture our day.
Dan was our right hand man, during our planning. We would meet with him throughout our planning to talk through photos we wanted to capture and pretty much walked us through the whole day. He was also available for us to ask questions, as he has been to a lot of weddings and it was a good sound board when needed.
When it came to our wedding day, we had some weather issues and during my stressful melt down there was Dan to make me smile and reset my mind in knowing I'm getting married today, and I'm starting my life with Dave and that all that matters. The photos Dan captured were awesome, and honestly bring me to tears to see how happy everyone was at the wedding and you could see the emotions of our closest family and friends.
I would hands down recommend Dan all the time.

+ 10

photos

Chuck E.

Married on 08/18/2018

Picking wedding vendors is hard! Danny makes it easy.

Talk to Danny Moyer for 5 minutes and you'll be convinced he is the perfect person to photograph your wedding. When we got in touch with him, it was immediately obvious that he was as excited as we were, and that he knows exactly what he's doing. Danny has photographed weddings in German castles and National Parks - he's even shot a wedding in a hurricane! - and no matter how many questions we asked him (and there were hundreds) there wasn't a single thing he didn't have some insight about.
Leading up to the wedding Danny took the time to really get to know us and talk about what we wanted. By the wedding day, we were not only friends, but Danny felt like part of our family, and we were able to just hang out and enjoy the pictures. Scroll through Danny's gallery and you'll see pictures of people looking relaxed and happy. I can honestly say we enjoyed our wedding day so much more because Danny helped us live in the moment and be ourselves.
It's impossible to sum up everything that Danny does because he seems to be everywhere at once, capturing big moments, like a first dance or a speech, and small ones, like a conversation with a close friend. He always has the big picture in mind, but combines that with a journalistic attention to detail. On top of that, he radiates genuine enthusiasm, joy, and professionalism. Danny even makes amazing prints and books of your wedding day! The man does it all, and he's the best at all of it. Thank you, Danny, for sharing your amazing talent with us!
Are you interested?
Send a message