Reviews
4.8 out of 5 rating
Quality of service

4.8 out of 5 rating

Average response time

4.7 out of 5 rating

Professionalism

4.8 out of 5 rating

Value

4.8 out of 5 rating

Flexibility

4.8 out of 5 rating
95%
Recommended by couples
6 User photos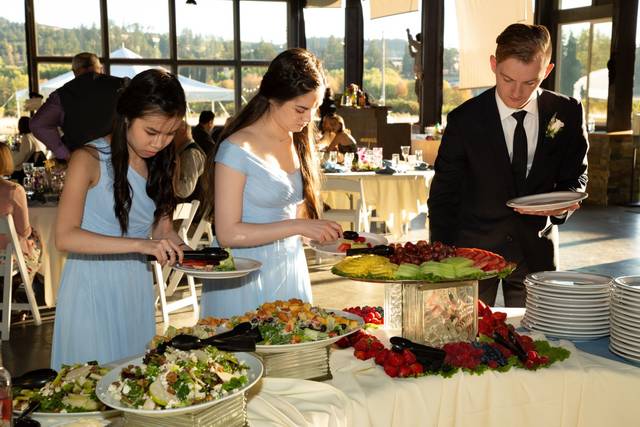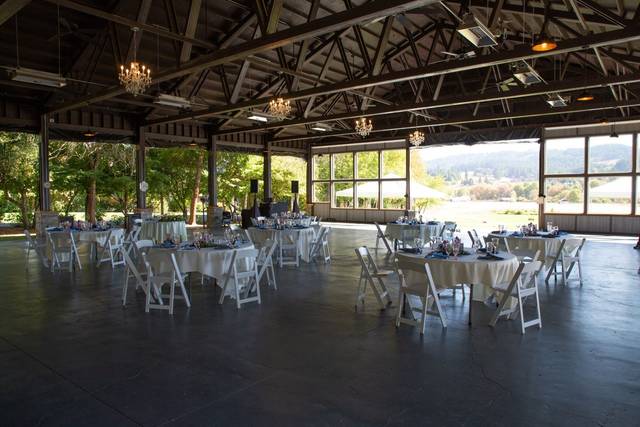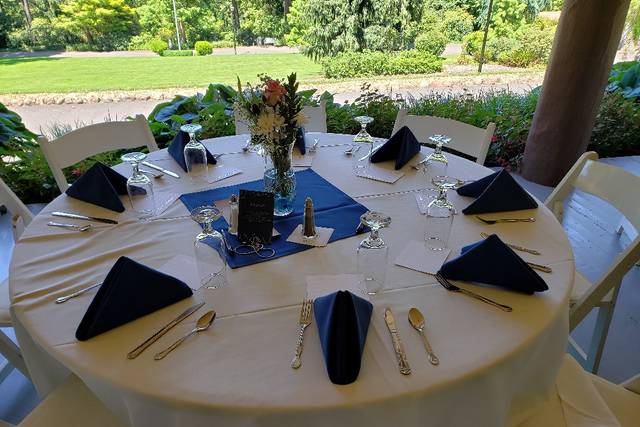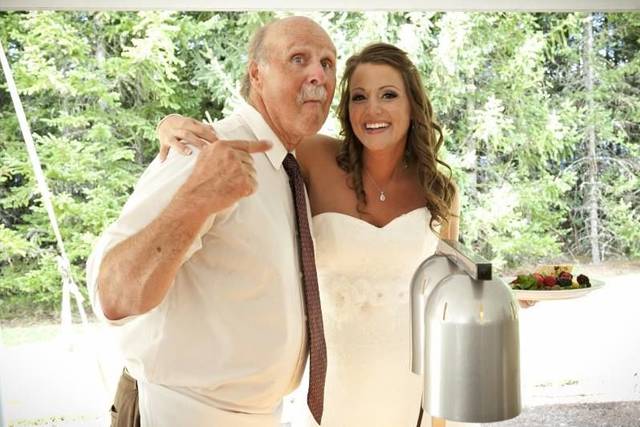 + 2

photos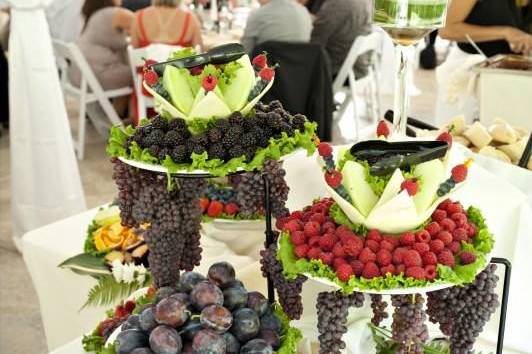 Nicci M.

Married on 08/28/2021

Amazing staff

The food and staff, everything…it was perfect. Thank you for making our day special

Belle O.

Married on 07/24/2021

Fabulous catering.

Terrific catering service. Food was excellent l and they took special care in helping prepare a meal that included the grooms Venezuelan traditions. Excellent value for the cost as well.

Natalie

Married on 06/27/2020

Excellent!!!

José was so professional! We were so impressed with his recommendations and the food was absolutely to die for! Thank you for helping make our day everything we wanted it to be!!! ❤️

Are you interested?

Send a message

J.f

Married on 09/07/2019

Great catering

Food was the best part of wedding it really helped to make up for the vendor

Megan C.

Married on 07/20/2019

Out of this world service and food!

Nicole at Dalton's Northwest Catering was perfect. She handled all of my thousands of questions, and was so organized. She and the catering team were the stars of my wedding and provided the most perfect service and delicious food. Every single person at my wedding told me that this was not regular wedding food, it was beyond delicious food.

My husband and I are so happy that we had Dalton's Northwest Catering at our wedding. Everyone know that a really good party depends on the food, and it was perfect. The staff even cleaned up all my decorations and had them all boxed up and ready for my family to put easily into their cars at the end of the night. Basically anything I asked for, they said yes, and they made it awesome.

Thank you, thank you, thank you!!

Jonathan

Married on 07/13/2019

Exceptional service

Dalton's Catering was amazing!!!! The food was beyond delicious, all of our guests raved about it. Not only was the food delicious, but the staff was VERY professional and beyond helpful. They setup and cleaned up everything. We also rented chairs, tables and had them run the bar. We couldn't have been happier!!!!

Erica

Married on 06/29/2019

Wonderful food and excellent service

The Dalton staff allowed us to customize our reception so it was perfect for us. Their pricing value for money was wonderful and they were very helpful. In addition they really paid attention to detail and went above and beyond (they got flowers for their catering tables that matched our colors! We hadn't expected that and it was beautiful). And last but not least, all the food was absolutely delicious. It looked amazing and tasted even better, I only wish I could have eaten more!! You will not be disappointed with them, they really know what they are doing and care, and have great expertise. Absolutely recommend them to anyone.

Natalie

Married on 05/26/2018

Dave Dalton and his team were absolutely excellent for our wedding. Professional communication, extremely accommodating (they had meetings with our venue staff, let us drop off alcohol early with them and brought it for us, AND went to get more wine when we ran out mid cocktail hour), and created absolutely delicious food and beautiful display for our guests. Not to mention they are incredibly reasonably priced and have a lot of options when it comes to customizing your package - they don't require you to serve only their food and beverages like a ton of catering companies - but they will happily provide as much service as you want! As mentioned above we provided our own liquor and they were happy to provide a bartender and serve it, and we purchased our own dessert as well and they sliced and served our wedding cake. Their staff were awesome at the wedding, very courteous and friendly. I would highly recommend this company for a wedding or any event.

Dave and his team were fantastic! The food was delicious and we had so many compliments from guests on how amazing everything was. The buffet setup was beautiful, and the linens and chairs were perfect with our decor style. They also handled our bar, which was great! Dave is easy to work with, prompt with communication, and very professional. His prices are competitive and a great value for the delicious food he prepares. Highly recommend!

John

Married on 07/18/2015

We used Dalton's for our wedding and I must say everything was perfect. Dave and his team do a great job! The food was wonderful, the price was unbeatable and the service was amazing. He provided us with so much more than we could have hoped for. Everyone at the wedding loved the food, they all said it was the best dinner they have had at a wedding. I would highly recommend them!

Laura

Married on 07/19/2014

I searched around for a good caterer and was disappointed in food selections and hidden costs with other caterers. Dave Dalton was honest, professional, highly recommended and offered all services for one price with no gratuity built in (you can bet we will be sending gratuity). From the wonderful display (they add their own flowers to the food table), to the great service staff who kept checking in with me throughout the reception, to the excellent spread of food, to even helping us pack our gifts into the car at the end of the evening.... Dalton's Catering went way beyond our expectations! Dave had worked with the DJ, the officiant and the winery before, so they all knew each other and coordinated everything flawlessly! A bride's dream on her wedding day!

Andrea

Married on 06/14/2014

Do not underestimate the importance of a good caterer for your wedding. Your caterer is arguably the most important vendor at your wedding. Dave is a very experienced, professional, no-nonsense person. I love that he charges a flat-rate per person and is the best value around. He let us use some of his own tents for an extremely inexpensive rate and even came to our rehearsal to make sure everything would be set up exactly the way we wanted. By the way, the food was good too! And beautifully arranged. I highly recommend Dalton's Northwest Catering.

Laura

Married on 08/24/2013

Dave and his team are fantastic! He catered my wedding a couple summers back and from then, I've had him cater multiple friends weddings, weddings I've coordinated and even corporate events. HE IS AMAZING. His staff is amazing at fruit displays and meeting your specific needs / desires / dietary restrictions. One wedding I coordinated wanted Cuban food (I was a little skeptical) but he knocked it out of the park! He will customize your package and work with you on all your needs. He also has a full service package with silverware and plates so you don't get the feeling of being nickel-and-dimed. You won't be disappointed.

Jacqueline

Married on 07/06/2013

Dalton's Northwest Catering goes above and beyond.

He accommodated our gluten free needs and served a beautiful spread of food. It was wonderful and the food was so good.

We decided to do pies instead of cake, and the variety and design of all the pies was wonderful!
We also had bacon wrapped scallops and chicken skewers. They were all fantastic.

Needless to say everything went smoothly and the drinks were phenomenal. We did have a bar where people could go and get water, ice tea, lemonade, or hard cider, and it was all so tasty!
It was a wonderfully catered event. Being foodies we wanted diverse options and delicious salmon. The cedar plank salmon was everything we wanted and more.

He also did a tasting with my parents that went very well. He set up a spread of all the options and my parents loved it. He even had created a table setup for guests to create smores... but it was too messy to do at the actual event, but I had thought he would just put cold smores pieces together and see how that tasted with ice cream. But no, he went above and beyond to give my parents the ultimate tasting.

Ashley

Married on 07/05/2013

AMAZING! I have nothing but RAVES for Dave Dalton and his team. From the beginning, Dave was incredibly straight forward and professional, and his packages do not nickel and dime you for every single charge. Dalton's offers the most flexibility with your menu at a great value.

From our tasting, we were sold. Dalton's is all about the experience, so our tasting was a set up similar to what our wedding display would look like, which was impressive! Dalton's takes pride in completing your event, even to adding florals and displays that compliment the florals. I also loved that Dalton's encourages you to buy your own alcohol to serve, which was an added value.

Now for the food. OH MY, what a treat! We had rave reviews from our guests, and we did not hear one complaint. We had the prime rib and the chicken, and both were such a hit. The dishes were perfectly seasoned, salads were dressed appropriately, and the presentation was spot on. The team did a great job keeping glasses and plates full!

After having meetings/emails with a bunch of other caterers, I was incredibly refreshed by the simplicity and ease of working with Dave Dalton. I would recommend Dalton's to any event in the Portland area!

Dalton's Catering was great to work with and the food was spectacular! It was very affordable compared to others I have looked at and their spread is incredible! They provide so many beautiful touches. The food is wonderful, the same quality you'd get from most caterers at half the cost. During the wedding we had an alcohol incident with one member of the family and their bartender was able to smooth things over without causing a scene!

Rachael

Married on 09/03/2011

Dave was amazing! He was involved throughout all of the planning up to wedding day. He was even at the venue for a bit, to make sure everything was running smoothly. He gladly excepted special dietary requests for my husband. The employees were professional and friendly, and we took home a lot of extra food! The food was delicious as was the display. Daltons Northwest is highly reccomended!

Courtney

Married on 07/09/2010

Dave and his crew did such a wonderful job at our wedding. Having him there meant no stress for me (the bride) or my mom. Thanks to them we all got to enjoy the special day! The food was delicious and the display was gorgeous! I highly recommend this company!

Nicole

Married on 07/11/2009

The food was delicious and was displayed beautifully! We got so many compliments about how great the food was. They were extremely helpful and really made things so much easier for me on my wedding day from meeting the cake delivery man, to the linens, to the decorating of the centerpieces. I would definitely hire Dalton's again.

Nicole

Married on 01/12/2008

The food was exceptional, all of our guests were very impressed. Their menu is very easy to decide what best fits your event. We had an afternoon wedding, ceremony beginning at 12:00 Noon, and so we chose the appetizer menu. One of the foods on the menu that a lot of our guests were excited about were the bacon-wrapped scallops, and they were wonderful. They did a wonderful job of displaying the food, it looked like we paid a rediculous amount of money for it, and they were comperable to almost every other caterer we interviewed (none as good as Dalton's). They also provided the bar service and that too looked very professional. Dave Dalton was not able to be at the event (which he usually tries to be at all the events he caters) and there were a few things that didn't flow as well as we had hoped. There were a few things they had taken in the back and forgotten to bring out, which we had to go find (cake cutting utensils, mongraphed napkins for the cake and bar, and similar small things). Also, my mother-in-law makes made our wedding cakes and brought all of her nice accessories which were thrown in the trash when they were cleaning up. She had to dig all her asscessories (Pillars, plastic and glass plates, fountain attachments, etc.) from the trash can. I guess most people have a bakery supply the cake and they use paper type pillars and cake platforms. That was the one thing that we were not pleased about. Otherwise, they did a fantastic job.

Cat P.

Married on 09/13/2021

Wonderful company

Dalton's is a wonderful catering company for all occasions! Hired for our wedding, everyone was wonderful to work with throughout all of the planning stages including being flexible while customizing our menu, attending the venue walkthrough and making sure I was comfortable with everything that was going to happen and on the day the whole staff was nothing short of friendly, hardworking and professional. Me and my guests were very grateful to have their full catering and bartending services on the day. Please do not hesitate to use them for your next event!

Karen

Married on 07/25/2015

These folks did an amazing job! Being in the business for 40 years I was skeptical, but they came through with perfection. When to you ever get hot food on for a function that was outdoors with rain??? Foood was cooked perfect... NW Salmon and Prime Rib (USDA Choice) cooked a perfect medium rare. And all of the sides, passed appetizers, etc...Service staff did a great job keeping up on all bussing ( dirty disgess, glassware, etc...) Wow. Great job Dave Dalton! And I am kind of picky. Price is VERY reasonable per person$$. www.daltonsnorthwestcatering.com

Eran S.

Married on 07/13/2019

Jenkins Estate Wedding

We got married at the Jenkins Estate on July 13th, 2019.
(Dalton's Northwest Catering is the exclusive caterer for Jenkins and also handles booking the venue itself).
It was a beautiful event and we are overall very satisfied with our choice of location.
Please read this whole review, it is not a black and white "everything is great" or "it was terrible", and we want to stress that we were very satisfied with our event as a whole.

Our experience was that communication with Dave Dalton was at times rather difficult.
Most notably, a month before the event, when discussing our wish to hold an ice cream buffet instead of serving a cake, Dave became exceedingly angry, said we were completely ridiculous and scrutinizing (because we previously asked questions like what dressing a salad came with) and offered to cancel the event.
Given that this was a month before our wedding, the thought of canceling over a dessert dispute is clearly ridiculous, so this was simply unpleasant, and rather unprofessional.
We should note that we did end up having the ice cream buffet and it went off just fine, which only further underscores that this was a rather unnecessary heated discussion.

The week before the event we met Dave to walk through the location, discuss where things will be set up etc.
This meeting was quite pleasant, but unfortunately, a good chunk of the information did not seem to be fully relayed to his day-of-manager Nicole.

That said, Nicole was beyond great. She was calm, responsive, and positive.
Thanks to her, all the pieces that were not communicated were quickly remedied and we felt in very good hands.

The venue is beautiful, the food was delicious, the buffet looked great, the staff was very friendly.
What we want to stress is that there were some growing pains in getting to the event, but at the end things ran rather smoothly.
If you are prepared for these potential communication challenges, and are ready to roll with them, this is a truly wonderful venue to hold an event.

Echostickland

Married on 01/01/2023

As a bride to be I felt like a waste of their time!

These guys are in charge of the Jenkins estate, I was hoping to rent a building there to get married in January. My party was not going to be big, so Dave said the catering service would be too much for such a small party. Once it was established that I wasn't getting catering he seemed reluctant to give me any info but offered the tea house. The tea house is not a house but an outside pavilion, my wedding is in January. Now the ridiculous thing is he wanted to charge 350 bucks for me to stand outside in the freezing cold to get married and when I asked for specifics he said it won't work. I was never rude or disrespectful always gracious and appreciative but because my party wasn't big enough to spend real money, I was nothing but an afterthought. I will be telling everyone I know and leaving this review everywhere because I don't want people wasting their time!

So if you have a wedding party and want to go to the Jenkins estate, watch what you say and be prepared for terrible customer service, unless your spending a lot of money. I am sure they would be nice to people who are giving them more money. My opinion is the estate should be taken care of by someone new who may have better customer service. Dave seems tired and not wanting to waste his time. As a bride to be, to feel like I was a waste of his time was terrible!
Are you interested?
Send a message