Reviews
4.9 out of 5 rating
Quality of service

5 out of 5 rating

Average response time

4.8 out of 5 rating

Professionalism

5 out of 5 rating

Value

4.9 out of 5 rating

Flexibility

5 out of 5 rating
99%
Recommended by couples
39 User photos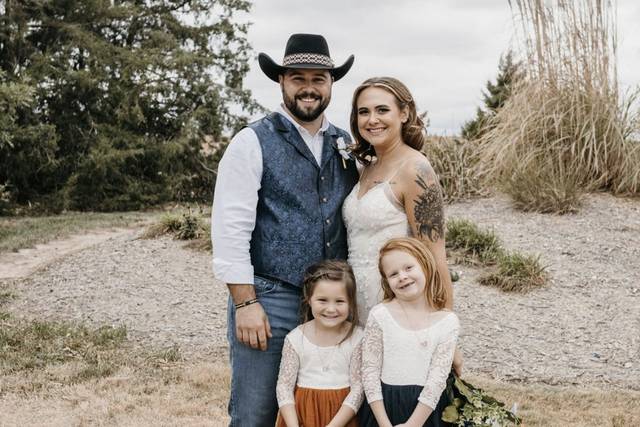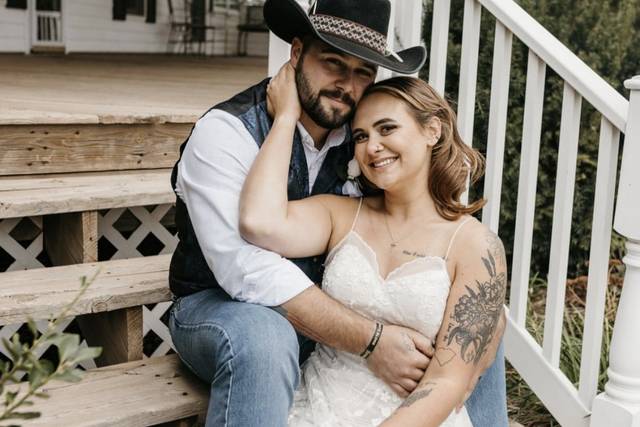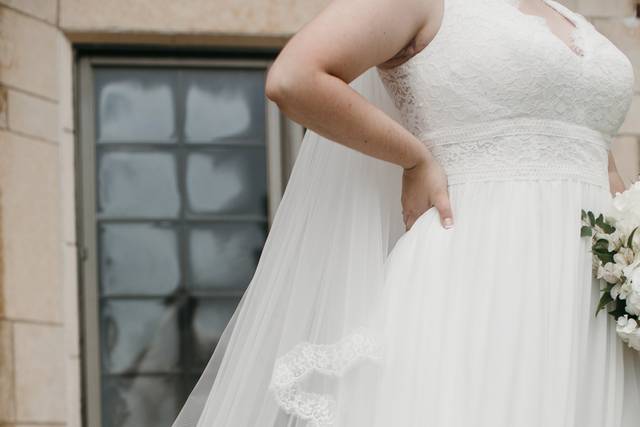 + 35

photos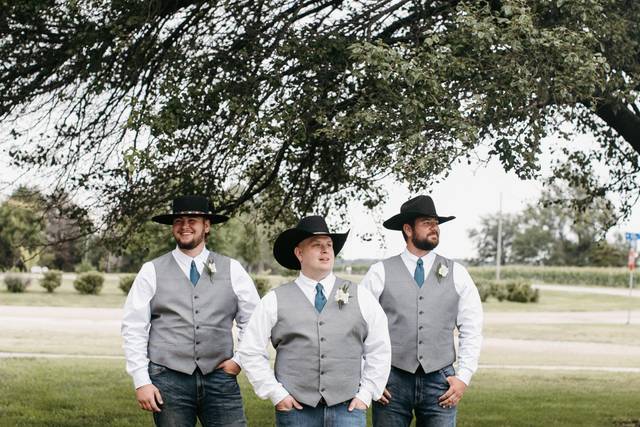 Kelsey H.

Married on 10/14/2023

phenomenal

when i got engaged, i told myself i wanted a photographer than can be authentically themselves and did Cynthia hit it out of the ballpark! her husband Jake was the second shooter and they both made the day go so smooth for my husband, our bridal party & myself. i couldn't have asked for anyone better and the price was so reasonable. thank you guys SO stinkin' much!!

Kirsten B.

Married on 07/08/2023

Affordable!!

What sold me on using Cynthia was her add-on hours! My husband and I had a lower budget for our wedding, and most photographers only had their main packages that were way out of our price range. I found Cynthia's website and that we could select how many hours we needed her for; I was so excited to find a photographer with a great portfolio that was also affordable!! Our wedding day was short, so we didn't want to have to pay for a package that would be for 8+ hours. Our initial meeting with her was on FaceTime as my husband and I were living at different states at the time; she was very friendly and professional! She was also very reassuring on the day of our wedding and helped put my mind at ease when I was worried that we were behind schedule.

I just received our photos and am very pleased!

The one and only thing I didn't like was that some of the family photos were awkwardly spaced, they didn't look like intimate family shots. For example, when we took a photo with both of our sets of parents, our parents were a good 6" to a foot away from us on either side. Same with some of the sibling shots. Better direction for group photos and attention to spacing would be helpful.

Overall, I had a really great experience with Cynthia! Definitely recommend for her pretty photos and affordability!

+ 3

photos

Karen L.

Married on 04/30/2022

Excellent photographer!

Cynthia was fantastic and very professional! She has an eye for making a statement in her shot selection. My daughter and new son-in-law felt very comfortable with her. Their shots were very relaxed and natural, not stiffly posed! We highly recommend her! I think the photographer is the MOST important vendor that you hire! Cynthia does not disappoint! 🥰

Cynthia Dalene Photography's reply:

You are so kind, Karen! I'm very glad you are all pleased with the end results. I had the sweetest clients so it made my job easy :) Thank you!!

Are you interested?

Send a message

Teresa

Married on 10/09/2021

wonderful all the way around

I will be telling anyone that need a photographer about your experience.

Jourdan L.

Married on 09/18/2021

The g.o.a.t

I never write reviews, but Cynthia deserves all the praise and I would never forgive myself if I didn't help the next Gal out. I had the privileged of working with Cynthia for my Engagement and Wedding photos. She was accommodating, energetic and never missed a moment. She is fun and really knows how to capture who you are. Our Engagement photos were A+, but our WEDDING photos are to die for. She provided hundreds and hundreds of traditional and non-traditional (I love a silly shot) photos for us to laugh and cry our way through. Can't speak highly enough of this very talented, always thinks outside of the box individual. She just got me straight away and I think that's super important when you are choosing your photographer. I'm done ranting, just do it!

Cynthia Dalene Photography's reply:

Oh my word Jourdan, you are SO sweet! Thank you so much. I am so glad you felt comfortable and truly enjoyed all your images. I am still oohing and ahhing over them! You were a goddess!! And the reviews really do help, so thank you!

Clay S.

Married on 08/13/2021

Simply wonderful

Cynthia and Team are the best. 100% satisfied, truly remarkable.

Stephanie

Married on 01/01/2019

Just amazing, perfectly captured wonderful memories!

Jordan G.

Married on 09/21/2018

Our Engagement & Wedding Photographer

Cynthia was wonderful to work with! Not only were our photos delivered on time, beautiful, clear, and exactly what we were looking for, but her professionalism and direction made our wedding day completely effortless and fun. Her talent made our engagement and wedding photos my favorite prints in our home!

+ 17

photos

Cynthia Dalene Photography's reply:

Aww thank you so much Jordan! I am so, so glad I got to work with you and that you love looking back on the photos from your big day!

Sandra

Married on 06/16/2018

Cynthia is such a talented photographer! She makes you feel so comfortable, really listens to what is important to you, and makes her photos look so light, airy, and beautiful. I would hands down recommend her!

Cynthia Dalene Photography's reply:

Thank you so much Sandra! I can't wait to work with you guys again soon!

Alex

Married on 06/02/2018

Cynthia is absolutely amazing! From her personality, professionalism, and talent for photography, we could not have asked for a better photographer for our big day. You can tell she loves what she does and it shows in her work. She was delightful to work with, as were here second shooters. They were all just genuinely nice people and it made taking our wedding photos so much fun!

Cynthia Dalene Photography's reply:

Alex, thank you so much for the kind words! You guys were so sweet and fun to work with. Honestly, it was a perfect wedding. Thank you so much for having us!

Erin

Married on 01/19/2018

We used Cynthia Whiteside for our newborn photos. She was fantastic. I am sad I wasn't able to use her for my maternity photos but the baby decided to come when we were supposed to have the photo shoot. Cynthia was very understanding about the last min cancellation for the birth of our son. I am excited to see what kinds of photos we are able to get of this little guy in the future with Cynthia Whiteside. She was/is also very agreeable to having more family photos and photo changes last min. Other newborn photographers I checked into did minimal family shots and were somewhat resistant to changing plans or having personal props brought in. I definitely recommend Cynthia for all your photography needs.

Cynthia Dalene Photography's reply:

Thank you so much Erin! I was glad to help out and am so happy you had a wonderful experience with me!!

Maria

Married on 11/13/2017

Cynthia is very professional and patient. Will recommend her to everyone I know. She is a pleasure to work with.

Cynthia Dalene Photography's reply:

Thank you so much Maria!

Kendra

Married on 07/15/2017

Cynthia was awesome! She is friendly, personable, professional, and fun. My husband and I felt very comfortable around her for our engagement shoot and for our entire wedding day. She made it all so fun! I was very confident in Cynthia and her team that our pictures would turn out great, and sure enough they did. On the day of our wedding, we were taken care of very well. She showed up early with her mom and sister. They made a very efficient and thorough team. Our entire wedding party felt very comfortable around our photographers. She helped me feel at ease on the day of my wedding. The wedding pictures turned out great and we got them on time. There was a great variety of shots too. She even sent us a sweet gift when she sent us our photos! I highly recommend Cynthia Whiteside Photography!

Cynthia Dalene Photography's reply:

Thank you so much Kendra! What a perfect client you were too! We enjoyed every minute of it!

Shea

Married on 07/02/2017

Cynthia is an amazingly talented photographer. She captures sweet moments throughout the day and really focuses on the details. She is so personable and a joy to be around all day! We are so grateful for the beautiful images she captured and I would highly recommend her to any bride planning her wedding!!

Cynthia Dalene Photography's reply:

Thank you Shea! So glad you are pleased with them-- it was an honor to be there!

Shea

Married on 07/02/2017

Cynthia is such a talented photographer. She captures genuine emotions so beautifully. When I got engaged I knew there was no one else I'd rather capture my day. I'm so excited to have her as my wedding photographer this summer. I can't recommend her enough!! ??

Cynthia Dalene Photography's reply:

Thank you Shea, I can't wait!

Alicia

Married on 06/17/2017

I was recommended Sweet Pea Photography from a friend and used them for my baby. In less than 30 minutes, they captured such amazing pictures of my son that I will cherish for a lifetime. They were easy to work with and I look forward to using them to capture many more milestones in my son's life!

Allison

Married on 04/22/2017

Cynthia does all of our daughters photos and did our engagement/wedding photos!! I absolutely love them, I love all the little moments they captured and was very happy with them! Can't wait to get some family photos done sometime!

Cassie

Married on 12/16/2016

I loved working with Cynthia!! I met her for maternity shoot and also had newborn, six month, and one year pics taken of my daughter...
She was fantastic and receptive to my ideas while also knowing what would look the best... I was more than pleased with all the photos she has done... I have given Sweet Pea Photography's name to many of my clients and friends!!

Tayler

Married on 11/19/2016

Cynthia is the most amazing photographer! He was so patient with our dogs during our engagement pictures and took amazing pictures. She was out of this world on wedding day too! She was everywhere! I wouldn't have picked a different person to capture my day! Definitely be using her when the babies start coming! :)

Cynthia Dalene Photography's reply:

Why thank you very much Tayler! You are so kind! It was wonderful to work with you guys too!

Jessica

Married on 11/12/2016

We used Cynthia Whiteside Photography for our recent wedding in November! She was referred to us from a family member who used her for my nieces baby pictures! There is nobody else we would have wanted to shoot our wedding!
Our experience started with our engagement shoot at our wedding venue! She was so upbeat and energetic with wonderful ideas it made the session go so smoothly. I was sure my now husband would have ended up miserable at the end of the session, but she kept him entertained and he enjoyed himself, and that shows in our pictures!!
We haven't got our pictures back from the wedding as it was just a few short weeks ago, and the thanksgiving holiday was one of those weeks, but we cannot wait to see them!! We have no doubt they will be just as perfect as the engagement photos!!
She has a well thought out timeline she provided us and made sure we all stuck to it, which is helpful on the wedding day!!
I would 100% recommend Cynthia Whiteside Photography!!

Cynthia Dalene Photography's reply:

Thank you so much Jessica, you are so sweet! It was wonderful to work with you guys. I can't wait to share your photos with you. Thank you for the review!

Anna

Married on 07/23/2016

We really loved working with Cynthia! She is very nice and fun. She made us feel very comfortable and relaxed during our engagement session and worked with our schedule to do what we wanted well. The planning was done very well and professional. Shortly after we booked her she got pregnant, which was very exciting for her! Her due date was a couple weeks after our wedding so she set up good backup photographers in case we needed them. On our wedding day she was very flexible with time. Her mom was also taking pictures so we had two photographers there. Her mom is also a professional. We got behind but she made sure that we got the pictures we wanted and stayed on time for the ceremony! She even took pictures of us with the wedding party at a beautiful park after the ceremony and before the reception! Then she stayed at the reception to take pictures of everything we wanted even though we were running late at the reception! I think she stayed an extra two hours or so. The pictures are amazing! We got our ceremony pictures on an adorable flash drive and were able to download the reception pictures from an online album. Around 4 months after the wedding my dog had gotten to the flash drive and destroyed it before I was able to download any of the pictures (I should have downloaded them sooner). I kinda freaked out because I loved those pictures so much so I sent her an email and she was able to put all of the pictures online again so we could download them! I'm so happy that she kept the pictures for emergencies like this. Cynthia is very professional, reliable and flexible! She also takes amazing pictures and is fun to work with! Her prices were very reasonable too! We looked at so many photographers who were way overpriced but she was in our budget. I feel so blessed that we were able to use her as our photographer because she did the best job! If you're getting married in the Wichita area I highly recommend that you meet with her and book her as your photographer!

Cynthia Dalene Photography's reply:

Wow Anna! You are SO sweet! You guys were some of the best clients that I could ask for. I will never forget the kindness and gratitude you showed to both my mother and I. Thank you so much for letting us be a part of it, Anna.

We loved Cynthia! She did a good job of making us feel comfortable and the pictures turned out amazing!!!!!

Amy

Married on 11/22/2015

Cynthia is an AMAZING photographer. She somehow captured all of the emotion, joy and fun of our special day. You can tell she enjoys what she does and she is phenomenal at it! We LOVE our pictures!! She comes HIGHLY recommended!!

Cynthia Dalene Photography's reply:

Thank you so much Amy!

Cassie

Married on 10/31/2015

We go often to Sweetpea Photography. Her patience and kindness, makes our sessions fun and easier. I love all the moments she has captured for our family.

Cynthia Dalene Photography's reply:

Thank you Cassie!

Casey

Married on 10/31/2015

Cynthia was so wonderful photographing my daughter. We have used Sweetpea for infant, 3 months, 6 months, and are scheduled for her year pictures. I treasure all of them!
Are you interested?
Send a message