383 Reviews
Recommended by 99% of couples
Quality of service

5 out of 5 rating

Average response time

5 out of 5 rating

Professionalism

5 out of 5 rating

Value

4.9 out of 5 rating

Flexibility

4.9 out of 5 rating
142 User photos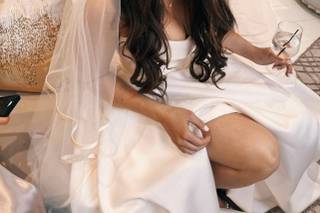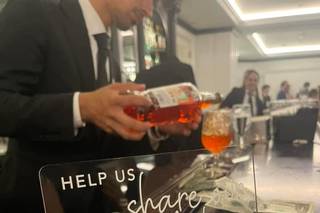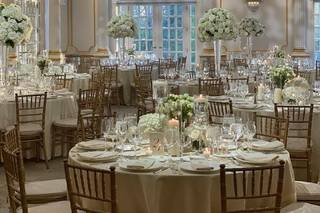 + 138

photos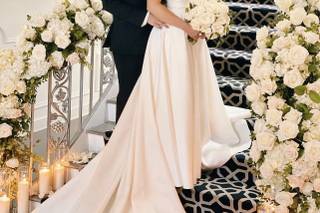 Featured

Kelly D.

Married on 09/10/2022

Booking our wedding at the Crystal Plaza was the best decision we ever made!

Booking our wedding at the Crystal Plaza was the best decision we ever made! From the moment we first walked in the door, we were greeted by Max Janoff like we were family - we immediately felt right at home and knew that we had just found our dream venue. By the time we first toured Crystal Plaza, we had already toured quite a few venues (8+) but Crystal Plaza was unlike anything we had seen at the other venues in North Jersey.

The venue itself is absolutely stunning. From the chandeliers, to the cocktail hour space, to the ballroom, to the gardens, to the atrium, to the penthouse bridal suite, to the groomsmen's vault - every space is beyond gorgeous and distinctly unique. However, what stood out even more to me was the incredible service and staff.

Truthfully, the decision was easy (as it should be)!

Leading up to the big day, Max and his team were very responsive via email (which was so important to us). Their answers to our questions were always helpful and honest. We were so confident that Max and his team would perfectly execute our dream day because they were so detail-oriented and provided us with great feedback based on their personal experiences.

After the wedding, we asked many of our guests - what are the top things that stood out? The answers were pretty consistent - the service, the food, and Max. These are the best answers that we could hope for. We have had MULTIPLE guests tell us this was one of the best weddings they've ever attended.

Our wedding day at the Crystal Plaza was one of the best days of our lives, and it's all thanks to Max and his team. Do yourself a favor and book asap!!

+ 5

photos

Madison S.

Getting married on 04/21/2024

Best night of my life

If I could give this venue 100 stars, I would. I don't even know where to begin other than... PERFECTION. Pure perfection. From the moment I got to the crystal plaza the morning of the wedding, I felt ease. Everything was taken care of and I have never seen a machine run smoother in my life. They have an answer for EVERYTHING. I at one point looked at my brides attendant and needed a tooth brush, 2 minutes later I had one. Chloe was my hero all night.

This is just one example of the level of service... Another example is Ryan, the Maitre D. Ryan is the wedding coordinator VIP. He made our entire day/night flow with NO HICCUPS- ZERO. Who else can confidently say nothing went wrong at their wedding?! At one point in the reception someone noticed my earring was missing, and sure enough Ryan found it in .2 seconds. This is just what the staff at crystal plaza does, they do it all!!!!

Max Janoff was our planner- he truly outdid himself. We told him our vision, and from there he took care of the rest. His recommended vendors were absolutely in sync with everything we had hoped for in our day and more. Everything over exceeded our expectations, from the lighting, to the cocktail hour, to the band, the florals, the table set up... you name it he made sure it flowed. He knew what details were needed and where and left no stone un-turned.

Leaving crystal plaza the night of my wedding was heartbreaking and I will forever be grateful to them for giving me and my husband the best night of our lives.

For you upcoming brides... there is no other place.

If you are looking for the best wedding venue around with unmatched staff, then book at crystal plaza.

Paul K.

Married on 04/21/2023

Bride & Groom

my wife and I recently held our wedding at The Crystal Plaza and it was beyond everything we had ever dreamed of. We had extremely high expectations coming in given the extraordinary reputation the Crystal has, but we were blown away so far above and beyond our most lofty expectations. The venue, staff, food, vendors, and workflow are second to none. There is not a detail that isn't considered and the day-of staff makes sure you and your entire wedding party are attended to every minute of the day. We heard from dozens of guests that the food was the best they've ever had at a wedding. And the venue is absolutely stunning, recently renovated, and designed in a way that makes for an unforgettable night. I would recommend any and everyone who has the opportunity to partner with The Crystal Plaza to do so!!!

Are you interested?

Send a message

Alyssa D.

Married on 04/13/2023

Best day of my life!

My (now) husband and I just had our wedding at the Crystal Plaza in April 2023 and WOW WOW WOW, how happy I am that we chose their location.

From the moment we came to the venue we knew it was the place we wanted to celebrate. They treat you as a part of their family. Max and his team supported us with every question and need throughout the entire planning process and connected us with the highest quality vendors. They also help you to make decisions that are the best for YOU and don't push you in any way shape or form. They want you to create your dream day and are there to make it happen.

Then on the actual day of our event I felt like a true queen for the day. The bridal attendants and maitre d waited on us hand and foot and were so kind and personable. When the guests were finished with their drinks, a staff member was there in a moment's notice to take their glass and ask them if they wanted another. The team is impeccable and the food is NEXT LEVEL. My grandfather is an Italian man who is very particular about his food and his parties and he was floored by the quality of everything!

You can even do your bouquet toss from the balcony and that was so much fun. The bridal attendant came upstairs with me and we were both so excited together, it was adorable!

They round out the night with traveling treats that are passed out on the dance floor to keep everyone dancing until the final moments of the party and everyone was in love. I've never seen so many people on the dance floor at a wedding. There was so much love in the air.

JUST DO IT!! The Crystal Plaza is perfect and I keep saying I wouldn't even go back and do it again because I'm so happy with our day that we couldn't do it better!

+ 6

photos

Leah S.

Married on 03/25/2023

The absolute best deicsion was booking Crystal Plaza for my wedding

Crystal Plaza was my top choice for my wedding venue based on the pictures alone but meeting Max and the rest of the staff there on my tour made the choice even more obvious. The venue itself is absolutely gorgeous - the indoor ceremony space is one of my favorite rooms. With just a 6 month engagement, I was a bit nervous about securing vendors but with Max's help I booked my vendors in record time. Max and his staff helped make the planning process and lead up to the wedding easy.

My wedding at Crystal Plaza was unbelievable in every way from start to finish. From getting ready in the beautiful suites, to the delicious food and drinks, to the impeccable service - everything was truly top notch. We were told countless times by our guests that the venue was beautiful, the staff were true professionals and the food was out of this world (our guests loved our cocktail pairings with the cocktail hour stations and the traveling treats format of dessert). Weeks later we are still getting calls about it being the most amazing wedding someone has been to.

The staff at Crystal Plaza are all fantastic - the attendants were extremely attentive (shout out to Chloe for the emergency bustle pinning when mine broke!), Ryan, our matri d' kept everyone on track all night. We knew we were in good hands from the start after meeting Max and his guidance is what helped create an unforgettable evening for us and our guests. The team really brought our vision to life and our wedding was a dream come true.

Lusine G.

Married on 03/05/2023

The most amazing venue!

I had the best experience!! The most accommodating and beautiful venue!! My wedding was perfect. If I could go back in time there are things I would've done differently but the venue isn't once of them. I'd chose Crystal Plaza over and over again!! Thank you so much for making my day special and beautiful!

Katrina E.

Married on 02/10/2023

The Crystal Plaza made our dream wedding a reality.

The Crystal Plaza will feel like a second home forevermore. From the chandeliers to the extraordinary bridal and groom suites. From the stunning cocktail hour to the unparalleled ballroom. Allan and his team were so helpful, fun and kind throughout the entire planning process. We loved that the Crystal Plaza has been family run for generations and the passion they put into every inch of the mansion is so apparent. Everything is kept pristine - they have thought of everything! They truly brought our dream wedding to life. Everything looked spectacular! The food was fantastic and the light at our ceremony was beyond heavenly, like something out of a dream. We can't thank the Crystal Plaza enough. Our day truly sparkled.
- @katrinaeugenia

+ 11

photos

Titilola V.

Married on 11/26/2022

Two weddings, One day

My wedding was August 5th and I wish I could relive it over and over again. The level of service was absolutely unmatched. Coming from a serving industry I have the tendency of to be proactive and get things done myself but Isis didn't even let me TOUCH A THING when I first arrived. She truly treated me like it was my way and I could literally have anything I wanted. If I wanted shots, I got shots - If I wanted more food, I got more food. If I had asked her to reheat the food that was in my husband and I's suite that turned cold due to the day running behind, I know she would have. Our attendants were LOVELY. Handing me my lipgloss before even requesting. My guests 6 months later are still talking about how our wedding was the best they've ever been to. The price tag is worth the service. Trust me, you are in more than good hands. I look forward to my next event there !

+ 8

photos

Wendy G.

Married on 11/12/2022

Best night of our lives!

Oh, what a night it was! Now that the dust has settled, I can wrap my head around the incredible memories! Allan Janoff, Crystal Plaza, what can I say? You helped us make our daughter's wedding the wedding of her dreams! Without your guidance, outstanding food, magnificent venue, and incredible staff we would never have been able to make it the most special and perfect evening it was. You reacted to every question, small or large as if it was the most important question of the day. You responded to every email, phone call, and request with the same sense of urgency that we felt, even though they weren't really urgent…you respected us from the moment we walked into your office and went out of your way to accommodate every line item we had. Thank you for that.

Your staff, what can I say? They are kind, polite, professional, and they treated us like royalty. The day was just perfect, from the moment we arrived. The bridal party in the Penthouse, and the groom and his groomsmen in the Vault, surely an experience they will never forget. The ballroom was magnificent, the service was impeccable, and the food was delicious! Our friends and family are still raving about how incredible everything was. Thank you from the bottom of our hearts for the memories that will last a lifetime!


Audrey

Married on 10/22/2022

Best of the best!

We had our daughter's wedding here on October 22, 2022. Every aspect - the delicious and abundant food, the elegant and stunning atmosphere, the impeccable service - was perfect from start to finish. This venue is in a class by itself. The one-of-a kind bridal penthouse salon and suite and the bridegroom's vault are not just beautiful spaces - they are experiences. We spent the entire day "partying before the party" in these fabulous facilities. The Janoff family has run this business for generations, they are true professionals, and they aim to please. Thank you so much to Max, Mikhael, the maitre d' team, the bartenders, and the wait staff. Thank you to Chloe in the bridal suite, to the men's vault attendant, to Talmia in the office, and to the nice gentleman who answers the phone. Thank you all for a flawless experience.

Mallory U.

Married on 10/07/2022

Best in the Business!

Best. Venue. Ever. Crystal Plaza is really a top notch, premier venue. Everything and anything you want, they will deliver. They offer so many unique add ons that will make your event really stand out. The venue was stunning, food was excellent, and service was impeccable. I would 1000000% have my wedding here again in a heartbeat. Max and the Crystal Plaza staff are truly one of the best in the business.

Samantha C.

Married on 08/19/2022

Perfect wedding day

The Crystal Plaza made all of my dreams come true for my wedding day. It is not easy choosing a venue but this was the quickest decision we made for the entire wedding. They are devoted, professional and accommodating to all your needs and wants. I also valued their input being they do this ALL the time. They lead us in the right direction and because of that we had an extremely successful, magical wedding day at the Crystal Plaza! HANDS DOWN THE BEST!

Emmanuelle B.

Married on 07/04/2022

Truly amazing wedding venue!!

RUN don't walk to book your wedding at the CP!!! I got married at the Crystal Plaza a little over a week ago and it was truly magical!! Everything was absolutely perfect and better than I could have ever envisioned. As the bride and groom, we truly felt like a king and queen – they took care of our every need and made it so that our wedding was truly flawless. I received texts/calls from the majority of my guests saying how incredible the wedding was and that it was the best one they have ever been to by far.

The Staff: Everyone we interacted with at the CP from our very first meeting to coming back the next day to pick things up was INCREDIBLE. They were attentive, kind, made us feel like the only bride and groom they were working with, and just made us feel so comfortable. We booked our wedding with Max, who always responded to emails during our planning process and was available to us. Ryan was our Maitre D and we just loved him!!! He made the day run so smoothly, thought of everything and was so calm. He made sure everyone was where they needed to be when they needed to be. Special shout out to Chloe and Isaac, our attendants, who literally helped my husband get a stain out of his shirt minutes before our entry into the reception. They were amazing.

The Food: We booked a kosher wedding and didn't have high expectations for the food. But we were so wrong!!! The food from cocktail hour, to dinner, desserts and after party were all fantastic. And the presentation was remarkable! Everyone loved the food!!

The Ceremony: Their new indoor ceremony room is stunning, modern and bright. We didn't have as many flowers as some people do there but you really don't need much because the room by itself is stunning! Again the staff thought of everything and provided all the ceremony items we needed – wine, glass to break, easel, table, etc.

The Reception: The grand ballroom is remarkable – they recently redid the carpet and the dance floor. The round dance floor is AMAZING and part of the reason we booked. Ryan helped us with figuring out the best way to set up the reception and provided his thoughts on the best timeline for the night.

Bridal Suites: These rooms are bigger than our apartments and truly amazing!!! My husband spend the day in the vault with his friends – they have everything you could want. The bridal suite is huge and when we arrived it was stocked with food and drinks! There are lockers, beautiful mirrors, flowers, salon. It is amazing.

Everything about the Crystal Plaza was a dream come true. I would HIGHLY recommend it for anyone looking to have a stress free beautiful wedding.

Adrienne S.

Married on 07/01/2022

Treated like royalty!

We had the most unbelievable wedding at Crystal Plaza. The food, the service, the kindness, and the quality of the venue exceeded every expectation we had and is unmatched by every venue we looked at. Our guests haven't stopped talking about every single detail. The staff thought of every single detail we could've possibly overlooked before we even considered it. I cannot say enough fantastic things about this venue and staff. If you haven't had a Crystal Plaza wedding, you are truly missing out. Special shout-out to Max, Ryan, Iris, Rovin, Ashley, G and so many other CP staff that treated us like absolute royalty. I hope every bride and groom in the world feels the way Crystal Plaza made us feel on the most important day of our lives.

+ 12

photos

Ellen S.

Married on 06/04/2022

The BEST venue ever!!!

There is not enough room to rave about Crystal Plaza! I wouldn't even look anywhere else to host my event. My daughter got married there last weekend and it was pure perfection! The food, service and the venue itself were all amazing! My friends and family are still talking about it! The Janoff's will work with you with whatever you want to do. There is not enough room to write all of the fabulous things to say about Crystal Plaza! Don't go anywhere else!

Danielle G.

Married on 06/03/2022

The most magical place to have your wedding

Five stars is not even close to a high enough rating to truly explain how absolutely amazing Crystal Plaza is. I know many brides say they had the best wedding... it has been three weeks since my wedding and my husband and I are still receiving messages "that was absolutely the best wedding I have ever been to." I never imagined having as amazing of a day as I did. Absolute perfection. From start to finish.
Planning with Crystal Plaza was a dream for any bride - especially my Type A self. Max is just so accommodating and aims to make his customers as happy as they can be. Iris was so detail oriented I did not have a worry in the world about the little things - and she has the most calming energy. Talmia is so kind and responds so quickly to every email. The maitre'd team and attendants are the highest quality staff around.
We started our morning in the bridal suite. My first attendant checked on me so often making sure I had everything I needed. She even checked on all the other girls (all 22 of them...). They gave us breakfast and lunch all while we were getting ready.
The same is to be said for my husband! All of the guys had a blast in the groom's suite! Golf simulator, pool table, barber chair, you name it they've got it. They were just as attended to and pampered.
I was on my way to the church when I realized I forgot my marriage license (YIKES) - I called Crystal Plaza in a panic... I'll have you know they went up to the suite, through my mess of belongings, found it and brought it out to the car as we pulled back into the driveway. I mean they truly know how to put out any fire.
When we all returned back from the church, they had a mini cocktail hour set up for the entire bridal party in the Atrium. They had drinks going and everyone was entertained.
Once we were done with pictures they had a whole room set up for my husband and I to enjoy a few moments of quiet. They brought us a sample of everything at cocktail hour and drinks. It was so nice to reflect on our day in a moment alone. My husband actually took a power nap...
Throughout the reception we were never unattended. Ashley and G were fixing my lipstick, handing me and my husband a new drink whenever we turned around, making sure we were eating. They even made sure the parents were happy.
At one point we were dancing and my husband was sweating... I kid you not his attendant walked up to him with a cold wet towel. They knew I was gluten free and had me covered at all times. There was not a single thing they missed.
Now this is all great... but I have not even touched on the food. I have never been to a wedding and actually enjoyed every single thing I ate. Cocktail hour... my god amazing. Dinner... who ever goes to a wedding and says their dinner was out of this world?!... best steak I ever had! Dessert - No words to explain how amazing.
For cocktail hour our guests complimented everything, but these the most: lamb chops, cheeseburger sliders, whole pig, bao buns, raw bar, mac and cheese, quesadillas.
For appetizer we did the 5 compartment plate - people keep saying they have never seen anything like it.
Shot Carts!!! We had 2 shot carts on the dance floor... this got everyone loosened up. The dance floor was packed the entire night.
Dessert - you MUST do the Traveling Treats. People never had to stop dancing. Over 15 desserts came to the dance floor and every table. I am telling you people dancing with ice cream cones, donuts, brownies, milkshakes, cannolis. Insane. And my husband had 2 of everything waiting for us on our table. This is 10000x better than Viennese hour. This kept everyone on the dance floor, and still gave them all the desserts.
Italian Bakery Finale... MUST HAVE. People still say this was so cool. Everyone filled a box of the treats they wanted as they left.
We had our after party upstairs and it was perfect. Little snack foods for all the tipsy friends. And an awesome balcony for cigars.

There are simply no cons. I am begging friends to get married here so I can go back as a guest. You are treated as royalty from the moment you walk through the doors. Not a place in New Jersey can hold a candle to Crystal Plaza. So many venues are factories and constantly pump out the same wedding every single weekend. This was like nothing I had ever seen. I am so sad it is over! If you are looking to make your wedding day the best day of your life... book it here. It will be a dream come true, the most magical day you could ever imagine.

+ 4

photos

Lucas B.

Married on 05/15/2022

Unbelievable. In every sense of the word.

From the moment we began working with Hunter and the Crystal Plaza team, we instantly were treated like family.

The Crystal Plaza has been in business for 100+ years, and won't let you settle for anything less than perfection. The venue, combined with their catering and ambiance, will leave your guests talking about your event for years to come.

On the day of the event, our lead maître d', Ryan, was calm and composed at all times, and flawlessly helped us execute the day from start to finish. He was incredible to work with and had a meticulous attention to detail. At the end of the night, I felt like I was saying goodbye to my close friend.

Ashley and "G" were outstanding attendants, catering to our every need. They were so detailed and no matter what we asked of them, they did it with a smile on their faces. They knew what we needed before we did.

People always rave about the Crystal Plaza experience, but until someone plans and executes an event with their team, they will never truly understand the depth of that experience. Their entire team, from top to bottom, are stars.

Run, don't walk, to book your event here. Adjust your overall budget and prioritize the venue line-item if need be.

Don't take my word for it. Treat yourself to a tour. I PROMISE you, it will be worth every penny.

Marissa G.

Married on 05/14/2022

Excellent, magical, amazing!

It is hard to put into words how truly incredible the Crystal Plaza is. From the minute we started working with Max, he made our dreams into a reality. The Crystal Plaza took care of EVERYTHING and made wedding planning absolutely stress free. From the food, to the service, to the lighting, to the INSANE bridal suite and vault, the Crystal Plaza has it all. Thank you Max and the entire Crystal Plaza staff for making our wedding the most magical, unforgettable night of our lives.

Sofia P.

Married on 05/07/2022

Highly recommend

The Crystal Plaza was truly the most unbelievable amazing place to get married! I could not recommend it more highly! The attention to detail and the high quality service is unlike any wedding venue I've experienced before (and I've been to a lot of weddings... some at the fanciest venues in NYC). From the minute we walked in for our tour we were intoxicated by the smell (The Crystal actually smells like the 1 Hotel in South Beach). Every room had our jaws dropping, from the atrium with glass ceilings and a modern feel, to the grand ballroom, to the bridal & groom's suite, we were shook. Wedding planning is very stressful, but when we walked into The Crystal we felt a weight lifted off our shoulders. After we chose our date, we were made to feel like VIPs from day one. We were so impressed by the quick response time to all of our questions. Max Janoff and his team helped us customize our wedding exactly the way we wanted it. On our wedding day, all of our friends had the best time getting ready in the massive and stunning bridal suite, and the vault was the coolest man cave ever. My bridal attendant Chloe was one step ahead of me always. She was like a guardian angel. My husband's groom attendant Ryan was beyond helpful and awesome. When it came time for our ceremony, Ryan and Chloe made sure no one saw my dress before hand (which was really important to me). They used walkie talkies to coordinate when the music would change during the precession. It was such a smooth run operation, it was mind blowing. Saving the best for last: THE FOOD. OMG. The Crystal is actually a fine dining establishment, not a catering hall. The sushi station, raw bar, guac station with tequila shots (inside a hollowed out lime), the miso cod, the short ribs, the mini hot dogs, the mini burgers, the grilled cheese & tomato soup, I could go on and on. Our family and friends have probably told us 1,000 times that they have never had food as good at a wedding (or an event) before. Also, there was NEVER a line at the bar, which everyone really REALLY appreciated. The Crystal's amazing staff was at everyone's table making sure they got their drink orders in, which is not something I've ever seen at a wedding before. The party was unreal, magical, the best night of our lives. I will be looking for every excuse in life to host another event at The Crystal Plaza. I cannot thank the Janoff family and the Crystal Plaza team enough for making our day everything we had ever dreamed of!

+ 3

photos

Cristina

Married on 02/26/2022

The Best of the Best

Recently attended the most incredible wedding at Crystal Plaza - truly cannot be topped. The grounds are stunning, food fantastic and the recent renovations they've made are bar none. My friends and I can't stop talking about what an amazing night we had - everything completely exceeded our expectations. HIGHLY recommend!

Samantha C.

Married on 02/12/2022

Don't think, just book!

As a bride, you picture your wedding day and what you hope for it to be like. If you are a Crystal Plaza bride, I can promise you that it will be everything you pictured and MUCH MORE. The Venue's beauty, the food, the service, the people – everything is just spectacular and executed to perfection. Planning a wedding is no easy task. But from the moment we met with Max at the Crystal Plaza, he put our minds at ease, calmly answered all of our questions, and along with the entire rest of the staff were able to make all of our visions come to life. On the day of the wedding, our maître d, Mikheil, the Bridal attendant, Ashley, Groom attendant, G, and all of the servers and staff members made us feel so special, and helped us enjoy every second of the magical day they helped to create. We cannot thank the Crystal Plaza enough for making our wedding so exceptional, memorable, and a true representation of my husband and I as a couple. I wish we could do it all over again. If only the lamb chops were available for takeout. Just saying…😊

Nicole P.

Married on 01/21/2022

My wedding experience - January 2021

I got married at Crystal Plaza this January and it truly exceeded my expectations. Max, Hunter, and the whole team worked with me from the very beginning to make my dream wedding come true and provided unbelievable support the day of and after.
Everything from making sure that my elderly family members had an attendant to even packing our belongings at the end of the night was taken care of. I have never seen such unbelievable service from any other venue.
Our Maitre D - Mikhail, was phenomenal. He made our day run smoothly and was hands on with any adjustments made to plans.
The food was phenomenal and our guests could not be happier. We had an after party with a shot factory set up in the ballroom, which all guests highly enjoyed. We even had food served towards the end of the night.
The bridal suite and the groomsmen vault truly saved the morning. All of my bridesmaids were able to get ready on time and we took amazing photos. The crystal plaza team has managed to elevate both spaces and they look absolutely gorgeous for getting ready photos. Not only that, we were all served breakfast while getting ready and had staff helping as early as 6am. The groomsmen vault had awesome amenities such as virtual golf, a pool table, games, and a cigar lounge.
Our ballroom looked spectacular with lighting provided by Crystal Plaza and helped to tie together our theme throughout the room. Crystal Plaza even used our wedding invitation to create a logo that was etched within the ice bar and looked amazing.
Hunter, max, and the team also had impeccable attention to detail. Having a wedding in this covid environment was not easy with guest list changes happening constantly, but the Crystal Plaza team accommodated all of our guest list changes and even restructured seating to look well organized across our ballroom.
Every part of my experience was amazing and I would highly recommend this venue for any engaged couple looking to have an amazing experience to remember for years with family and friends!!


+ 7

photos

Anthony C.

Married on 01/14/2022

Incredible Night

Crystal Plaza and Ronni did an amazing job of setting us up for our wedding. Everything we asked for was presented beautifully and was way better than the pictures that were presented to us. Everyone was blown away by the Ice Bar, reception and Suites. The Vault for the mens side kept us busy for hours and gave us some of our best pictures. Since we booked way before covid, we had people drop out but Ronni and her team were able to accommodate us to make up for the loss of guests. The pictures you will get here will be like nothing else and the experience will be nothing short of incredible.

Mike

Married on 01/08/2022

Perfect venue!

We started planning our wedding in October of 2019 and needed to reschedule due to the pandemic. We would not have made it through all the replanning if it wasn't for the amazing people at Crystal Plaza. We worked with Max throughout this uncertain time, and he was extremely responsive and fair on planning and replanning numerous times throughout the journey. When it came to the day of execution, everything was done perfectly. The staff at Crystal Plaza are all professionals and they truly know how to throw an unbelieve event. They had every detail covered and were extremely organized to ensure the event went off exactly as we had planned. They were helpful and truly treated us like royalty during the event. We are so appreciative of all the help that they provided during the planning process and especially for making the event the best night of our lives. In terms of the venue, it is beyond beautiful and all the renovations have truly created the most perfect event venue that has all your needs covered.
For those searching for a wedding venue, the ladies got ready in the new bridal suite which is beyond stunning with so many great amenities like a steam shower, massage chair, hair & make up chairs, multiple changing rooms, lockers, etc. The gentlemen got ready in the new groom's suite/the vault that is a huge space for the groom's party to hang out during the day with a golf simulator, barbershop chairs, games, tv/music, and pool table. It truly is the most perfect place to spend your entire wedding day.


Janette A.

Married on 12/23/2021

Exceptional service at and exceptional facility!

While there are many beautiful facilities, Crystal Plaza is truly a spectacular venue that provided exceptional service -- the professionalism, attention to detail, kindness, and warmth of all of their staff made for a fabulous experience. They also communicated masterfully with our vendors to allow for a seamless and perfectly smooth execution of every detail of our event. We could not have chosen a more ideal and perfect venue to host our daughter's wedding. We are deeply grateful to Allan and his wonderful team!
Are you interested?
Send a message