Reviews
5.0 out of 5 rating
Quality of service

5 out of 5 rating

Average response time

5 out of 5 rating

Professionalism

5 out of 5 rating

Value

5 out of 5 rating

Flexibility

5 out of 5 rating
100%
Recommended by couples
23 User photos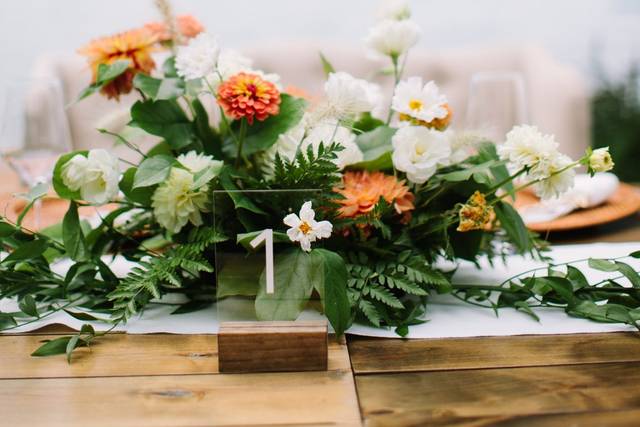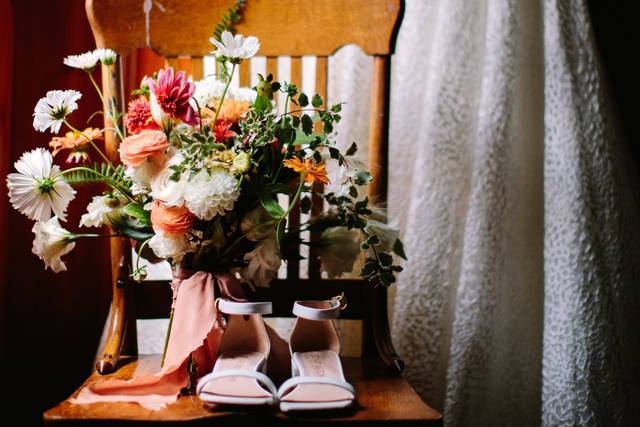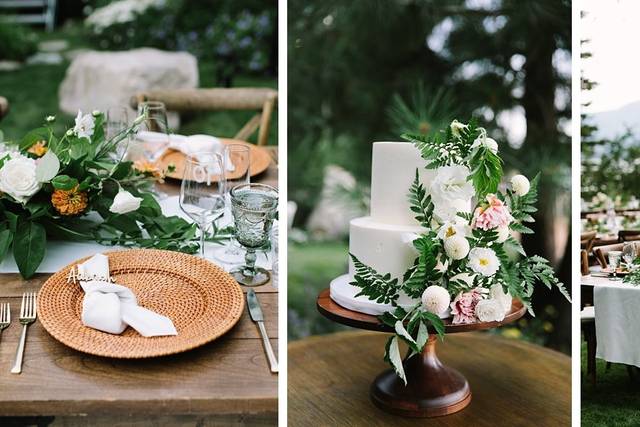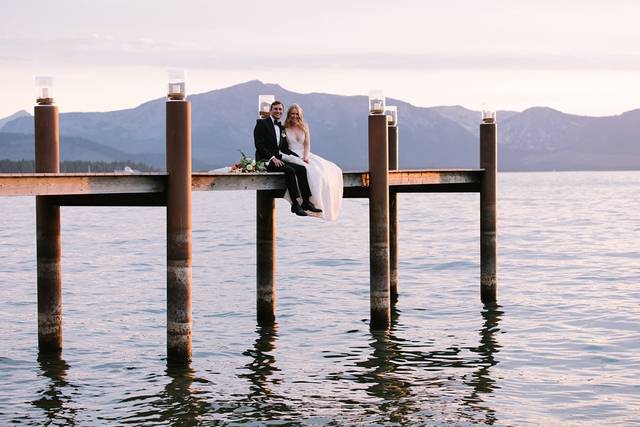 + 19

photos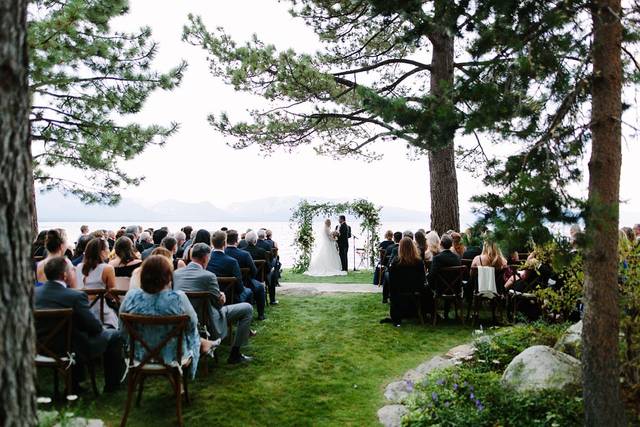 Diana P.

Married on 02/09/2022

Absolutely the best!

Courtney is seriously the best photographer we have ever had the pleasure to work with. The pictures of my daughter's wedding aren't just pictures, they tell an entire story. Each and every one is so incredibly good that my biggest problem is choosing which ones to frame. And her personality matches the genius of her photography. She is fun, inspirational, flexible, professional and you can tell she loves what she does. She even recommended the site for the wedding in the Tahoe mountains which was so spectacular that I will be framing some of the pictures she took of the surrounding scenery as pieces of art for our Tahoe house. I will hire Courtney for any and all future events in my family. Amazing!

Amanda B.

Married on 07/31/2021

5 stars is not enough! Hire courtney immediately!

Courtney was an absolute pleasure to work with from the moment we met her. Not only does she take absolutely gorgeous photos, but she brought an infectious positivity, warmth, and enthusiasm to every conversation we had leading up to the wedding and the big day itself.

A few important things to know about Courtney...
- Courtney is incredibly talented. We did a significant amount of research on photographers, and truly felt like
- Courtney has a gift at capturing a beautiful blend of formal and candid photos throughout the wedding day. She has such an eye for picking out the right backdrops and lighting for every location. This talent was made further obvious to us when we worked with
- Courtney for our engagement session, and absolutely loved all the images she captured. We LOVE all of our photos from our wedding - Courtney truly knocked it out of the park!
- Courtney does her research. In the weeks and months leading up to your wedding, Courtney will make a detailed photography plan, making sure every shot you want has a time and place. She makes a real effort to get to know the names of your family and bridal parties.
- Courtney is a soothing and calming presence. Whenever things started feeling hectic on wedding day, Courtney was there to calm everyone down (especially me!) and make everyone feel comfortable. She was able to capture such intimate shots of my husband and me, and our families, because everyone felt so comfortable around her!

Courtney is a ray of sunshine! Even though she was busy working the whole time, I truly felt like Courtney was a member of our family and a guest at our wedding. And our guests noticed as well - everyone raved about how wonderful and professional she was! She brought so much joy and love to our special day. I couldn't imagine our wedding day without her!

Do yourself a favor and hire Courtney for your next professional photo needs!!! I hope to keep Courtney as both a milestone photographer and a friend for the rest of our lives. THANK YOU Courtney!!

+ 3

photos

Joanne L.

Married on 07/17/2021

Stunning Work

Working with Courtney was like working with a close friend. I originally found her though a recommendation from my wedding planner. Her website was so beautifully organized and portfolio matched the photograph style we most enjoyed. Courtney very quickly responded to our inquiry, and once booked she stayed in contact with us and even sent us a little gift and wedding magazine and prior to the wedding had us fill out a questionnaire so she could study our family tree and learn names of family and friends that really allowed the day to run smoothly. She blended in with the crowd to take beautiful candid shots, but gave direction and gently herded for massive group shots. She was mindful of our timeline and open to suggested posings and pairings. We are so grateful for all the beautiful work Courtney captured for us for our wedding day.

Are you interested?

Send a message

John F.

Married on 06/23/2021

Photographer for Tahoe Wedding

We had an incredible experience with Courtney during our Tahoe wedding and couldn't have asked for more! Her approach was so personable and made everyone feel extremely comfortable. She remembered our entire wedding groups' names and was able to capture every single shot we wanted. We can't wait to work with Courtney again and would absolutely recommend her for any special occasion!

Kimberly C.

Married on 05/01/2021

She. Is. The. Best.

We felt so lucky to have Courtney as our photographer for our engagement. As it was our first time having professional photos taken together, we felt nervous beforehand - what exactly are we supposed to do..? Courtney immediately took the nerves away and made our session fun, relaxed, and overall authentic! & the results were completely above our expectations. We now have 4 of the photos framed going up our stairwell, and the rest in a beautiful coffee table book. We look forward to having her photograph more special moments in the future!

Michelle G.

Married on 09/26/2020

Courtney is AMAZING!

My husband and I were one of the many couples who were supposed to have a large wedding this year but due to Covid we pushed it to 2021. We decided to elope in Lake Tahoe near our original date anyways and hired Courtney as our photographer. Courtney was extremely personable and professional right from the start! She even suggested where to get married and the place was absolutely beautiful and perfect! She caught every moment from the day starting from the very moment we got out of our cars. She made us feel instantly comfortable which helped capture those moments from candid to posed. I HIGHLY recommend Courtney, she is amazing!

Taylor N.

Married on 07/11/2020

Incredible!!

Courtney is the best. Our photos turned out beautiful and she made the actual day so much fun and so special. We felt so comfortable with her and she was just an absolute joy to work with. She's amazing! Seriously, if you can get her to do your photos, you will not be disappointed!

Amanda H.

Married on 10/05/2019

Lovely to work with and photos are amazing!

My husband and I loved working with Courtney. She came to SF to take our engagement pictures and photographed our wedding in Tahoe. I don't love having my picture taken, but Courtney made me feel comfortable. During a stressful time, Courtney was always a calming presence providing amazing service - she took the time to learn our families' and wedding parties' names and answered my 5 million questions. Beyond that, our photos are stunning. I can't wait to work with Courtney for years to come!

Brooke

Married on 09/07/2019

Courtney's photographs are a dream AND she is a wonderful person to be around!!! Highly recommend.

Courtney was a dream to work with & have with us on our wedding day!! Throughout the entire process of finding a photographer, planning our wedding day timeline, selecting our preferences for photos on the big day, and the actual wedding day, Courtney could not have been more professional, kind, warm, thorough, and easy to be around! She brings an energy that put me, my husband, and my entire family at ease. A bride spends a lot of time on her wedding day with the photographer, and Courtney was absolutely someone I wanted with me & my closest loved ones on my wedding day! We did our engagement shoot with Courtney, which I really recommend, since it gave us all a chance to get to know each other and get more comfortable in front of the camera before the big day. And, we got to tell her exactly which of the engagement photos we liked the most, so she could capture similar expressions/landscapes on the wedding day! And she absolutely did! Her photos are incredible, and she captured so many glimpses of small, special moments throughout our wedding day that we will treasure forever. She captured many special little moments that we didn't even get to see ourselves on the wedding day, and we are so grateful for those photos (i.e. pictures of our ring bearer doing sweet & silly little things pre-ceremony). She also respected our wishes for limited portraits and more candids, so we could join our cocktail hour/reception for as much time as possible! We are so happy with our album of photos, and it will be difficult to choose which to frame. On a final note, Courtney learned the names/relations of our family members (based on the questionnaire we filled out before the wedding day), which REALLY impressed our family and helped move portraits along quickly after our ceremony! Thank you Courtney!!!!!! We are SO grateful for you!

Amanda C.

Married on 08/10/2019

Courtney is all around the best!

Courtney is all around the best!! She is such an incredibly skilled photographer and has a way of making you feel comfortable and calm - which was MUCH needed through COVID and on my wedding day. She is professional and always quick to respond. We couldn't be happier with our photos and choosing Courtney to capture both engagement and wedding photos for us.

Shawn W.

Married on 10/14/2018

Courtney is truly amazing - WOW!

Courtney was incredible. My now husband and I spoke with a few photographers and from our first conversation with Courtney, we knew she would capture our day perfectly. We met with her via Skype and talked through our perfect day and she was so so helpful - before we had even signed anything with her! She made us feel comfortable and excited and she was so fun! We immediately said yes! Once we got the ball rolling with wedding planning, Courtney surprised us with a goodie box (so unexpected!). It's the little touches like those that made us feel like we were important to her.

Leading up to the wedding, she was so helpful with our timeline and determining who needed to be where, when. We didn't have a planner, so we were nervous that we were missing something along the way and Courtney kindly helped us through anything we needed with the timeline.

For the day of, I don't even know where to begin. Courtney brought us the sweetest gift to celebrate our big day and immediately started capturing all the special moments. From the girls' makeup to the details to all the little moments with my bridesmaids. It was perfection. We added a second photographer, Eden who captured everything for my husband as they were getting ready. She was also AMAZING! (I am convinced Courtney only knows incredibly talented people). She made sure we were on track with our timeline and that she was there to capture every moment. We had even included the photo booth and all I can say is WOW! If those images were the only images from our wedding - I think we still would've been happy! Even those were amazing. She snuck us out onto the dock at sunset to capture a few photos of my husband and I during dinner (and when I say she snuck us out she went and found someone to get the keys to open the dock gates for us - again, she went above and beyond!). There were so many great photos of our family and friends enjoying our big day. I had a handful of friends who were married at the wedding and they all came up to me during (and when we got all our photos) and told us they wanted to do their weddings over again and have Courtney capture it. She was that good. Anyone would be lucky to have her capture their big day

We requested a Sneak Peak of a few photos to create a thank you card - Courtney didn't even hesitate in saying yes and rather than sending just five or so photos she sent nearly 100! Just as she did at all the other moments she went above and beyond.

We received all of our photos sooner than anticipated from Courtney (which led to a long weekend, looking over every single photo together) and she captured moments I couldn't even remember happening. They were all perfection. Words cannot express how thrilled we are that Courtney was there for our special day. Nobody else could've captured the moments she did and in the way she did it. We had portraits, candids, beautiful scenery shots. Everything we had wanted and more! She also sent us Zip drives AND nearly a hundred printed photos (which we were NOT expecting). Seriously, the little touches of hers were truly the icing on top of our already perfect wedding cake.

Trisha

Married on 10/13/2018

Courtney is a GEM. Her professionalism and artistic talent truly cannot be beat. My fiance and I are so pleased from the results of our engagement shoot! We were so excited to tell our friends and family about the engagement shoot and share our pictures. She is prompt in responsiveness, punctual, funny, personable, and truly a talented artist. We are more than confident that choosing Courtney to capture our nuptials was the best decision we've made. I'm highly "picky" when it comes to taking my photo and she surpassed all of my expectations (very high - ha!). Our home will be full of framed pictures from our engagement shoot!

Jenifer

Married on 07/23/2018

What can we say - they are AMAZING! We can't thank you enough. Traveling overseas to a destination wedding is stressful enough, add to that the stress of not having the chance to look at the location before our wedding day! But you went above and beyond in choosing the perfect spot for us and it was beyond magical!!
You've captured our personalities and the tender moments we had so perfectly, just like we remember them and some of the moments and expressions have been preserved so beautifully - they are so special to us and are going to be treasured by us to provide many many years of happy memories. We are incapable of watching it without crying (and we've watched it plenty of times). The colours and the warmth of the shots is just incredible! Can't say enough times how grateful we are to you for making our day so special and going above and beyond for us!!
We have been posting the shots online one by one and everyone is going Gaga over the amazing shots.
We really did have the most perfect day all thanks to you.

+ 7

photos

Corrinne

Married on 07/15/2017

Courtney was AMAZING to work with for our wedding and engagement photos!! She was warm, compassionate, and fun and she captured so many candid, tender, and special moments throughout our day. We couldn't have asked for a better experience all the way through including the planning process, the day of the wedding, and after when we received our photos. Not only is Courtney always smiling and setting such a happy tone, but she is incredibly artistic and talented and we would highly recommend her for any photography –your experience with her and the results will not disappoint!

Jillian

Married on 09/02/2012

Oh my goodness. Courtney is an absolute dream to "work" with. She took our engagement, wedding, and boudoir photos this past summer, and I couldn't be more grateful that we found her to capture this time of our lives.

As if it wasn't enough that her photos are STUNNING, the experience she gives her clients is worth it alone. Case in point, some of my favorite memories of this year include hanging out with her, getting our pictures taken. I love it.

She is one of the most easy-going, kind-hearted people I have ever met. It didn't feel like we hired a photographer to take our photos, it felt like we hired a friend. An insanely talented friend, to boot!

Every reviewer on here has it right. She's amazing at what she does. A true professional, and you can tell she loves every minute of it. I hope she's willing to put up with me and my goofy husband for a long time because we will be hiring her to take our portraits again and again.

"Would you recommend this vendor to a friend?" Absolutely.

Csilla

Married on 08/04/2012

We couldn't have been happier with our choice to have Courtney photograph our wedding! We had been scoping out photographers in the Tahoe area for a while, and she was the most forthcoming, responsive person we worked with. We loved her style of photography and the flexibility of her pricing options.
As soon as we met her, we knew we wanted her to be our photographer. By the time we confirmed her two days later, she had already scouted our location, gotten some feedback about our possible caterer from a wedding planner friend, and given us some pricing options that worked for us-- before she knew we were going to go with her!

Between booking her and our wedding day, Courtney checked in with us several times -- all little touches that made us feel special! On the day of our wedding, Courtney showed up early, checked in with the wedding party right away, and then went to work! She knew the names of our wedding party and VIPs, and made a point to find out right away who those folks were (and remembered who everyone was!). Throughout the evening, she was always around for the "moments," but was never obtrusive in any way. In fact, most of the time, we didn't even realize she was there! She made sure the wedding moments were being captured without ever making us feel like we were on camera, posing, etc. (except for the purposely posed family photographs, of course!) She was extremely friendly and engaging towards our guests, and a number of people commented to us afterwards about how much they liked her.

We have such a rave review of Courtney, and we haven't even talked about her photographs yet… which of course are amazing! We have already recommended her to others, and hope/plan to use her services again in the future!

Jentry

Married on 08/28/2011

My husband and I chose Courtney to photograph our engagement, my boudoir session and our wedding in 2011. It was the best decision we made in our wedding planning process, hands down. As photographers ourselves, it was important to us that we choose our photographer very wisely. I had admired Courtney's photography for a long time before my husband and I were engaged, and it was amazing to meet with her and work with her from our engagement through to our wedding. First of all, she is an incredible photographer. Technically skilled AND artistic and creative. I absolutely love her style. And then on top of that - she is so sweet and made me feel as comfortable as could be every time I was in front of her camera - even for my boudoir session, which I was initially SO nervous for. She provided our final photos in a very timely manner for all three events, which was a lifesaver for me, since my husband and I had only 3 months from the time of our engagement to our wedding. The whole experience was just absolutely great. Finally, I just want to mention that the comments I received about Courtney after our wedding were that she was so, so, so nice - and that she did an excellent job of directing us AND catching the candid moments. We get amazing compliments on our photos all the time. I could not have been happier with her services - she's a true professional and I highly, highly recommend her!

Stacee

Married on 08/19/2011

I can not say enough great things about Courtney. My mission in the jumble of wedding details was to find people who's work I loved and let them do their thing. Courtney was absolutely no exception. Both my husband and I work in creative fields- him in the graphic arts and myself in interior design- so we were a little picky about how we wanted our pictures to turn out. After looking at her portfolio and blog (which you could do for hours!), we knew we wanted her to capture our day. I can't even put into words how happy the photos still make me every time I look at them, and our wedding was in August. I have no doubt we will cherish these pictures for years to come. She is truly a gem.

Marlena

Married on 06/04/2011

Courtney is fabulous! Just one look at her website will show you the fun and professional type of work she is capable of. But one thing we definitely took into consideration when looking for a wedding photographer (other than talent, obviously) was choosing someone that we would want to spend time with on our wedding day. The day is bound to be stressful and you end up spending a lot of time with your photographer, so we wanted someone we could get along with. After meeting Courtney there was no question she was the one. She put my husband and I at ease and all our guests loved her. Overall you cannot go wrong hiring Courtney!

Julie

Married on 10/15/2010

Courtney was absolutely incredible. Her calming presence relaxed everyone's nerves. She is the epitome of a professional and the ultimate problem solver. Courtney is extremely creative, organized and efficient. She managed to handle a bridal party of 19, plus a rambunctious 9 year old, with grace and ease. She made everyone feel important and beautiful. Our videographers and guests continue to rave about her expertise. We couldn't imagine our wedding without her!

Terese

Married on 08/06/2010

Courtney is wonderful!!!!! She is so creative, thoughtful, professional, personal, organized, open to ideas and suggestions. I could not be more happy with my photos!!!

Robert

Married on 07/11/2010

My wife and I are so incredibly happy with the photos Courtney took at our wedding. We researched photographers for this very special day and are so thankful Courtney was there to capture our wedding at Tahoe. She is so nice, patient, and fun to work with, we could not have asked for more. The locations she picked to take pictures, the poses she recommended, and angles, everything was Perfect! And we Love the CD's and case, not to mention the hundreds of shots she captured, thank you again and again Courtney!

Kasie

Married on 06/14/2010

We were extremely fortunate to have Courtney not only photograph our wedding, but our engagement session as well! Courtney was absolutely amazing to work with. We planned our entire wedding from out of state and she extremely flexible and accommodating with our plans and schedule. She captured our wedding day perfectly. We have received countless compliments on our beautiful photographs. I could not have been more pleased with how everything turned out and the service we received working with Courtney. She made us instantly comfortable and got to know us as a couple in order to capture our day perfectly. I can not recommend Courtney enough!

Heather

Married on 05/07/2010

I can't say enough amazing things about Courtney. She was the only photographer I wanted to document my wedding from day one. She has natural talent that shines through each and every one of her brilliantly composed photographs. I have received many compliments from guests regarding the professional nature in which she took photographs through the course of the day as well. I would highly recommend her to anyone! Love you Court!!

Nicole

Married on 04/10/2010

Courtney is such a beautiful person inside and out. From the moment my husband and I met her we could not stop talking about how amazing she is. Her photography is just beautiful. I have just spent the morning reliving my wedding through her work and I am speechless (again!). She captures every precious moment perfectly. Simply stunning. I consider myself lucky to have worked with her and will continue to ask her to capture future memories.
Are you interested?
Send a message