27 Reviews
Recommended by 99% of couples
Quality of service

5 out of 5 rating

Average response time

5 out of 5 rating

Professionalism

5 out of 5 rating

Value

4.9 out of 5 rating

Flexibility

4.9 out of 5 rating
7 User photos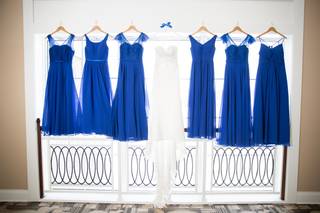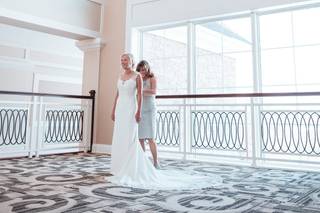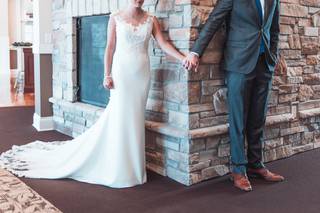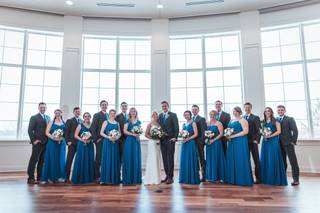 + 3

photos
Stephanie

Married on 10/11/2019

Ahmazing!

Cooper Creek has been amazing from start to finish! Given the fact that the venue is undeniably gorgeous and you don't have to do much to make it your own, but the staff has been WONDERFUL! Lauren Wolf is top notch and always there when I had questions! They accomodated all my requests and made sure the place was set up exactly how I envisioned it. My wedding day was PERFECT and Cooper Creek is to thank! HIGHLY HIGHLY recommend!! :)

Cooper Creek Event Center's reply:

Thank you for the kind words, Stephanie!! We loved having you. Congratulations again on your marriage! -Lauren

Amanda

Married on 05/18/2019

First & Best Decision!

Booking Cooper Creek for our ceremony and reception was the first and BEST decision we made for our wedding! From the very first day we toured the venue, to the day of our wedding-- everyone at Cooper Creek completely exceeded our expectations. All of our questions and concerns leading up to the wedding day were answered promptly. On our wedding day, all of the coordinators and staff were excellent-- we didn't have to worry or stress about a single thing! They even had all of our decorations and day-of items loaded up on a cart for us to easily pick up the following day. I cannot stress enough how incredible our experience was. Would 100% recommend!

Laura

Married on 10/13/2018

Cooper Creek Wedding - Fantastic!

We had the BEST wedding at Cooper Creek! The staff at Cooper Creek – in particular Lyndsey, Hillori, and Jamie – were amazing to work with in the months leading up to our wedding, and they did a wonderful job at keeping the wedding 'under control' the day of the events. We truly had zero issues with the planning process or the wedding itself, and we attribute that to the excellent space and professionalism of the staff. We highly recommend Cooper Creek to anyone looking to host a wedding or another special event!

Are you interested?

Send a message

Renee

Married on 01/13/2018

I don't think that I can say enough about this wedding venue. We had our wedding on January 13th, 2018- a beautiful snowy Saturday night. From the very first day- I have been impressed with Cooper Creek. Lets start with the people there- Lyndsey and EVERY other person you meet that works there is phenomenal. They are easy to work with, kind, accommodating and know what they are doing. When you book with Cooper Creek you get a day of coordinator but they do much more than that. For me- they placed all of the tables, centerpieces, filled all of the vases with water, lit every candle and so much more. I didn't have to lift a finger when it came to decorating the place. And this place doesn't need much decorating to begin with! Every room in this venue is beautiful. The stone and giant windows are perfect for every picture even without decorations.
Back to the people that work there-- the day of my wedding (and the night of the rehearsal) they helped with EVERYTHING. Lyndsey (and others) helped coordinate our rehearsal and made sure everyone knew where to be, when to be there and when to go. She made everything run SO smoothly. I didn't worry about a single thing on my wedding day because of their help- I simply cannot put into words how thankful I am for that! It was beyond helpful having someone there to help me with things that I didn't think of and its all included in the price to rent the place!

When it comes to food they have 3 caterers that they work directly with- including Vonderhaars which is the one we used. I also cannot say enough great things about them. We had a few tastings with them and we would choose them 100% again. Their food was incredible and we got countless compliments on the appetizers and food that we had and it didn't break the bank! Would highly recommend working with them, even if you don't have your wedding at Cooper Creek.

If you are interested- just go look at the place and you will be sold! Its simply the best.


+ 4

photos

Lan-Anh

Married on 09/08/2017

I don't think I could really convey my appreciation for this venue or its employees through a simple review. At the beginning of July we found ourselves without a wedding venue due to unforeseen circumstances. As someone who has always looked forward to her wedding day, I was very disappointed at the thought of not being able to find something that would live up to our expectations. Thanks to all the reviews online we decided to give a call to Cooper Creek and when we went to tour the venue they were informative with all my questions and the site itself was gorgeous. We had the pleasure of getting married here on September 8, 2017 and although it wasn't technically our first choice, I feel so fortunate that everything worked out the way it did.

There's no doubt that changing your wedding venue 3 months before your wedding causes quite a headache but Lyndsey and her team made it so painless. I only met with Lyndsey once before my wedding and she was constantly in contact with me via email/phone to ensure that all the details I wanted would be taken care of that day. They were so polite and kind when I dropped off a car full of decorations the week of the wedding and they were more than accommodating about it all.

I wanted to also give a special thank you to Natalie who was my on-site attendant the day of the wedding, she made everything so easy for me and let me enjoy the time with my friends and family. At the end of the evening the girls also packed up both of our cars with gifts and decor so that we didn't have to come back. My husband couldn't believe that these girls would do that at no extra cost! We were able to enjoy the evening with our guests and I will never be able to thank them enough. Thanks Cooper Creek!

Joanie

Married on 01/14/2017

Great winter special saved us a lot. Beautiful venue with 2 huge fireplaces. Very flexible with what we wanted. Excited for January!

From start to finish, Cooper Creek was professional, and attentive to our needs and ideas. When building the venue, everything was thought of to have the perfect event! From the bridal suite, to the lobby, to the magnificiant windows. We had several guests compliment the amazing space. I would definitely recommend Cooper Creek for your ceremony and wedding reception or any event!

Alana

Married on 11/05/2016

If you take your time, do your homework and compare, you will find that Cooper Creek is a GREAT value for the money. They are not pushy or aggressive in pressuring prospective clients to book (in part, because they KNOW they compare equally or favorably to similarly-tiered event centers).

Cooper Creek Event Center's reply:

Thank you so much Alana for the awesome review! You and your family were wonderful to work with. Best wishes from all of us at Cooper Creek!

Hannah

Married on 11/04/2016

Coopercreek was the perfect place for our wedding ! Everything was beautiful and even more perfect than I imagined! The staff at coopercreek were so professional and made sure my day was relaxing and perfect. I would recommend coopercreek to anyone !

Kate

Married on 10/29/2016

Everything you worry about from 9 months out to 2 minutes before the ceremony- they have it covered. The team is professional, courteous, rehearsed and happy to help. We really feel that we had the best wedding day!

Cooper Creek Event Center's reply:

Thank you so much for the wonderful review! You were a beautiful bride and we wish you all the best!

We are extremely pleased our daughter's wedding reception was at Cooper Creek. The venue is gorgeous, quite large, has fireplaces, large windows, beautiful views, a great bridal suite for the bride and her attendants to use for dressing, hair and make up, plenty of free parking and only hosts one reception per date. In addition, they have an absolutely Incredible staff who make working with them a pleasure. Lyndsey, the wedding coordinator, is a joy to work with. She is organized, professional, helpful, accommodating and always pleasant. We found the same to be true of every staff member we met in the process. We only have positive things to say about Cooper Creek. We are so very glad our daughter's reception was there. It was a wonderful experience to work with their staff and our wedding guests loved the venue as much as we did. Great job, Cooper Creek!!

Lauren

Married on 11/14/2015

Choosing Cooper Creek was definitely the best decision we made for our wedding. At first they seemed expensive, especially compared to other places, but I can honestly say it was COMPLETELY worth the expense. We received such personalized care from everyone on staff and felt that everyone was so invested in helping us have a beautiful wedding. Jeannette and Ashley were amazing event supervisors and made everything go without a hitch, while Jamie was the sweetest person ever and took care of all those important day-of decorations and details. Everyone told us all night how beautiful and well-organized our wedding was and it was all because of Cooper Creek's staff. We couldn't have been happier with Cooper Creek, they gave us the wedding of our dreams!

Rachel

Married on 05/31/2015

Cooper Creek did an amazing job!! We were so pleased with their services throughout the planning process and the day of our wedding. Lyndsey and the staff were so helpful and took care of everything. Everything was expertly organized and went so smoothly. This was despite the fact that the ceremony was supposed to be outside and had to be moved inside at the last minute due to the rain. Thank you Cooper Creek for making our wedding day the best day ever!!!

Paul

Married on 11/15/2014

Lyndsey and the folks at Cooper Creek were outstanding. Lyndsey was in constant communication with us through out the process. She did everything we requested and really make it the perfect venue for our special day. The food was outstanding and so were the taste testing along the way. The place was setup beautifully and really made the place seem magical. Also I would like to give a big shout out to the staff/waiters that night. They were amazing. Always making sure we had everything we needed and very friendly. I will always remember the way the staff treated us that night. If I could give advise to future couples. If you go anywhere but Cooper Creek, make sure the staff is an incredible as Cooper Creek. Really I would advise to go nowhere else. Brides you get the place all to yourself, and lets face it, its your day, you should be the only bride there.

Paul

Married on 11/15/2014

Beautiful location and professional staff

Sam

Married on 09/20/2014

From the second we walked in to the site, we knew we found our reception location. It is new, beautiful and perfect venue for a large, or even small, party. The staff was so helpful, kind and made our planning so easy. We got so many compliments to how beautiful the site was, and getting ready there in the bridal suite was so relaxing and helpful!! We would recommend this location to anyone!!

Christopher

Married on 09/19/2014

Cooper Creek is absolutely fantastic! Lyndsey, their wedding coordinator, was incredible throughout the entire process. She is a great communicator which really made everything very easy. The whole staff at Cooper Creek is very professional and outstanding and the venue itself is magical. Blue Ash really put some thought into the layout of the building. From the huge bar to the enormous dance floor, everything is amazing.

I just can't speak highly enough of Cooper Creek and their team. In addition, their exclusive caterer, Vonderhaar's, was great too. The food was delicious and they also worked with us with some of our guests' dietary constraints.

All in all, you won't be disappointed with Cooper Creek. I can easily see them being the #1 destination for weddings in the Cincinnati area because of how they run their operation!

The absolute best place to have a wedding! Everything from the staff, food, wedding coordinator, fabric options for the tables and chairs, bridal suite, options for the guys the day of to get ready there, and not to mention the place is gooorgeous!!! Perfect for pictures there so you don't have to go somewhere else. I wanted my fiancé to feel special the day off too so the guys got a boxed lunch and I got a beer package for them so they could relax at Cooper before getting ready. We wish we could have a huge party like the wedding every year there.

They were wonderful to work with. Completely professional and helpful throughout the planning process and the night of! It was great that I could trust them to handle everything so we could relax and enjoy the best night of our lives!

Jess

Married on 10/05/2013

Excellent service by the whole staff - they served as our day-of wedding planners. People also commented that our food was the best of any wedding they've been to! Overall, GREAT experience.

Angela

Married on 06/22/2013

Cooper Creek was amazing for my wedding – the Venue is so beautiful and the perfect back drop for a fun reception. Jeannette was my event coordinator and she helped take care of everything and was so patient with me. Being an out of town bride made for some challenges but they were very accommodating with everything including scheduling a private tasting on a weekend I would be on town, helping the week before with the room layout, recommending the best late night snack choices and ensuring my great grandma enjoyed some late night ice cream before she had to leave early! Everything the day of the wedding was taken care of and they allowed me to just enjoy the day! It was so beautiful and I couldn't have imagined a better spot to have my wedding reception!

Kari

Married on 03/23/2013

The staff went above and beyond what I anticipated, especially Jeannette, to make our wedding day an unforgettable dream. The venue is obviously gorgeous but it is the people who deliver the service that really makes this amazing venue the perfect place to get married! We keep hearing our wedding was one of the top weddings our guests have ever been to, ceremony and reception (ceremony was inside). We originally debated a destination wedding, and as our date approached regretted not doing so, but now we are SO glad we chose Cooper Creek as our destination ... I couldn't have asked for anything more!! HIGHLY recommended by me!! (Try the Steamboat Chicken!!)

Jill

Married on 10/20/2012

Cooper Creek is a stunning and beautiful location to have your wedding. I had my ceremony and reception here and I couldn't have asked for a better venue. The staff was beyond professional and extremely helpful. The catering company they use are exceptional too, and the food was the best wedding food I've probably ever had.

Erika

Married on 05/23/2015

Cooper Creek delivered in every possible way to make our wedding day as beautiful, memorable, and smooth as possible! Upon visiting the venue, it is obvious that the facilities are top notch. The decor is lovely (and looks great in the pictures), there was enough space for all 300 of our guests to enjoy comfortably, and our guests LOVED being able to enjoy the outdoor spaces on the warm Spring day. But more important than the space itself, the entire staff was incredibly professional, knowledgeable, and helpful. We had both our ceremony and reception at Cooper Creek, and the staff did a fantastic job keeping things running smoothly and on time so that we could focus on enjoying the moment. In the planning process, we had several specific requests, and the staff at Cooper Creek was very flexible and always found a way to make our wishes happen. I really can't say enough wonderful things about our experience with Cooper Creek. The venue and staff is truly of the highest quality, and I have absolutely no regrets about trusting them with the greatest day of my life thus far.

Cooper Creek Event Center's reply:

Erika,

Thank you so much for all of those kind words about Cooper Creek and our staff. Your wedding was so beautiful and had several special elements that made it very unique and personalized. Best wishes to you and your husband!

April

Married on 05/29/2016

Cooper Creek was the perfect venue for our wedding! The staff were always helpful and responsive throughout the whole process, which was a must-have for us since we were planning from out-of-town. When I asked for measurements on the outdoor walkway for the ceremony, I had them that day. When I asked if we could teleconference my parents in to a consultation, they had the telecomm all set up before we got there. When I stopped by 2 days before the wedding with my 7 boxes of DIY decor, from ceremony aisle decorations to the guestbook to the votives for all of the tables, as well as written instructions as to how everything should be set up, I was thanked for being so specific and detailed and never felt like I was asking too much of my vendors. They provided 3 day-of coordinators, 1 for before the event and 2 who stayed with us the whole evening and even helped clean up after. The bridal suite was very comfortable and incredibly convenient, and we loved having drinks and snacks and the "emergency kit" wall of extras at our disposal. If there were any issues the day-of, they must have taken care of them quickly and efficiently because I never heard about them, which I very much appreciated, no stress! I will say that we paid to have an extra hour of reception and I wish that it had been longer still since the party was still going strong!

Cooper Creek Event Center's reply:

Thank you April for this wonderful review! We are so glad we were able to meet your expectations on your wedding day and the time leading up to it. Best wishes to you and Dan!
Are you interested?
Send a message