42 Reviews
Recommended by 100% of couples
Quality of service

5 out of 5 rating

Average response time

5 out of 5 rating

Professionalism

5 out of 5 rating

Value

5 out of 5 rating

Flexibility

5 out of 5 rating
2 User photos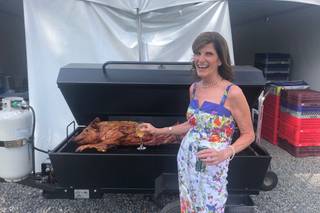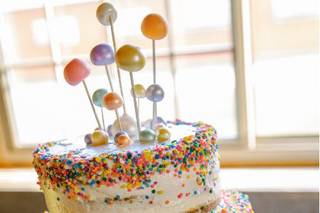 Zulemy

Married on 08/30/2018

Quality & Service No Price can Beat!

Brendan and his team are truly running a tight ship! From our first meeting we knew right away that we wanted CTO(now Platform One), to do our wedding!

Brendan emailed me immediately after I send my first message inquiring information via weddingwire and offered my fiance and I a tasting. We quickly set up a date and loved our first visit there. We met him and Kim on that day, whom we felt very comfortable speaking to. They made us feel right at home and the food was just incredible! Brendan and Kim gave us a few suggestions on venues and it was because of them we found our Wedding Venue!

After they moved locations, we visited and booked my bridal shower in one of their new event spaces. I had a brunch for my shower there and was very happy with the outcome.

Any question I had emailed about along the way, Kim was there to answer it immediately. They even worked with us by accepting multiple payments throughout the year and always providing us with a receipt with an updated balance every time. We visited the new space on a couple occasions throughout the year we planned our wedding e.g. father's day brunch & casual dinners, and always enjoyed our time there.

Our final wedding menu tasting was everything we dreamt about and looking back, we're so happy we enjoyed every bite because on our wedding day, it was one bite and off to do something in that order, repetitively, throughout the night! LOL

My final walk through at the venue with Kim was a success. She was attentive to every detail and I remember driving off and taking a giant deep breath that day knowing everything was going to be just right.

On our wedding day, the outcome was spectacular and the team worked seamlessly. Set up and break down was like some sort of magic trick! My parents want to go back to the restaurant to try our wedding day menu again because it was so good! Even our wedding guests raved about it and said we had the best wedding food they'd ever tasted.

We are so grateful to have worked with such hard-working, professional, responsive, and down to earth individuals. My now husband and I had contemplated for many years if we could afford a wedding and at that, many times asked ourselves, "is this a smart investment", being that we were two young professionals planning and paying for our own wedding while still paying astronomical amounts for both of our college degrees.

I have to say that Brendan and his time are providing an amazing service at a price that is reasonable and affordable which at the end of the day, is truly priceless due to their level of quality and exceptional service. We are happy that we invested in something that was always a dream for us, an overall amazing event, forever memories, and lastly, this company! We will absolutely be calling Brendan and his team for any of our future catering needs!

We thank Brendan, Kim, & the team, for every detail that went into making our day successful.

You will not regret booking them for your wedding or event. We sure didn't!

-The Amadors



Ann

Married on 08/25/2018

Brendan and team were fantastic! Many guests commented on the food - one even saying it was the best food they had ever had at a wedding. And many more on the super friendly staff who made tons of rounds with the passed appetizers reaching all corners of the party. Our twins were married six weeks apart, one in the Sonoma Valley with one of the finest restaurant/caterers there, in a place known for fine food, and then this one in NJ with CTO. We wanted a more casual affair and expected the food would be also more homey. But CTO exceeded expectations in every way - the food was great and the service perfect. They allowed us to tailor the event, for example allowing the beer to be in buckets for self service, to create the more casual vibe we wanted. Their pastry chef even made a funfetti cake from the box mix for us and used our recipe for dairy free frosting so that the bride could partake - it was spectacular and guests ate every crumb. Accommodating in every way! (ps The whole roasted pig was a big hit too!

Natasha

Married on 05/19/2018

Kim and her team were amazing! They made our wedding day just that more special! The food was delicious and they set up exactly how we asked for! I couldn't have asked for a better caterer!

Are you interested?

Send a message

We met with a few caterers for our wedding, but decided on CTO after our tasting. We are so happy that we made that decision. Kim and the CTO staff arrived on time and sprang into work mode. They were professional, courteous, and accommodating.

My husband and I were really pleased with the services and all of our wedding guests loved the food (and desserts).

Thank you Kim and CTO for making our day so special!!

Andrew

Married on 10/21/2017

Brendan and his staff took care of everything and made our wedding event the success we where hoping for. The food, staff, preparation, and clean up was all spot on. I would most certainly use Cook To Order again and would recommend them to anyone.

Maureen

Married on 10/07/2017

Brendan and his team went above and beyond to accommodate all of our requests for our special day. Working with the Cook To Order staff was convenient and easy. The value for the quality and variety of food provided was exceptional. Our guests raved about the food and the friendliness of the staff. I highly recommend Cook To Order for any event you may have.

Anna

Married on 09/30/2017

CTO was invaluable to me for this wedding. Not only was the food delicious and reasonably priced but I relied on Brendan for advice on many other aspects of the wedding. I really felt I could trust his opinion and that he had our best interests at heart. Also, his whole staff was friendly and top-notch I would definitely use CTO again for any catering needs I had.

Ingrid

Married on 09/23/2017

Brendan and his team were amazing and easy to work with. From our first encounter to the very last. Brendan and his team exceeded our expectations with great service and professionalism. Not to mention that the food was incredible delicious. During our wedding they not only made sure my guest were treated well but also the bridal party and us. We were served appetizers during our pictures. Overall, it was a great experience and I look forward to hiring them againfor my next special occasion. GRACIAS!!!!

Katherine

Married on 09/23/2017

I can't say enough good things about Brendan and Cook to Order. Brendan was helpful from the beginning to the end of the whole process, giving us not just guidance for the food but the whole wedding.
His prices and service charges are so reasonable, you might worry that you would not get the quality of food you'd like, however this is the complete opposite. The food was SO GOOD. Many caterer's food will be good at the initial tasting, made in small quantities but when they are made for large groups they end up bland and lukewarm. Cook to order's catering was just as good on the day of our wedding, we had so many compliments from the guests on how delicious the appetizers and main courses were. Our wedding was probably the most difficult for a caterer, around 200 people, outside and family style! Brendan pulled it off so smoothly.
We also had a dessert and liquor coffee bar, and the set up was beautiful! I would 100% recommend anyone to use Cook to Order as your caterer, you will not be disappointed :)

Amanda

Married on 09/14/2017

The Best Caterers Around!

Brendan, Kim and the rest of the CTO team are absolutely amazing to work with. Not only is their food delicious, but Brendan and his staff are knowledgeable in so many aspects of planning a wedding. I had many special requests and last-minute additions to our menu and Brendan and his team went above and beyond meeting those requests. We have family with special food diets, and many friends who follow a vegan diet and CTO was able to include foods that were delicious for all to enjoy. It's been over a month since my wife and I got married and our friends are still talking about how delicious the food was. If you are looking for a caterer who exceeds your expectations and is an absolute pleasure to work with look no further and meet with Brendan and his team.
Brendan, Kim and the CTO staff-Thank you for everything that you did to help make our day so special!
-The Green-Rabbitts


Shirley

Married on 09/10/2017

Absolutely wonderful, everyone commented on how wonderful the food and service was. I just got off the phone with a guest who said it was so classy (his very words). I would recommend CTO without reservation. A very positive experience working with Brendon and Kim - top notch!

Kristine

Married on 08/05/2017

Brendan and his team were incredible caterers for our tented wedding reception on our property. They gave helpful direction for the flow of the cocktail party and dinner during their onsite visit, and made us all feel totally confident that everything would be handled beautifully (it was). Cuisine was imaginative and delicious, menu was flexible, staff friendly, and inclusion of china, glassware, utensils and linens provided a superb value. Highly recommend!

Brian

Married on 07/22/2017

After reading several glowing reviews, we had to contact CTO and ask if they could cater our wedding. We had a smaller wedding of less than 75 people, but Brendan made sure to make us feel as significant to the business as a very large wedding.

We made the trip to CTO for the tasting. Right from the start both the food and presentation was tremendous! While there were a few standout dishes, I doubt I could come up with a favorite, only because there really wasn't any selections I wouldn't want to enjoy again and again!

Brendan made us feel completely at ease with his level of confidence that he would be able to handle every detail. That also meant him asking us questions about the event that we hadn't even considered. From the main dishes, to the linens, to making sure there would be enough ice for the beverages. Brendan covered everything without overwhelming us with the small stuff.

As for the day itself: the folks at CTO were fantastic! They arrived early in order to set up. Aside from the linens, CTO added small hints of decor that completely matched the theme for the day. (Just another example of their attentiveness.) The servers were friendly, energetic, and remembered what each guest preferred, which impressed several of our guests.

The bartender was incredibly friendly, personable, and a fantastic addition to the staff and the night. Many of our guests commented on his personality and skill behind the bar.

Each appetizer was flawlessly presented, and tasted incredible. The main courses were a huge hit with our guests. But that being said, there wasn't anything that didn't get rave reviews. More than a handful of guests asked for CTO's information to either use for themselves, or pass along to someone else getting ready to have an event.

The clean up at the end of the night was quick and thorough. They even folded up the rental chairs and neatly stacked them for us.

We cannot say enough about CTO!

Jessica

Married on 07/15/2017

Brendan and his staff were absolutely amazing !!! From the amazing food that my guests still continue to rave about.... everything was exquisitely prepared , fresh ,flavorful and beautifully displayed ; they engaged well with guests and made me feel so at ease about my big day.... They set up
the venue so beautifully, cleaned up , and offered help in other areas of my wedding that were not even part of their duties .... The professionalism was impeccable....such an amazing group of people who really made us and our guest , their priority ! The only regret or complaint that I have is that I can't have them around with me all the time ! I strongly recommend him to any bride looking for amazing food, great culinary experience for you and your guests and prices that are unbeatable ! I wish I could relive my wedding all over again and a large part of that is because of the service that Cook to Order Provided

Dani

Married on 07/01/2017

It was such a pleasure working with Brendan and his team. I have Celiac as well as a few of my guests and the quality of the gluten Free food was outstanding. We had a brunch style reception with gluten Free pancakes, breakfast sandwiches, empanadas, tarts, quiches, etc. and ALL gluten Free. Every one of my guests complimented on the food, service, and display. Each staff member was professional and kind and I just cannot say enough great things about them. Cook to Order was top knotch on every aspect and I will go back to them for every event in the future.

Christopher

Married on 05/20/2017

Book them! Brendan's attention to detail and service were excellent, he is knowledgeable and committed to giving you exactly what you want, and he has some of the most reasonable prices around (linens, staff, tableware, setup/breakdown, equipment, and more included!). And I haven't mentioned food! My guests could not stop raving about every bit of food that came in front of them, and everyone left stuffed and happy. We did the cocktail reception, and initially we were worried our guests might leave hungry (as this has happened at similar receptions in the past) but Brendan and CTO work to make sure that won't happen! Every new appetizer brought a gasp and a smile from my guests, and they could stop raving about the NY-style hotdog cart and how perfect it was for such a fun wedding.

So maybe I've convinced you at least talk to Brendan based on the food (seriously, you will be happy, your guests will be happy, and literally no person will leave hungry), but I have more to tell! Brendan is a professional all along the way. Like many first-time wedding planners we had no idea what do/expect with each planning step we took, but Brendan guided us expertly. He told us about popular dishes he served, about how we could structure our wedding enough so that guests knew what to expect but not to the point of being too "traditional" (we wanted to avoid that), and he listened to the vision we had for our special night and translated it into a great menu. One of my husband's cousins has a severe legume allergy, and Brendan spent so much time researching to tell us which items were absolutely legume-free so that our guest could eat safely. He went above and beyond every step of the way, including the day of the wedding when plans changed regarding table seating and he just took it in stride and calmed me down with his quick professionalism. And our guests could not stop complimenting how great the servers were! Quick, professional, efficient, and so incredibly friendly.

Kerri

Married on 01/21/2017

Brendan and his team at Cook to Order catered our wedding last weekend and they far exceeded our expectations. We couldn't be happier with the quality of both the food and the service, and we would recommend them for any and all of your catering needs. From our very first meeting with Brendan, he was completely on the ball and full of great suggestions, insightful questions, and helpful tips. We really felt that he understood our vision and he executed it flawlessly.

We chose a station style reception, and Brendan had some really excellent, creative ideas as to how to set up our reception space to keep our guests flowing and interested in all the options. It worked out perfectly, and people really seemed to enjoy the unique layout, but more so the fact that they were able to eat so many wonderful things. Our guests were so impressed with the quality and variety of the food that CTO provided, and we received tons of compliments on the excellent work. Our cocktail hour consisted of 3 stations (adorable mini sliders, a VERY impressive seafood station, and a cheese and vegetable station), and well as a variety of passed options. I personally LOVE the spring rolls he makes. Dinner consisted of a variety of meats (guests got to try as many as they liked), a pasta station, a mashed potato station, and various salads and breads. Everything was presented beautifully, and tasted even better than it looked. The staff was wonderful and attentive, even putting together personalized platters for my husband and I so that we had an opportunity to eat between spending time with our guests.

Aside from providing exceptionally delicious food, Brendan and his team helped the evening overall run as smooth as possible. I can't say enough good things about Cook to Order. Amazing food, wonderful service, and we just couldn't have asked for more on our wedding day.

Kenneth

Married on 12/26/2016

We had our wedding the day after Christmas.. Brendan literally took care of nearly every detail and made our day smooth as possible. Also- the food was unbelievable .. great unique appetizers and he was super flexible, he made some unique dishes for us that weren't on the menu. I absolutely recommend him to anyone getting married in this area. Go in for a tasting, you won't regret it!

Kemba

Married on 12/26/2016

Brenden and the CTO crew made my wedding an outstanding event. Guests raved about the quality of food and the exceptional service. They did an awesome job incorporating my Caribbean heritage and offered specialty foods. I didn't have to worry about anything from decorating to clean up on my wedding day. They handled it all and it was the perfect wedding.

David

Married on 11/12/2016

Brendan & the whole Cook to Order crew was amazing! We worked with Brendan & team for our more DIY driven wedding and put together exactly what we needed. Very flexible when it came to what foods to pick, what linens we needed, etc. all within our budget. AMAZING vedor. As for the food... we went in for a lovely tasting at their storefront... they were our first caterer and we decided that night to go with them. Fantastic service, and extremely flexible, understanding and helpful. They even came to check out the venue before the big day and helped us in any way they could. For any event catering (especially weddings) I'd absolutely hire them again in a heartbeat.

Excellent caterer!!!! Our guests loved all the food and the staff was awesome! Brendan and his team made our wedding day even more enjoyable!! While Chris and I were getting our pictures taken, Brendan brought us a tray of appetizers. We highly recommend Cook to Order for weddings and any other special event you may have!

Brad

Married on 10/22/2016

Working with Brendan and the CTO crew was truly great. The options were plentiful and the quality of food was superb. To top it all off, the staff at our wedding handled all the last minute changes and requests with a great attitude and sense of urgency. They set up tables and linens, organized all the food, manned the bar, ensured everyone had everything they needed, and cleanup was quick and efficient. All of this was so impressive and was such a good deal when compared to other catering companies that we looked at. I never thought we'd find a caterer that would do such a professional job and have this large variety of options at a manageable price. I would recommend them to anyone hosting an event. Thanks Brendan and the CTO crew!

Katlyn

Married on 10/15/2016

Brendan was the most responsive vendor I have ever dealt with. Cook to Order was professional, food was amazing and the service was above par. My wedding wouldn't have been what it was without Brendan and his staff. The planning of the menu, to the execution the day of was outstanding and I will use Brendan/ Cook to Order for all of my catered events.
Thank you Brendan for helping my wedding be the best it could be.

Ross

Married on 10/08/2016

Meet Brandon, the owner for a tasting at his Flemington restaurant. A true professional that made my daughter's wedding a huge success. All the guests raved about the food and presentation. I would highly recommend Cook to Order for any size event!

From the first tasting to the wedding day my husband and I were blown away! Brendan, the owner, is wonderful, pleasant , and easy to work with! He is flexible with all your needs and accessible. He is also proactive in helping to plan the menu. I highly recommend the appetizers , especially the coconut shrimp, and there is a wide variety to choose from.
At our tasting , Brendan sat down with us, and gave us personalized service right from the beginning. His prices were the best around when I compared many local caterers , and that did NOT affect the quality which was top-notch!
Brendan met with us at the venue a few weeks before the wedding to finalize details and he was very helpful with suggestions of things I didn't even think about!
The wedding day was perfect, and went smoothly. All of my guests loved the food and the friendly service.

Erica L.
Are you interested?
Send a message