34 Reviews
Recommended by 100% of couples
Quality of service

5 out of 5 rating

Average response time

5 out of 5 rating

Professionalism

5 out of 5 rating

Value

5 out of 5 rating

Flexibility

5 out of 5 rating
60 User photos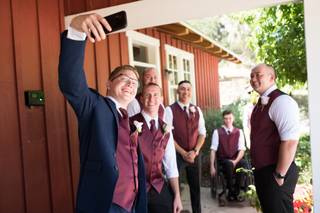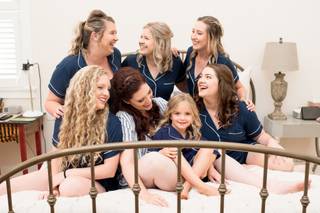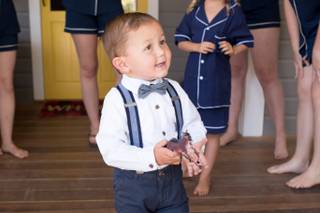 + 56

photos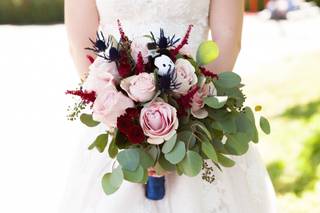 Adrianna

Married on 06/22/2019

Coco is the BEST!

If you are still looking for a photographer, look no further. Coco is the most wonderful person in the world to work with, and we will forever trust her and her team to capture our important family memories. She made everything about our photos so incredibly easy--from our engagement shoot in Redlands to our wedding and reception in Thousand Oaks. Coco has such a beautiful personality that makes it easy to be in front of her camera, and she made everything run so smoothly the day of the wedding (and even made it fun!) Our families adored her and the second photographer she brought with her, we got all of the shots we hoped for and more, and Coco went above and beyond to capture every little detail. Even the ones we hadn't thought of. Her photos are absolutely gorgeous, and we can't wait to have them hanging in our home. We LOVE Coco, and can't wait for the next life event that we can have her photograph!!

+ 13

photos

Andrea

Married on 08/24/2018

There isn't enough room to praise Coco more! I may be biased, as I've known her for 10 years, but it wasn't until our engagement shoot last year and then our wedding last month that I got to be her subject - dream come true. She's so lovely to work with, from the booking process (she was SO helpful!) to the shoots themselves, I always felt like I was in good hands. She has this incredible way of making you feel comfortable and beautiful and never awkward (which so many photographers do). She's got boundless energy and is just so darn delightful. I can't imagine having anyone else capture such important moments in our lives. You really can't go wrong with Coco!

+ 7

photos

Jessica

Married on 08/19/2018

Coco is by far the best photographer I have ever worked with, she is so fun and professional! I have used coco for family pictures multiple times and she by far exceed my expectations for my wedding. I wouldn't trust anyone else to take my wedding or special occasion pictures!

+ 7

photos

Are you interested?

Send a message

Cheryl

Married on 05/12/2018

Coco and her assistant, Courtney, were truly wonderful to work with before, during and after my wedding.
First off, Coco has such a positive energy about her and you can feel that love that she has for photography and capturing special moments in people's lives. leading up to the event, Coco was great in answering and adapting to all my random questions and changes to my itinerary. She offered great advice without being presumptuous or obnoxious ( I can not say that for all the vendors I spoke to during this planning process)!
On the Wedding Day, Coco and Courtney showed up, took amazing pictures, got the great shots and made everyone feel fantastic and comfortable with the cameras clicking away. I received access to my gallery quickly and love seeing the memories again.
The only negative thing I can say is the fact I don't have enough wall space at home for all the beautiful photos I want to display!

Jill

Married on 04/28/2018

We could not be happier with our decision to hire Coco as our wedding photographer! Coco and her second photographer exuded positive and happy energy the entire day of the wedding and the pictures really reflect that. We had a pretty vigorous schedule of photos to be taken, as our families wanted to have several group shots taken. Coco had no problem working with that schedule and managed the transitions between groups seamlessly. Coco was also a great sport in taking some pictures with our dog! Coco was able to keep up with quite the rambunctious reception, taking amazing shots of the Hora, the cake cutting, and the dance floor.

We received the digital files with the pictures a few weeks after the wedding, much quicker than we expected. We are so happy with the pictures. Coco really captured our beautiful day. Our families and friends who viewed the photos told us they are some of the best wedding pictures they've seen. We can't recommend Coco enough.

Janie

Married on 11/18/2017

All I can say is Coco is stellar. I knew I wanted her as our photographer when I saw one of her first wedding shoots. She captured our day perfectly. I thought I would regret not having a videographer, but her pictures gave me all of the memories I needed after the wedding. She is a joy to work with, made EVERYONE she took a photo of feel appreciated, valued, and comfortable. I am so lucky she is also my friend! If you want someone who will bend over backwards for you and always remember you still exist throughout your engagement when your other vendors simply forget about you and/or write you off, Coco is your girl! I couldn't recommend her more highly! Her second shooter was amazing as well! She assembles the perfect team to meet your needs!

+ 7

photos

Caitlin

Married on 11/11/2017

Hiring Coco as our photographer was one of the best decisions that my wife and I made for our wedding. I had assumed wedding photography would feel forced and awkward, but Coco's fun personality made us feel instantly comfortable and she made sure to capture everything we wanted on our wedding day. I was really impressed when she came to the venue walkthrough months before the wedding so that she could get to know the space and know where she would want to stage some of the couple and family portraits. She was kind, patient, and professional throughout entire process. The photos turned out beautiful and we had access to them about 2 weeks after the wedding, which was phenomenal so that we could get them all packaged up for Christmas gifts. Coco is wonderful and we would trust her with any photography needs we might have in the future.

+ 4

photos

Courtney

Married on 10/14/2017

Coco is amazing! She has such a bubbly personality that made us feel instantly comfortable. My Husband and I are not too keen on taking formal pictures, but Coco made the process so fun and easy throughout the engagement pictures and on our wedding day. She went above and beyond to make sure we had the pictures we wanted. Might I add, that we got all of our wedding pictures back in LESS THAN TWO WEEKS.. YES, that quick!! We look forward to working with her again in the future!

We HIGHLY recommend Coco Mckown Photography!


Mary

Married on 07/15/2017

Coco is absolutely amazing! She was able to work my wedding into her vacation plans which was fantastic because I couldn't imagine anyone else capturing my special day! Coco's infectious energy made getting the pictures done a breeze. She was able to keep the ring bearer and flower girl engaged and excited. She captured some of the most precious moments of the day. All of the guests raved about how it seemed like she was always there to get the perfect picture. I absolutely recommend her!

Julie

Married on 06/24/2017

Coco is not only excellent at what she does with her photography. She is also such a sweet and fun person! She makes the photo session relaxing as before going into it I was a little nervous. I made a new friend and I plan to use her again. Thank you for all you did Coco!!!!

Veruschka

Married on 05/07/2017

Finding someone whom you can trust with the most precious of moments is SUCH a difficult task. Will they be patient, attentive, thoughtful? Will they be able to capture the essence of our family in photographs? COCO is a HUGE yes to all of these! She is not only an INCREDIBLE photographer--she also had the magic touch of capturing the most Amazing moments that will last forever! I feel sooooo lucky to have found her!!!!

Emily

Married on 04/01/2017

Coco is hands down the best at what she does! Not only was she excellent at communicating with us before the wedding, she did a fantastic job of giving directions on the day of the big event. She made everyone feel very comfortable—and we had several guests comment on how excellent she was (both in personality and efficiency!). She finished our family formals in record time, and had a knack for being exactly where she needed to be at just the right time. And of course, the pictures are stunning—she has an incredible eye for capturing genuine moments while also maintaining stellar artistic perspective. We would recommend Coco to anyone—you won't be disappointed!

Emily

Married on 03/29/2017

Working with Coco was like having a long-time friend with me through every moment of our special day! She was so personable and went above and beyond in both our Engagement Session and our Wedding Day! Coco will do whatever needed to get "the perfect shot", even if it means power- lifting a heavy ottoman to recreate a sentimental picture. Coco has such an aura of friendliness about her that put everyone in my wedding party at ease. She effortlessly captured the perfect blend of the serious and romantic shots and the goofy and quirky shots that my husband and I both are. Coco and her assistant Courtney were invaluable during the reception. Not only capturing our guests, but also constantly making sure my husband and I had what we needed and were enjoying ourselves—something I can't even explain how much I appreciated. Coco's turnaround time is incredible, and is something important to know when choosing a photographer! We received our photos within 3 weeks, and each photo was more beautiful than the last. I would highly recommend Coco to anyone in search of both professionalism and a good-natured and fun photographer. Coco was the best!

Kari

Married on 03/11/2017

I couldn't have dreamed of a better experience!! Coco is amazing and makes you feel comfortable in front of the camera. Both my husband and myself are the antithesis of photogenic, and Coco was able to make the experience so fun and she caught us at our bests! She is amazing with kids and made all six of our kids smile beautifully! She is an incredible photographer, professional, communicative and fun!!

Matthew

Married on 01/14/2017

What a professional! Coco was constantly in contact with us. She explained the steps that she would take to ensure a great wedding day photo experience. She took our list of photos we wanted and even suggested a couple of good ones we didnt think of. She was easy to work with on the date too. She was like a photo ninja. Always there getting shots yet not being a distraction. She got shots that had to have been quick moments too! You get more than your moneys worth! I would recommend her for any event where you need a pro photographer.

Faith

Married on 10/02/2016

Coco is AMAZING and I cannot even begin to express how happy I am that my husband and I were able to have Coco photograph our engagement session and our wedding. Coco came highly recommended from our really good friends who had her take their engagement pictures. I loved what I had seen of their pictures and after looking at more of her pictures on her website I knew she was the photographer for us. We messaged her and she got back to us right away. From the moment we met with her it was clear that not only was she professional but she was also incredibly friendly and we could tell that she was truly passionate about her photography. Our first session with Coco was our engagement photoshoot. My husband and I quickly learned that it can be rather awkward to take formal pictures but Coco quickly put us at ease and made the whole experience so much fun. She had so many great ideas and she helped guide us through the whole process. All of our pictures came out beautifully and we absolutely love them! Throughout the rest of our engagement photo session, Coco took the time to touch base with us and was in close contact with me the closer we got to the wedding. She even went out of her way to come meet me at my venue during my final walkthrough so she could check it out before the big day. On the day of the wedding Coco came prepared and from the moment she arrived not only was she the photographer but she was another guest ready to partake in all of the festivities. What I loved most about Coco was that she shared in all of our special moments with us, it was just like having another friend at the wedding who happens to also be taking fantastic professional pictures. All of our photos turned out amazing and we have gotten so many compliments, both the formal shots as well as many candids. My husband and I cannot recommend her enough and look forward to having her take our family pictures one day.

Lynn

Married on 10/01/2016

Coco is amazing to work with! She has taken our family portraits in the past and did our engagement shoot. She captured moments from our wedding that we would have completely missed if it wasn't for her! Coco provided guidance and support throughout the entire process and was SO fun on the day of. She truly has a special touch to capture the magic, beauty, and emotion of the entire wedding day. She was crazy fast to get us our pictures and every single photo was truly remarkable. We highly recommend using Coco for your wedding! She is professional, fun to work with, and the best choice we could have made for our wedding day!

Chrissy

Married on 08/20/2016

Coco was amazing. We had a small backyard ceremony, and she was so accommodating with our requests to keep things simple. She was very easy to work with and took beautiful photos that we will cherish forever. I highly recommend her!

Kate

Married on 06/18/2016

Coco was undoubtedly one of the most essential and reliable pieces to the wedding process. From our first meeting to the big day, she was communicative, talented, and fun to be around. My husband and I were actually dreading the photography process with our joint fear of being the center of attention, and she was able to drag us out of our shells and have us surprisingly enjoy the engagement session, which only made us more comfortable while getting photographed at the wedding.
And, of course, overcoming our fears was entirely worth it. The photographs are incredible, and I look at them weekly to remind myself that this perfect day actually happened the way I remember it. Thank you so so much Coco for giving my family and I the gift of everlasting memories.

Athena

Married on 03/26/2016

Coco is one of the most passionate photographers I have ever met. Not only is she a great photographer, she's also upbeat and can make any photography experience a breeze. We asked her to be a part of our wedding journey and I have enjoyed every minute that she documented for us through our engagement photos and our actual wedding.

Both sides of our family love her and have given her endless compliments because her passion definitely shows in her demeanor and obviously the photos.

She's an amazing person and photographer that doesn't make you feel awkward or feel like every photo is staged. Whenever we look through our engagement photos, I can't help but smile because not only did we have a blast, she was able to capture every adorable moment.

We are excited to have her continue being a part of our life's journey!

Haley

Married on 10/25/2015

Coco is not only an amazing, high-quality photographer; she is kind, sweet, and accommodating. She's exactly the kind of person you want to work with on your special day!

Victoria

Married on 08/01/2015

Coco is literally the best! We love our wedding photos.

Jeminna

Married on 03/14/2015

My wedding was the second time I have worked with Coco, and again she was amazing. Fun to work with , makes you feel comfortable and at ease. Plus , the best pictures... I can't wait to have a reason to work with her again in the future!

Mike

Married on 12/26/2014

We had Coco do our engagement pictures and loved them so much she came back for the wedding! We had a quiet City Hall wedding, but Coco found creative angles for the pictures at City Hall (even sprawling on the floor at one point for the perfect shot despite being a few months pregnant) and the results were awesome. She was a pleasure to work with and I'd absolutely recommend her for your wedding!

Jimmy

Married on 06/21/2014

Coco is fantastic at what she does! She came highly recommended from a friend and from our first meeting we could tell she was right for the job. Incredibly friendly and flexible. She listened to our concerns and brought up stuff we hadn't considered. She did great work wrangling a big family for a ton of group shots with spectacular organization. And I suppose the biggest thing: the shots came out great! She has an amazing eye for shots that work and a flair for fun ideas. She caught a lot of moments that we're delighted to keep. She'll definitely be the one to call for future photography needs.
Are you interested?
Send a message