Coastal Vintage Rentals and Events Reviews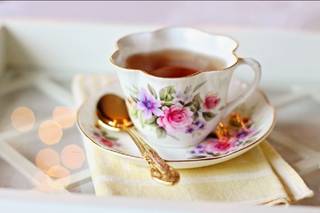 Coastal Vintage Rentals and Events
Bloomingdale, GA
View more information
20 Reviews
Recommended by 100% of couples
Quality of service

Rating 5 out of 5

Average response time

Rating 5 out of 5

Professionalism

Rating 5 out of 5

Value

Rating 5 out of 5

Flexibility

Rating 5 out of 5
Awards

22 User photos
+ 18

photos
Aimee M.

Married on 09/09/2020

What a GREAT investment!!

Parents of the bride here.... Laura was outstanding to work with! She was very professional, understanding, compassionate and connected! She is very resourceful and was able to help us throughout the planning process. She is comfortable leading and used that gift to ensure bridal party was on time and prepared for our daughter's big day! We strongly encourage you to reach out and allow Laura to make your special event one you will not forget!

Ansley

Married on 11/16/2019

Best. Decision. Ever.

Laura was absolutely PRICELESS at our wedding. There were so many roadblocks/wildcards thrown her way, and she handled it all perfectly. She never came to us with a problem, she only came to us with solutions.

It rained all day- she contacted a tent company so that we could still use the beautiful courtyard at our venue.

Some of our cupcakes were missing- she immediately confirmed that we had enough for our guests.

OUR OFFICIANT had a medical emergency and couldn't come- she contacted nearby venues and found an available officiant with almost no notice.

We were considering skipping a planner to save money. After our experience, I would never recommend skipping on a planner to ANYONE. We would have been completely lost without her.

In addition to her 100% flawless performance as our planner, the rentals she provided were beautiful and a huge hit.

I could not recommend Laura highly enough. She's amazing.

Jenna C.

Married on 10/27/2019

Laura is the best

Laura was wonderful to work with. Planning my wedding was very overwhelming for me, but Laura kept it all together. We hired her for her month-of services, but she was available to answer any questions and give advice from the start. She was there the entire wedding day and kept everything on track.

Heather B.

Married on 09/19/2019

All I had to worry about was to ENJOY MY DAY!!!

I am thoroughly pleased with the services I received from Laura and her staff! She was beyond organized. I even had other vendors say I've never seen such amazing organization. She can help with all aspects wedding (planning, organizing, decorations, last minute changes, etc). My fiancé, now husband, did not like when I told him we got a planner. After if was all over, he said he's so glad we did. We were both able to leave everything, I mean everything to her. SHE EVEN HELPED TAKE CARE IF IUR THREE DOGS! We only had to enjoy OUR DAY. Thank you!

+ 3

photos

Kathryn O.

Married on 09/07/2019

A part of the family!

Laura was amazing! She really became a part of our family throughout the process and was so helpful in ensuring our day was smooth from start to finish! She was exceptionally detail oriented and her timeline was a dream especially when a hurricane threatened to postpone our wedding. She handled all vendors with ease and ensured everyone was ready for our wedding rain or shine! She is a great wedding planner and I highly recommend working with her.

Elise

Married on 06/08/2019

Wedding planning experience 10/10

My husband and I chose Laura's month of coordinator package for our wedding. She was phenomenal and so worth the money. Laura made the whole planning experience so easy for me. She took care of everything the day of and made sure that I had nothing to worry about on my wedding day. If there were any issues, I had absolutely no idea about them. If you're on the fence, go for it - 100% worth it. Thank you Laura for making our wedding day perfect!

Leslie

Married on 05/18/2019

No nonsense & Easy to work with

Laura and her team are the best in the business. She tells you like it is and keeps you informed throughout the process but also doesn't make you sweat the small stuff. I can't even begin to describe the amount of calm, cool and collected I felt going into the big day knowing that Laura was handling everything and I didn't have to worry about a single thing other than enjoying my time with my girls and getting ready.
She goes above and beyond with her timeline, making sure all the vendors have it, stay on time and keep everyone in their place. Its so refreshing that I had to worry about nothing. I can't say enough about this.

Chelsea F.

Married on 04/27/2019

The vendor you can't do without!

I was a little hesitant at first about hiring a wedding planner. I was told that you can do it yourself and did know of anyone else who had used one. But let me tell you, should NOT have to do it on your own. Laura and her team were beyond amazing from the first meeting to the last minute of our wedding day (truly, she was the last one to leave to make sure everything was taken care of). Planners give you the benefit of insider information such as booking dates and prices (and some discounts) at a moments notice instead of waiting for a vendor to get back with you. She was even able to handle booking vendors for me since I am busy through the day at my job and not always available to answer the phone. But the true magic happened at the wedding day. Laura and her assistant made everything go off without a hitch. Don't get me wrong, there were some hiccups that were out of our control but I never had to stress about it (and honestly didn't even know about it until later) because she took care of it for me which allowed me to enjoy my day without the stress of finding a plan B. She treated my now husband and I like the star of the show, making sure we got what we needed, ate, and had plenty of drinks. It was truly the most perfect day and happened just as I always envisioned in my head and best of all, stress free. Laura is AWESOME at what she does and I would, without a doubt, highly recommend anyone planning a wedding to book her and her team! You will not be disappointed, this service is invaluable!

Kristina P.

Married on 03/06/2019

Top Notch!

I would absolutely recommend Coastal Vintage Events and Rentals!! Laura is great at what she does, she was on top of everything, very responsive, made sure everything went exactly as I had planned.

Laura

Married on 03/02/2019

The day was seamless!

Working with Laura was absolutely wonderful!! The day of the wedding I cannot imagine what we would have done without her! She was so organized and took care of everything from small details to keeping us on time. She made sure we ate and had time to help out our parents. She helped with details we never would have thought of. I wouldn't have traded her expertise or skills for anything! We would have paid twice the amount, she is worth it!!

Jason A.

Married on 12/22/2018

A wonderful stress free day

Laura helped us out more then words can express. I felt so taken care of and stress free. She helped make my wedding day beautiful and it was perfect ❤️ from running errands to helping with the decorations and cleaning up. Everything flowed nicley and I would 100% recommend having a planner. I didn't have to worry about a thing on my wedding day except getting ready. Thank you coastal vintage for a great day.

Pria A.

Married on 12/08/2018

Wonderful!

I highly recommend Coastal Vintage Events. Laura was efficient and so thoughtful. She made a mark in the memories of many people who were a part of our wedding. It's the quality in the little things, Laura came up to me at one point during the reception and said she needed to leave for a second but didn't want me to think she was disappearing. She told me she was leaving to make a coffee run for my grandmother because there was none at the venue and my grandmother had asked her. It was incredibly kind.

Susie U.

Married on 11/17/2018

Coastal Vintage Events & Rentals are the best!!

We were so lucky to have Laura as our day of coordinator, and cannot thank her enough for making sure our day was perfect. Our wedding went off without a hitch, and everything exceeded our expectations! Her timeline for the day made everything run smoothly, and was so helpful to keep everyone on the same schedule.

We also used Laura and team for our welcome party which they made so special. She made our dreams a reality and our entire weekend so beautiful!

Do yourself a favor and hire Coastal Vintage events & Rentals!

Ali G.

Married on 10/14/2018

So lucky to have found Laura and her team!

We first met Laura at a wedding we attended in Savannah in October of 2017. The unthinkable had happened. The Mother of the groom had MISPLACED the bride's vows about twenty minutes prior to the ceremony and panic had set in. I was approached by Laura, whom I had met the night before as the wedding planner. In the most calm voice possible, she looked at me and told me what happened and asked for my help. Her face, kind, soft, yet stern. Professional in every way. I obliged, only imagining what a mess I would be in her position, and agreed to do whatever it took to find those vows. Luckily, the vows were recovered just in time and the ceremony went on, flawlessly, as well as the reception. Laura stood poised, happy, diligent, and productive throughout the entire night. We took an immediate liking to her, and her ability to keep everything together even in the face of adversity. Scott and I got engaged shortly after that wedding, and never gave a second thought as to who we wanted our planner to be. From the beginning of the process up until the very end of our wedding weekend in Savannah, Laura was the best decision we made for our wedding (other than marrying each other, of course). Our big day and the days leading up to it were magical, thanks to Laura and her team. Her ability to ease the stress and make even the most tedious tasks seem fun, her work ethic, her humor, and her uncanny ability to get everything done with added special detail set her on a level above any event planner. I even told her on more than one occasion, she should charge more for all that she does. She took us to all our meetings with vendors, gave us her honest opinion, never let us overpay for anything, gave us her time, her energy, her car, her food, even offered to make us a dessert for our wedding!!!She made everything seem possible, even the impossible. She handled everything flawlessly and with ease (or so she made it seem). I often felt that even if I asked Laura to fly in acrobats from outer space, her answer would be simply, "we can make it work." She is honest, hard working (to say the least), humble, easy going, highly talented, and overall an awesome planner and person and her team reflects all of her positive qualities as well. We are truly grateful that we found Laura when we did, and especially grateful that we are now also able to call her a friend.

Kristin

Married on 05/26/2018

Exquisite!

This group is absolutely fantastic! They are easy to work with, and they have impeccable timeliness that will sweep any bride-to-be off of her feet. They pay exquisite attention to detail, and they literally think of everything! My husband and I had a flawless wedding day, and they did not leave us to stress about a single detail, not even the 80% chance of rain (they had 3 different options for us to choose from if need be). We could not have asked for a better experience planning the best day of our lives!

Victoria

Married on 01/27/2018

AMAZING!! Best day ever!

Laura is awesome. She pays attention to every little details, details your not even thinking about! Our wedding was beautiful and would not have been such a success without her! Highly recommend.

Sara

Married on 01/25/2018

Perfection!

Laura is a perfectionist in the best way! She thought of details that I never would have. I did not stress on my wedding day one bit thanks to her. Laura is highly dependable and punctual. I would highly recommend her and her team for ANY events!

Mareesa D.

Married on 09/25/2015

Amazing Experiece!

Everything about working with Laura was wonderful and I wish I could do it all over again! She was so organized and helpful — she made so much of the planning easy and made the details all come together. More than 50% of our guests were coming from out of state and she was a pro at coordinating the hotel blocks, the logistics and keeping my head on straight (which, honestly was the hardest part!). She was always quick to respond, super positive and someone I could always rely on. The day of she was A LIFE SAVER—everything happened perfectly because of her. I didn't worry about a single detail...she made it all happen! I'd use her again and again without hesitation.

Alexandria

Married on 06/08/2014

Laura is the best!

I would request Laura over and over again . I work for a local catering company so I see how she is behind the scenes and working with her for my own special day meant more than she could have known. She helped make sure everything went to plan, which, let's be honest, I wasn't the most communicative bride, and despite that she was on the ball. Her professionalism made my day extra special!

Anette

Married on 10/11/2019

Top Notch Wedding Planner

Laura Morris was our month of Wedding planner for my daughter's wedding in Savannah, GA. My husband was very hesitant about hiring a wedding planner, he said, (read you, not we) "we can handle it", but what does a man know?!! I kept nagging about it, saying we will need one especially since it's a destination wedding. I got what I wanted and I was right! One of my absolutely best decisions for the wedding. Laura and her assistant made everything go off without a hitch. She was fantastic to work with and went above and beyond to make sure everything was perfect. She even drove our dog back to the hotel! The wedding was super fun and beautiful and everything we wanted it to be. Thank you so much for all you did for us to make sure we had the most magical day!