24 Reviews
Recommended by 82% of couples
Quality of service

4.1 out of 5 rating

Average response time

4.1 out of 5 rating

Professionalism

4.1 out of 5 rating

Value

4.1 out of 5 rating

Flexibility

4.2 out of 5 rating
21 User photos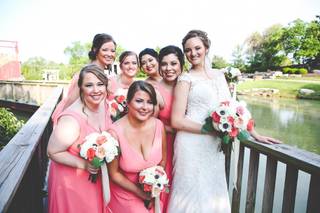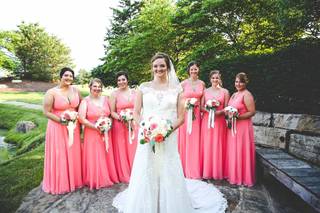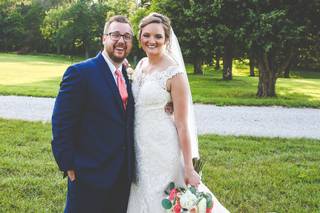 + 17

photos
Laura

Married on 06/01/2019

Beautiful Venue!

We got married at Cedar Lake Cellars in the summer and it was the PERFECT day. We visited the venue once and immediately knew that was where we wanted to get married. Stephanie was a fantastic coordinator and was so responsive and helpful! The food was incredible and the employees went above and beyond to make our day perfect. I highly recommend this venue and Stephanie!

+ 6

photos

Tammy

Married on 04/27/2019

Perfect Spot for the perfect day

Its a absolutely breath taking at this winery! They have numerous ceremony spots to chose from. Their staff is amazing and keeps in contact throughout the whole process.

Tristen

Married on 12/01/2018

Small Wedding

The team here worked very hard to make our small ceremony work. We appreciate Dracke so very much!

Are you interested?

Send a message

Andria

Married on 10/21/2017

This venue is just gorgeous!! We got married in the meadow under the tree with a unique long branch that made for a gorgeous backdrop and lots or privacy. I recommend this location over the lake area if it's wine season, as the public will be in the background of your pictures by the lake. And the reception was in the new barrel room by the lake, also crazy beautiful and very rustic. We were fortunate enough to have 65-70 degree weather in October, and all my guests said it was one of the best weddings they had ever been to. But watch out! When you have weather this nice, people will tend to want to hang out outside by the lake. Make sure to get a good DJ to keep them dancing if you're into that. The venue is large - but we made it not look so barren with only 150 guests. Kristine and Angie are both amazing, very friendly and responsive. They changed the color of the lights in the venue to all white from colors for me, and worked through several table arrangements for me, as well as a private tasting as I was not able to make the main tasting for the season. They even arranged gluten free and non-dairy food - which all ended up pretty good! If you use this venue, make sure to use Carla at Troy Flower Shop for your flowers, YOU WILL NOT REGRET IT! She knows this venue like the back of her hand and will make everything beautiful.

Samantha

Married on 09/02/2017

The venue is perfect an the staff is amazing. It is beautiful and the food delicious. Our guests loved the venue and the were raving about the food all night. Our wedding coordinator was fabulous as well as the rest of the staff that helped make our big day perfect. We could not image having our wedding anywhere else.

Mandi

Married on 05/27/2016

My husband and I are still amazed by the wonderful job everyone at this venue did for our wedding!! We held both the rehearsal dinner and wedding at Cedar Lake Cellars and I could not have been more pleased with how things turned out. The events were not without hiccups (including moving the ceremony under cover due to threat of rain after the grandparents and parents had already processed in and been seated) but Angie and her team sprung into action quickly and made sure everything went as smooth as possible. They were all very calm, cool and collected and often had a glass of wine in hand for both myself and my husband. We got numerous compliments on the beauty of the location, the food and the overall experience from our guests. The food was amazing, the bartenders were efficient and the staff was top notch!! When I arrived on site to begin photos I began to tear up as I saw how beautiful the staff set up the space with the decorations we provided. They took my vision and made it 1000x better than I could have ever dreamed!! They really helped make this the wedding of our dreams and we cannot thank them enough!!!!!

What a beautiful location with a great staff team and amazing food! Angie was SO helpful and attentive to myself, my husband, our bridal party, and our guests. She worked so well with our DJ and photographers and helped to make it a stress free event! The the months and days leading up to the event, Angie was responsive and helpful to any and all questions we had. She was able to make anything we wanted to happen. I had an idea of how I wanted to venue to look and bought the decorations. I had this grand plan to have the items thoroughly organized as to how I wanted them. Needless to say I ran out of time and ended up just dropping off boxes of random decorations to Angie and her team the morning of the wedding. She made it look EXACTLY how I envisioned. It was beyond gorgeous! The food at Cedar Lake was delicios! We had the flank steak and southern baked white fish with cheese grits and the guests are still raving about it! The bartender was another stand out that night! He was so funny and sweet, and was sure to give me an extra large glass of wine each time I visited him! He and Angie even ensured that my pregnant maid of honor had alcohol free wine to enjoy! The only downfall of that night was when two intoxicated couples from the winery made their way into the wedding, and when asked to leave, found be and called me all sort of names! That just comes with the territory though and my husband and I would still highly recommend them!!

What a beautiful venue, and what amazing staff!!! We highly recommend this venue to anyone.

Absolutely stunning and memorable reception! Angie was so easy to work with. The catering and food were delicious. We chose the blackened grouper and stuffed chicken. The property is very well maintained and was set-up just as we discussed on our arrival. I cannot say enough positive things about choosing Cedar Lake Cellars as our venue!!

Jessica

Married on 10/18/2009

I can't sing the praises of Cedar Lake Farm and Michelle Tinker the event planner. Everything was beautiful and they worked with us and within my budget. Michelle was patient with me and my indecisivness and was just all around great! Everything turned out beautiful!

Sarah

Married on 09/19/2009

Cedar Lake Farms is the perfect place for an outdoor ceremony and/or reception. The service was so much more than I expected and the staff was outstanding. We had both our ceremony and reception there. The food from Growlers Pub was awesome. We got a ton of complements from our guest on the food and how beautiful Cedar Lake is. I would highly recommend it to anyone. I can't say enough about how great everything was. Our wedding was perfect, nothing went wrong thanks to the Cedar Lake staff. Pictures don't even do this place justice you have to go out there and see it for yourself! Check it out online at www.cedarlakefarm.net. It is totally worth every penny!

Brittany

Married on 07/21/2018

I absolutely loved both he location and the team at Cedar Lake Cellars! I don't feel like I made any obnoxious requests, but of course there were visions that I had and wanted put together and they made that happen. We do not live in the area, and so finding a location that offered both ceremony and reception and assistance in coordinating it was a must! Honestly, doing business with Cedar Lake Cellars was so easy and I was never frustrated! Also, the amount of smiles from the team every time I saw them was proof that they love their jobs, which was so awesome!

+ 3

photos

We couldn't have been more pleased with choosing to have our wedding here. The place is simply amazing and the staff was fantastic and I didn't feel stressed that day as they helped set up the event and take down!

Tammy D.

Married on 07/18/2020

Great wedding ceremony and reception experience - even in Covid times!

Stephanie and Casey at Cedar Lake Cellars were wonderful to work with, and created a beautiful reality out of an initially vague vision. We were about 8 months in when Covid hit, and then things got weird. Stephanie kept us on course and as things evolved, worked with our specific requests to keep our guests safe and comfortable. Everyone had a great time, the food was terrific, and many people reported back that they had been worried but things were handled very well. I can't wait to see the photos when the photographer has them ready to view!

Emily B.

Married on 07/27/2019

A great experience!

All the CL staff I worked with were very accommodating and professional leading up to the wedding. They were even able to schedule a private tasting for us because we weren't happy with the vegetable options offered at the first bridal tasting. All my questions were answered quickly. On the day of the wedding all the staff members were all very helpful; running to find people if they were MIA and not complaining about taking us around on golf carts. We had our ceremony in the meadow and our reception in the Big Red Barn and everything went as smoothly as you can expect a wedding to go! Of course my wedding day will always have a special place in my heart, and so will Cedar Lakes.

Maggie E.

Married on 02/06/2020

Dear Maggie evdamana weddings cermony segments ring sliver and this Wednesday let know wedding bride dress what size do have color gowns wedding veil

Dear Maggie evdamana weddings cermony segments ring sliver and dress poised wedding but yet honeymoon vacation trip were to go vacation preface weddings bridal showers all bride and groom

Cedar Lake Cellars was an amazing venue and I am so glad we found the place. The food was great and our guests still talk about it to this day, the Chef has wonderful creations for any budget or taste style you are looking for. The staff is great at taking direction and assisting in anyway possible. With all the weddings looking for a vintage/rustic feel-I cannot imagine a more perfect venue in the greater St. Louis area!

Jacqui

Married on 10/07/2017

First off, Our coordinator was PERFECT and this review has nothing to do with how awesome of a job she did!!
We had paid to start our ceremony an hour before the usual so that our guests could eat dinner at a decent time, but after invites had already been sent out we were told they can only provide 5 hours of open bar due to liability reasons, even if we paid extra for another hour... so we had guests waiting around for drinks right after ceremony and we had to end our reception earlier then planned.

I didn't know any of this until after we got back from our honeymoon... Staff had been very rude to our guests... and that's a big deal to me. The last thing you want is your guests to look back at your wedding and think negatively. Smokers were told to smoke in gravel parking lot or in the smoking area on the grounds. It was much closer for guests to smoke on gravel lot, but there was two staff members that kept telling guests to go back into reception, no smoking aloud anywhere. We had a guest get sick in the bathroom, as a result same staff member with attitude came into the bathroom and kicked him out and the friend that was helping him... No guest should be kicked out, if myself or my groom would like them to leave we can ask them to leave but if they aren't doing anything to harm anyone else/ CL staff, leave my guests be. I was also pretty upset to hear that a lot of my guests did not get cake, I was told that shortly after the cake cutting that it was all taken away... We also were not given the option to take any of our left over cake/pies home... so it was all just thrown in the trash. As soon as 10:30 hit staff was cleaning up and rushing guests out the door. Over all my experience with the planning and food was great. But to hear what my guests have to say about the staff is upsetting!

Sydni

Married on 05/27/2017

I have a complicated review. I will begin by saying that the day of the wedding was very organized, and I am extremely happy with how it went.
However, we had a lot of trouble working with the staff at CLC. We tried to have them give us a place to put a deposit on a tent multiple months before the wedding because our wedding was Memorial Day weekend and we knew places would be booked. They didn't give us a name until the month of the wedding and by then everything was booked. We had to go outside of the venue to secure one for ourselves, which was a miracle. We had torrential rain during our ceremony. We have no idea why they don't already have a good tent plan set up, but make sure you cover your bases!
Also, VERY IMPORTANT TO NOTE, this venue intends to serve you your wine in PLASTIC cups. Does this make sense for a winery? NO. Might as well say "our wine sucks". Make sure you have them give you ALL the details up front because there were multiple things they wanted to charge us extra for that were not listed ANYWHERE, and they love to cut corners to make as much $$ as possible.
Regarding the staff, there were multiple staff changeovers between when we paid our deposit and the wedding. We got the impression that no one really had any good answers and had to go in circles before answering a lot of our questions. They did work with us to sort out just about all of our needs, which I give them praise and thanks for doing, but it was kind of frustrating to work with.
While I have more I can say, I will sum up to say: This place is beautiful and I was in love the first moment I saw it. Our guests loved the day and we had a wonderful wedding despite the storm. If you are willing to pay a TON of money for your venue, food, and alcohol (can't use your own caterer), and if you are willing to deal with some customer service frustration, you will be happy with this venue! Despite these, I have no regrets choosing Cedar Lake Cellars for our wedding. Best wishes!

Kayla

Married on 09/27/2014

The property is beautiful and overall we had a wonderful wedding. The food was very good and the staff did a wonderful job of keeping up with refilling the stations and making sure my dessert bar was kept full. The staff was very good at keeping the property clean and were constantly sweeping trash. The weather was cold that day and the use of the heaters during the reception was very nice to have.

My complaints would be:
-I got an email a week before our wedding saying our wedding coordinator that I had been working with for 3 months no longer worked there and I was given a new one. In the end it was fine because Rachelle did a great job, but it was just a pain having to go over everything again so close to the wedding because the previous coordinator didn't take good enough notes.
-Make sure you keep up to date records of payment and have it with you. They tried to tell us that the deposit had been taken off the final due but in the end it wasn't. If my parents hadn't been paying attention we would have paid $3,250 in overcharge.


Anna

Married on 08/06/2011

Overall we had a wonderful day in a lovely setting. The staff was always extremely friendly and helpful and the food was fantastic. However, I had a difficult time getting ahold of our coordinator during the planning process. She would always respond to my emails quickly - telling me she'd have an answer in a day or two and then I would have to email or call multiple more times over a period of a week or two to finally get an answer. With that said she was always polite and professional.

However - by far my biggest frustration was that a LOT of small details got missed. We had made arrangements to have a kid's table w/ puzzles, games, candy, etc that never got set up, our engraved serving pieces were never taken out of the box, the candles we bought were never put out or lit, the flowers we bought to decorate the waterfall were never set out, etc. Nothing big - just a lot of wasted money on details that we would have liked to have (thus why we bought them and brought them to the winery!). My biggest regret of my wedding day was not going to the winery prior to the ceremony to look everything over and correct all the things they overlooked. (But I was specifically told not to do this - that they do these all the time and I should trust them - and I wish I hadn't!) Also, I did not like that they were setting everything up as our guests were arriving - it just seems a bit tacky. Lastly - now that we've seen family at a few functions since our wedding I'm finding out that several tables were never released for dinner and when they spoke up they were told that the food was gone. I know of one family of 7 who did not stay for our reception because their children were hungry and to me that is COMPLETELY unacceptable! We paid for every guest to have dinner, and that should have occurred, especially given we had approx. 10-12 guests who were no shows, so we should have had plenty!

Like I said we really did enjoy our wedding at Cedar Lake! It's a beautiful venue, and overall everyone who works there was always very pleasant. I don't mean to sound overly negative - I would just warn brides to not be too trusting that they will get everything done that they say they will. I wish I had chosen a friend/family member to just make sure the details didn't get missed, as overall we ended up wasting a lot of money on "nice touches" that weren't utilized the way we had invisioned.

Katherine

Married on 06/30/2018

I was the bride at this reception venue. We had 300 guest and paid for an open bar. We were told we would have two bars for the wedding. We had one bar with one worker at it at one point in time. Lines got long and it was silly for the cedar lake cellars not to have made arrangements to be prepared for this day. They were unprepared for the crowd that we paid for in advance. One of the event planners came screaming at me the bride she was closing the bar down at 9pm. That people were out of control too drunk and will get a dwi. Not to mention we had a bus taking everyone one home following reception time. There was absolutely no one too drunk or out of line. My brother did decide to take his shirt off with just his vest on because it was June 30th and a hundred degrees. But that was absolutely it! She was screaming at yelling at me THE bride. I got my brother to put his shirt on no big deal. That lady was in a yelling match with my entire family at my wedding. Not only was the venue unprofessional but disrespectful. I had no clue my family was getting fireworks to surprise me. While the fireworks started going off the worker decided it would be a good time to yell at the bride? Literally was bawling my eyes out at my own wedding. This venue ruined everything that a special day was suppose to be. Maybe yell and discuss issues more respectful and professionally. Or have your venue prepared for 300 people wedding ahead ofv time! It is a gorgeous venue but for the price you pay a bride and their family should not be disrespected like that.

Lauren

Married on 10/20/2018

Wedding Day 10-20-2018

I was the maid of honor in a wedding this past Saturday at cedar lakes... I must say that this use to be one of my favorite places to go for a nice quite time with friends or family, but that has since changed. The ceremony went off without any issues and was beautiful with acknowledgement to the bride's mother as well as the events specialist they brought into the venue to decorate.... the reception was a different story.... the dinner was a a sit down and one that was less then pleasurable.... my steak was rare (which I love my steak medium rare) and when I asked the server if they could cook it a little longer she told me it was fine and to eat it. The whole head tables steak was cold and rare as was multiple other tables.... the asparagus looked like they were frozen out of a bag. Every staff member that I encountered was rude and cold. When I went to the bar to get a glass of wine and each time was met with eye rolls and obvious annoyance. One of the times I asked for a glass of wine me and a groomsman were joking around with each other, which resulted in the bartender threatening to cut me off (still not sure why). When it came time for speeches nobody could hear the speeches due to the extremely loud music that was going on outside of the area we were in... and lastly while on Instagram to view the pictures from the wedding and to show my mom how beautiful everything was I came across a picture that's tagged to Cedar Lake from an employee of the bride and grooms reception area with a tag of marriage is overrated...It is baffling to me that for such a beautiful place and what use to be one of my favorite places to go had such poor service and blatant disrespect towards guest. I have included screenshots of the Instagram message along with this young ladies response to me.

Shaina

Married on 10/09/2020

After originally getting great reviews in the beginning of my wedding planning, I decided to check it out. When I first tried To get information from them about their venue it took them forever to respond. Which apparently was an issue for them for awhile. It was either days or weeks before I heard anything back from them. I finally was able to take a tour of the space and booking them as my venue as I loved the space. After I booked with them the non communication continued. If I had questions for the most part I would have to drive there on the weekends to get any additional info I needed and to get basic questions answered. A few more weeks passed and I still wouldn't get any emails or calls returned. It wasn't until I met with my dj to find out that the 2 girls I had been dealing with were fired! I didn't hear from cedar lake not once letting me know I would have somebody else helping me with my wedding there. I again had to go up there and meet with the 2 new people to talk about all my concerns. They had been there for 3 'months and in that time period I didn't hear from them once. I'm not faulting the new girls but the management as they should have contacted all the couples that had reserved the space. But no I got nothing!! So after I started asking around if anybody else had any issues I was surprised at the problems all these other brides had had there. I was promised certain wines that I could have and then that wasn't honored. It was just one thing after another and the closer and closer it got to my wedding the same problems kept happening. It wasn't until my fiancé posted on their facebook page that we were canceling our wedding there, that the owners contacted us. She wasn't helpful and wasn't apologetic and said I understand if you don't want to have your wedding here. So with that being said we canceled our wedding there. It's unfortunate as we really did love the space. I hope they are able make the changes that need to be fixed.

Cedar Lake Cellars's reply:

On behalf of Cedar Lake Cellars and myself, we would like to apologize for your situation. Like you stated, we did have new staff on our team (both our Events Director and our Events Coordinator had been hired three weeks prior to personally meeting with you in October to discuss her concerns.) Although we attempted to communicate with you and other private event guests via email, not everyone received our letters introducing our new events staff due to incorrect contact information we had on file from past leadership. We apologize once again for this mishap.

We at Cedar Lake Cellars understood your dissatisfaction, which is why we refunded your deposit. Our winery hosts hundreds of weddings and special celebrations each year, and we make every attempt to ensure these events are as seamless and worry-free as possible. Our new events team is now in place, and we believe we absolutely can provide the type of experience that brides like you deserve.


Are you interested?
Send a message