187 Reviews
Recommended by 97% of couples
Quality of service

4.9 out of 5 rating

Average response time

4.9 out of 5 rating

Professionalism

4.9 out of 5 rating

Value

4.8 out of 5 rating

Flexibility

4.9 out of 5 rating
32 User photos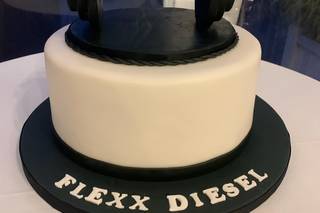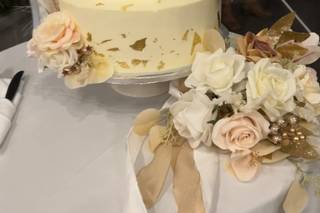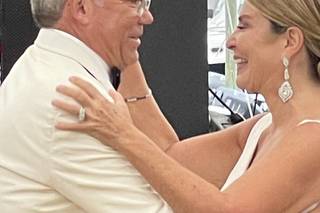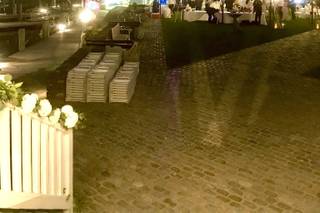 + 28

photos
Featured

Caroline W.

Married on 06/18/2022

A++ Catering for Cape Cod Wedding!

I cannot say enough amazing things about my experience with Casual Gourmet. Casual Gourmet has an absolute rockstar team who helped me not only provide the best meal for my wedding (all of my 80+ guests said it was the best wedding meal they have ever had) but they were also amazing communicators with all my vendors. I had no stress leading up to the wedding or on the day of because of their expertise. One thing that really stood out to me on wedding day was that they set aside the passed apps at my table seat and saved me signature cocktails knowing that I wouldn't have time to eat or drink with all the craziness on wedding day. Thank you again Casual Gourmet - Olive, Mary, Ellen & Deb - you are all the BEST and made my wedding day so perfect.

Paula L.

Married on 09/17/2022

Wonderful Wedding with Casual Gourmet

From expertise, quality of the food and service, organization and access for all questions big and small, Casual Gourmet delighted us. Very helpful keeping the Mother of the Groom in line too!

Daniel M.

Married on 09/17/2022

Perfect Wedding

The entire experience with Olive and her team was excellent. From our initial conversations about menu selections, the tasting session,follow ups on details,and of course the perfect execution on my Son's wedding day.
I highly recommend Casual Gourmet for your most treasured events.

Are you interested?

Send a message

Shanta H.

Married on 09/10/2022

Cake cake cake

Our wedding cake turned out perfect. The grooms cake was awesome! We couldn't have been happier! So grateful for you guys and all your help!

Betsy W.

Married on 08/30/2022

Casual Gourmet is the absolute best!

From the minute we met Mary of Casual Gourmet, I knew we were in good hands for my son's 200+ wedding on our property. She was so professional and such a take charge kind of person, I could totally relax on the wedding day. And the food was outstanding, delicious and beautifully presented. I highly recommend them and should I have another large event, I will definitely use them again.

Toni A.

Married on 06/18/2022

Delicious food and great service

Olive and her team were a pleasure to work with. Their food was delicious and beautifully prepared and served. Deb and Ellen were wonderful in keeping us organized and on track. Thank you for all you did toward our perfect wedding day.


Colleen W.

Married on 06/18/2022

Casual gourmet: professional, supportive and thorough!

MY DAUGHTER WAS MARRIED SEVERAL WEEKS AGO AT BOURNE FARM, A BEAUTIFUL VENUE! BOURNE FARM REQUIRES A LOT OF COORDINATION AND FROM THE FIRST TIME WE MET WITH MARY FROM CASUAL GOURMET WE KNEW WE HAD CHOSEN THE BEST. NOT ONLY WILL CASUAL GOURMET TAKE CARE OF THE CATERING, (THE FOOD WAS EXCELLENT), BUT MARY ASKED FOR A LIST OF ALL THE VENDORS AND COORDINATED EVERYTHING. MARY HELPED WITH THE SCHEDULE, KEPT THINGS FLOWING AND HIT THE MARK WITH THE CEREMONY, COCKTAIL HOUR AND RECEPTION. SHE WAS IN TOTAL CONTROL AND EVERYONE SAT BACK AND HAD A BLAST! I HIGHLY RECOMMEND THE CASUAL GOURMET, THEIR STAFF, AND MARY; AND THE WEDDING CAKE WAS DELICIOUS! MY ENTIRE FAMILY LEFT THE RECEPTION AFTER GIVING BIGS HUGS TO MARY, FOR MAKING MY DAUGHTERS WEDDING BEAUTIFUL AND JUST WHAT SHE WANTED IT TO BE!

Joan B.

Married on 05/28/2022

Outstanding food and service

Superlative and perfection are words that come to mind when describing our experience with Casual Gourmet! Planning the menu was easy for a wedding in which we needed to accommodate individuals with gluten allergies, guests who were vegetarians, and children. Ellen was helpful in guiding us throughout the planning and a bonus was her outstanding orchestration of the event at the rehearsal and the wedding. The food was cooked to perfection and the staff were accommodating, flexible, professional and friendly. Ellen and the staff contributed to making the day stress free and we couldn't have been happier that we chose Casual Gourmet. A big thanks to all who worked to make the day a perfect one for all!

Caitlin F.

Married on 10/09/2021

Absolutely Fabulous

Olive and Ellen were incredible to work with. From the get go, it was clear that Olive was a seasoned professional. She had catered many weddings at our wedding venue, and truthfully helped us outline the entire timeline of our wedding day, which was incredibly helpful. We loved working with her to create a menu that our guests would love, and our taste testing before COVID was so much fun and delicious. It was so hard to decide what to serve at our wedding because everything was just that good. Despite having to postpone our party several times due to COVID, Olive and Ellen were supportive, patient, and great communicators, and they were determined to make our October party our dream come true. The food at the reception was absolutely delicious – from the passed appetizers (lamb lollipops, mac n' cheese tartlets, lobster rolls to name a few) to the entrees (sliced sirloin and panko haddock) to our incredible funfetti / marble wedding cake. Our guests are still raving about the food. The drinks were fabulous. The servers were absolute professionals. Carolyn, our day of coordinator made sure our wedding day was smooth in its entirety. Thank you, Casual Gourmet for helping make our wedding day an absolute dream come true.

Cora B.

Married on 10/09/2021

Amazing Cake

Huge thank you to Casual Gourmet for an absolutely stunning and delicious wedding cake! They were so fun and easy to work with, and delivered exactly what I wanted!!!

Mary E.

Married on 10/09/2021

The Best Wedding Caterer

Olive and her team were indispensable to the fabulous outcome of our daughter's wedding.
Highly professional and organized, they could be counted on to deliver outstanding service throughout the planning process and on the wedding day itself. We heartily recommend them!
Plus the food was delicious - voted by guests as the best!

Meredith

Married on 10/02/2021

Best wedding caterer ever!!!

Olive and the crew at Casual Gourmet are unbelievably talented!! Not only is the food SO amazing, but they are extremely thorough in ALL aspects of wedding planning. I am so thankful for their hard work leading up to and on my wedding day!!!! Everything went smoothly because of them. Couldn't have don't it without this team!!

Meredith B.

Married on 10/02/2021

Fantastic wedding caterer and planner!!

BOOK!!! They are unbelievably thorough, talented, and amazing chefs. I loved how they are also fantastic wedding planners! My wedding day went so smoothly because of them!!!! And the food was incredible!

Daneen L.

Married on 10/02/2021

Five Stars

Lisa, Mary and Olive were amazing to work with and delivered on their promise. Our guests raved about the food, variety and the presentation at our daughter's wedding. I would highly recommend them and given the opportunity, would hire them again.

Zoe M.

Married on 10/02/2021

Very organized, friendly, professional rockstars

Everyone at Casual Gourmet was incredibly kind, accommodating and helpful with the chaotic planning and postponements of a pandemic wedding. Trying to plan a wedding and coordinating everything while being an out-of-state bride was also incredibly stressful, but everything to do with Casual Gourmet was made so easy with tons of communication. The day of the wedding turned out perfect, and having someone help coordinate everything was a huge weight off myself and my husband. Can't recommend them enough.

Julie W.

Married on 09/18/2021

Julie White Bowen (bride)

We heard consistently from many of our guests that our wedding was the best wedding they ever attended. That, in part, was because of venue and 9-piece band, but Casual Gourmet was absolutely outstanding and a huge part of that compliment. We had a few "foodies" in the crowd who thought all the food was excellent and, as you know, this isn't always the case. Between the delicious passed apps that were so original, the raw bar and the exquisite buffet, guests were amazed at the presentation and quality of food. Absolutely delicious!! We worked closely with Mary and she was amazing, detail oriented and always readily available. We plan to celebrate with them again at our first year anniversary by having another big "bash". Thank you Casual Gourmet!! You're voted best for a reason.

+ 5

photos

Emily D.

Married on 09/11/2021

Clam Bake Dinner for Wedding

Casual Gourmet made our wedding a huge success. Our guests still can't stop taking about how great the food was! From start to finish Mary, Olive and the Casual Gourmet staff made planning our wedding catering simple and low stress. They thought of every detail. We could not have have asked for a better experience!

Elizabeth

Married on 09/04/2021

Casual Gourmet is fantastic!!

My husband and I worked with the Casual Gourmet for our wedding in September in Wellfleet and could not recommend them enough! When planning our event, food was one of the most important things to us... we love to eat and wanted to provide our guests with a high quality, elevated, delicious meal that also felt very "Cape Cod." The Casual Gourmet team was absolutely fantastic to work with. Mary Lyons (Di Renzo) helped with the planning and the tasting and Deb (not sure last name) was our day of planner. They were both so organized, communicative and professional. The service throughout the night was flawless and the food came out hot! We got many compliments and there were LOTS of clean plates. The appetizers were also incredible!! Mini lobster rolls and a raw bar!! We were in heaven. We truly had the best day and Casual Gourmet helped bring our vision to life!

Michael M.

Married on 08/28/2021

Simply Perfection.

I can't say enough good words about The Casual Gourmet. Weddings, especially now in a covid era, have stressful moments. The thing about Olive and her team, is that they are able to anticipate questions, concerns and obstacles and work seamlessly to make your perfect day. Her service is second to none; from the hors d'oeuvres to the cake, every bite was culinary perfection. Their connections with other vendors in the local and regional area make for easy coordination and alleviate much of the logistics that usually bog down the process.
On a personal note, as an LGBT couple, Casual Gourmet was extremely welcoming, professional and simply put a joy to work with and I can't imagine our wedding without Olive. We owe her and her staff gratitude for years to come as we look back on our special day.

Caitlin M.

Married on 08/21/2021

A+ Couldn't be better!

Mary, Ellen and the entire staff were incredible. We had a unique venue location and they nailed every detail. Ellen was onsite and could not have done a better job. She was very nice and engaged the entire time. The dinner and cocktail hour food was perfectly cooked. Signature cocktails spot on. Again an A+ experience that definitely elevated the entire day.

Jennifer

Married on 04/10/2021

The cake was amazing! So moist and delicious!

Taylor P.

Married on 10/03/2020

Lisa Cook is fabulous!!!

I couldn't be happier with my experience with Casual Gourmet!! Lisa cook is professional, organized and truly a pleasure to work with. When an issue occurred she was right there ready to remedy. Her heart is in this and you could tell! I would hire her for any catering event!

Casey B.

Married on 10/03/2020

Excellent!!

All of the Casual Gourmet staff helped us navigate through planning a wedding during a pandemic with ease and grace. When times were stressful and I needed help, it was them I turned to! I cannot thank the Casual Gourmet staff for making sure our perfect day, was just that, perfect! The food is amazing and the service is top notch! I will be using them for any up coming catering events and not to mention their yummy cakes and lunches on the go!

Jamie

Married on 09/12/2020

Amazing food and service

Our wedding was everything we could have hoped for. The appetizers were delicious and well presented. The buffet was splendid and my guests are still talking about it. The cake was beautiful and so tasty. I highly recommend Casual Gourmet to anyone who is in need of catering. They are an excellent caterer!

+ 3

photos

Alyssa A.

Married on 09/12/2020

Delicious cake and great service!

We hired them for our cake. My cousin recommended them and gets cakes from them all the time! Great service! Marcy was a sweetheart and our cake was delish! We are really happy how the cake came out!
Are you interested?
Send a message