Reviews
5.0 out of 5 rating
Quality of service

5 out of 5 rating

Average response time

5 out of 5 rating

Professionalism

5 out of 5 rating

Value

5 out of 5 rating

Flexibility

5 out of 5 rating
100%
Recommended by couples
26 User photos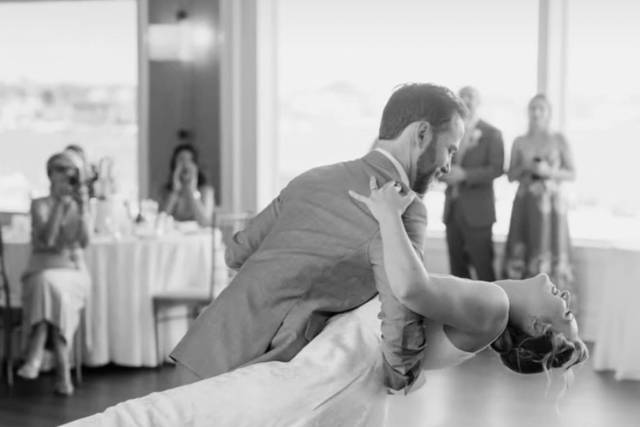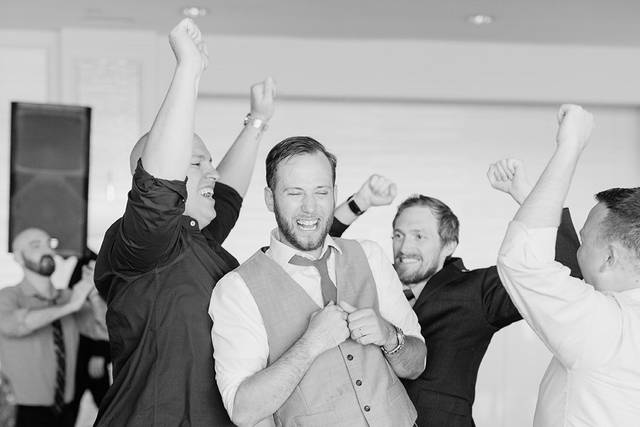 + 22

photos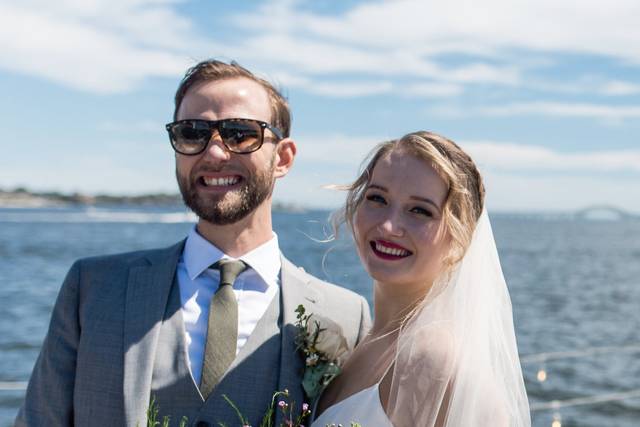 Anna D.

Married on 08/19/2023

Top-notch experience

Simply exceptional! Working with Casey was one of the best decisions we made during our wedding process. First, he's extremely talented and our photos are STUNNING. He makes sure everyone is at ease in front of the camera, even if it's not their favorite place to be! Beyond that, he was very communicative with us throughout our process. He sent out forms/surveys before our engagement shoot and wedding day to be sure that he captured the exact photos we had in mind. On a more personal note, Casey is extremely empathetic and a one-of-a-kind vendor. Early in our wedding process, our venue closed unexpectedly. Casey got in touch with us immediately to provide support and even offered suggestions for nearby venues. He checked in with us periodically as we figured everything out. We ended up booking a new venue in a completely different state and Casey changed our contract with no extra charge for his own accommodations or travel, simply because he knew we had been through the ringer already. His kindness was beyond what any other vendor provided for us and was so appreciated. Casey has our highest recommendation!

Ewelina K.

Married on 09/03/2022

Five stars!

You are choosing correctly by picking Casey. He was recommended to us by a close friend, and Casey impressed us time and time again! He fit right in with both of our groups of friends and families, took terrific pictures, and helped to make our special day that much more special. It is clear he is an expert at his craft and is such a kind person. We HIGHLY recommend Casey for his photography skills and intend to use him whenever we have a photography worthy event.

+ 3

photos

Emy R.

Married on 07/31/2022

Good communication and excellent photos

We're so glad we went with Casey for our engagement and wedding pictures! Throughout the whole process he was very communicative and made sure to understand what kind of ceremony we were having and who will be there and the types of pictures we wanted. My husband was worried because he's not photogenic at all but Casey was really good at making sure that he wasn't blinking in the pics and looked comfortable and natural. Throughout the ceremony and the reception he made sure to get the really cute and fun moments and I love that we will always have those pictures to look back on and remember our wedding day. We would highly recommend Casey. Thank you Casey for capturing our wedding day!

Casey Fatchett Photography's reply:

Thank you so much! I had such a great time working with you both on the wedding and the engagement photos.

Are you interested?

Send a message

Fabiola A.

Married on 05/28/2022

Excellent photographer

When I was searching for our wedding photographer I looked at several photographers' portfolios. I love good pictures, what impressed me the most about Casey's photographs was the brightness and vividness of the pictures, his style is timeless. I also loved that he has the ability to capture the "moments" every picture can tell a story and is able to express feelings, as opposed to other posed picture styles. After showing my photographs to family and friends, I received several compliments on how well we selected our photographer and wanted to know Casey's contact information.

The best decision we made was to pick Casey as our photographer, he is professional, very responsive, and accommodating. Before our wedding Casey and we had meetings and I handed him a list of must pictures, he was able to obtain all those pictures plus many more I didn't even have in mind. I highly recommend him.

Cc Perez

Married on 01/05/2021

Great photos & great to work with!

Before getting married, I'd been in several wedding parties as a bridesmaid. I knew what I definitely DID NOT want in a wedding photographer. I didn't want someone who would boss people around, or make me feel self conscious. From the first email I got back from Casey, I knew he was the photographer for us. I'd already seen his gorgeous pictures, but the questions he asked after I had only sent a message asking his availability made me not only think about what my wedding photos meant to me, but also showed me how seriously he takes his job. Casey was fantastic to work with. Easy going and helpful. He thought of things we didn't think of and gave us tons of pointers. He also jumped in on the wedding day and told guests that he needed us for a few minutes, just because he saw we could use a break. He really thinks about his clients and how he can help them. It's been nearly a year since our wedding and I still smile every time I look at our wedding photos, and I know if there's something I need, I can always reach out and ask Casey for help.

Stephanie

Married on 09/27/2020

Amazing experience

Working with Casey was a dream come true. He photographed our minimony and we are OBSESSED with how the pictures came out. He is professional, lovely to work with, and a fantastic artist. I would recommend Casey to anyone who wants an amazing photographer!

Michael A.

Married on 07/08/2020

A Calming Influence

With everything that has been going on during the pandemic, we were VERY worried whether we were going to have a wedding at all. While we decided to push our big celebration back to next year, we did decide to have a small, intimate ceremony. Casey helped us throughout the entire process. I'm sure he's never been through anything QUITE like this, but he made us feel like he'd done it hundreds of times. We never felt like we had anything to worry about. Casey made us feel relaxed and calm and we were able to just enjoy getting married. THANK YOU, CASEY!

Mary-Elizabeth M.

Married on 12/22/2019

Hire Casey! It's the best way to make your wedding day perfect.

Casey has been the photographer for a number of weddings that I've been a part of (3 different friends and a family member), so I've always known how great Casey is to be around on a wedding day. What I didn't know was how organized, kind, and responsive he is when you are the one hiring him for your wedding! We had Casey take our engagement photos 7 months before our wedding, and they turned out beautifully! We've seen Casey's work on multiple occasions, but being in front of the camera is a totally different experience. He immediately helped us feel at ease during the engagement shoot, so when it came time for the wedding, both my husband and I trusted him completely to help us with our wedding day nerves! The photos that he (and his assistant Angel) took on our special day are AMAZING. His calm, organized demeanor was so important on the busiest day of our lives. He communicates with other vendors incredibly well and puts everyone he is around at ease. He managed to catch so many moments of the day, big and small, and going through our pictures was like reliving all of the joy and love all over again. Having Casey Fatchett Photography at our wedding was the easiest wedding day decision that we made, and we're so glad that he was available to be a part of our day!

+ 14

photos

Casey Fatchett Photography's reply:

Thank you, Mary-Elizabeth! It was a real joy being a part of your wedding day, and capturing all of those memories for you!

Derek S.

Married on 11/23/2019

Simply excellent!

Excellent service! Top notch professionalism! Beautiful photos! I have to admit, when my wife and I started our wedding planning process, I was not 'invested' in the photography. Working with Casey changed my mind as to how important it a great photographer is. And Casey is a great photographer! He was with us every step of the way to offer insight or advice or refer another great wedding professional. Working with him felt like having an extra wedding planner. When the day of the wedding rolled around, he had everyone cracking up. And then he'd just disappear and you'd think he wasn't around, and maybe you'd notice him out of the corner of your eye. But you see when you get the photos back that he was always there! Thank you, Casey!

Joe D.

Married on 11/09/2019

Highly Recommend! Thank you, Casey!

Casey photographed our wedding at Frankie's 457 in Brooklyn. Throughout the whole process he was extremely professional, easy to work with, and very attentive to all the details. Prior to the wedding, he took the time to meet us in person, and outlined a plan to ensure we had every photo we wanted on the big day. We did our "first look" in Dumbo, and Casey knew all the best places to take photos. The photos came out absolutely amazing, and we could not be happier! I would highly recommend Casey to anyone as their wedding photographer.

Ana P.

Married on 11/08/2019

Beautiful Pictures!

Our wedding photos are so gorgeous. Casey captured every amazing moment from our wedding day and it didn't even feel like he was there! Casey was great to work with throughout. Very helpful and had lots of ideas and tips. Would recommend to everyone!

Cynthia

Married on 11/02/2019

Hire Casey!

Casey is your photographer! We were so happy with his work and specifically sought out someone who took strong candid type photos for our intimate wedding. Contact him for pricing as it varies on the type of wedding, hours, and what you want. Many photographers quotes us way too high even after I gave them the stats-only 37 guests, brunch wedding, only immediate family but Casey really took his time to look at our info and tailor his package to us. SO HAPPY! Thank you!

Casey Fatchett Photography's reply:

Thank you so much, Cynthia! It was great working with you and I always look to customize my offering wherever I can. I'm glad we had the chance to work together.

Renata

Married on 08/24/2019

Incredible Photographer, Artist and Person!

We worked with Casey for our engagement photoshoot, Mehendi celebration and two night wedding. By the time our events were over, it felt like he was a part of our family. Casey and his team got to know us and made sure they planned everything meticulously so no important moments were missed. He put us and our guests at ease by anticipating our needs, making us laugh and making us forget that we were even being photographed. Looking at our photos is SO much fun!!! We get to experience the joy all over again. It's so clear that Casey is a talented artist and master storyteller. He was so professional, and warm. We hope to work with him again in the future and highly recommend him to everyone.

David L.

Married on 06/28/2019

I am still crying and laughing at these pictures!

Casey is great at his job. He's great at asking you the right questions before the wedding to make sure he doesn't miss anything. He's great at helping you relax when you're feeling nervous and anxious before the wedding. He's great at making you laugh and feel comfortable when you hate having your photo taken. And his photos are beautiful! He'd be a great addition to your wedding. Hire him!

Julia J.

Married on 06/01/2019

Don't worry, he will get the photo!

Casey just gets to know you and he gets it! He understands what you're going through because he's not only been the photographer at hundreds of weddings, he remembers what it was like to get married. There was so much going on at my wedding and I was worried that afterwards we weren't going to remember it all or that we would have missed something that was going. THE FOMO WAS REAL! Casey was a calming influence throughout the entire wedding planning process. By our wedding day, my husband and I knew that Casey and his team had everything covered. When Casey sent us the link to our photos, I legit cried when I looked through them the first time. There were pictures of me holding my grandma's hand that I had NO IDEA Casey was taking. He's brilliant, funny, and really good at what he does. Hire him immediately!

Jen S.

Married on 05/25/2019

Amazing photos - great person!

Do you want amazing photos of your wedding day but don't want to feel like you're under a microscope the entire time? YES??? Then hire Casey. It's as simple as that. He had my husband and I laughing all day at our wedding and he got through our (extensive) list of family portraits so quickly we were able to enjoy most of our cocktail hour! He showed us a few 'teaser' images the day after the wedding on social media and I thought those must be the best photos because they were so beautiful and emotional. I was wrong. When we got the link to the full gallery I was blown away. You can't go wrong with Casey. Not only is he a great photographer, but he's an amazing guy who will get the job done and make you feel relaxed while he does it (even if you're freaking out about everything on your wedding day, like me!

Chelsea

Married on 04/06/2019

Wonderful experience!

Found NYC's best wedding photographer and was still blown away by the amazing results! Could not possibly recommend more highly for his talent and professionalism!

Casey Fatchett Photography's reply:

Thank you Chelsea!!! I loved working with you an Matt and your kind words are really and truly humbling.

Lynda R.

Married on 04/05/2019

Everything we could have hoped for and more!

Casey's professional, talented, and knowledgeable. When we started planning our wedding, I didn't have any idea what I was really looking for in a photographer. I just wanted 'nice pictures'. After talking with Casey, he helped me figure out what was really important to me (not feeling rushed or posed as well as lots of candids of family and friends). He was always there to answer questions. Casey is great, and I'd recommend him to anyone!

Nicole

Married on 12/15/2018

I highly recommend Casey Fatchett! My fiance and I hired him for a NYC engagement shoot and couldn't be more pleased with the photos and experience. Casey was flexible with scheduling our shoot. He was punctual and efficient the day of. He coached us throughout the hour and a half session. Casey delivered the edited photos through an online gallery 48 hours after the shoot.
Casey captured who we really are as a couple. I will use Casey Fatchett Photography again!

Casey Fatchett Photography's reply:

Thank you so much, Nicole! It was great getting to know you both and having the privilege of taking your engagement session. Plus, it was just a lot of fun!!

Jill

Married on 11/17/2018

Great experience

Casey and his team were wonderful to work with! We used him for both our wedding photos and videos. Casey does a very thorough job of getting to know his clients. One of the best things that he does is to provide an engagement photo shoot which really gave us a great opportunity for Casey to get to know us better, understand our preferences, and for us to get comfortable with him. Casey is extremely professional and we never had any concerns at all that he would provide quality services. We loved the photos that he took and the way that he organized the draft for the photo album. His suggested photo layout saved us a great deal of time and highlighted his artistic creativity.

Ashley

Married on 10/20/2018

Easy, Fast, and FUN!

Casey was so amazing during both our engagement shoot and wedding. First and foremost he takes the most natural and beautiful photos. And what's even better is he got us all photos back IN LESS THAN A WEEK. This is truly the most amazing and uncommon thing, and I spoke with a LOT of photographers. Also I swear he is a part time therapist! He was able to calm me down when I was the WORST at taking engagement photos, felt like I was working with a friend. Then during the wedding he was so calming and reassuring. Will be recommending to all!

Casey Fatchett Photography's reply:

Thank you, Ashley! You were both a pleasure to work with, and I'm happy to put on my therapist hat when needed. ;-)

Laura

Married on 09/23/2018

Talented Photographer, Lovely Human, Real, Emotional Photos

Casey was everything my fiance´ and I hoped to find in a photographer for our wedding. He was a true partner in making memories, and we can't recommend him highly enough.

The Planning: Casey is extremely detail-oriented and thoughtful in his approach. By completing his engagement session and wedding questionnaires, Casey really gets to know you as a couple and highlights what makes your love unique. As a bonus, you suddenly find you have a basis for vows and have thought through the entire timeline of your wedding!

The Process: From our first consultation to the last shutter-click at our wedding reception, we felt listened to and at-ease with Casey. He is a very kind, warm soul who makes the process stress-free. For us, it was important that we didn't feel directed and posed, but if a couple needs some extra help, he will give it in the way that's right for them.

When it came to the engagement shoot, Casey was up for anything! From making friends with our pups to joining us in a shot of engagement whiskey during the shoot, we felt like we were just hanging out with our super-talented friend who happened to be a photographer.

On the wedding day, Casey and his second shooter, Angel, arrived and got to work with a full understanding of and respect for the day's timeline. Our guests, other vendors, and venue coordinators kept raving that they had never seen a photographer work so quickly and efficiently. Group portraits didn't take an unnecessary amount of time. Casey is a pro at getting what he needs and sending you/your guests back to the celebration.

One of my favorite parts of working with Casey is throughout the day and night, special, small moments would happen and I would think, "Oh, I wish Casey were here so we had a picture of that." Without fail, Casey or Angel would be there. They were always ready, and ever-present, but never in the way or stopping the joy of the day from unfolding naturally.

The Photos: Simply put, Casey's photos look like memorable moments of your life at their most beautiful. It was very important to us that our photos weren't overly posed and had true-to-life color vs the very washed out you sometimes see in wedding photography, and Casey delivered in spades. The photos are gorgeous, emotional, and real. They look like a mixture beautiful movie stills and creative, artistic shots - which is exactly what we wanted.

Casey gave us a few teaser photos to hold us over, but the real deal didn't take long! He turned around both our engagement photos and wedding photos in roughly a week, and included a slideshow of wedding photos that we could share with friends and family. I can't think of any other newlywed couple we know who got their wedding photos back so quickly without sacrificing quality.

It is wonderful when you get to work with someone who is a stellar human, talented, and feels like they are on your team. Casey is all this.


Casey Fatchett Photography's reply:

Laura, it makes my job so much easier when I'm dealing with stellar humans as well who are so very clearly deeply in love. It was an absolute joy working with you!

Suzanne

Married on 09/08/2018

Casey and his team do beautiful work! Casey captures moments that bring you back to the wedding day. He took photos of people and things that we missed, but now we get to see. I highly recommend Casey. Casey also helped organize our sparkler sendoff at the end of the evening, and went above and beyond as a wonderful photographer!! He really gets done whatever needs to be done on your big day. Also his wife is his assistant and she helps him create photo magic! I can't tell you how many people said that our wedding photos look like a magazine spread. We can't even decide on which photos to hang because they're all so beautiful!!

Casey Fatchett Photography's reply:

Reading reviews like this truly reminds me why I love what I do. Thank you, Suzanne. We had a great time working with you!

Amanda W.

Married on 08/31/2018

Wedding photos 9/14/2019

I'll admit I was a bit nervous about having a photographer at my wedding, knowing that I tend to have horrible "I know there's a camera here" face and I did not want to spend tons of money on photos I'd hate. Casey immediately put those fears to rest and managed to capture so many amazing, joyful moments from my husband and I's special day. I could literally spend hours looking at the moments he captured from our heartfelt ceremony, to our guests sharing laughs and tearing up the dancefloor, and yes even my dreaded posed photos. Casey was like a photo ninja all night, capturing one awesome moment after the next and giving my husband and I great memories to treasure for a life time. Can't thank or recommend him enough!

Casey Fatchett Photography's reply:

Awww, thank you, Amanda! It was truly my pleasure and I am glad I was able to make you feel at ease. That's what I aim for!

Sarah

Married on 08/11/2018

I highly recommend using Casey! I got married last month and I have nothing but good things to share about the photography experience. Looking through all the photographs (which he shared with us less than 2 weeks after our event!), I couldn't be happier with how Casey captured our day. He does a great job with portraits and had us fill out a questionnaire before the event so we had time to think about exactly what we wanted to capture during the portrait time frame. But even better than the portraits are the candid shots that he takes throughout the day. It's really great to be able to look through and experience the moments of dancing, laughter, and hugs and to feel the excitement of the day through the photos. And all very discretely. My husband and I were very impressed looking through all the photos, we kept saying "Casey was standing right there? I have no memory of that!"

Casey photographed two of my sisters weddings prior to mine, and I feel so lucky that going into my wedding, I had a photographer that I already knew was going to be great. One less thing to worry about! Hopefully this post can give you the same peace of mind. If you can hire Casey - do it!

Casey Fatchett Photography's reply:

Sarah,
Thank you very much for this review. I'm a little sad that their are no more weddings in your family since I've come to know you all over the last few years. I was happy to use my ninja photographer skills to capture all of those moments!
Are you interested?
Send a message