Reviews
5.0 out of 5 rating
Quality of service

5 out of 5 rating

Average response time

5 out of 5 rating

Professionalism

5 out of 5 rating

Value

5 out of 5 rating

Flexibility

5 out of 5 rating
100%
Recommended by couples
85 User photos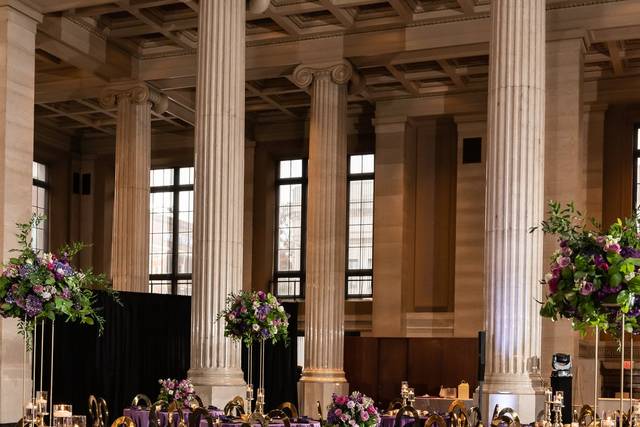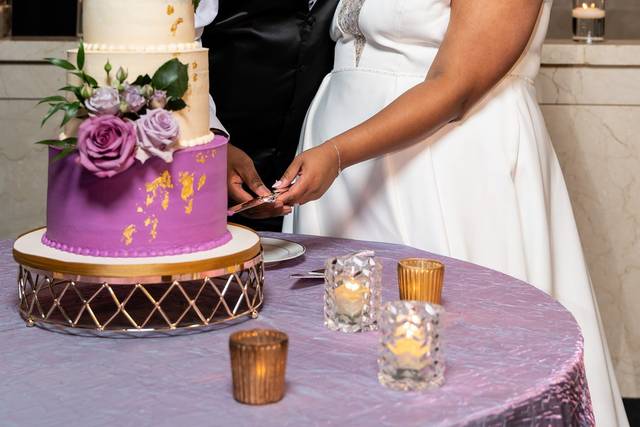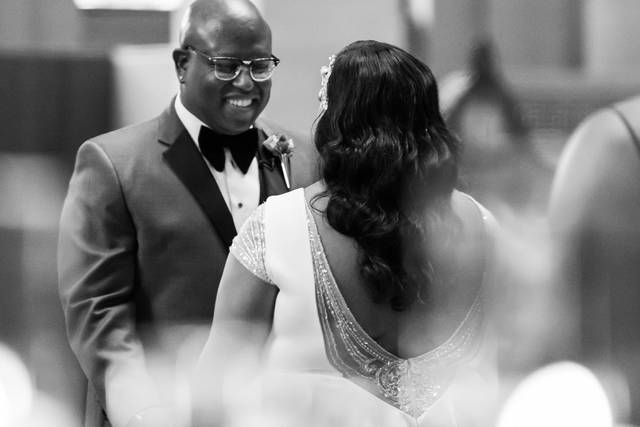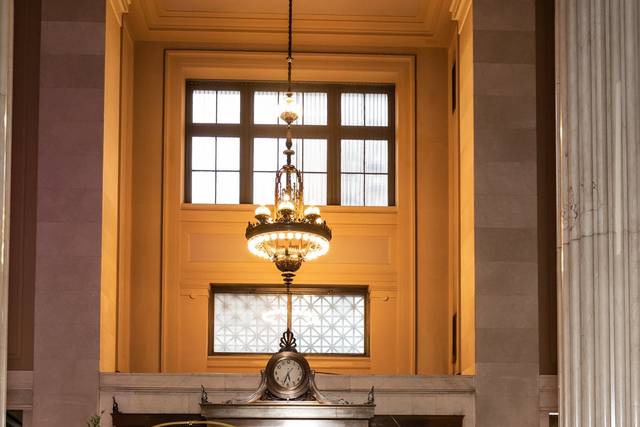 + 81

photos
Kelsey J.

Married on 10/22/2022

Best Day of Our Lives 😍

Camille is a BOSS photographer who can create beautiful wedding memories. Camille Leigh was one of the first vendors we secured for our wedding day because we heard so many positive reviews. She was also highly recommended by our wedding planners. Camille worked extremely well with our bridal party and guests. She also worked very well with our videographers. We received a sneak peek of our photos within a week of our wedding day! We fell in love with the moments she captured and we are confident she created memories for us to remember forever!

Kandyce F.

Married on 10/08/2022

Amazing!

Camille was everything I hoped to have in a photographer!! She did my engagement photos and my wedding! She was patient and kind! My pictures turned out AMAZING!! I am definitely booking her again for my birthday! Black Photographers MATTER!

+ 2

photos

Katelyn P.

Married on 07/09/2022

FLAWLESS photography

Camille was truly a Godsend on our wedding day. She seamlessly not only kept to our timeline, but also captured some of our most precious memories. We highly recommend her for wedding photography. Hands down the best investment!

Are you interested?

Send a message

Keneshia

Married on 06/11/2022

Amazing and Professional. Very knowledgeable in her craft!

I knew once Camille finished our engagement pictures she was booked for our wedding day! She paid attention to detail and made us feel so comfortable throughout the entire experience. We were the client but she made sure to make us inclusive in every detail/ request we had for our special day. Not to mention; her personality is a breath of fresh air!

Kristian T.

Married on 06/03/2022

AMAZING is an understatement

I loved Camille besides getting married she hiring her was my second best decision. She captured everything perfectly! I love my photos!! I could not have asked for a better photographer and she listened to me and took care of somethings I didn't even think off. I love her!

Adam S.

Married on 12/05/2021

Amazing experience and results

Such a pleasure to work with Camille from start to finish. She's energetic, responsive, artistic, fun, and diligent. She made herself available for our last-minute Covid-friendly ceremony, put a smile on our faces, and delivered an incredible photo album almost immediately after the event. Would highly recommend!

Dylan G.

Married on 12/05/2021

Camille is the GREATEST photographer of all time!

Wedding planning is all about making a million decisions Some you care about, many you don't. If you are like me...one thing you care about is having great photos. A thing I didn't know I cared about was having a lovely human for a photographer who will make your life easy and awkward moments fun/funny. I'm serious, you really don't need to look any further. This girl is YOUR girl. Most importantly: she has a phenomenal eye and takes the BEST pictures. Also important: she's runs a first rate business and makes everything easy and enjoyable. Camille was super responsive and always available. Finally, (and perhaps underrated in a wedding photographer): she LOVES love!! Which is just really sweet and helpful when you are talking wedding.

Here is the longer story about how great Camille is for those who want more: I met Camille early in our process (like I said, I knew photos were important to me so I started there). She came to a fun location that was convenient for me and we chatted casually while I looked at all of her amazing work. She then sent over a contract. My fiance is a lawyer so he was very particular about said contract. I was worried Camille would get upset or that we would scare her away - nope! She hung with us and patiently worked everything out so everyone was happy! Next, was the engagement shoot. We were not 100% sure we wanted an engagement shoot because we didn't need the pictures for a save the date. DO THE ENGAGEMENT SHOOT!! It was the end of a long work day and my fiance and I went from being stressed out to totally at ease and back in love! We ended up with the BEST pictures that are all over our house. As we got closer to our wedding, Camille helped us work through details and timeline. She is SO organized and asked us all the important but tricky questions about friends and family she would be shooting. THEN COVID happened :( We had to reschedule and reshuffle our wedding. I texted Camille and she instantly confirmed our new date and re-drafted our contract. Ultimately, my fiance and I decided we were going to go through with a small ceremony. Once again we got in touch with Camille, and once again she was there for us. She came to our COVID-friendly outdoor/backyard ceremony and captured the day in all of its glory. The pictures are breathtaking. They are everything you want from a wedding day!! IT WAS A BACKYARD!! Camille has such. an. eye. Seriously, she would ask us to do things and the videographer would say "oh, that's great!" and get the shot. I cannot say enough. She is wonderful to work with and captured our moments in ways we will treasure forever. She is worth way way more than she will ever charge you!!!! Thanks, Camille!!


Jasmin A.

Married on 10/11/2021

The Camille Leigh Photography Experience!

Camille and her staff were amazing. They even traveled hundreds of miles to capture our day after we had to change our plans due to the pandemic. Working with Camille was like working with a friend who just happens to be a awesome photographer. Our engagement and wedding portraits are so beautiful and she made the process fun! 10/10 we definitely recommend!

Jerresha

Married on 09/19/2021

Fanatic to work with!

Camille is very personable, professional and extremely easy to work with. She goes above and beyond to make you feel comfortable and captures amazing shots! I would 10/10 recommended her for your photography needs.

Michaela

Married on 09/18/2021

The BEST Photography—Hands Down!

There are no words that can express how amazing Camille and her team were for me and my husband. I saw her work and instantly fell in love. We used Camille for our engagement session and wedding! During our engagement session, it was such a warm and inviting atmosphere. We sent her our vision for our engagement session and she did not disappoint. Special shout out to Ms. D for her creative directing and Ms. Yasmine for fixing my lash. They made sure we were together and the pictures DID NOT disappoint. It was everything we imagined. For our wedding, it was the same thing! We wanted to keep our wedding intimate, and Camille and Keke had that eye and captured every moment! We did not have the traditional reception, so they gave us plenty of time to take photos! I could go on and on about Camille and her team. I definitely would recommend them to anyone! You won't be disappointed. If you don't believe me, I'll let the photos speak for themselves!

+ 5

photos

Jemarcus

Married on 08/14/2021

The Best !!

The best to ever do it! Thank you!

Fallon B.

Married on 07/31/2021

Excellent. Camille is the Best!

I would recommend anyone to her. She did a beautiful job on my engagement & wedding photos. Now I'm using her to do my maternity photo shoot. She made me, my husband & wedding party fill comfortable.

John H.

Married on 06/06/2021

She's great!

Camille made wedding pictures (something I was dreading) an absolute joy. She not only helped capture the joyful feeling of our wedding day, but she helped foster it too! A delightful person and the utmost professional at her craft, I wouldn't recommend anyone use a different photographer than her. Thank you Camille!

Desiree

Married on 05/08/2021

Best Photographer Ever!

I knew we hit the jackpot when we had our engagement photo shoot with Camille nine months before our big day. Camille has an amazing eye and turned the middle of Main St into a beautiful backdrop for our photos. Needless to say, I couldn't wait for Camille to capture our big day. It was easy to communicate with Camille about any last minute changes before the big day and she was extremely flexible. She was patient with any and all delays that happened and somehow we were able to stay on schedule the day of the wedding. Camille, was like a friend and honorary bridesmaid, making sure my hair stayed out of my face for photos and helping me carry my train as we traversed the parking lot. I'm pretty sure I found my photographer for life, and can't wait to commission her for more photos as our family grows. Camille made my wedding day less stressful. I was even more surprised when I got my photos back on our one week anniversary. Thanks again Camille!

Tia

Married on 05/01/2021

Awesomeness!!

Camille was literally a breath of fresh air. Her personality and aura is just lovely. She is someone who makes you feel comfortable behind the camera. She did our engagement photos, which were beautiful! Don't get me started on the actual wedding photos. Those pictures were beautiful and she had everyone in order.

Lawrence R.

Married on 04/24/2021

Perfect visuals to narrate our wedding

Camille and her team are the absolute best! My wife and I aren't from Memphis, we are transplants by way of Mississippi and Louisiana. When we sent out our engagement invites, people from Memphis and afar alike asked us " where did you take your photos?" We love Memphis. But there is something to be said about finding places in the place you call home and making it look like how you feel about a place. Camille did that for us. From there we knew our wedding photos were going to amazing!

On our wedding day, it rained. That's a typical Memphis spring. You wouldn't know it by our photos. We look amazing. It captured our day perfectly and I'm not sure how Camille gets the light as perfect as she does, but she had us looking like it was 75 and sunny! Camille captured our guests in such a great way. I can't tell you how many people have posted and reposted their photos.... lots of new profile pics came from our wedding!

I show everyone our wedding pictures like they are pictures of my children HA! I'm so proud of them and how they represent my wife and me!

You'd be crazy not to book Camille! She's the best photographer I've ever had. She has a wonderful personality. She makes those awkward times like "what do I do with my hands" very easy. The quality of her photos is unmatched. You gotta get with Camille!



Brooklyn A.

Married on 03/18/2021

More than I could have imagined

Camille's team was awesome! They work very well with all of our concerns and made the day one of the most memorable day of our life. We will be using them to capture all our momentous event going forward!

Shaniece

Married on 03/13/2021

A Breath Of Fresh Air

Camille was truly a breath of fresh air. I have absolutely no complaints and I would recommend her 1000 times. She's very patient, honest, professional, and she knows her stuff! She's too d*mn good!

Jade

Married on 05/15/2020

Camille was amazing !

Camille was amazing ! She's super friendly and made us feel very comfortable during the photo session. We got our photos back very quick and our photos came out beautiful. Couldn't recommend her enough !

Shunta L.

Married on 01/18/2020

The Best Ever!

Camille is amazing! From the moment we inquired about services to the receipt of our final shots, the experience was unmatched. She is timely, professional, friendly and knows how to make you feel comfortable. Do yourself and your special day a favor and book ASAP!

Jasmine H.

Married on 01/11/2020

Beyond Amazing Photographer

Camille is seriously AMAZING! My husband and I were so nervous about our engagment shoot since we almost never take pictures and we were scared it would be awkward. Camille made it so easy and chill and our pictures turned out to be beautiful! We had so much fun taking pictures with her that we immediately forgot about our awkwardness. Since our engagement shoot went so well, taking our wedding pictures was a breeze! Working with her was like having one of your oldest and closest friends take your picture.

Once we got our wedding pictures back, we were blown away! My mom, my sister, and I started crying as soon as we saw them because they were SO incredibly beautiful and they captured every single aspect of our day perfectly. Her attention to detail and her willingness to get the perfect angle, lighting, etc for the perfect picture is incredible. We cannot say enough amazing things about Camille. If you want beautiful memories of your day, we HIGHLY recommend booking Camille. It was one of the best decisions we made during wedding planning.

Emma G.

Married on 11/23/2019

The most perfect experience

Camille is a wonderful photographer who understands life is real and that it is so important to capture every happy moment. She is serious about her work while retaining down-to-earth. I could not ask for a better photographer experience. She is fun & helpful, kind and an all-around awesome person. We are in love with ALL of our pictures (truly have none we don't love). Camille has great deals, and is very reasonable. I would recommend her a billion times over again. She rocks!

Caitlin K.

Married on 11/02/2019

We love Camille!!

I cannot say enough good things about Camille. She is so friendly, funny, outgoing, and relatable. She helped make our engagement photos fun and breezy plus they looked AMAZING! She was flexible with our wedding timeline. She is awesome. I highly recommend Camille!

Britney T.

Married on 09/01/2019

Best Wedding Photographer in the World ;)

My husband and I had an amazing experience with Camille Leigh Photography . She was beyond professional and kind. We both loved her energy, creativity and personality . She made our wedding day so special by capturing such beautiful photos. I am currently obsessed with our wedding photographs. I am so grateful . I am literally in tears writing this by the way=-) I recommend her to any one that is looking for a photographer that cares about both your wedding day as well as your vision.

+ 7

photos

Indira C.

Married on 06/22/2019

Brides Stop, Look, and Book! Camille is your wedding photographer!

BRIDES LOOK and BOOK! THIS IS YOUR WEDDING PHOTOGRAPHER!!!!
First suggestion is to make this review box larger for Camille's clients because there is no way we can describe how incredible she is in such a short frame! I truly don't know where to begin and how to describe what a phenomenal wedding photographer she is, but also how she is just such an amazing and caring person.

Camille is undoubtedly one of the best investments you and your future husband or wife will make. From our initial phone call, to our engagement shoot, and everything in between leading up to our big day Camille covered it. No question went unanswered, no idea or request was too crazy or out the box, and she made you feel so comfortable preparing for the best day of your lives.
Camille is super organized and efficient and she thinks of even the tiniest detail before you do. Brides this is who you need on your big day. Camille comes equipped with all of the her professional equipment obviously, but it's what you don't expect or anticipate that she has covered those unexpected things that happen out of the blue yes she has those covered too!

This is what makes her such an easy choice when booking something this important such as wedding photography. She is a photographer, planner, bridal stylist, bridesmaid, coordinator all wrapped in one. Her calm demeanor and expertise keeps the day flowing and makes everything run so smoothly. My husband and our our forever indebted to Camille for capturing one of the most incredible days of our lives. Those special moments captured will live in our hearts forever.
Are you interested?
Send a message